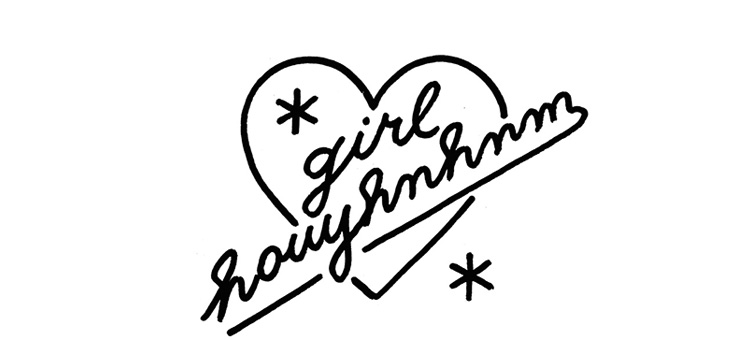 Girls Just Want To Have Fun!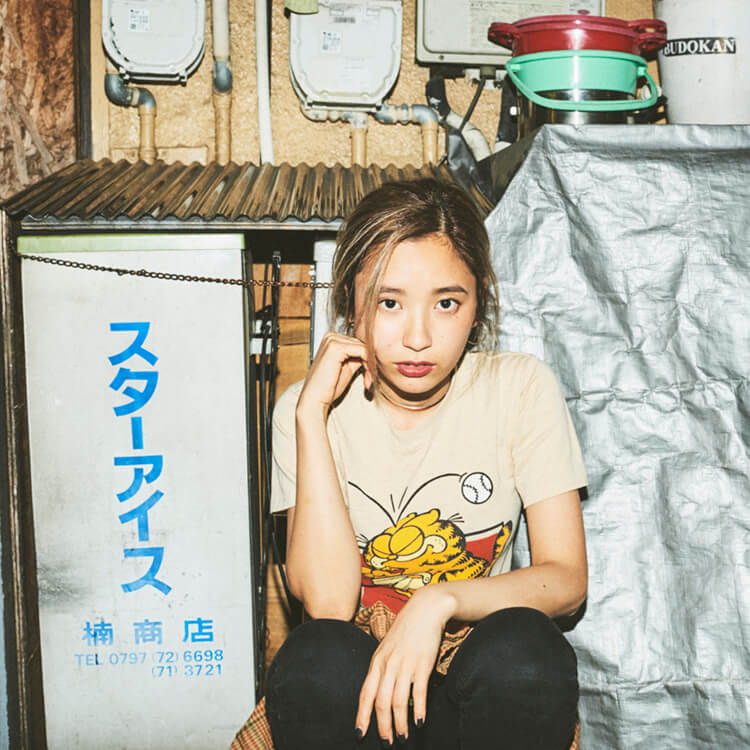 A girl turned into ZOMBIE-CHANG.
Meirin spoke about the past and music of ZOMBIE-CHANG.
Photo_Arata Suzuki (go relax E more)
As the recent developments of social media, each individual becomes more conspicuous
than ever before to be recognized by the public.
Have you ever considered how those girls who are popular on streets living in the current world?
Today, we interviewed ZOMBIE-CHANG, a model and a musician,
who composes music from creating a track till writing lyrics where we will dig into her daily life.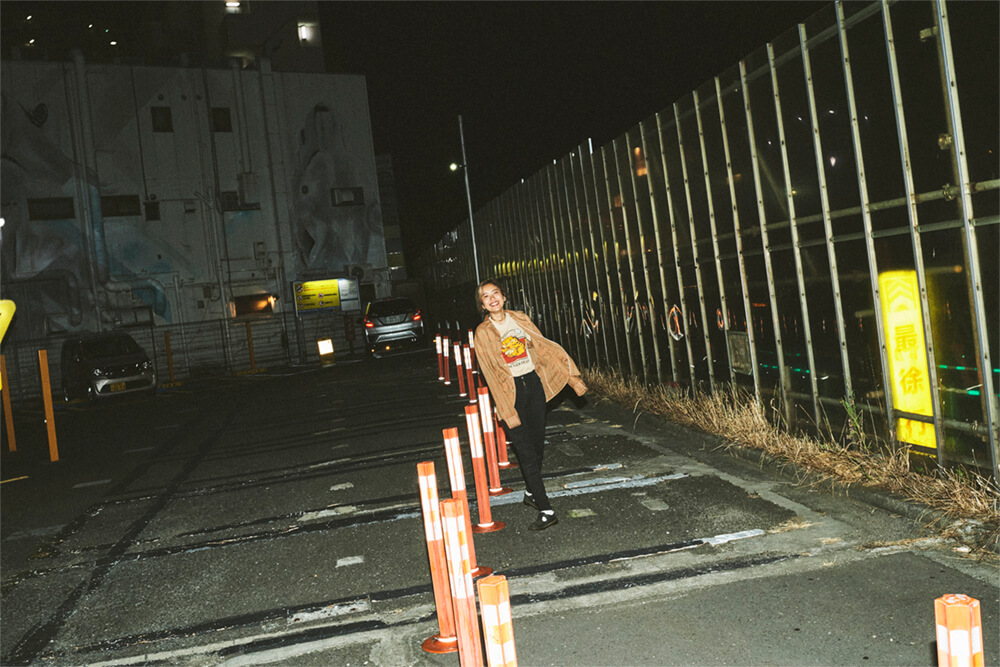 Got into electronic music in order to transform myself into higher level.
Firstly, please introduce yourself to us.

Usually, I'm introduced as an artist or a model by most of magazines and the other articles, but I consider myself as a musician who is sometimes offered a job as a model, haha. Well, I'm "Meirin" and nothing beyond or beside that, so I'm really not sure about my specific title.

ZOMBIE-CHANG is your artist name, right?

Yup, just like Mr. Takanori Nishikawa of T.M.Revolution. I'm Meirin of ZOMBIE-CHANG. It's a solo project label.

Do you think you're categorized as one of a new-wave artist?

When I search myself on Wikipedia, I'm categorized as a hip hop artist even though I'm not, haha. I've never considered myself as a new-wave artist, but I recently feel like I am when I listen to my music.

So, you were not initially influenced by the other new-wave artists, were you?

I was mostly listening to punk music when I was young, and I used to compose acoustic music and even released a CD of that. Yet, electronic music was my subsequent opportunity to make myself for a higher level artist.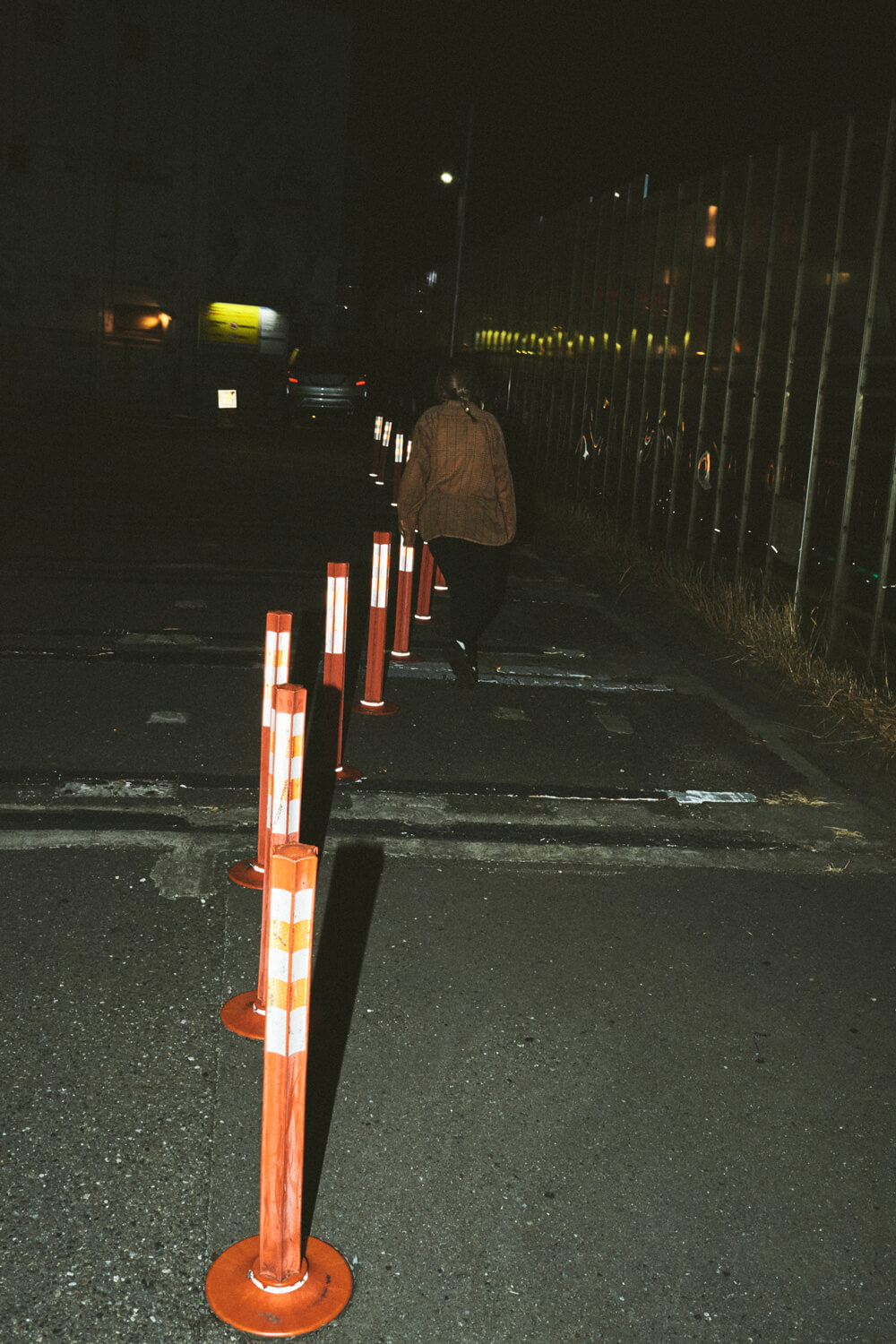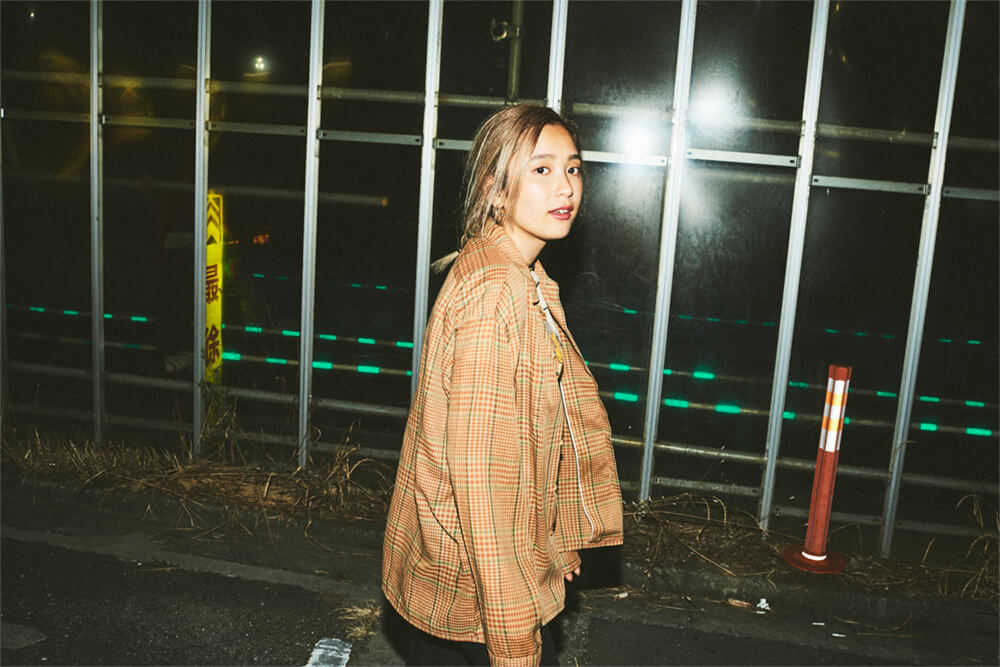 It sounds pretty tough to shift acoustic guitar tunes into electronic music.

During my acoustic age, I already knew how to incorporate drum, acoustic, and base tunes to my music through software, and thus it was not a problem of inserting drum, base, guitar, and synthesizer melodies into electronic music. At that time, I also spontaneously earned a strong listening skill of recognizing what kind of musical instruments are being used in the other musician's songs. By the way, ZOMBIE-CHANG's first often begins with a band-like tune.

Your music video was recently very notable and trendy.

Everyone around me praised "SUMMER TIME" and I also like it personally. Hikari Tsukamoto, a cameraman, directed the entire video, and I edited the words and the other small stuffs in the video. Additionally, the background film is integrated of the weird, mysterious movies taken by Ms. Tsukamoto. Furthermore, we merely purchased four pieces of green felts for the entire green-screen that only cost for ¥400, haha.
Did you edit "GOODBYE MY LOVE AND TURN AROUND" by yourself too?

It was taken by Midori Sakakibara since we had the equivalent vision for that in which we wanted to make it like a new version of The Peanuts.
You looks always be surrounded by girls creator.

Honestly, I have only one or two friends who is at my generation. I like to be taken care by someone else, so I prefer hanging out with elder women. Asami Nobuoka, a photographer, is one of my closest friend, yet what we usually do for our leisure time is I invite her to my home and we merely chat forever, and that's pretty much it haha…

Don't you like to stay with a lot of people?

My life is basically editing or writing lyrics in a studio or having a live performance somewhere outside… Thus, it's pretty hard to make new friends within my routine. Moreover, I'm not good at drinking, and I already quit smoking, so…

What about clubbing?

I sometimes go there myself since I don't like my friends to see me dancing. In contrast, I don't mind to be seen I'm dancing by the people I don't know though.

What if someone notices you that you're ZOMBIE-CHANG?

I immediately quit dancing and go home, haha.

Haha. I see.

Well, it happened a few times previously, and so some fans think I'm a cold person.

Even though it's our first meeting, I already think you are really friendly.

I'm so happy to hear that! Thanks.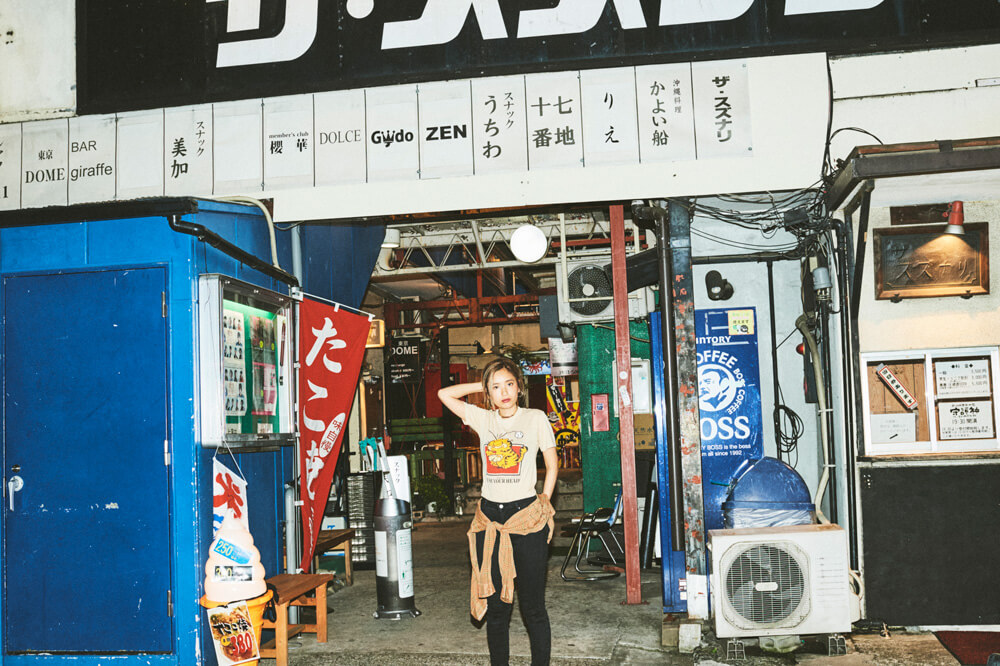 What kind of a child were you?

I loved any kind of events. Every single year, I fell in love with different male classmates and gave a chocolate to them during the Valentine's Day. Yet, I was never popular among the boys… When I was an elementary school kid, my mom had a remarriage, and my family suddenly began to be affluent and thus I could eat whatever I wanted such as a pasta at KIHACHI. Thereafter, I unfortunately became so fat though, haha. In addition, my male friends who went to school together with me were fatty as well. It was such a fat squad, haha. Additionally, at a shrine nearby my school, there was a huge pot filled with mosquitos, and my friends and I did rock-paper-scissors and whoever lost had to put hands into the pot. That was our typical play then.

Hahaha. When did you start to get interested in music?

The catalyst was that I encountered a boy who liked punk music when I was a seventh grader. It was not a love, but we went to a live house, a CD store, or Disk Union together. Then I acquired a punk spirit where I started to ignore the other people's preferences on music, and I played Ramones at school while my classmates wanted to listen to J-Pop such as Exile.

How did your classmate think about you?

Since my school was one of the most ill-bred institution in my local area, no one understood my music preference. Moreover, when I entered a private high school, people regarded me like an alien that they abused my name "Meirin" behind me. Furthermore, I could neither dye my hair nor put on pierces because of my school's principles, so I was so stressed about my life then. One day at a school exam when I was in the junior year, I deeply contemplated "why am I taking an exam…", and I couldn't come up with an answer, so I left the test and quit the school then.

Wow… That's so punk.

I just couldn't find a reason to be there. After I left the school, I moved to Tokyo and had a lot of live performances in various live-houses. Fortunately, I grasped an opportunity to release a CD when I was 18.

That's actually a success story I feel. How long did it take to complete a CD?

About half a year. By the way, I'm sorry I cannot give you the specific name of my previous activity. You know adolescence is full of monstrous power which everyone holds in one's soul, and my album was just like the unity of a teenager's naïve emotion in which I don't want to recollect the memory today.

So, was it like a puberty's diary?

Exactly. After I was mentally matured, I noticed it was the adolescent naïve sentiment that was completely different from my today's feeling. Thus, in order to get rid of mere acoustic tunes, I shifted them into electronic music since I also desired my generation to listen to my music.

In general, fans of a solo acoustic female musician are old men.

Absolutely! Undoubtedly, they are very nice and I like them, but I personally craved to be popular among my generation. Nowadays, I'd rather want much younger generation to listen to my music. I sing my song like a monologue, so I want everyone to hum it together with me.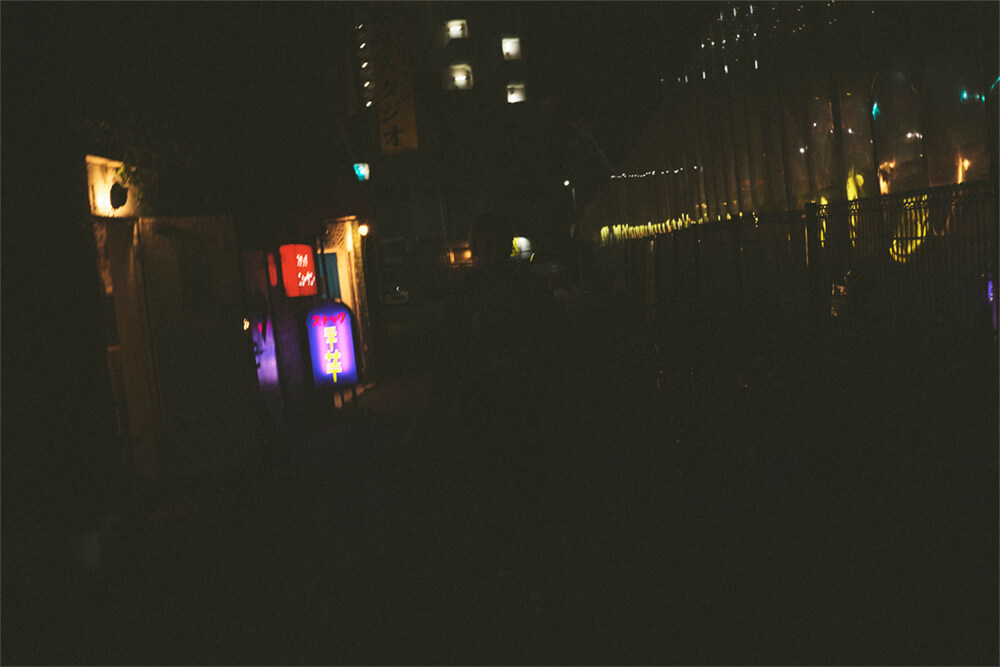 What was the catalyst for you to become a model?

When I was about 20, my label at that time had some connections with men's magazines such as WOOFIN' and Ollie, so I was occasionally offered as a model. Initially, it was just like a part-time job, and I was so surprised of its high wages. Perhaps, when I was selected for a special issue of COMME des GARÇONS in PERK magazine, I started to receive a lot of offers since then.

When was that?

About half a year ago. I was not born to be very thin, so I always have to pay an extra attention on what I eat. Therefore, I'm recently really into healthy, organic food.

I see.

I love cooking, but I dislike adding chemical seasonings into the other natural ingredients, so I prefer healthier meals. Moreover, I'm recently getting too picky on nutrition since I tend to think extremely when I really get into something, healthy food in this case.

What do you eat for breakfast then?

Overnight oats are my personal trend today! I prepare it by putting water on it a day before and when I wake up, I add cinnamon and fruits into it. It's really amazing! I'm thrilled of the banana and cinnamon combination. Especially, I'm so addicted to cinnamon nowadays that I even wanna carry it all day, haha!
Let's talk about fashion now. Today, I asked you to wear your own clothing. So, do you generally wear the street style?

Honestly, I don't really know what a street style is. I merely love vintage clothing, so any vintage item that fits my shape is good enough. Recently, collared-clothing such as a polo or a shirt is my boom, and I'm currently looking for an ordinary black jacket that matches with my shirts.

Where is your favorite vintage store?

FILM in Shimokitazawa, PALETOWN in Hatagaya, came unto me in Nakameguro, I&I in Shibuya, etc…

Is there any artist who catches your eyes today?

The duet of a man and a woman called Sexy Sushi from France. When La Femme, which is also my favorite band, visited Japan last time, I could make a new French friend by chance then, and she introduced me about the artists as a French underground music. I can barely speak English, but it's so much fun to communicate with foreign people.

Also through SNS?

Yeah. Still, I don't really know what to post on Instagram.

How about posting your personal boom?

Oh yeah, I actually posted a video of a dove recently. I somewhat like doves since they always stay with us calmly. Crows are so cautious and intimidating, but doves are the symbols of peace globally, so I feel comfortable observing them.

What about dogs and cats?

I keep two dogs at home and I love them, but usually dogs are only tamed by their owners, so I don't like the other dogs in general.

That's a pretty severe opinion haha… Do you also think that way for a romance?

Currently, I have a stable boyfriend who is dating with me about 4 to 5 years already, but my past relationships were unstable where I dated only for a month or even a week. To be honest, I didn't like my current boyfriend at first. However, it wasn't totally his fault, but I was a weird person myself who didn't regard a person as a person but as a creature somehow. When I began dating with him, I gradually acquired a real understanding of a human being which is a living thing that obtains sentiments such as a joy or a sadness.

Haha. You must be happy that you encountered him then.

He's already like my family member. I am currently living with him, an axolotl, a Chihuahua named Zito, and a mix of Chihuahua and Schnauzer named Moire. Moire poos anywhere at anytime, haha. By the way, my boyfriend is older than me and thus good at taking care of people including me, but he is a bit dictator type of a guy.

Are you okay with that?

Well, I am. For example, I have a pretty unique taste on interior, so he told me to put everything away from his sight and so I had to put everything into my closet, haha. Thus, my closet is full of my distinctive items. Yet, I feel comfortable with that since I also don't want to see my stuffs all the time.

What are they?

For instance, gaṇeśa. Additionally, there are plenty of Indian Gods, Chinese charms, European mirrors, and Sai Baba-related things.

Are you a spiritual person?

I don't like fortune telling since my mom was really into it and was deceived badly several times in the past. Today, I'm mentally relieved that I have a place to go back where he is waiting for me.