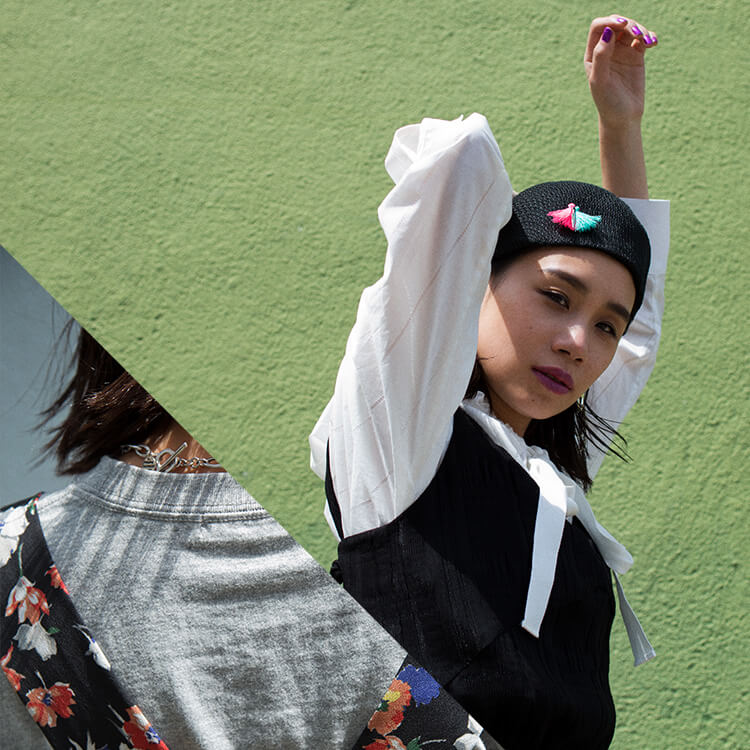 TWO SIDE OF HER #3
Two of my dress style
Photo_SOPHIE ISOGAI (KiKi inc) 
Styling_Yoko Irie (TRON) 
Hair_UCO (The VOICE) 
Make-up_DAKUZAKU (TRON) 
Text_Yuichiro Tsuji
"JOURNAL STANDARD" which catches exactly the movements of the times
and always gives us new discoveries.
It is because attractive staff with sense is gathered to deliver unique ideas.
As if expressing such "two sides" of them,
we had coordinated with different facial expressions with one key item as the axis.
In conjunction with the official website of "JOURNAL STANDARD",
we will introduce two dresses. 
KEY ITEM_

LACE LONG SKIRT

Long skirt that decorated with delicate lace.
It is an item with petticoat,
but it can also be used for pants style and layered style of one piece. Enjoy fashion with your idea.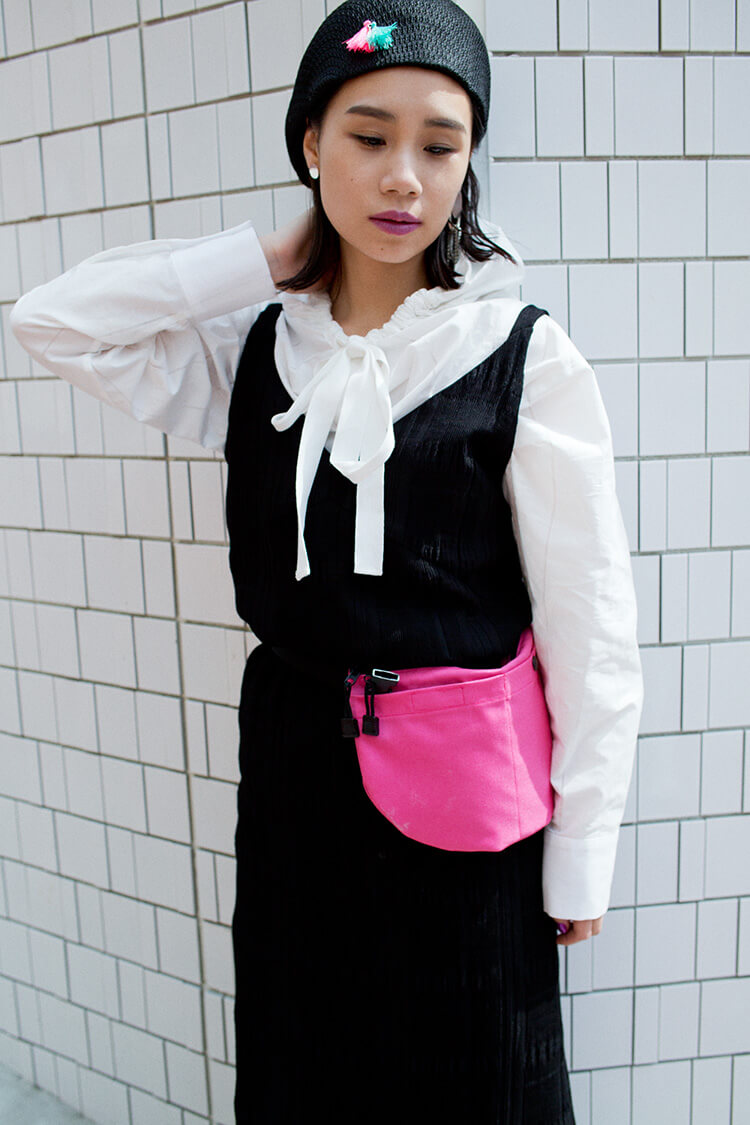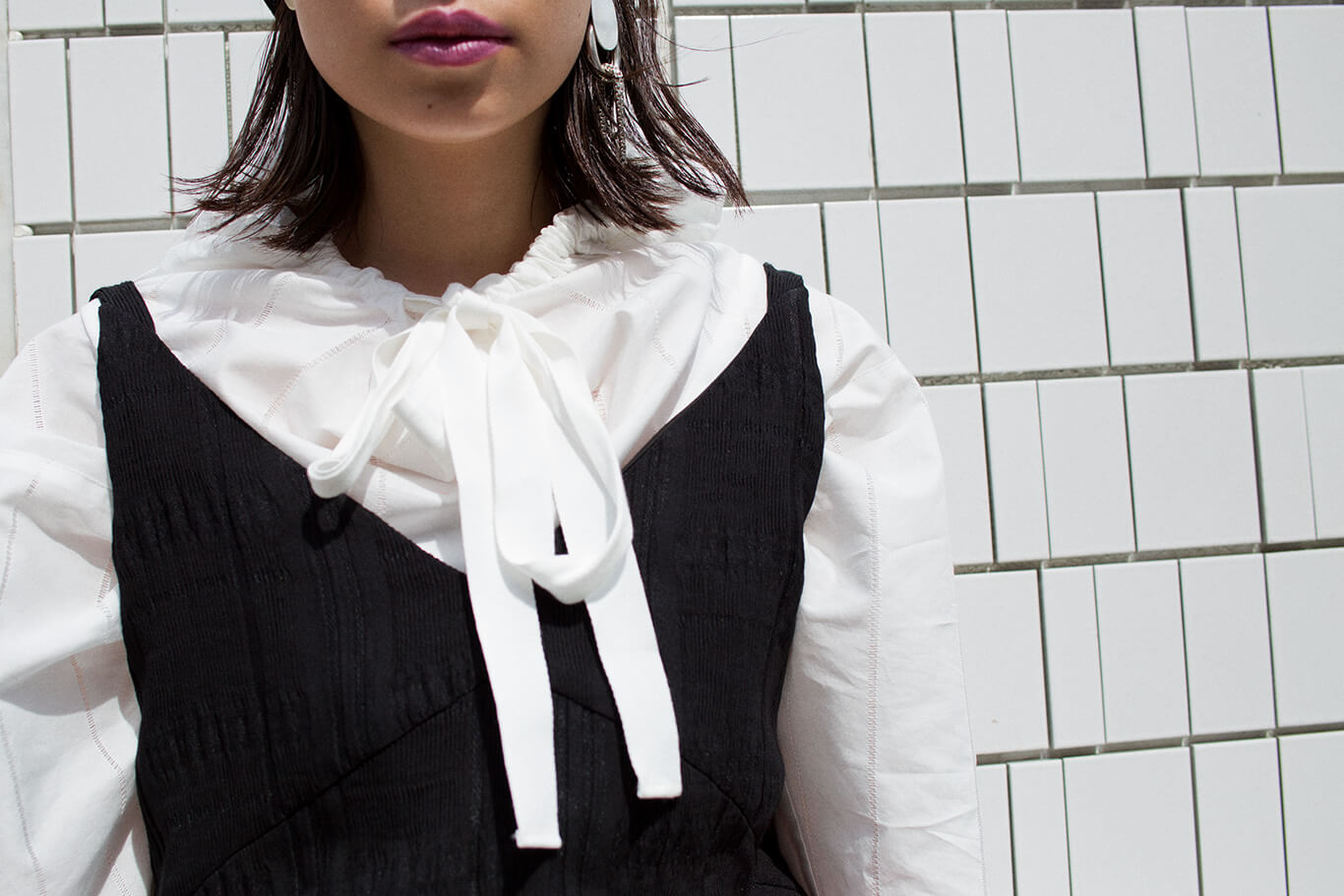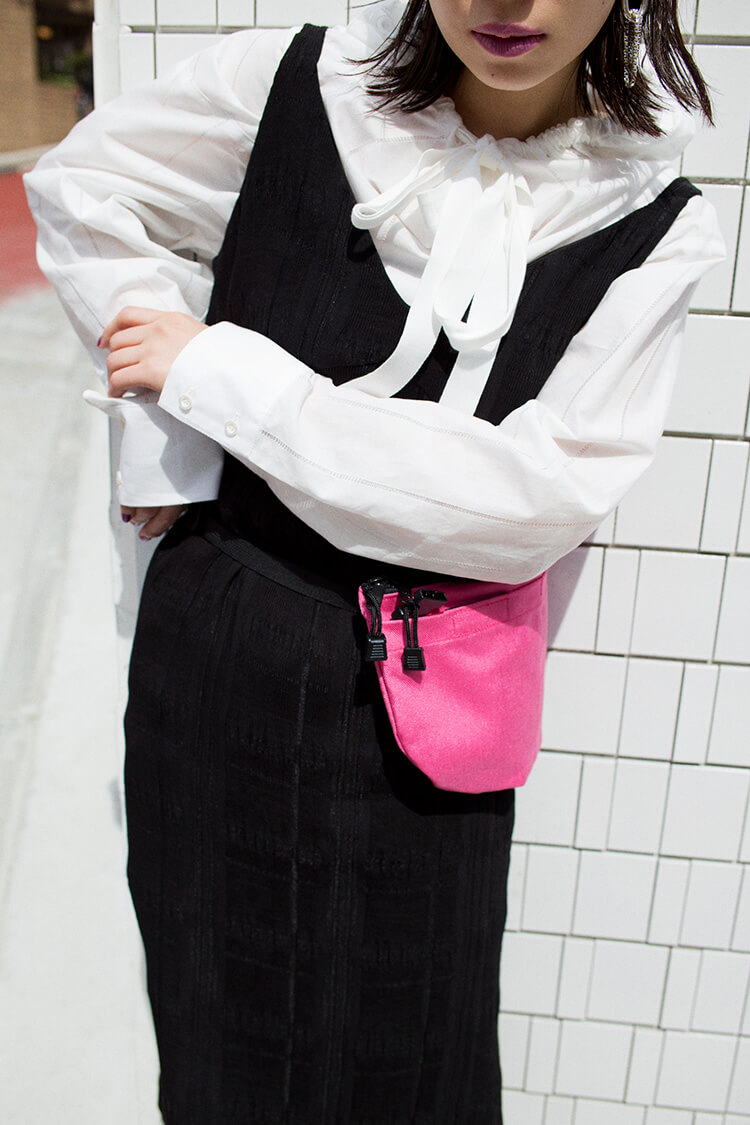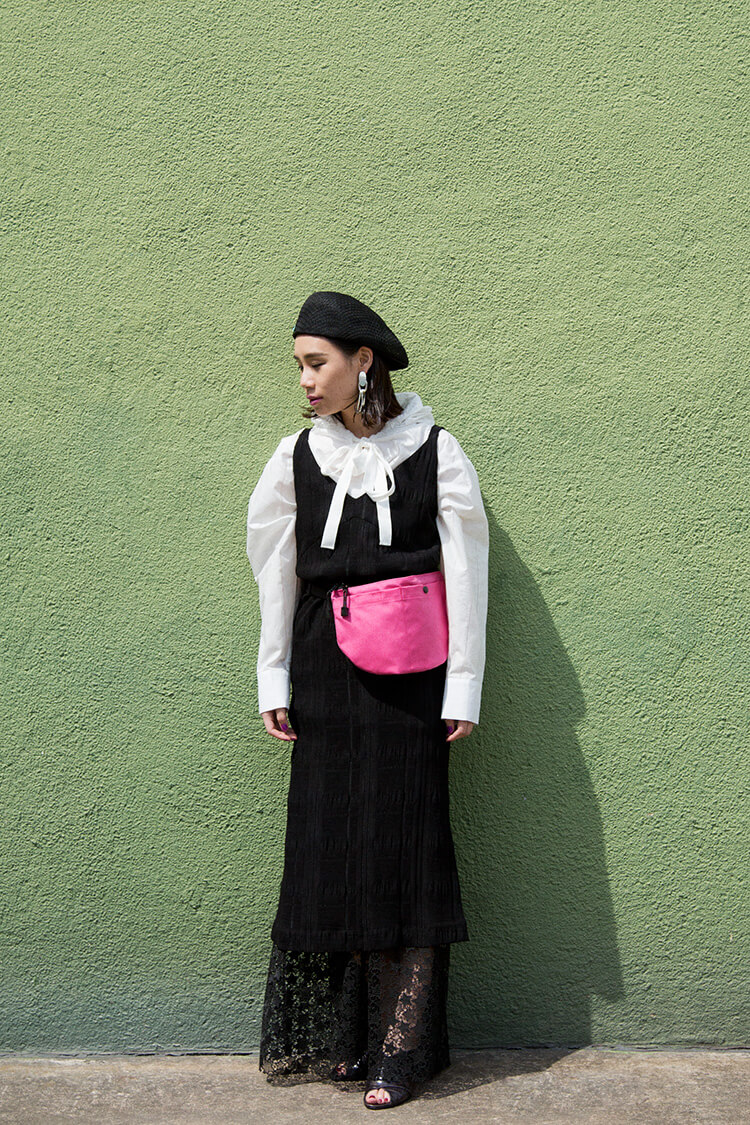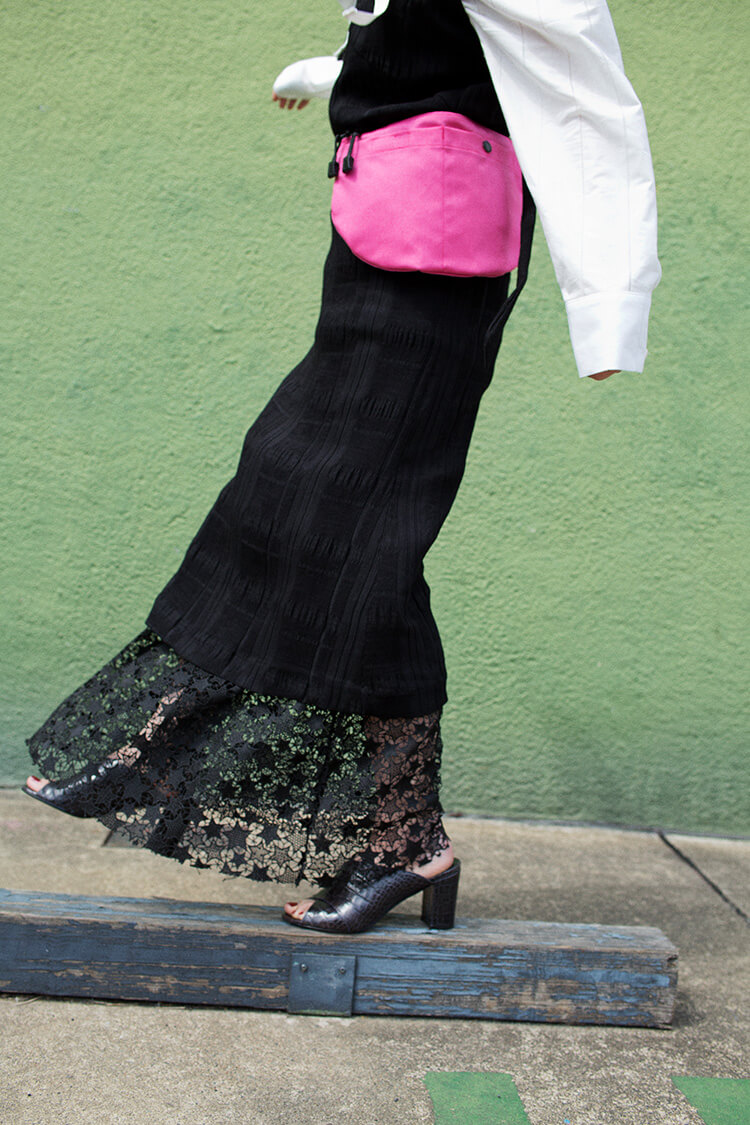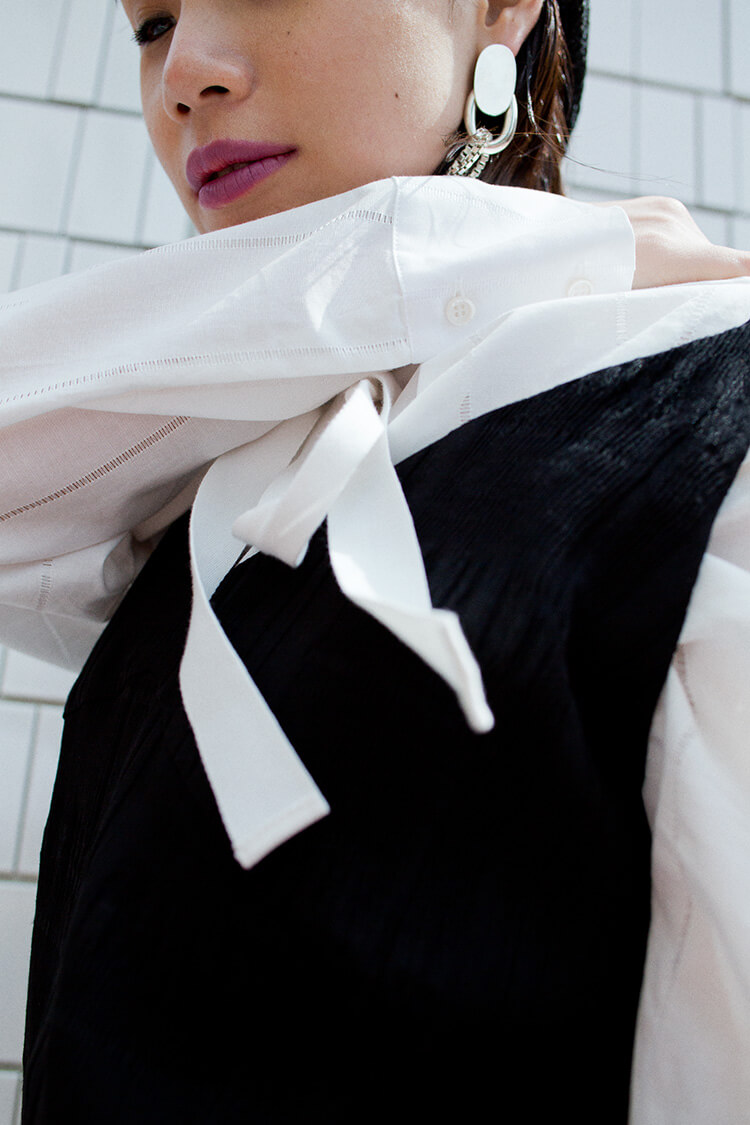 INTERVIEW with
MAKO HATAYAMA
JOURNAL STANDARD FMD
Dress full of styling techniques.
ーWhat kind of work do you do with "JOURNAL STANDARD"?

My job is field merchandiser(FMD) which is facilitates better communication between reps and managers in the back-office. We are trying to draw up the opinions of both parties so that we can create effective shops. If opinions are unilateral, we cannot build a nice shop.

ーWhat kind of clothes do you usually wear at the shop?

I often wear clothes that are in stores. The original item is also cute, but I do not suit well in terms of size, so I like items of select brands. My favorite brands are "RITO" and "R-13". Both are mature rather than cute, cool impression. I like to wear it to be casual. Material use and charming little nice design are also attractive. Please look at the store by all means.

ーThe style challenged this time was characteristic of black and white mode atmosphere.

Although it is surprising that a combination of one piece and a hooded blouse is unexpected, it shows the lace so as to protrude from the hem, and the place where the depth is given to the styling is amazing. It is also my favorite that combined with the beret and fanny pack together with the elements of the 90's. I also feel a little sporty nuance in the hood and the fanny pack. Even though mix various elements, there is a coherent coordination. I feel that there are lots of techniques to imitate in this coordination.

ーI think that the makeup of today was a little girly. What do you think?

It was fresh, as I usually makeup with defined look. I was very conscious of the lip color. It's not a classic color such as pink or red, but a color like purple and pink mixed. I thought that it would be a nice to match with this style.

ーIs there anything you are conscious about deciding your styling?

I began to become more conscious of moderate coordination. I became not to wear too much layered, too much designing clothes. As I mature, I think that it would be nice to be able to enjoy fashionable and smooth natural.

ーThe season is already spring, what kind of styles and items are you checking in this season?

I am conscious of colorful colors as orange, red and yellow. Originally I liked monotone, but maybe I got tired of it. Recently I bought a red sweatshirt. The size is slightly larger. I enjoy it by matching it with a short length skirt. In spring this year, I would like to increase the number of items of color and try to make colorful styling.
〈JOURNAL STANDARD〉SKIRT ¥19,000+TAX(JOURNAL STANDARD OMOTESANDO +81 3-6418-7958)

〈HOUSE OF LAFAYETTE〉BERET ¥15,000+TAX、〈Adeline Cacheux〉PIERCE ¥31,000+TAX、〈TELA〉SHIRT ¥32,400+TAX、ONEPIECE ¥31,600+TAX、〈BAGS IN PROGRESS〉POCHETTE ¥13,000+TAX、〈TRADEMARK〉HEEL ¥85,000+TAX (JOURNAL STANDARD OMOTESANDO +81 3-6418-7958)