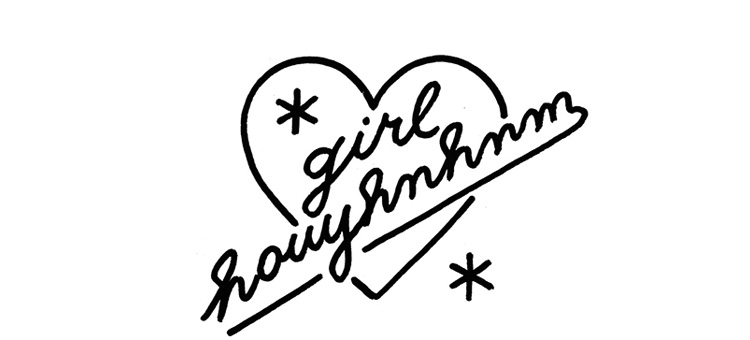 Girls Just Want To Have Fun!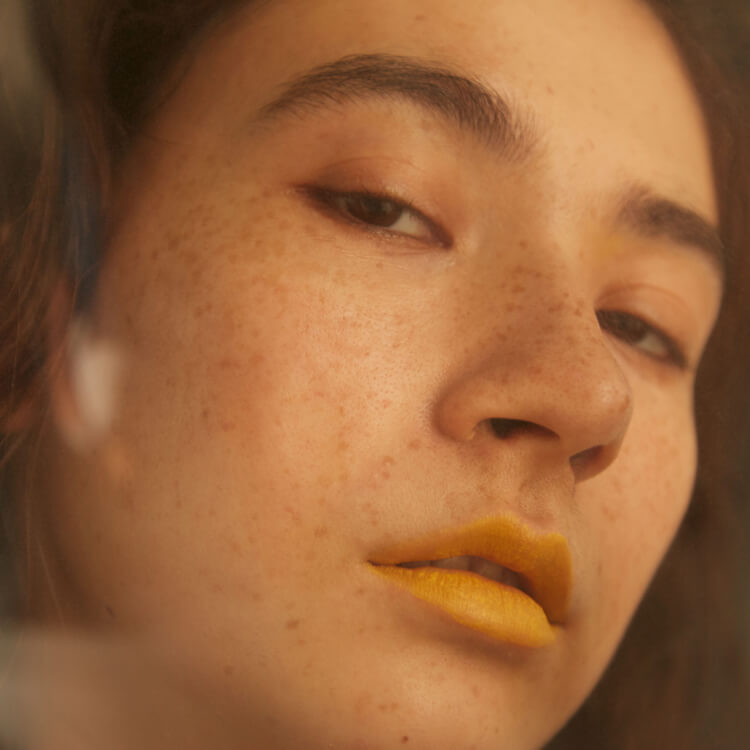 Lip in Crazy Color
There is no such a rule for a color of lips.
Photo_Hiromu Kameyama 
Hair&Make-up_Katsuyoshi Kojima (Tron) 
Styling_Masako Ogura 
Model_Miyuki Emond (Vithmic Model Agency)
Owning the equivalent colors of lip sticks in our pouch is tedious as well as
using classic tints such as an ordinary red or pink.
We should merely enjoy freedom in our makeup just like fashion
where people don't care about theories and principles.
Today, Katsuyoshi Kojima, a hair and makeup artist
who is extraordinarily fashionable with an exquisite taste, suggests us the new, elegant lip colors.
01 ♯CATCHY YELLOW

Everyday gets so much fun just because of this.

Yellow is a new color that we recommend you to use more daily since the tint is actually pretty easy to match with general clothing. Yellow lips are definitely new styles, but thus it's so pleasant. You'd undoubtedly be addicted to it once you start applying it on yourself.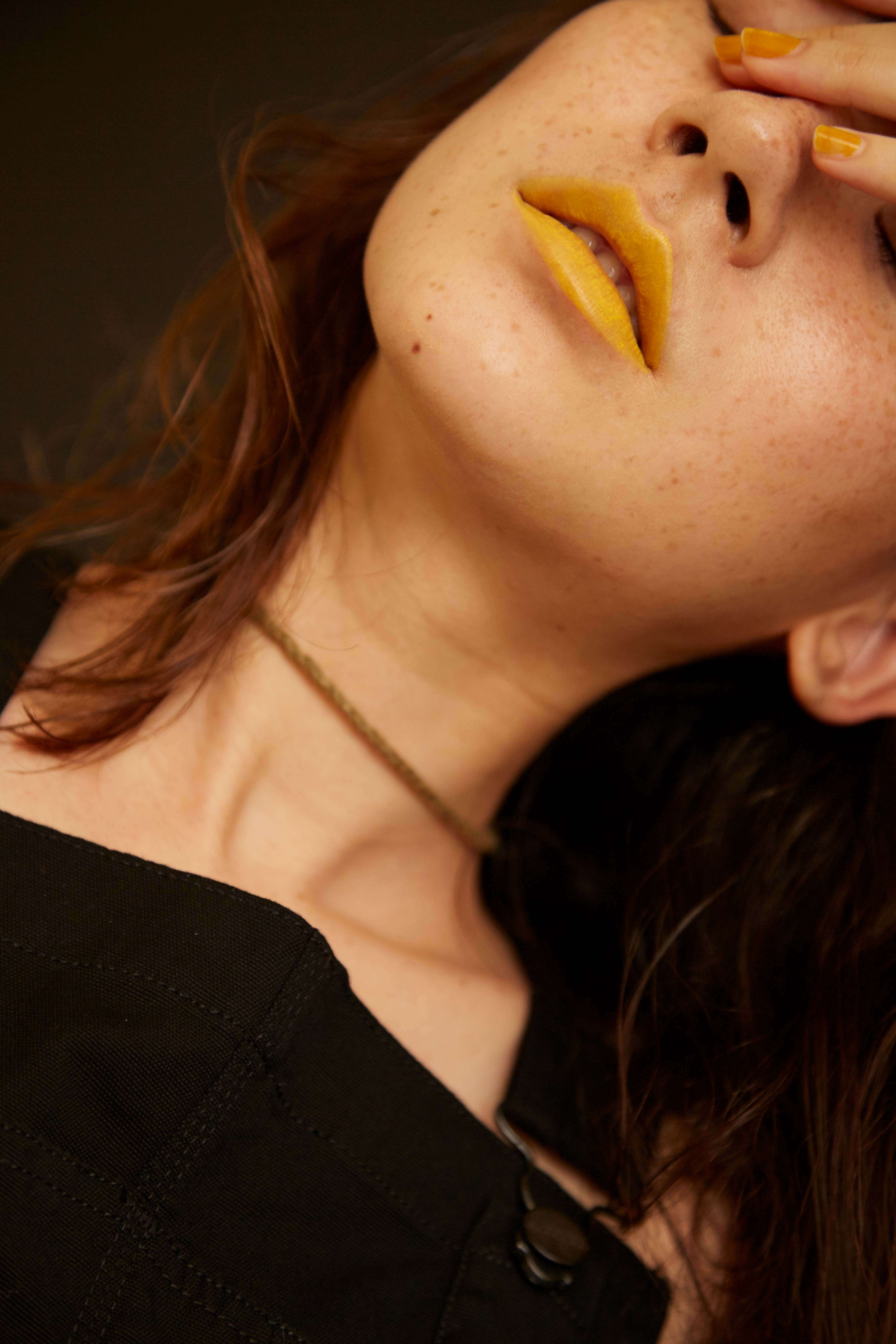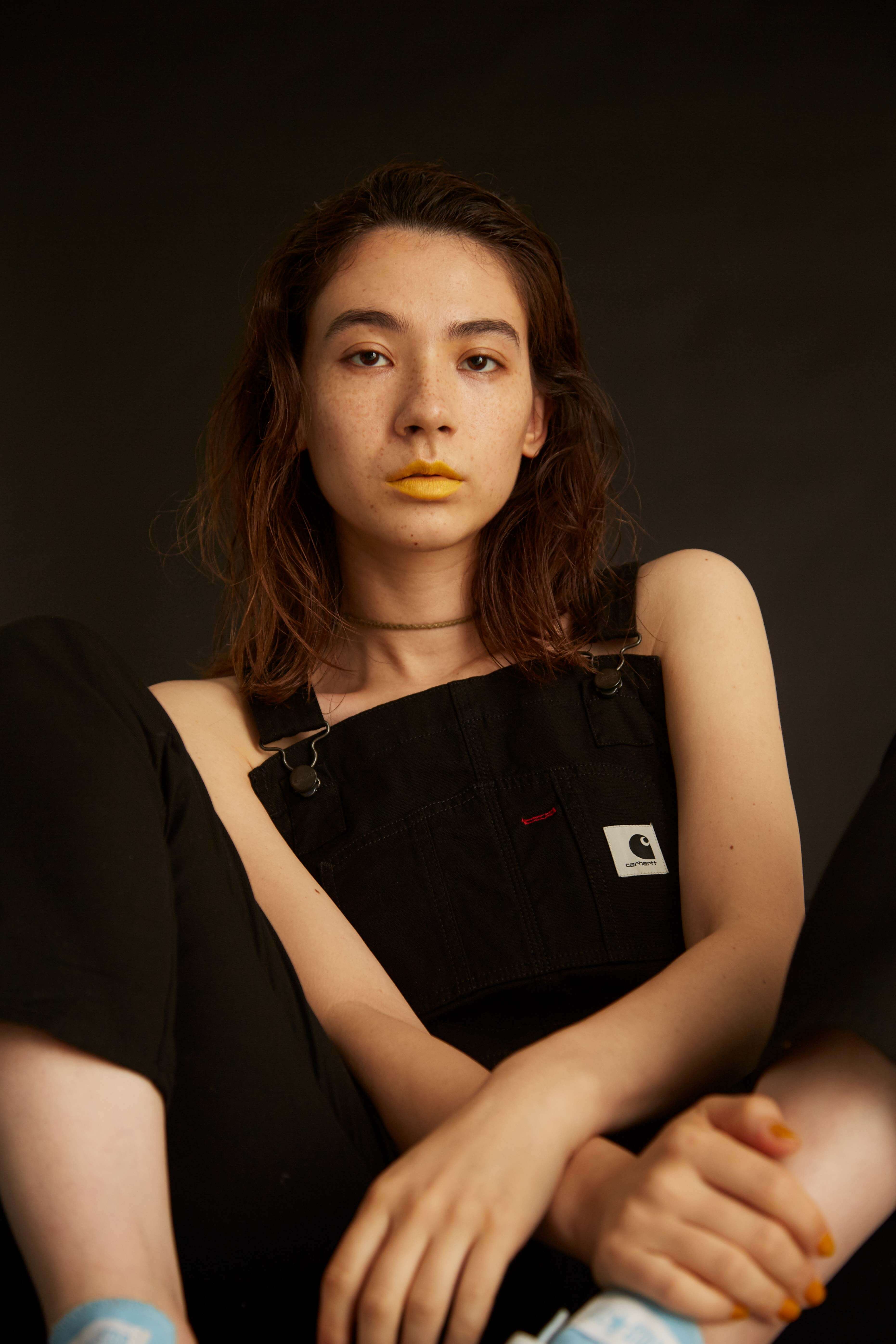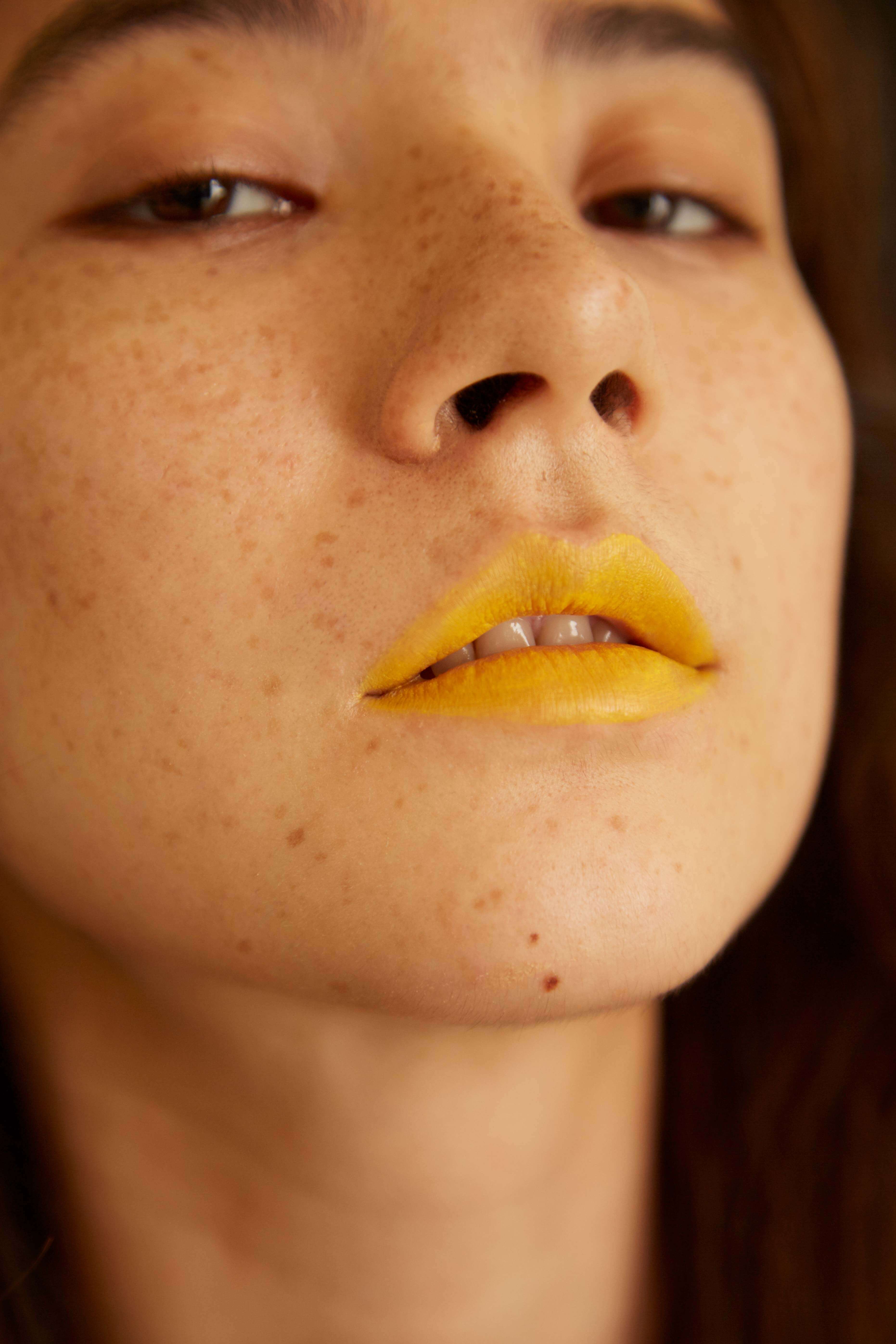 【Make-up Point】

1.To make the brighter yellow, apply a concealer on the entire lips to reduce a redness. Then, directly apply 〈M・A・C Lipstick Gold XIXI〉 on your lips which will generate a polished look to them. You don't have to worry much about applying it thoroughly, but tint it several times if you want a strong coloring.

2.Minimize your eye makeup in order to stand the yellow lips out. Brushing a brown eyeliner to inner parts will entirely balance your makeup.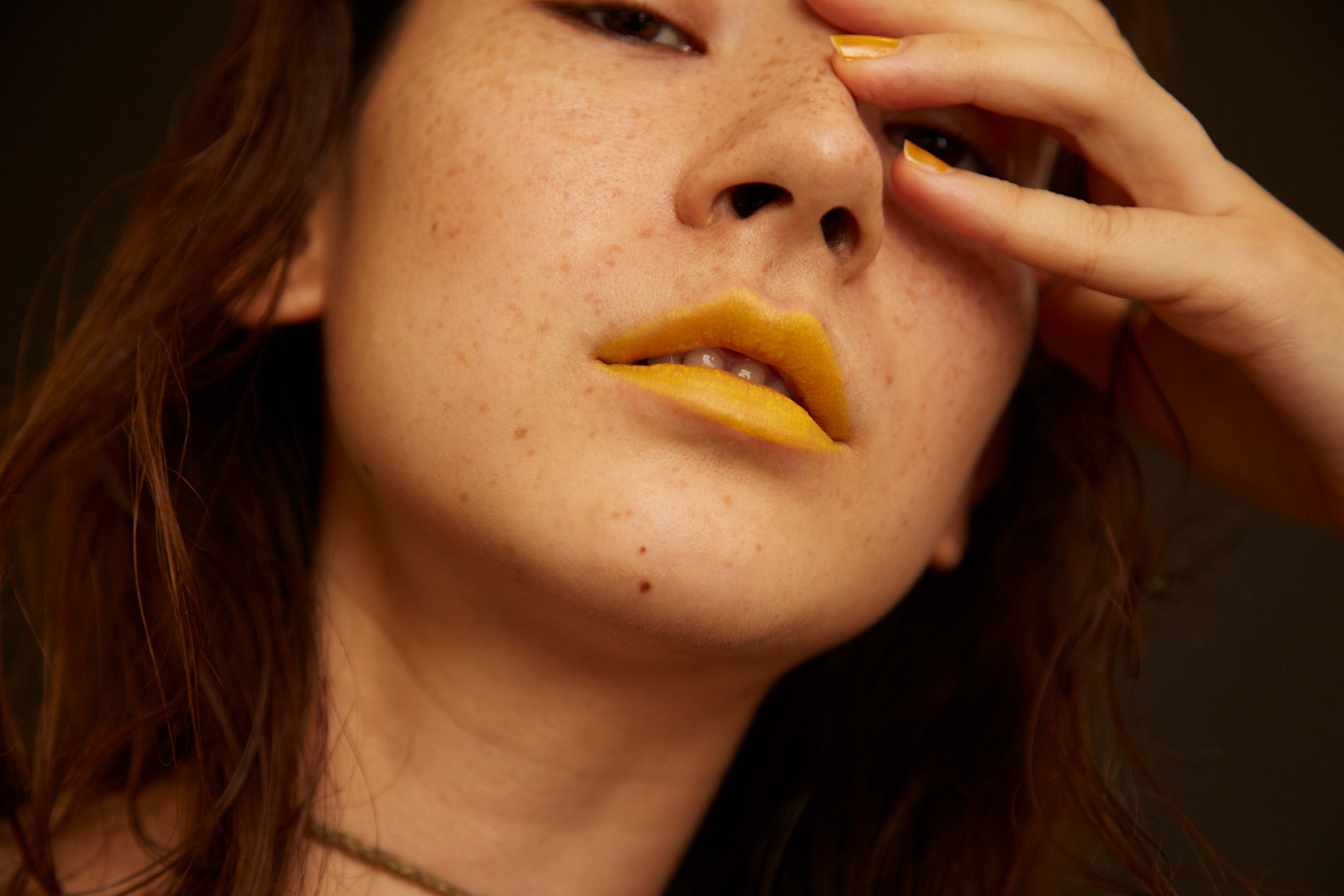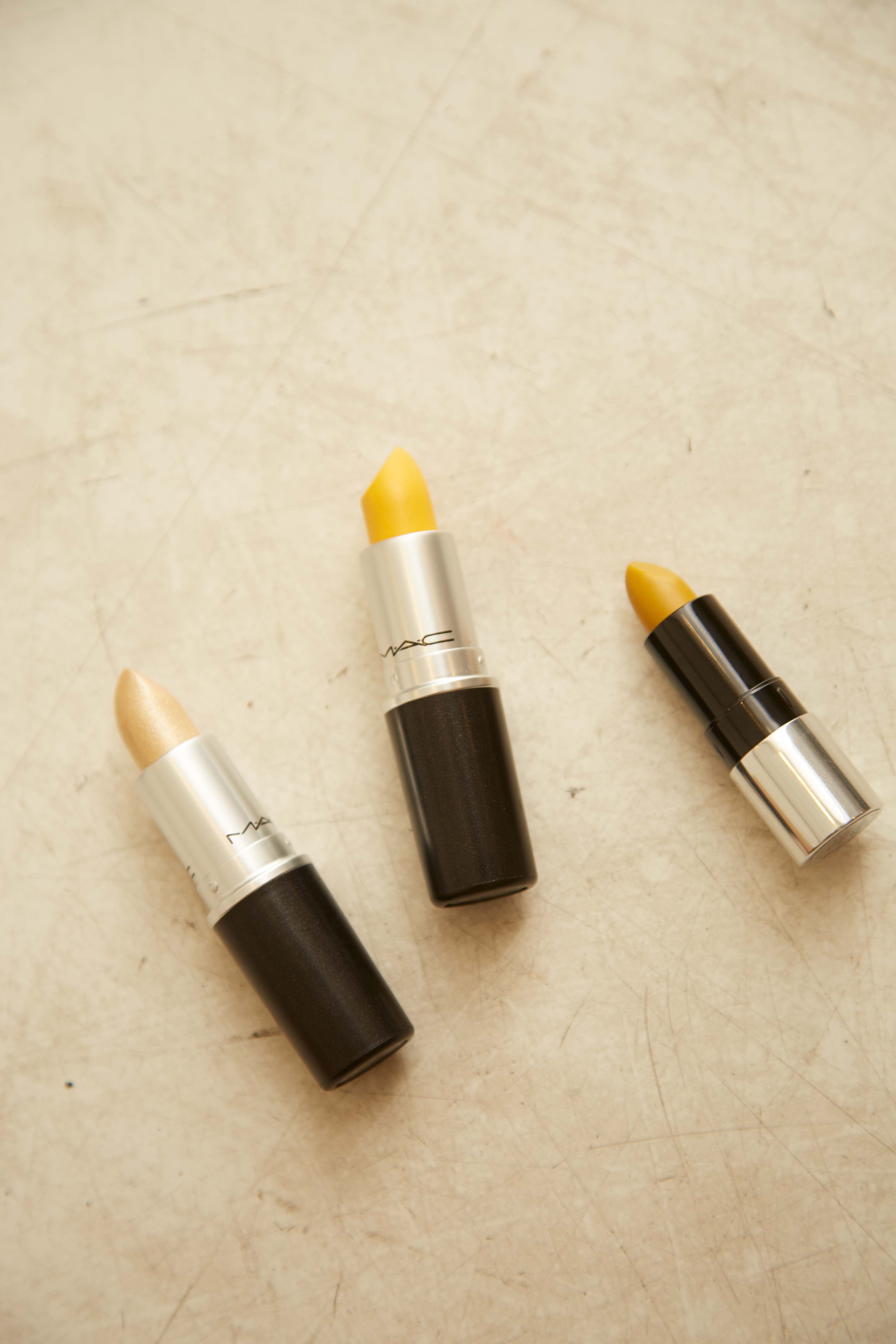 (From Left) 〈M・A・C〉Lipstick Spoiled Fabulous ¥2,900+TAX,〈M・A・C〉Lipstick Gold XIXI ¥2,900+TAX *The color the model was using. (M・A・C Makeup Art Cosmetics 03-5251-3541),〈PLAYLIST〉Instant Lip Complete Glossy YEb22 ¥2,500+TAX (SHISEIDO INTERNATIONAL 0120-81-4710)
〈Carhartt WIP〉 Overall ¥19,000+TAX (Carhartt WIP Store Tokyo 03-3402-9810), 〈Converse〉 Sneaker ¥6,500+TAX (Converse Information Center 0120-819-217), 〈Other Items〉 Stylist's Properties
02 ♯COOL BLACK

Black lips that rise from a darkness.

Even though dark lips are already becoming a trend, black lips are definitely the most special one I think! The black accent always catches people's eyes. Just by adding the black lips to your daily clothing, your style will be enhanced as a spicy yet elegant look.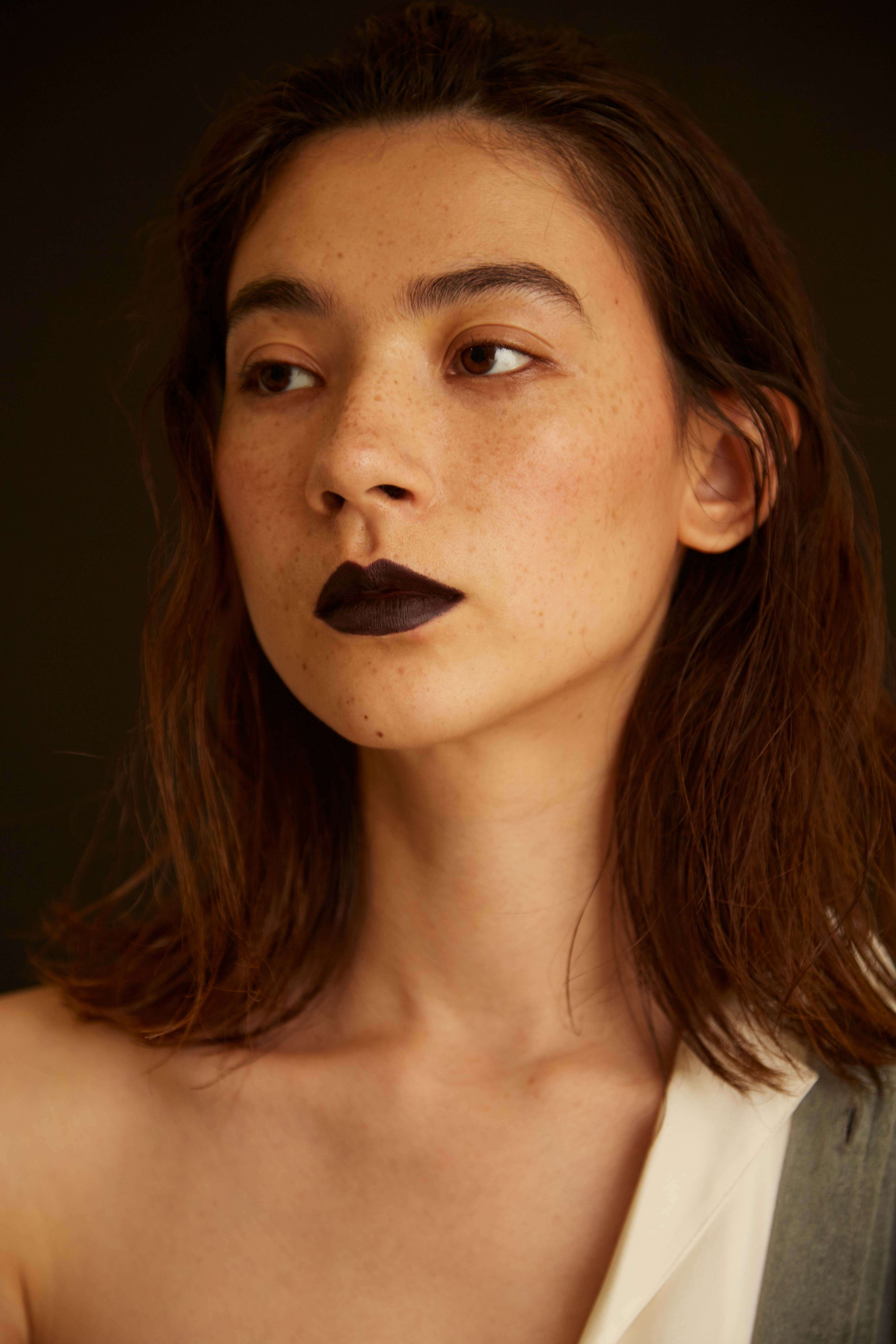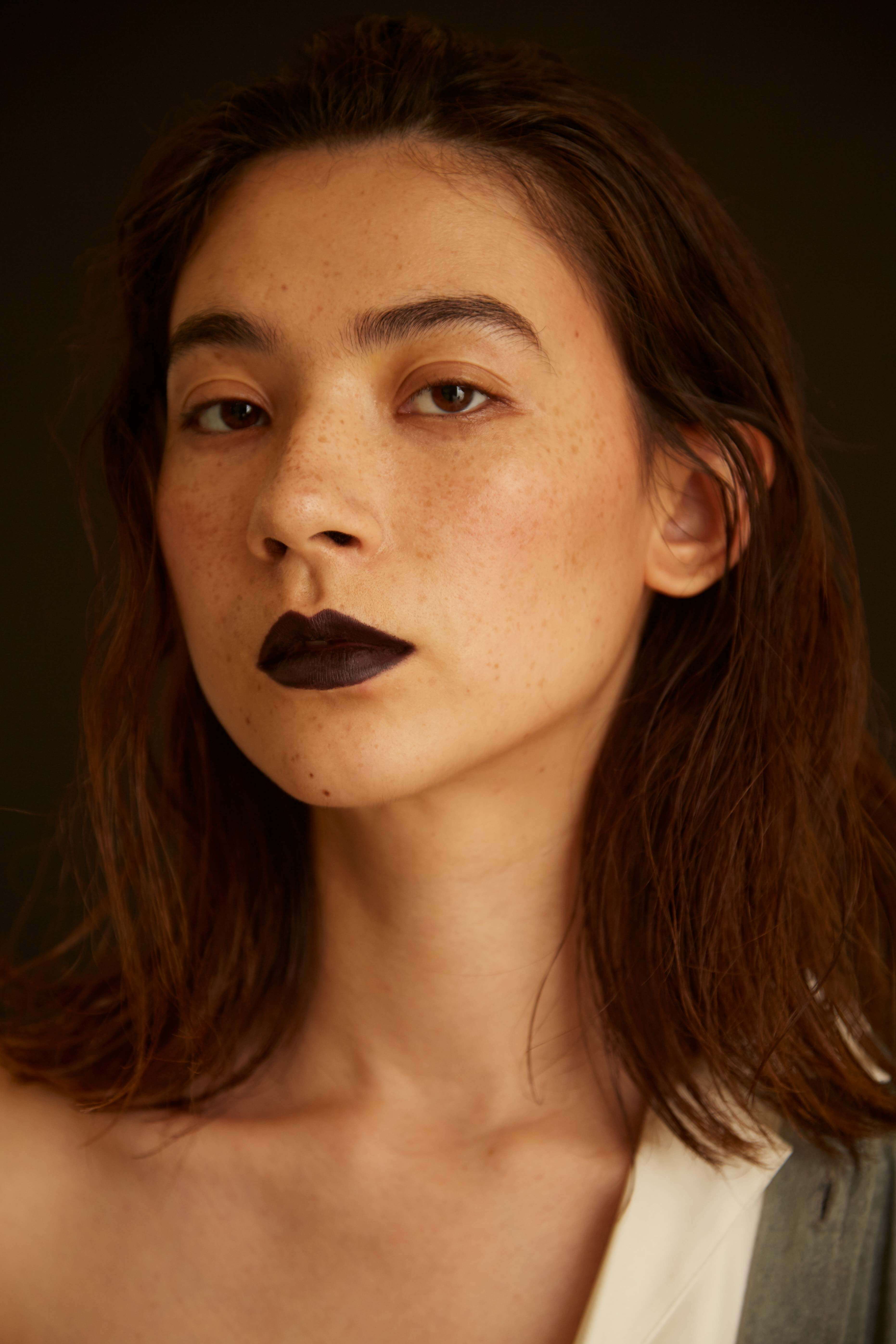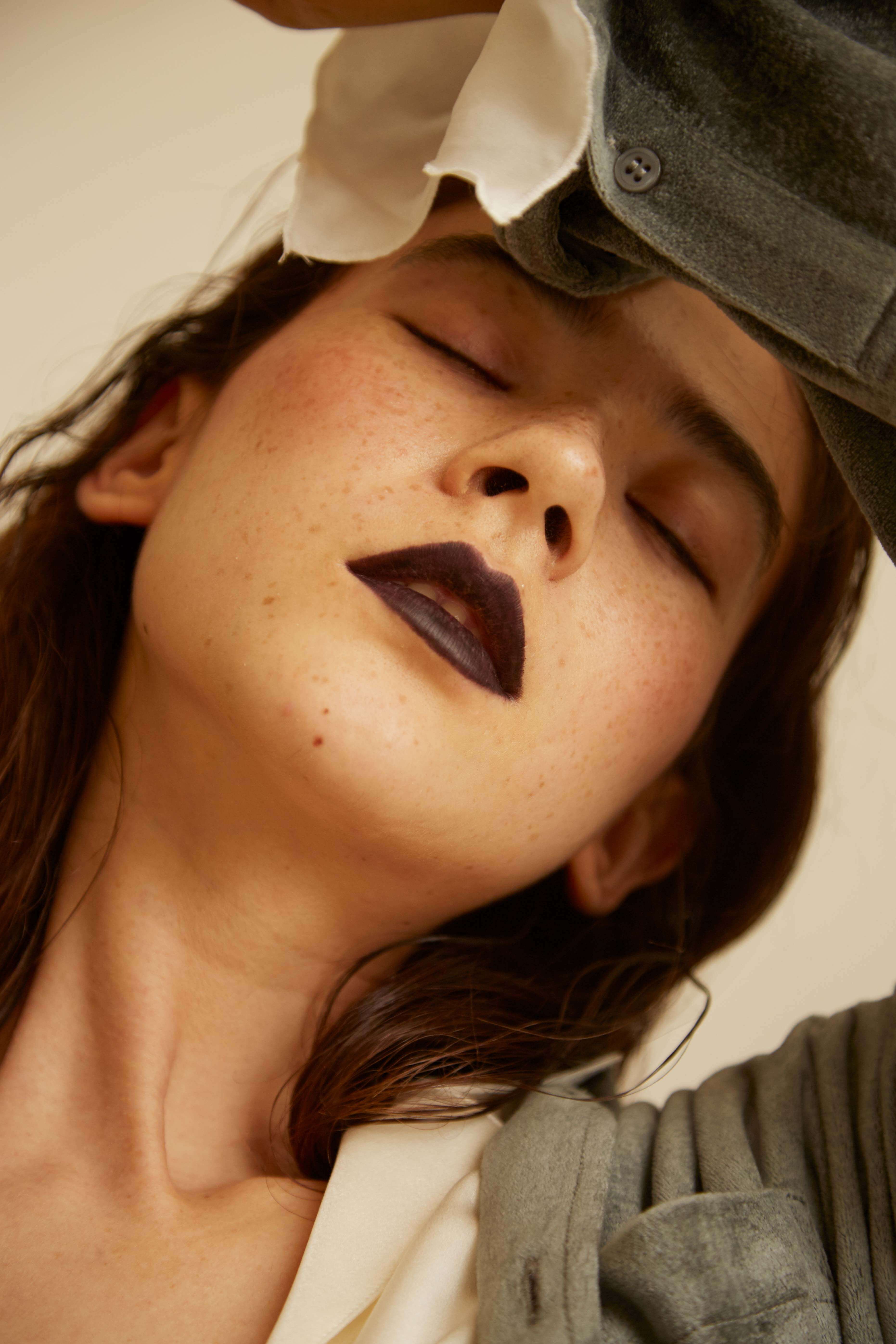 【Make-up Point】

1.Entirely apply 〈NARS Precision Lipliner〉, a very gentle pen, on your lips to enrich a matte look. Tint it to your lips from the inner to outer parts.

2.When adapting dark lips, our faces tend to look dark as well, so blush your cheeks for a brighter skin color. I love to use a rose color for cheeks since it's beautiful but tranquil.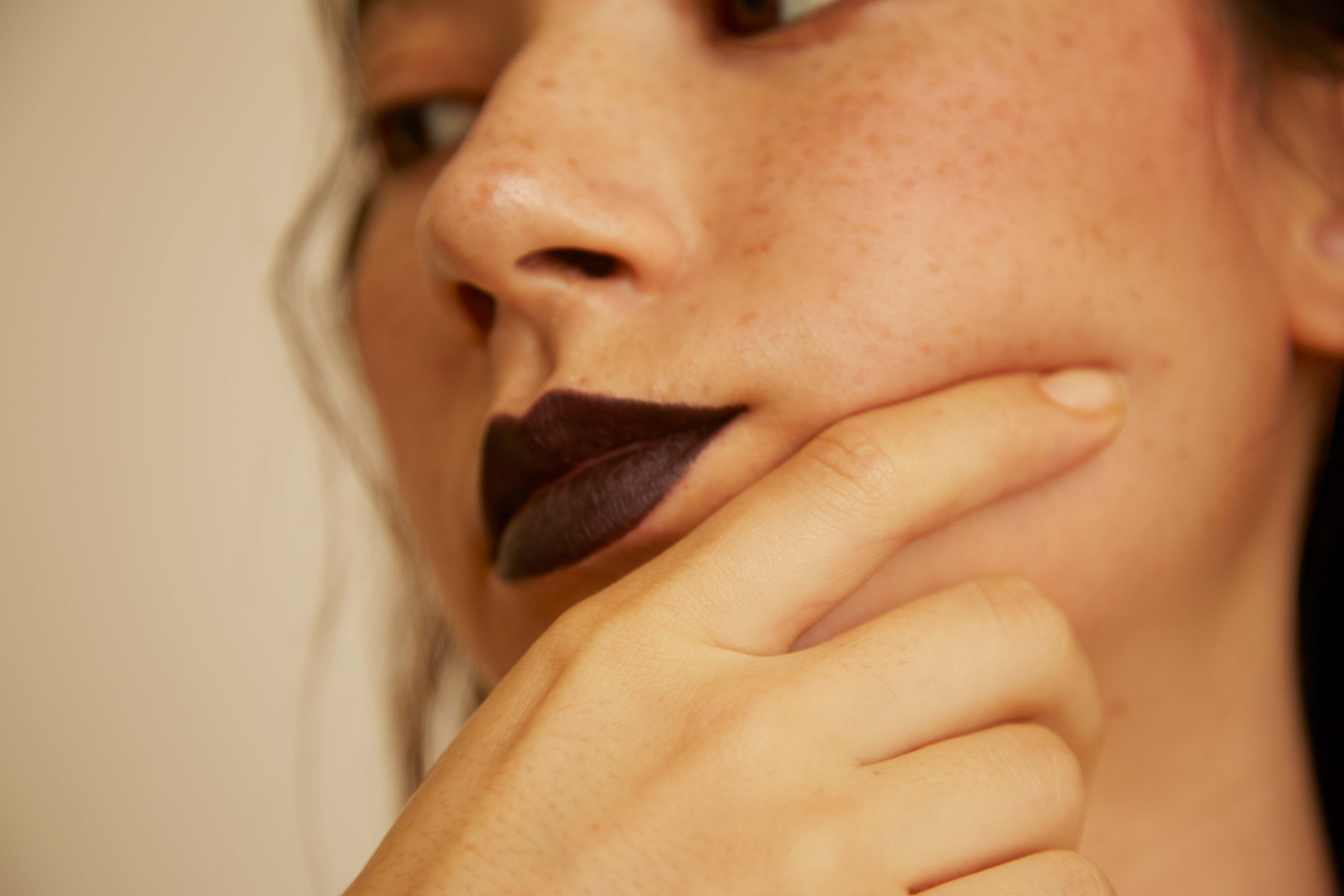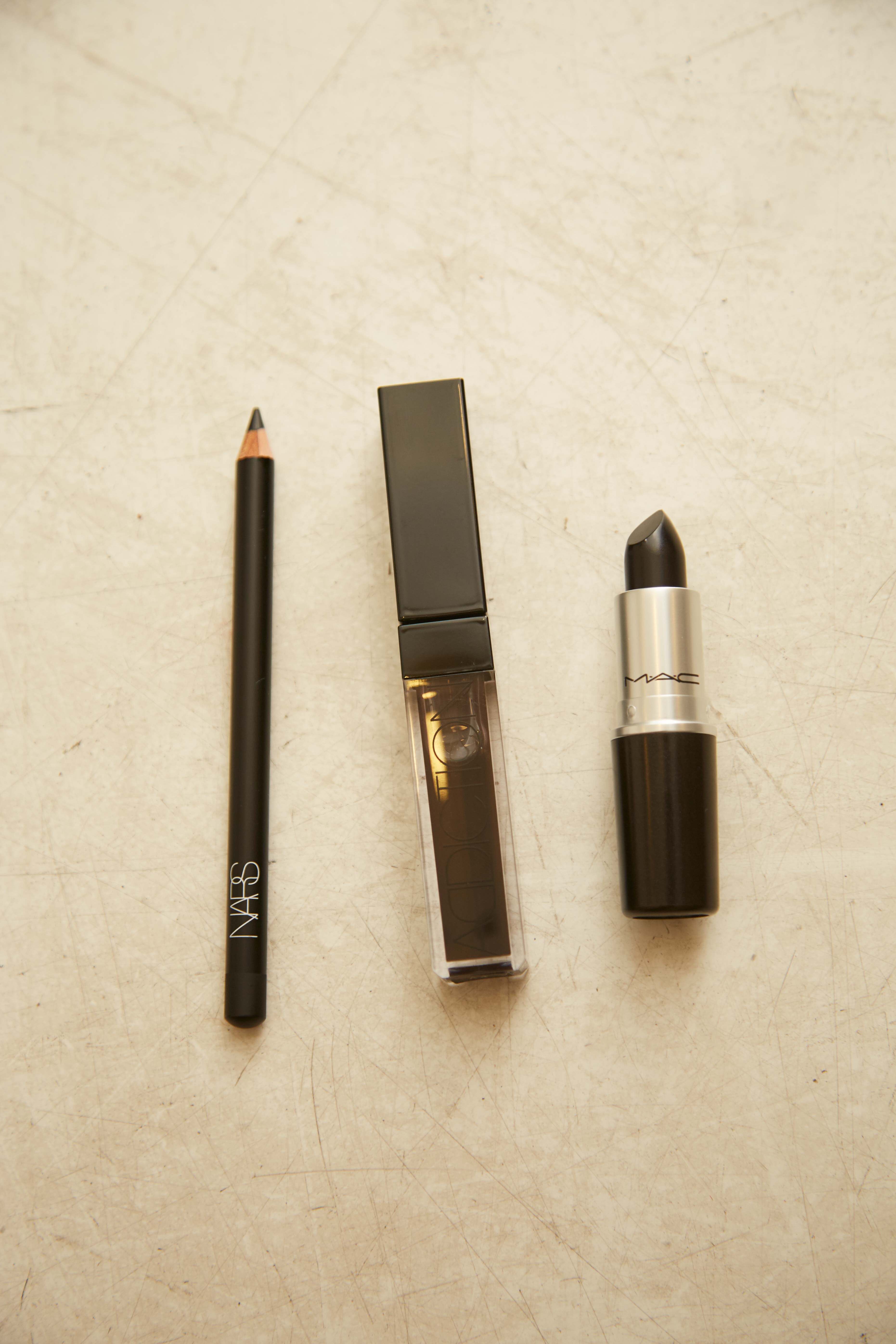 (From Left) 〈NARS〉Precision Lipliner 9099 ¥2,700+TAX *The color the model was using. (NARS JAPAN 0120-356-686),〈ADDICTION〉Lip Gloss Pure Dark Night ¥2,500+TAX (ADDICTION BEAUTY 0120-586-683), 〈M・A・C〉Lipstick in the Spirit ¥2,900+TAX (M・A・C Makeup Art Cosmetics 03-5251-3541)
〈ALLEGE〉 Velour Shirt ¥22,000+TAX, Bowtie Blouse ¥26,000+TAX (COLORS 03-5778-3782), 〈T by Alexander Wang〉 Shirt ¥43,000+TAX (Alexander Wang 03-6418-5174), 〈Other Items〉 Stylist's Properties
03 ♯SWEET MILK

A milky tint which seems sweet and savory.

The milky white lips look just like the lips after drinking milk. The color might be perceived as somewhat offbeat, but it must look charming even if an ennui girl adapts it into her makeup. By choosing relatively transparent lipsticks, white lips can become more casual and easy-to-use.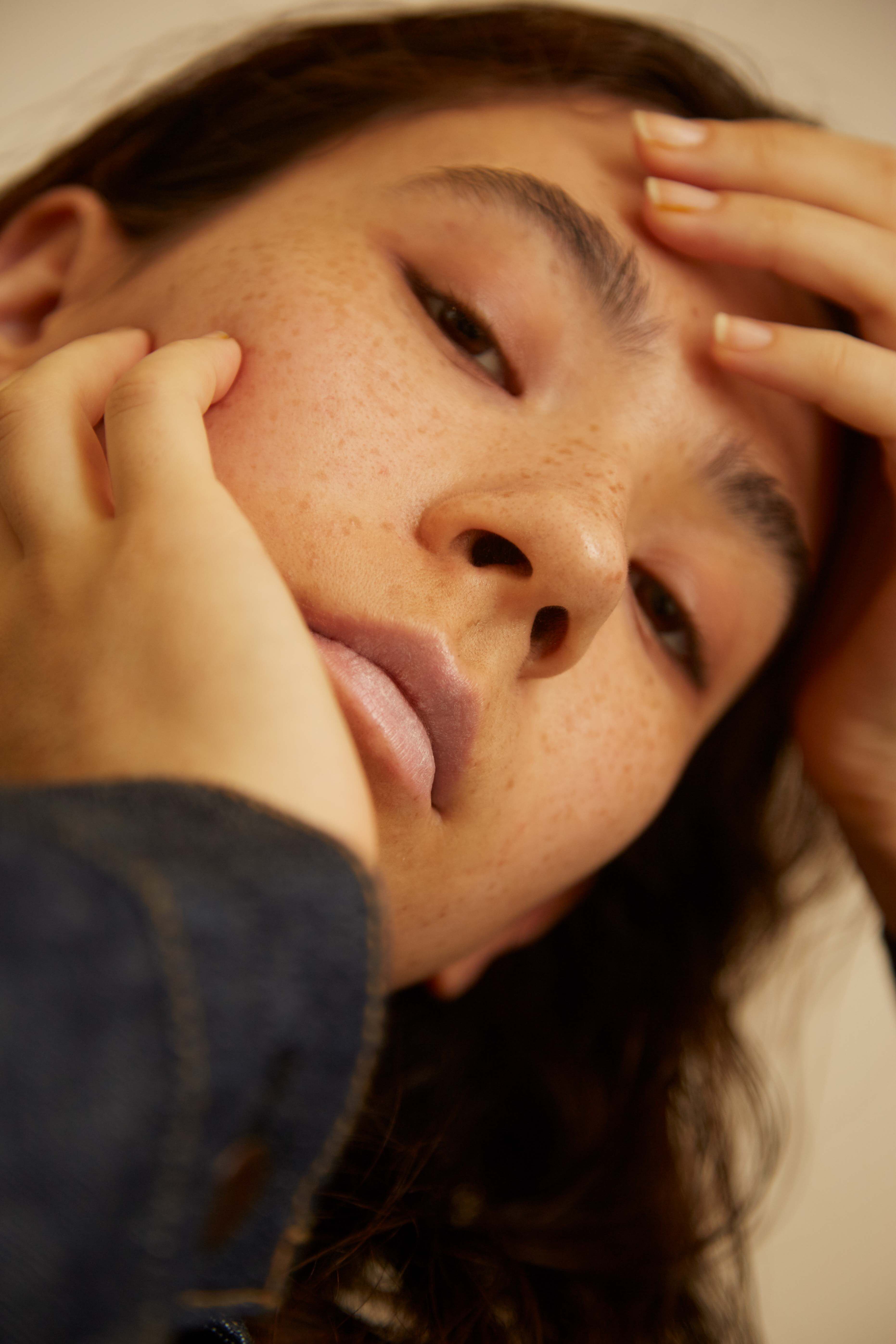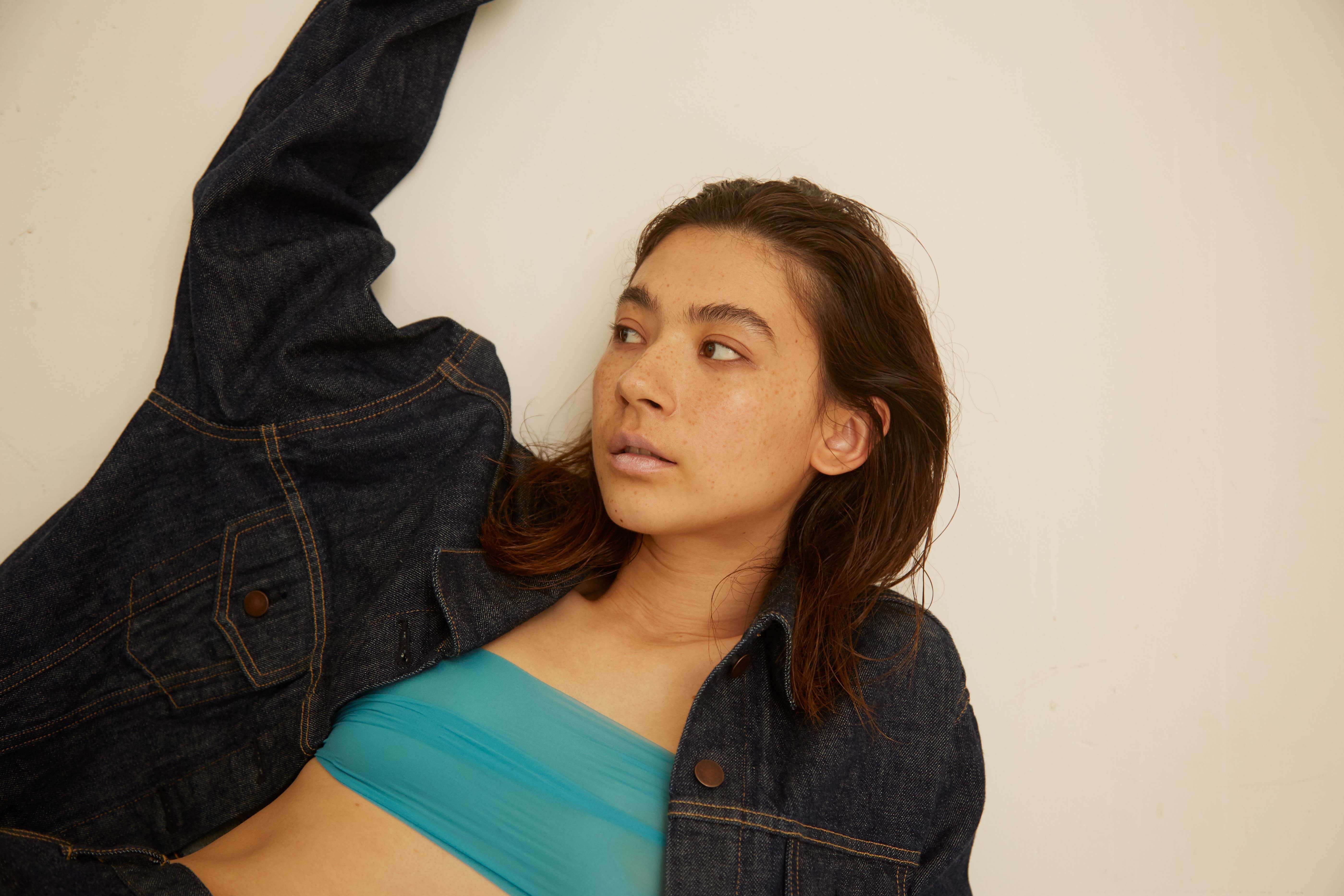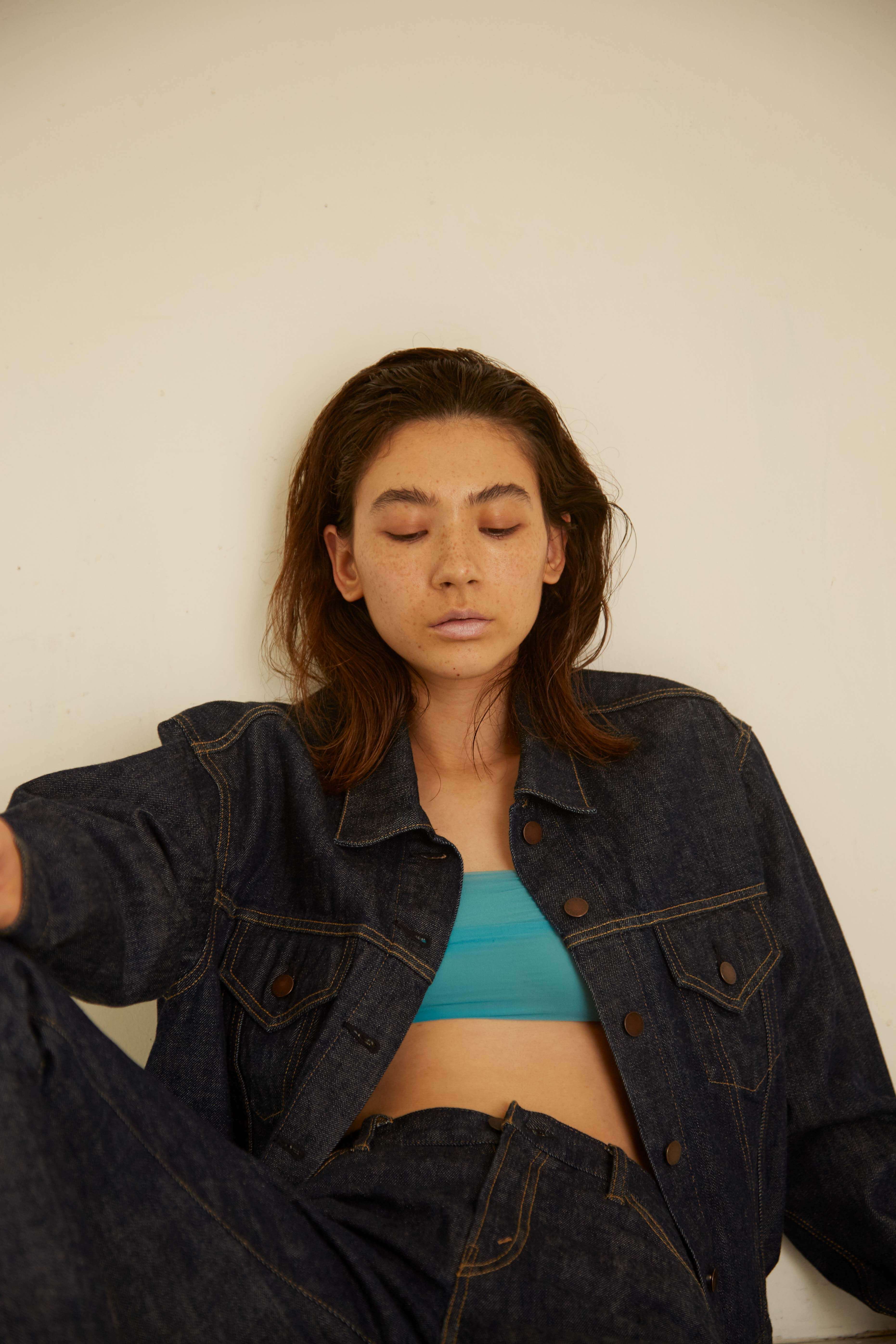 【Make-up Point】

1.Apply 〈M・A・C Lipstick Time to Shine〉, which is comprised of glitters just like a sheer, to your lips. Keep in mind that the inner part of your lips should obtain a stronger white color which generates a summer-ish silver tint on it. When you layer a matte white lipstick, apply it gently that balances out a moderate color.

2.Tint a pink-brown eyeshadow on your eyelids for adding a redness to your entire makeup. To wrap it up, use a brow gel to create a casual touch for your eyebrows.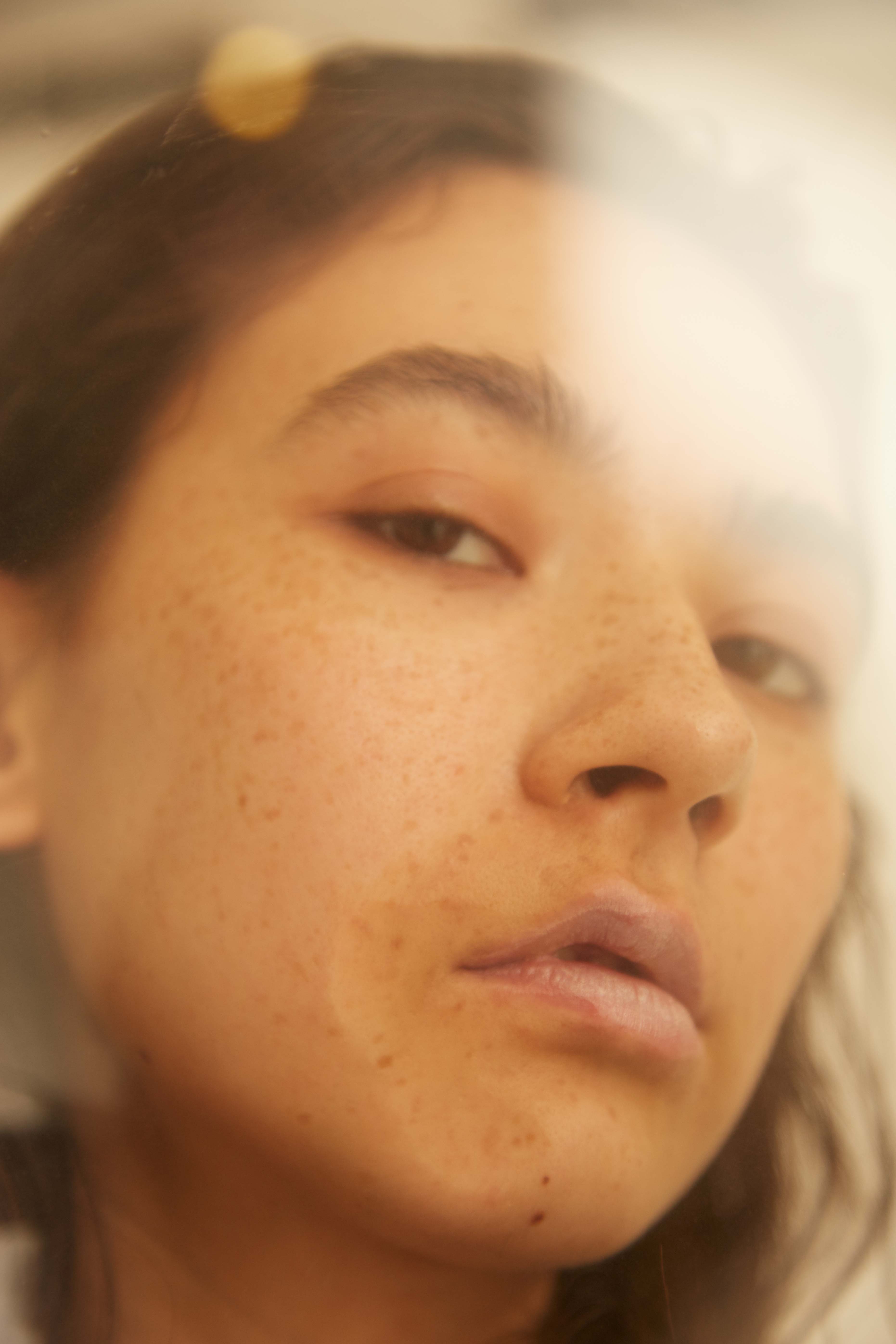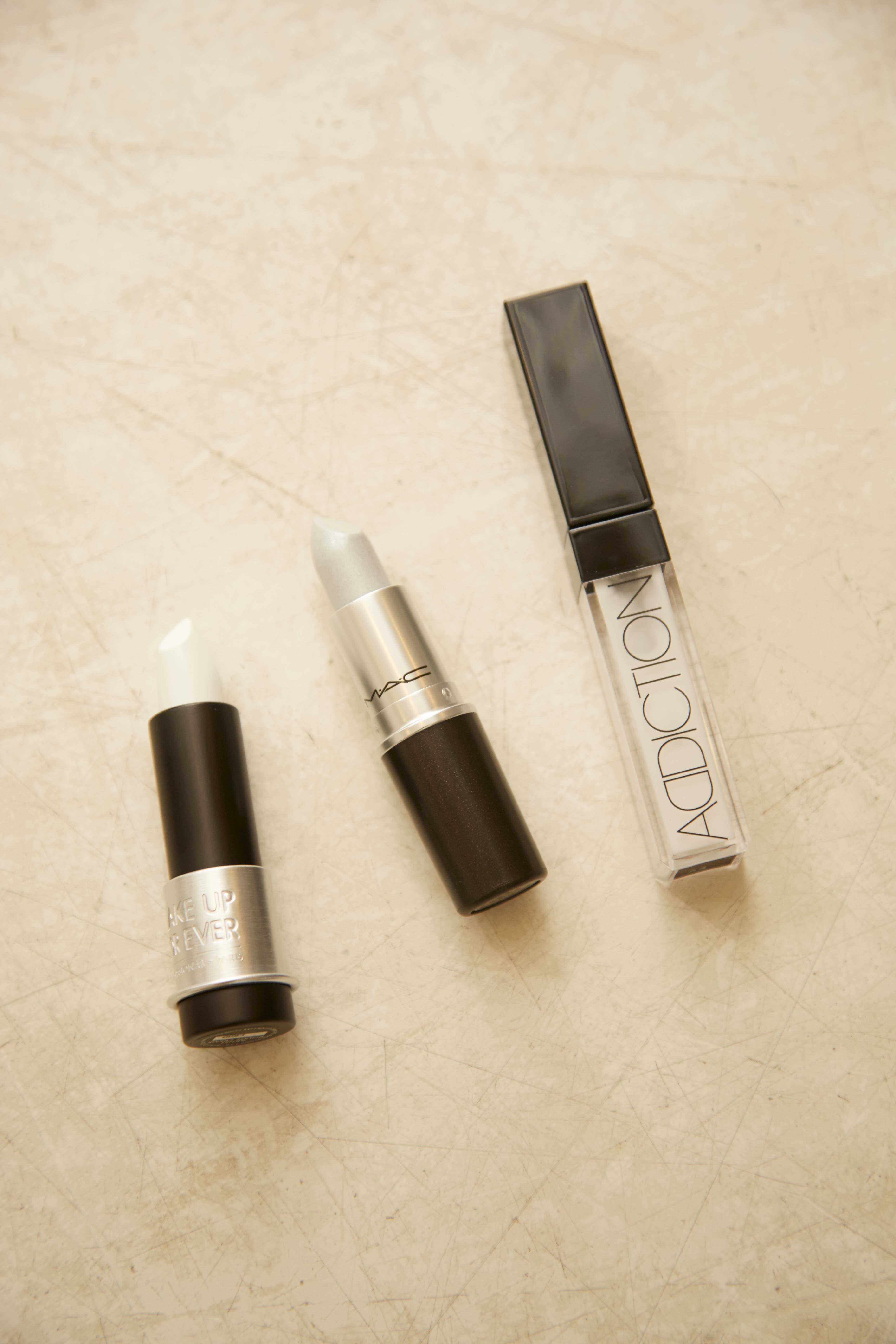 (From Left) 〈MAKE UP FOREVER〉Artist Rouge C600 ¥3,200+TAX (MAKE UP FOREVER 03-3263- 9321),〈M・A・C〉Lipstick Time to Shine ¥2,900+TAX *The color the model was using. (M・A・C Makeup Art Cosmetics 03-5251-3541), 〈ADDICTION〉Lip Gloss Pure Milkhall ¥2,500+TAX (ADDICTION BEUATY 0120-586-683)
〈UNUSED〉 Denim Jacket ¥28,000+TAX, Denim Pants ¥21,000+TAX (alpha PR 03-5413- 3546), 〈Other Items〉 Stylist's Properties