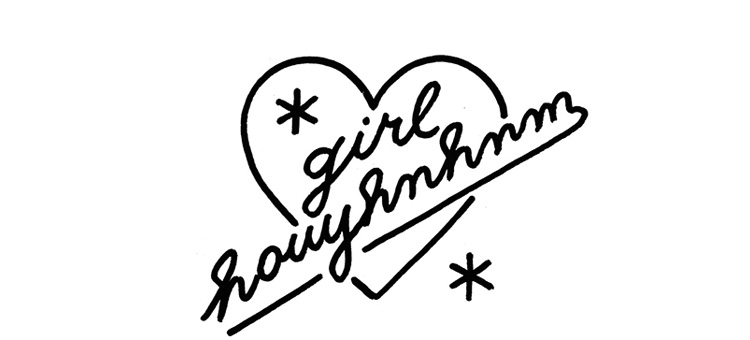 Girls Just Want To Have Fun!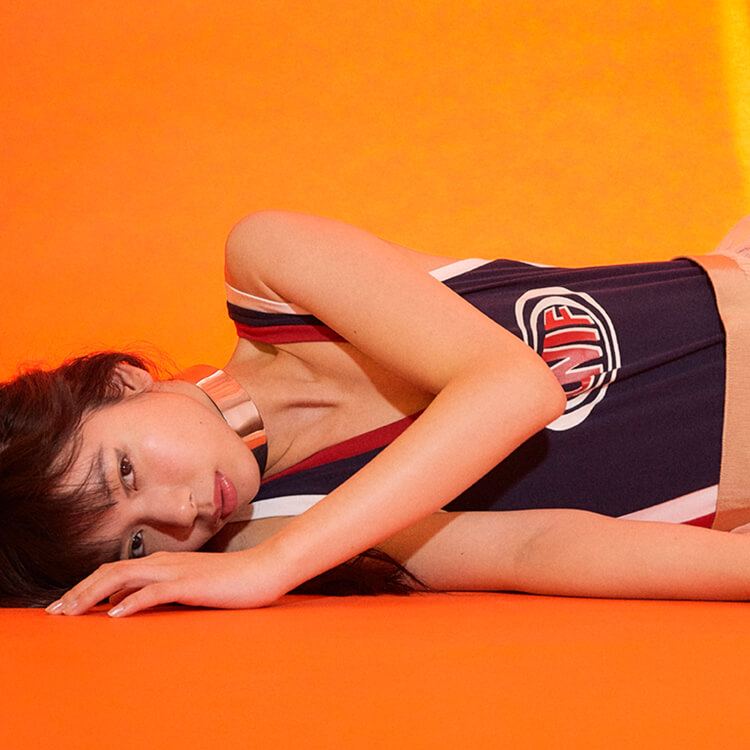 SPORTS×BEAUTY
Revel in various hairstyles and makeup even when playing sports!
Photo_Kodai Ikemitsu 
Hair&Make-up_ Katsuyoshi Kojima(TRON) 
Model_Kinari(Image)
We don't want to be too attentive and picky on our hairstyles anymore
when playing sports; we merely wanna enjoy both!
Katsuyoshi Kojima, a renowned hair & makeup artist, resolves our longstanding distress that
he introduces us superb hairstyles for sporting as well as for our dairy outfits.
He will step-by-step advise us capricious yet balanced makeup techniques and hairstyles
where you will feel like the scales fall from your eyes.
01 ♯HUSKY EYE MAKE

Breaking out of the old paradigm for eye makeups.

Generally, eye makeups easily get out of its original shape by sweat during sports, so we strongly suggest you to try applying waterproof items for a durable makeup. A shiny gray eyeshadow pencil is an impressive item where you can apply thick yet light eyeliners.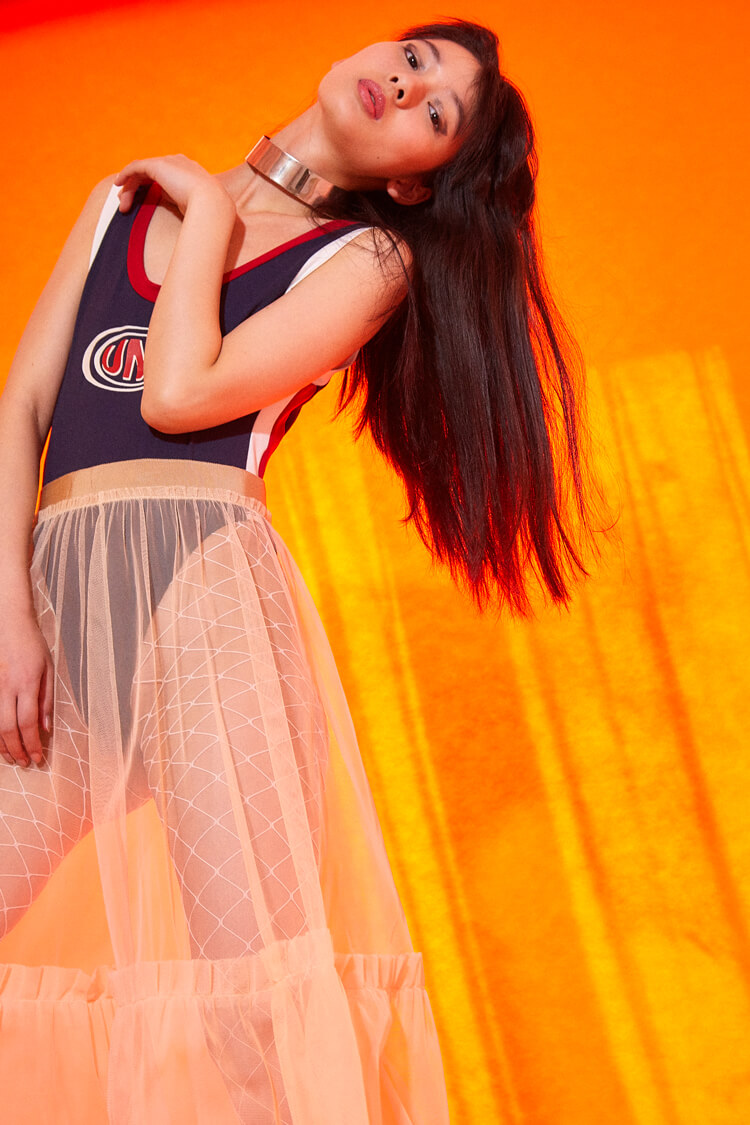 【Base Make】

When you play relatively intense sports, a liquid-type foundation is highly recommended which is capable for applying the thinner base makeup. Apply it lightly on your entire face. In order to build the natural resilient skin, you should apply finishing powders only to your oily parts such as T-zone and around your nose.

【Make-up Point】

1. For eye makeups, the waterproof eyeshadow pencil〈MAKE UP FOR EVER Aqua Matic D-12〉 acquires great durability with sweat and the other stains. Apply the outlines roughly more than twice as wider as the pencil's line and also randomly brush around your eyes without drawing the inside part.

2. In order to generate alluring, glowing lips, the waterproof liquid lip color〈MAKE UP FOR EVER Aqua Rouge #15〉 is an extraordinary choice. Gradually draw it from the corner of your mouth to the center of your lip for the exquisite finish.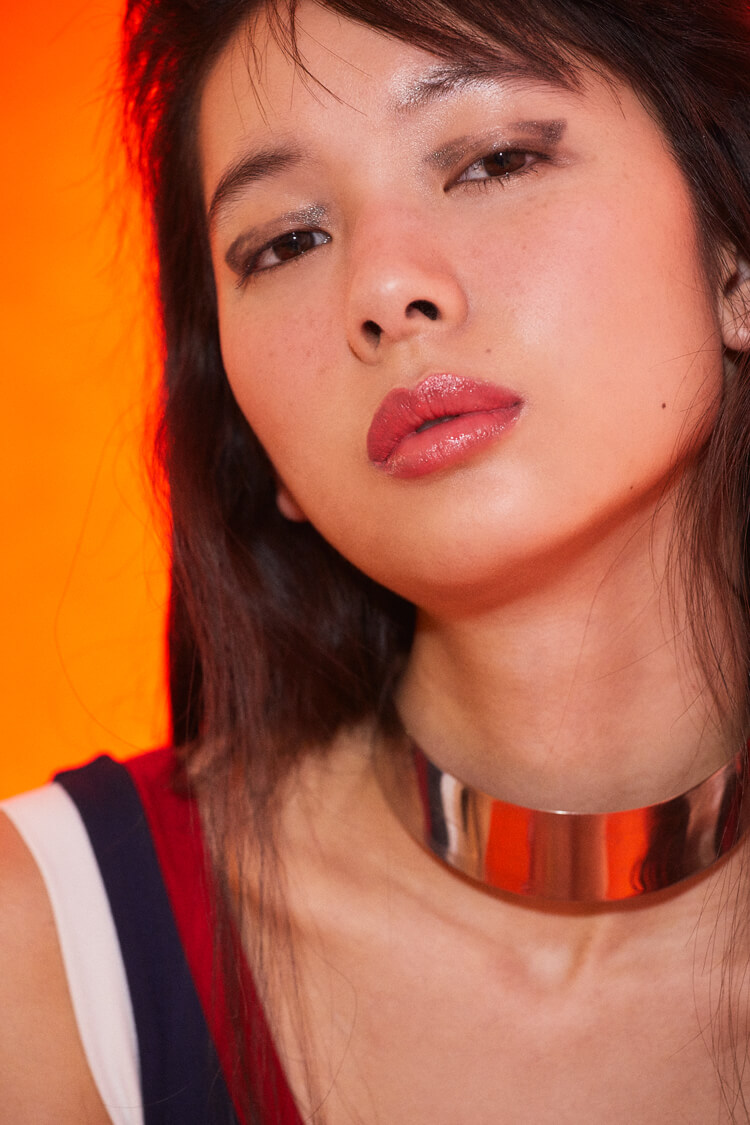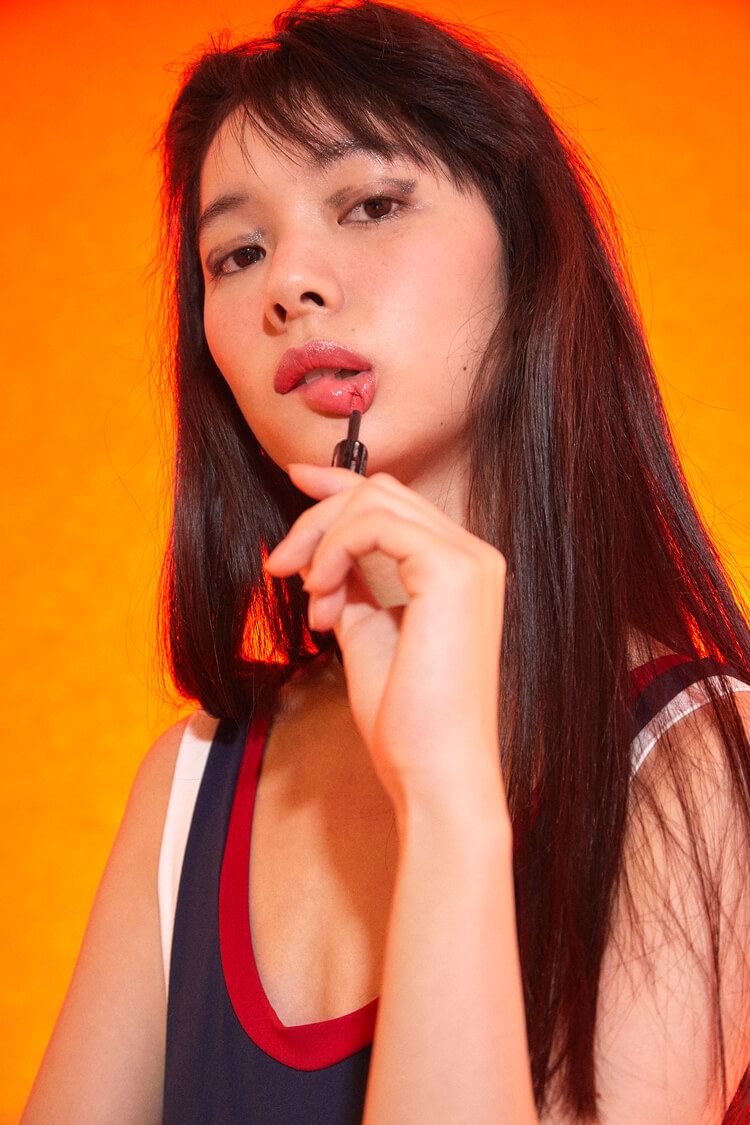 〈MAKE UP FOR EVER〉Aqua Matic D-12 ¥3,300+TAX,〈MAKE UP FOR EVER〉Aqua Rouge #15 ¥3,800+TAX (MAKE UP FOR EVER +81-3-3263-8288)
〈UNIF〉Body Suit ¥20,000+TAX (Ribbon Showroom +81-3-6450-5371), 〈flake〉Choker¥36,000+TAX (flake+81-3-5833-0013)
02 ♯PALE COLOR

Faint yet energetic coloring.

Rather than vivid makeups that suit colorful sportswear, spring-like pastel-colored eyeliners obtain more freshness and specialty. Especially, the makeup between eyelids and eyebrows is well-lasting, so that's where you wanna show off the key color.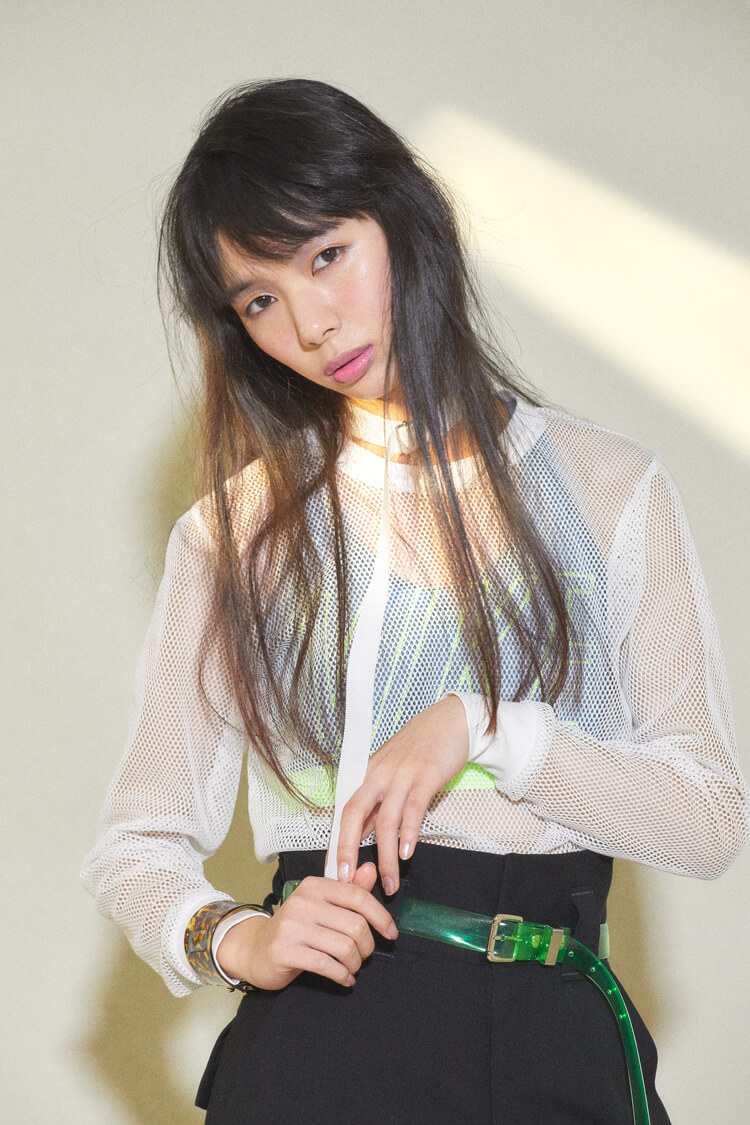 【Base Make】

The same as the first style.

【Make-up Point】

1. Firstly, smooth out the creamy waterproof eyeshadow〈MAKE UP FOR EVER Aqua Cream #5〉on your eyelids with your fingers. Put 〈THREE Shimmering Color Veil Statement〉 the loose glitter eyeshadow which obtains delicate-colored powder veils, on your flat brush; apply #06, purple, between your eyelids and eyebrows, and slightly draw #05, mauve, through margins of your lower eyelid. A little tip and a trick is that you use the waterproof liquid converter, 〈MAKE UP FOR EVER Aqua Seal〉. Moisten the brush, put the powder evenly and apply it to your eyelids, and let it dry for materializing the waterproof effect.

2. Additionally, if you crave long-lasting glossy lips, you must try the two colors of 〈MAKE UP FOR EVER Aqua Rouge〉, the waterproof liquid lip colors. Apply #3, Light Rosewood, to your lips thoroughly and then tint #21, Cool Candy Pink, to the inner half of lips for the lovely gradation!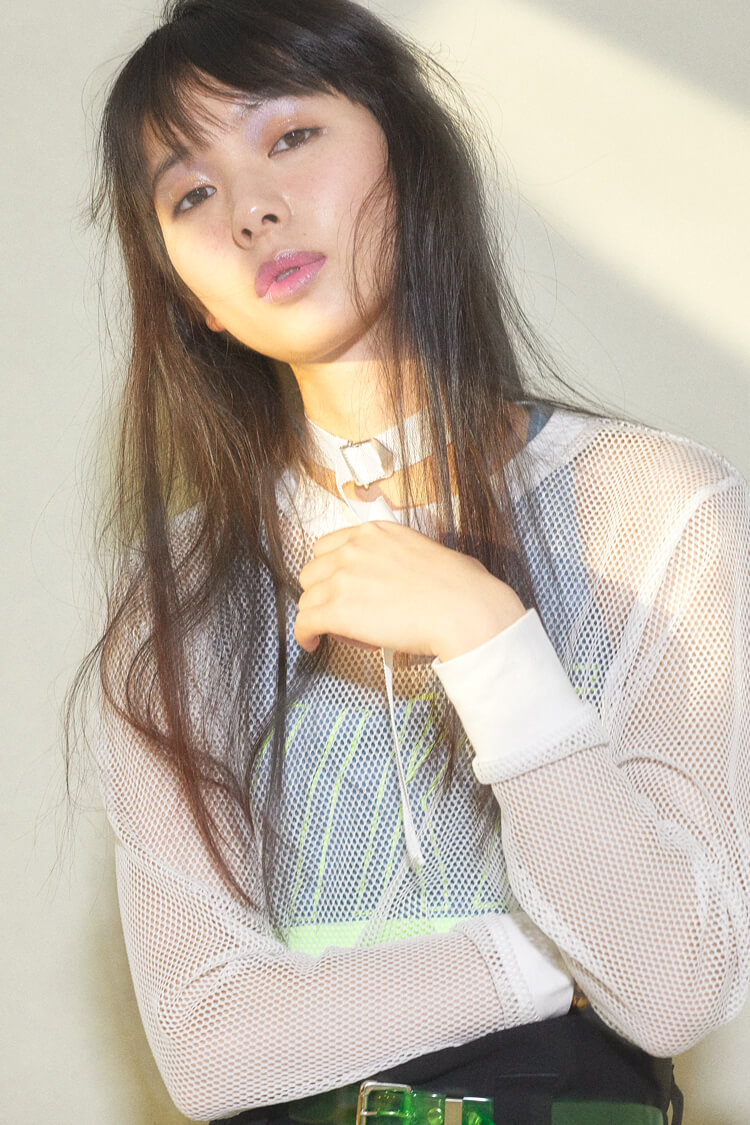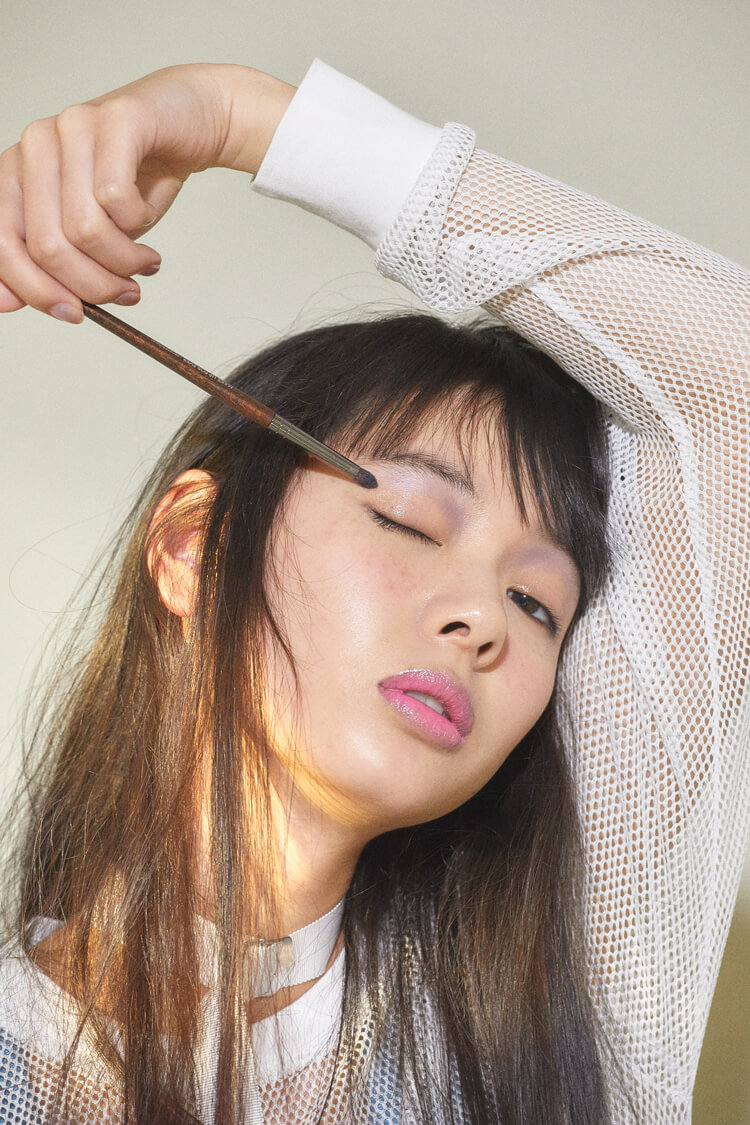 〈THREE〉Shimmering Color Veil Statement 05, 06 ¥3,500+TAX Each (THREE 0120-898-003), 〈MAKE UP FOR EVER〉Aqua Cream #5 ¥3,200+TAX, 〈MAKE UP FOR EVER〉 Aqua Seal ¥3,800+TAX, 〈MAKE UP FOR EVER〉Aqua Rouge #3, #21 ¥3,800+TAX Each (MAKE UP FOR EVER +81-3-3263-8288)
〈NIKE〉Sports Bra ¥4,500+TAX (NIKE Customer Service 0120-6453-77), 〈CHERIE〉Mesh Tops with Ribbon Belt ¥12,000+TAX (PANACHE +81-3-3498-0580), 〈MIKIO SAKABE〉Pants ¥48,000+TAX (MIKIOSAKABE +81-3-6304-0838),〈flake〉Bangle ¥22,000+TAX (flake +81-3-5833-0013), 〈DISCOVERED〉Belt ¥4,000+TAX (DISCOVERED Co.,Ltd. +81-3-3463-3082)
03 ♯ROUGH PONYTAIL

Utilize your straggly hair for a rough ponytail.

Universally, what distracts us when playing sports is our hairstyles. Thus, we will suggest a simple ponytail which utilizes your straggly hair, thin hairs around nape of the neck, for a rough yet a charming hairdo. Let's relish a bit messy but fascinating ponytail!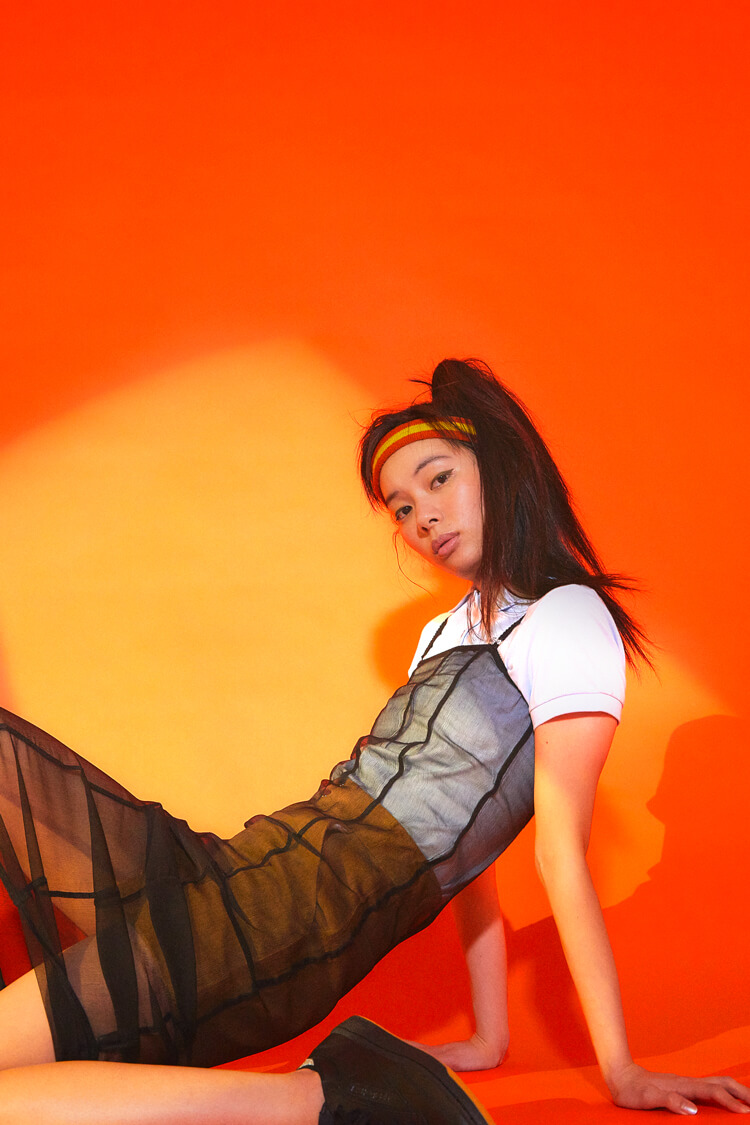 【Styling Hair】

1. Using a brush, put your hair in a bun on the top left of your head just like the position in the picture. Do not set a pin for the straggly hair: just let it be. Likewise, do not use a styling wax as well.

2. Be attentive to the entire balance and set a hairband where you can block bangs nicely.

【Base Make】

The same as the first style.

【Make-up Point】

1. Draw a thick eyeliner with 〈DAZZSHOP Multiproof Lasting Liquid Eyeliner Playful Collection The Hunter〉the eyeliner pencil which enables drawing a dense line. This stylish khaki color perfectly displays a pop-feeling to it. Put the warm beige waterproof cream eye color〈MAKE UP FOR EVER Aqua Cream #13〉on your fingers and gently apply it to your lower eyelids to preserve the khaki color. If a color of the point makeup is weak, add red cream cheek for a healthier and sexier look.

2. Apply 〈ADDICTION Tint Lip Protector + More Babyish〉the lip protector with SPF 20 UV ray reduction, to your entire lip. The pastel pink remarkably matches with the khaki eyeliners. Moreover, the natural lip coloring is well-suited for sporting as well.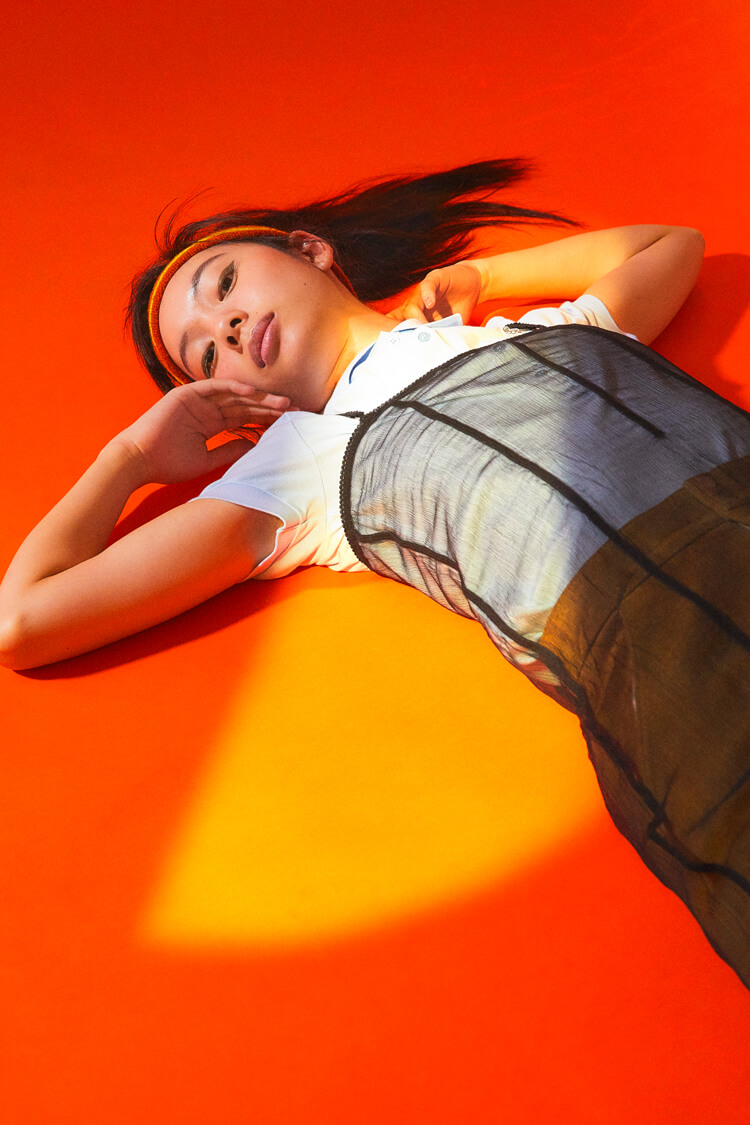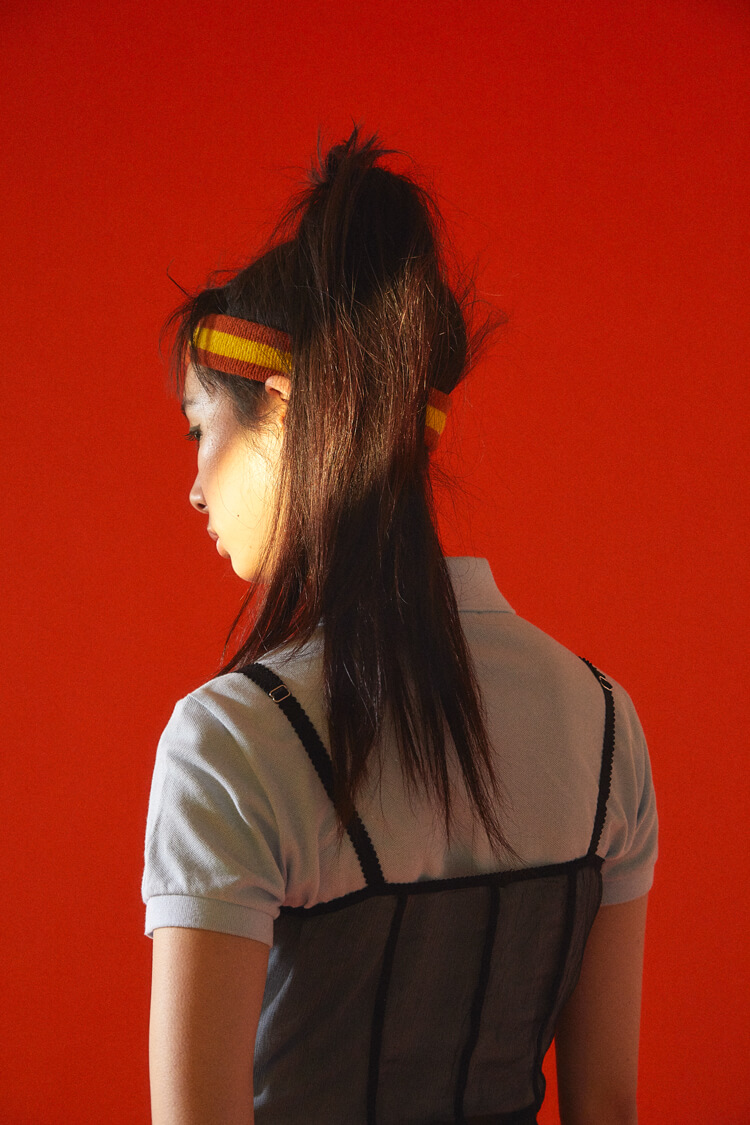 〈DAZZSHOP〉Multiproof Lasting Liquid Eyeliner Playful Collection The Hunter ¥2,500+TAX (DAZZSHOP 0120-952-438), 〈MAKE UP FOR EVER〉Aqua Cream #13¥3,200+TAX (MAKE UP FOR EVER +81-3-3263-8288), 〈ADDICTION〉Tint Lip Protector + More SPF20 Babyish ¥2,500+TAX (ADDICTION BEAUTY 0120-586-683)
〈LACOSTE〉Polo shirts ¥11,000+TAX (LACOSTE Customer Center 0120-37-0202),〈UNIF〉See-through Dress ¥34,500+TAX (Ribbon Showroom +81-3-6450-5371), 〈holiday〉Suede Shorts ¥32,800+TAX (HOLIDAY +81-3-6805-1273),〈Reebok Classic〉Club C 85 Diamond ¥12,000+TAX (Reebok Adidas Group Customer Service 0570-033-033)