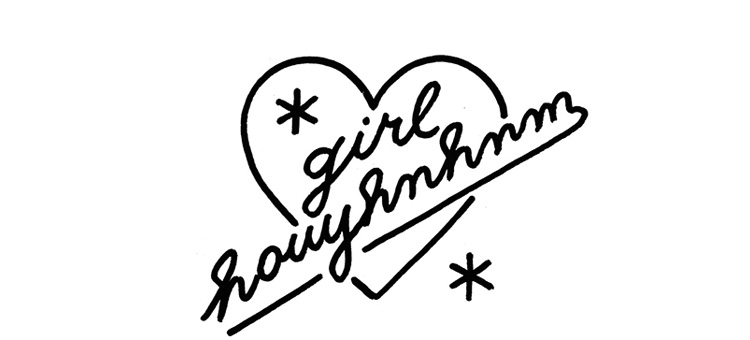 Girls Just Want To Have Fun!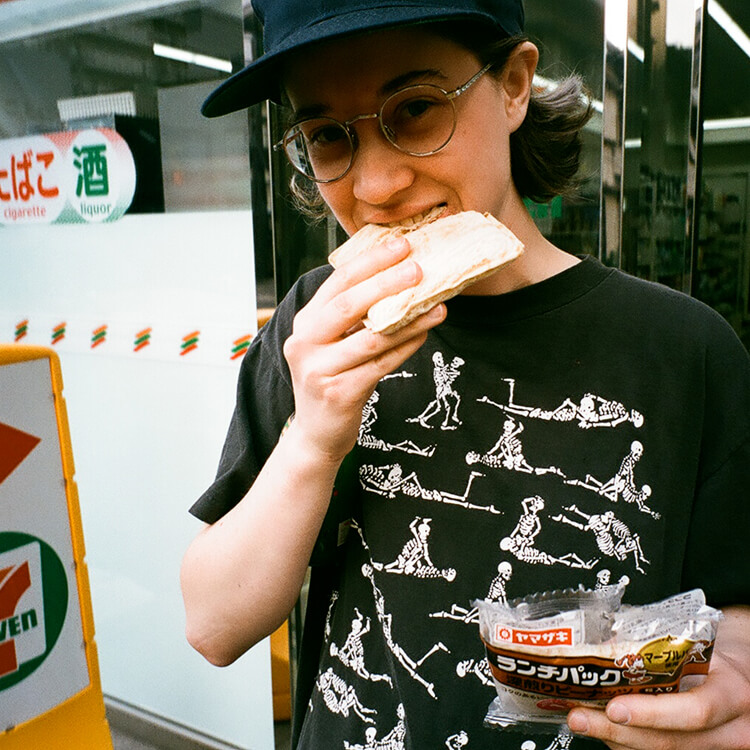 A YOUNG PHOTOGRAPHER'S
PURE, DESIRE.
A Young Photographer in New York,
Grace Ahlbom Expresses Pureness and Desire
Photo_Miri Matsufuji
In the middle of March,
an art exhibition named DISTRICT 24 appeared in Tsukishima.
The exhibition got both domestic and international creators in their 20s,
and a girl who came all the way from New York was Grace Ahlbom.
We unveil this girl focusing on boys and freely taking shots.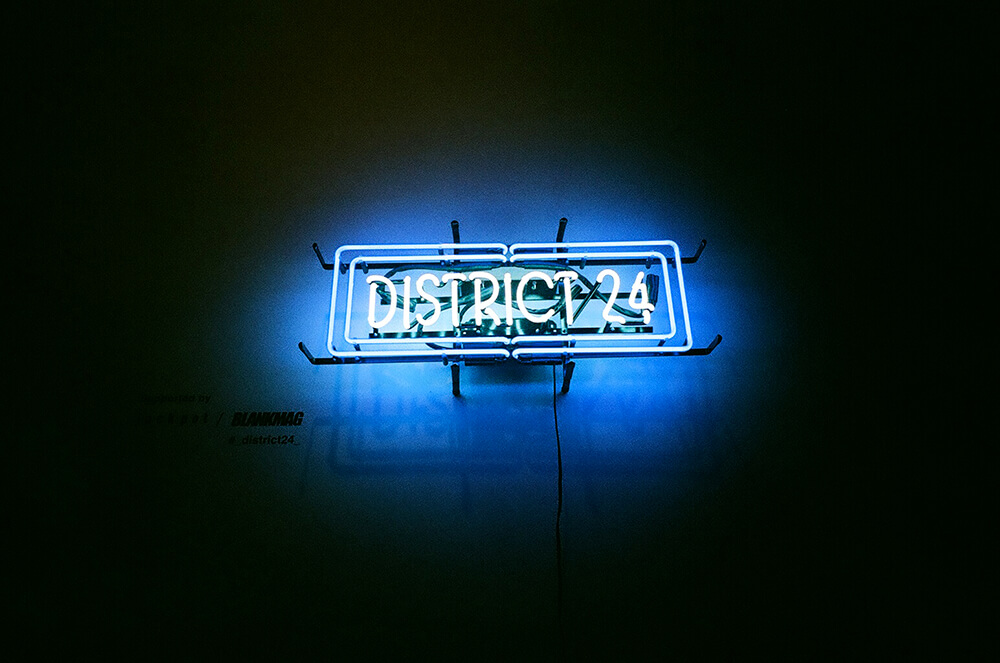 When taking photos of boys, I get the feeling that I am like one of them. 
Grace, it's your first time visiting Japan. How do you like Tokyo?

Grace: Tokyo is such a clean city! I feel like many people are mechanical here. For example, everyone follows arrows of direction shown on stairs at the station to go up or down, right? When the signal is red, no one walks across the street even if there is no car at all. These surprised me a lot. haha

For sure, that could be surprising to you. If you lived in Japan, where would you choose to live?

Grace: I like Harajuku, but it's a little too busy there.. Maybe Tsukiji.

Tsukiji! How unique! haha Okay, tell us about the reason why you started photography.

Grace: The first time I got interested in cameras was when I was a junior high school student. At the time, I didn't have iPhone, so I just bought an instant camera to easily take photos. I used to take pictures of people playing BMX or skateboarding over the lights I created with my friends, and to get the film developed and printed at the neighbor pharmacy store.

You started photography with an instant camera. There are many ways of self-expression through art. Why did you choose photography over other kinds of art? 

Grace: The reason is because I was bad at drawing and photos were much easier. Even if I spend two months to draw a view I saw, it'd be nothing compared to the real visual. haha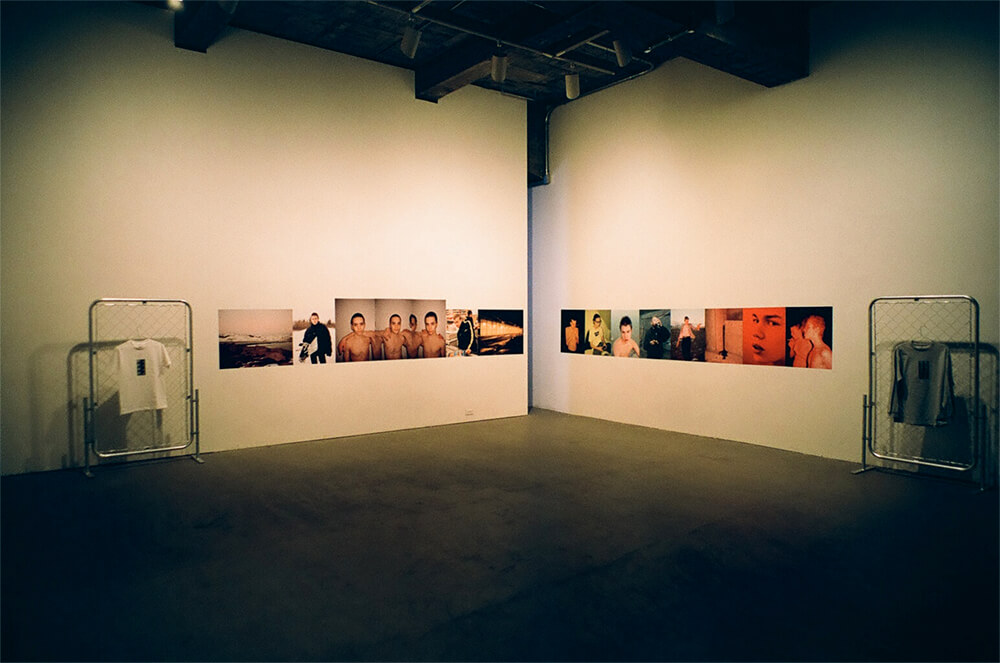 I heard you worked with a media creator/model, Julian Klincewicz and took pictures for "DISTRICT 24" together. How did you get to know each other?

Grace: Julian sent me DM on Instagram first, asking me "Why don't we work together?". After that, when I went to Paris, he was also there by chance. It was the first time to see him. Recently, he moved to New York from San Diego, and we got along with each other even more. Then, we traveled to Iceland for the shooting.

Why did your shooting focus on only teenagers in Iceland?

Grace: There's no specific reason why we chose Iceland, but we are interested in boys from foreign countries other than the United States. In US, people unconsciously put the importance on the concept to be masculine. There isn't actually such thing as what people expect boys to be in the rest of the world, and I like that. For example, boys in Paris wear women's scarf to be fashionable. I like how boys in Japan are natural.

The subjects of your pictures are always boys and I don't think I've ever seen girls.

Grace: If the objects were girls, it would be very sexual taste because I am interested in women. I don't want to put too much emphasis on visual elements. Also, I know "I can't be a boy", so I feel like I become one of the boys when hanging out and shooting them.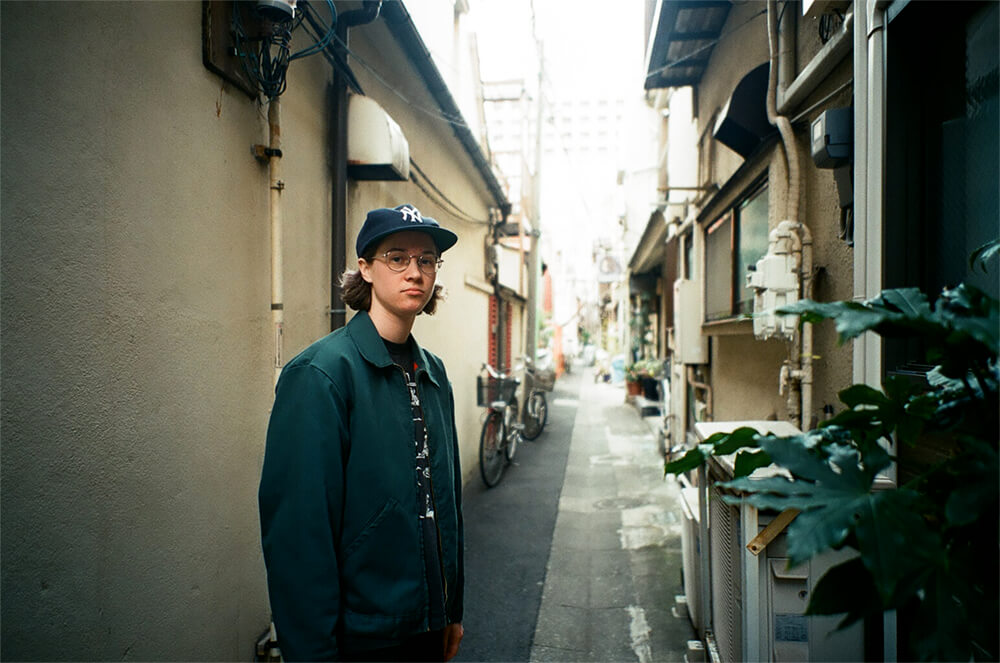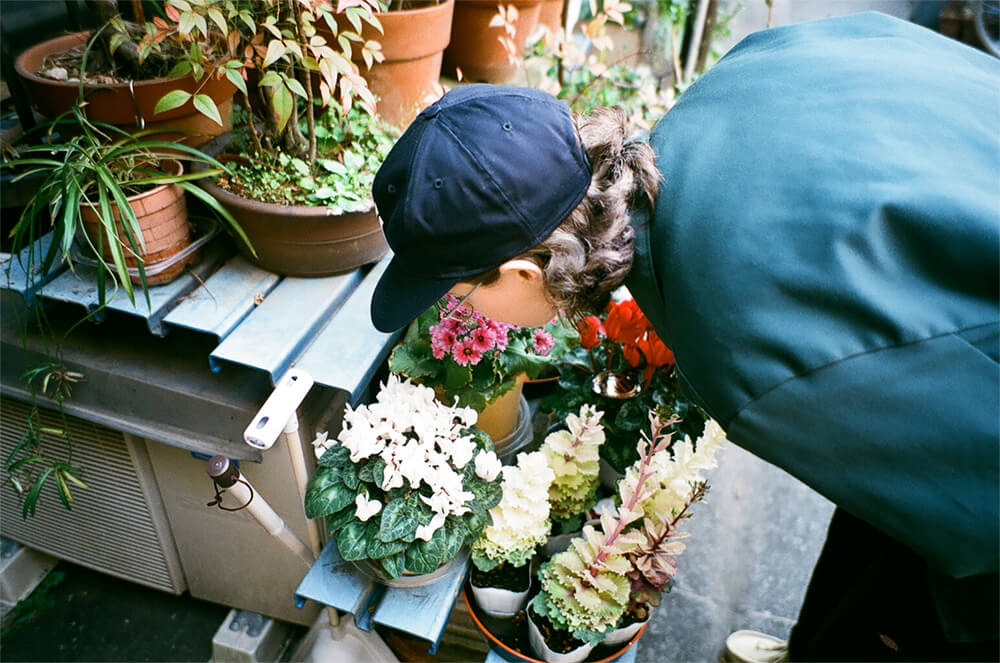 Ryan McGinley taught me how to interact with people. 
A year ago, in an interview for Oyster Magazine, you were saying you were working on a sculpture while taking photographs. Was it true?

Grace: That was a sculpture as an object in order to exhibit pictures. I didn't just want to enlarge my pictures, put them in frames and hang them on the wall. That's why I made it to upgrade the way to show my works. I am probably the best at sculptures. haha

Is there any source of inspiration for your works in New York where you live?

Grace: People who I always hang out with inspire me rather than the environment where I live. When I'm with them, we go to thrift shops or talk for hours while drinking. In NY, there are always art exhibitions going on somewhere, so we go to check them out too. In spring and summer, I like to chill in my friend's holiday house or sneak into a hotel pool. haha

When we look at the world, we see many artists at your age working for big brands. There are more young people who connect their talent with business well. What do you think about that?

Grace: It's a good thing that younger people get big opportunities in business. On the other hand, though, they are under companies' control, getting lowball salary offers. I was working for a photographer Ryan McGinley as his assistant, and I learned so many things. It's important to work under someone. What he taught me was not only about photography,  but also knowhow to live in today's society. 

What did you specifically learn from your master, Ryan McGinley? 

Grace: What Ryan taught me was how to interact with people and how to establish good relationships. Communication is as important as working is. If I want to create an exact piece like I imagine, it is necessary to build a trust with models and I am also required to have good  conversation skills. Also, it's important to show my works to as many people as possible and to inform them how fascinating each work is. Ryan is a great photographer not only from artistic aspects but also from business perspectives.

What were offers from companies or brands you found the most interesting?

Grace: They would be ones from NIKE and Adidas because I had fun when I was shooting at their in-house studio. I didn't have to care about anyone and could shoot at my own pace. 

When you are covered by the media, it's always consistent in people emphasizing "youth". Is there anything you are planning to survive in this industry?

Grace: I think I'll be hanging out with same friends even when I'll be 60 years old, so I don't really worry about it.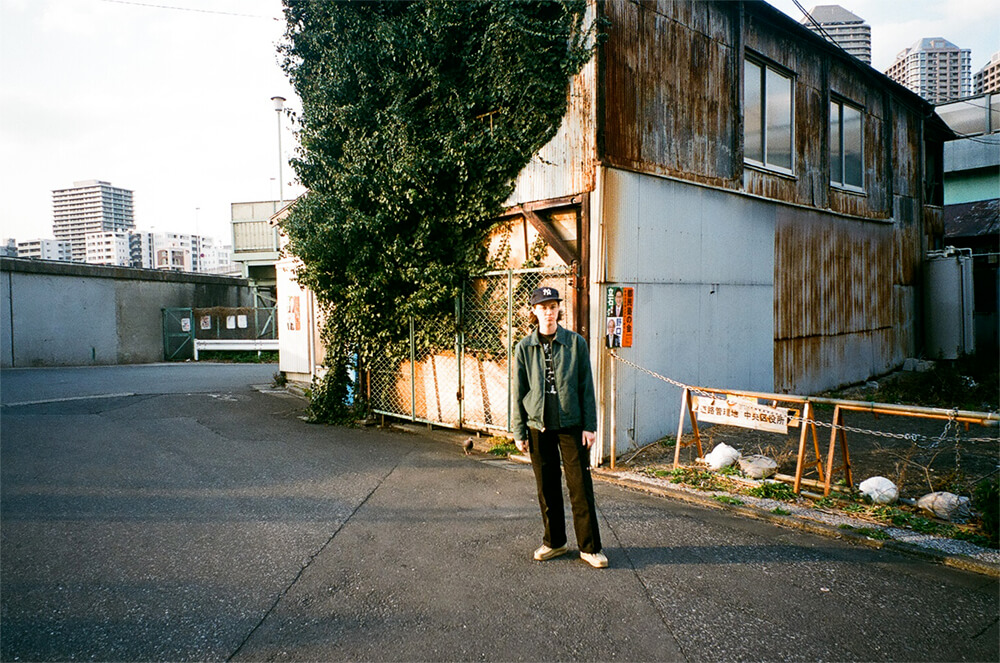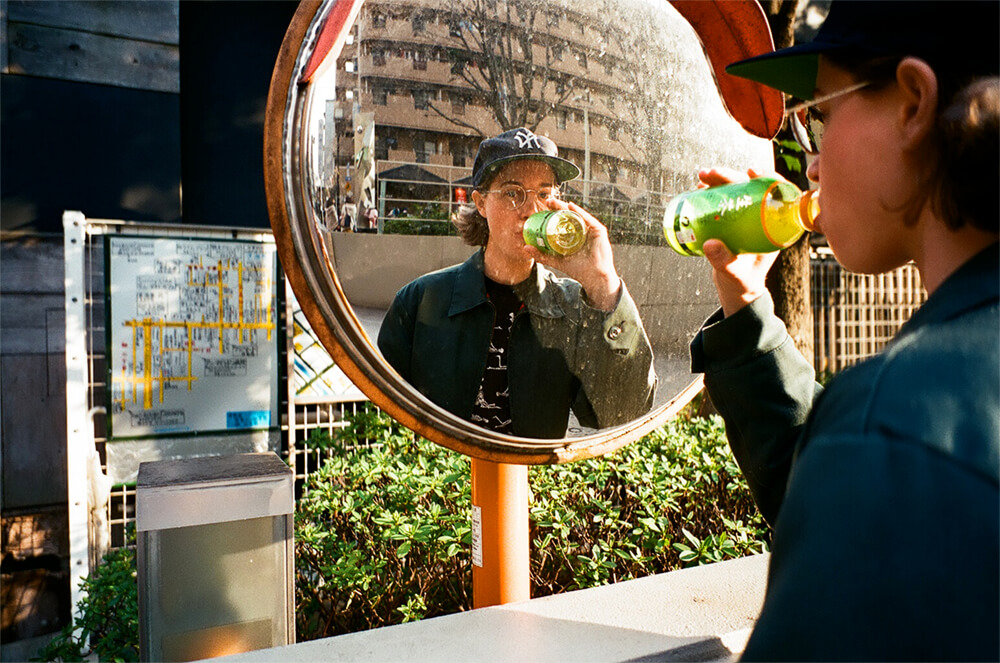 Do you contact people when you find someone good for your photo shoots?

Grace: Right. When I find good models, I show them my works or ask them for my shooting on the street. In my case, I try not to bring my camera when I hang out with my friends since I become very fussy when taking photos. haha

The name "Grace Ahlbom" is getting recognized more and more. Is it any case that you have difficulties in taking your ideal photographs because you worry about how others perceive you or you unconsciously make your works businesslike?

Grace: To be honest, I recently feel very tired of businesslike shootings so that I don't really take offers from others anymore. At first, I was happy that my name was getting known so I was shooting for brands' looks. They have rights to decide everything including models and places, then I realized what I was taking was not my photographs after all. Now, I'm taking what I like cause I just can work at a pizza shop or something  if I really need money. haha

At last, tell us who you want to take pictures of right now.

Grace: I found this cool boy on Instagram. He lives near lake, his hair is spiked like a punk rocker and he wears an eyepatch. haha I want to take pictures of him next time, so we messaging each other right now.