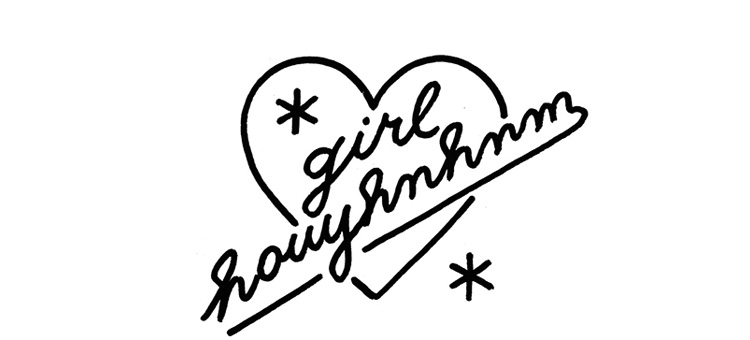 Girls Just Want To Have Fun!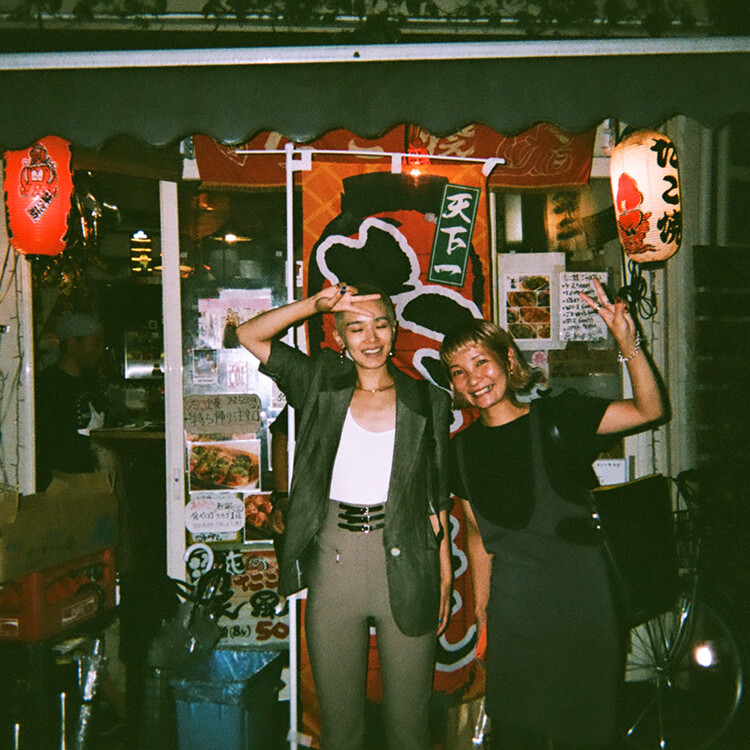 Girls' talks never stop.
2017 AW Trend Report by a Model and a Stylist.
As new collections start to appear at stores,
you guys must be keeping your eyes on Instagram or magazines to be updated.
There always are countless things we wanna cop,
but what brands or items specifically do those trendy fashionistas pay special attentions on?
So today, we invited Kumiko Sannomaru, a stlylist,
and Chiaki Hatakeyama, a model, to a bar nearby our office to have a little chat about fashion.
Let's check out what trends, brands, and products particularly they are currently intrigued by.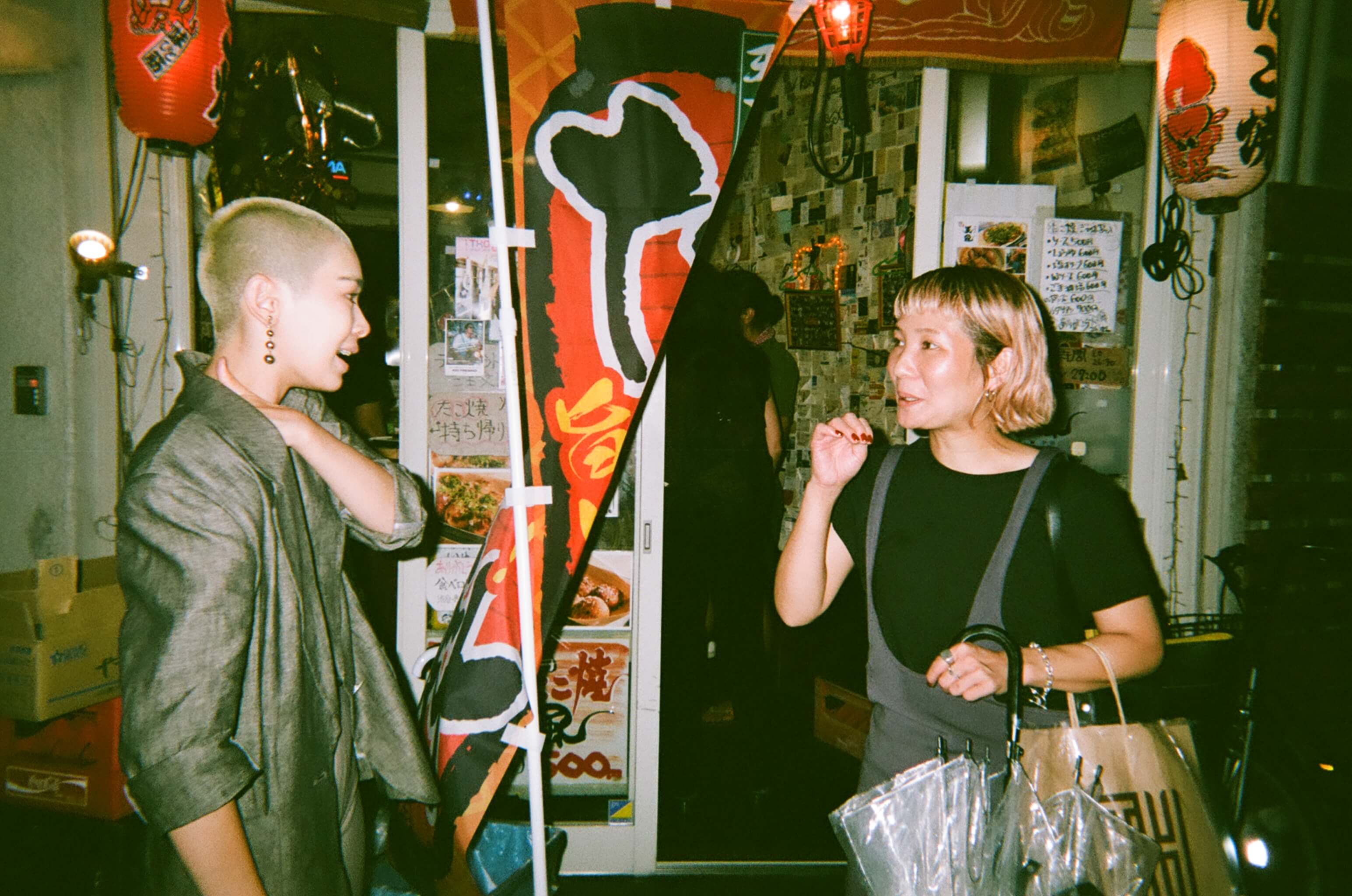 KUMIKO SANNOMARU
Kumiko is broadly working in brands' catalogs and female magazines such as PERK, FRaU, and Numero TOKYO. She excels at styling of the blended outfit of street and designers' clothing that she acquires lots of fans who follow her philosophy and styles today.
CHIAKI HATAKEYAMA
Chiaki is modeling at various renowned brands' looks and shows. She was the only Japanese who appeared in the video "Miss Dior Eau de Parfum" which was published recently.
Is this your first time meeting each other?

SANNOMARU

Yes, but I've heard of her several times before and one of my friends said she's really nice and friendly.

HATAKEYAMA

I think people usually have a bad first impression of me, haha.

SANNOMARU

Not at all! Probably, everyone looks at your Instagram and think that way. By the way, can I call you "Chiaki"?

HATAKEYAMA

Sure, please! At first, I actually couldn't read your last name…

SANNOMARU

Don't worry. It's pretty complicated characters, so no one can read it, haha.

HATAKEYAMA

But, I like your name which is somewhat powerful and cool!

SANNOMARU

Thanks, haha. How long have been modeling, Chiaki?

HATAKEYAMA

From the January of this year.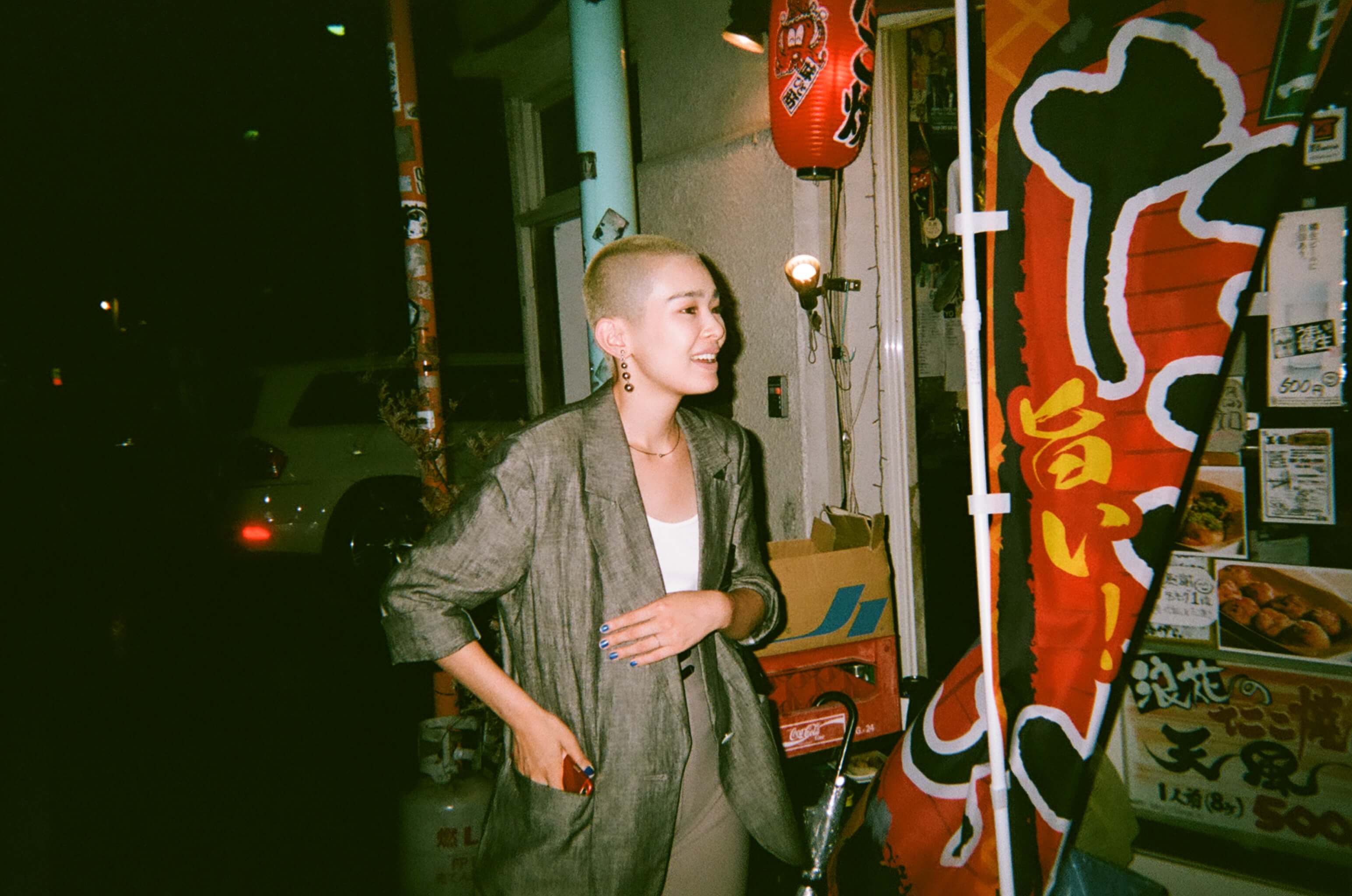 SANNOMARU

Cool. And, you had been working in a vintage store before, right?

HATAKEYAMA

Yes! I had been working as a buyer of vintage items for a long time, and I was still doing it even after I quit the job. However, I was so quick to lose my money and space of my house, so I quit that already haha. At such time, one of my friend asked me if I was interested in selling my items at a small space in a vintage shop, so I sold my overwhelming collections there as a tiny pop-up store.

SANNOMARU

I see. That's pretty nice that you could sell what you bought for yourself in the store.

Chiaki, I think you know a lot of good stores, don't you? Which store are you interested in recently?

HATAKEYAMA

"Hooked Vintage". It's the store where ex-stuffs from Jantiques opened, and I really like the philosophy of the owners. Their customer service is exceptional, and unquestionably the items are so awesome! Every time when I visit the shop, there is always something I wanna buy.

SANNOMARU

Nice. I haven't been there yet. I gotta go soon.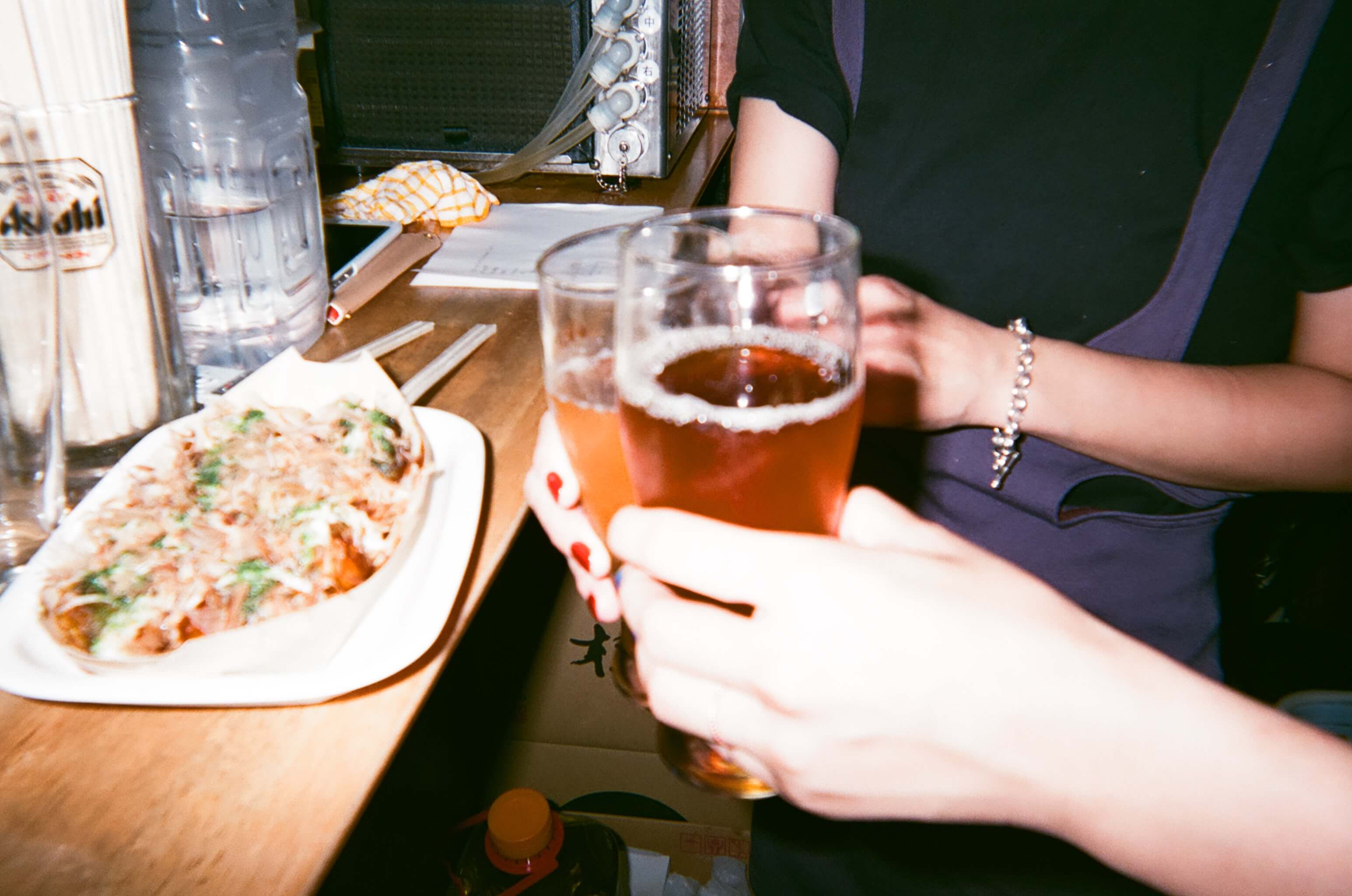 Well. We gradually know about each other now, so now please talk about trends of this season.

SANNOMARU

In this season, I saw a lot of people in glen check and checkered jacket-pants style.

HATAKEYAMA

True. I saw them a lot too.

SANNOMARU

For a designer's brand, Balenciaga produced oversized jackets for the collection several seasons ago, and I feel the style finally dropped to the public usage. In addition, I saw many of the similar jackets in select shops that Chiaki is wearing now. Is that vintage?

HATAKEYAMA

Yes, it is.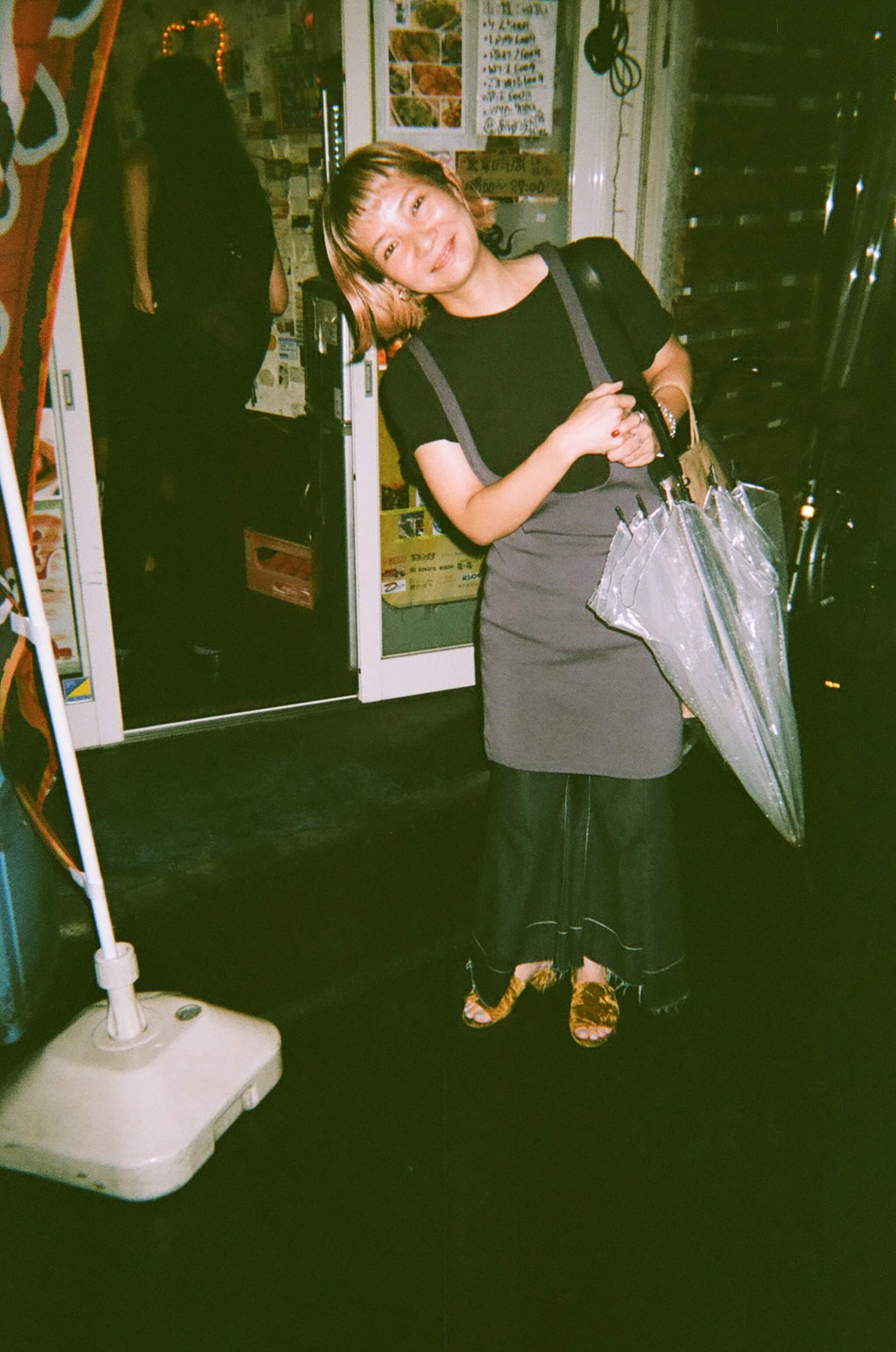 SANNOMARU

It looks really nice in which the material is pretty thin. Great work.

HATAKEYAMA

I always wear vintage clothing and nothing else. I purchase what I only need and for this jacket, I thought it's good for summer since it doesn't comprise the lining material. It was pretty cold today, so I wear it.

SANNOMARU

I saw your pants on your Instagram too. You commented "I found it!", and I exactly thought so too. Your jacket and pants are similar in the pattern, so they really match well.

HATAKEYAMA

I'm recently into this kind of jacket & pants style. In this morning, I also had a chat with my husband that we wouldn't look nice without jackets. Thus, I have many types and silhouettes of jackets, and I usually choose a jacket by which pants I'd wear.

SANNOMARU

Are there shoulder pads in your jacket too?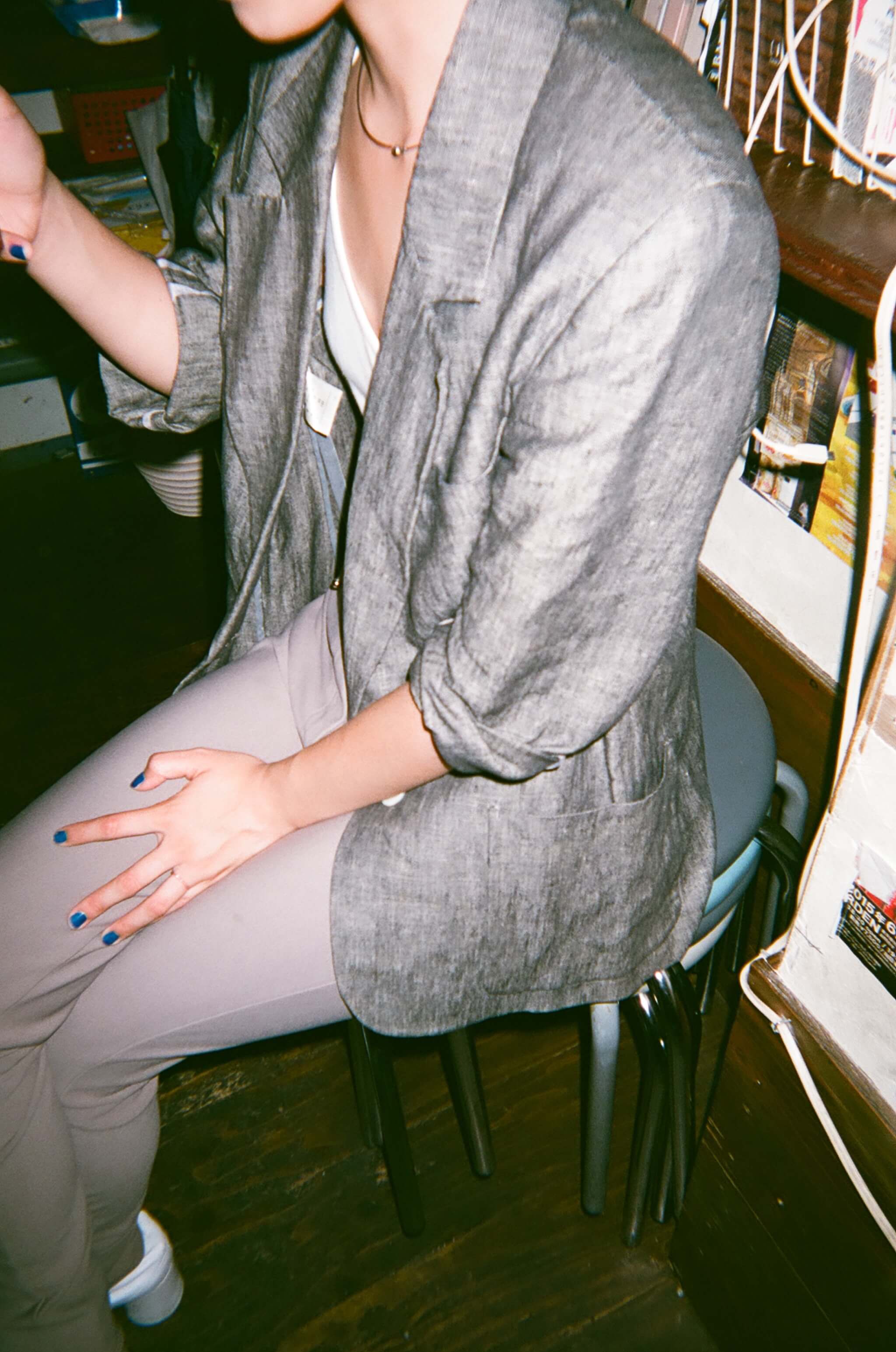 HATAKEYAMA

Yes, there are.

I perceive that there are unique designs and accents on shoulders in this season. What do you two think?

HATAKEYAMA

Nowadays, I spotted a lot of power shoulders in the city.

SANNOMARU

When there are accents on shoulders, the entire figure looks vast in its width.

HATAKEYAMA

Yeah, I saw Fumika Uchida and Perverze introduced t-shirts with shoulder pads. Moreover, there were t-shirts which can adjust the size of waist as well, so I feel there were a lot of unique ideas presented in this season.

SANNOMARU

Additionally, I saw those trends in younger girls' brands too. A waist-mark was also popular that people cover it around their jacket.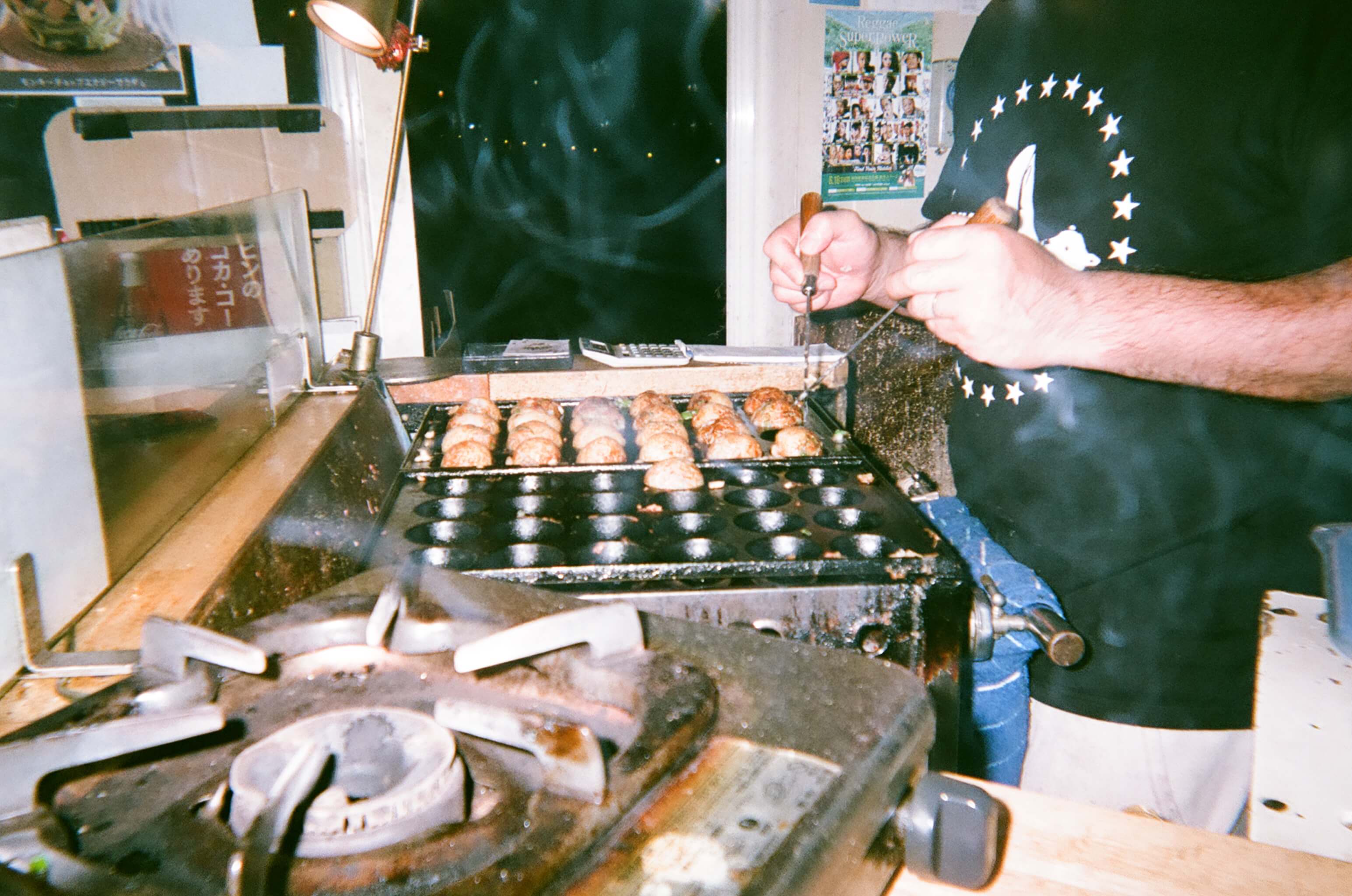 HATAKEYAMA

Wasn't a power-belt also prevalent in the city?

SANNOMARU

Well, like the corset-belts, right? For both accessories and clothing, a layered-style is also booming I guess. In addition, pants layering over pants style that Celine presented in this season got me. It was so pretty.

HATAKEYAMA

Oh, I love it too!!

SANNOMARU

I don't personally wear like that, but I wanna set up like that when styling models.

HATAKEYAMA

Me neither. I wanna try that style, but it's pretty offbeat to wear like that style in the city.

SANNOMARU

Matching the same thicknesses of pants will make the look nice I believe.

HATAKEYAMA

I see. I guess wearing pajama-like pants inner side make the look even nicer.

SANNOMARU

Recently at work, I matched skinny patterned-pants inside of thick cropped bottoms, and the patterns of the inner pants were seen on waist and below hems in which the look was so good.

HATAKEYAMA

It must be. Through this season, I viewed a lot of those advanced outfits.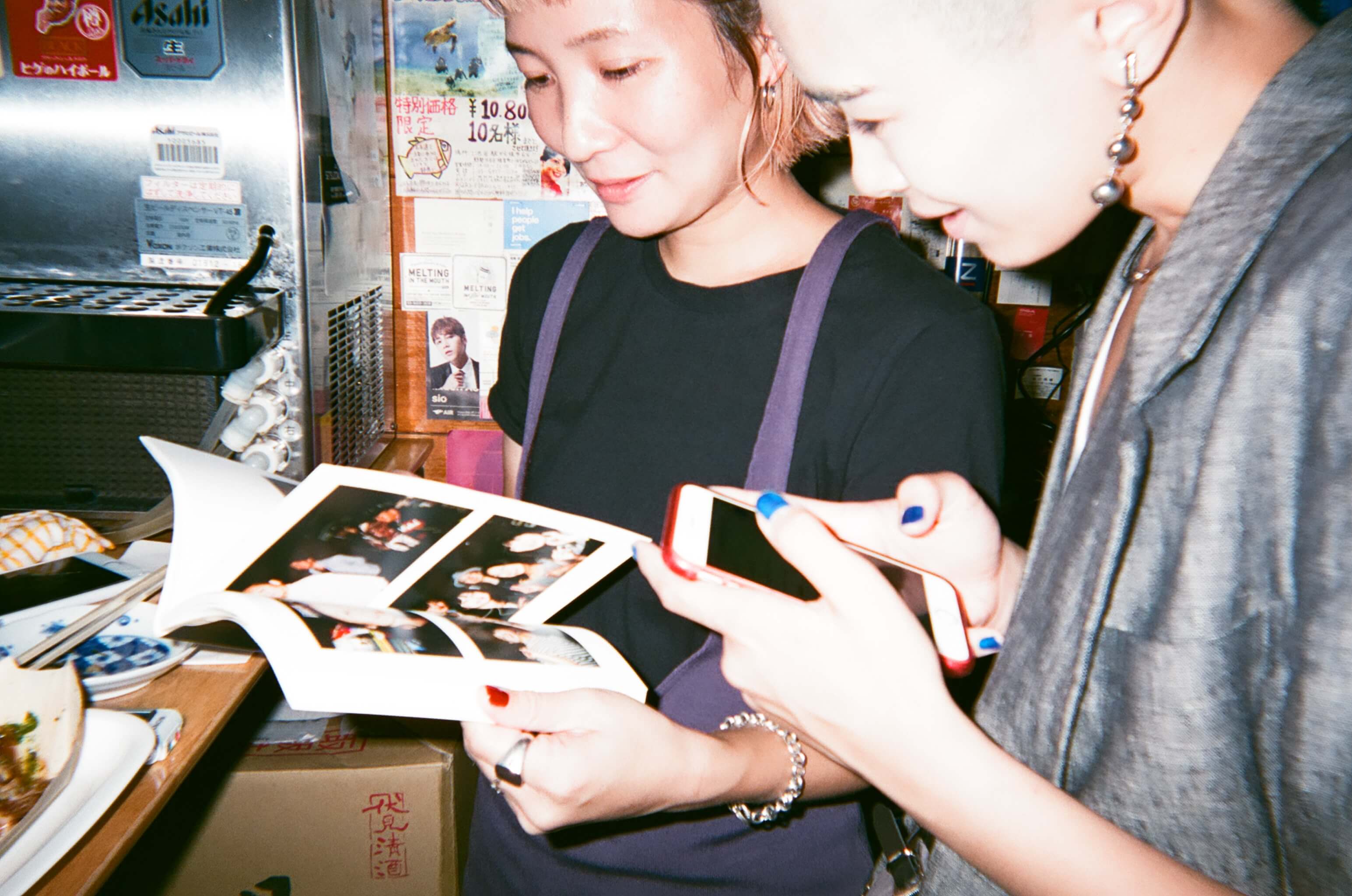 SANNOMARU

Additionally, colorful items were also prevalent. For example, the yellow cowboy boots from John Lawrence Sullivan. I think incorporating colorful items as accessories and accents is pretty easy to do, so basically the layering and the coloring were the mainstreams of this season.

In terms of "revel in fashion", the number of girls with bald heads like Chiaki was also increasing.

HATAKEYAMA

People say so, but actually I've never seen the other bald girls in the city except for myself, haha.

SANNOMARU

Me neither. I've heard that too, but I always wonder where "they" are.

HATAKEYAMA

Yeah, but I heard there really are a lot of them.

SANNOMARU

Oh well, I recently saw a girl with only bangs and entire shaved head on back which was like the girl in Skins.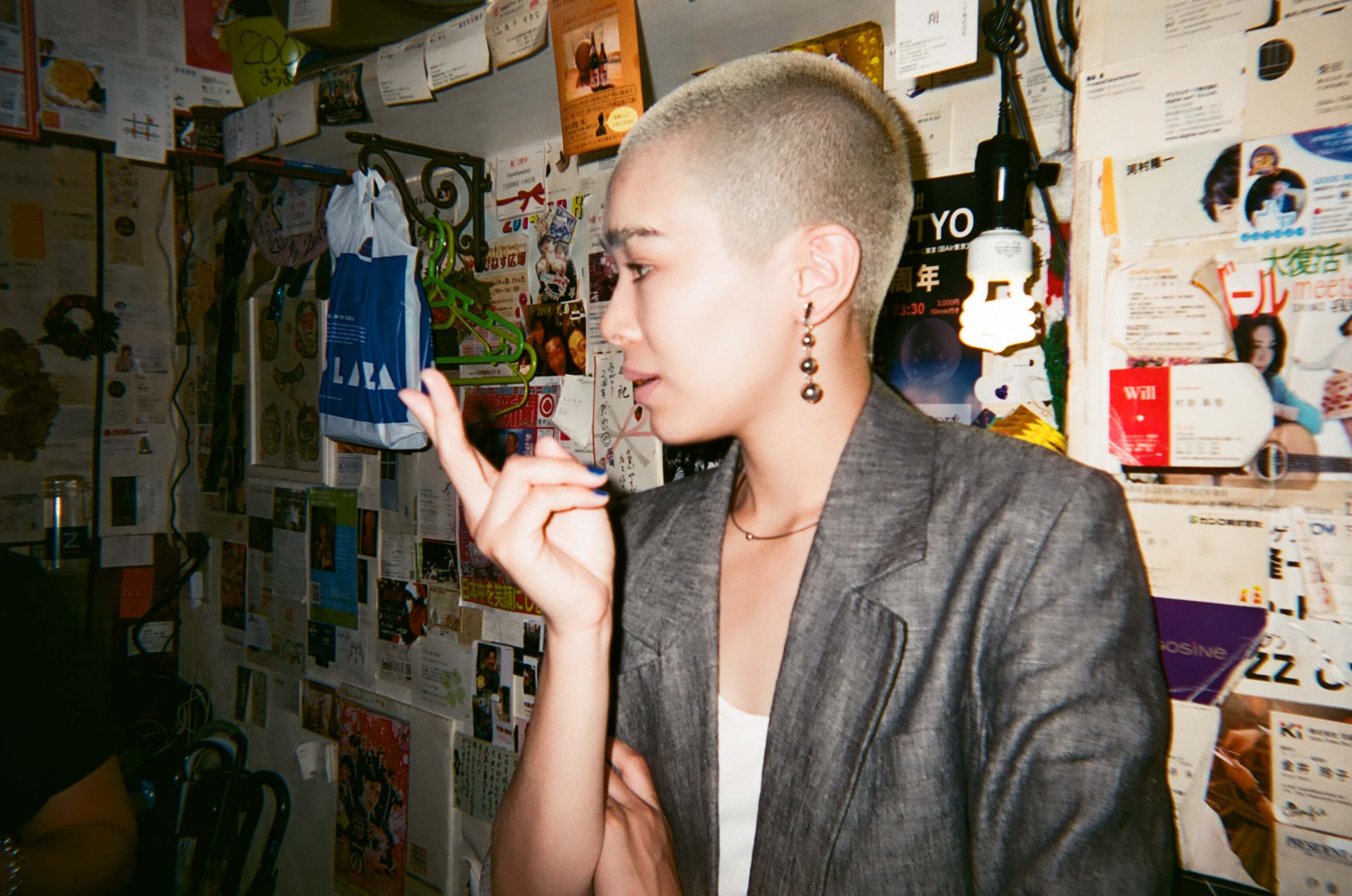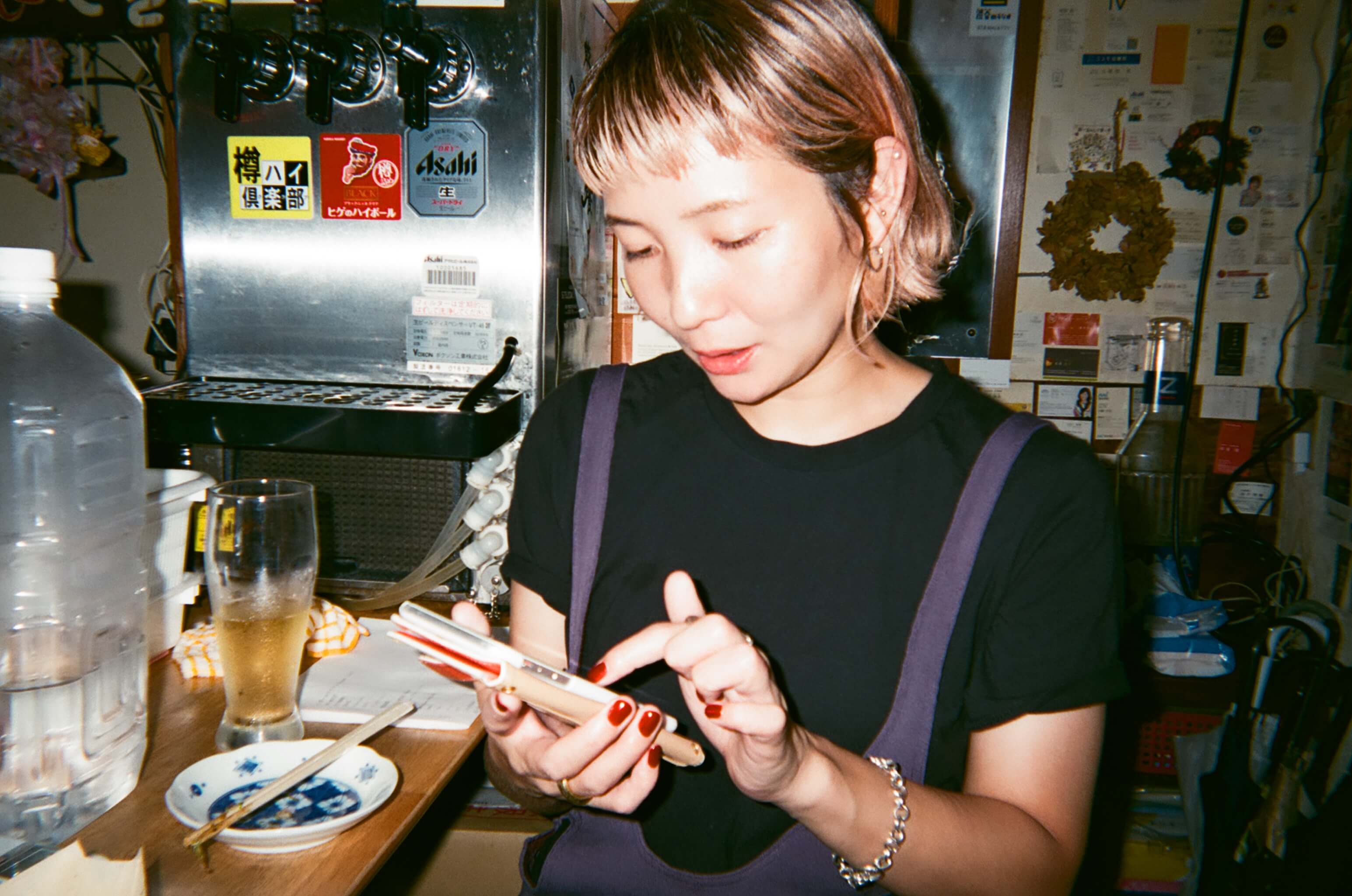 HATAKEYAMA

There really are unique hairstyles recently. For instance, mullet hair, a stereotype of the punk style, is popular too in which WARSAW, the salon my husband works at, also strongly recommends to customers.

SANNOMARU

Certainly, distinctive hairstyles such as pink or high bleach colors are trendy as well. Chiaki, did you change your outfit as you shortened your hair?

HATAKEYAMA

I definitely did! Before the bald, I had a very-short hair like Kaela Kimura. Yet, I prefer my current hairstyle which is easier to balance with my clothing. Furthermore, my relatively offbeat clothing rather matches with the bald hair. Thus, I'm currently so aggressive to try a lot of uncommon items to see how further I can go for, haha.

SANNOMARU

True. I think there are a lot of things we can learn through trying different clothing.

Is there any brand that you two are interested in today?

SANNOMARU

Kanizsa, the brand which Chiaki was previously modeling for its look, is remarkable. However, I don't see it much in the city.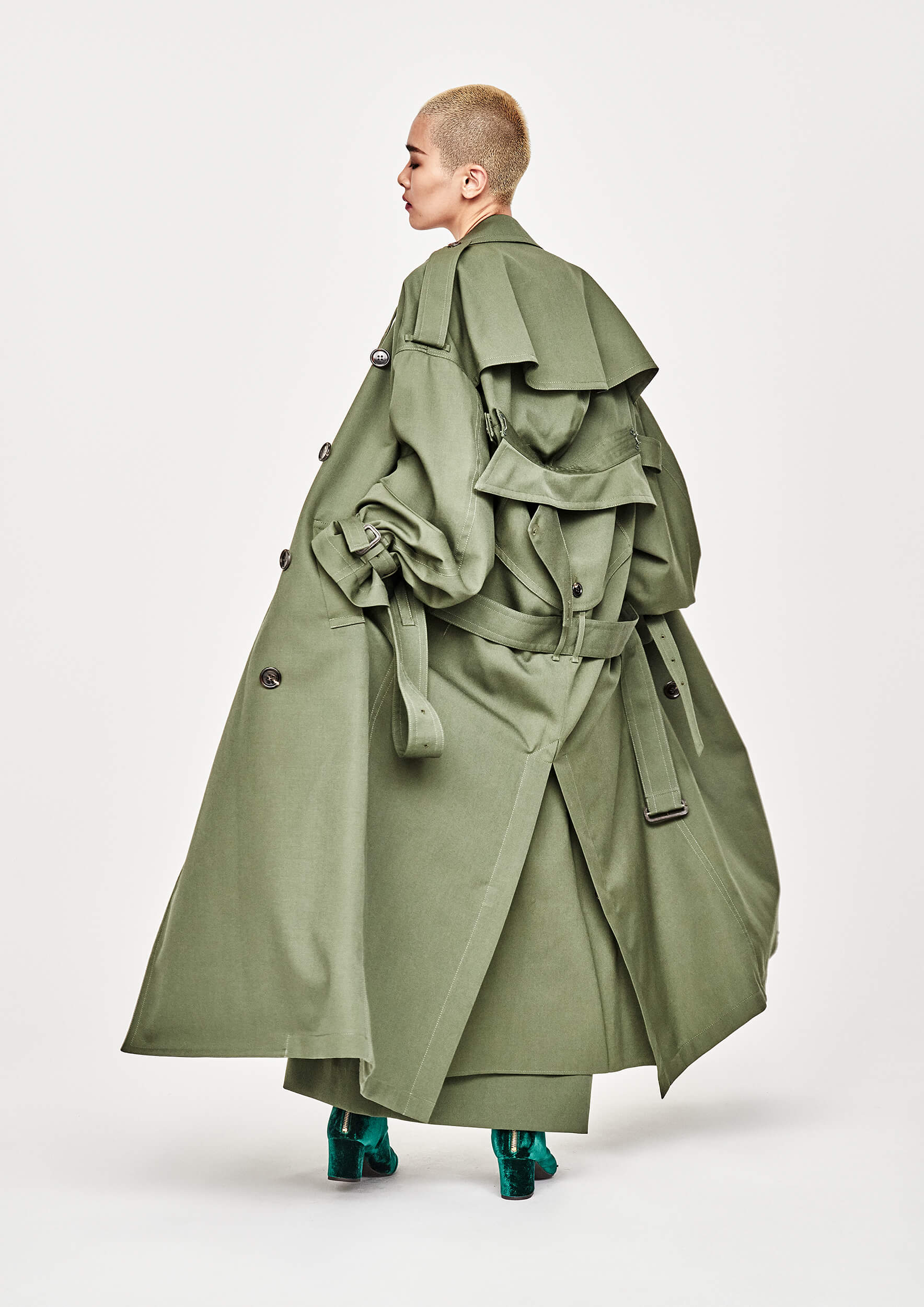 HATAKEYAMA

I like it too. When I asked the designer during the shooting which stores their items are sold, he said he still didn't wholesale the products yet.

SANNOMARU

I see! The oversized coat that Chiaki was wearing in the look was very pretty. In this season, I perceived Kanizsa was creating bit advanced designs such as small accents on outers or blends of different materials in an item.

HATAKEYAMA

Metallic items are also notable like the ones from John Lawrence Sullivan.

SANNOMARU

Well, edgy goods are booming too. For example, Fumika Uchida introduced silver and purple metallic thigh high boots. Additionally, Gucci is recently producing gaudy products in which the brand probably indicates "let's revel more in fashion".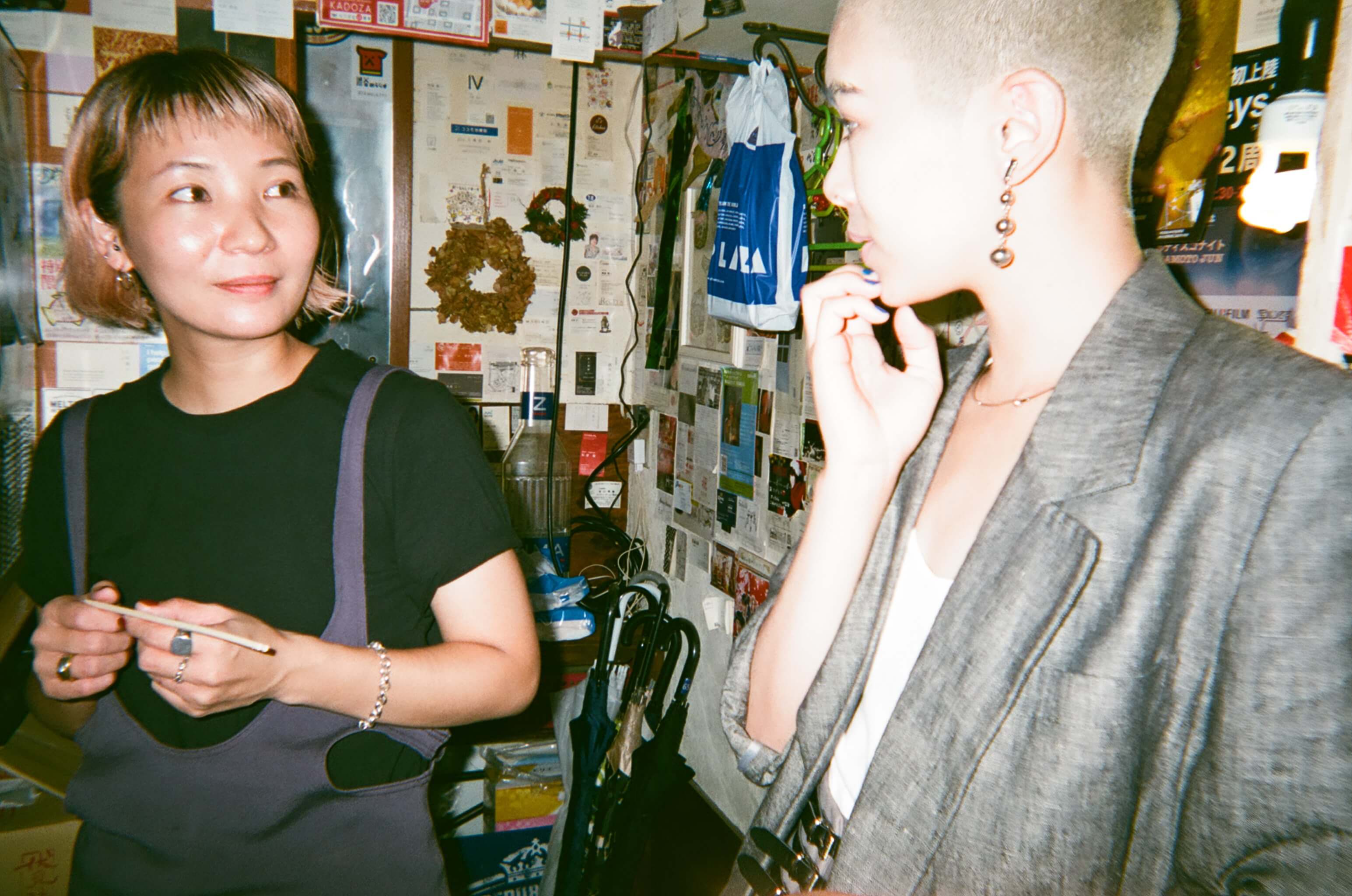 HATAKEYAMA

Absolutely! Dior also completely shifted its designs and styles, and it was so fresh and impressive.

SANNOMARU

Oh by the way, didn't you go to Paris for a shooting with Dior?

HATAKEYAMA

Yes, I did. They launched a new fragrance from Miss Dior, and I went there for shooting and viewing the collection.

SANNOMARU

Did you get the offer directly from the headquarter?

HATAKEYAMA

I met Peter Philips, the makeup creative & image director of Dior, for a project and fortunately he liked me as a model then. Before that, I also met Maria Grazia Chiuri, the designer, and she told me "if we're gonna shoot a movie, we'll offer you". Thus, I'm eventually offered by them. I really appreciate the opportunity.

SANNOMARU

It was awesome.

HATAKEYAMA

Thanks. It was really fun.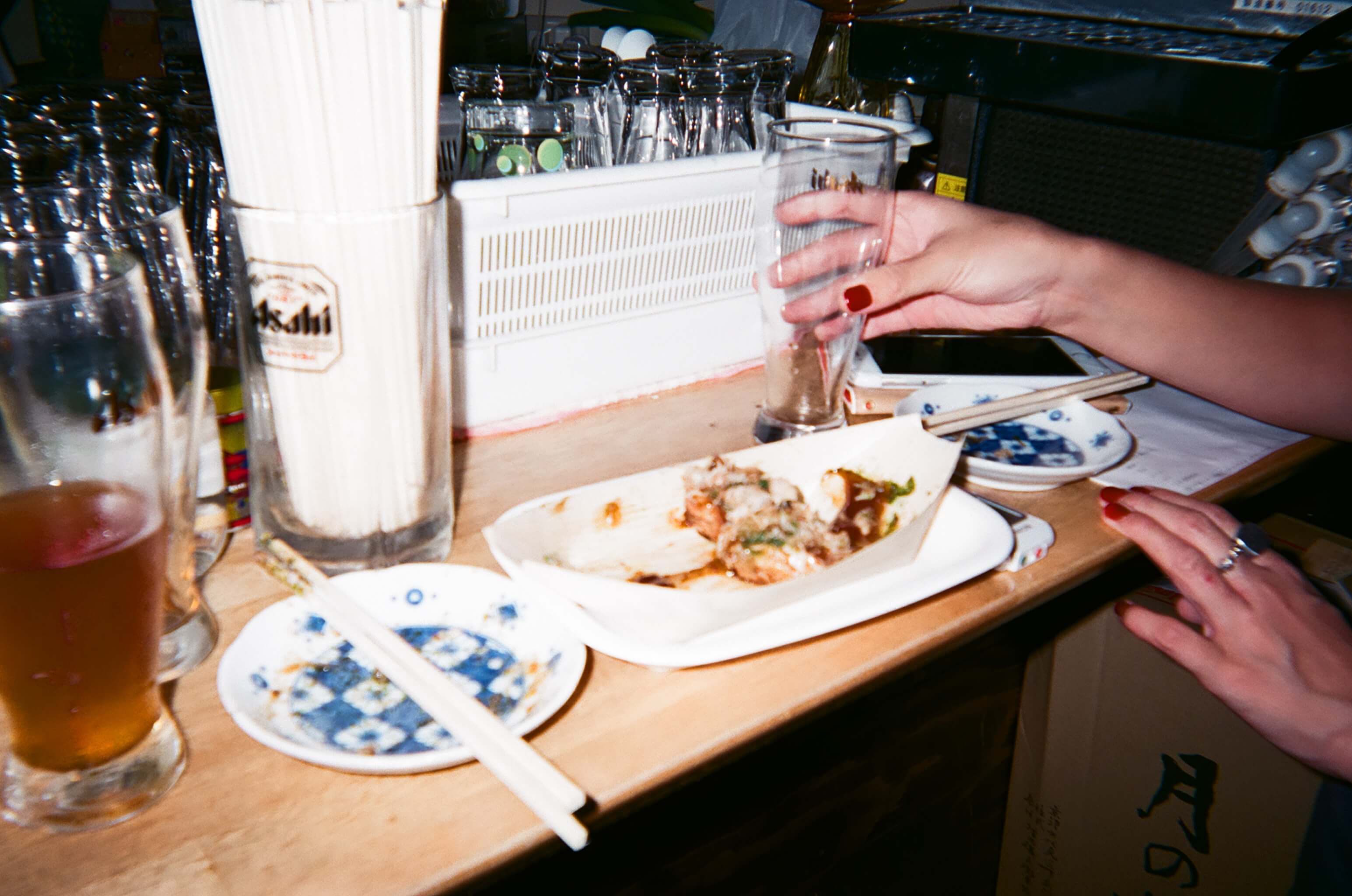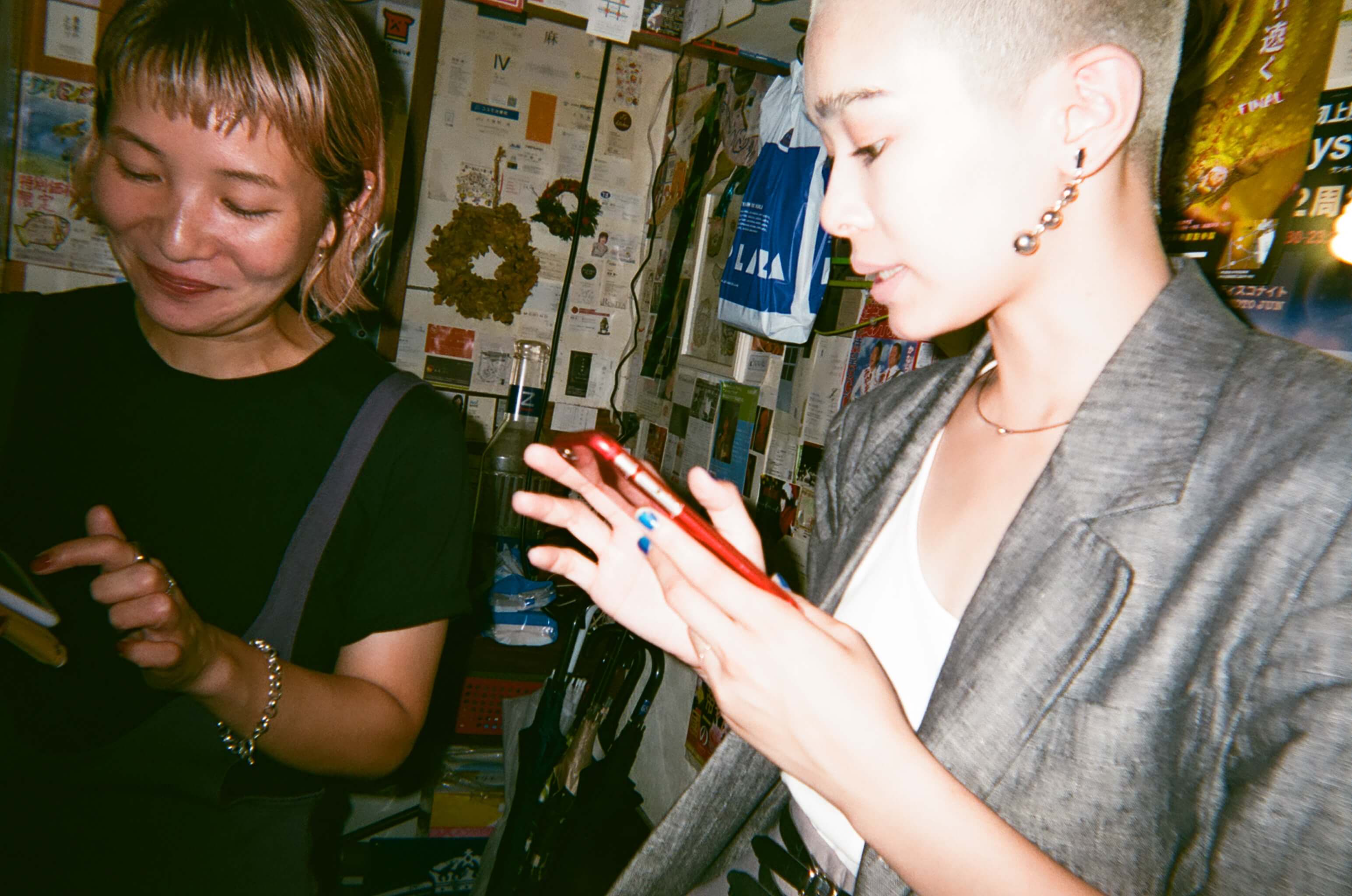 SANNOMARU

Well, we are kinda off topic. By the way, other than that, I'd recommend MM6 Maison Margiela. I like the brand's playful mind and its unique items such as a vivid red gown. On top of that, their products are pretty affordable.

HATAKEYAMA

For me, my favorite shop is 6(Roku) Beauty&Youth where I visit the shop constantly. The store sells its original items as well as renowned high brands such as Maison Margiela or Acne Studios.

SANNOMARU

Eriko Yoshida, the director of the store, is really into vintage, so the original items are really cool and functional which are mostly inspired by vintage items. Their selection of brands is exceptional as well. Hey Chiaki, when you go shopping, do you often visit different stores?

HATAKEYAMA

Yeah, I prefer hitting a lot of stores door to door.

SANNOMARU

Me too. I inspect new trends and clothing at select shops during weekend. I sometimes feel what am I doing during the weekend. It's part of my work, haha.

HATAKEYAMA

I totally understand! I'm always looking for something new too.