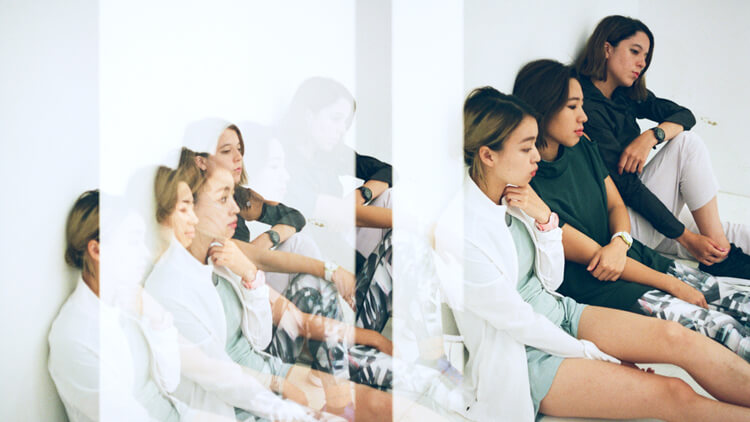 Girls meet Run with BABY-G
Vol.2 This is how we run cool .
Photo_Ryosuke Yuasa 
Styling_Eriko Moriso 
Text_Issey Enomoto 
We feel like running has been firmly fixed as our routines
and it has gone beyond the bounds of the boom.
If you run anyway, it is better be fun and stylish in your own way.
In this fall, three girls who are interested in running have decided to challenge 26 miles full marathon
since they were dreaming about participating in a race someday.
Of course, stylish casual watch "BABY-G"s are on their hands
and it's suitable for running as well.
Their goal is to finish a "Yokohama Marathon" which will be held on October 29th, 2017.
The second this time about running outfits.
The three girls showed us their favorite running styles.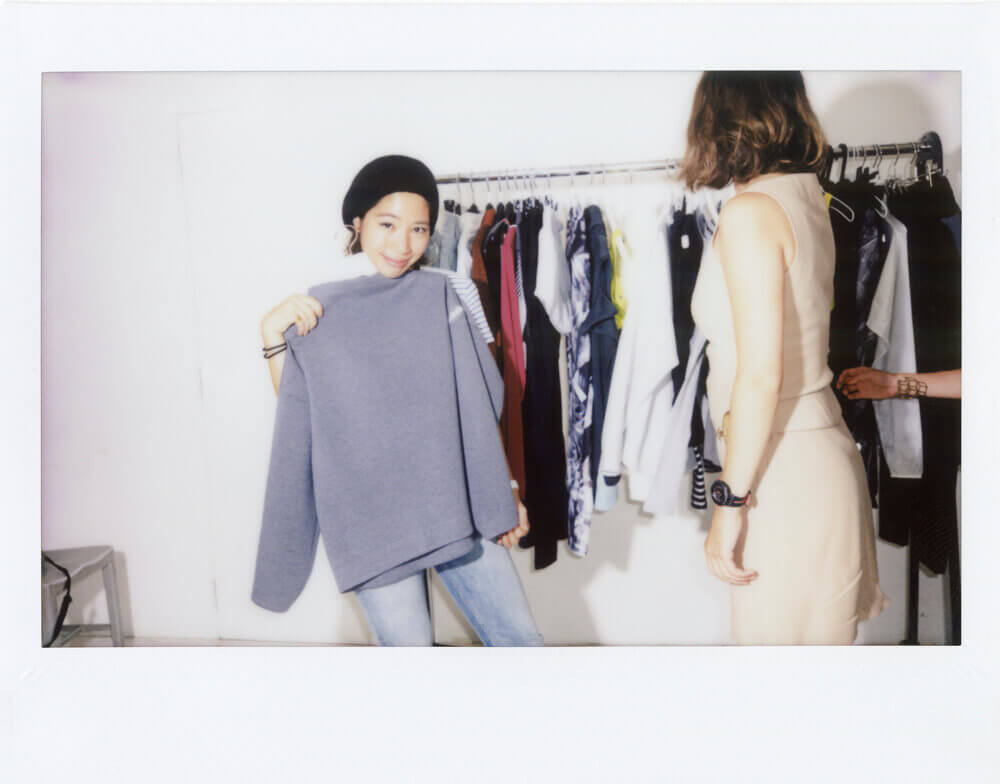 Running is no need special tool. We can enjoy easily, this is also one of the reason why we love run. you can start running from today with only running wear,shoes, and a wrist watch to time a run. And just try it!

since we run, might as well want to select item that is cool and an advanced feature , right? So This three girls who love being fashionable during running started trying this or that on and picking out best sporty outfits .Lets check them out!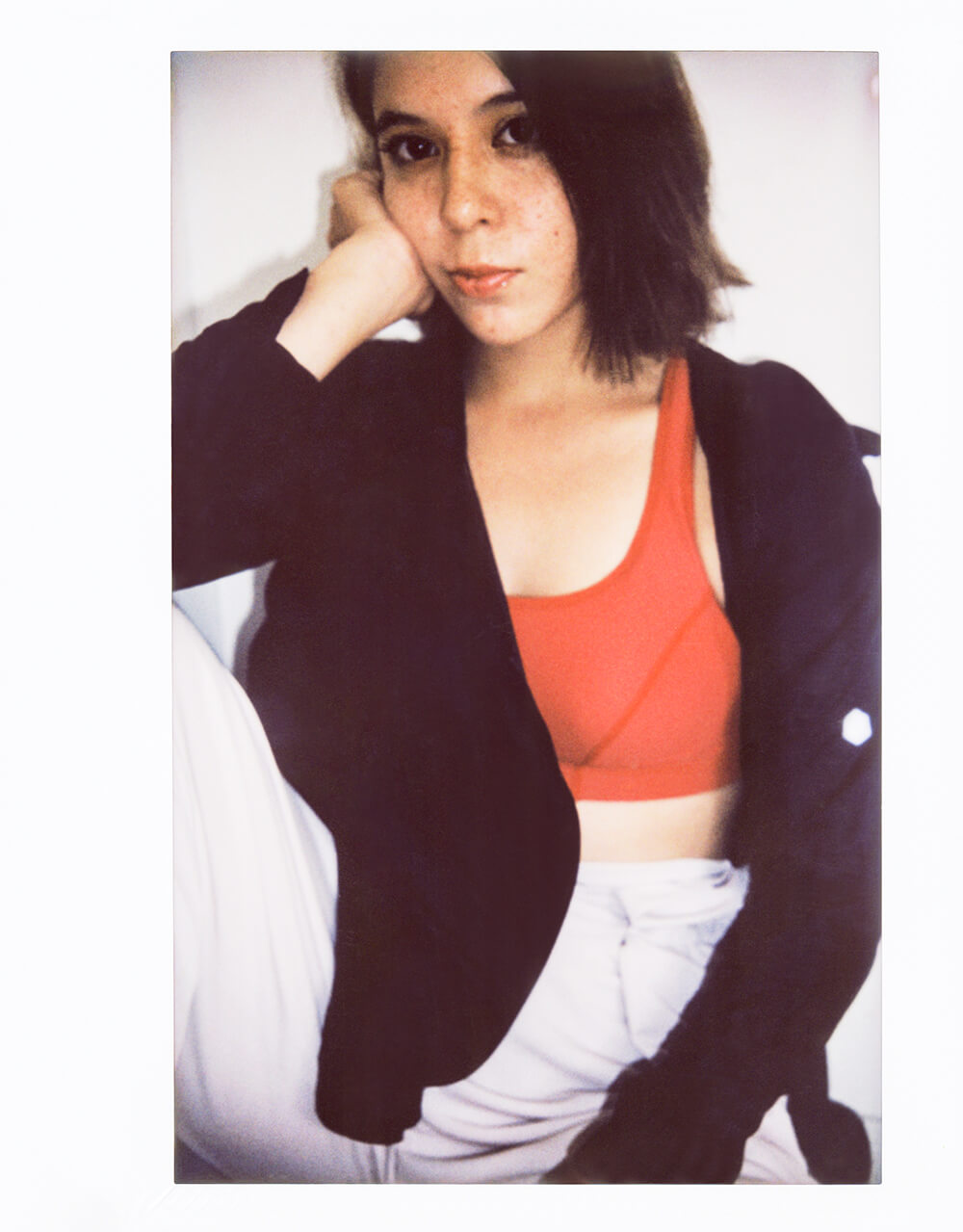 Monica Schmitz is a yoga instructor , a dancer and a model. She picked out a sporty outfit with nylon jacket over sports bra and comfortable pant. Once you wear this outfit, you can also try to do yoga after running, and this casual style is perfect to stop by your favorite coffee shop. A black BABY-G really matches this chic outfit.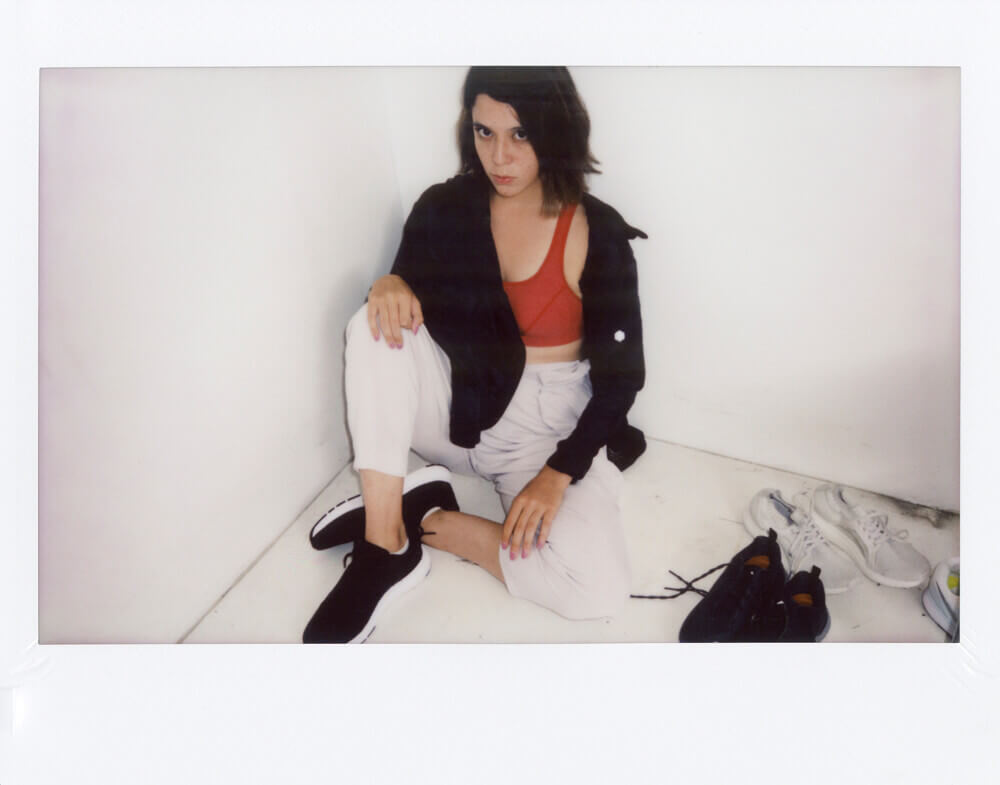 「Foe me, it is important not only how comfortable, but also a looks. I usually pick out a running outfit from my variety of clothes in accordance with my mood or weather of the day. Like today I mixed basic color and vivid color. Well,I want to stand out on that day, so I might wear flashy vivid clothes. haha」
〈CASIO〉Watch BABY-G「BGS-100-1AJF」¥16,500+TAX (CASIO 03-5334-4869)、〈asics×emmi〉 Parker¥14,500+TAX、〈emmi〉Pants ¥12,000+TAX(emmi Lumine-2 +81-5989-0807)、〈C3fit〉Bra-top ¥4,800 +TAX、〈THE NORTH FACE〉Shoes¥11,800+TAX(THE NORTH FACE 03-6418-4921)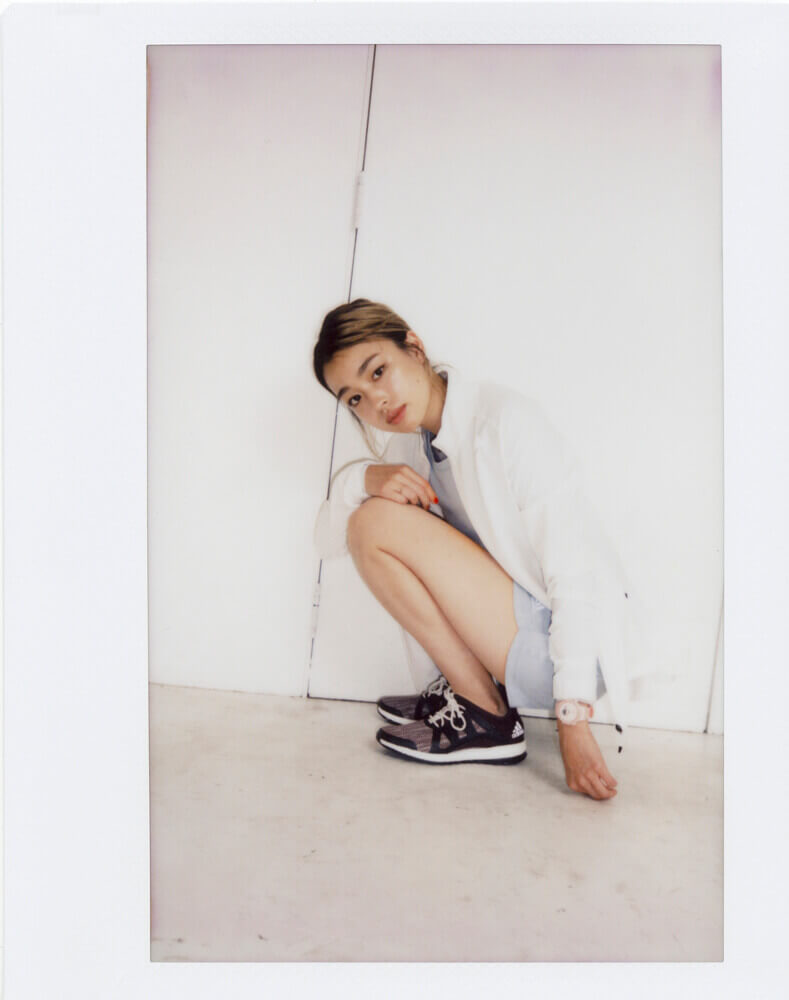 Maiko Yoshida, who is the staff at EN ROUTE futakotamagawa, also as a pacemaker for running group organized by the store. She coordinated mostly pastel color with pink BABY-G in hand. The white nylon jacket made outfit more softly and famine.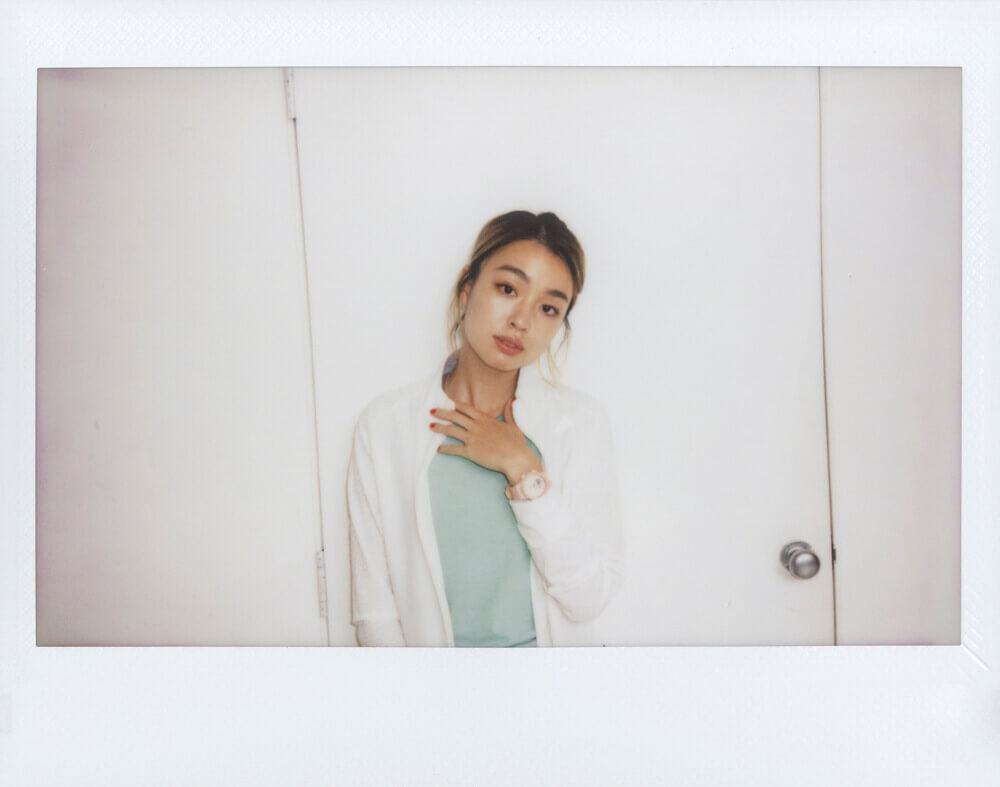 I usually wear dark color like black when I run, but today I tried to be more girly. haha "An outfit makes our mood" which means same for running wear. depend on what you wear is important to get a motivated for run.
〈CASIO〉Watch BABY-G 「BGS-100-4AJF」¥16,500+TAX(CASIO 03-5334-4869)、〈adidas〉Parker ¥7,990、T-Shitrs ¥8,490+TAX、Pants¥4,690+TAX、Shoes¥13,000+TAX(adidas 0570-033-033)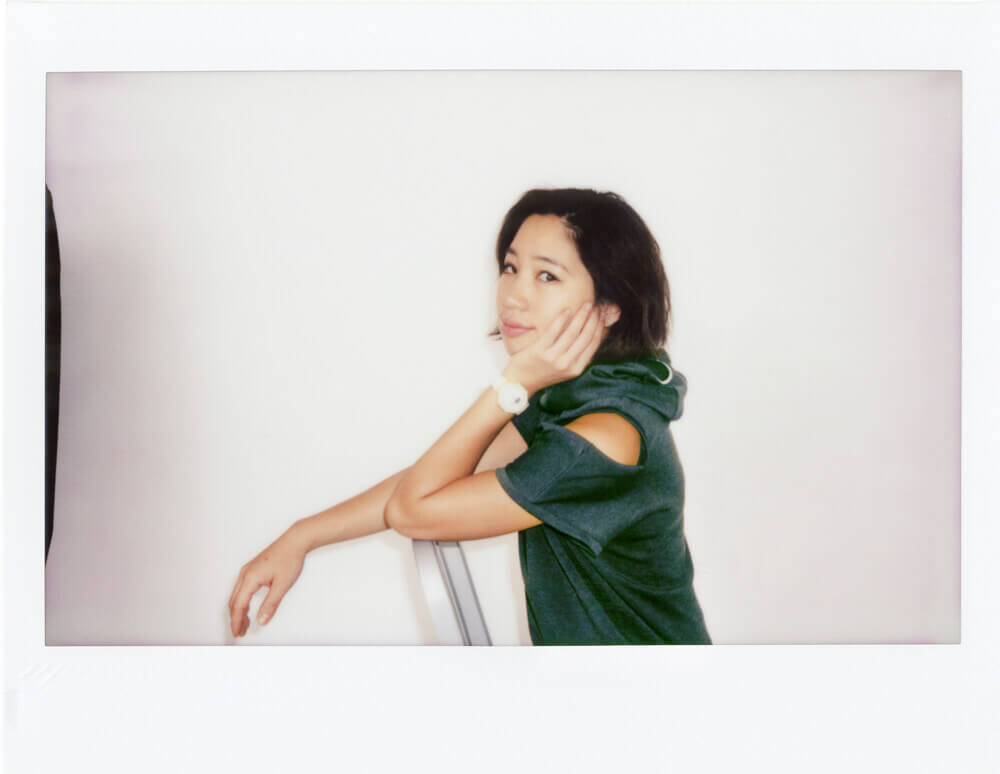 Keimi Kigawa who is a barista at the streamer coffee company, her outfit is stylish that based on a off-shoulder tops. And about bottom,she chose the leggings instead of a sports pants which makes a good match with over-size tops . Plus, a white with green BABY-G nicely set this outfit off.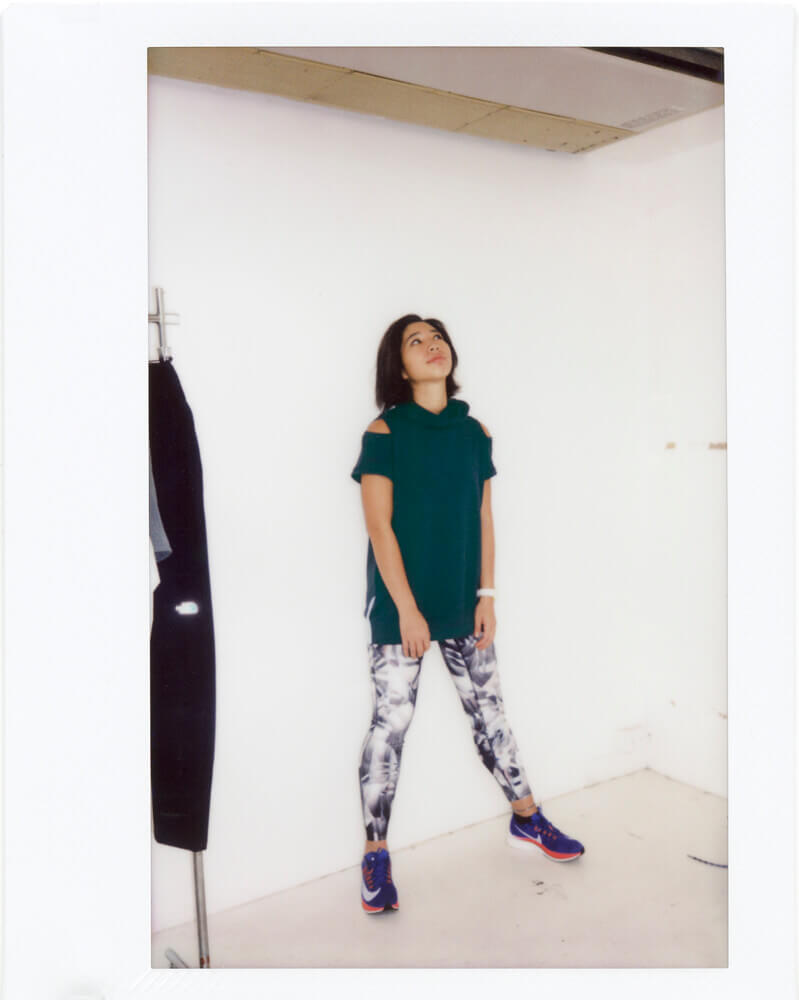 「I like this tops because it is fashionable and also so comfortable. My favorite style is making good match colors. I mean I often wear dark color and a little something extra colors for a watch or shoes. If accessories are vivid, you feel too good to long run, don't you?」
〈CASIO〉Watch BABY-G 「BGS-100-7A2JF」¥16,500+TAX(CASIO 03-5334-4869)、〈NERGY〉Hoodie ¥8,300+TAX、Tights ¥12,000+TAX、Shoes ¥15,000+TAX (NERGY 0120-298-133)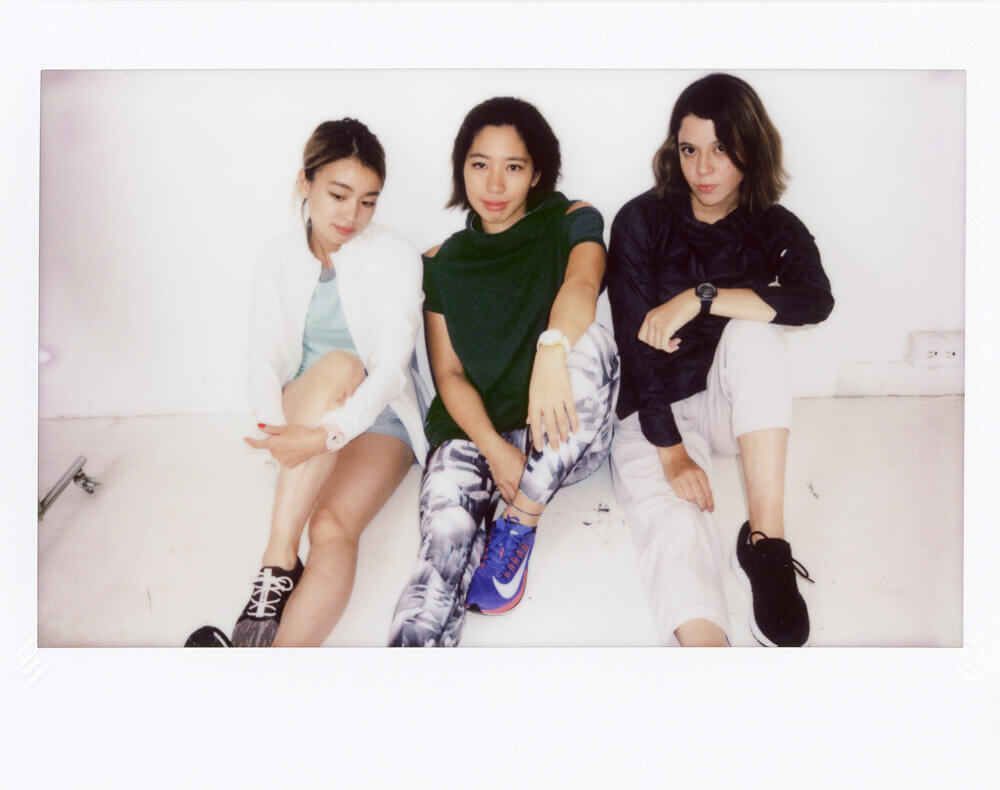 Seemingly they are pumped up about running with items that they chose each in their own way. And the day of Yokohama marathon is coming up soon!! We will report the entire marathon held on 29th October. which is the last of this project.. So don't miss it!!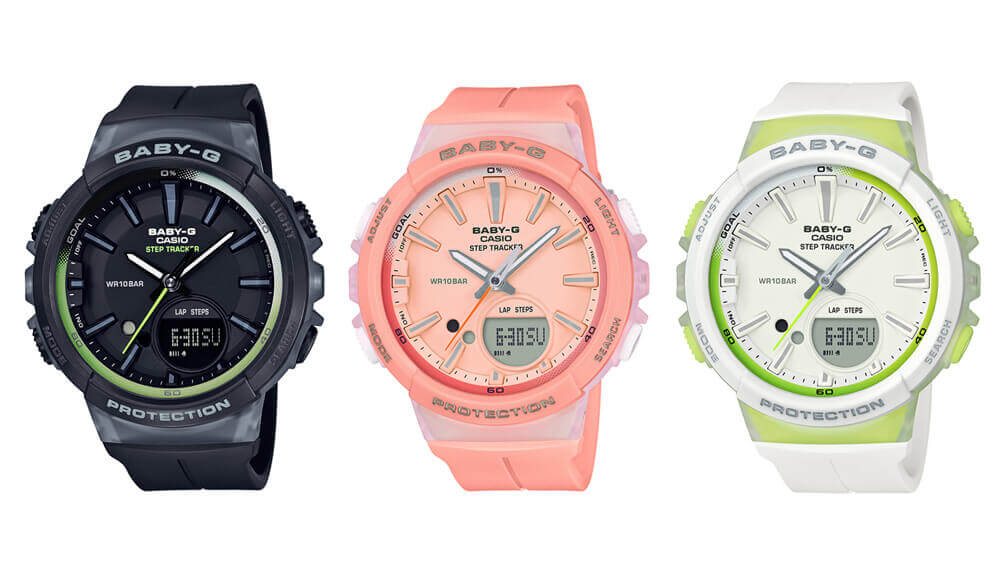 "BABY-G" is a high-performance casual watch that is perfect for active women who love running and sports. In addition to the step tracker which can automatically measure the number of steps when you start running, there are lots of convenient functions such as the function to display the achievement rate against the target step count, the function to measure the lap time, the high brightness LED which is useful also for the night runs . A fresh color with good compatibility with any style from sportswear to casual wear and a stylish body that is thin and light and comfortable to wear are also attractive.
(LEFT)¥16,500+TAX (BGS-100-1AJF)
(CENTER)¥16,500+TAX (BGS-100-4AJF)
(RIGHT)¥16,500+TAX (BGS-100-7A2JF)