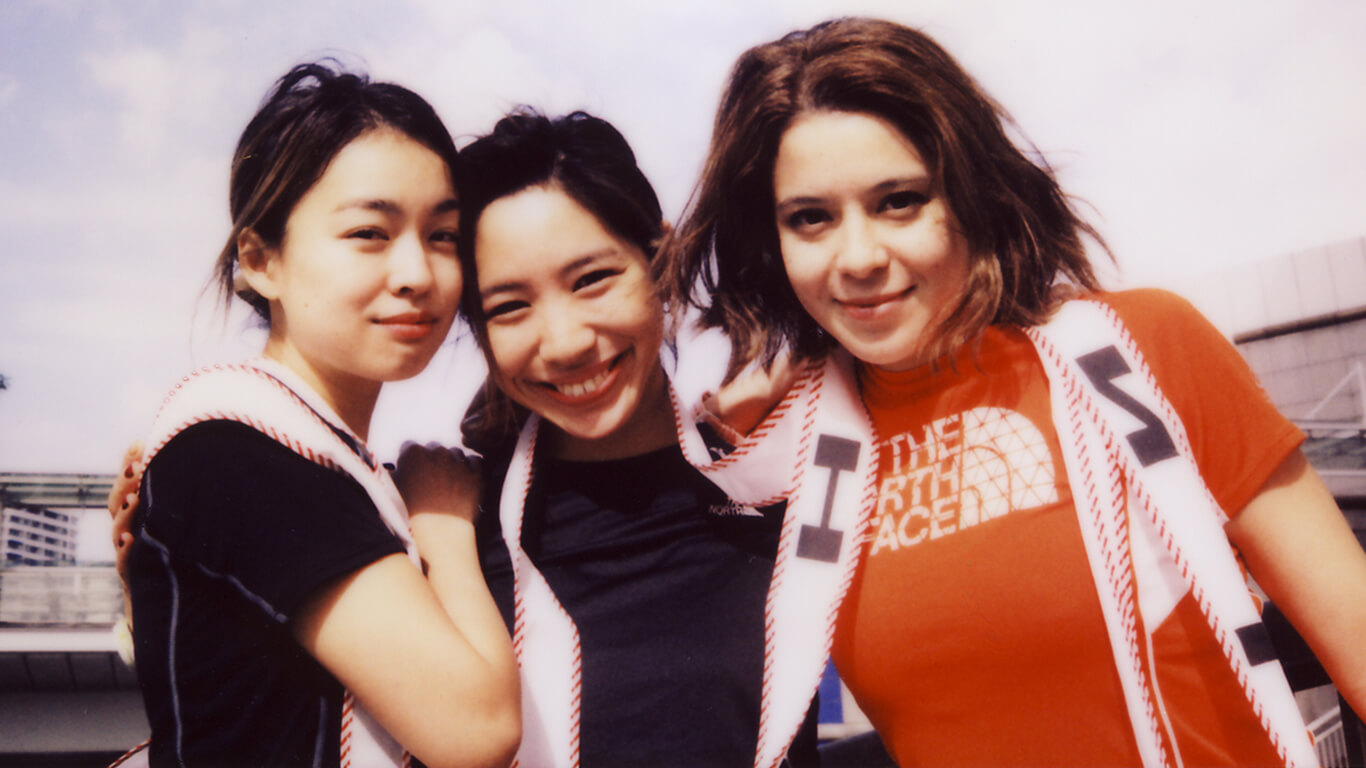 Girls meet Run with BABY-G
Vol.3 Our "Self Yokohama half marathon" urgently takes place!
Photo_Ryosuke Yuasa 
Text_Issey Enomoto 
The activity of "running" is now settled to our lives beyond the boom.
If you are to run, you would like to run fun, stylish, and in your style.
And someday you may want to participate the tournament!
By saying that, three girls who are interested in running are going to challenge the full marathon.
The goal was completion of the "Yokohama Marathon" to be held on October 29, 2017!
..., but due to the approach of Typhoon No.22, the event was unfortunately canceled.
It's too shame as three girls did hard training for the day.
However, you can't be disappointed forever.
So why don't they run together a part of the course that they supposed to run?
So, an urgent event takes place here! Named as our "Self Yokohama half marathon".
Of course, fashionable casual watch "BABY-G" is on their wrists!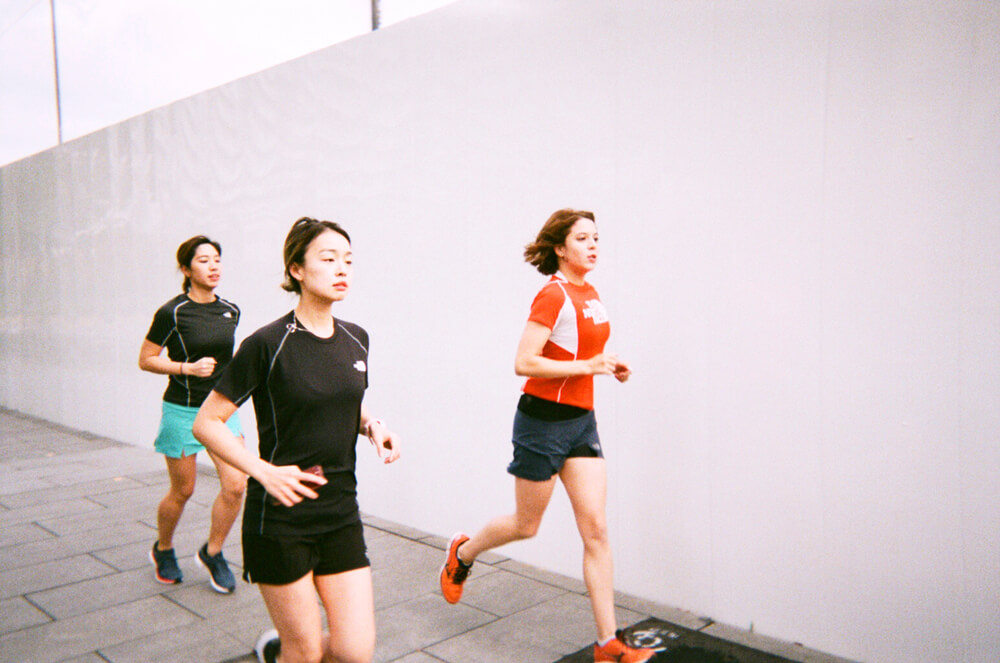 The starting point of our "Self Yokohama half marathon" is the Minato Mirai Bridge in Yokohama. Same as real Yokohama marathon. The weather on this day was sunny and sometimes cloudy. It turned out to be a calm and comfortable running day, completely different from Yokohama marathon where a large typhoon came close. After light stretch session, they started running.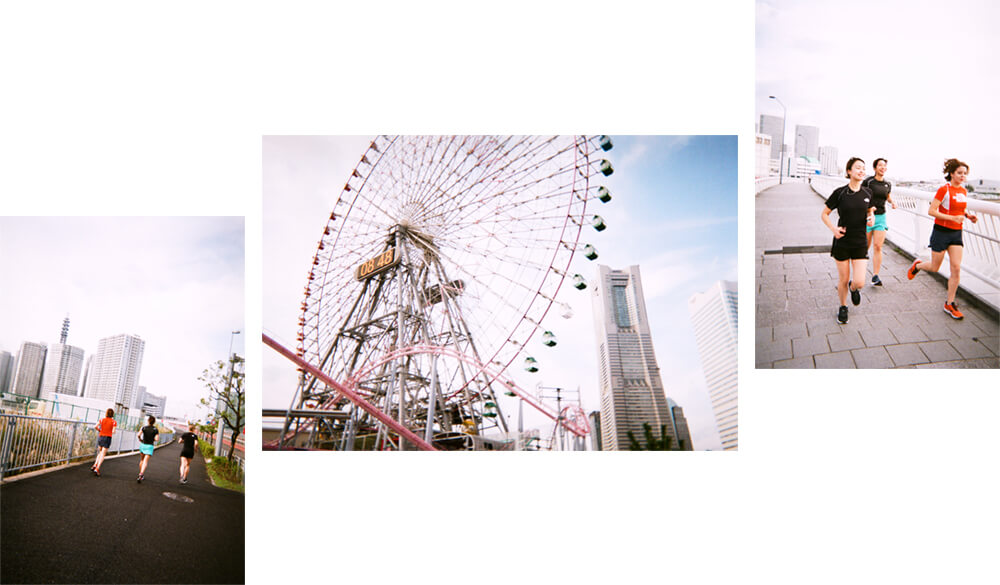 Monika Schmitz-san who's being active as yoga instructor, dancer, and model. Since she had been through the hardest training for the Yokohama Marathon more than anyone, she's very disappointed to hear the announcement of cancellation. She says "The Yokohama Marathon is the first full marathon for me. I run 3 or 4 times a week to prepare for the day. It's shame that the event is cancelled, but the training I went through shouldn't be wasted! Someday I'd like to participate to other marathon events and revenge myself. BABY - G can be used not only for running, but also for dance and yoga, and moreover excellent match to my outfits. It became my partner for every day in my life."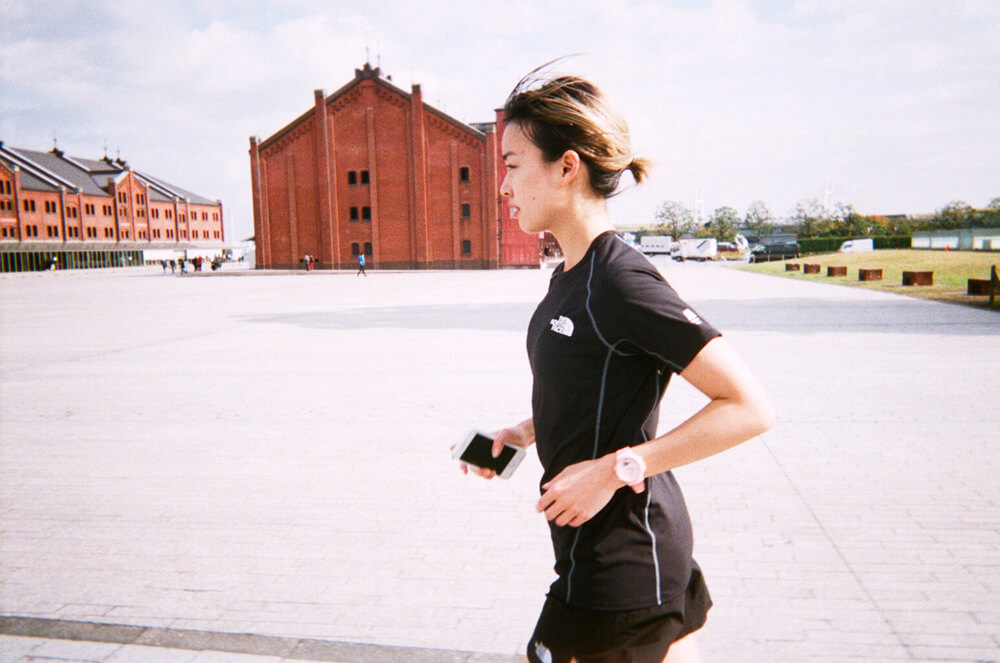 Maiko Yoshida-san who is a staff of "EN ROUTE Futakotamagawa" and is a pacemaker of the group run, organized by the store. She is a only full marathon experiencer among those three. Since she run everyday to achieve a clear goal of "under 4 hours", the moment to hear about cancelation of the event was very regrettable for her more than anyone. She says "I had to be drunk on the night when I heard the news. Lol I was confident to score even under 3 hours 50 minutes rather than 4 hours by running about 120 km a month and going through intense training session, so it's very disappointing. I am entering another full marathon next March, so I'll make more efforts, driven by this regret. BABY - G was a new encounter for me. Although running watches are generally rugged design, BABY – G's look is pretty, moreover light and wearing comfortable. I will keep using it!"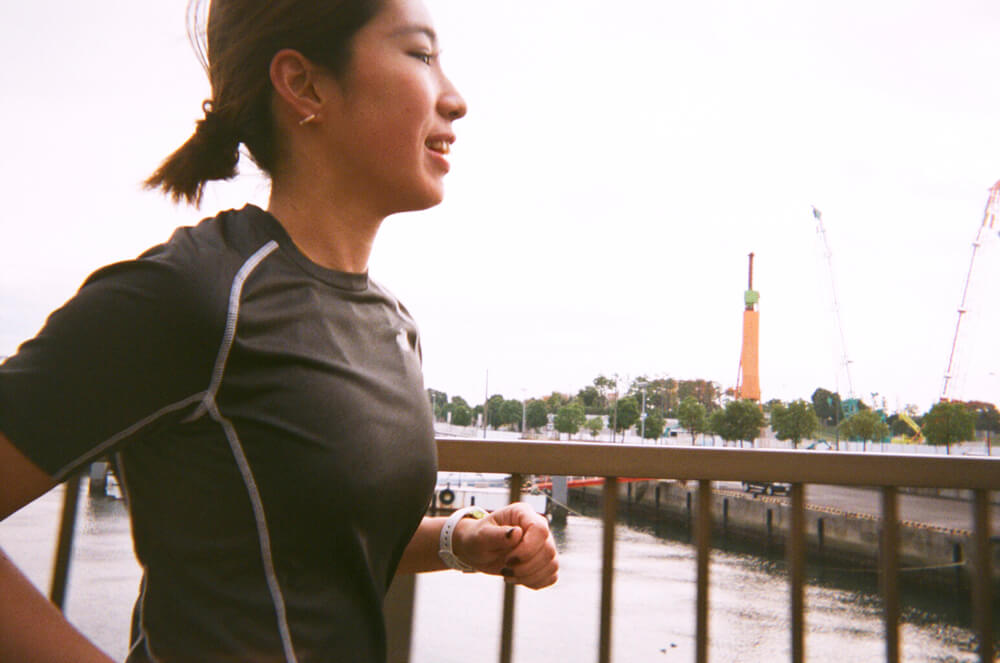 For Keimi Kigawa-san who is a barista at the STREAMER COFFEE COMPANY, Yokohama Marathon is the first full marathon too. While she was enthusiastic to bring out outcome of her daily training, unfortunately that thought didn't come true. She says "Usually I run about 10-15 km about twice a week, run about 20 km when I have a day-off, I have been training for the Yokohama marathon. A lot of friends of mine were supposed to come to support me on the day so I was looking forward to it.... Thought the weather can't be helped, it's shame anyway. However, as I discovered pleasure of running through the training and I made nice friends, I want to make running as my routine exercise from now on. BABY-G is my favorite because it can be of course, used for running, and also as a daily fashion item!"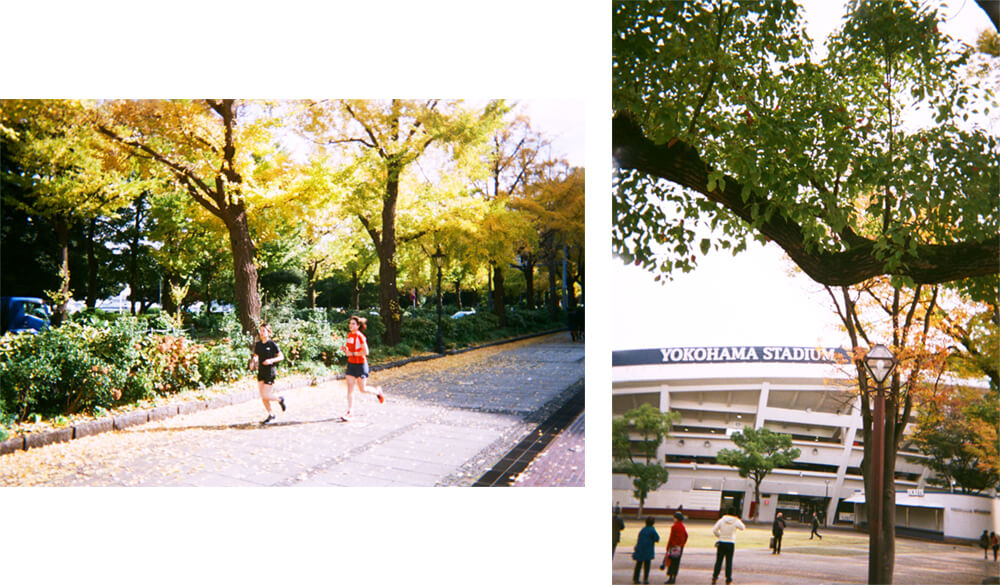 Three girls dashingly run through the sights of Yokohama-city from the starting point Minato Mirai Bridge to Akarenga warehouse, Bashamichi, Chinatown, and the Yokohama stadium.
And finally, goal! They've finished about 20 km, a part of the course of Yokohama Marathon, with a smile on face. The record was a little over 2 hours. Good record as the time will be 4 to 4 and a half hours if it's full marathon.

Well, the Yokohama marathon projects, challenged by three girls that we've presented in here for three times is now over. Even though cancellation of the event was disappointing indeed, the girls who perceived joy of running through everyday efforts towards the goal will surely continue to run. And sooner or later they'll revenge again at some competition.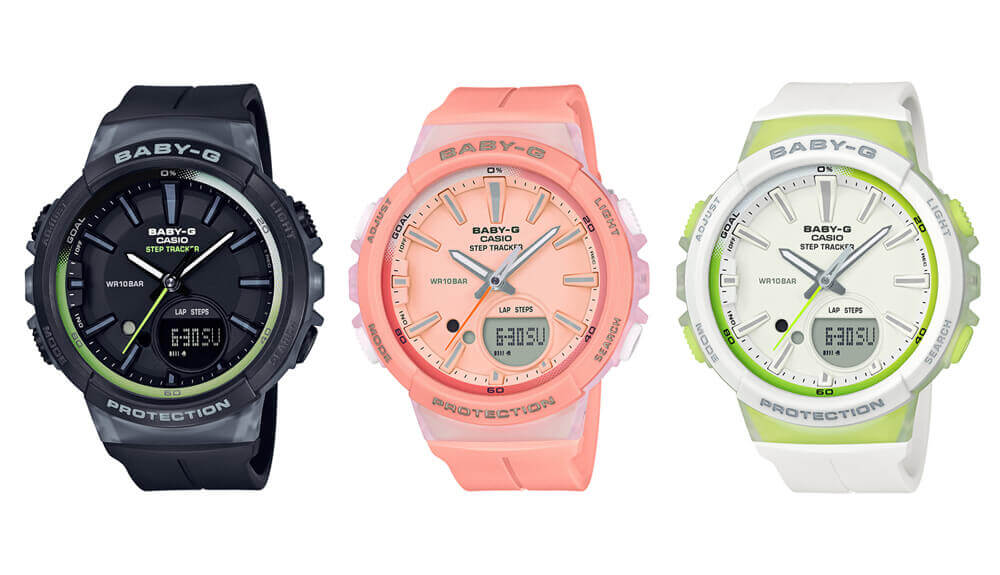 "BABY-G" worn by three girls is a high-performance casual watch that is perfect for active women who love running and sports. In addition to the step tracker which can automatically measure number of steps when you start running, there are lots of convenient functions such as function to display the achievement rate against targeted step count, the function to measure lap time and the high brightness LED which is useful for night time running. Cool colorway that matches to any styles from sportswear to casual wear and a stylish body that is thin, light and comfortable to wear are also attractive.
(Left)¥16,500+TAX (BGS-100-1AJF)
(Center)¥16,500+TAX (BGS-100-4AJF)
(Right)¥16,500+TAX (BGS-100-7A2JF)