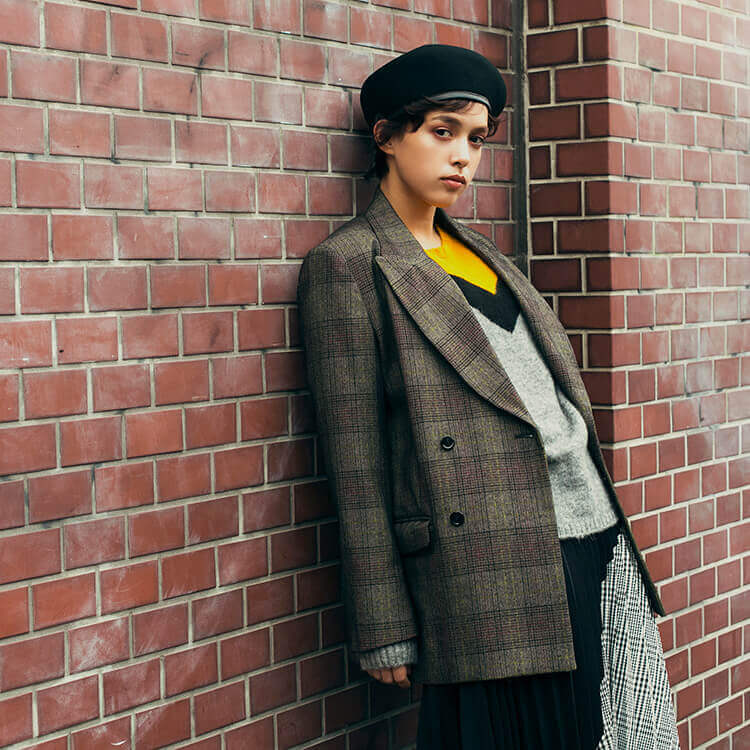 My Teacher with JOURNAL STANDARD.
♯1 New lesson of a jacket style with Mala Morgan
Photo_Toshiaki Kitaoka 
Styling_Erica Mimura 
Hair & Make-up_KATO 
Model_Mala Morgan
As its 20th year anniversary is hitting this year,
Journal Standard is still developing tremendously more than ever before.
And, here comes the new series of the publication in
which Girl Houyhnhnm and Journal Standard are collaborating to represent brand-new styles in outfits,
makeups, and hairstyles based on the autumn-winter keywords we have chosen.
The first topic of the publication is a "jacket". Erika Mimura, a stylist,
introduces the latest jacket styles with a model, Mala Morgan.
Please check out the detailed explanations of the styling by Erika
on the official Journal Standard website!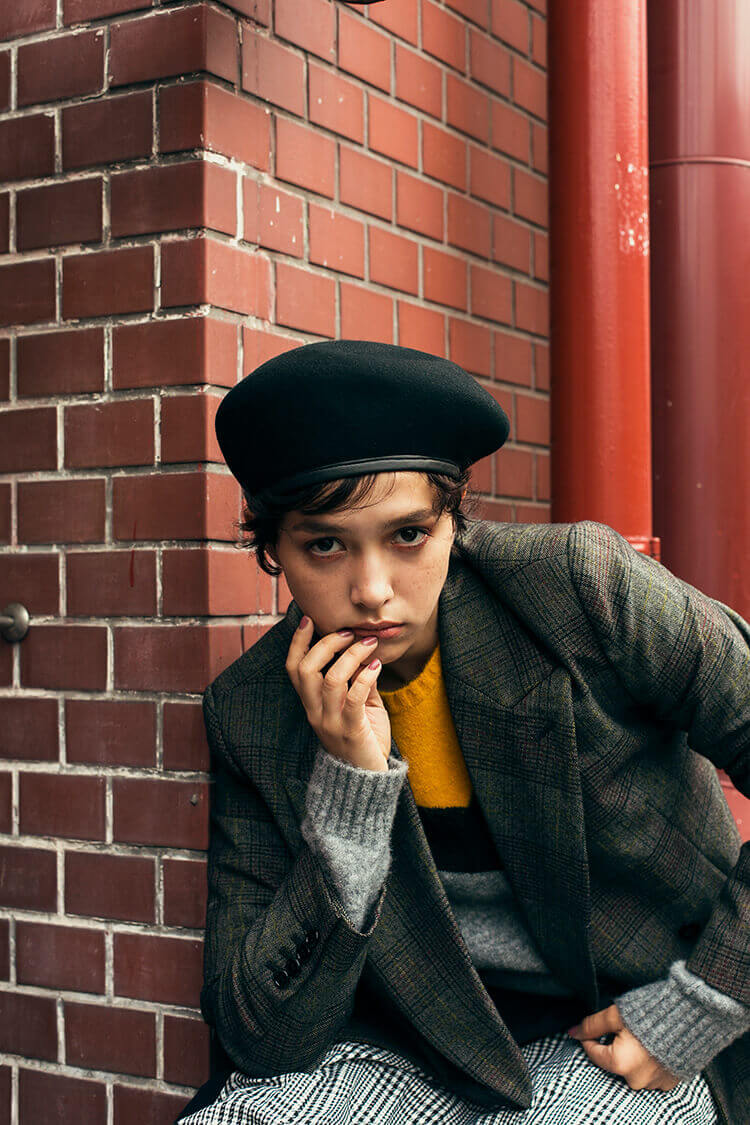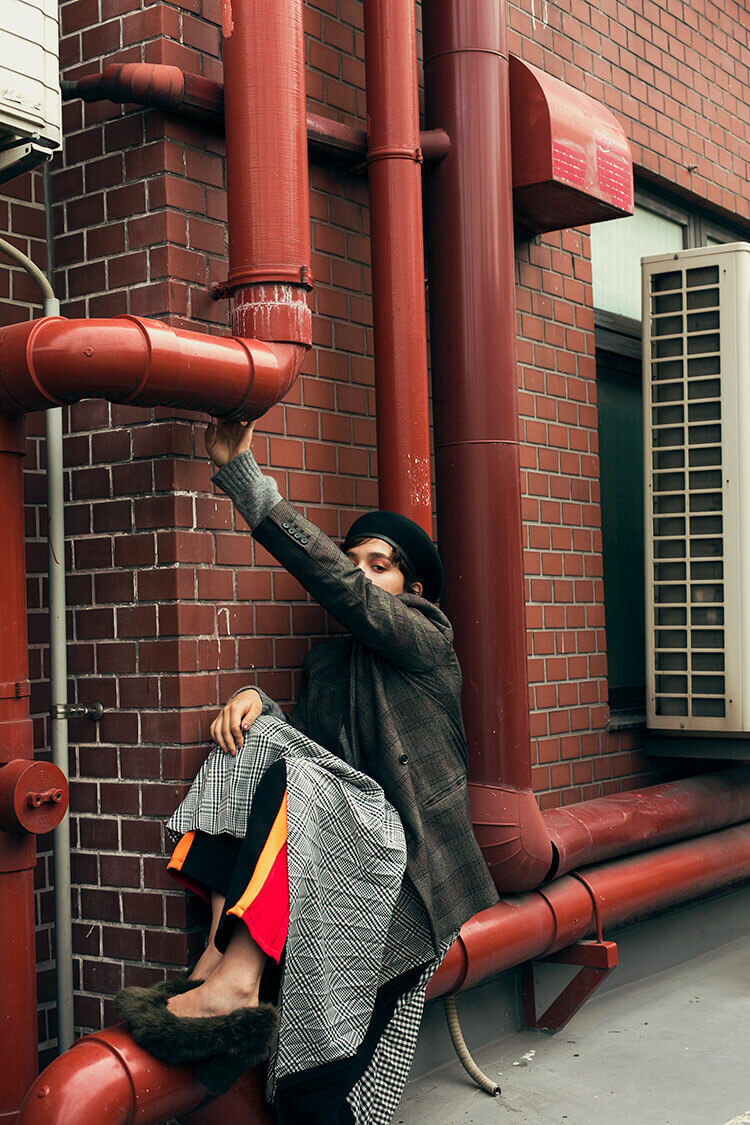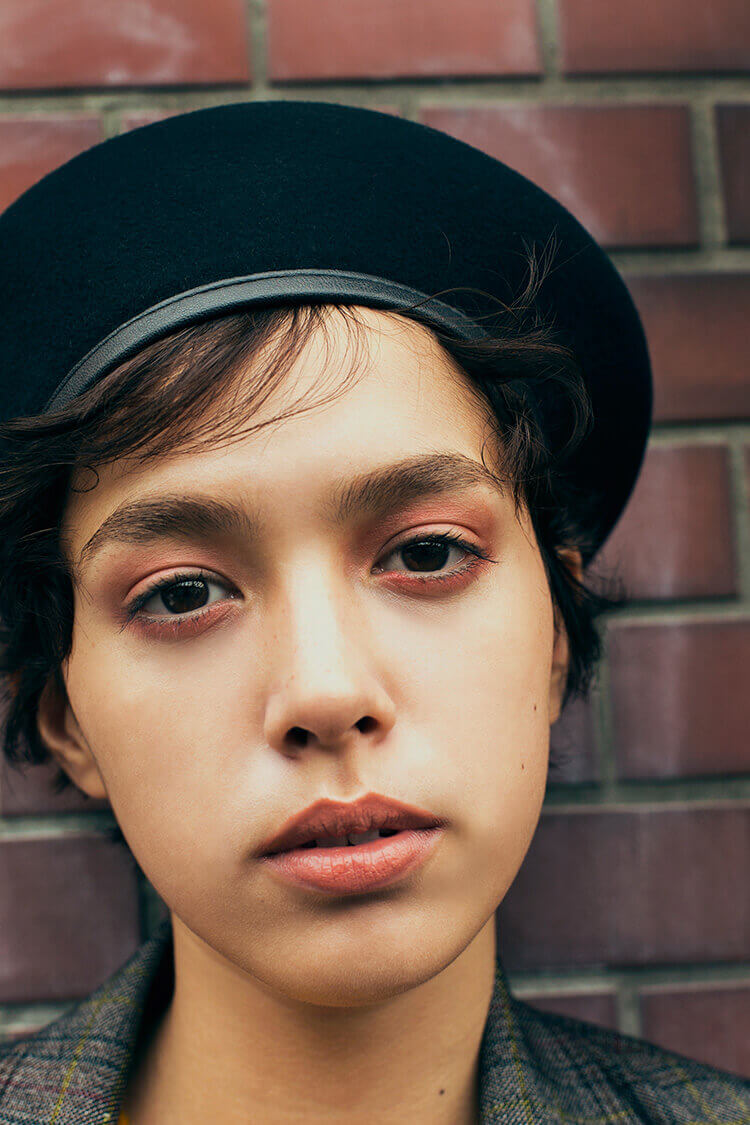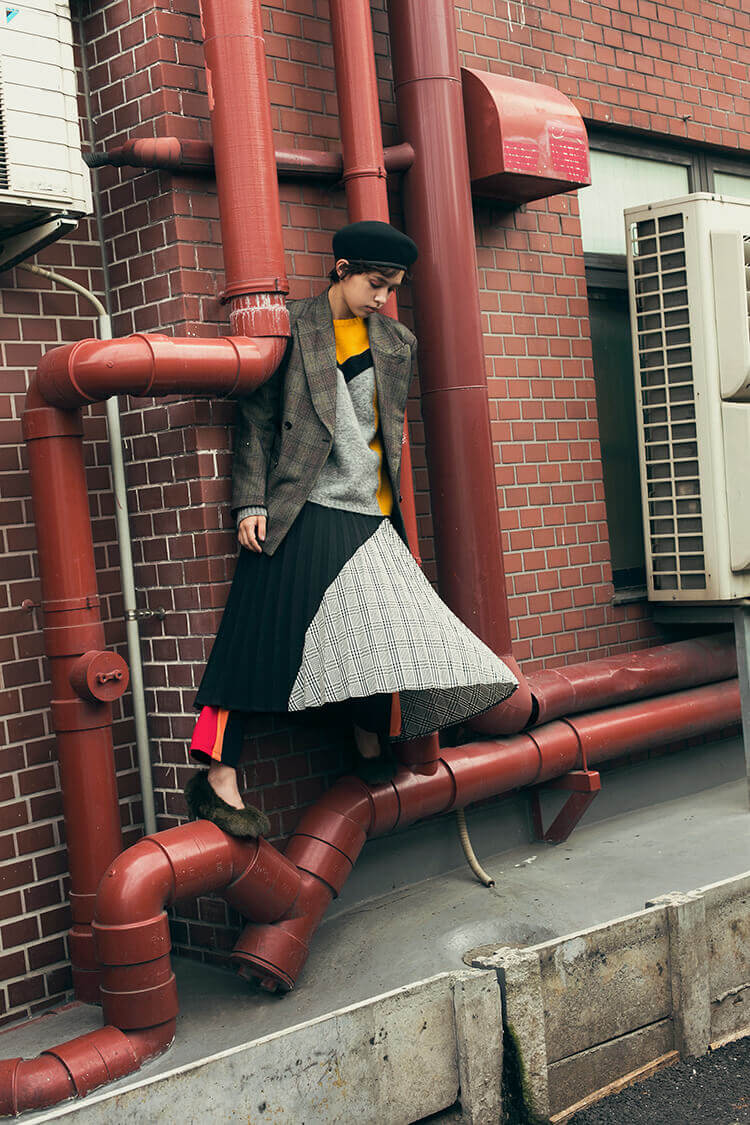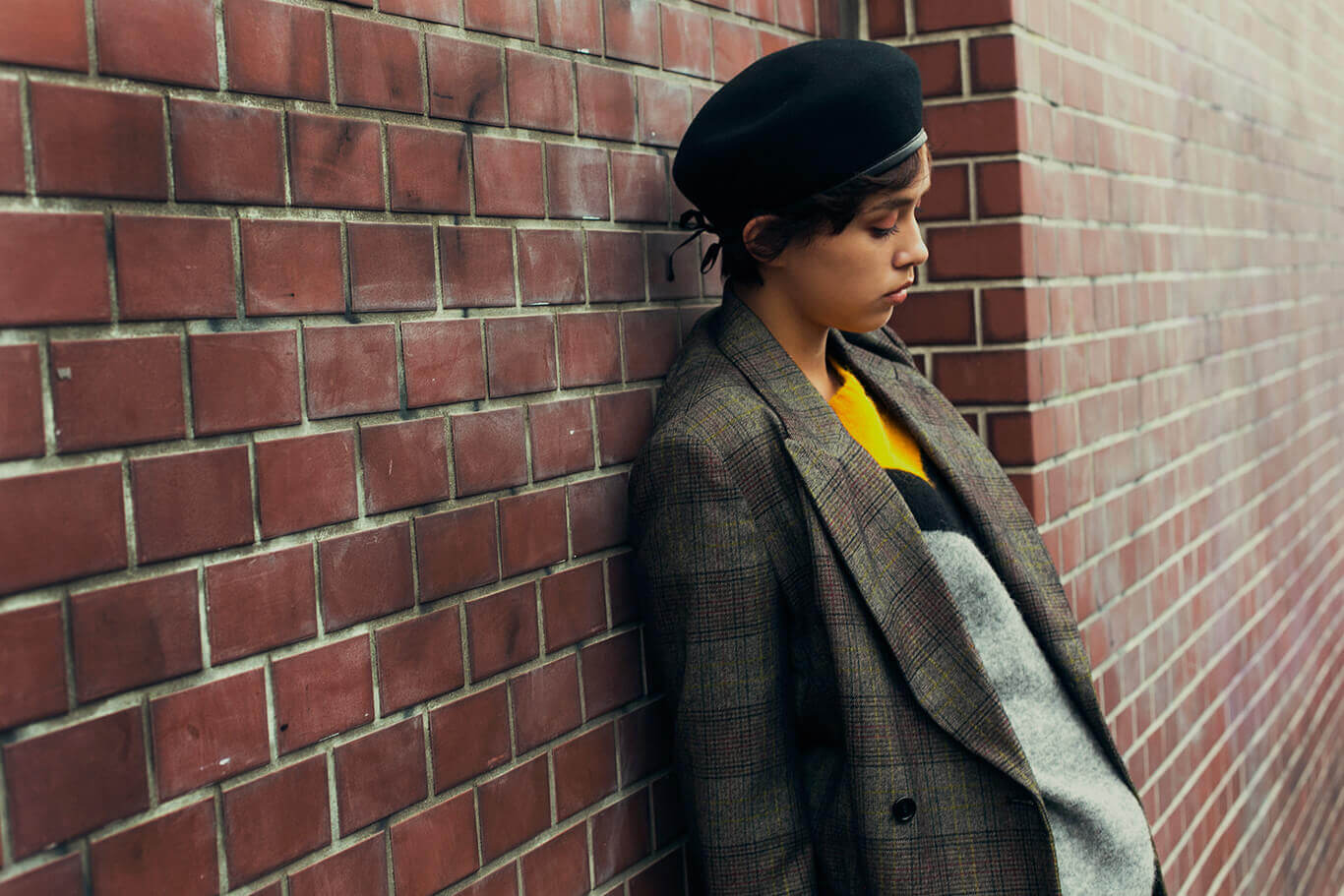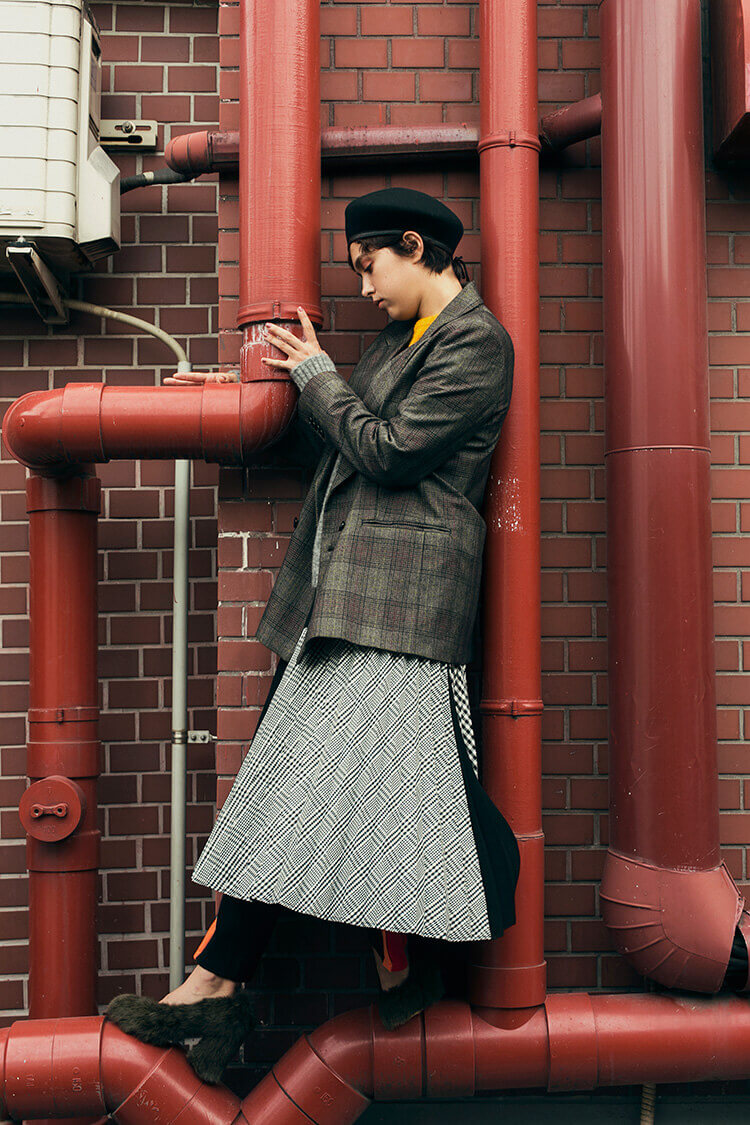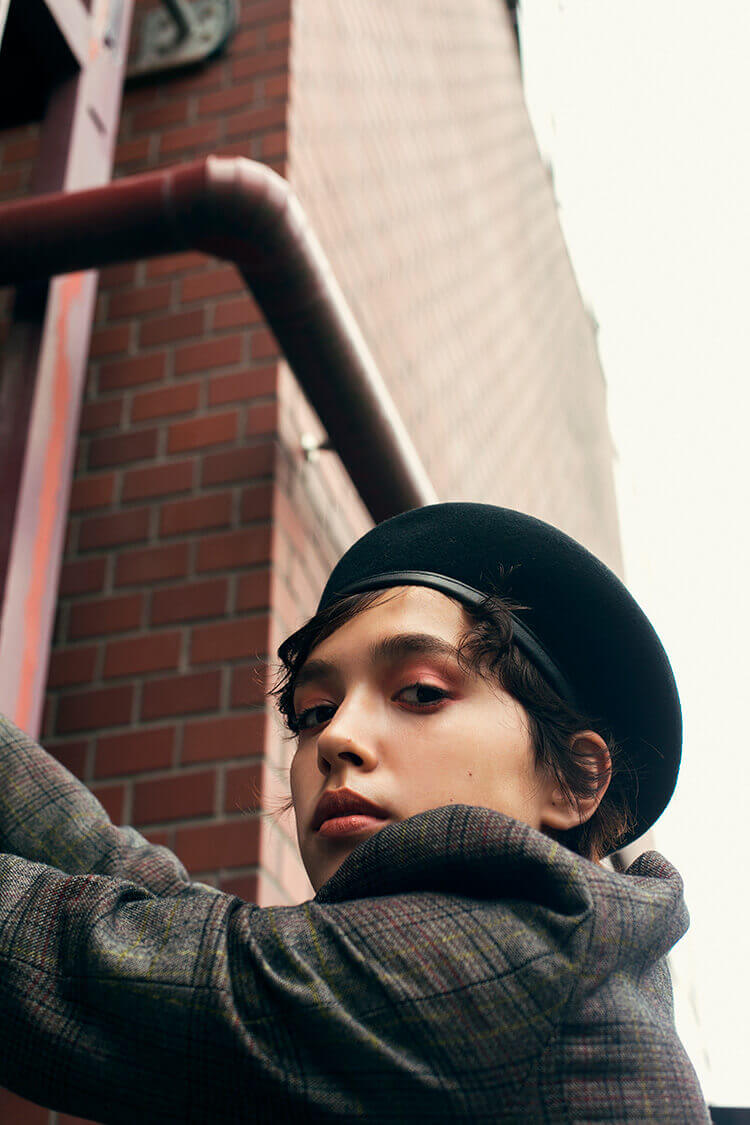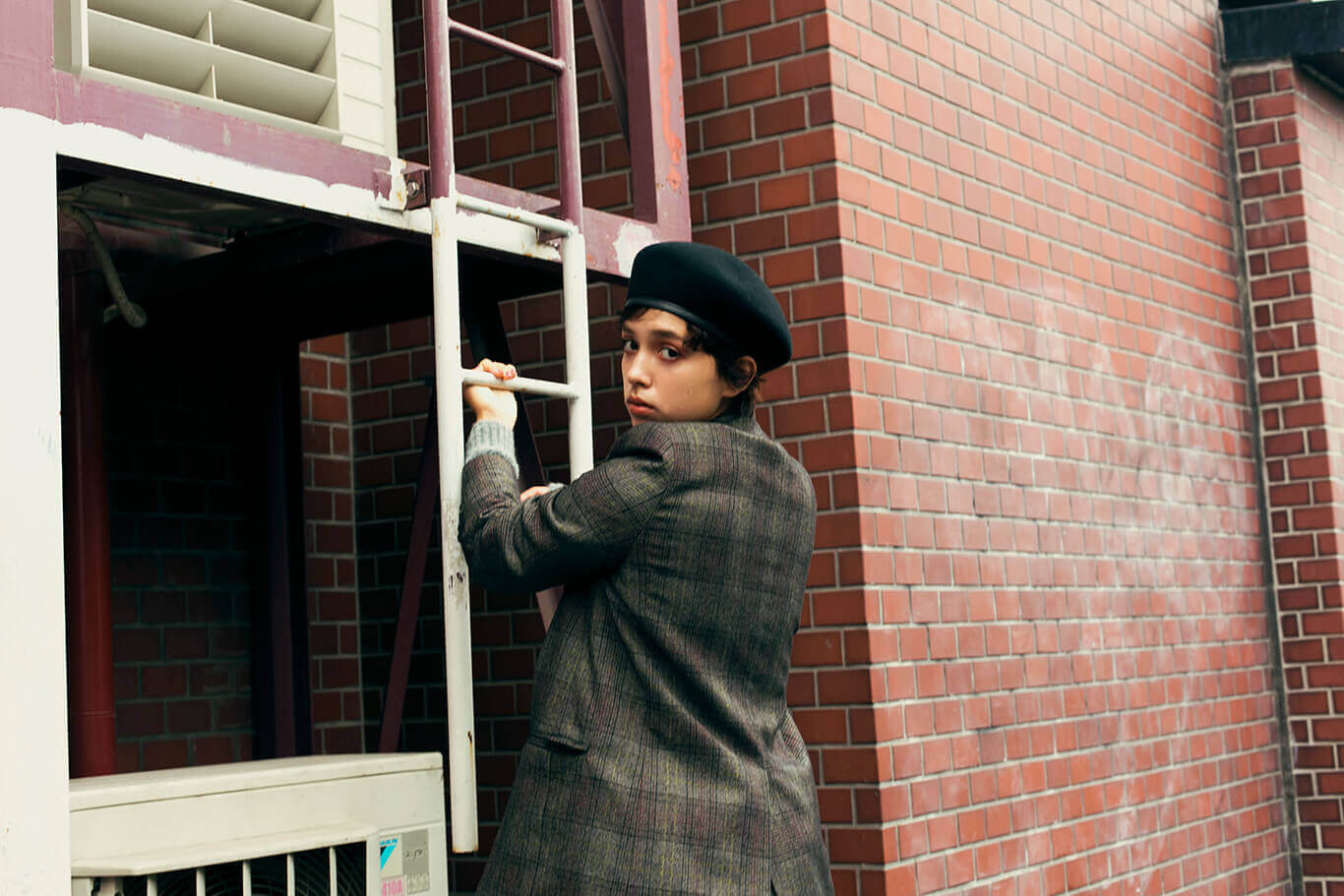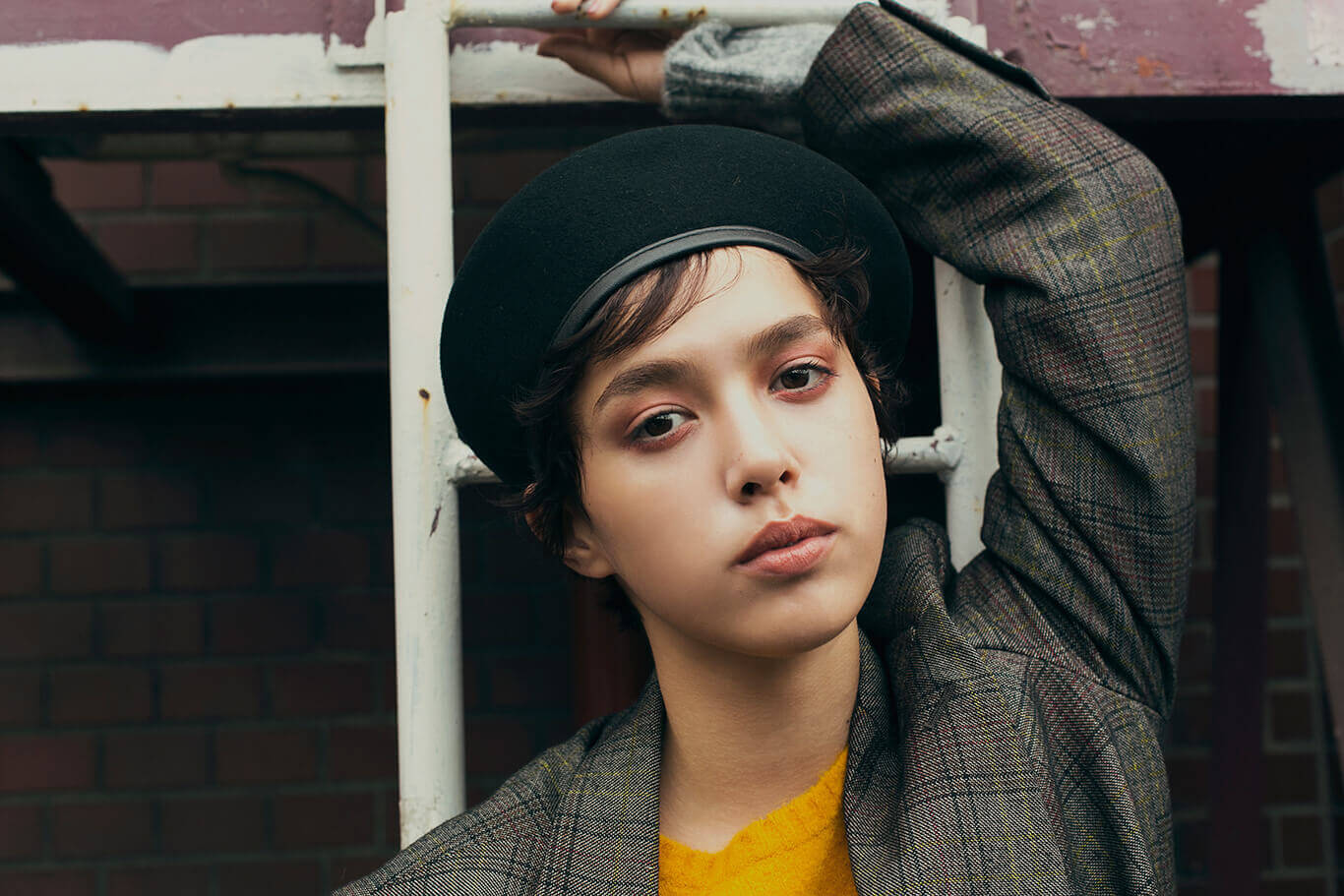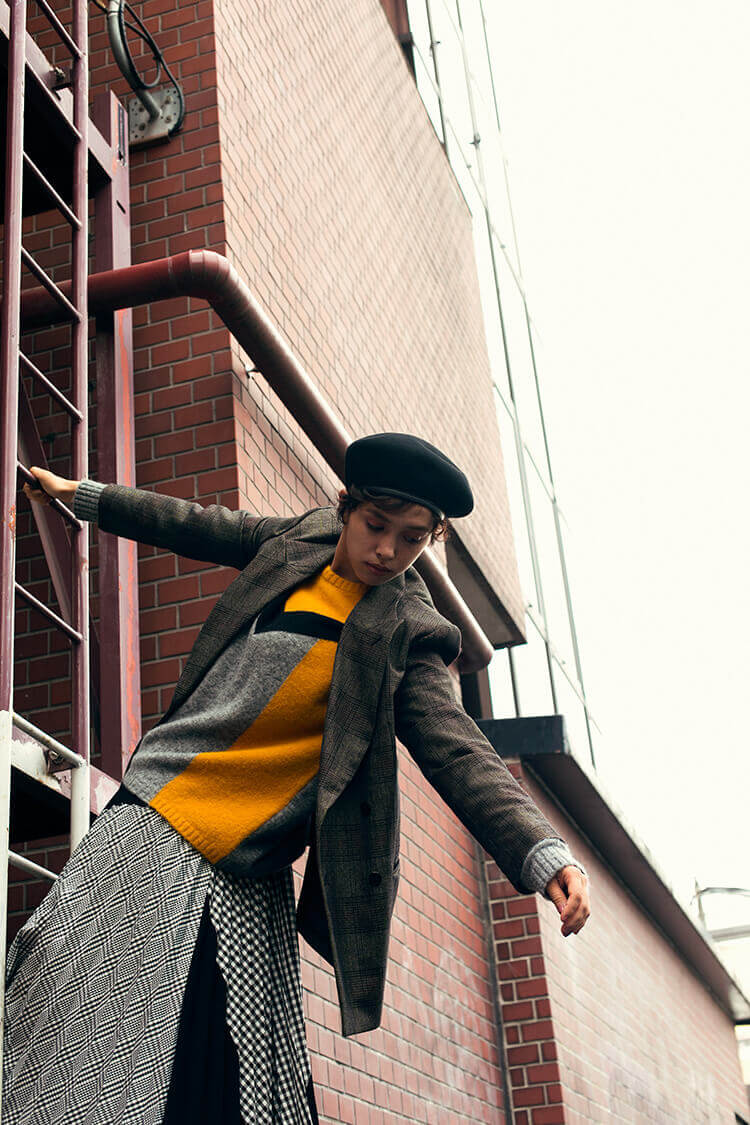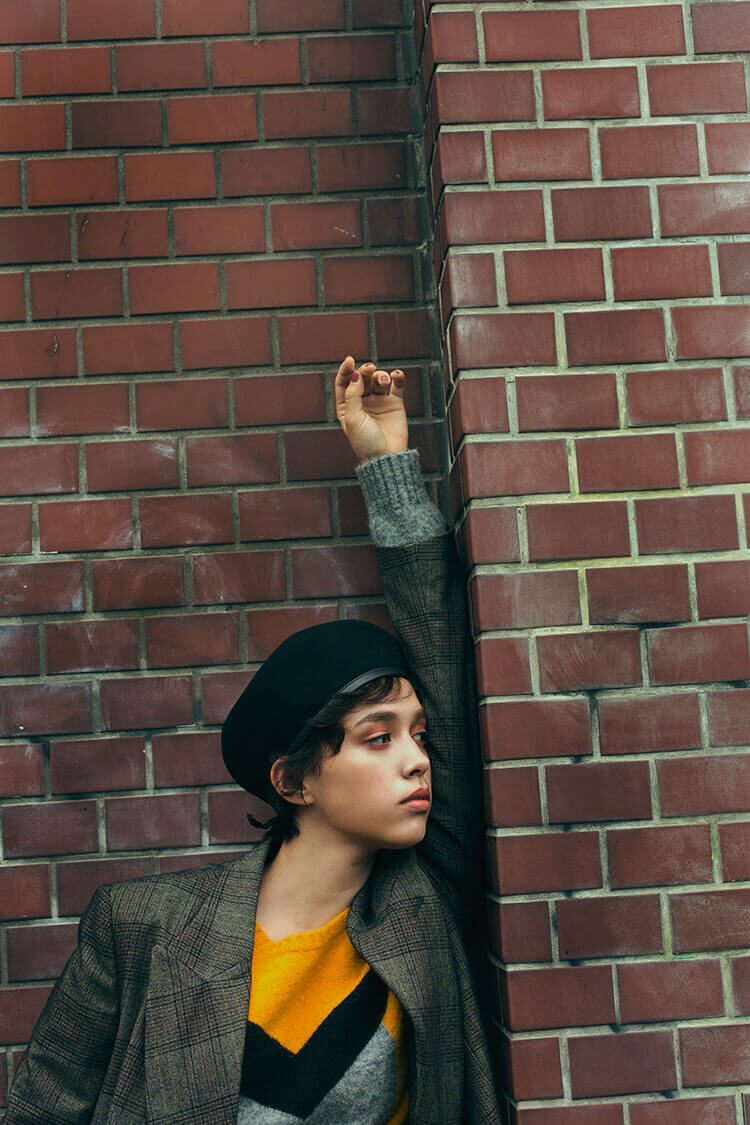 The outfit is a patterned-patterned style which are comprised of the checkered jacket on top and the pleat skirt on its bottom. A tip here is that wearing slightly different colors and patterns with the several black accents will generate a unique yet moderate overall outfit. Additionally, the college student-like inner knitwear with the V-shaped design adds a street vibe to the entire style. The tracked pants with the vivid sidelines also boosts the up-to- date ambience to it as well!
<JOURNAL STANDARD> Jacket ¥39,000+TAX, <TERA> Line Knit ¥29,800+TAX, <TERA> Pleat Skirt ¥42,000+TAX, <77 circa> Line Pants ¥32,000+TAX, <MAISON EUREKA> Fur Pumps ¥41,000 +TAX (All items from Journal Standard Omotesando 03-6418- 7958)