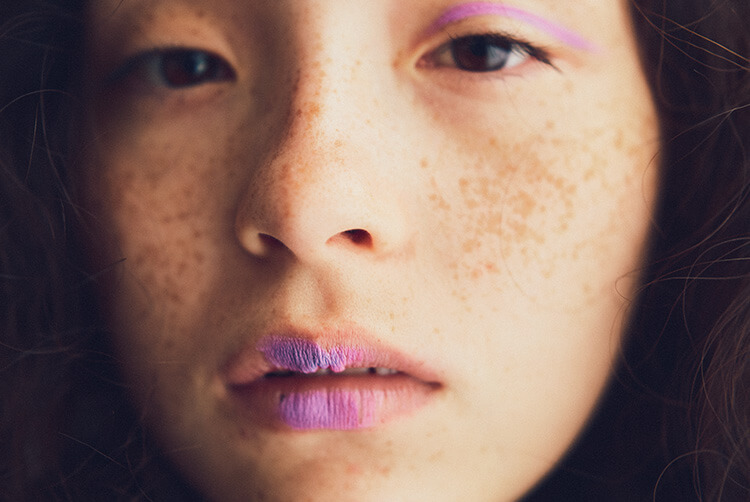 My Teacher with JOURNAL STANDARD.
#4 A lesson of a color makeup with Serena Motola.
Photo_Taro Hirayama 
Styling_Arisa Tabata 
Hair & Make-up_Ryoki Shimonagata 
Model_Serena Motola
While its 20th year anniversary is hitting this year,
Journal Standard is still developing tremendously more than ever before.
And, in this serial publication,
Girl Houyhnhnm and Journal Standard are collaborating to represent brand-new styles derived
from the autumn-winter keywords we have chosen.
The forth volume of the publication is a "color makeup".
Under the supervision of Ryoki Shimonagata, a hair and makeup artist,
we'll introduce a mature color makeup with the model, Serena Motola.
Please check out the detailed explanations of the makeup by Ryoki
on the Journal Standard official website!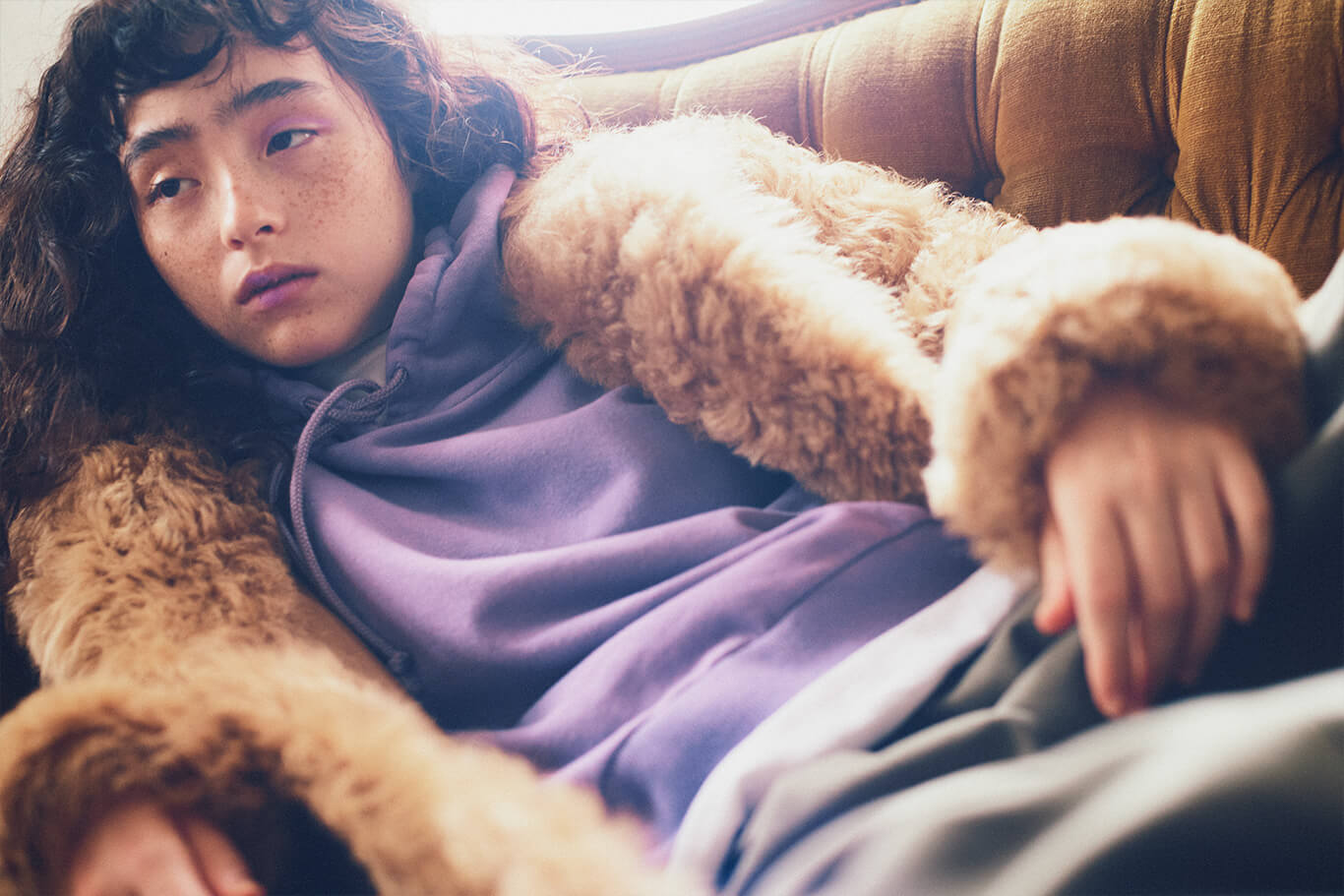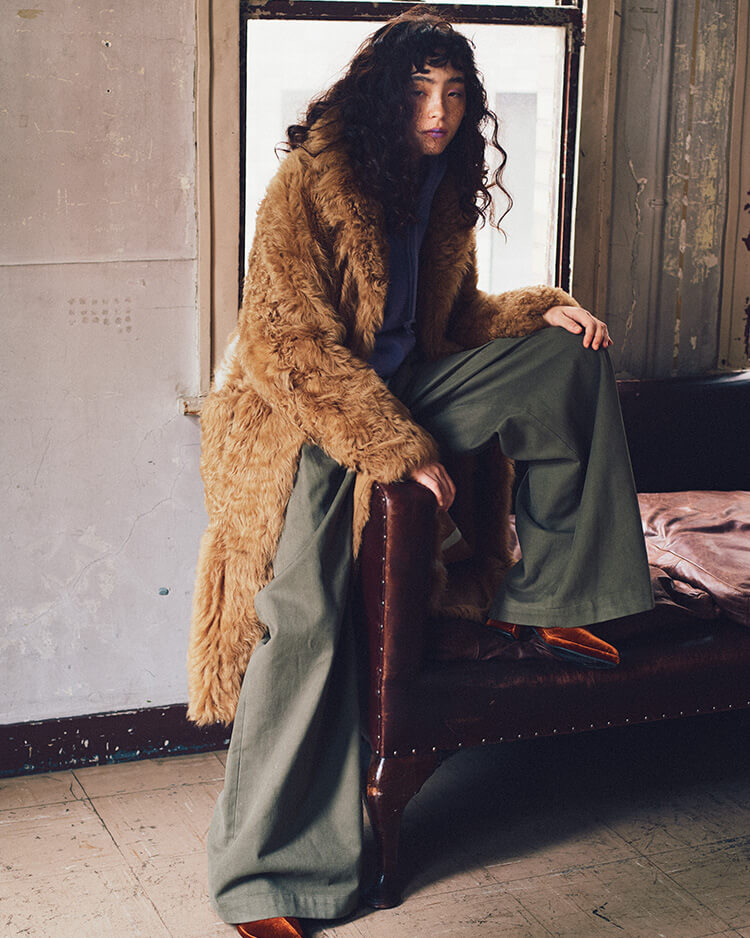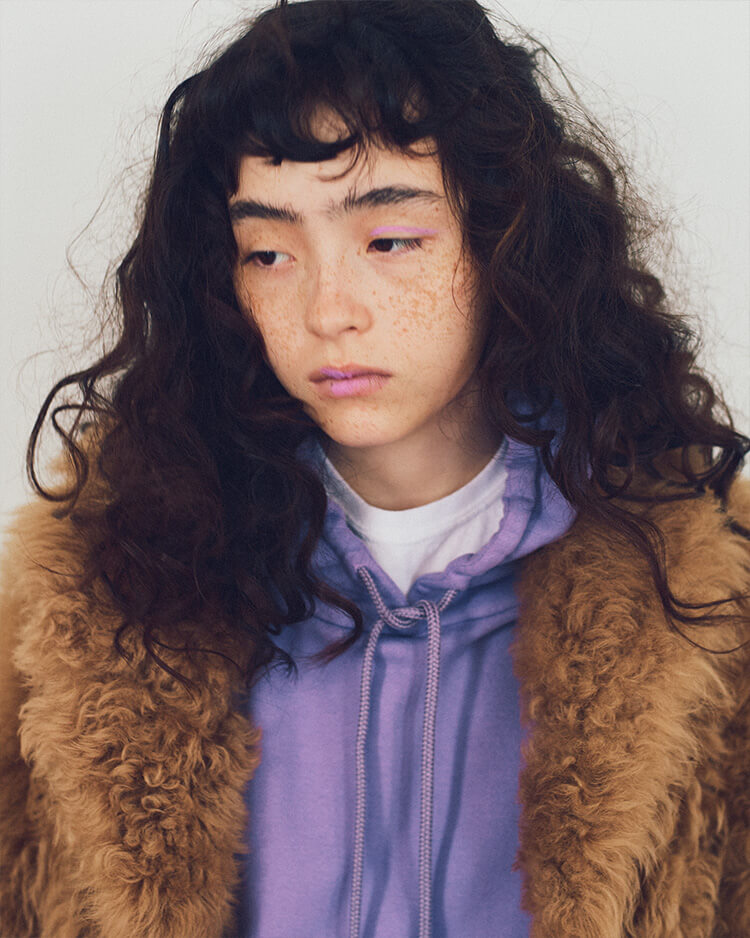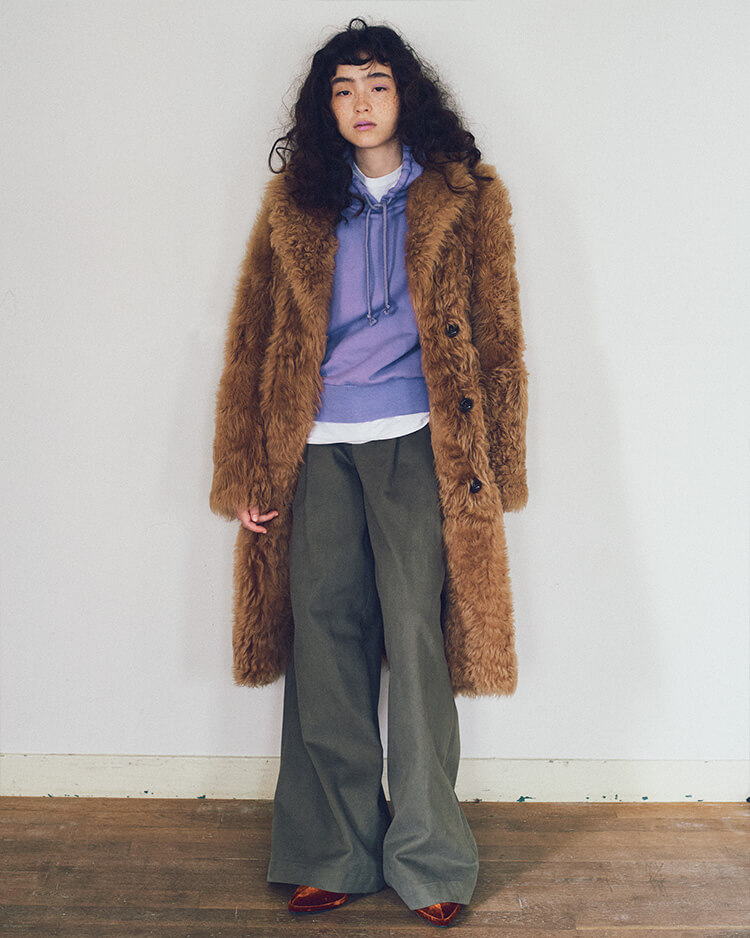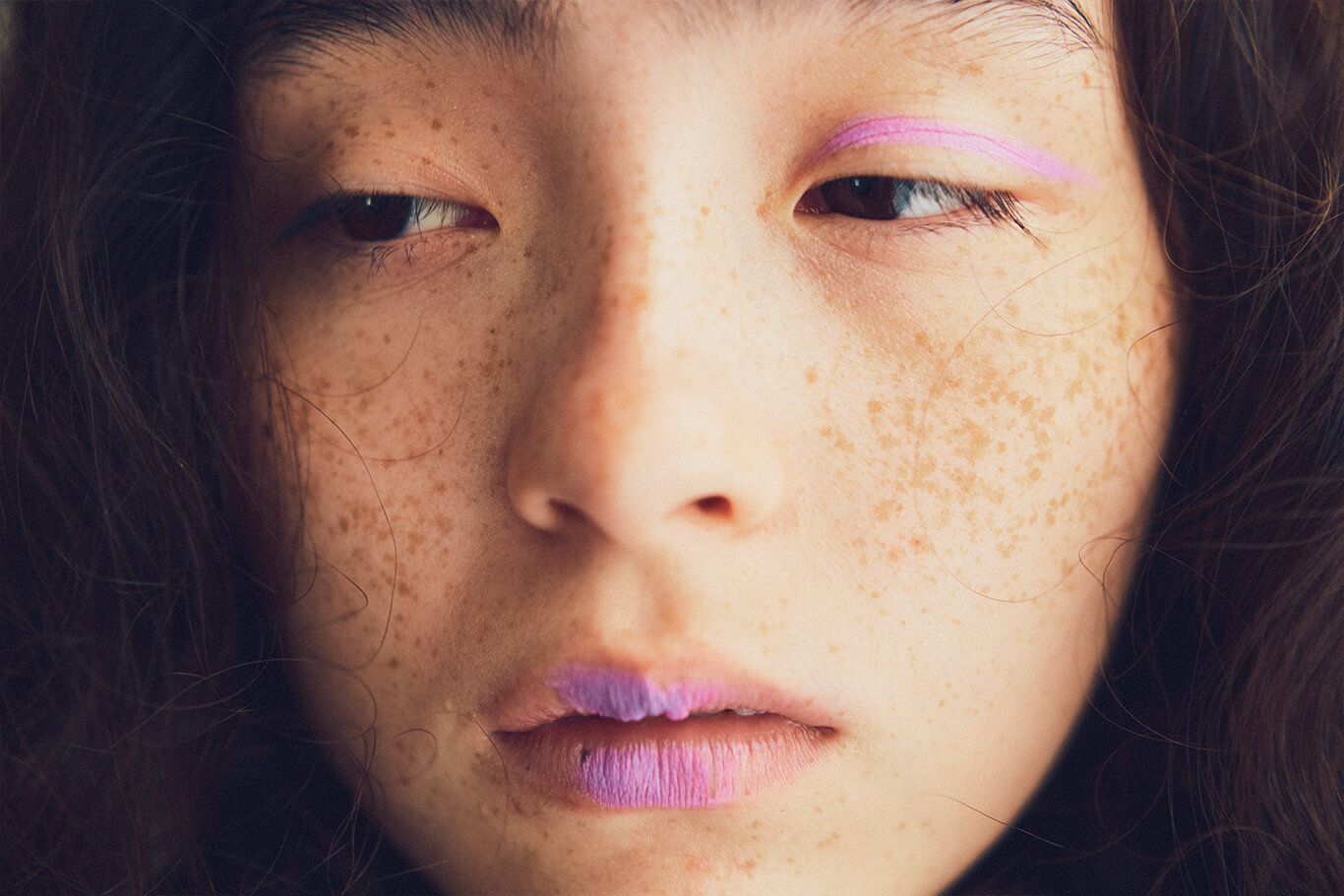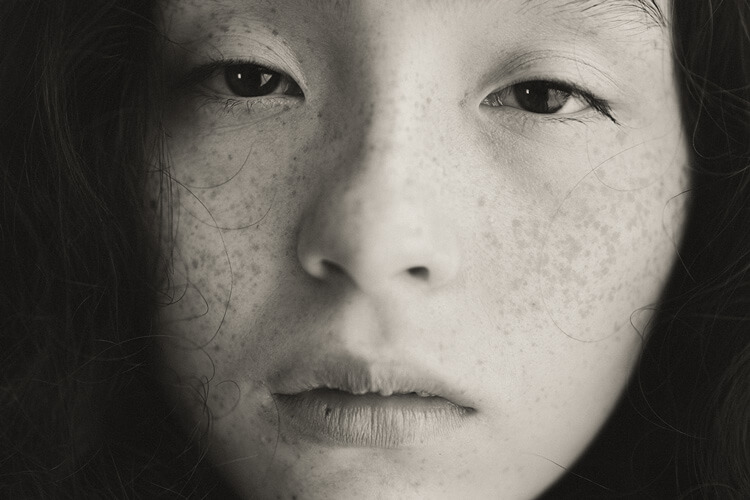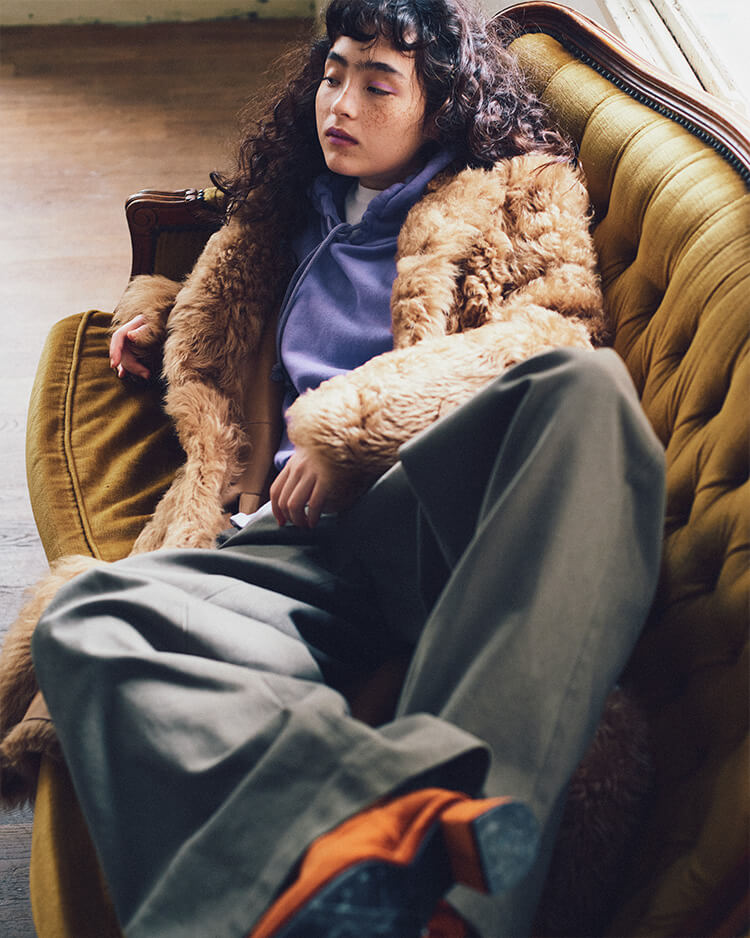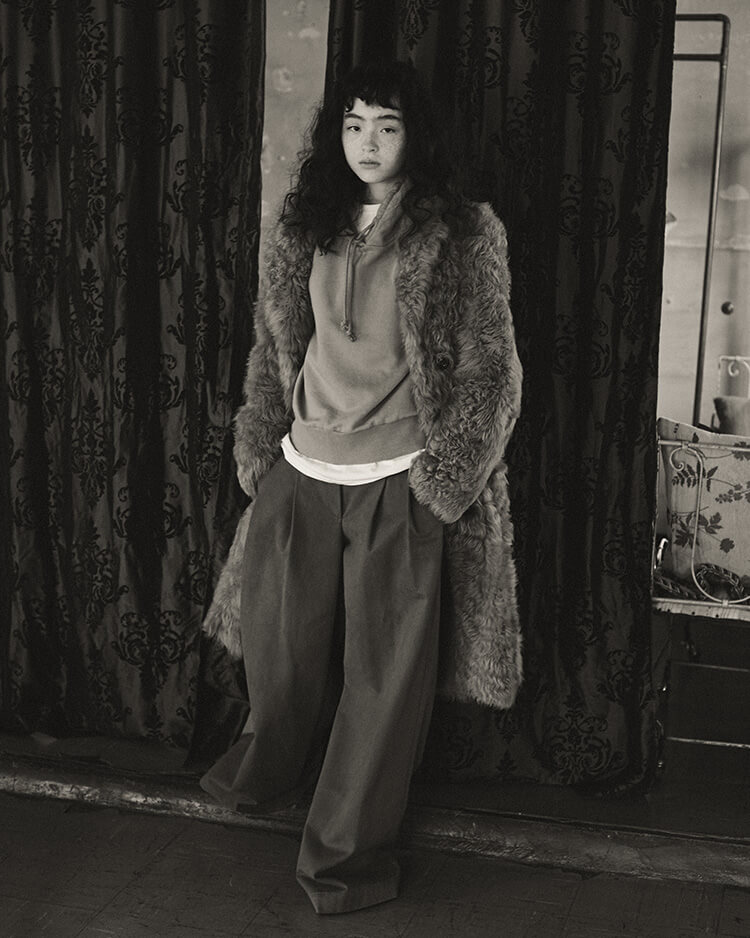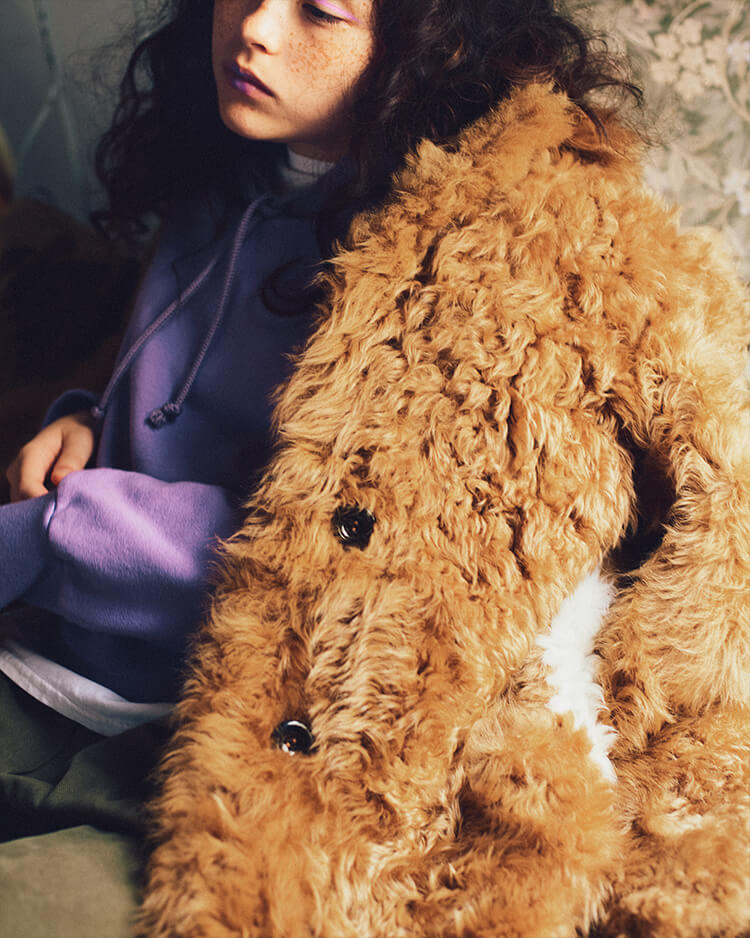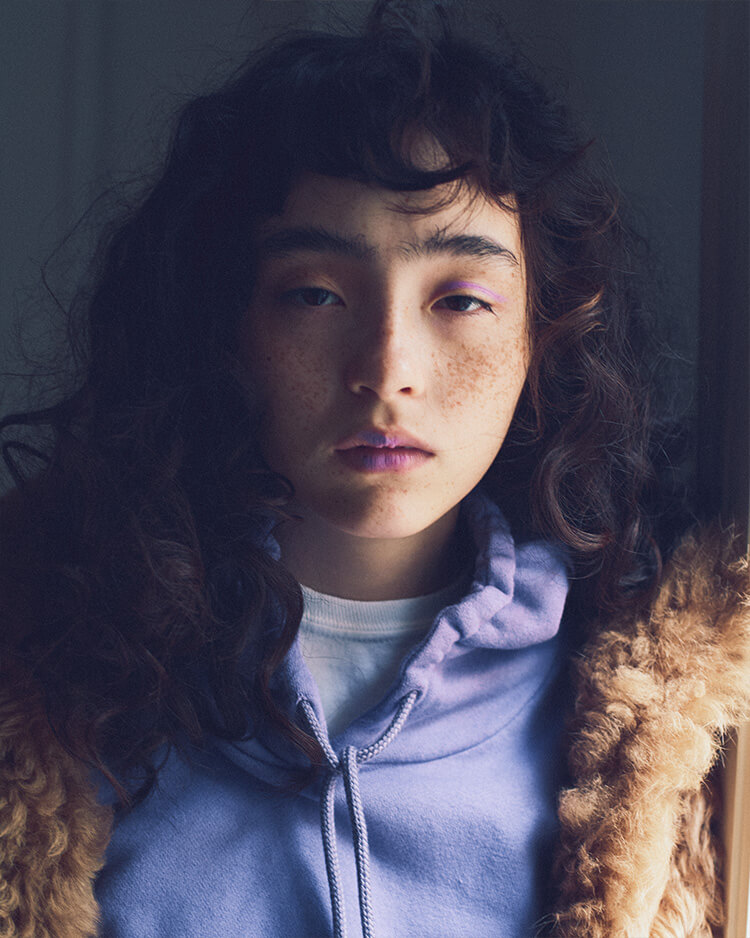 Entirely, we applied the purple into the makeup which is the same tint of the hoodie. For the eyelids and lips, a bright matte cream eyeshadow is being used. Moreover, a special point is that we applied a straight sideline by a thin brush only on the left eyelid. For those of you who have huge eyes and thus color makeups tend to look immature on you, marking a straight sideline like the look would generate a cool impression. Similarly, apply the same cream eyeshadow on lips where the matte texture perfectly produces a rough yet luxurious expression. According to Ryoki, "to generate a mature color makeup, incorporate spicy flavors to it."
<Sandy Liang> Fur Coat ¥430,000+TAX, <JOURNAL STANDARD> Hoodie ¥11,000+TAX, <360゜> Long-Sleeved Tee ¥6,500+TAX, <jejia> Wide Pants ¥36,000+TAX, <Reike Nen> Velour Boots ¥52,000+TAX (All items from JOURNAL STANDARD Shinjuku 03-5367-0236)