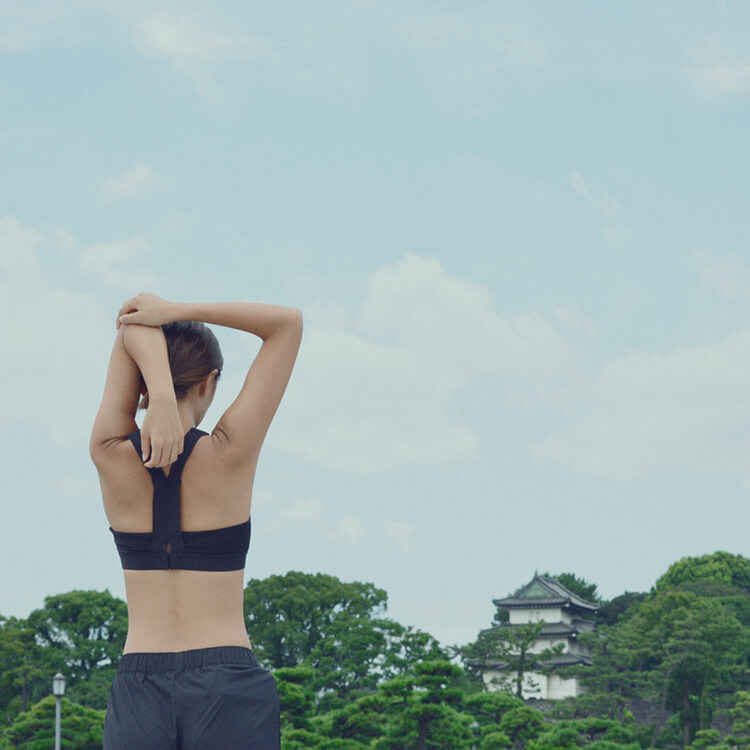 ROAD TO BERLIN.
Mao Mitsui's path to the Berlin Marathon.
Photo_Satomi Yamauchi
Mao Mitsui was the model who we had previously
interviewed and photographed for her training and running in San Francisco.
And soon, she will be challenging her first marathon in Berlin!
As Mao is being a captain of Adidas MeCamp, a multi sports community,
I have again followed and photographed her training
and running of her path till the day she confronts the 42.195km run in Germany.
We'll be updating the reports of the actual Berlin Marathon as well, so look forward to it!
Let me firstly introduce MeCamp for those of you who don't know it! This is a sports community held by Adidas in which every single woman can participate, and its training is held every Sunday and a Saturday once a month in downtown areas such as Shinjuku or Yurakucho. The great thing about this training event is that it's FREE! Yet, the participants are selected by a raffle after the registrations on its web, so only the lucky winners can be engaged in this event.
https://adidas.jp/mecamp/

We participated in the Mao's MeCamp training for two times, and both of them were morning events between 9:10-10:30am at the Adidas women store in Yurakucho Marui. The first training was a "tube training" that we used a rubber tube to enhance our muscle systems. In the event, there were about 20 participants who mainly trained the inner muscles.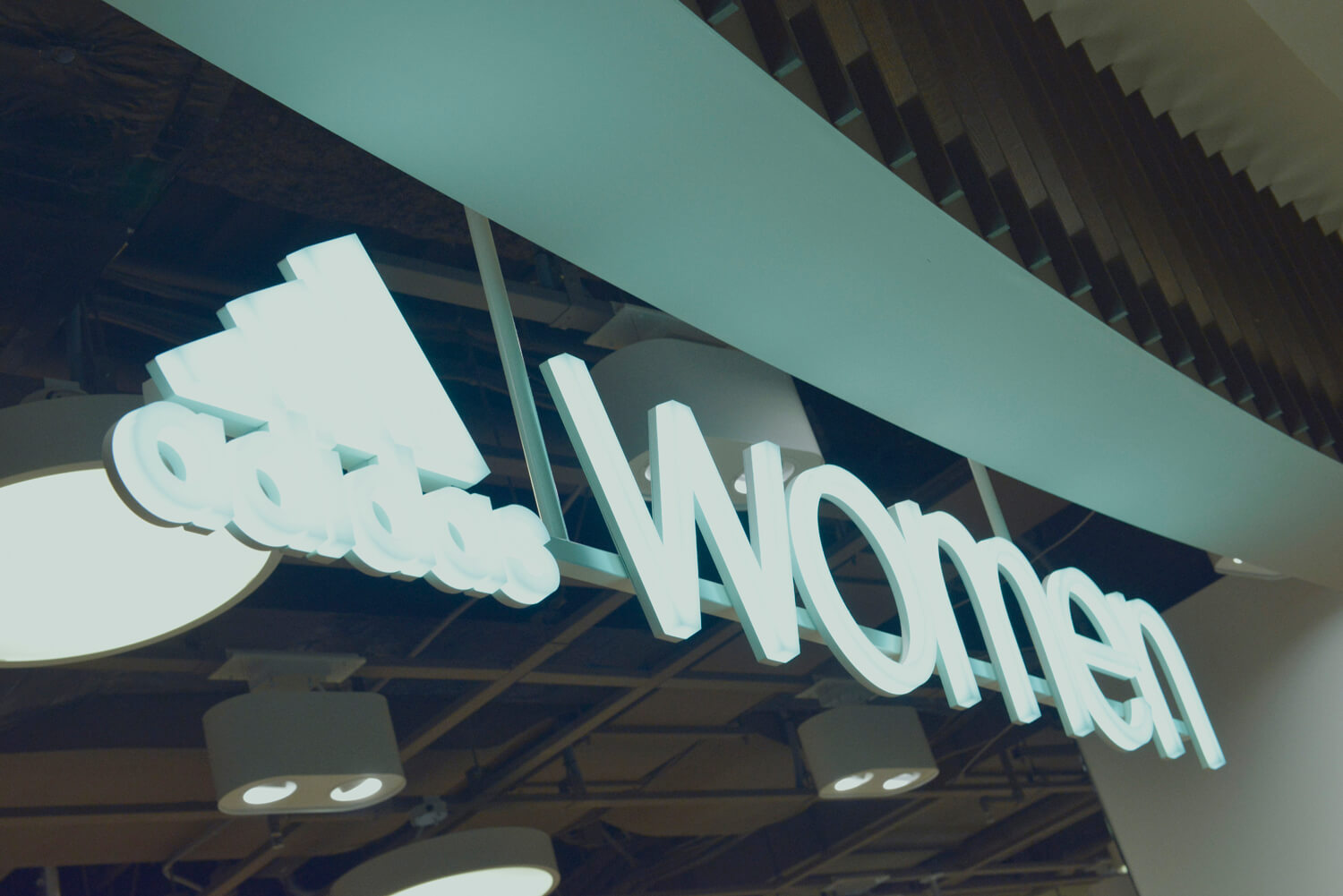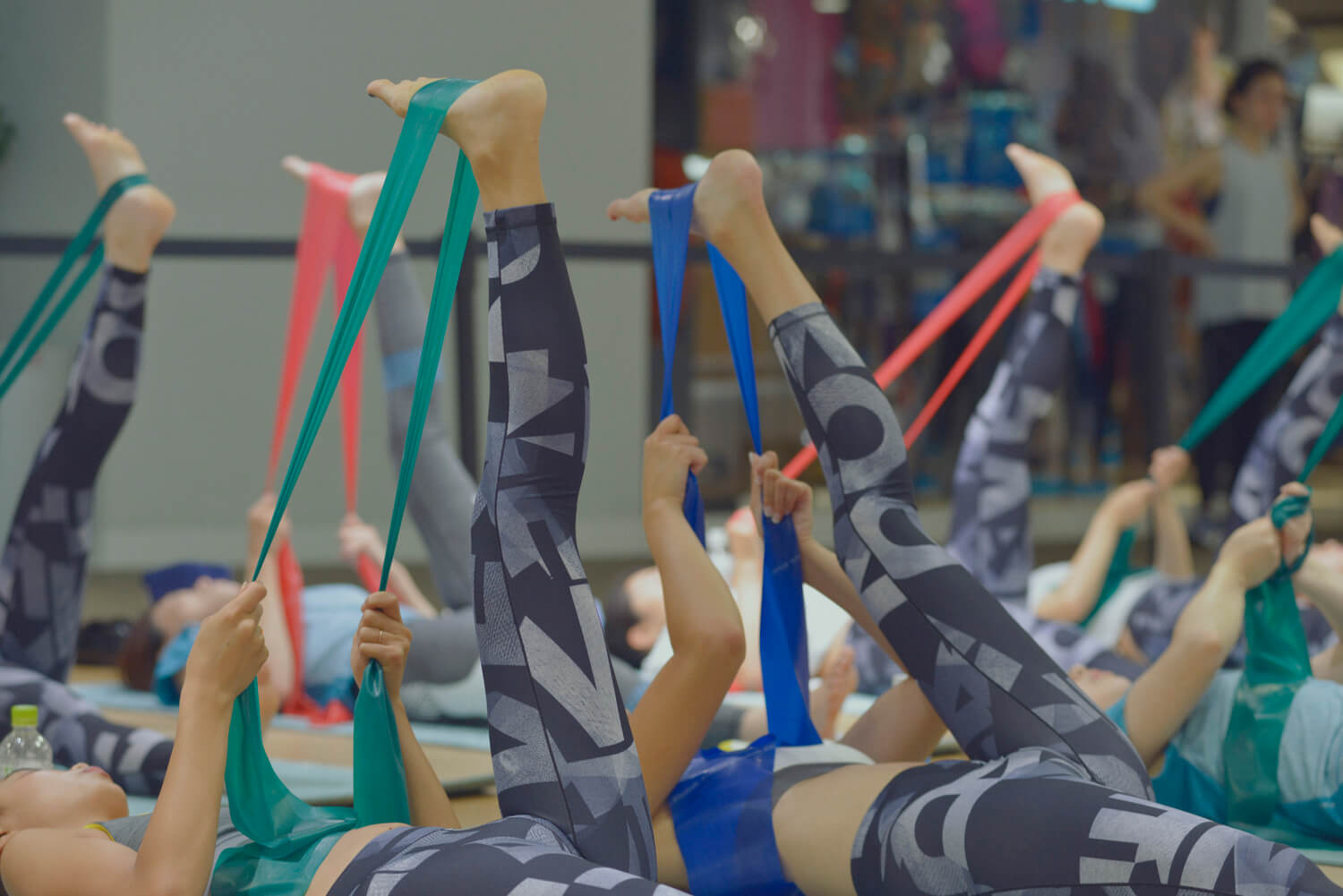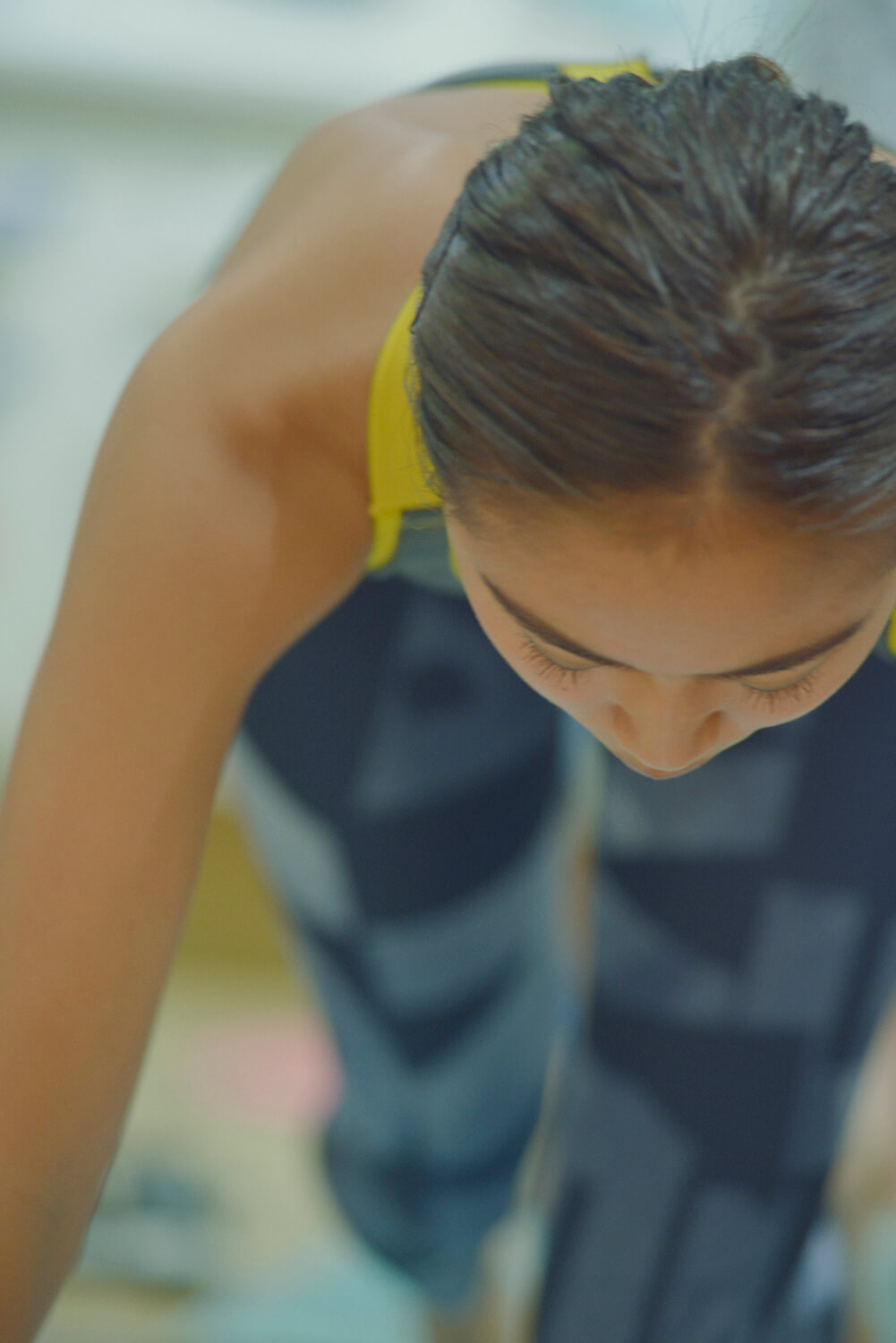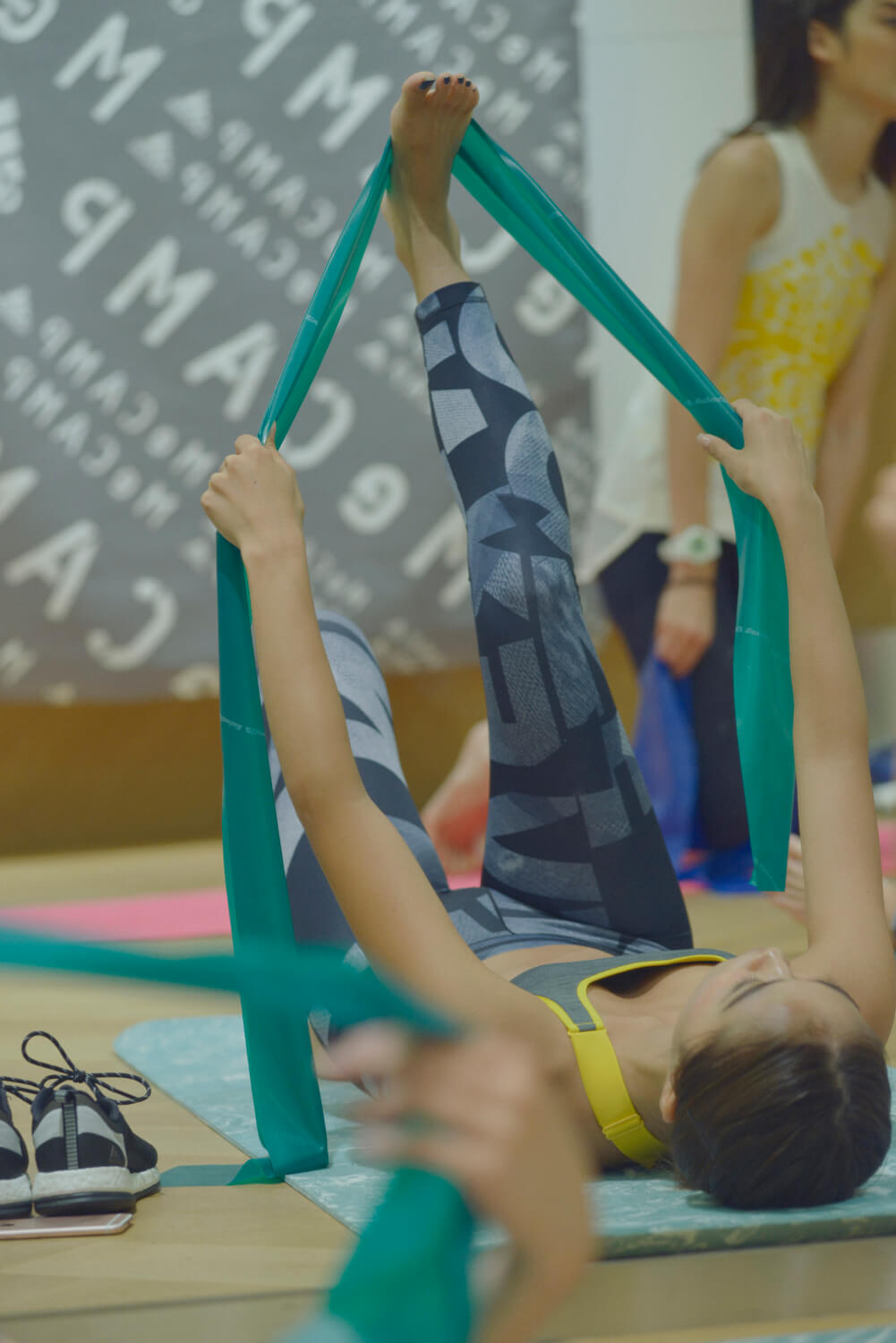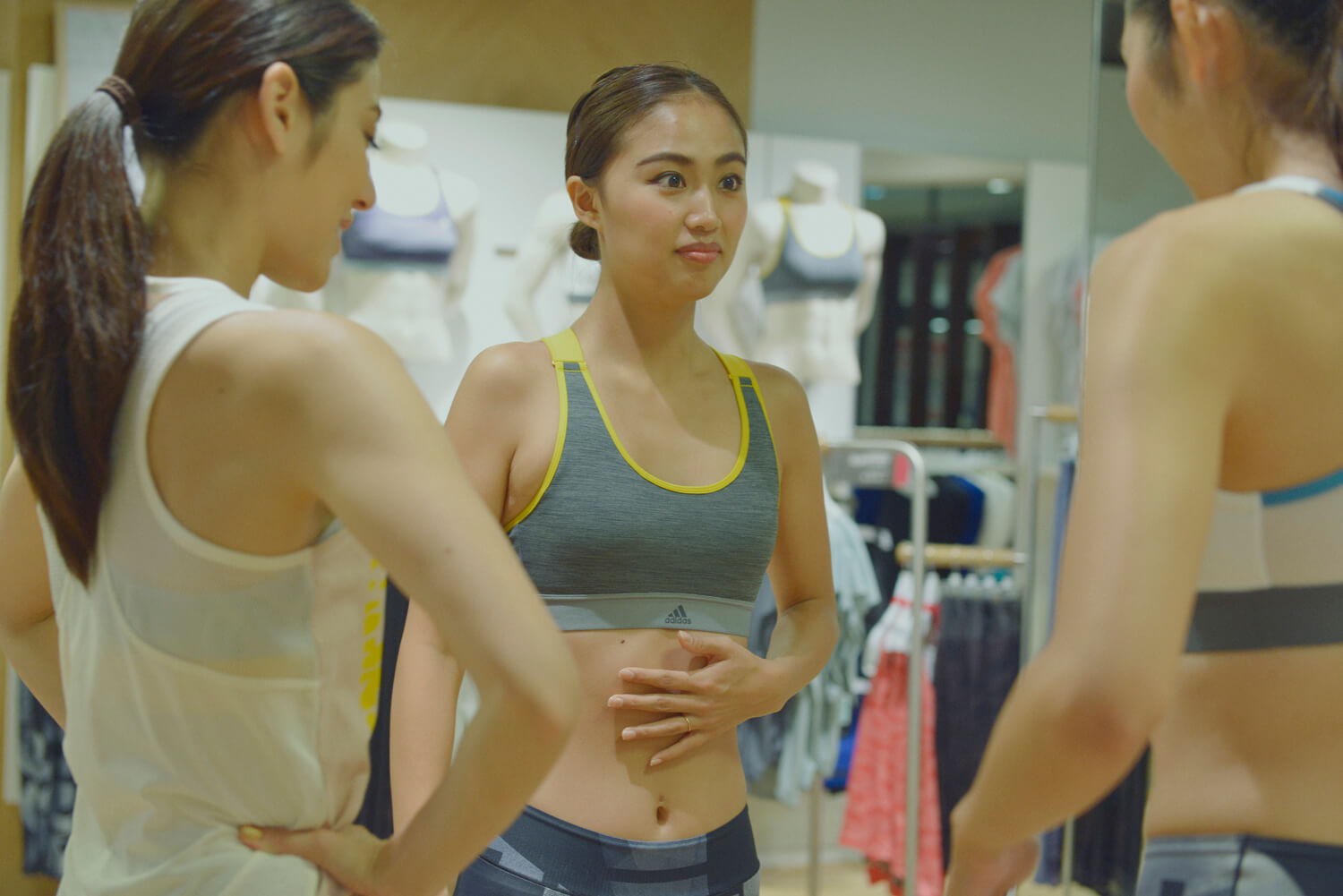 "It looks splendid when the colorful tubes are moving around, but the training itself is pretty tough. Trainers are nicely yet strictly fixing trainees' body shapes, so it's really effective but exhausting. Moeko Fukuda, a model and another captain at MeCamp, experienced a marathon before, so I received several advices for running after the training."

The second training was a "functional training" which rejuvenates our bodies. There was an immense surprise in the event in which Ally Love, a dancer who is also an Adidas global ambassador, joined our training as she was visiting Japan during her personal trip.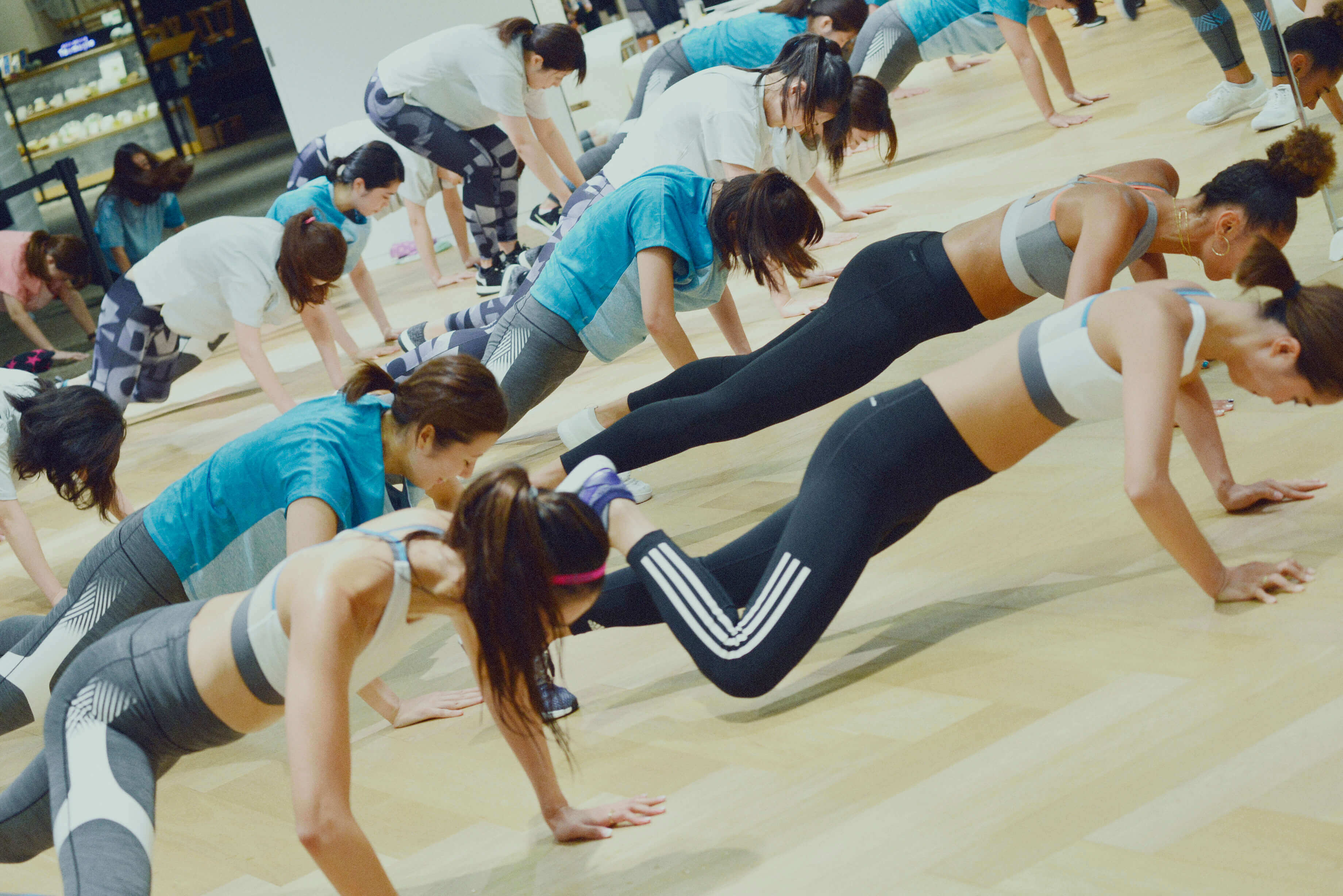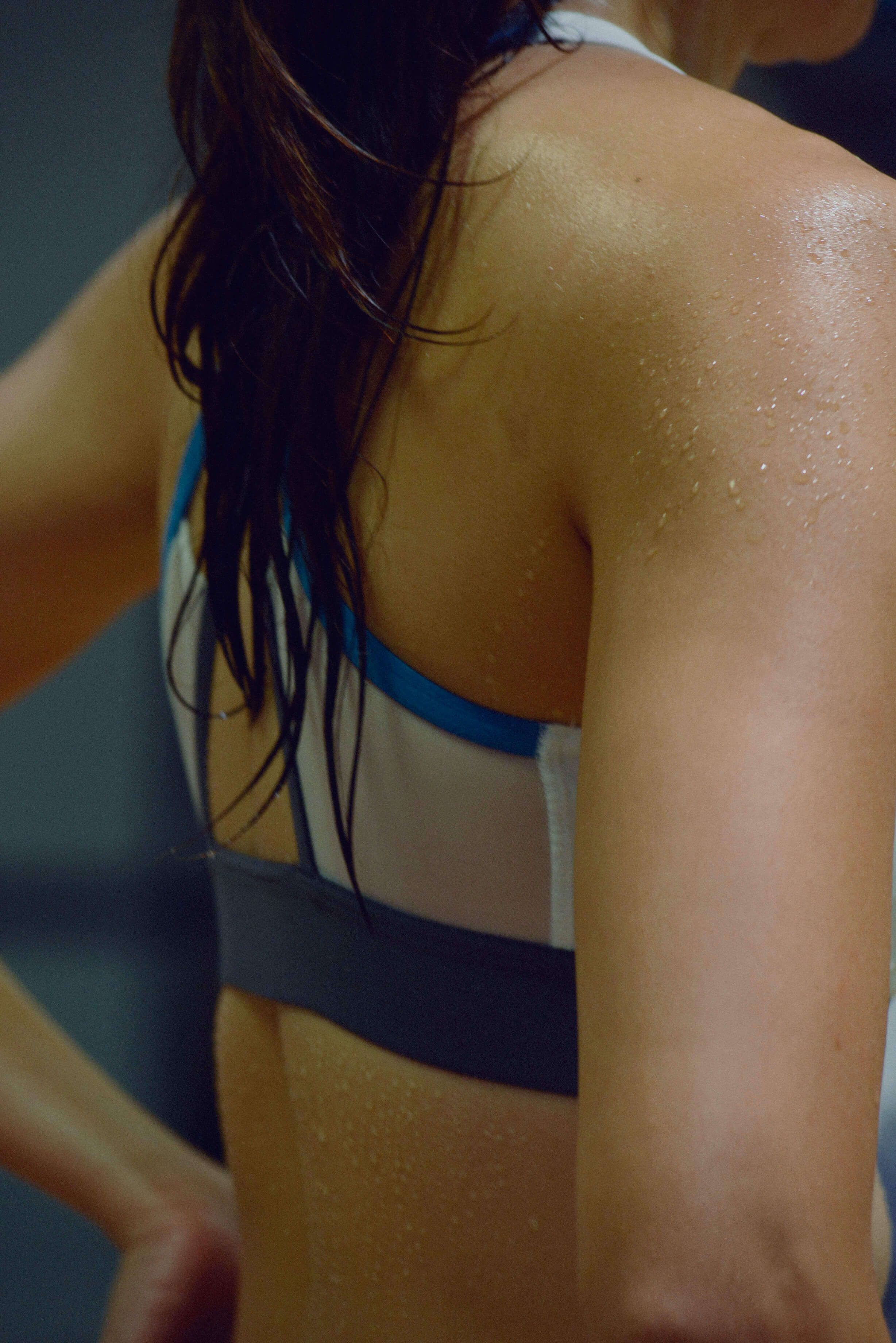 "These pushups with one leg and squats are so hard! However, Ally united the entire group and made the event so bright and cheerful. Despite the fact that she doesn't understand the Japanese language, she was an exceptional leader who integrated the training to the next level! Her performance was so fascinating as well as her style haha."

Seemingly, there are a lot of people who would befriend through MeCamp where they start to work out together beside the event. At the day, there was a special menu which was to run around the Imperial Palace from the Adidas Runbase in Hanzōmon. According to Mao, she personally thinks "Ultraboost X" is the best footwear for running!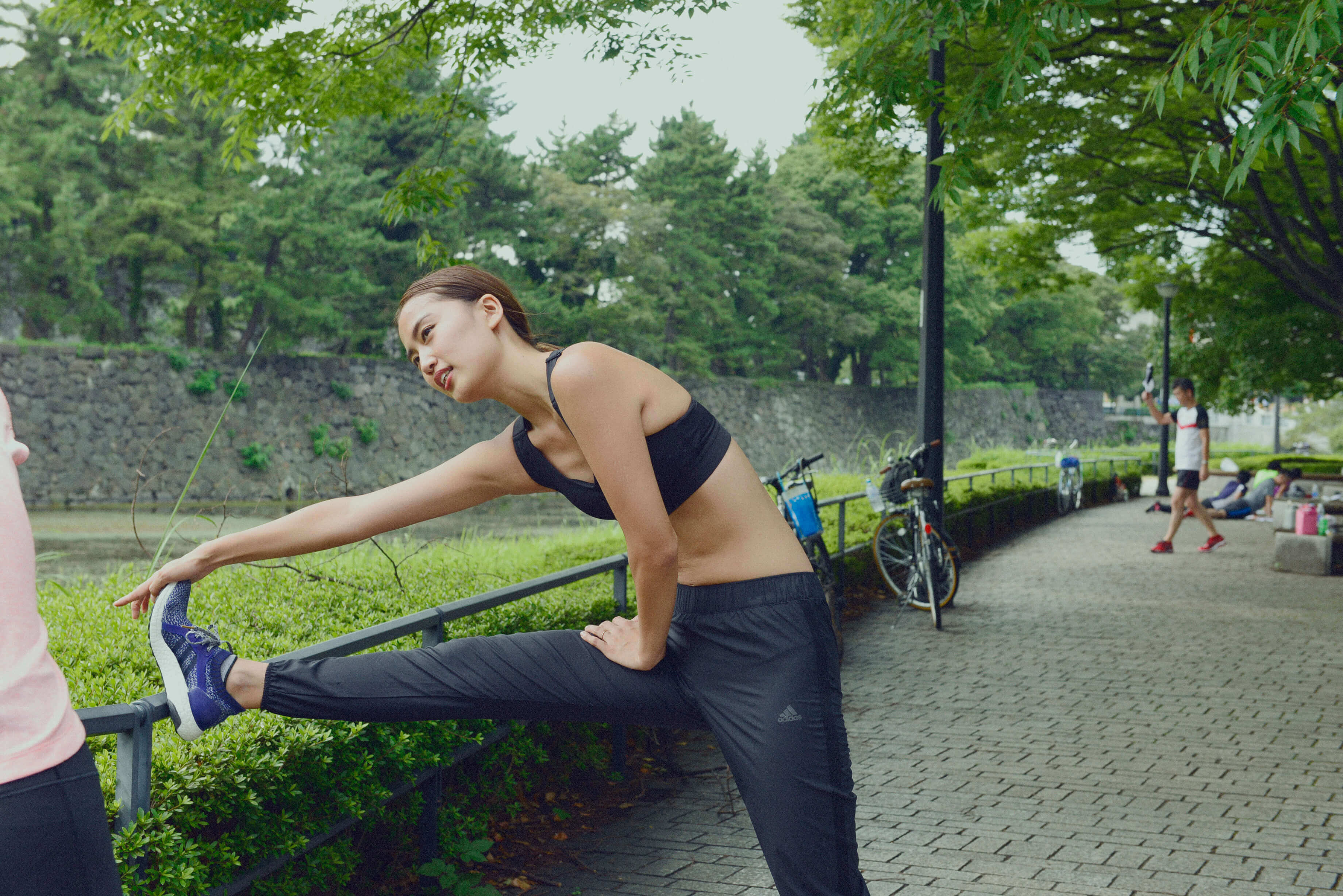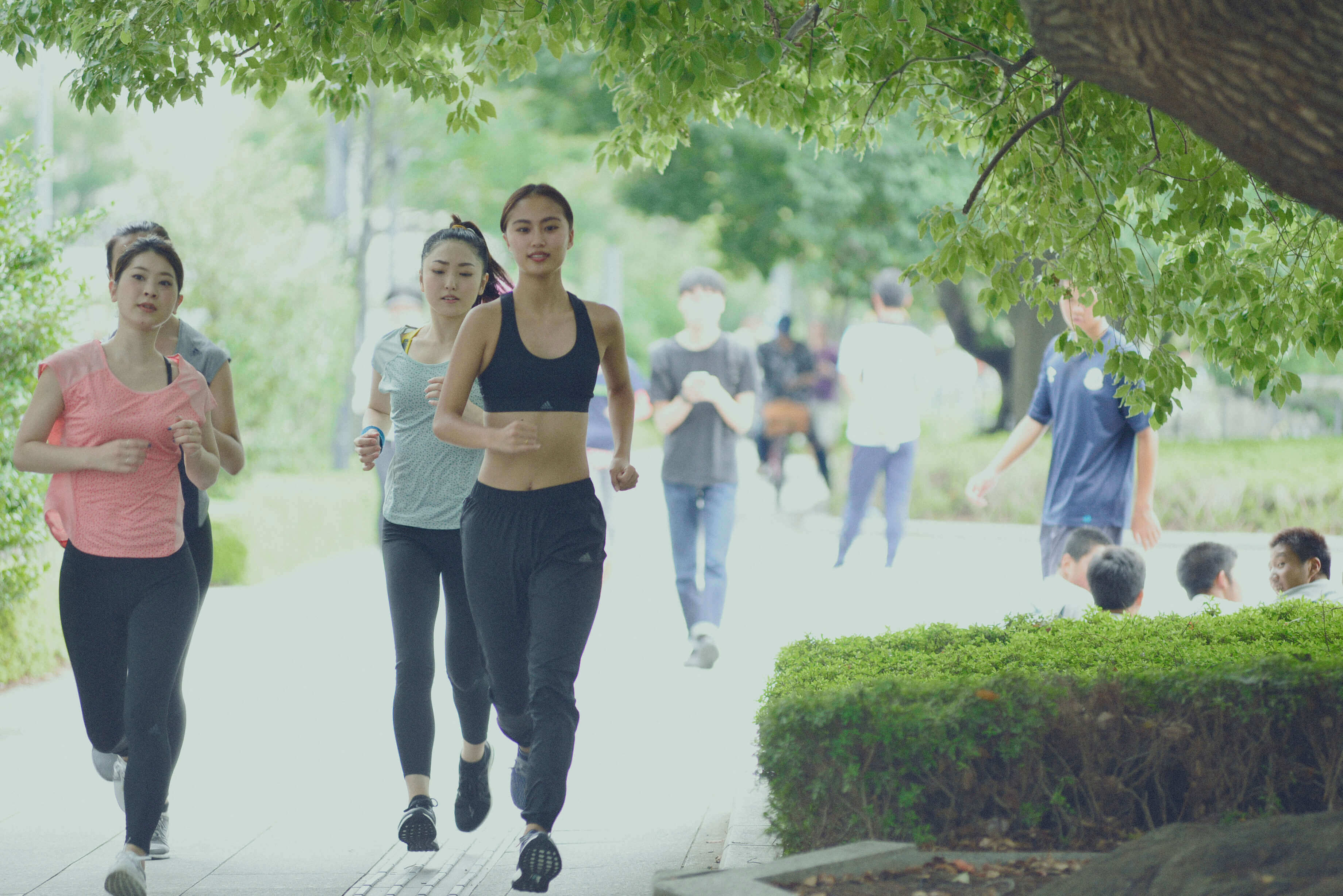 "I started to get along with the members who participated in MeCamp through pairing up during the training. Beside the event, we go for running, working out, or even having a cup of coffee after the training haha. Moreover, we can share our knowledge about the latest training goods and sneakers which is awesome, and it's definitely much fun to run or work out together with the others than do them alone, right?"

"Since I decided to engage in the Berlin Marathon in this June, I have been training so hard through MeCamp and the other Adidas events. I'll do my best no matter what to finish the entire race!" The Berlin Marathon will be held on September 24th. We'll support and report Mao's great challenge, so stay tuned!
CREDIT
〈Adidas〉 Training High Support Committed Bra ¥6,989+TAX, Training ULTIMATE2.0 TYPO ¥7,989+TAX
〈Adidas〉 Training Medium Support Halter-neck Bra ¥4,489+TAX, Training 3S Tights ¥6,989+TAX, UltraBOOST X ¥20,000+TAX
〈Adidas〉 Training High Support Climachill Bra ¥5,989+TAX, RESPONSE Wind Pants ¥5,489+TAX, UltraBOOST X ¥20,000+TAX

Adidas Group Customer Service 0570-033-0333 (9:30~18:00 except weekends and holidays)