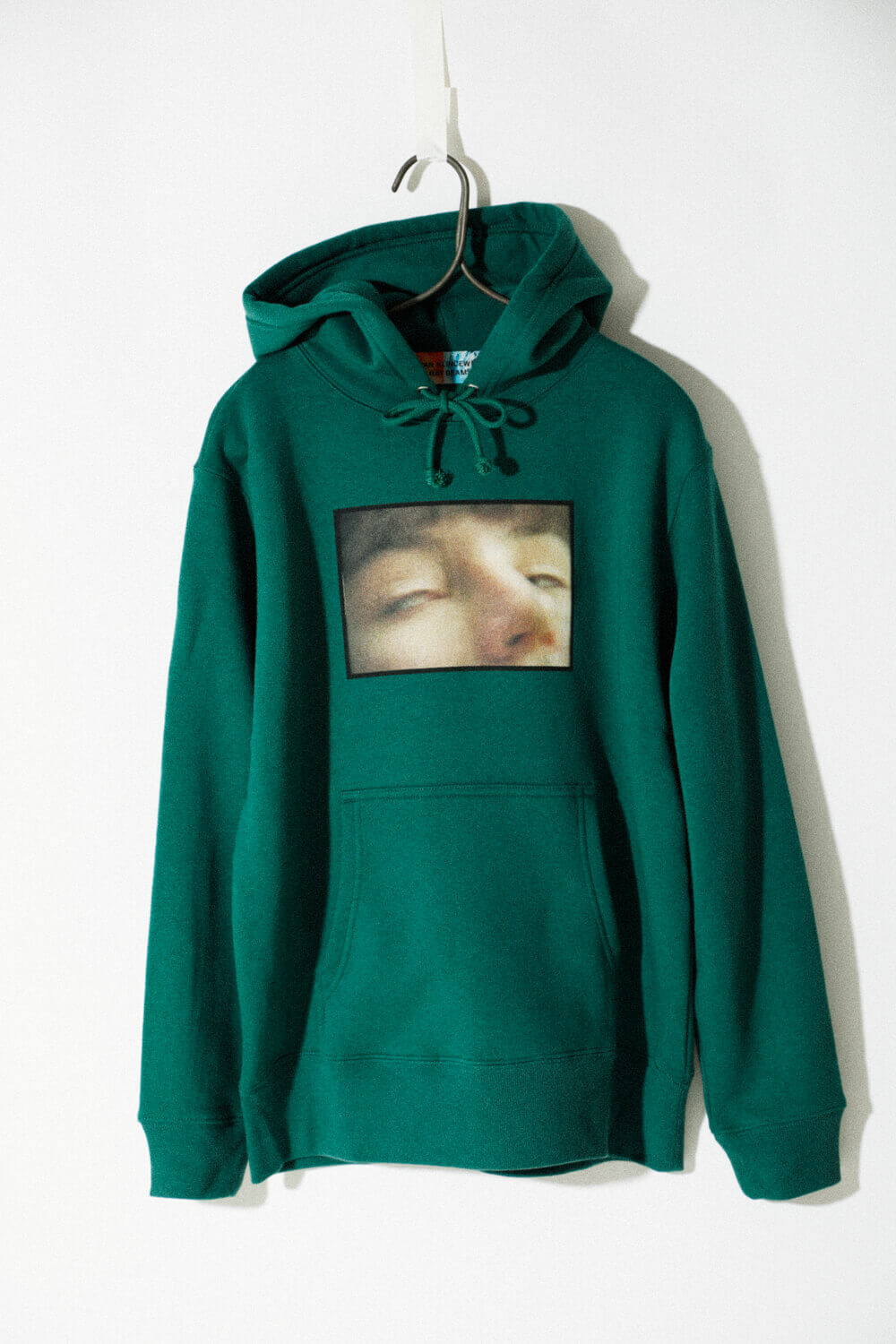 JULIAN KLINCEWICZ × Ray BEAMS
Hoodie from JULIAN KLINCEWICZ × Ray BEAMS.
Pictures make people happy.
One day, I found this collaborated hoodie by an artist, Julian Klincewicz, at a Ray BEAMS store. He is merely a 21-year-old guy, yet he works in versatile fields such as a filmographer, a musician, a model, and even a skater, and he visited Japan in this spring. Well, I firstly didn't know this piece was the collab with him, but I was intrigued by its design of the rolled-eyed-print. Additionally, I loved the green color which is just like a typical college hoodie, not like a common hypebeast item. With this, I could possibly make everyone laugh and warm even in a cold winter day. Rolled eyes are the global communication tool, haha.
¥11,000+TAX
BEAMS WOMEN SHIBUYA
+81-3780-5501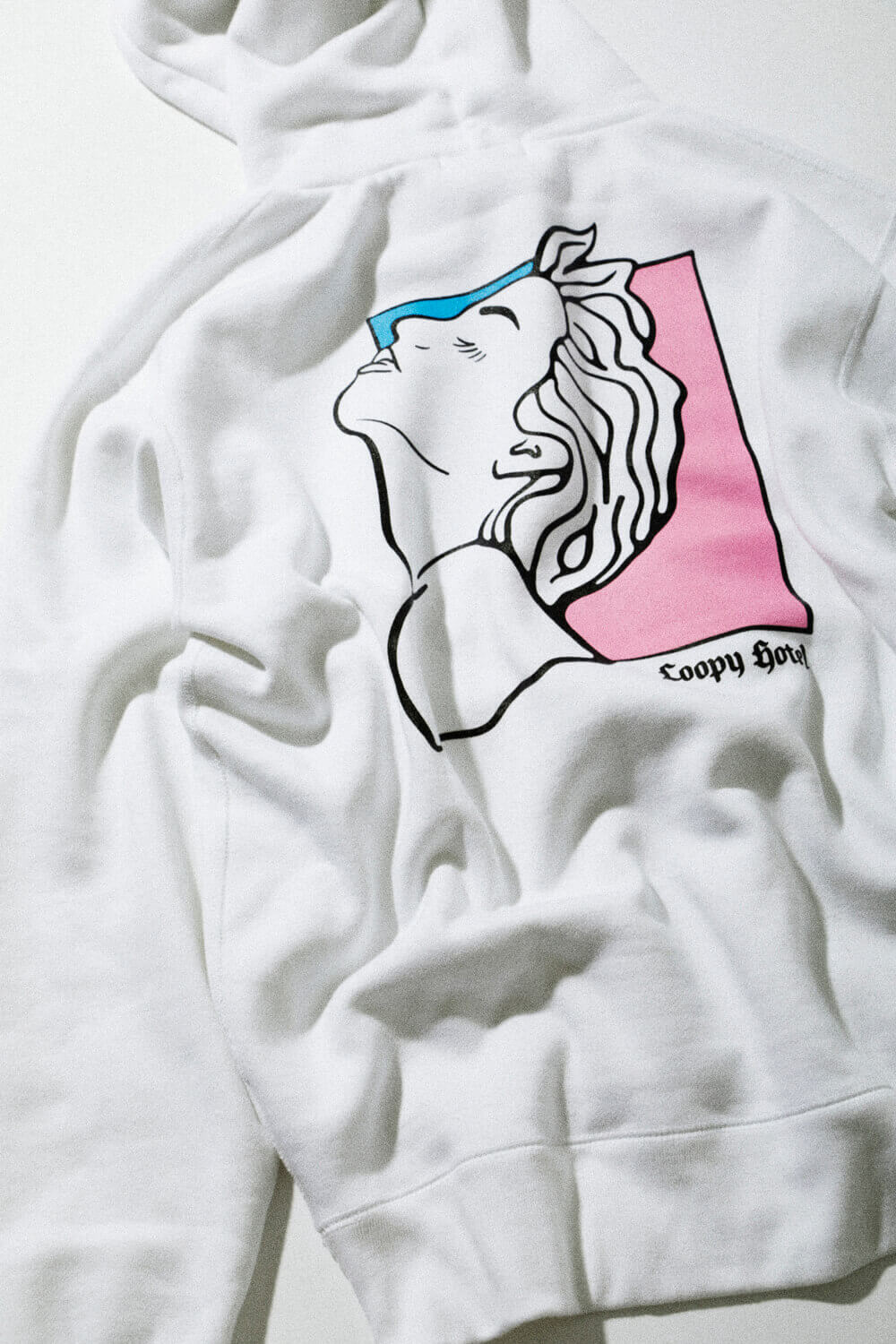 LOOPY HOTEL
Hoodie from LOOPY HOTEL
Backpacks prohibited.
If you're a girl, you gotta cop this hoodie. Loopy Hotel is a brand directed by TEITO, a 23-year-old illustrator, who grew up in foreign countries such as Brazil hence obtains a unique creativity. WISM fell in love with the brand and thus started dealing with its products, and according to the store, all of its items would be instantly sold out once they are released. I also fell in love with the Madonna print once I entered the store and so purchased it immediately then, haha. Unfortunately, the size XL was the only available one though… Yet, I'll wear it with inner downs by covering the space inside during a winter. Undoubtedly, I really wanna show off its back image! By the way, a Nigerian stranger complimented this hoodie when I was in a foreign airport. Madonna is such a universal icon!
¥13,500+TAX
WISM
+81-6418-5034