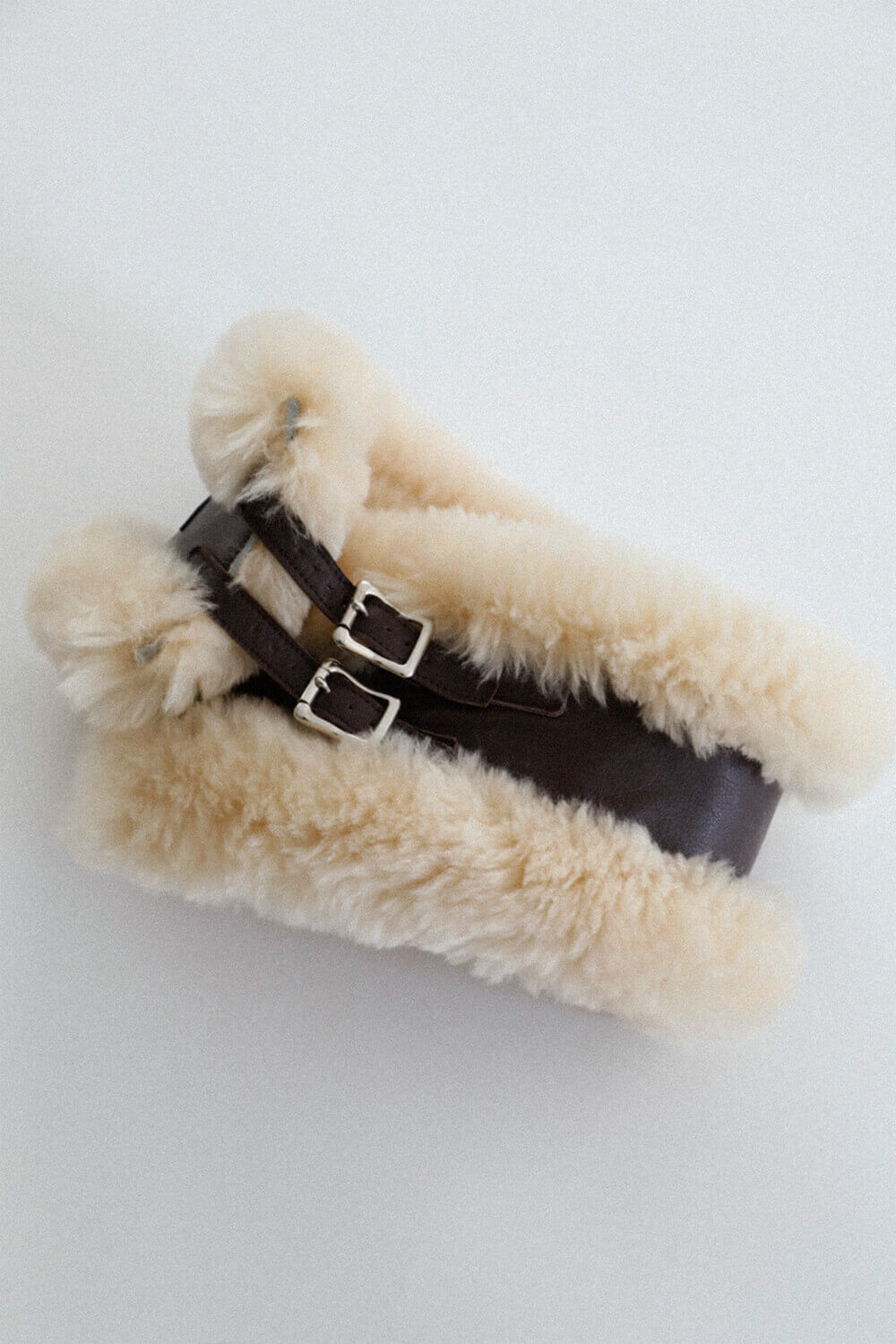 THE NERDYS
Mouton Neck-Warmer from THE NERDYS
Modern military wear.
The mouton neck-warmer from THE NERDYS was what everyone including stylists, editorial designers, and I who were in the brand's showroom all purchased. As you see, this item is derived from the neck part of a classic B-3 jacket. The designer himself said, "you won't see the same thing in the other brands." Absolutely, he is right and I was totally shocked by his innovative idea! I wanna put it on with a B-65 jacket in which I can revel in the army and air force styles at the same time haha. I'm pretty sure the piece will be my buddy of the winter!
¥23,000+TAX
BIN
+81-6416-0634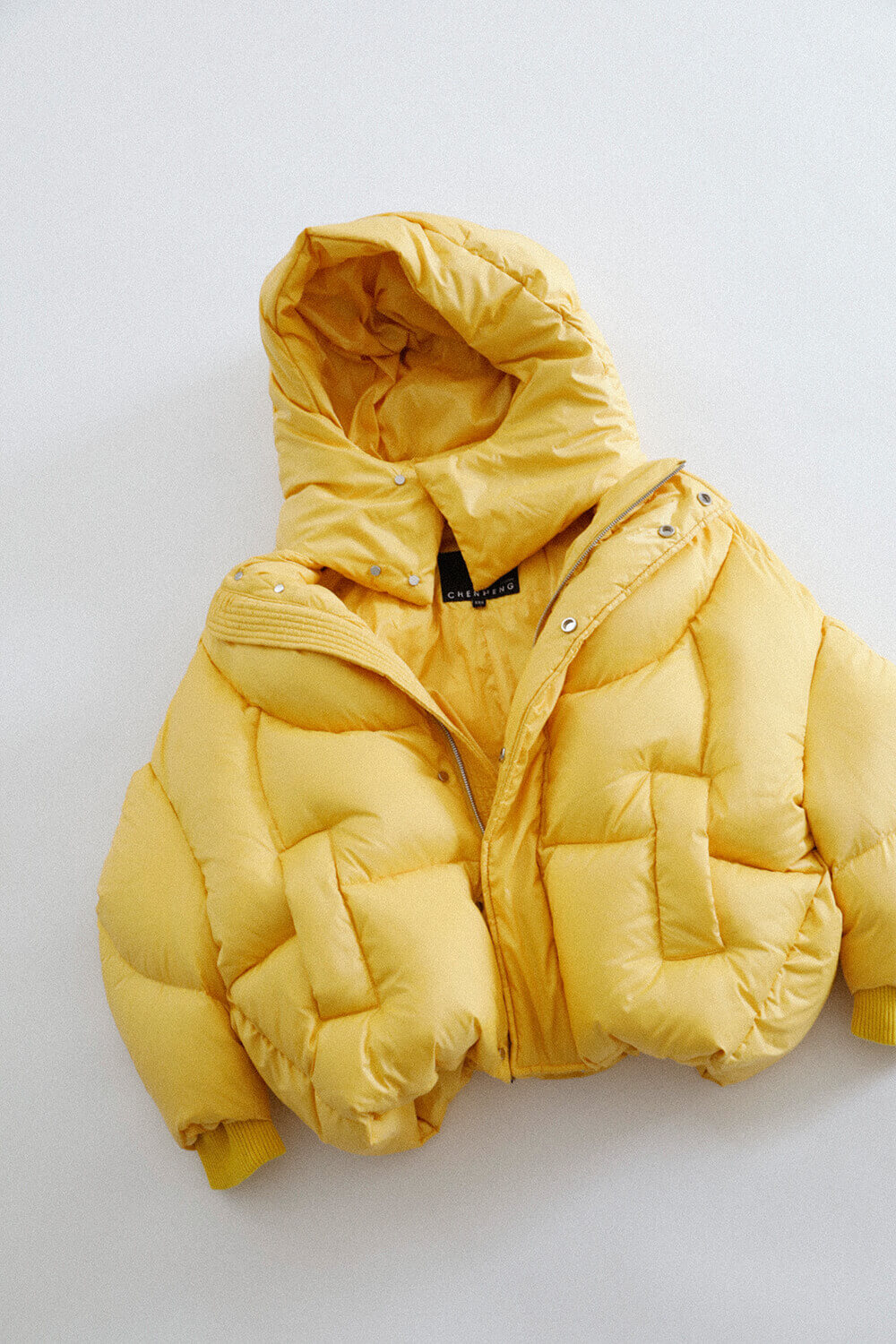 CHEN PENG
Down Coat from CHEN PENG
Like a celebrity who rarely walks outside.
I certainly know it's one of the most prevalent trends of today, but I cannot resist myself to cop an oversized colorful down jacket! Especially, CHEN PENG, a brand from London, (←トル)caught my special attention when I saw Rihanna who wore it real uniquely. Thereafter, I was wondering if I could buy one in Japan, and I finally discovered it on the Isetan Shinjuku Re Style TOKYO's Instagram. I'm always jealous how celebrities wear down jackets so casually since they most likely take cars to everywhere, so they can wear downs very lightly on arms which seem so stylish. As I mentioned, I recently moved to an apt nearby a station, so I'll try wearing it as casual as the celebs do.
¥136,000+TAX
ISETAN Shinjuku
+81-3352-1111