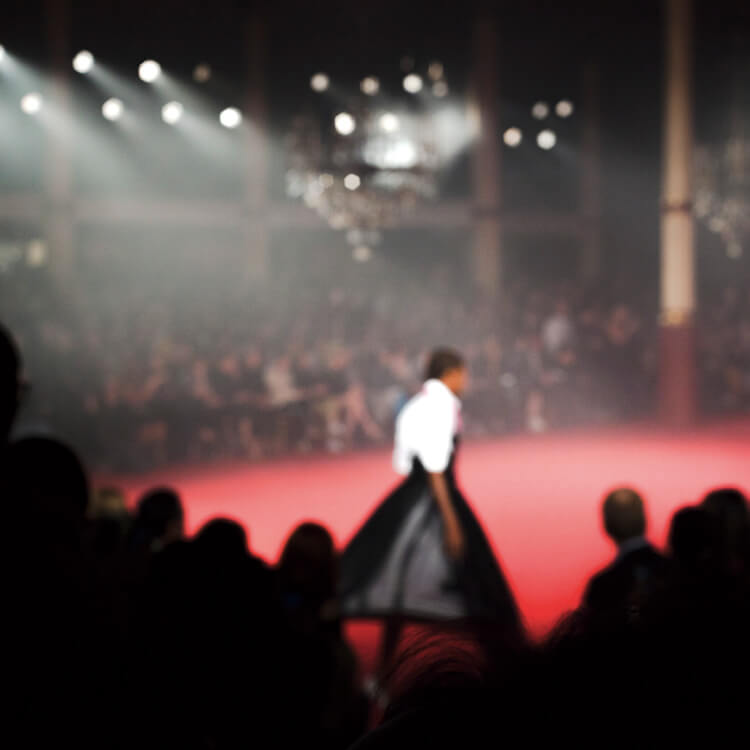 Virgil was in Paris.
The pioneer spirit of Virgil Abloh
Photo_Yuichiro Noda
Virgil Abloh of 〈OFF-WHITE C/O VIRGIL ABLOH™〉
is the greatest contributor in the current fashion scene,
where the mode and street culture are closely linked.
In the 18SS collection presented in Paris this October,
the brand stolen eyes of fully crowded guests along
with surprises appearance of the super model, Naomi Campbell.
Virgil who gathers all attention of the world as a designer talked to us his past and future.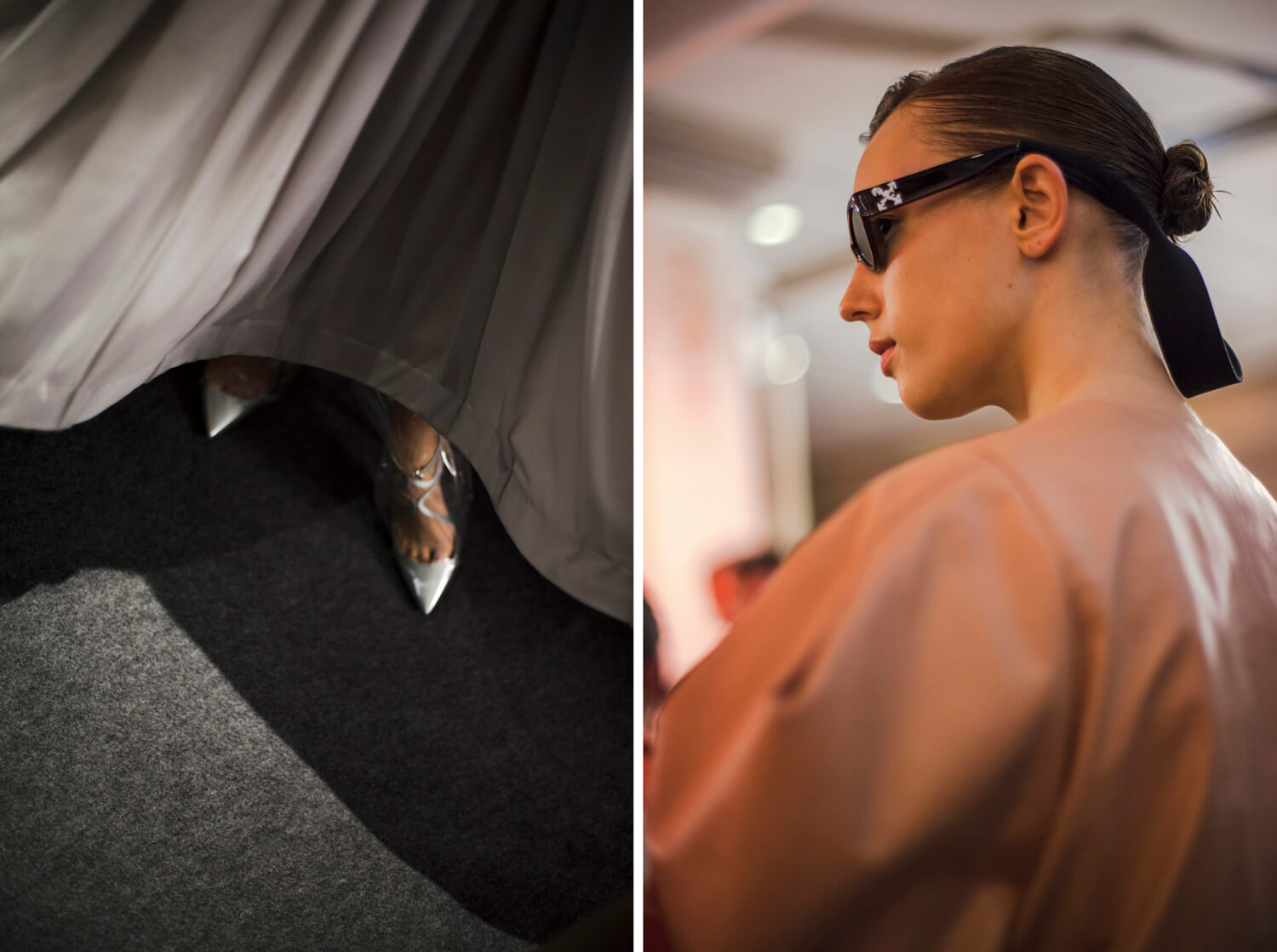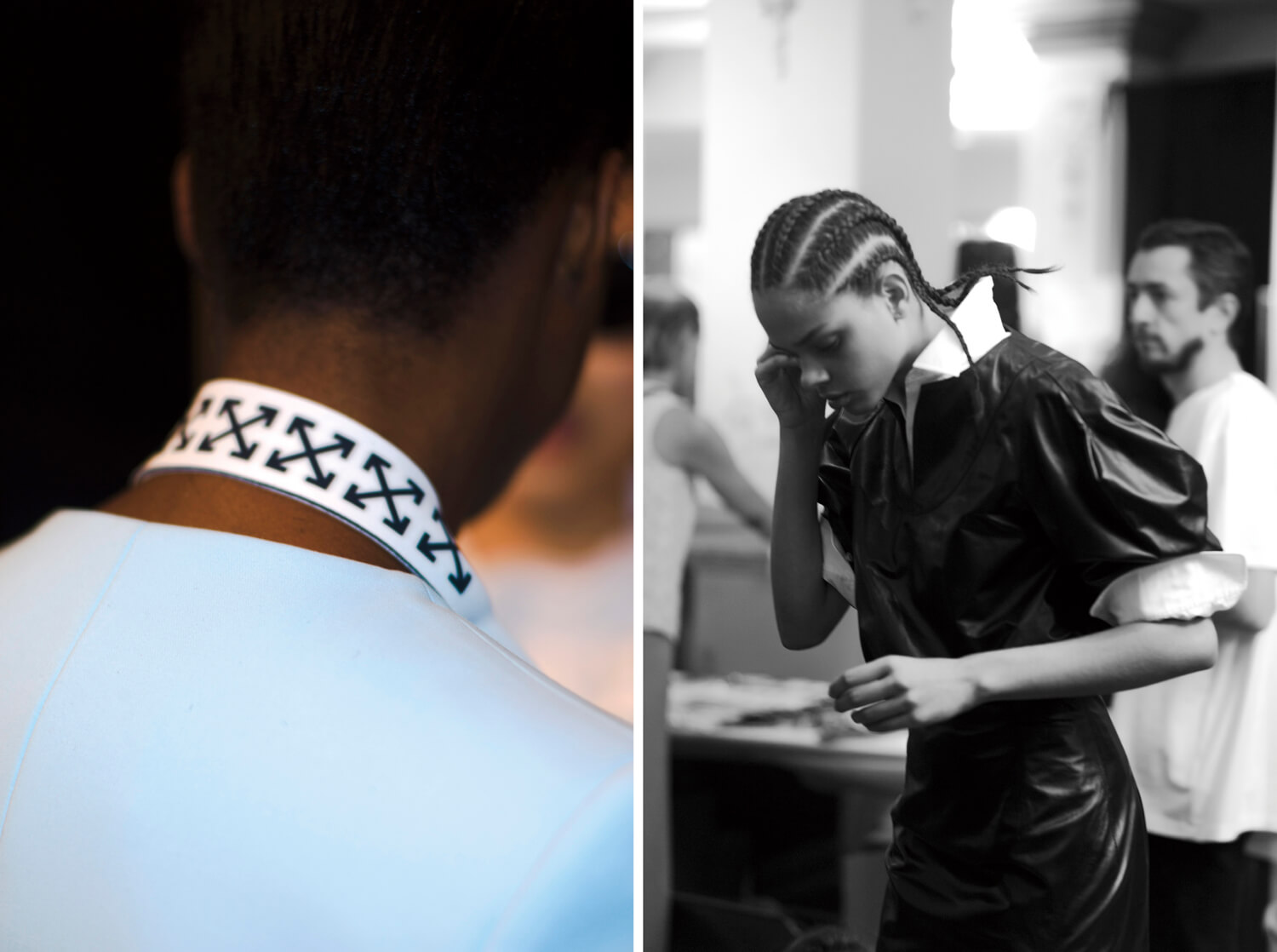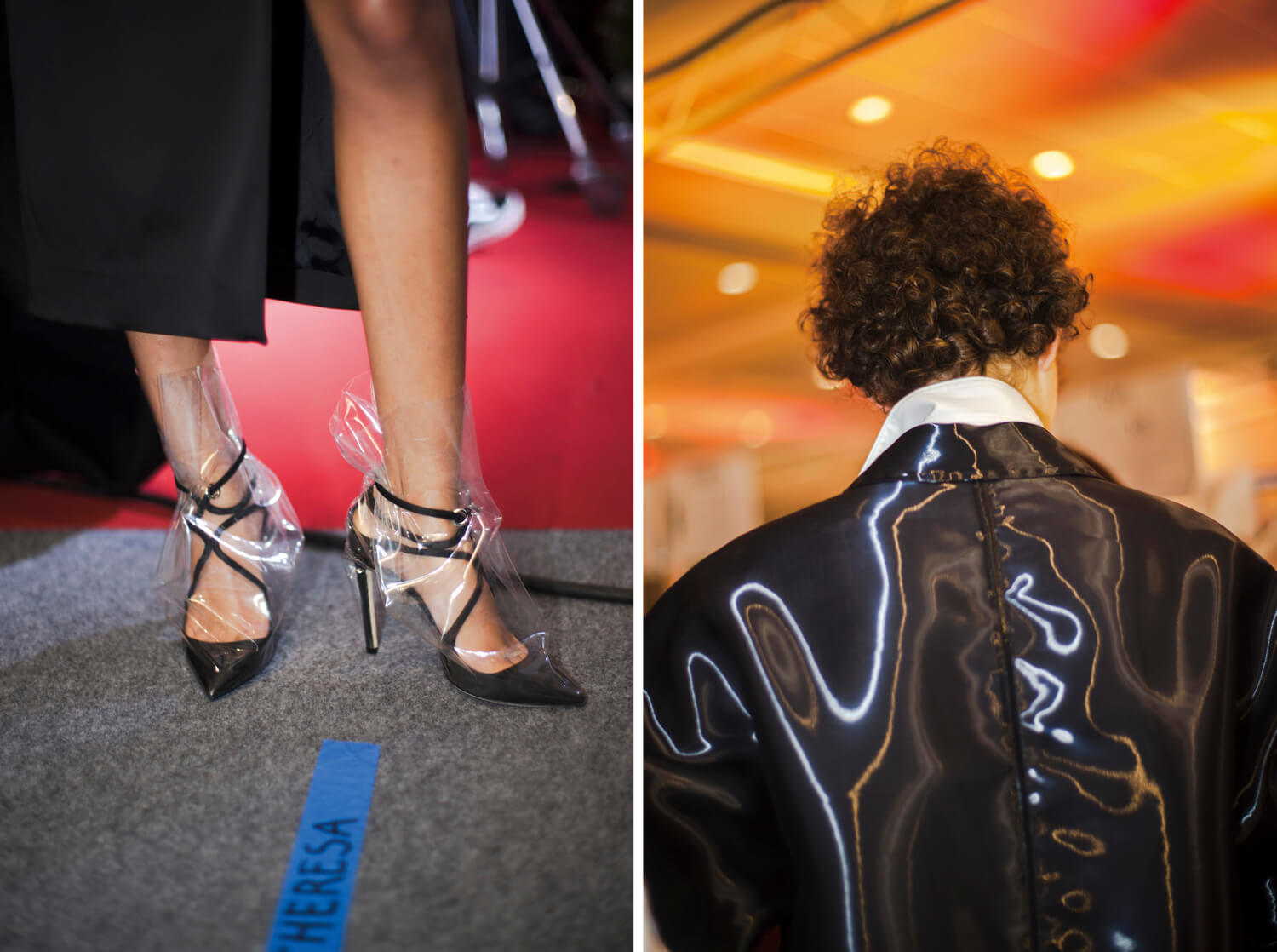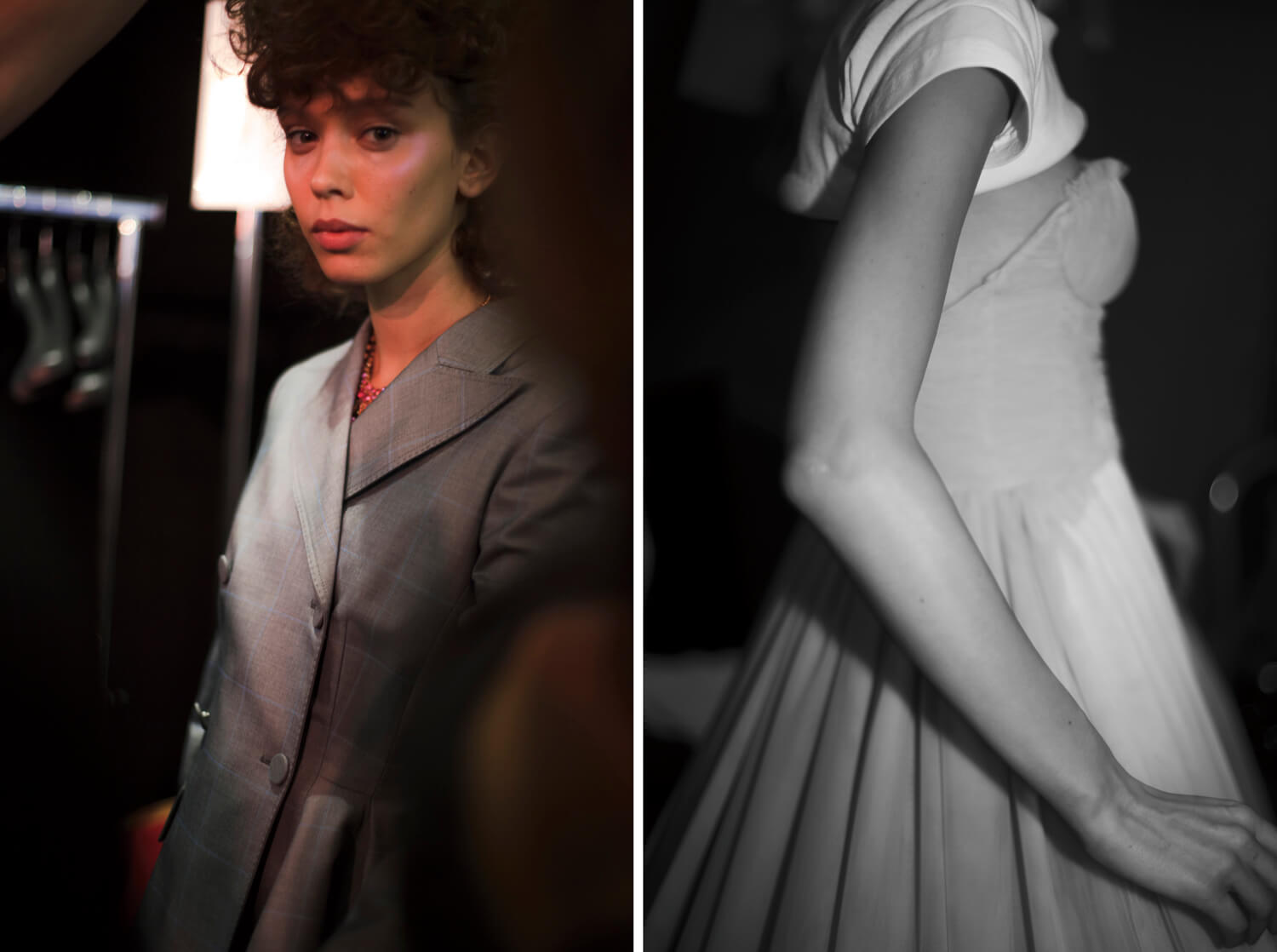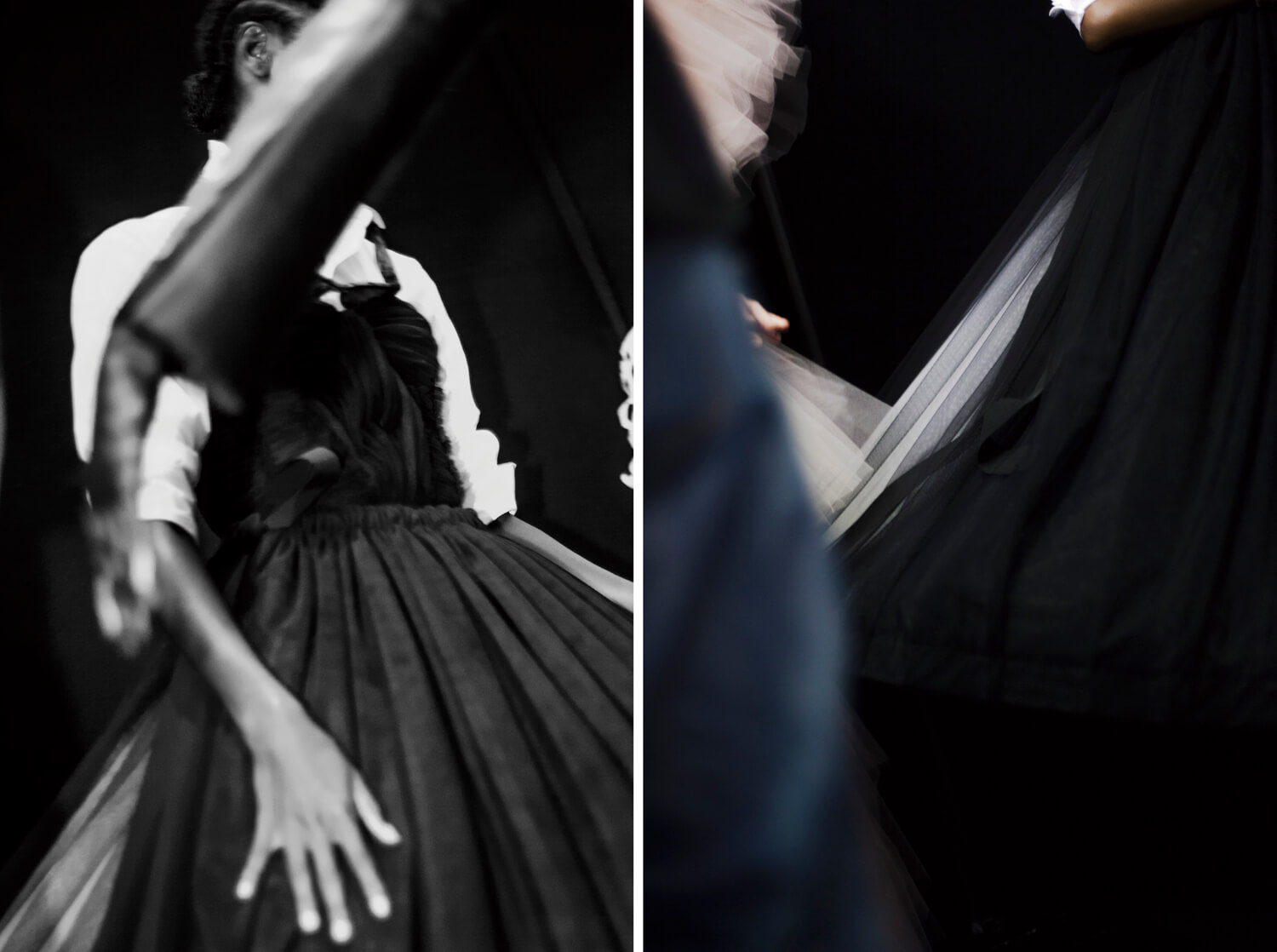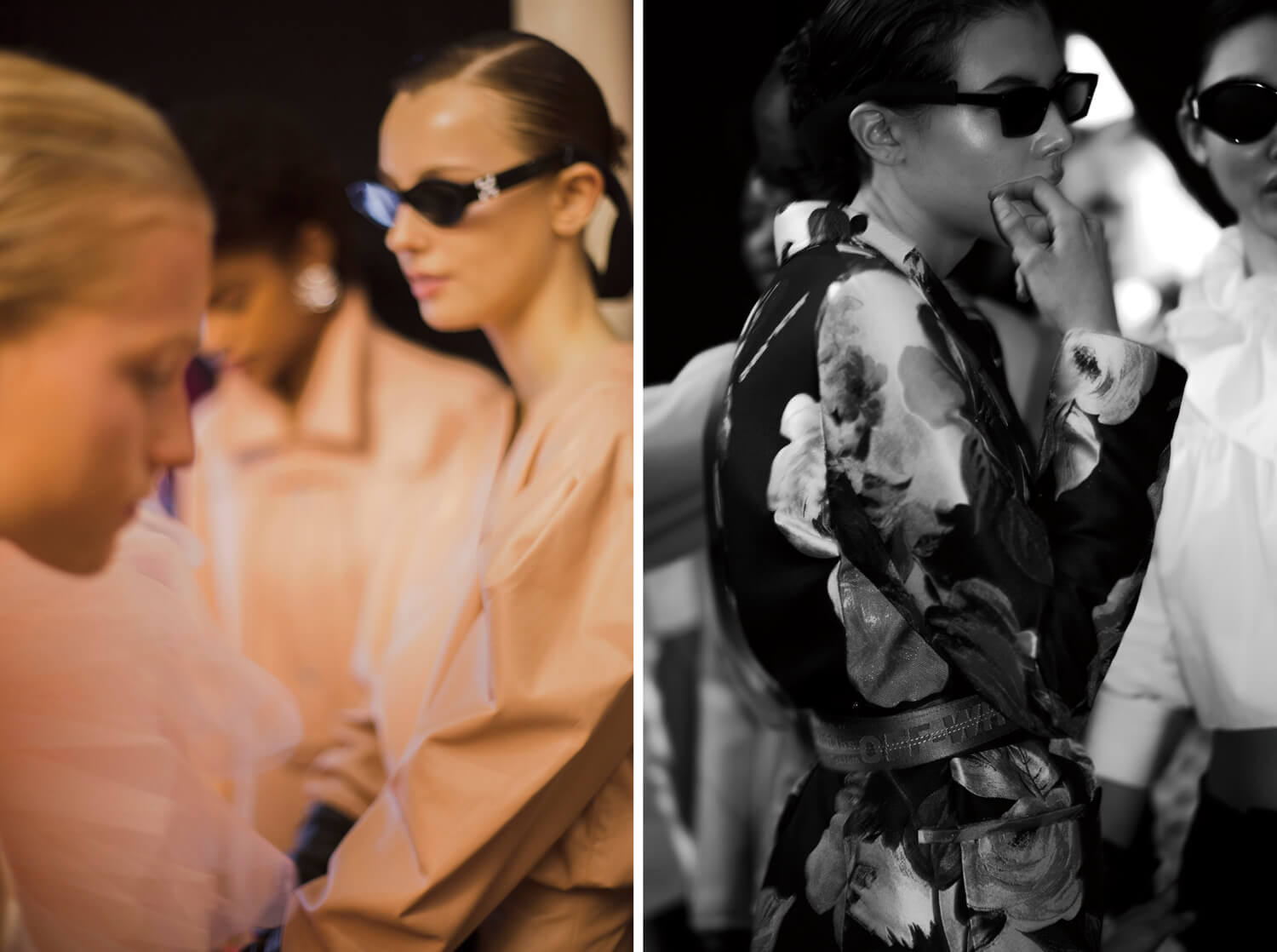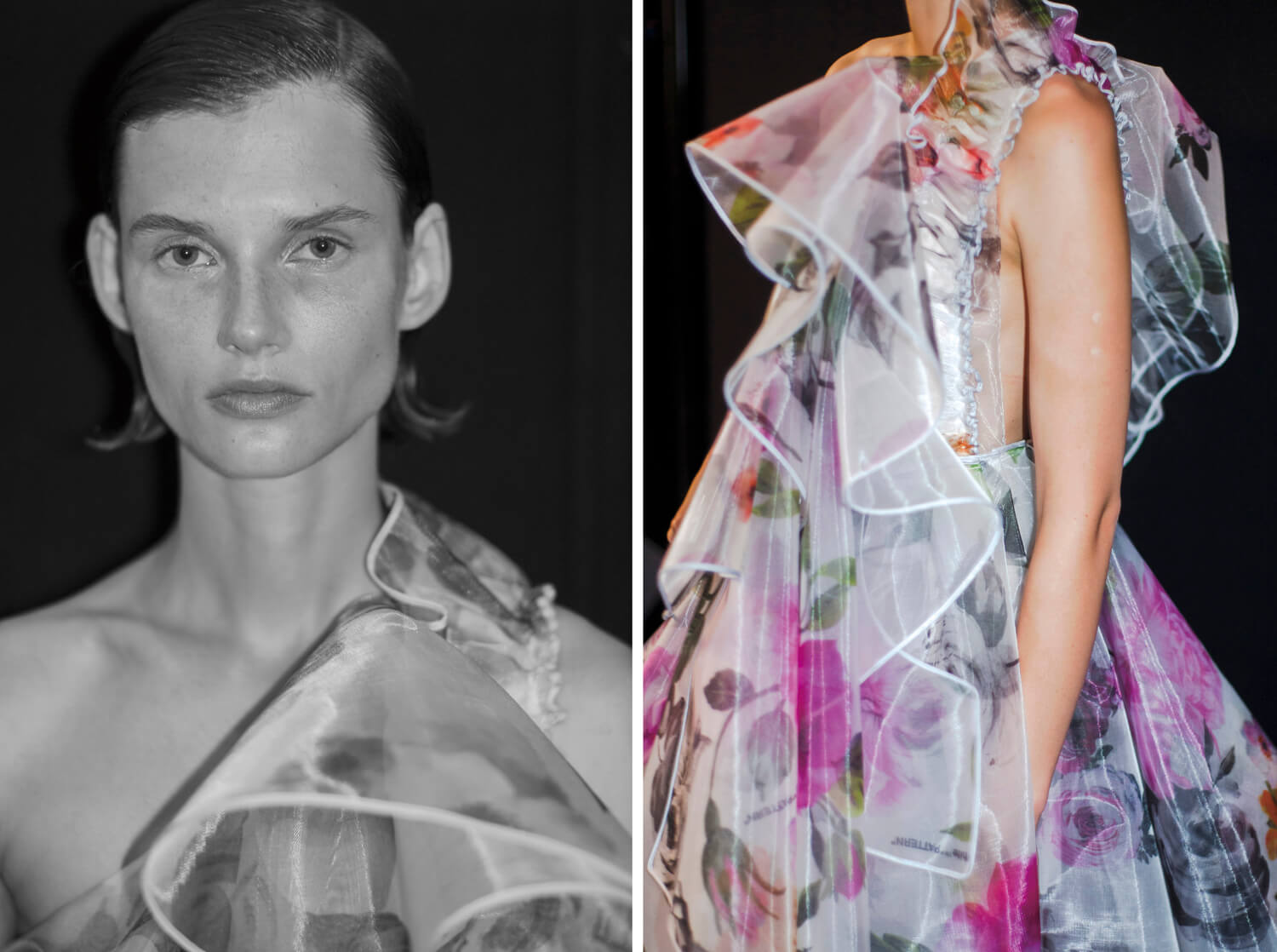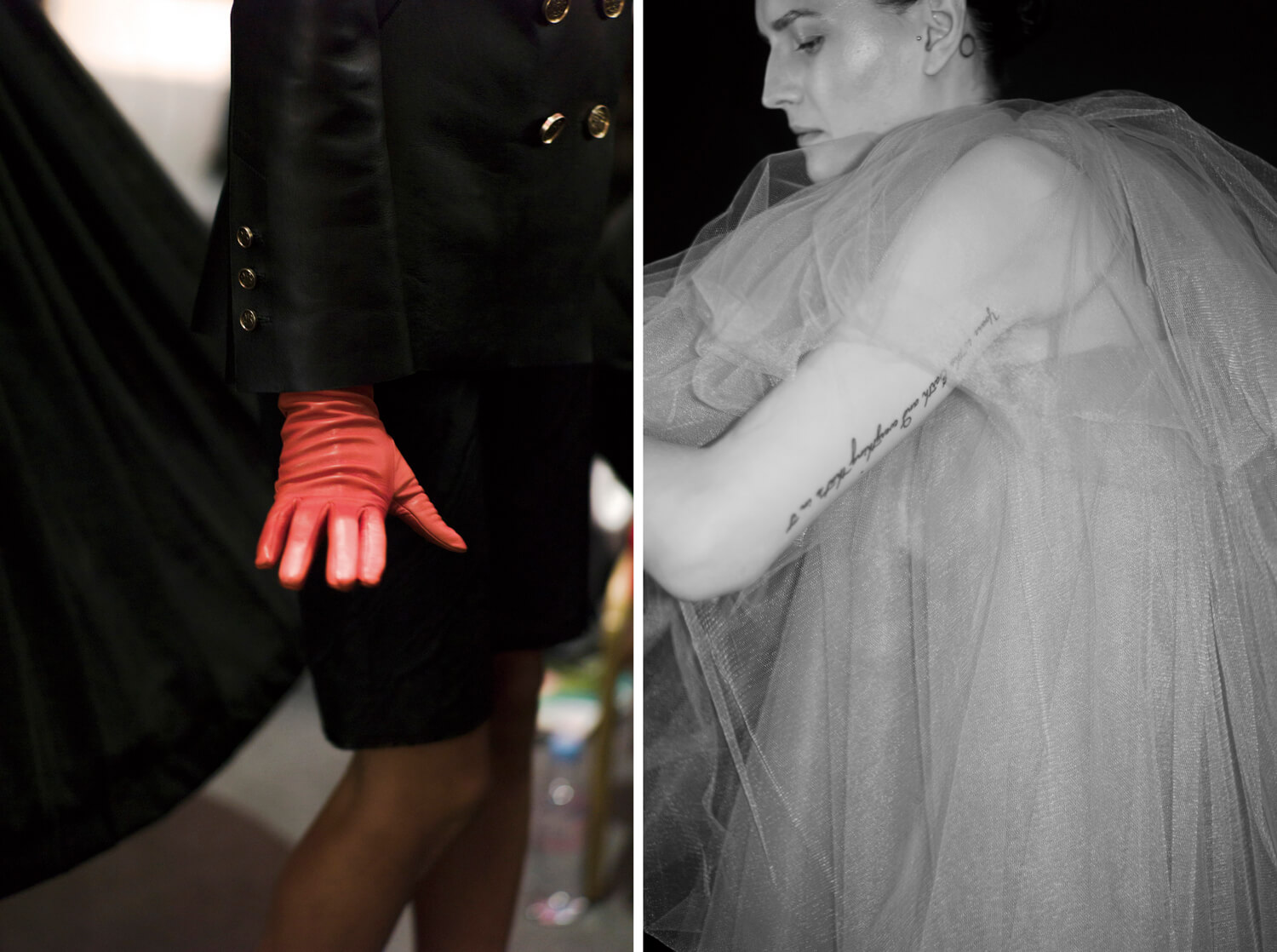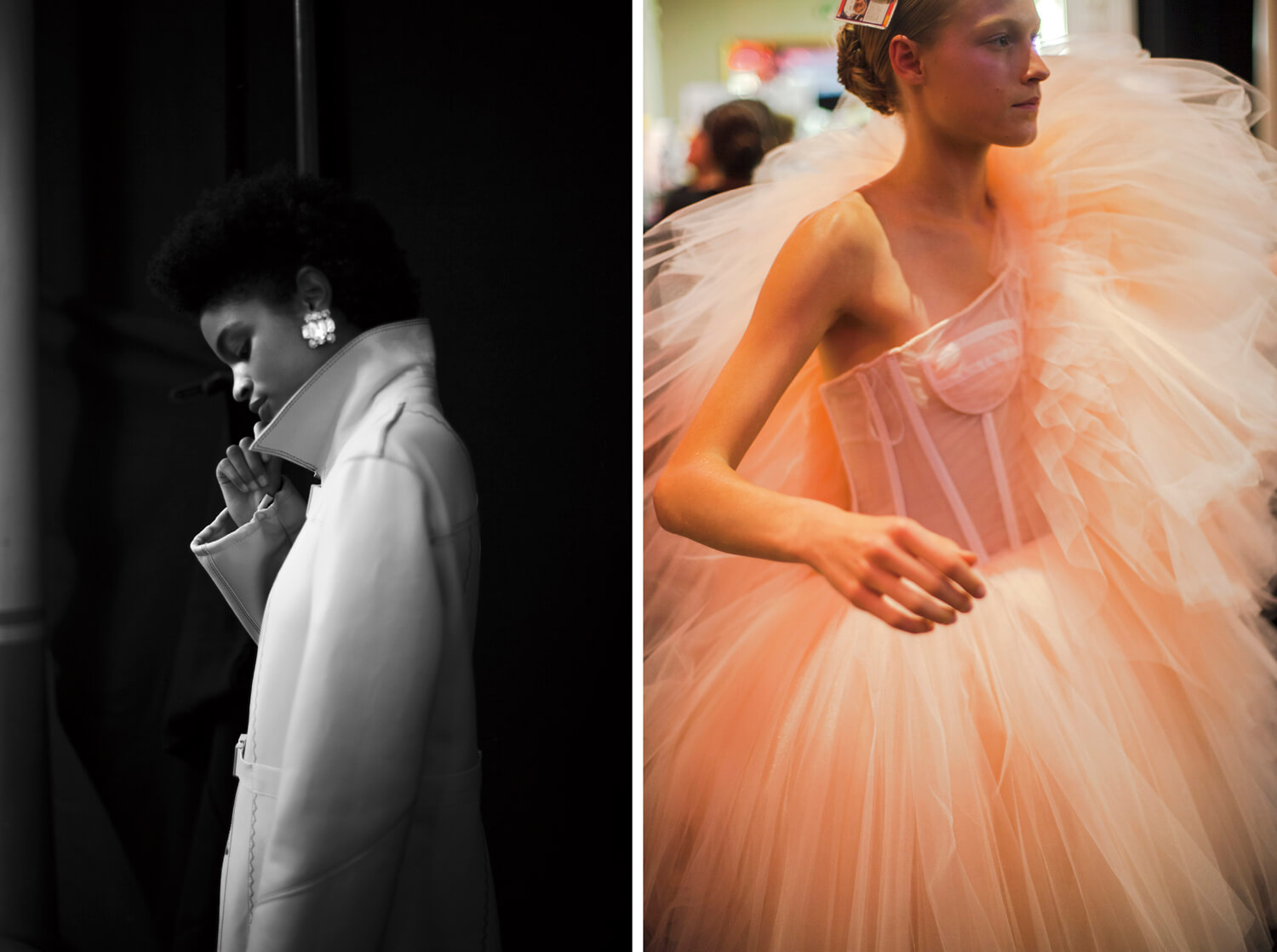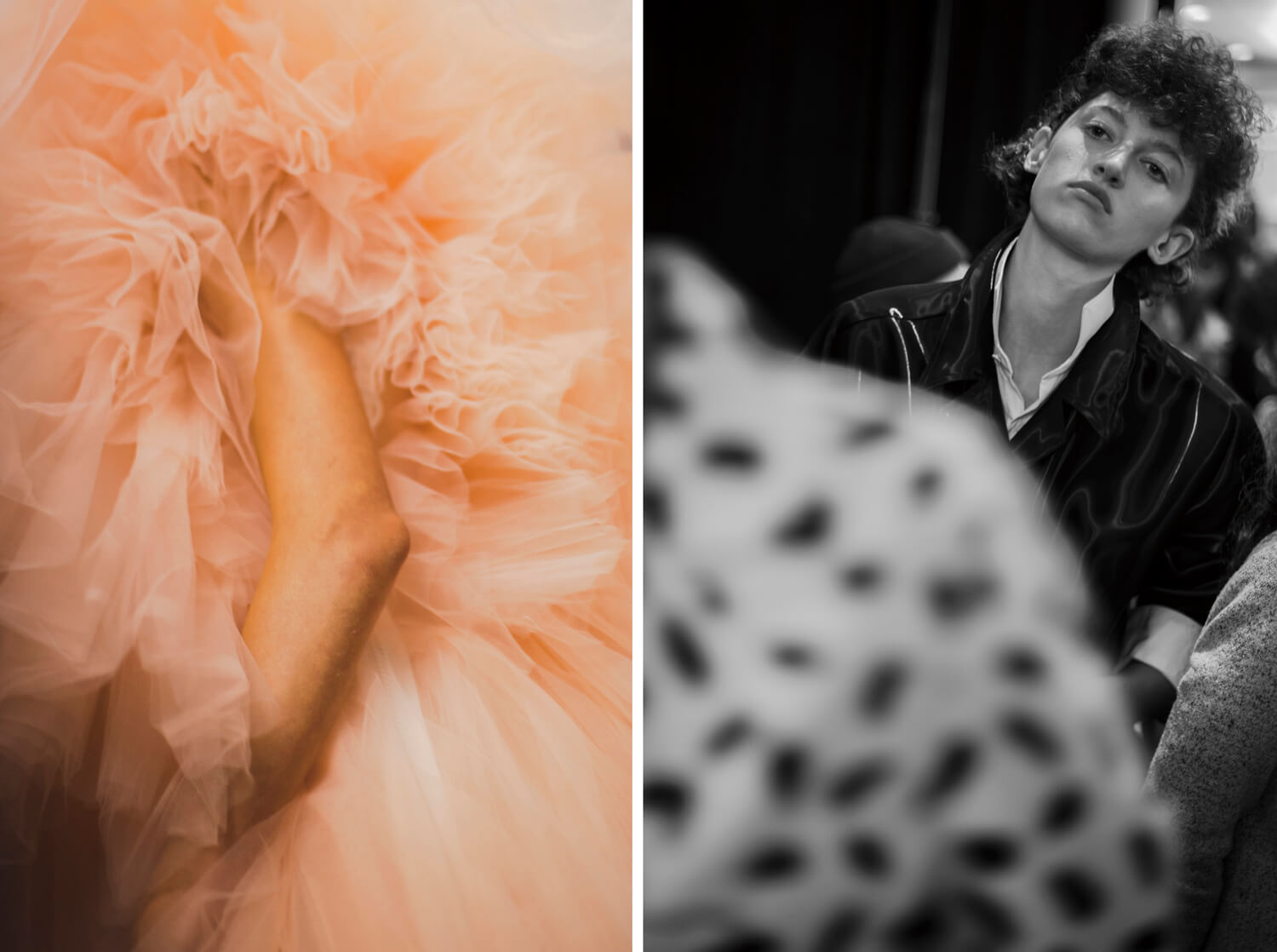 The women's collection of 〈OFF-WHITE ™〉 so far had strong essence of the street wear, so there was an image of "extension of men's" somewhere, meanwhile in the 2018 SS collection presented in Paris, it was more feminine impression and totally different world to men's. Was there any cue?

Virgil Abloh (Virgil in below):Not really. Every season for me is the first season. To me that's what fashion is.

Tell us what you value in terms of creating women's collection as a man.

Virgil:For me it's story telling. You know, telling the new story of what new girls and urban situation have when they dress and that's mix of traditional and useful.
What's theme of the 18SS collection?

Virgil:Theme was lady like. Princess Diana was my inspiration and I wanted make Princess Diana's memory stay alive in young generation. I think that what she impacted young women affect how they style themselves today.

Naomi Campbell to walk the runway also became a hot topic. How did it happen? What was your impression that she appeared?

Virgil:We've been mutual friend. From conversation, it's like "Hey, can you?" as think of the way to make show more impact. You know, she is an Icon. And I thought one of the thing is to bring an Icon to new youth culture.

All the footwear on collection was collaboration with 〈JIMMY CHOO〉. In addition, you collaborate with various companies such as "THE TEN" with 〈NIKE〉 and 〈IKEA〉 that buzzed on SNS. What is your intention of doing collaboration?

Virgil:Simply, I like collaborating. It helps me think of new ideas when working with new people. One of the ways to conversation with myself. If I do collaboration with you know, 〈Pentel〉 a top stationary brand. I wish to make a marker together.

I think I was given a pen that Pentel collaborated with some brand at press day somewhere.

Virgil:Oh they do collaboration? That's cool!
Please tell us about your story as a designer. Start point of your career backward is 〈PYREX VISION〉. The style of gifting to close friends to raise awareness and collaborating with various brands is reminiscent of the Japanses Urahara brands. Do you draw influence from Japan more or less?

Virgil:A 100%. I came to Japan as an American, got inspired to start my project, so paying respect is the best way to every Japanese street culture scenes in Harajuku, Aoyama, Shibuya and so on.

Please tell us if there's any specific figure.

Virgil:Hiroshi (Fujiwara) and NIGO. My career wouldn't exist if it wasn't for Hiroshi and NIGO and it's important that it's not just what people see today or they saw yesterday. It's their spirits when they started. I'm from Chicago and I was in NY city and I wanted to bring street culture to the fashion capital. I didn't know what's the outcome going to be and instead of relating to fashion world like Paris, I relate more to Hiroshi, NIGO and Jun Takahashi. You know, those three sorts of in my mind made the foundation to make Paris fashion. Street wear in my mind became in art form when they incorporated music from Hip-Hop to Rock'n'Roll, recorded skateboarding, Americana to create fashion. That's why I came to Tokyo to make global rather than going to Europe, if that makes sense.

ASAP Rocky also said that Hiroshi-san is a God Father when I interviewed him. Lol

Virgil:Yeah, seriously? Lol

Is there certain shop that you always go when you come to Japan?

Virgil:I've always been into shopping when I'm in Japan. Harajuku, Aoyama, Shinjuku and Daikanyama TSUTAYA. My favorite store is closed now. "Liquor woman & tears" was the favorite store of mine. I go "Garden", over by all Japanese designers in Shibuya. That's one of my favorite stores.

Today, many celebrities all over the world love the clothes you make. How do you feel becoming a topic in such a way?

Virgil:To me it's about proof of the brand being authentic. It's about being having strong sense of identity what the brand is. So just anyone from friends to someone in super famous are all welcomed. If the clothes fit the personality, I think it's perfect.

Is there any celebrities who haven't worn 〈OFF - WHITE ™〉 yet, and you would like?

Virgil:Umm,,let me see,,. Adele.

I didn't expect that answer.

Virgil:Hahaha.

Where do you think is the turning point to success as a designer from start of 〈PYREX VISION> to the current?

Virgil:I don't think there was any turning point. It was just me working. I think career is everyone's hand. It's not someone else's. That's first mistake to feel like your career is somebody else's control.

Finally. Though you and 〈OFF - WHITE ™> is overwhelmingly endorsed by end-users, I'm afraid that some people in the mode scene might find difficult to accept roots of "from the street". How do you feel about that?

Virgil:To me it's ok. You know, I feel that it's every new generation shouldn't ask for anything for free. A little bit of struggle is what moves culture forward. That moves needle forward. You have to do good work and you have to command the respect before you get it. If you are just given it, then it doesn't mean that the world is evolving. I think that those challenges are actually what inspires new art movement. So for me it's fine .