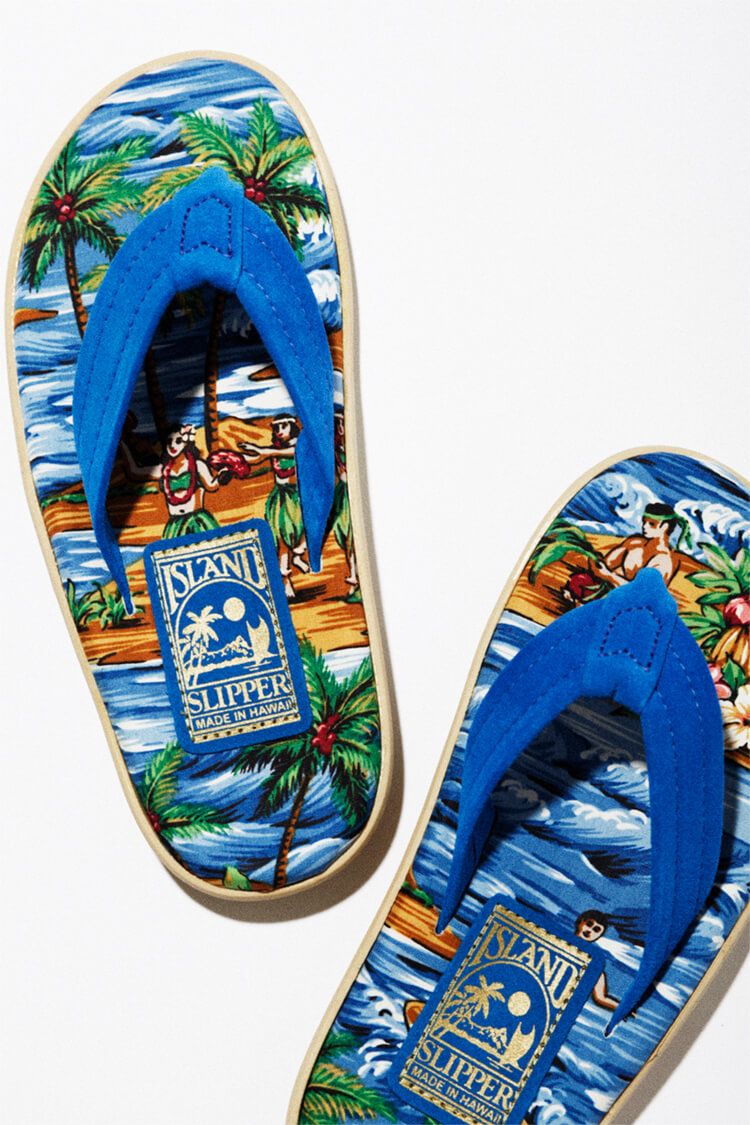 ISLAND SLIPPER
Exclusive Sandal from ISLAND SLIPPER
I could wish for nothing better.
The indispensable good for my trip is undoubtedly beach sandals. The best sandal maker that comes to my mind is the Hawaiian brand, ISLAND SLIPPER, and I've known it for long years, yet I've never purchased it before. The reason was because I wanted a pair which is consisted of suede materials, but I disliked it at the same time because it's very easy to leave a sweat-stain right after taking it off. I admired people wearing it, but hated it simultaneously when people took it off and when I saw their footprint stains, aww. On top of that, a constant cleaning and caring of a sandal is tiresome, so I didn't acquire the pair… Yet, the new exclusive model, which resolves my distress, is just launched. The insole is comprised of a deadstock Aloha-shirt-fabric, and I found it in a showroom and so thrilled was I. I've been waiting for it for so long!
¥14,800+TAX
GMT
+81-3-5453-0033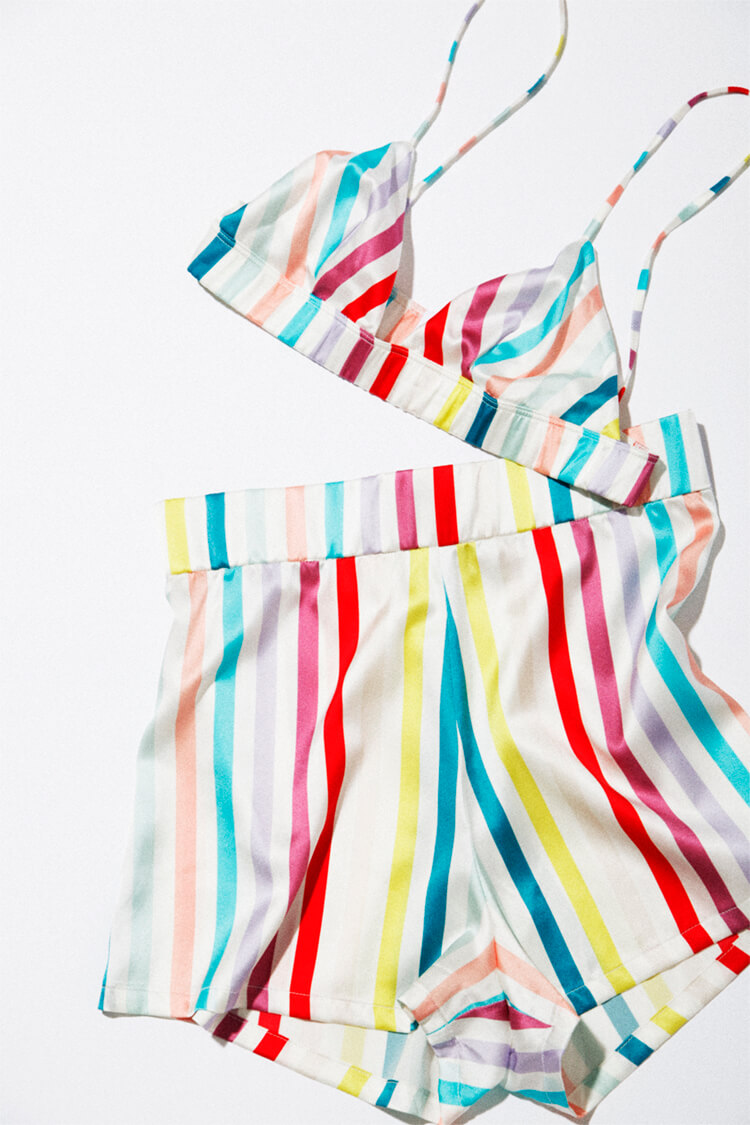 Morgan Lane
Silk Pajamas from Morgan Lane
Only when I dive into a fluffy bed in a hotel.
The most pleasant yet stressful event for opting pajamas is an oversea trip travelling with female friends. Definitely, our daily room-wear like t-shirt/sweatpants style won't do good when we are on a trip with friends. Since we'll take thousands of pictures there, we wish to look as the prettiest as we can be! Accordingly, I'd like to recommend a nightwear from Morgan Lane for a Golden Week vacation. Actually, the designer is a daughter of Jill Stuart and she is an ultra-wealthy girl from New York; nevertheless, she generates what a pop design such as mushroom-patterned pajamas and a huge butterfly swimsuit in which I like her anti-conservative style breaking down the norm fashion. I believe we can cut loose of ourselves wearing a flashy crop-top and short pants to dive into a fluffy bed at least during a vacation. Why don't we sometimes discard Japanese tranquil aesthetics, haha?
Crop-Top ¥16,000+TAX (Reference Price)
Short Pants ¥22,000+TAX (Reference Price)
Brand News K.K.
+81-3-3797-3673