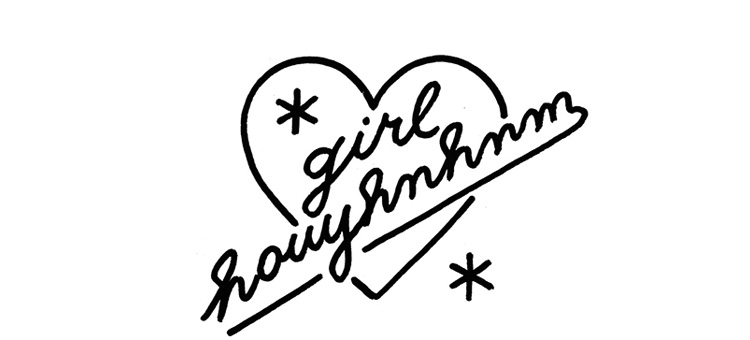 Girls Just Want To Have Fun!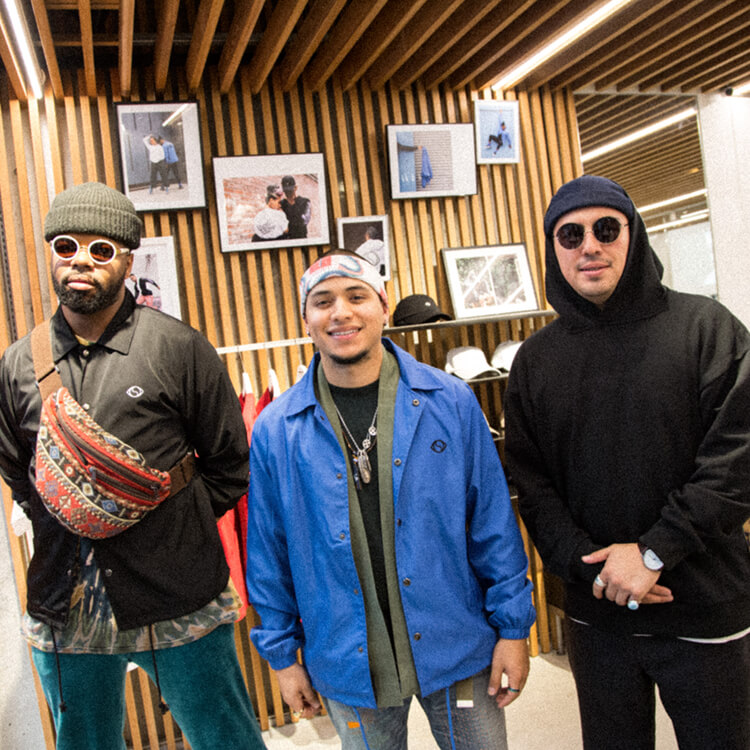 Meeting with SOULECTION.
Guests from LA. The fortuitous encounter of
SOULECTION SUPPLY with monkey time.
Photo_TAWARA[magNese] 
Text_Yuichiro Tsuji
SOULECTION, the music label from Los Angeles, is raising its popularity at an unstoppable pace.
Their black-music-inspired futuristic tune is recently booming among Japanese music-nuts.
Eventually, the dope crews from SOULECTION visited Japan
since their apparel line, SOULECTION SUPPLY, has collaborated with monkey time,
the designer's brand based on street styles in Tokyo.
Today, we interview the three main crews from SOULECTION
where they will tell us about their music, fashion, and the collaboration.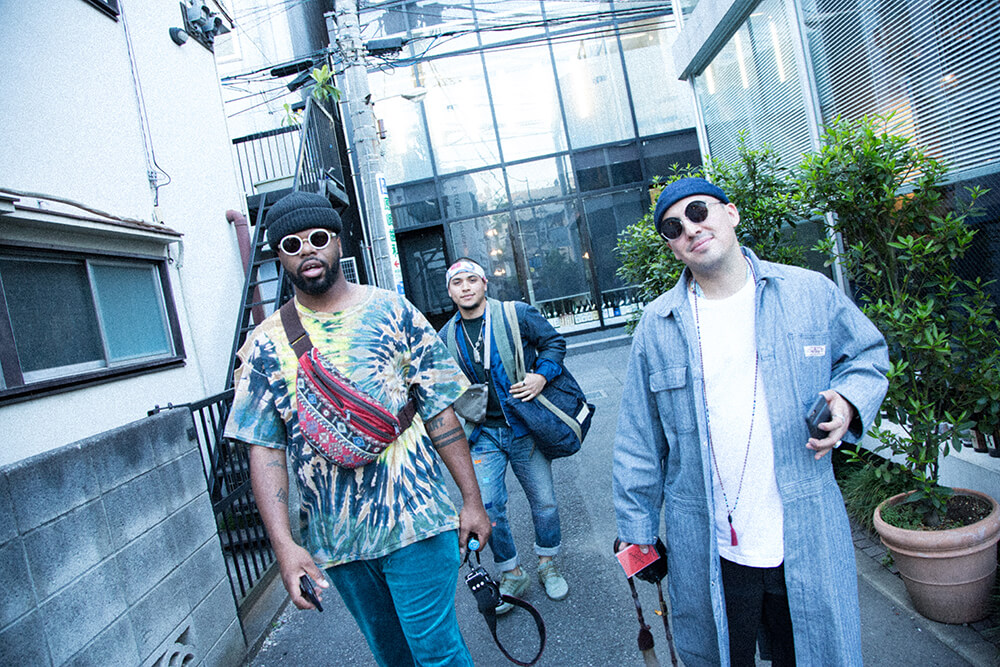 SOULECTION is the coined word of "soul" and "selection".
When was SOULECTION initially started?

Joe Kay

We were officially launched in 2011. When I was still in a college, I was creating a program for a radio show, and I had encountered a lot of people then and started to be closer with them. Thereafter, we produced our own music label and planned to beam our music through the radio. We all agreed to do it from the very beginning so-called DIY. Through 6 years from the debut, we've learned a lot about the music and businesses, and I personally think SOULECTION became our place for gathering. Everyone loves music, and that's how we communicate and understand each other.

What kind of sentiment does the name, SOULECTION, obtain?

Joe Kay

Firstly, SOULECTION is the coined word of "soul" and "selection". "Soul" denotes our spirits or hearts, but people sometimes misunderstand it as the "soul music", haha. It's basically a vow that we, as the team, commit our whole spirits into our music and activities. On the other hand, "selection" refers to "select" our lives. It's like our message that we select our paths and future by ourselves.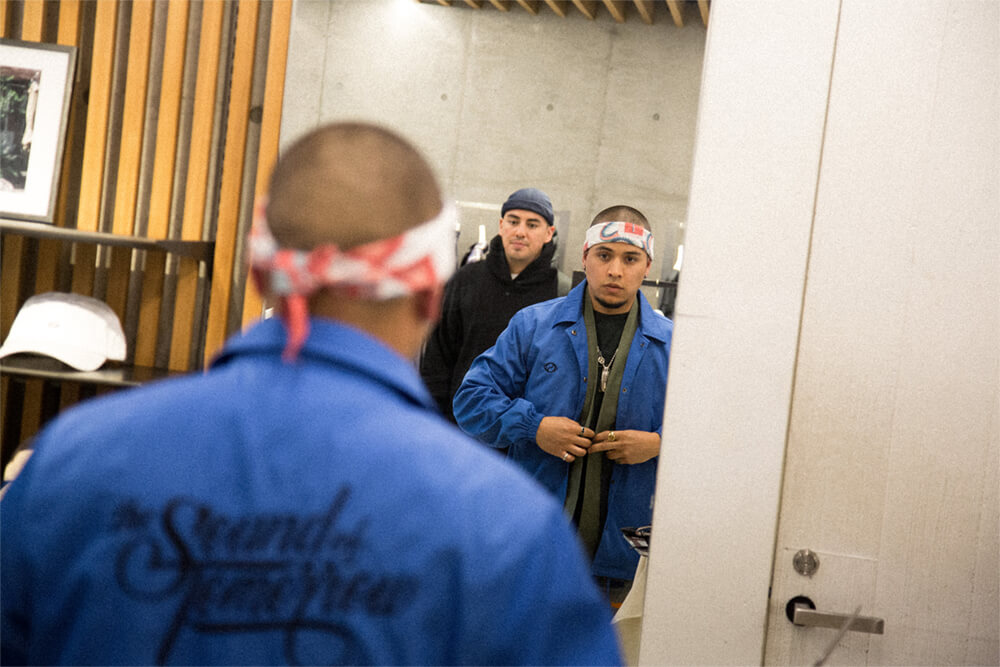 Currently, we can listen to your music through the internet radio and SoundCloud, right?

The Whooligan

Exactly. We also hold shows at nightclubs as well as touring around the world. We really cherish our live performances that we can directly play music in front of audiences. We love everybody that we see in any country as much as we love our local people in LA. Additionally, we love learning about local cultures by communication with the local people. If we merely communicate through internet, an interview like today will be dull and tedious. Thus, we need to see people face-to-face, listen to music and have a meal together, and learn about each other which will eventually inspire us to create the great music.

As your label's concept is "The Sound of Tomorrow", I perceive many artists in SOULECTION create somewhat futuristic sounds.

Andre Power

Every artist has his/her original tune, so I cannot totally agree with that, but our music is mostly based on soul, hip hop, R&B, and jazz music.

The Whooligan

Dude, you must add dub, reggae, and house music as well!

Andre Power

Oh yeah… you're right, haha. Well, we basically assimilate those music into our minds and develop it into a completely new innovation.

The Whooligan

Everyone in our team acquires one's uniqueness and they fully leverage it for their original creations. Then, everybody inspires each other and start to work on something bigger together.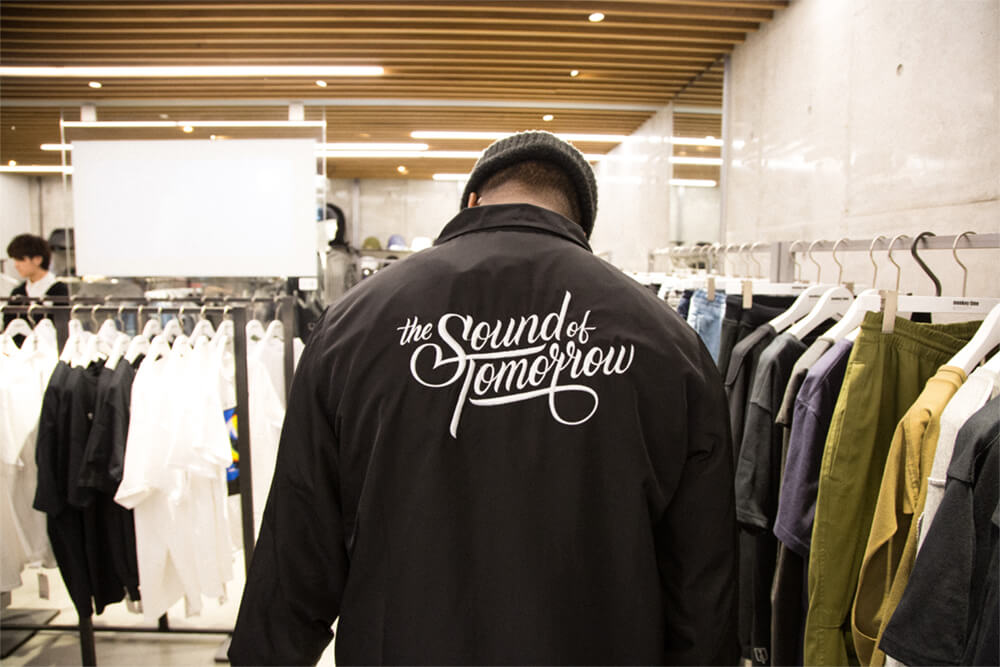 I believe SoundCloud is such an innovative service with a full of further potential.

How do you find and hire the creative artists?

Joe Kay

Most of our artists are actually found on SoundCloud. Still, the other artists were recommended by our friends, and some were spotted at a random show.

Why do you pay so much attention particularly on SoundCloud?

Joe Kay

I believe SoundCloud is such an innovative service with a full of further potential. Some of the artists produce their music at their home, not at a studio. The others are recording melodies on iPhone and add beats into it, so everyone is so unique in the production methods. Our mission is to discover those young passionate artists who are still obscure and to bring them up to a great musician or producer.

There are several Japanese artists in your label too such as starRo or Yukibeb. Did you guys find them through SoundCloud as well?

Joe Kay

Yes. We discovered Yuki when we listened to her mix on SoundCloud and we contacted her there. I'm grateful that she's already been three years with us.

In the case of starRo, his tune was nominated in this year's The 59th Annual Grammy Awards for the Best Remixed Recording. What did you think about it?

Joe Kay

When I heard his music was nominated, I was so thrilled as much as if I was nominated. We're so proud of him since he's as important as our family members. He works on every single music production by himself, so we really respect him. Because of the nomination, his reputation was raised much higher and people started to recognize him too. He expanded his possibility and opportunity by his own hands.

The Whooligan

I feel the current American music is getting softer than it ever used to be. Regardless of the genres, people today revel in various kinds of music. Thus, even an underground artist can someday become a star if he/she has a strong passion in music. Everyone can step up to a higher stage. The nomination of starRo proved it very well.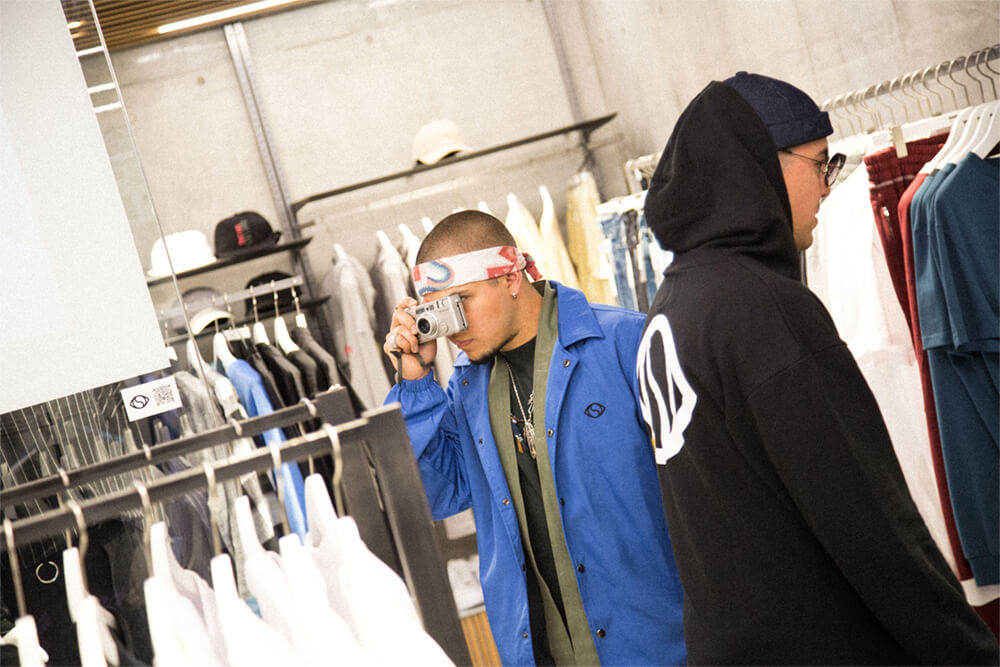 How do you think your label could become such a notable, successful organization without a major sponsor?

Joe Kay

Probably because we always moved around and made some actions that could somewhat catch people's eyes. As the other labels spread their music out quickly on internet, we also released as many songs as possible to the market. That perhaps was effective. Yet, we're not satisfied of today. Or, we will never be, haha. We always crave somewhere higher.

The Whooligan

Add to that, we also made some impacts on photographs, art, and fashion as well. Thus, some of our album jackets were derived from our own photographs, and we also design clothing on SOULECTION SUPPLY, so people can enjoy our world in different visualized medias. Therefore, our versatile approaches fortunately captured various types of fans, not only via music. Furthermore, we have already collaborated with three different brands including monkey time, and every single brand influenced us positively. At such a time, we can also appeal to the fans of each brand, so the collaboration like this is always a great opportunity for us.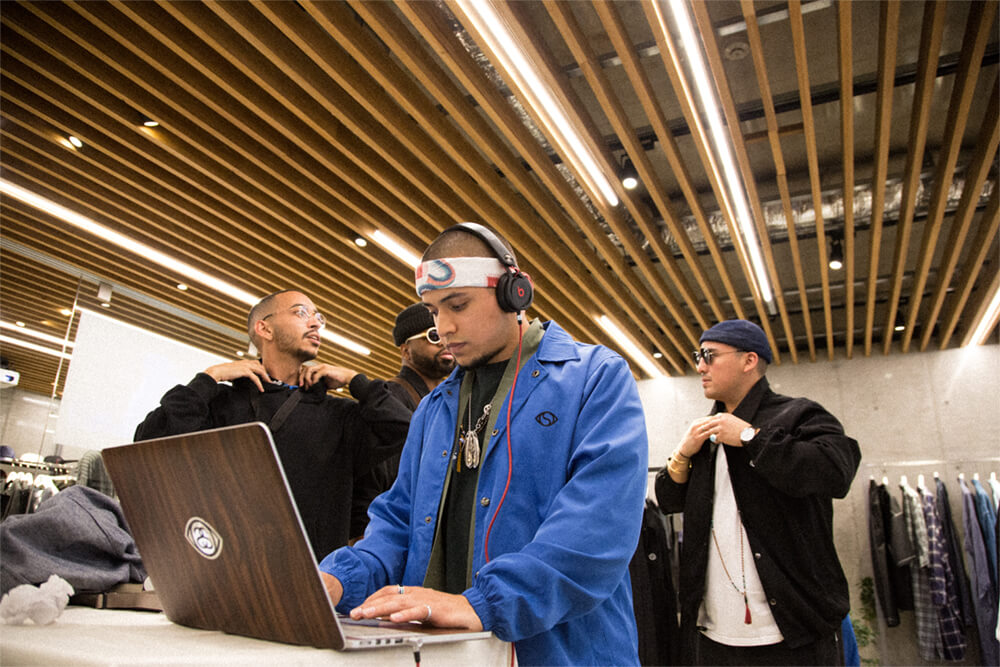 Never design clothing we don't wear. Create what's cool.

What do you contemplate about when designing clothing on SOULECTION SUPPLY?

Joe Kay

People who love music always tend to express their style through fashion as well, so we established the brand in order to support their styles. Andre and I created the logo, and we started to print it out on shirts, cap, hoodie, blouson, and so on. Then, the product line was gradually expanded.

Andre Power

The most important factor is the quality. It means the quality of materials as well as its designs. We do not only generate basic items, but we also produce the modern, unique designs too. What we create is not a cheap easy clothing that whichever random music label generates.

Joe Kay

We'll only make what we think is cool, so we never design clothing we don't wear. That's our rule.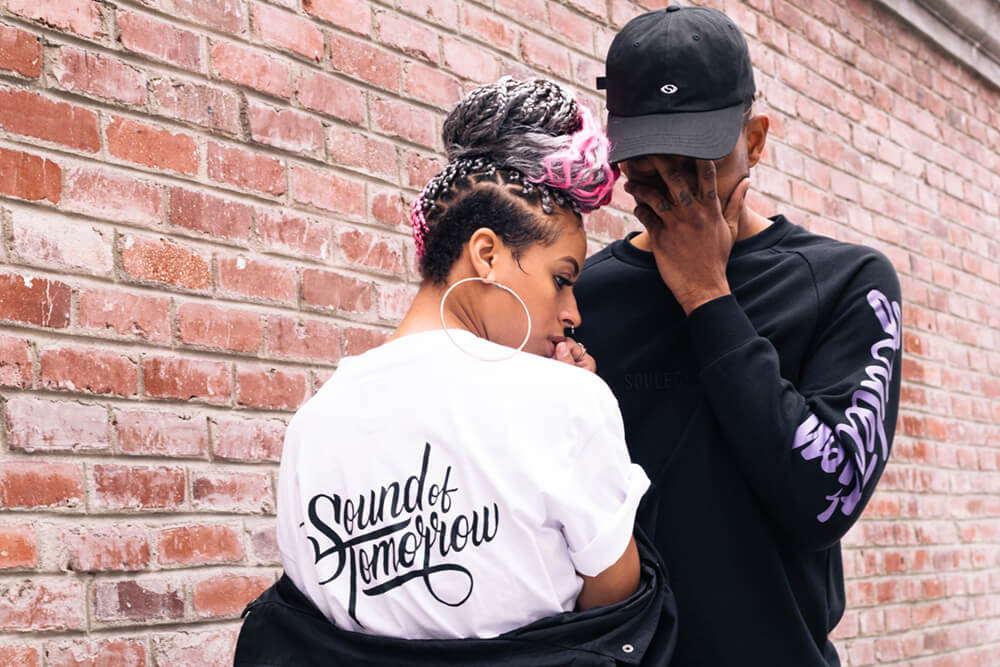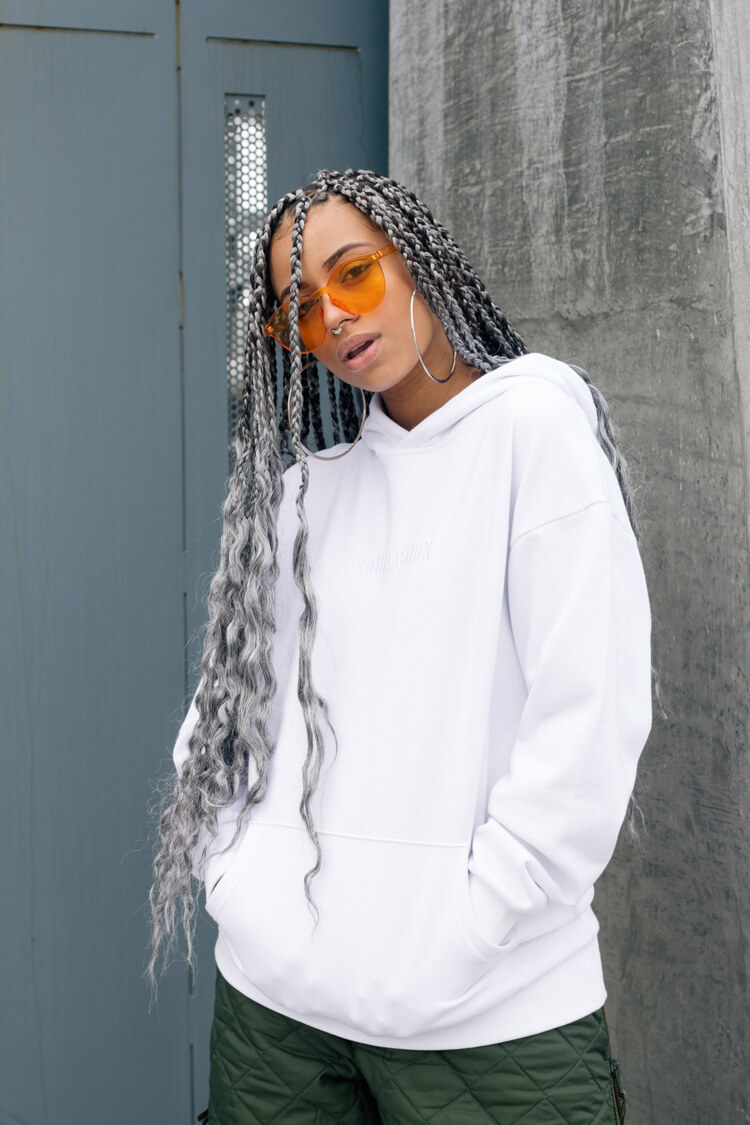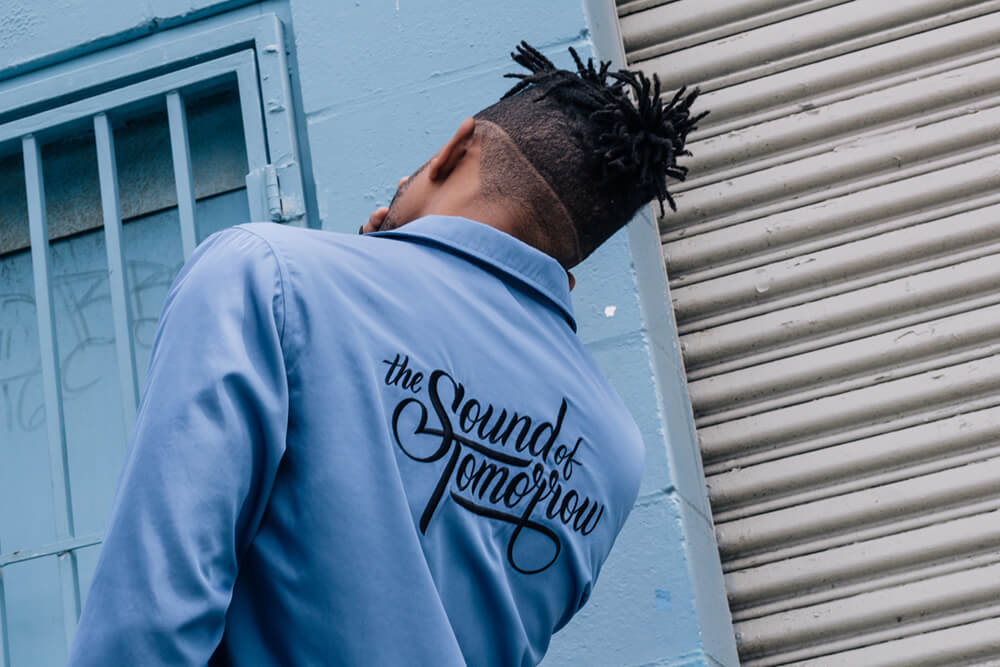 How was the collaboration with monkey time started?

The Whooligan

We previously held our event at a monkey time store in 2015. At that time, we merely played DJ there, but they asked us if we want to design clothing together. So why not, and we eventually collaborated.

What kind of impression do you guys have on monkey time?

The Whooligan

It's clean and minimal, but it somewhat attains vigor in surely a positive way. It's very elegant as well.

Joe Kay

I agree. In this collaboration, we retain the monkey time-ish design by incorporating the taste of SOULECTION SUPPLY, and I believe our cooperation was perfect.

What was the main inspiration for the collaborated items?

Joe Kay

Recently, the 80's and the 90's cultures are booming, right? We're also heavily influenced by the cultures and music from these eras. Thus, our items acquire the 80's and the 90's vibes, and we integrated the ambiences into monkey time's design.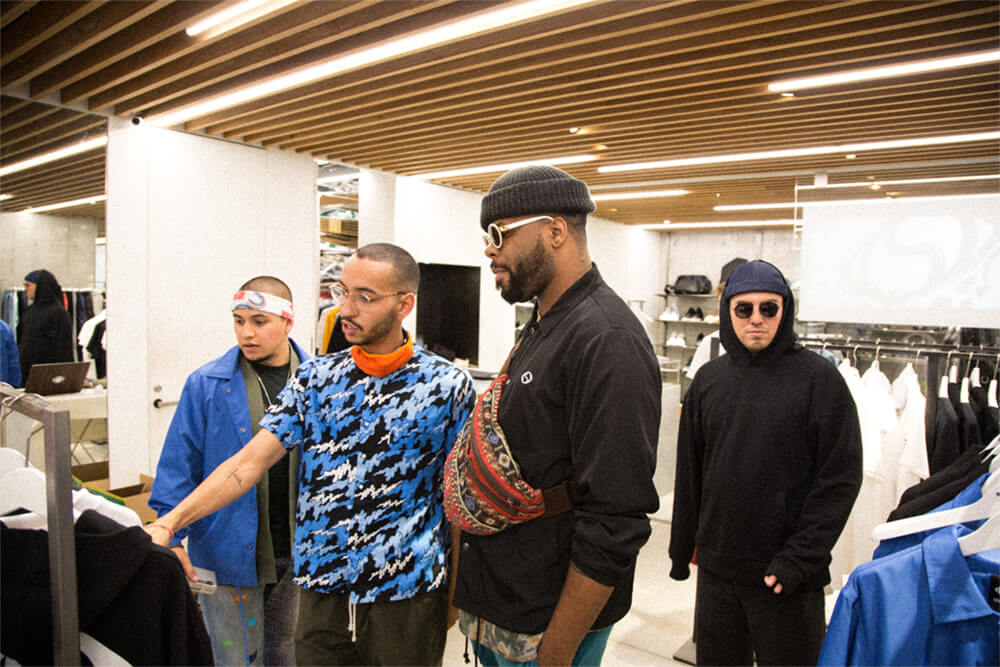 Lastly, please tell us a bit more about the collaboration.

Andre Power

The collaboration with monkey time was our third time after we had cooperated with Stussy and Daily Paper previously. We'd never work together with whichever a random brand, but we only do with whom we trust. So do they. We only desire to create what's worthwhile.

Joe Kay

Another reason of the collaboration is that we wanted to shorten the distance between LA and Tokyo by working together with the Japanese brand, monkey time. I'm happy if people, especially in Japan, start to get interested in LA music and culture after this as well as start to like SOULECTION, haha.