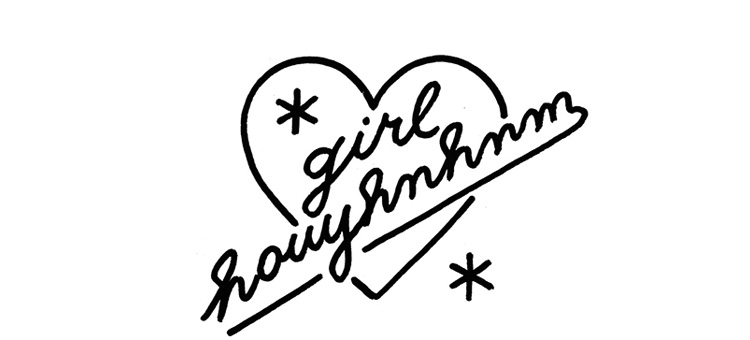 Girls Just Want To Have Fun!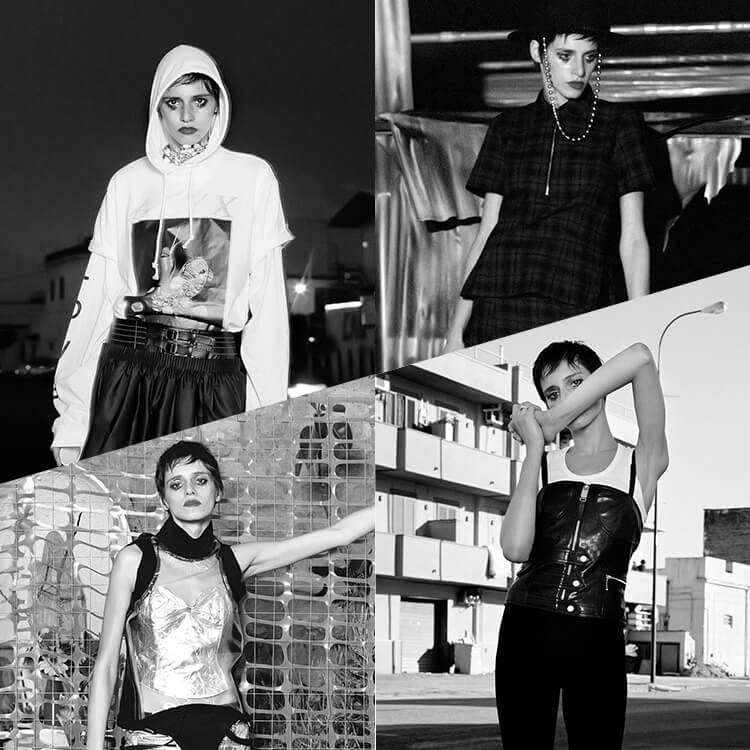 DESIGNER'S VOICE
Matthew William(ALYX)
Special Thanks_ the wall co.,ltd
『DESIGNER'S VOICE』presents designer's interview whom Girl Houyhnhnm is most interested now.
Its memorial first time is interview to Matthew William,
the designer of ALYX that also draws many attention by collaboration work with a photographer,
Nick Knight and Japanese godfather of street fashion, Hiroshi Fujiwara.
We asked various things about his open minded creations throughly beyond fashion and subculture
as well as background behind his creation.
#1 Matthew Williams (ALYX)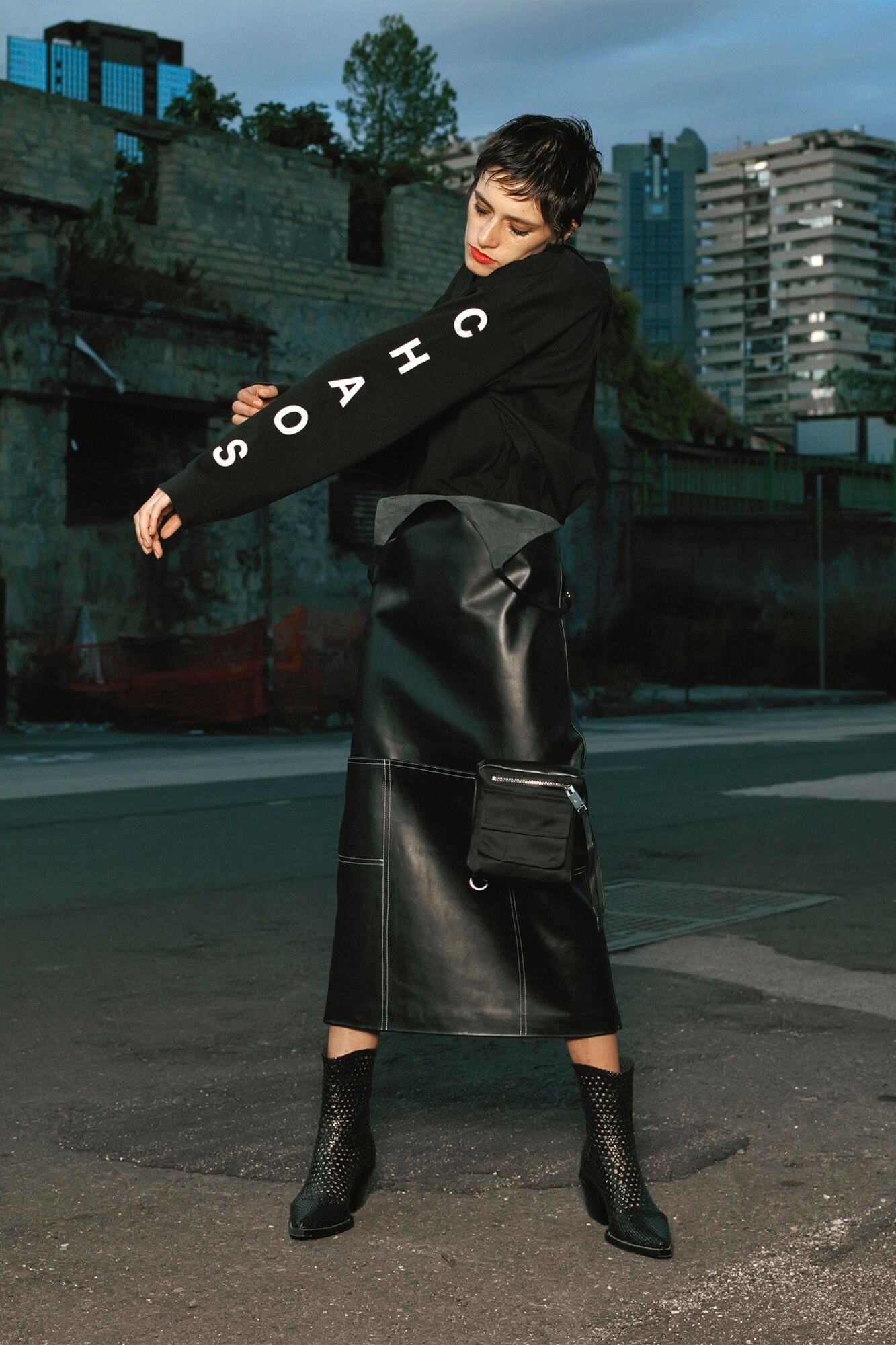 Q1 How would you describe〈ALYX〉? What sort of brand?

I view ALYX as modern classics; a mix of luxury and subculture. I like to describe my aesthetic as Aggressive Elegance.

Q2 Please tell us the theme of this season's collection.

This collection reflects a lot on New York City, as well as my childhood in Venice Beach. These influences are constantly present in my work. The collection is titled Love Chaos which reflects on both the chaos we are seeing in this world, but also the love we feel for our home. We pulled from a lot of Americana and New York imagery. The collection simultaneously reminds me of a scene from the Venice Beach boardwalk: vibrant colors and fabrics with a mix of feminine and unisex pieces. Fabric development and research is also a constant inspiration that continues to drive each collection.

Q3 Among the collection, which piece do you like most?
Also, which details did you stick to design?

I love the hand woven cowboy boots, I feel really proud of those as they were very difficult to realize. The upper is hand woven around a last and has no top stitching to join the upper. Also the heel is hand carved lucite. We try to stick to some consistent design elements in every collection. Iconic pieces like our lighter cap detail, rollercoaster belt, and custom ALYX zippers are always present, along with some carry over silhouettes and styles that do well for us.

Q4 Please tell us recommended way of how to dress it.

In designing the collection, I really see ALYX as providing a full wardrobe. For instance, this collection has a wide mix of feminine, elegant pieces along with a strong selection of graphic tee shirts and jeans. I design things that I love, which creates a complete collection based on how I envision the modern girl is dressing from top to bottom. That being said, I love to see people mixing ALYX with other brands and seeing how it can be incorporated into everyone's personal style.

Q5 How your experience of street wear, music and art activities for 10 years before you starts〈ALYX〉affect to the current 〈ALYX〉?
Also what kind of cultures did you love when you were youth?

All of my experiences have been like schooling for me. Working in music, street wear, photography, etc has taught me how to bring other elements of creativity into the collection. It gives me a great overarching perspective on ALYX as a whole entity; from creating the lookbooks, directing the catalogues with Nick Knight, working on the spatial design of our showrooms, etc.

Growing up in Venice Beach I fell in love with skateboarding and the culture surrounding it. Music culture has also always been important to me since I was young. Both of these are constantly inspiring my design.

Q6 Regarding seasonal visual images which are taken by Mr. Nick Knight.
-How did you and his joint-work start?
-Please also tell us the world and aesthetic of visual.

Nick Knight has been a dear friend for some time now and we have worked on numerous projects together over the years. He is someone that I really admire and trust. When I first started my own brand I knew that I wanted him to be a part of it. Each season we release a catalogue together, and I view these as such valueable physical objects. Almost like a time capsule. When we work together we push each other hard to create a new language with the images we are produce. We have a really genuine relationship and are constantly challenging each other to try new things.

Q7 Please tell us how you were originally connected to Mr. Hiroshi Fujiwara?
Also the background and the collection itself of your first Men's collection, collaboration with the fragment design?

I met Hiroshi at one of our showrooms in Paris through a mutual friend. He loved the collection and we immediately began discussing our love of skate and punk culture. The collaboration just grew very naturally from there. I have always admired Hiroshi and what he has contributed to fashion and culture over the decades. It was an incredible experience to work together on this collection.

Q8 〈ALYX〉as New York based brand, please tell us current trend in NY regardless categories.

I don't really pay attention to trends.

Q9 Please tell us your current trend too. Are you digging into anything particular?

I've recently been interested in finding ways to make ALYX more and more sustainable. There is so much waste in the world, and now we have more and more options to make a difference in diminishing this waste. I want to make high quality clothing with the maximum amount of awareness.

Q10 Who would you say your 'it' girl in these day? Tell us reasons why you like her too.

My wife Jennifer is my eternal muse. She is Crazy , sexy, cool ;)