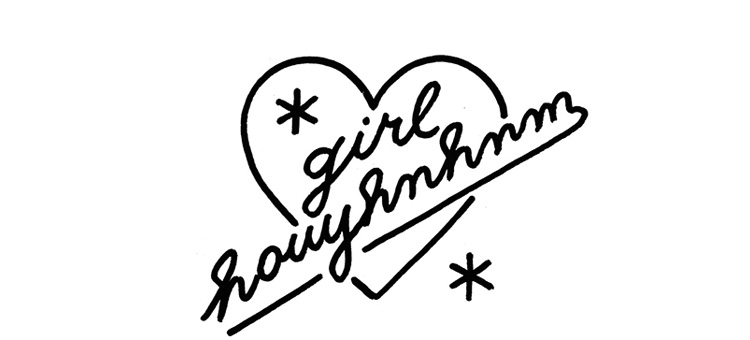 Girls Just Want To Have Fun!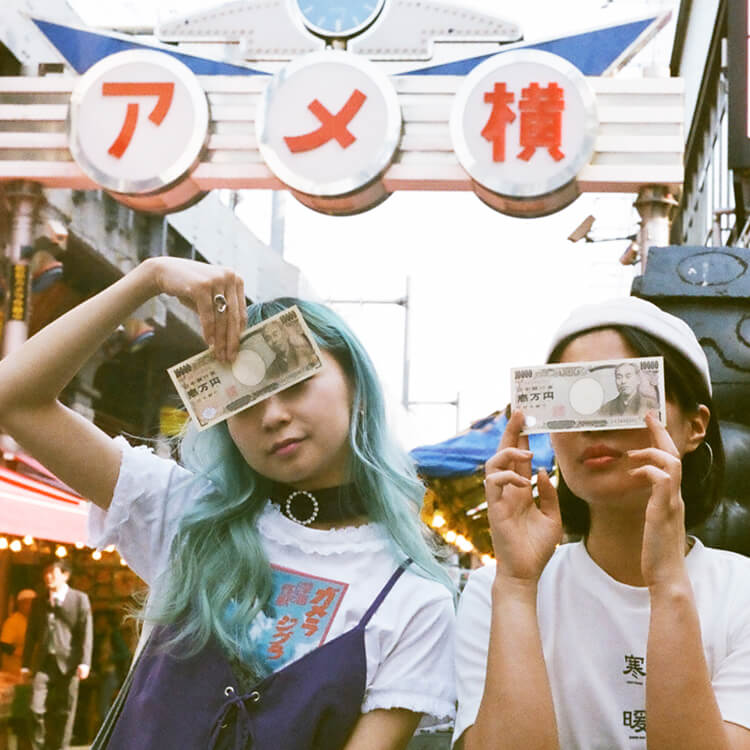 GIRL'S WASTE.
Girl's shopping in Ameyoko under ¥10,000 (≈ US $100).
Photo_Ryosuke Yuasa
Ameyoko — The classical street market in Tokyo
which is popular among tourists from all over the world.
Ameyoko is actually a major fashion district in which there are plenty of sneaker and military shops,
and even also renowned vintage flagship stores.
Today, Hiromi Toki, a stylist, and Risako Fujie, a grapevine by k3 staff,
went out for shopping in Ameyoko where they demonstrate us
"what we can buy under ¥10,000 (≈ US $100)" in the street market.

It seems they've finished shopping in about 3 hours. Let's check out what they've got!
Hiromi Toki's Items
"It's been a while to visit Ameyoko," said Hiromi. Even though she selected basic items,
those are exceptionally invaluable and pretty rare pieces.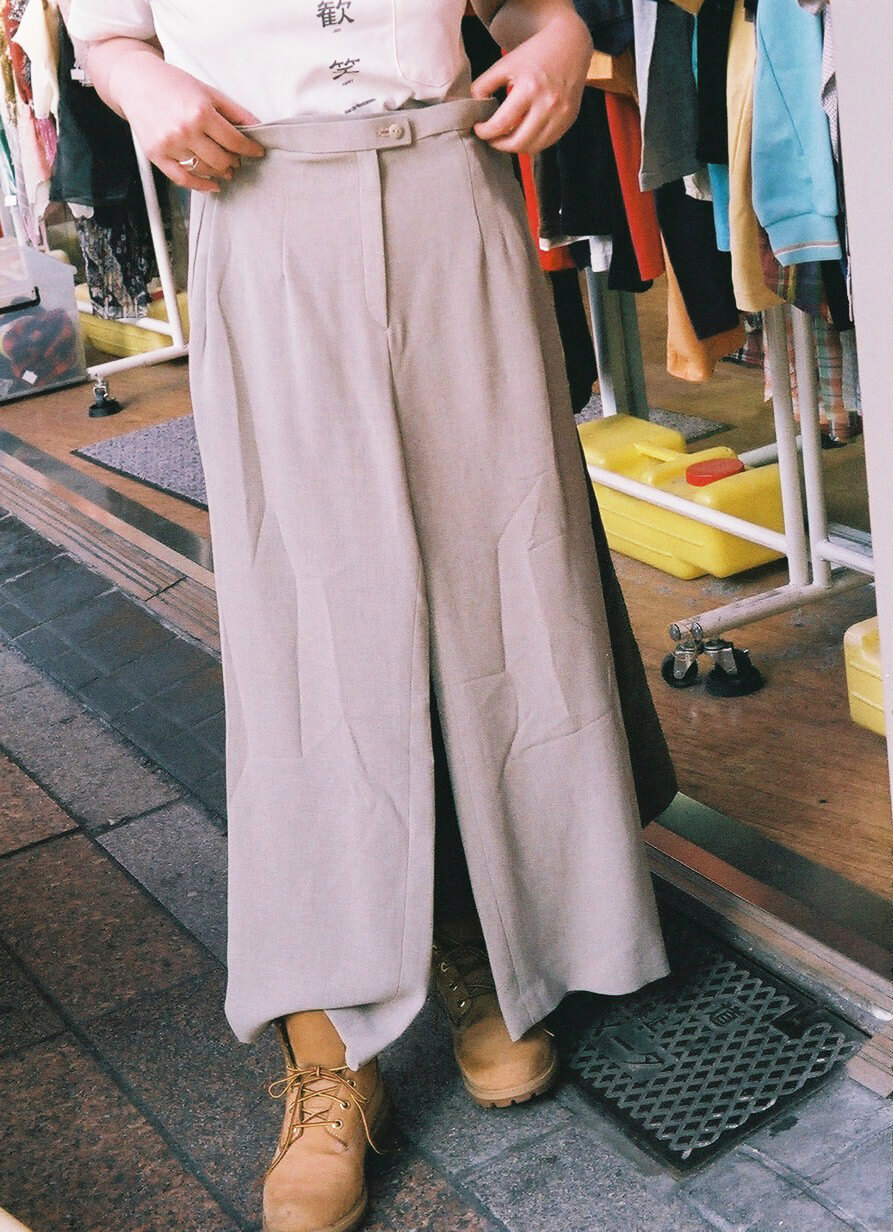 Vintage Pants ¥105 (Tanpopo House)

"Despite of its modern design, it only costs ¥100. When I was a stylist assistant, I regularly visited a thrift shop seeking out clothing, and I also trained my sensibility and taste on fashion there."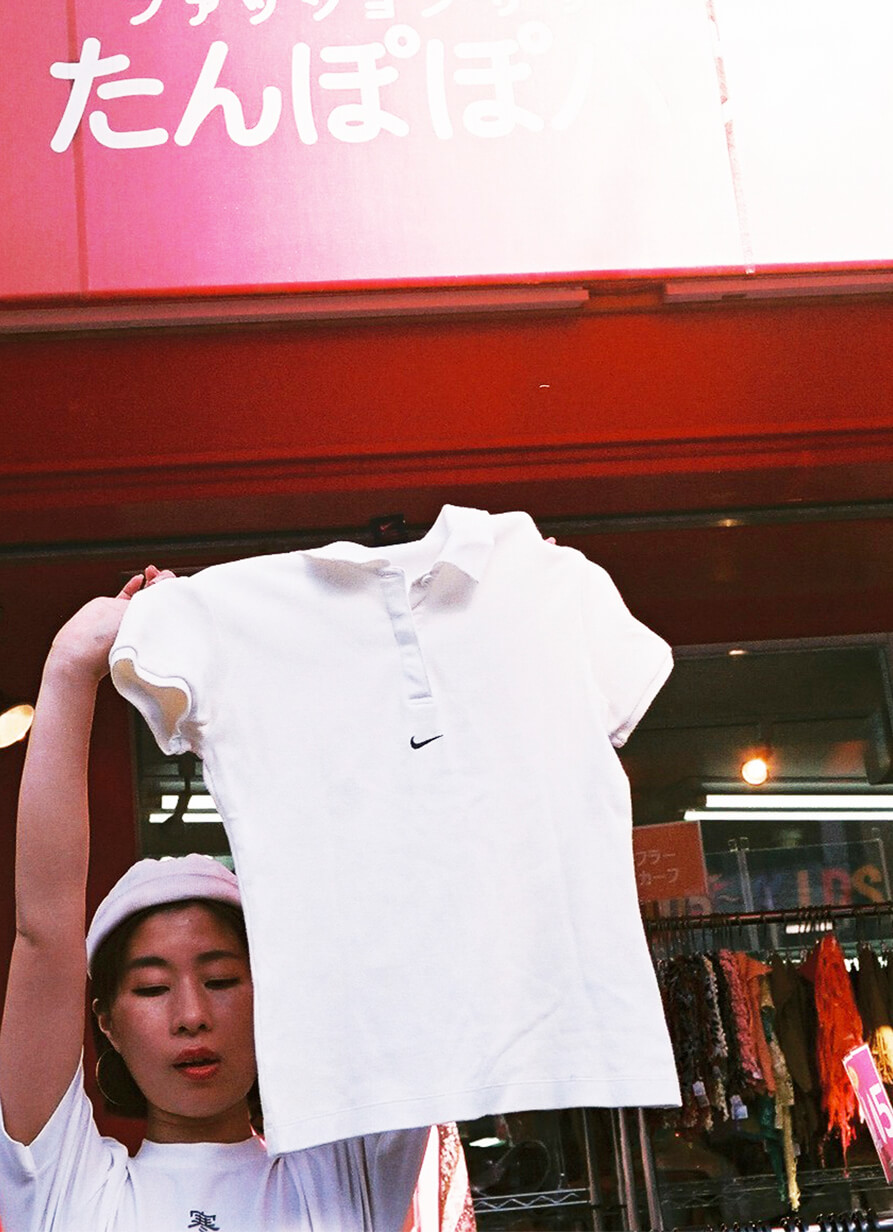 Vintage Nike Tops ¥525 (Tanpopo House)

"Unlike a typical Nike polo shirt, this piece acquires the logo in the middle of the chest as well as its 90's-like silhouette. It's really like a Girl Houyhnhnm-ish item, so I chose."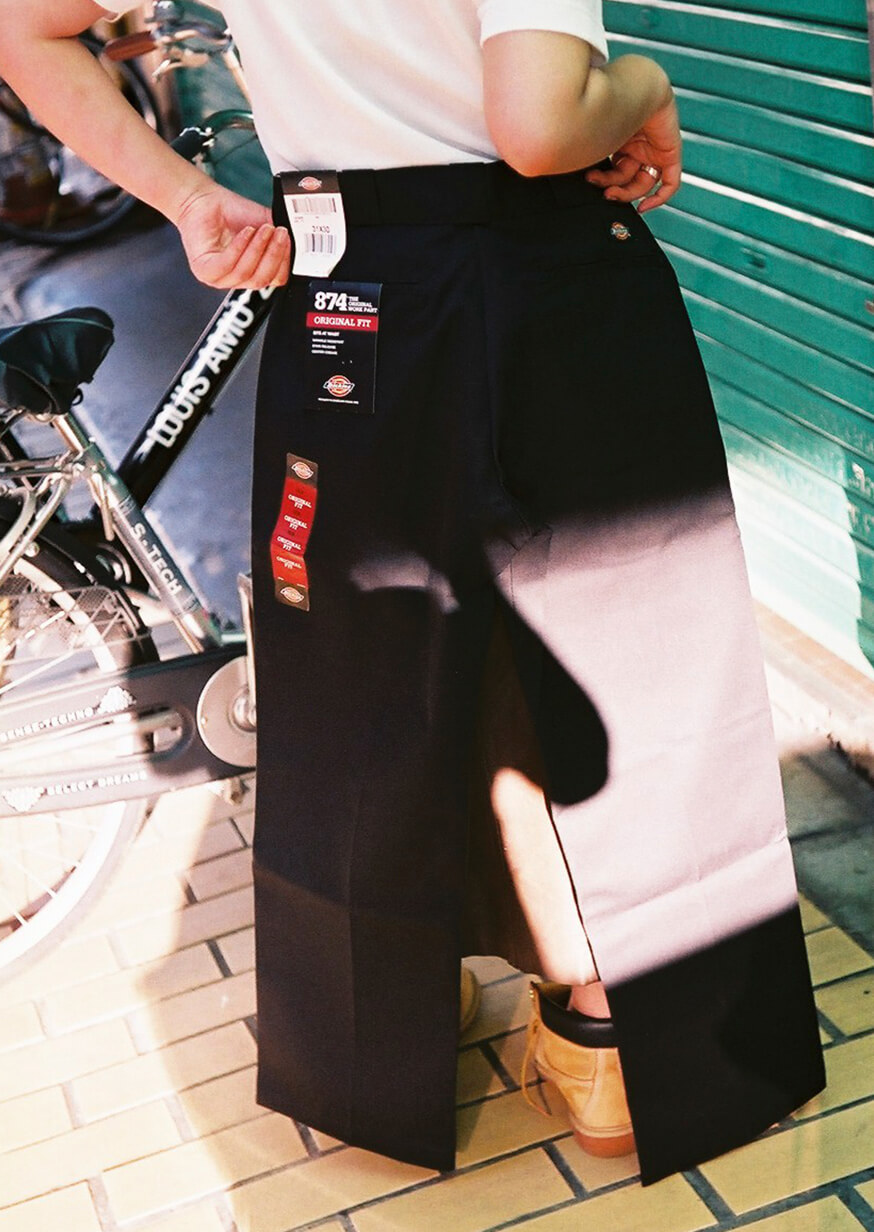 〈Dickies〉 Pants ¥3490 (JALANA)

"The classic workpants from Dickies — 874's black. I wanna wear it slightly oversized, so I purchased the size 31."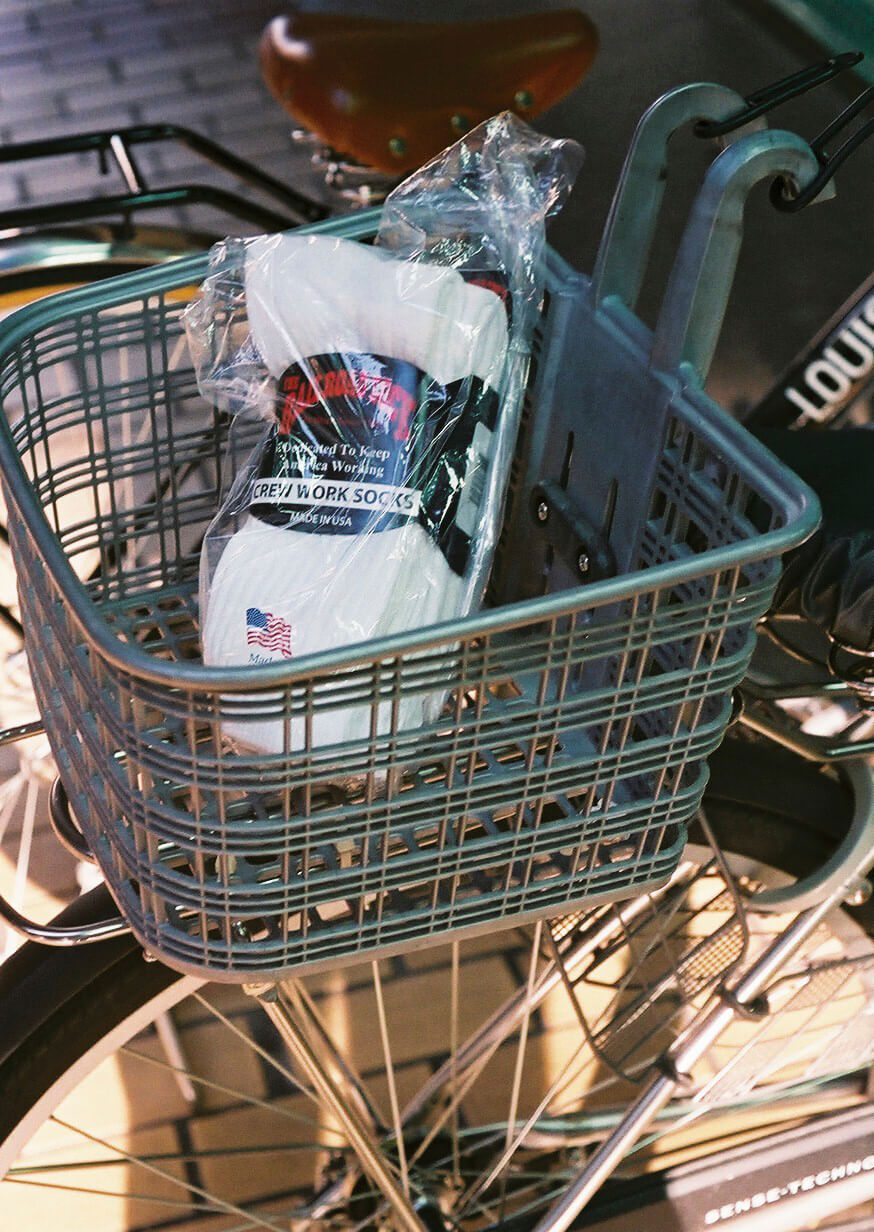 〈Railroad Sock〉 Socks 3P Set ¥1296 (JALANA)

"White socks are the inevitable item for a stylist, so there is no owning too much of them for me. I love the thick material, which is the typical quality of made in USA."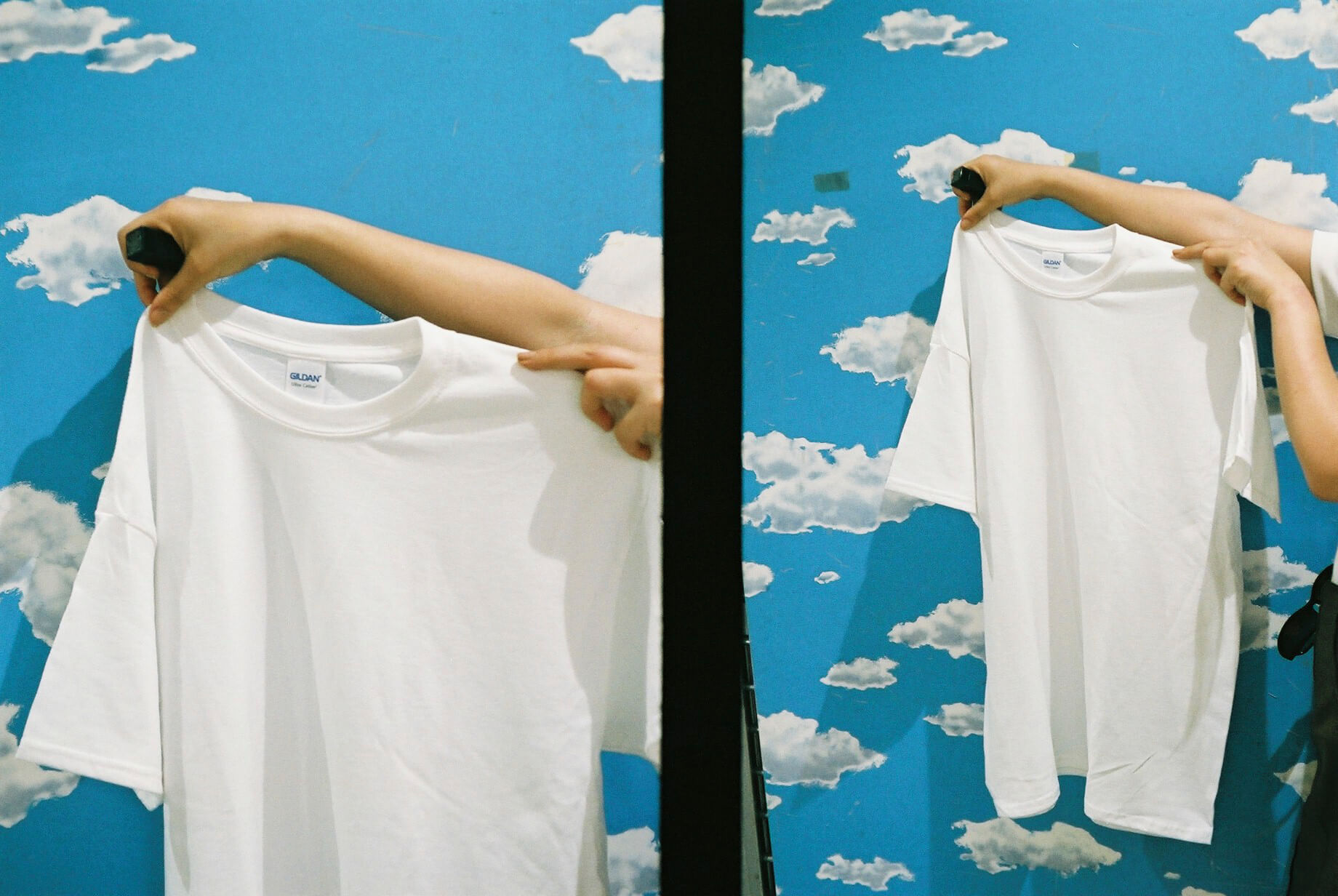 〈Gildan〉 T-shirt ¥600 (Hanakawa)

"It's just the same reason with the socks above that I'd never be annoyed of owning too many white shirts as well, especially for Gildan, haha. On top of that, it's so cheap!"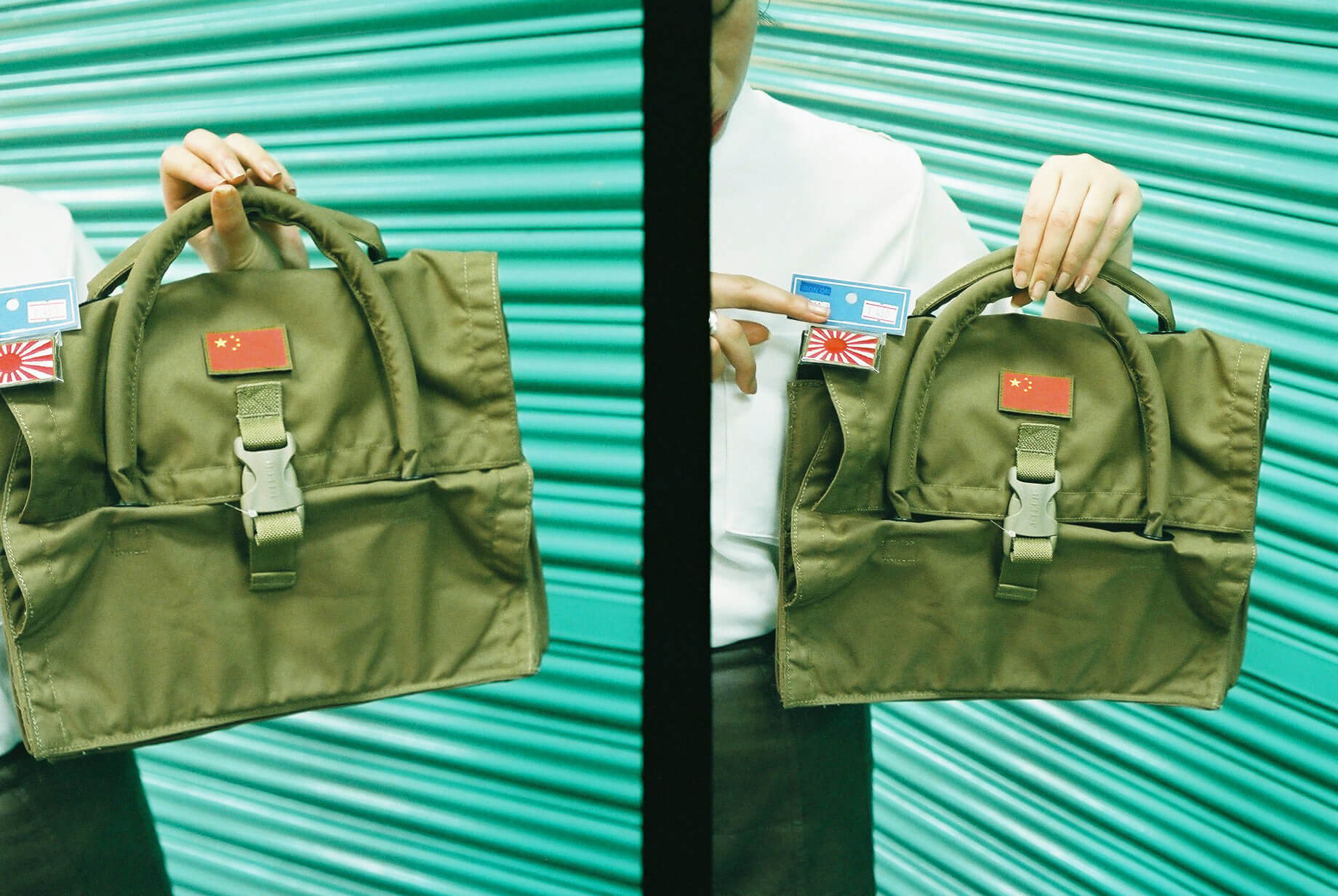 Tote Bag with Patch ¥3240, Extra Patch ¥486 (Nakata Shoten)

"I was looking for a bag which is just like this size. The figure is pretty unique among the general military bags, and it acquires plenty of pockets inside of it which is really useful. Additionally, I like the design that I can change the Velcro patch in-front to whichever I prefer."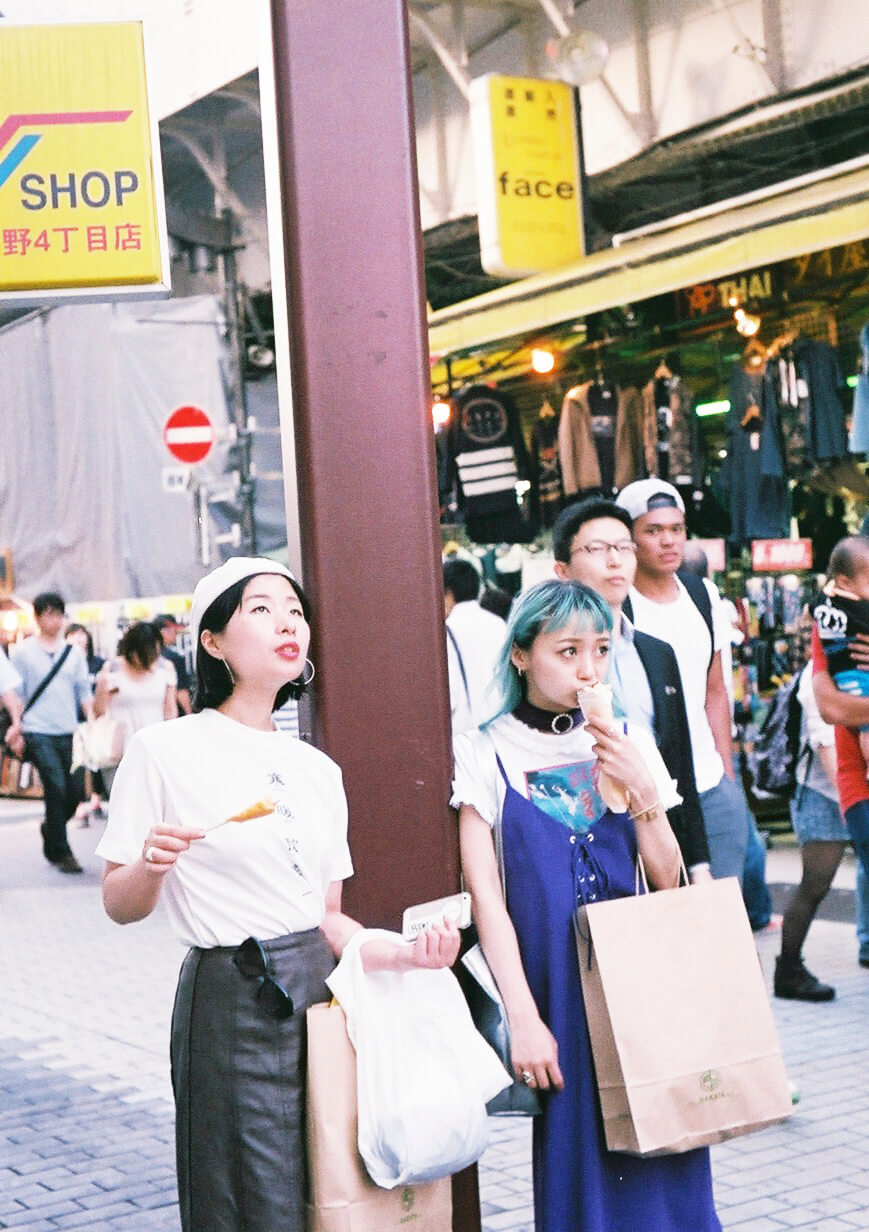 Pineapple Stick ¥200

"I've still got extra cash in my wallet, so I bought a fruit-stick, the famous sweet in Ameyoko."

Total (8 items): ¥9942
Change: ¥58
Risako Fujie's Items
As a devotee of colorful, she opted various-colored items.
You can find a fantastic item even if it's under ¥10000.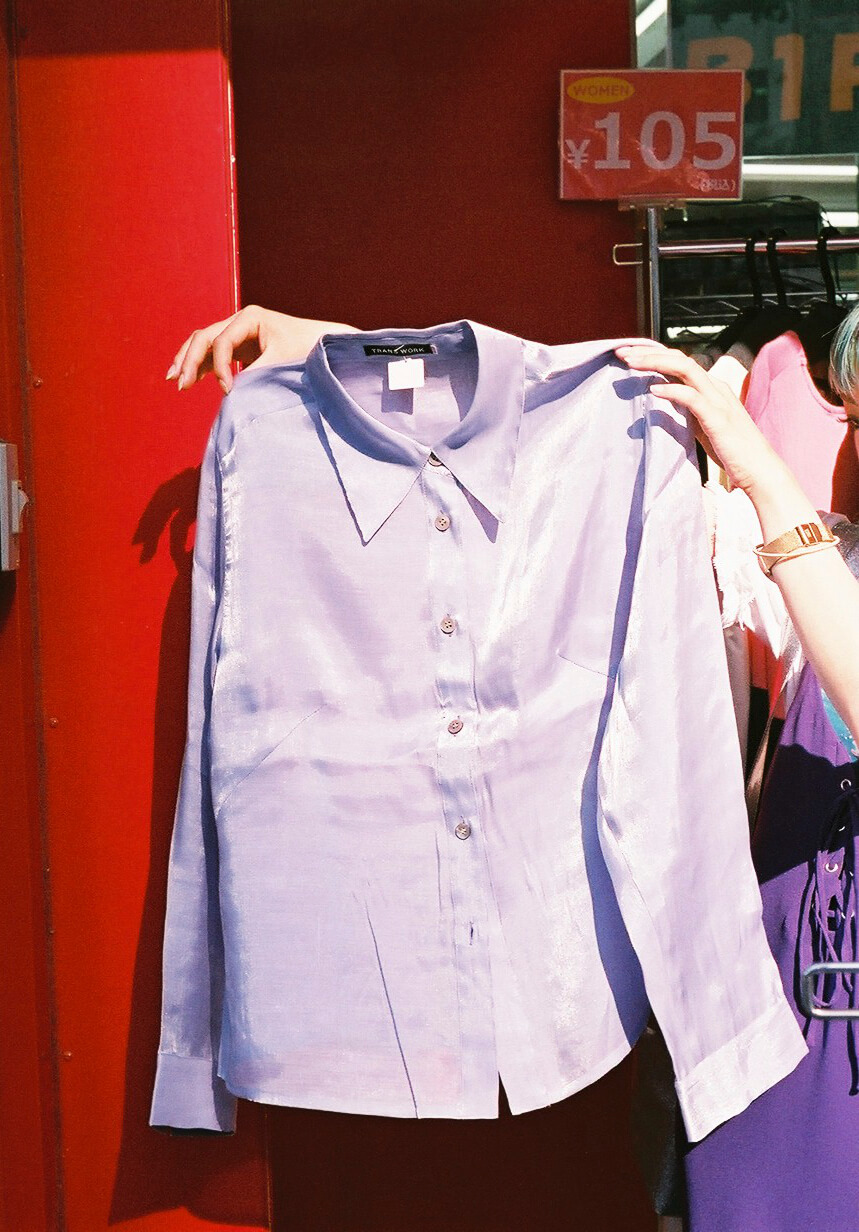 Vintage Satin Shirt ¥525 (Tanpopo House)

"Firstly, purple is my favorite color, and the transparency of the item fascinated me so much. I also love its unique collar shape!"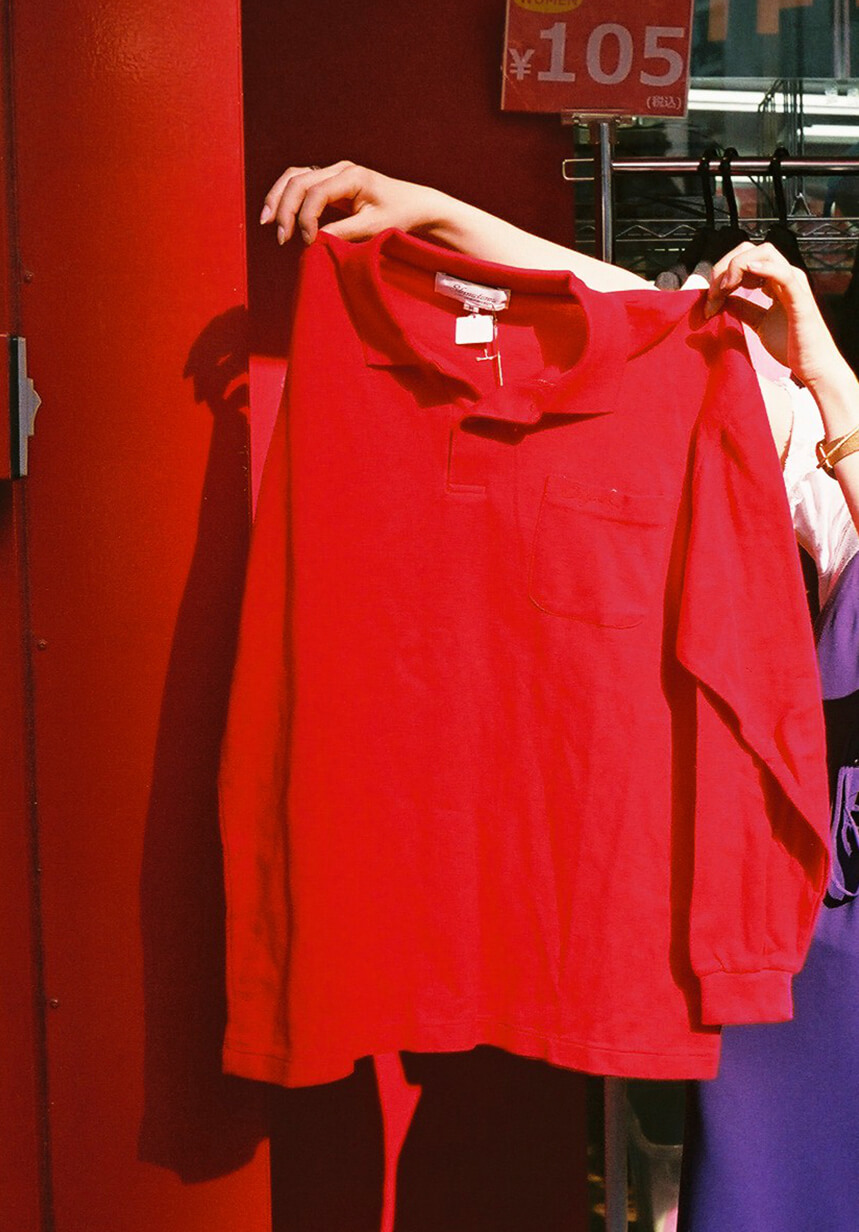 Vintage Polo Shirt ¥525 (Tanpopo House)

"Personally, I think a long-sleeve polo shirt is pretty yet creepy, haha. In addition, the unknown logo of 'original' on the left chest is mysterious but adorable."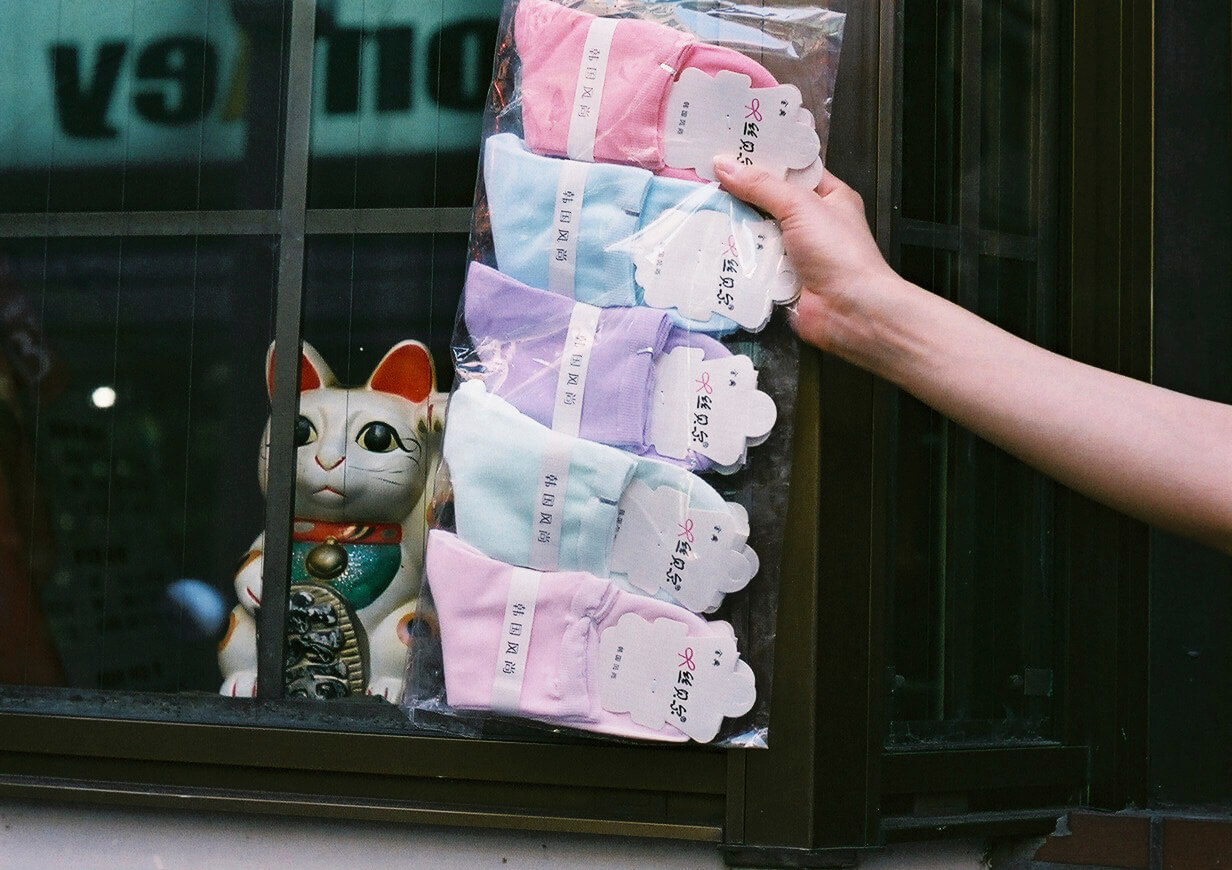 Socks 10P Set ¥1000 (Tentenraku)

"I've got the five colors of these socks for two sets at a lingerie store right below the signboard of 'Ameyoko'. For consuming products, I generally prefer cheaper goods, and the colorways of the socks were so exquisite which grasped my heart."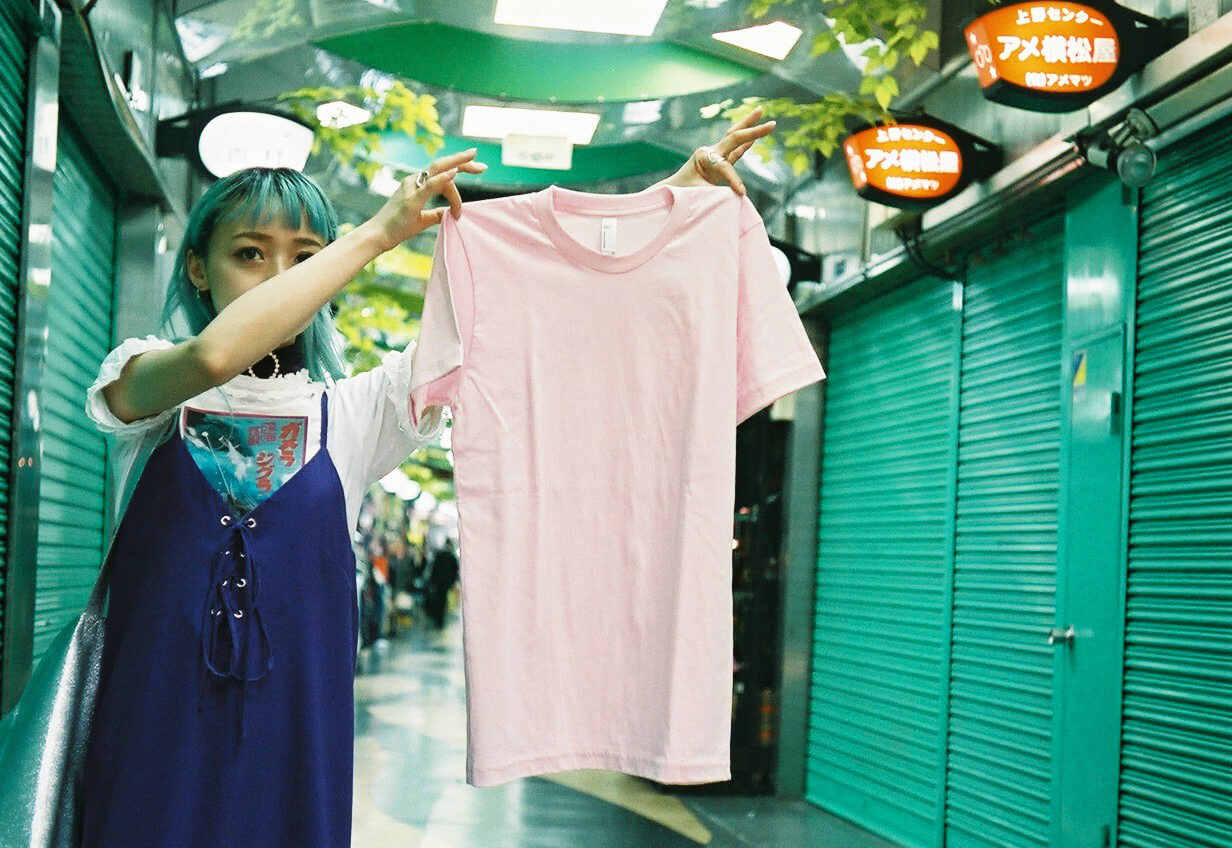 〈American Apparel〉 T Shirt ¥1990 (JALANA)

"I just discovered an American Apparel t-shirt! I thought I'd never be able to see it again! It's pretty rare as you know today, and I didn't expect to find it here in Ameyoko. I wanted a plain t-shirt for a long time, so it was such a great encounter."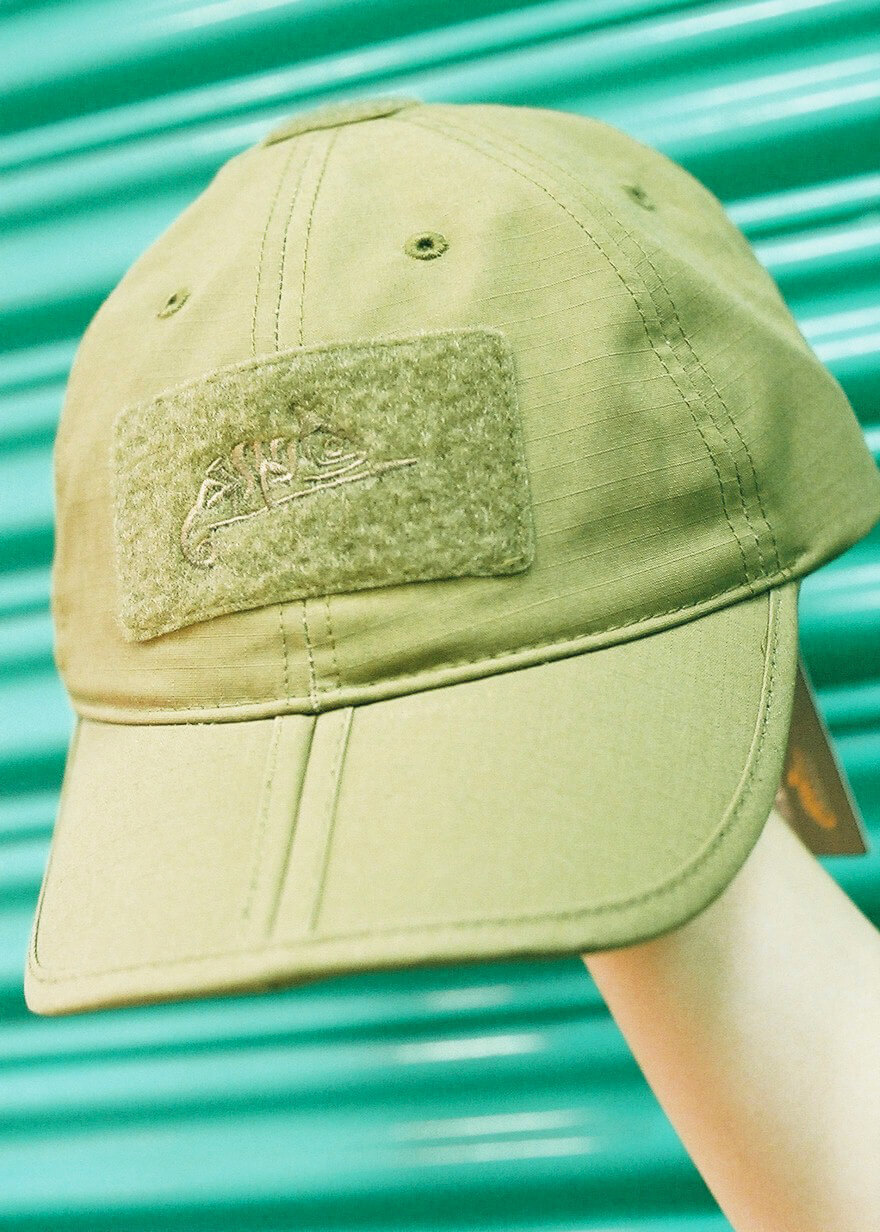 〈HELIKON-TEX〉 Baseball Cap ¥2160 (Nakata Shoten)

"The Velcro part is comprised of a hidden chameleon embroidery, the brand logo, which is really adorable. I also like it because it's the equivalent color with the entire cap, so not many people will notice it."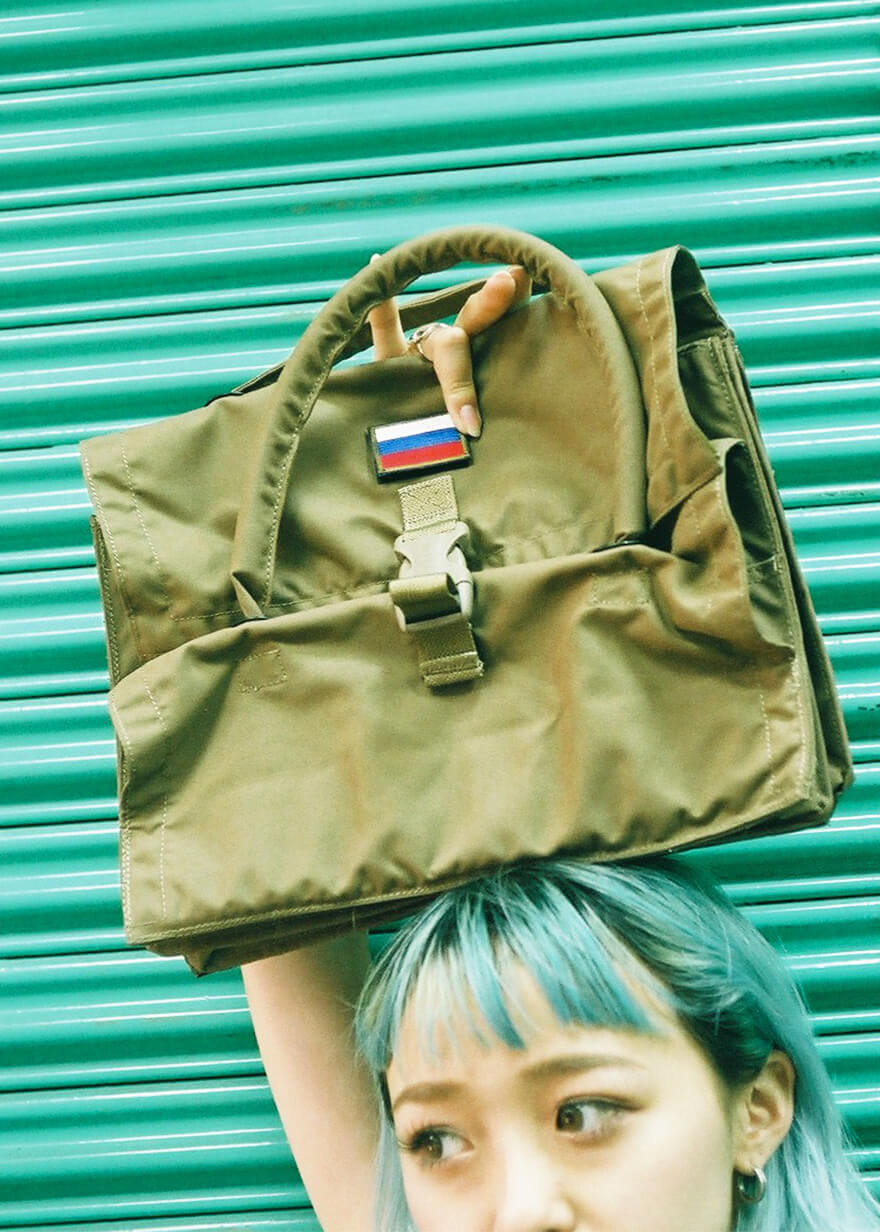 Tote Bag ¥3240 (Nakata Shoten)

"Hiromi and I were so preoccupied with the bag and thus we went back to the store just pursuing the bag, haha. Since it's a man-like design, it would match with any outfits I believe."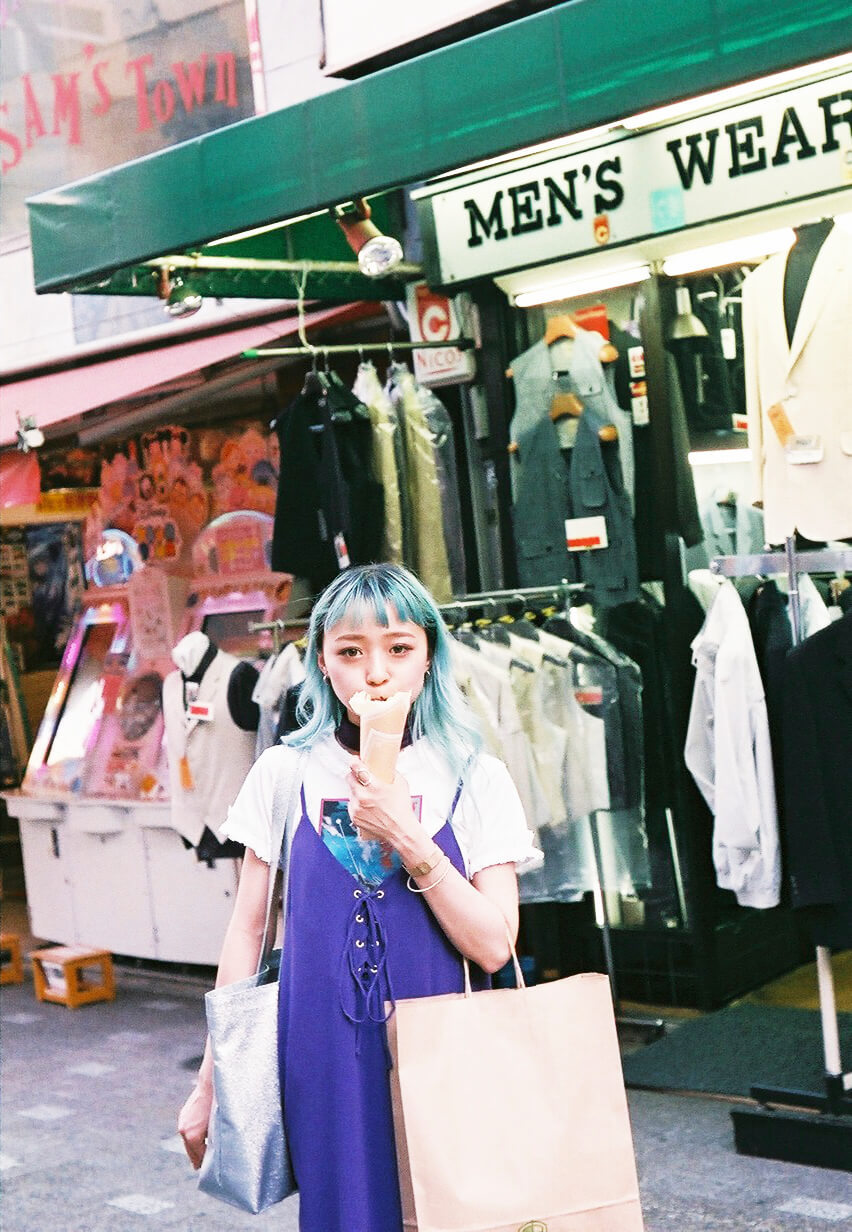 Choco-Banana Crepe ¥460 (Charmy)

"I walked back and forth the street many times, so I eventually charged my fatigue with the crepe. I often only eat the chocolate-banana flavor when a crepe."

Total (7 items): ¥9900
Change: ¥100