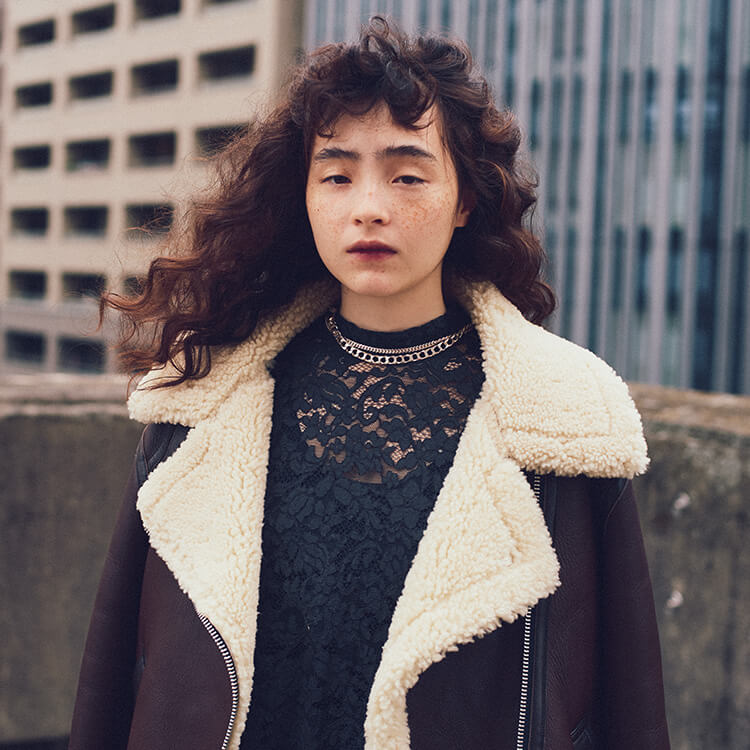 My Teacher with JOURNAL STANDARD.
#3 New lesson of B-3 jacket style with Serena Motola..
Photo_Taro Hirayama 
Styling_Arisa Tabata 
Hair & Make-up_Ryoki Shimonagata 
Model_Serena Motola
While its 20th year anniversary is hitting this year,
Journal Standard is still developing tremendously more than ever before.
And, in this serial publication,
Girl Houyhnhnm and Journal Standard are collaborating to represent brand-new styles derived
from the autumn-winter keywords we have chosen.
The third volume of the publication is "B-3", a military sheepskin jacket.
Arisa Tabata, a stylist, introduces the B-3 jacket
that is exclusively ordered from Schott with the model, Serena Motola.
Please check out the detailed explanations of the styling by Arisa
on the official Journal Standard website!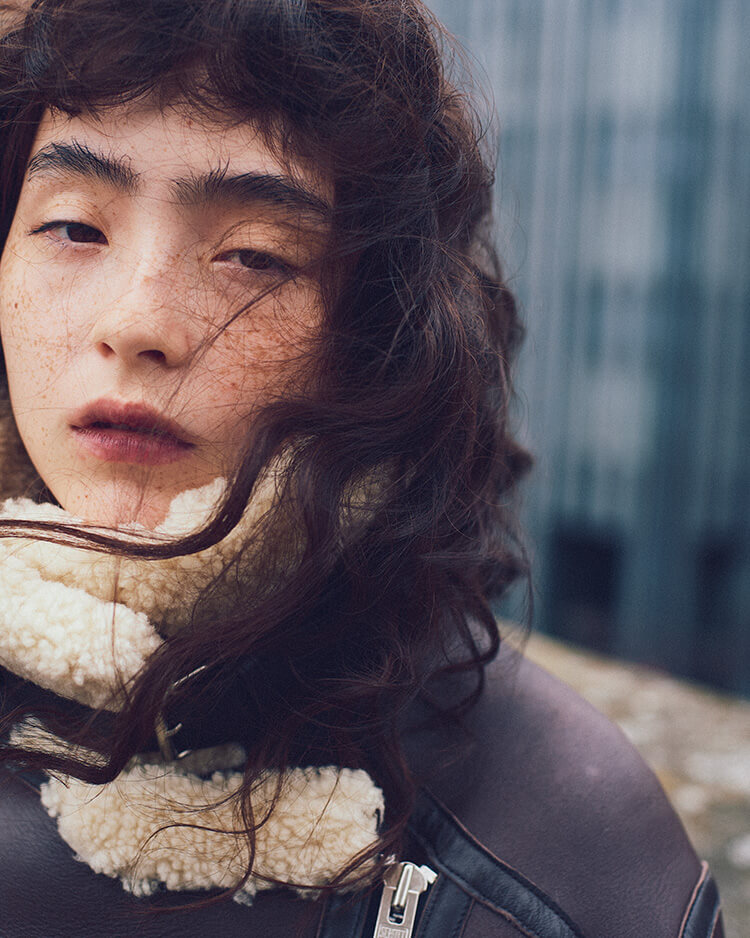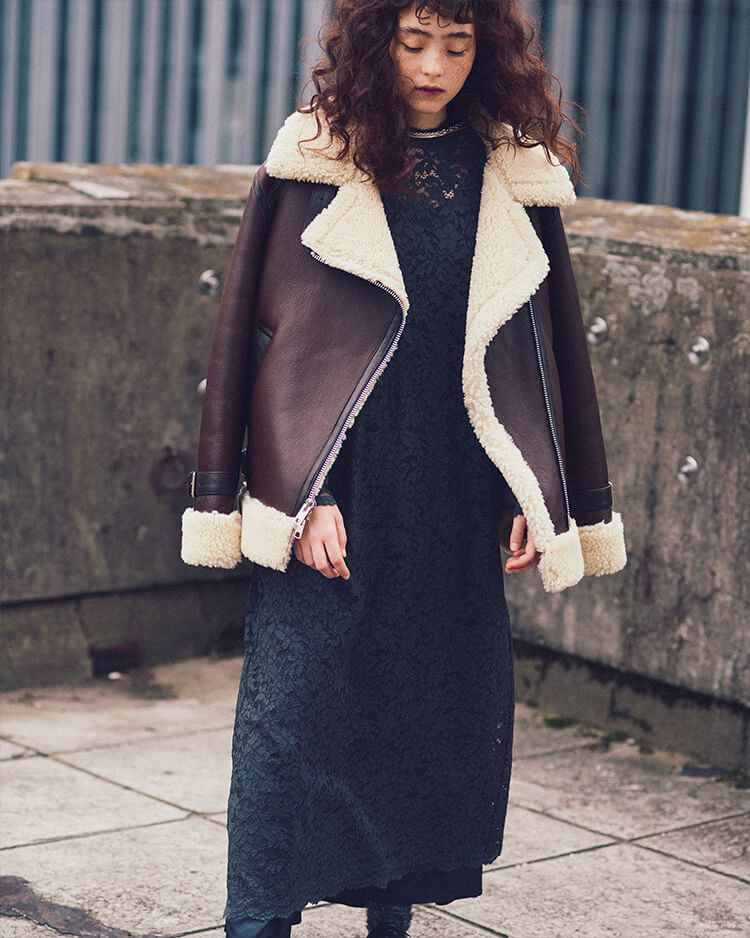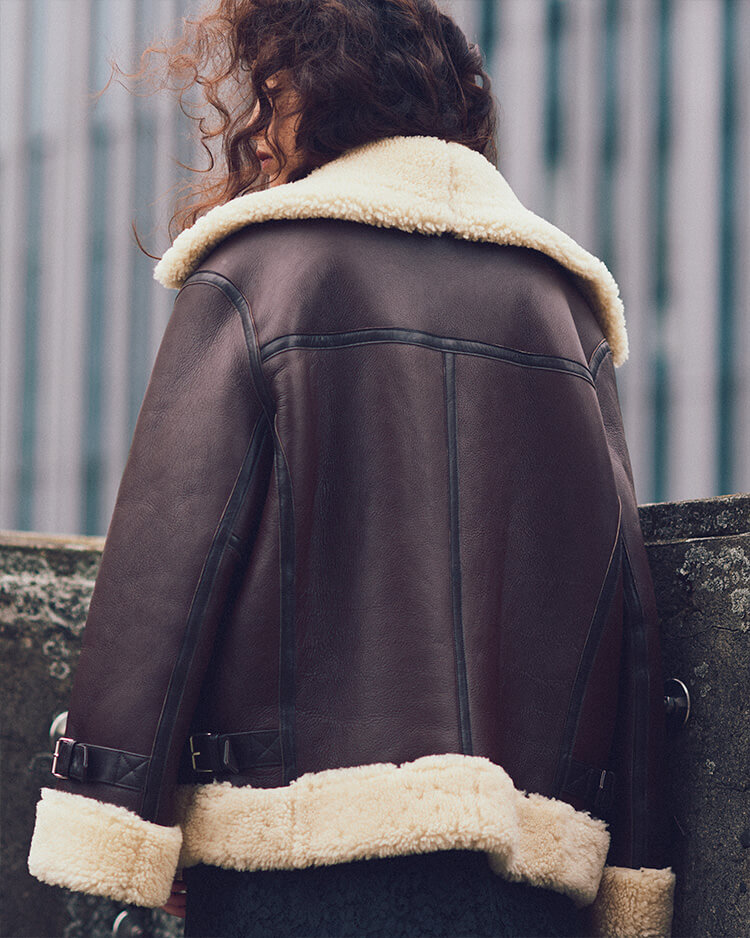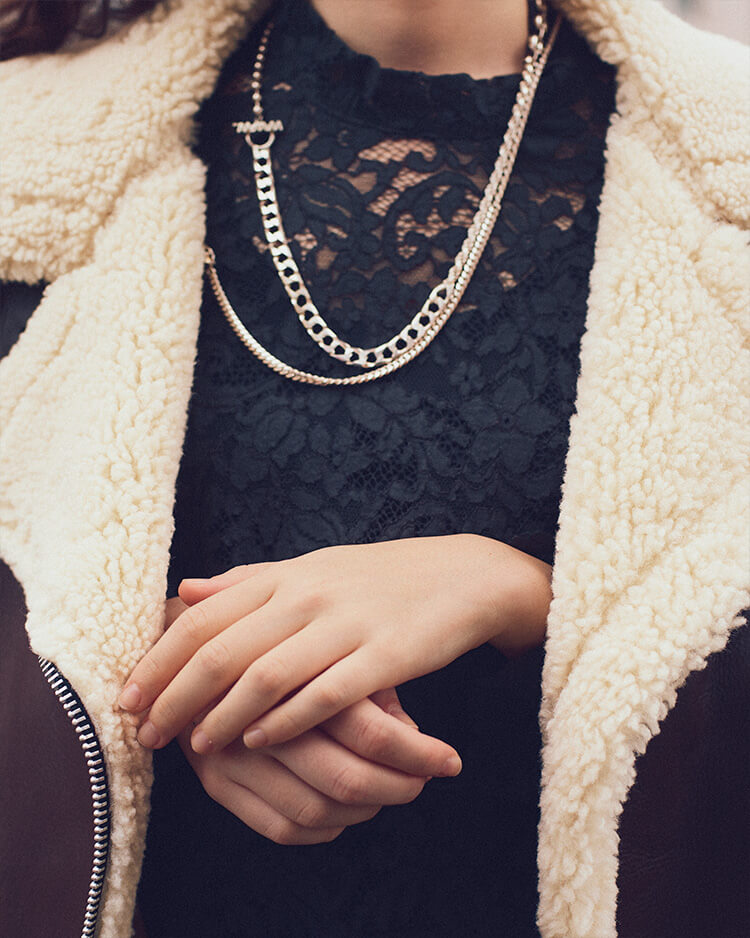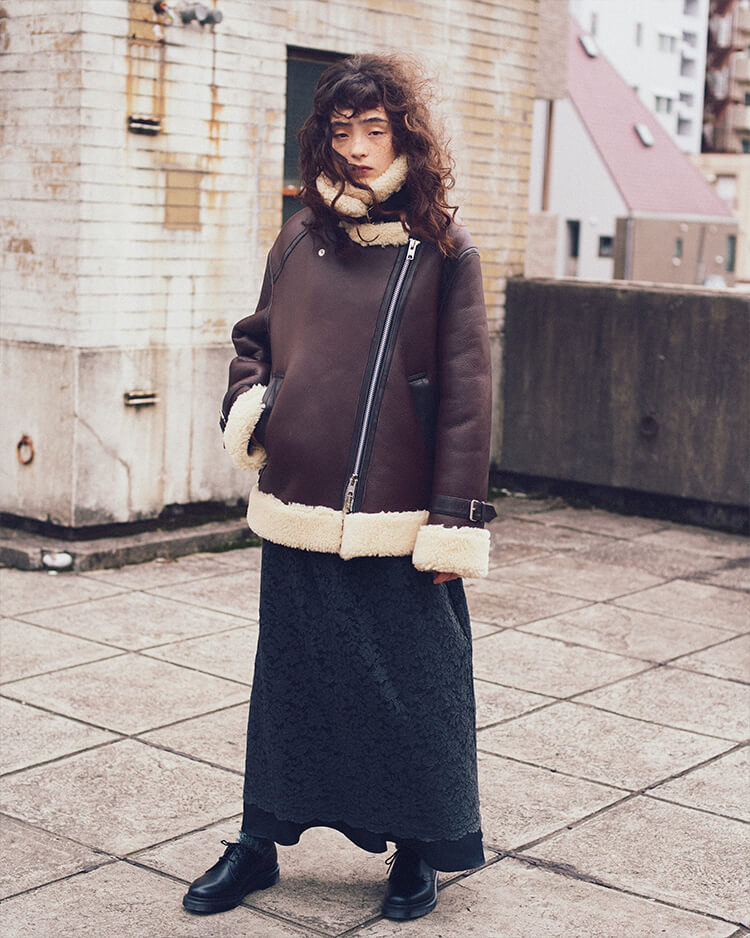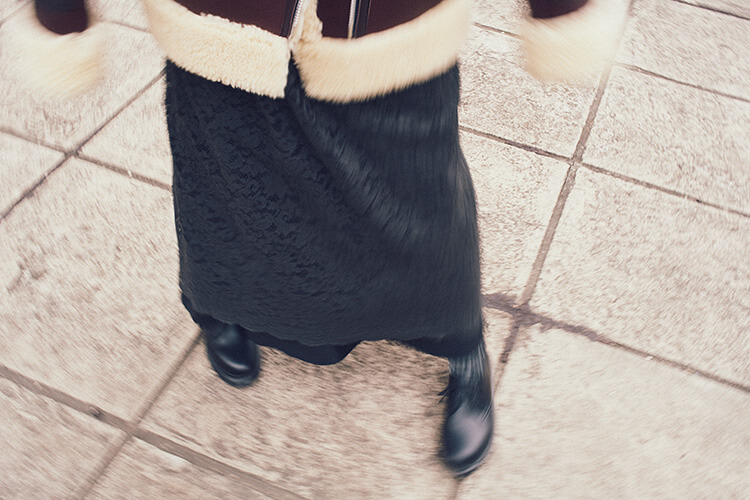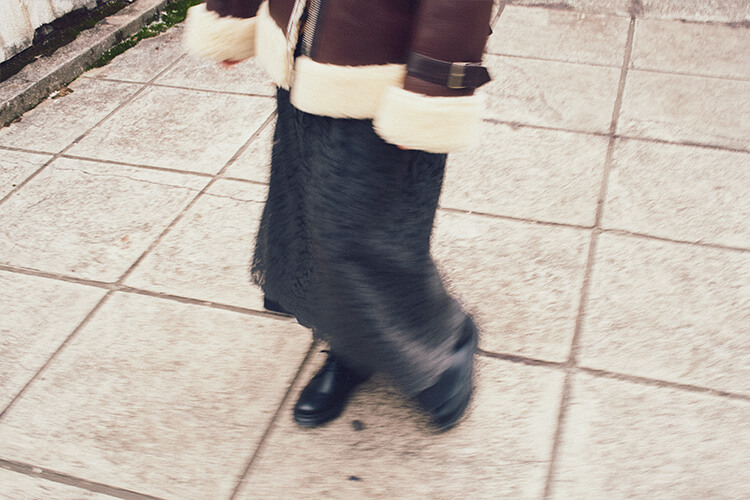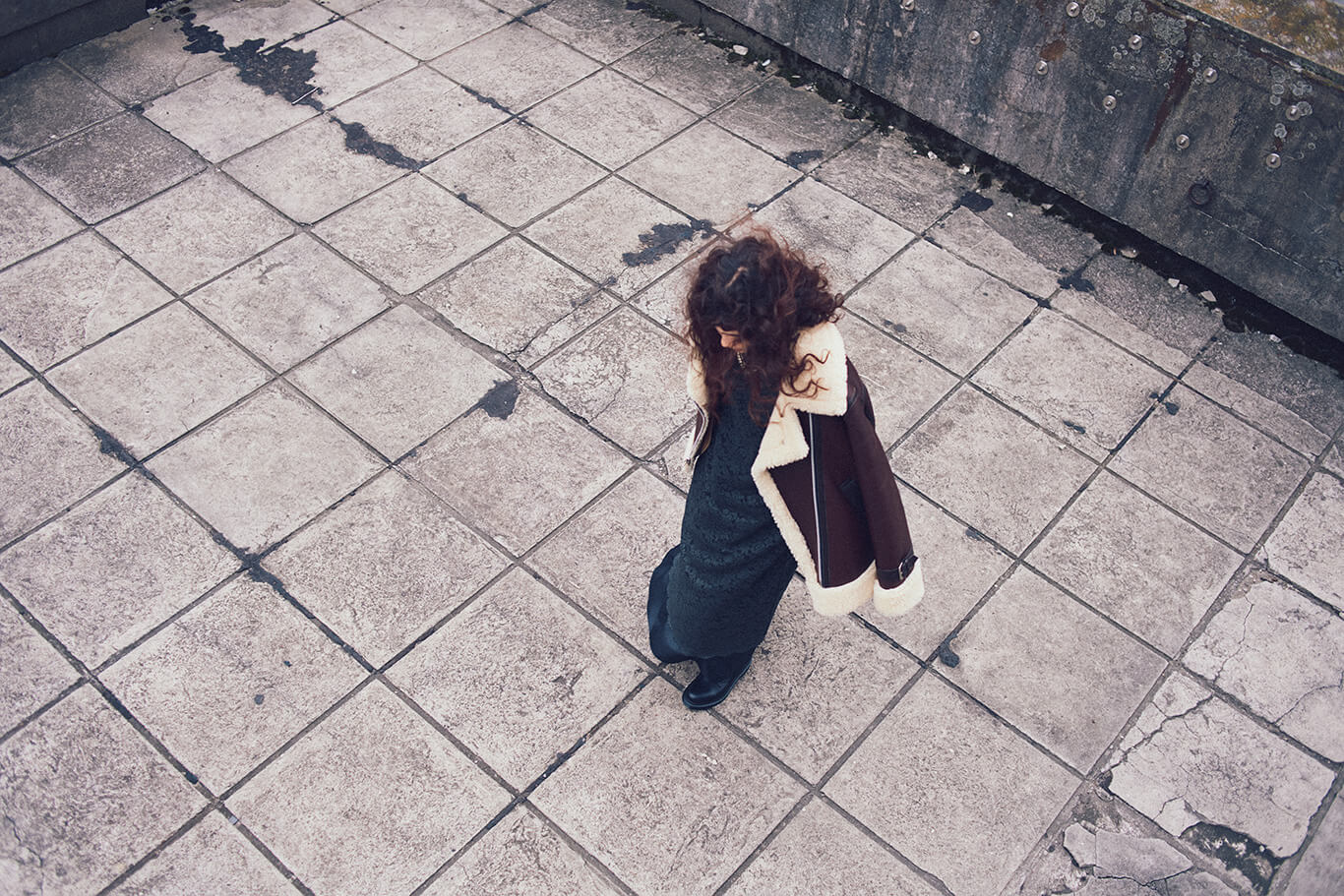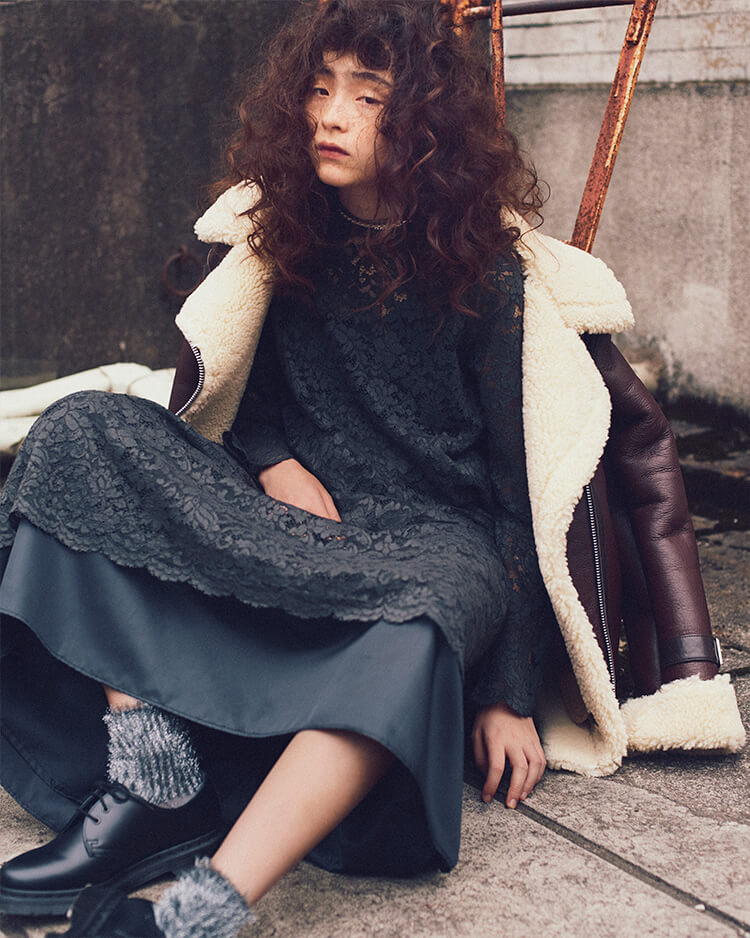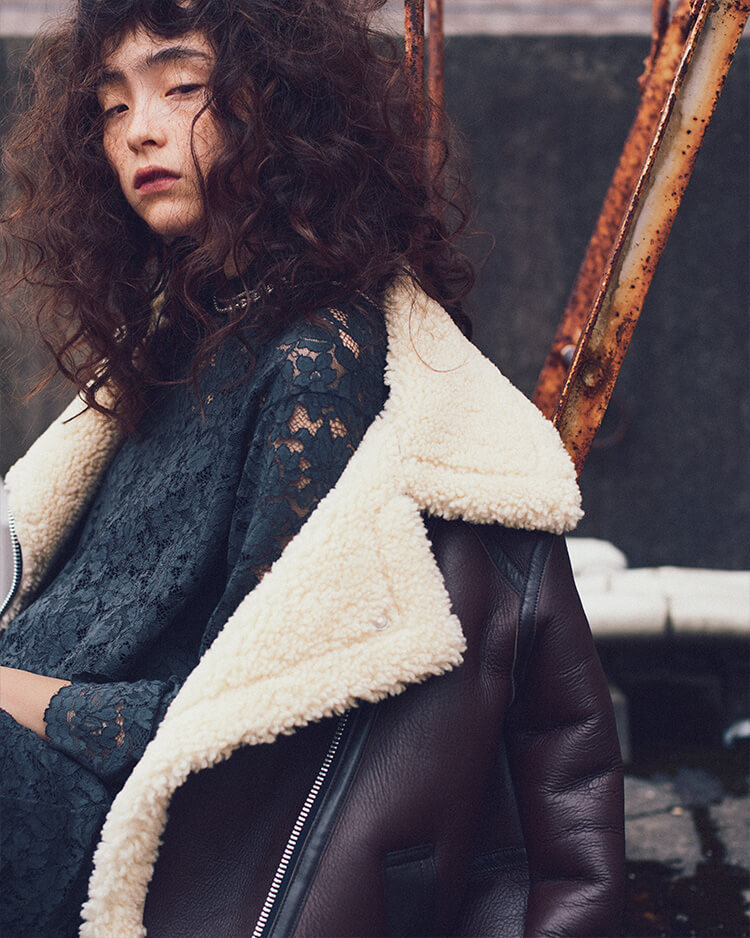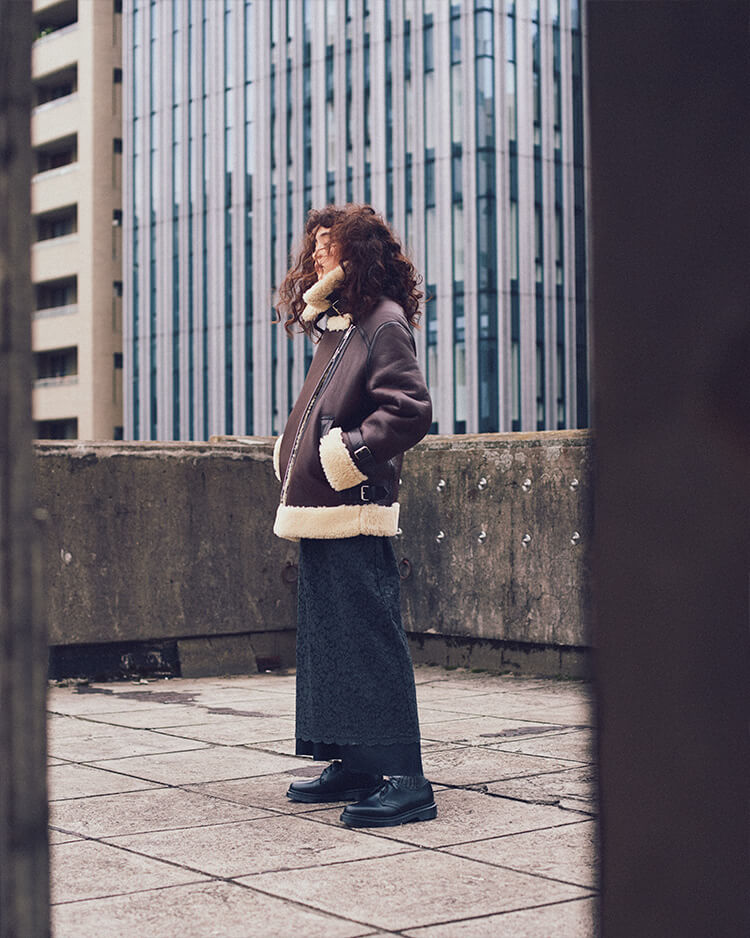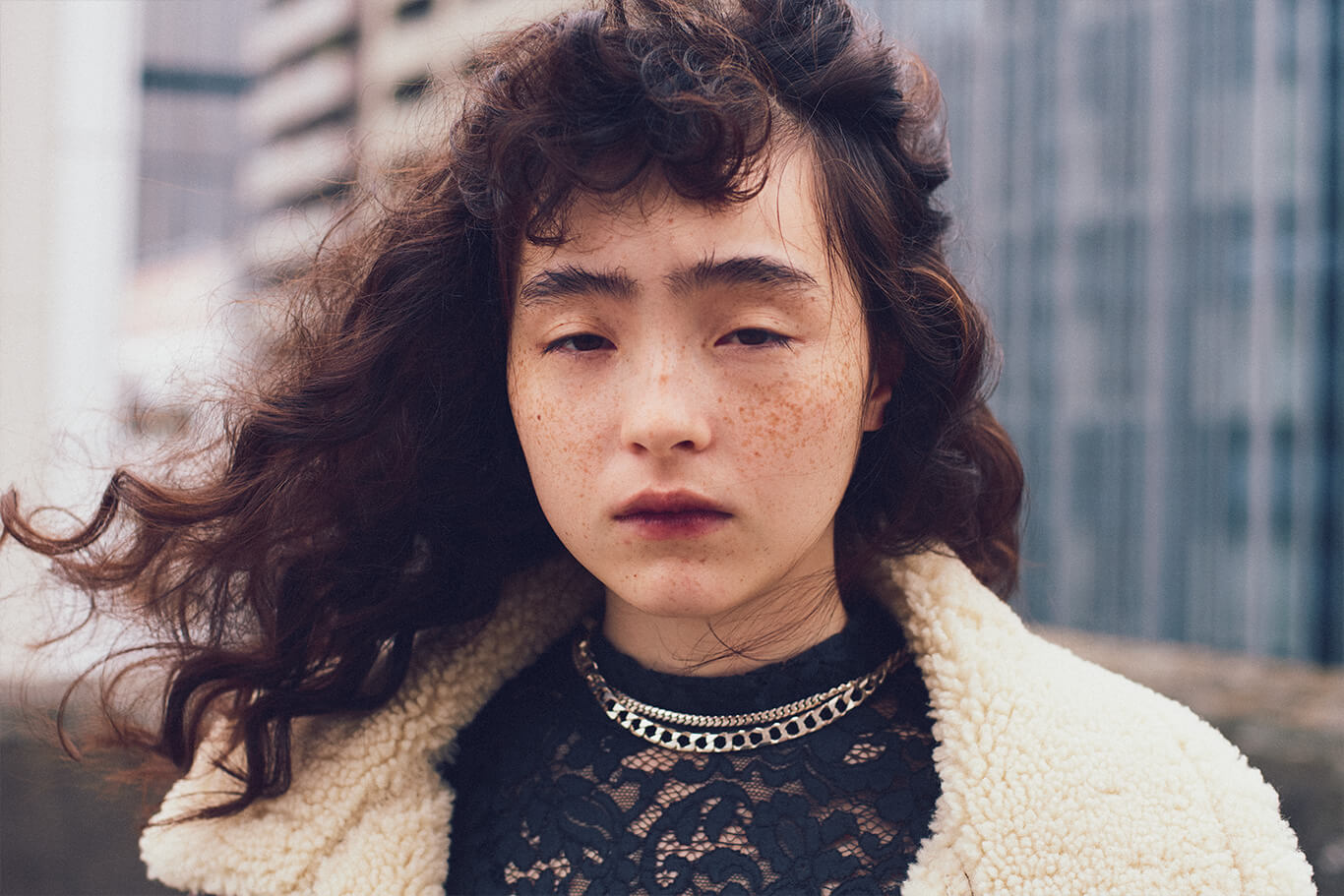 Journal Standard exclusively ordered the military jacket, which is made of sheepskins, in an oversized silhouette from Schott. As the long-established leather brand produced a very modern-like figure, this jacket is ultimately special! Since the model was based on a men's pilot jacket, wearing it with female-like items such as a lacy dress or a skirt might look a completely unique outfit. Add silver accessories or lame socks to balance out the entire style.
<Schott> Exclusive B-3 Jacket ¥158,000+TAX, <Journal Standard> Dress ¥19,000+TAX, <CLEANA> Full-length Skirt ¥42,000+TAX, <WILL SHOTT> Choker ¥58,000+TAX、<WILL SHOTT>Long Necklace ¥58,000+TAX、 <GLEN CLYDE> Socks ¥1,400+TAX, <Dr.Martens> ¥21,000+TAX, (All items from Journal Standard Shinjuku 03-5367-0236)