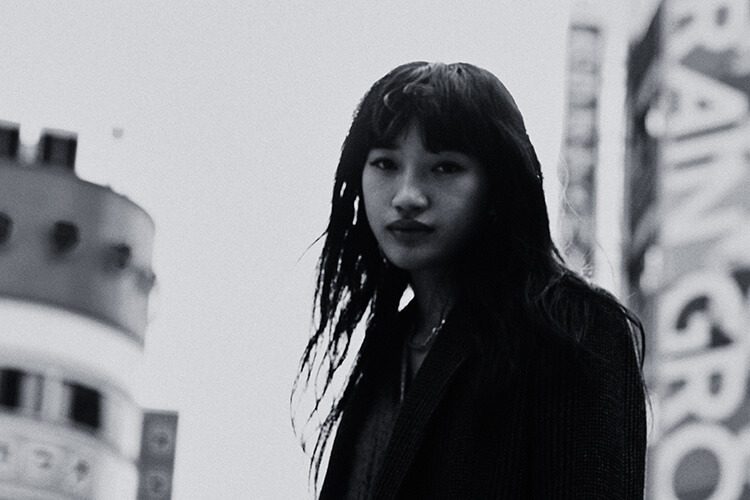 My Teacher with JOURNAL STANDARD.
#5 Learning midwinter outerwear style with Ms. Nodoka Tsutsui.
Photo_Riki Yamada 
Styling_Kumiko Sannomaru (KiKi inc.)
Hair & Make-up_Yosuke Akizuki (traffic hair design) 
Model_Nodoka Tsutsui (model agency friday)
<JOURNAL STANDARD> that will celebrate its 20th anniversary this year since birth,
shows us more and more excitement.
In GIRL HOUYHNHNM, we are updating series
that feature professionals of each categories suggesting
how to dress and do hair makeup along autumn and winter keywords picked by <JOURNAL STANDAR>!
The fifth theme is "outerwear".
We took three kinds of outerwear styles modeled by Nodoka Tsutsui,
styling done by Kumiko Sannoumaru in Shinjuku.
Check the official website of <JOURNAL STANDARD> for detailed interpretation
on styling by Sannoumaru-san!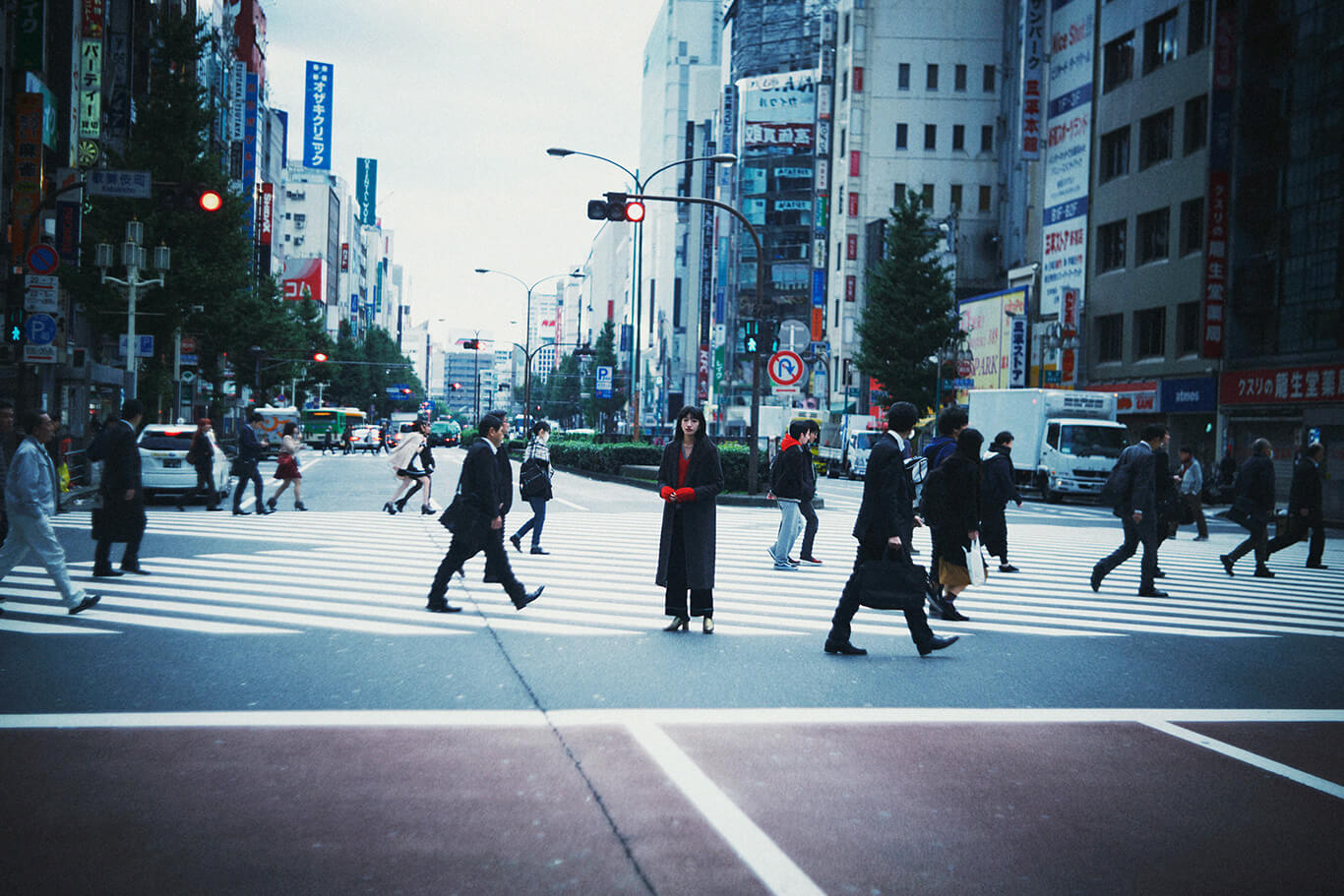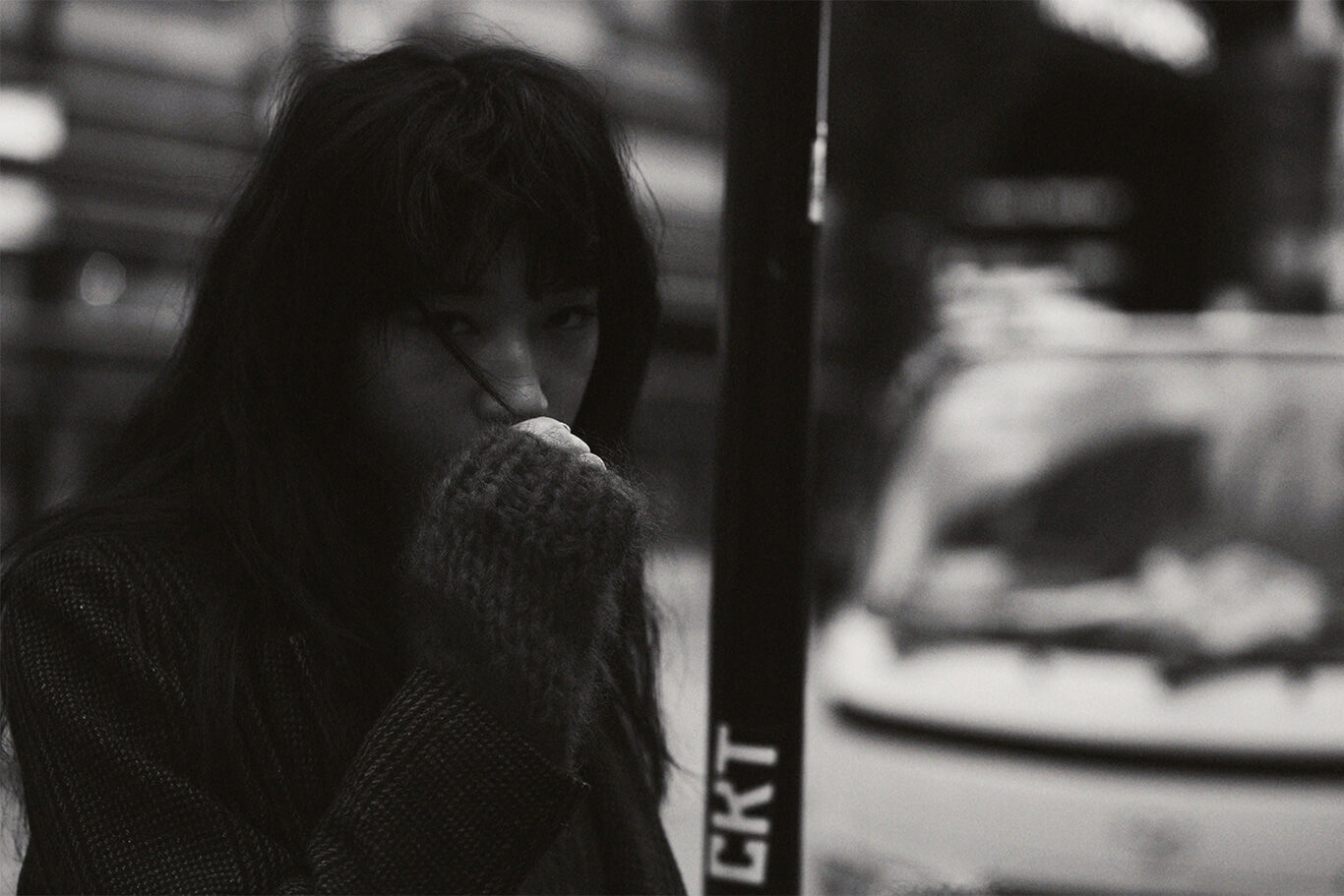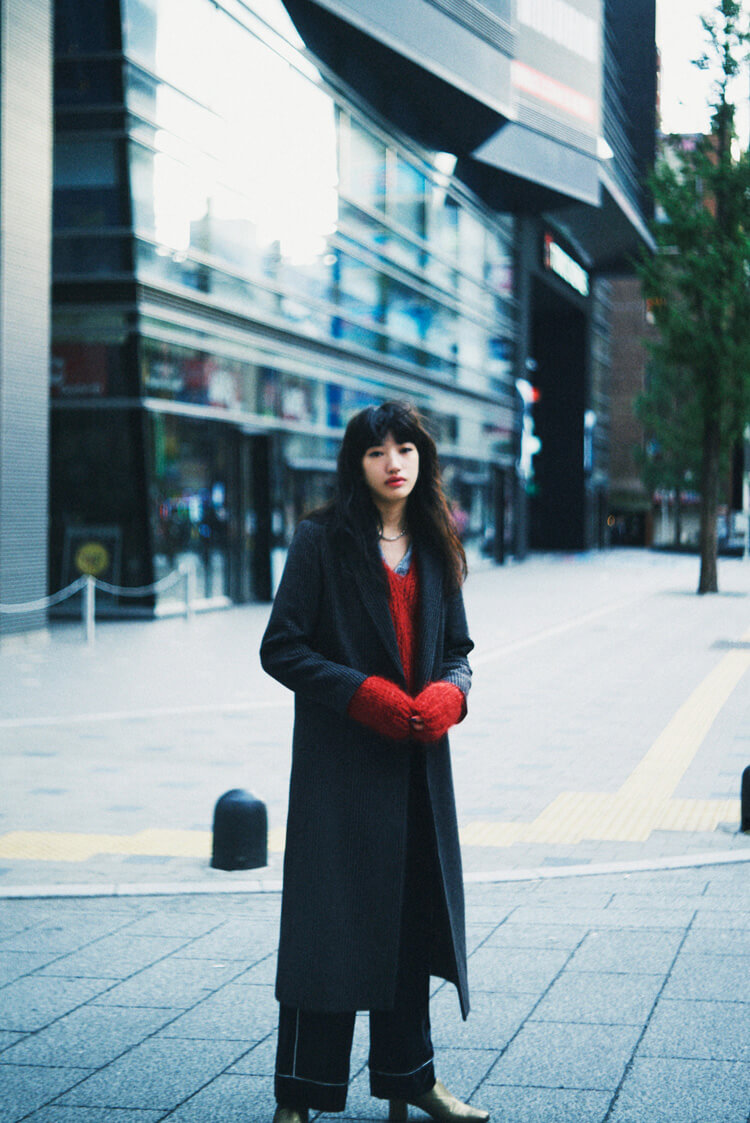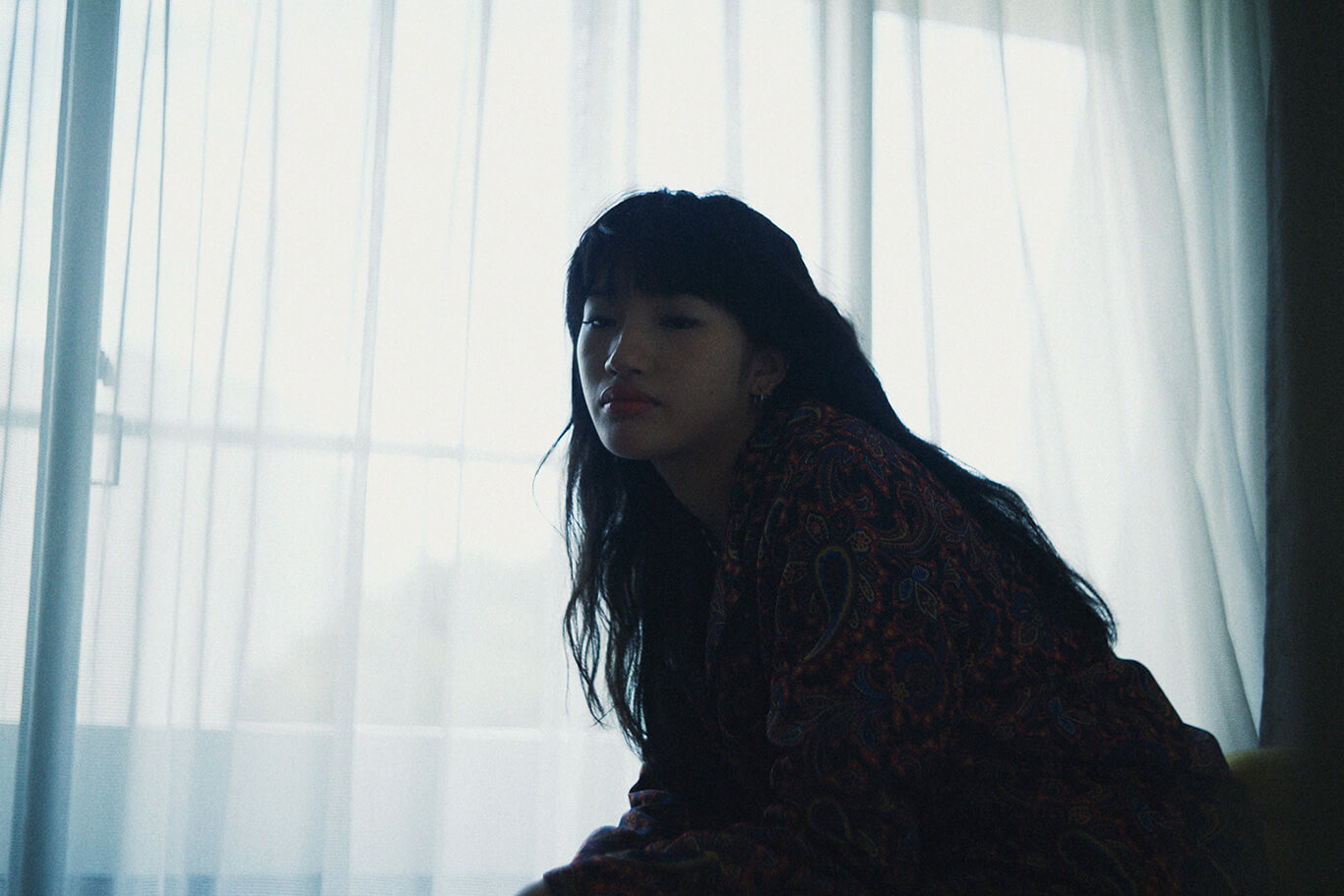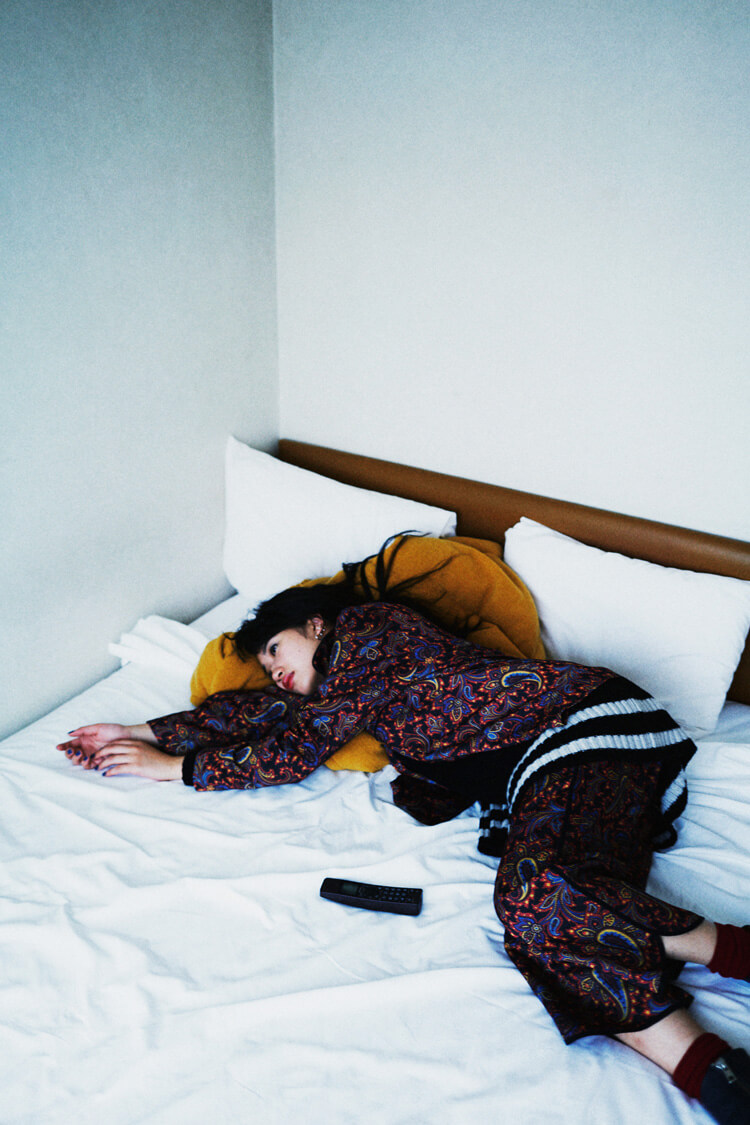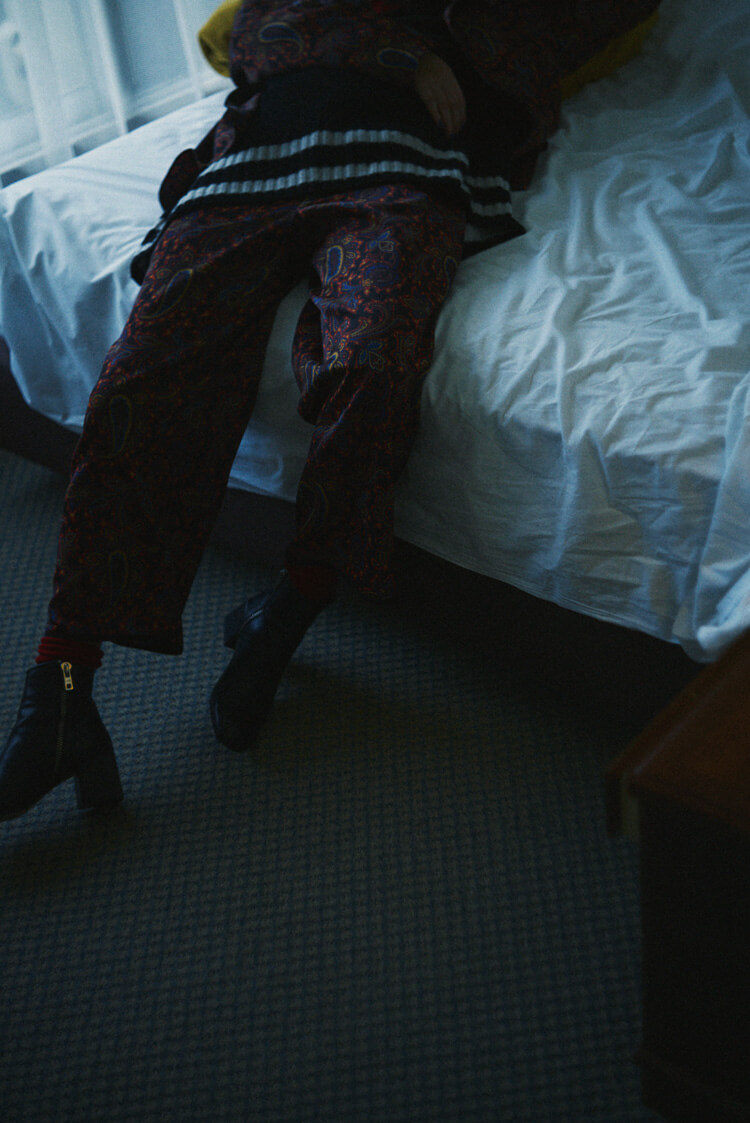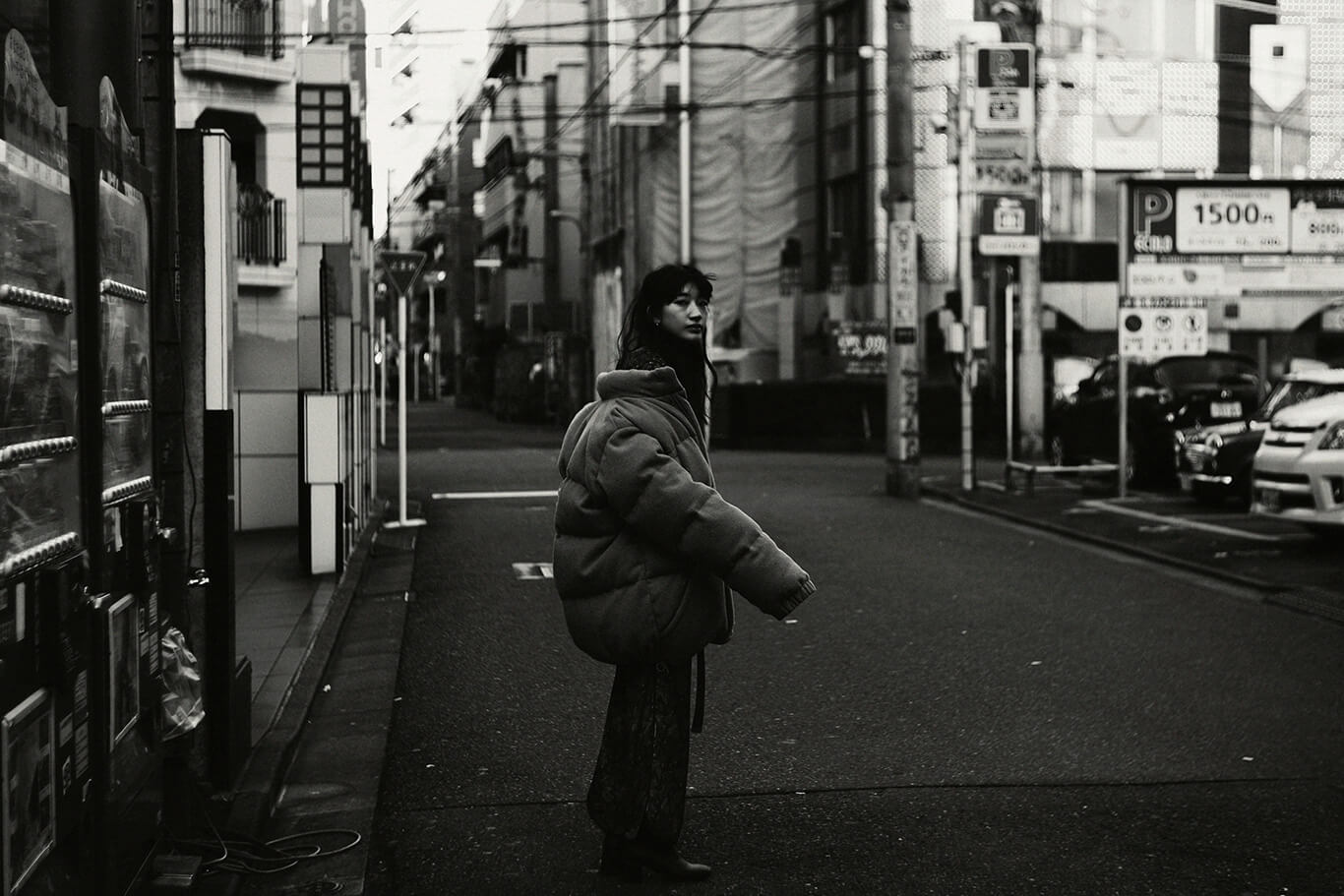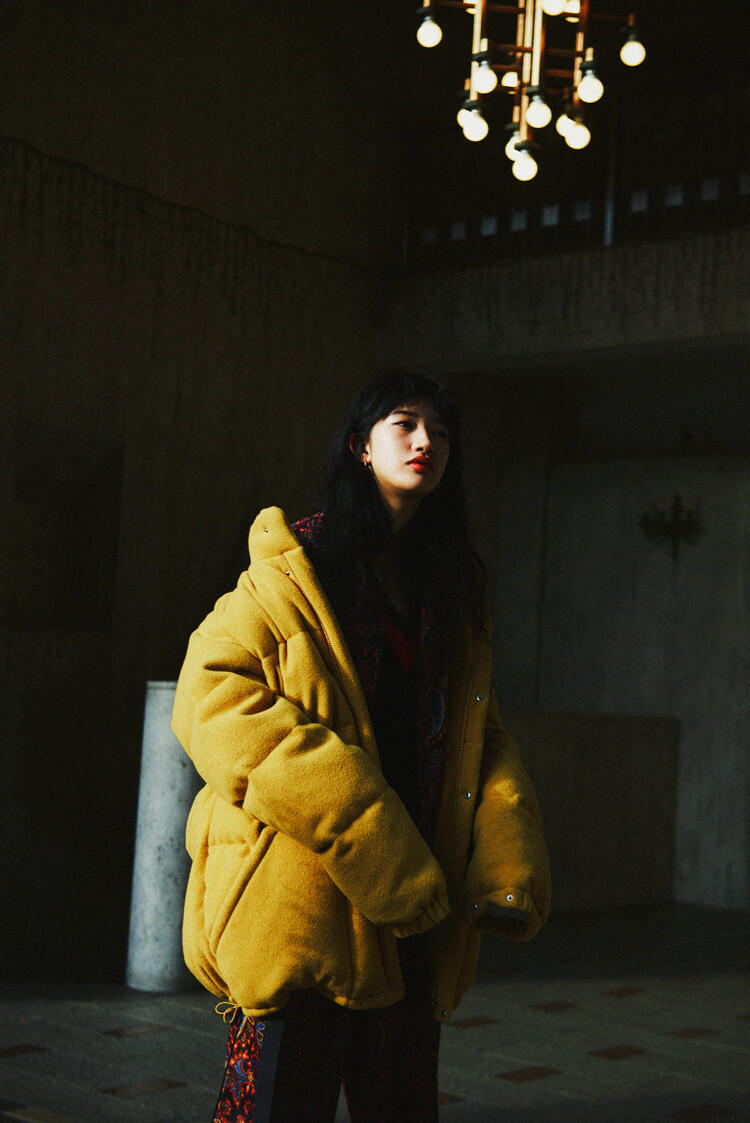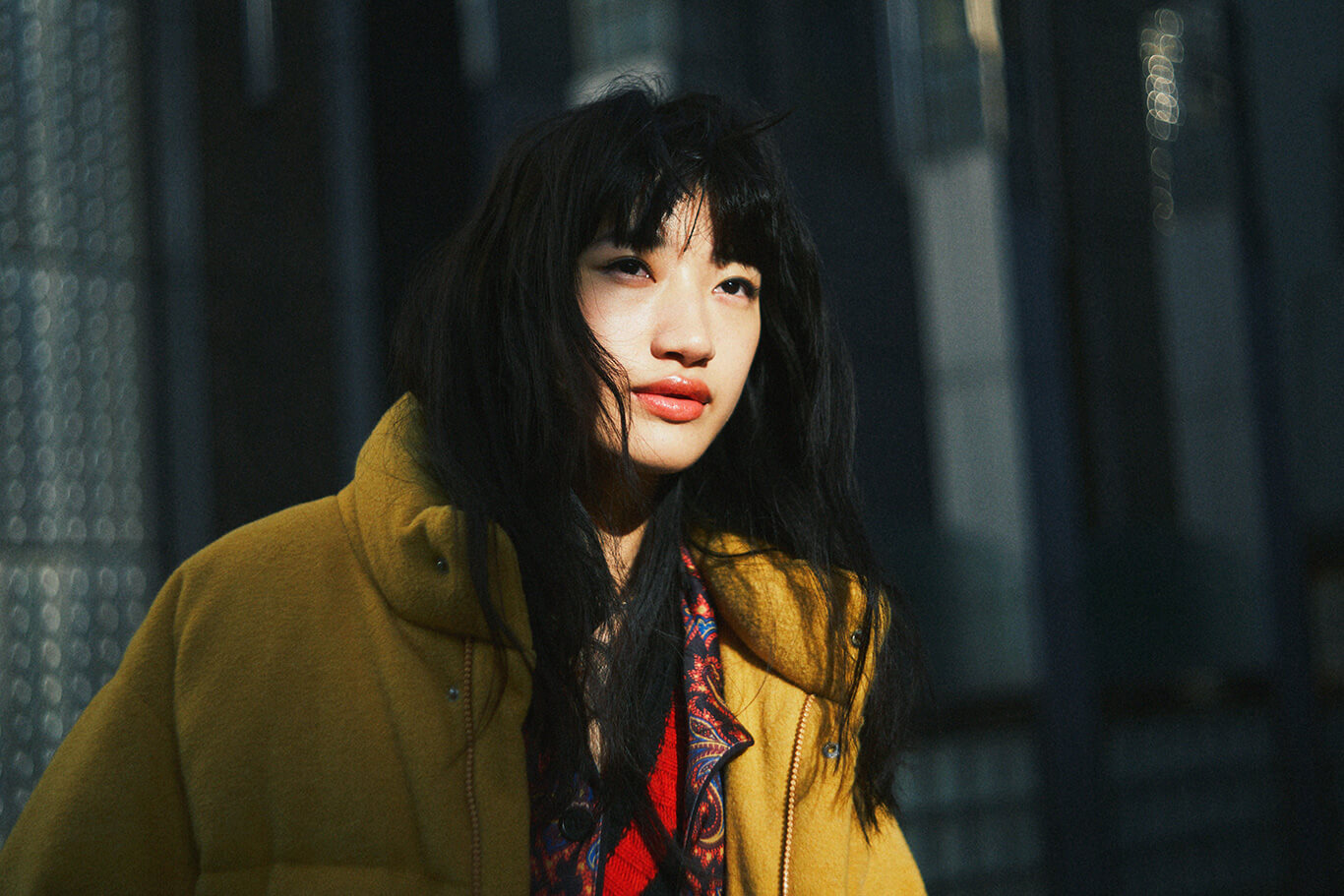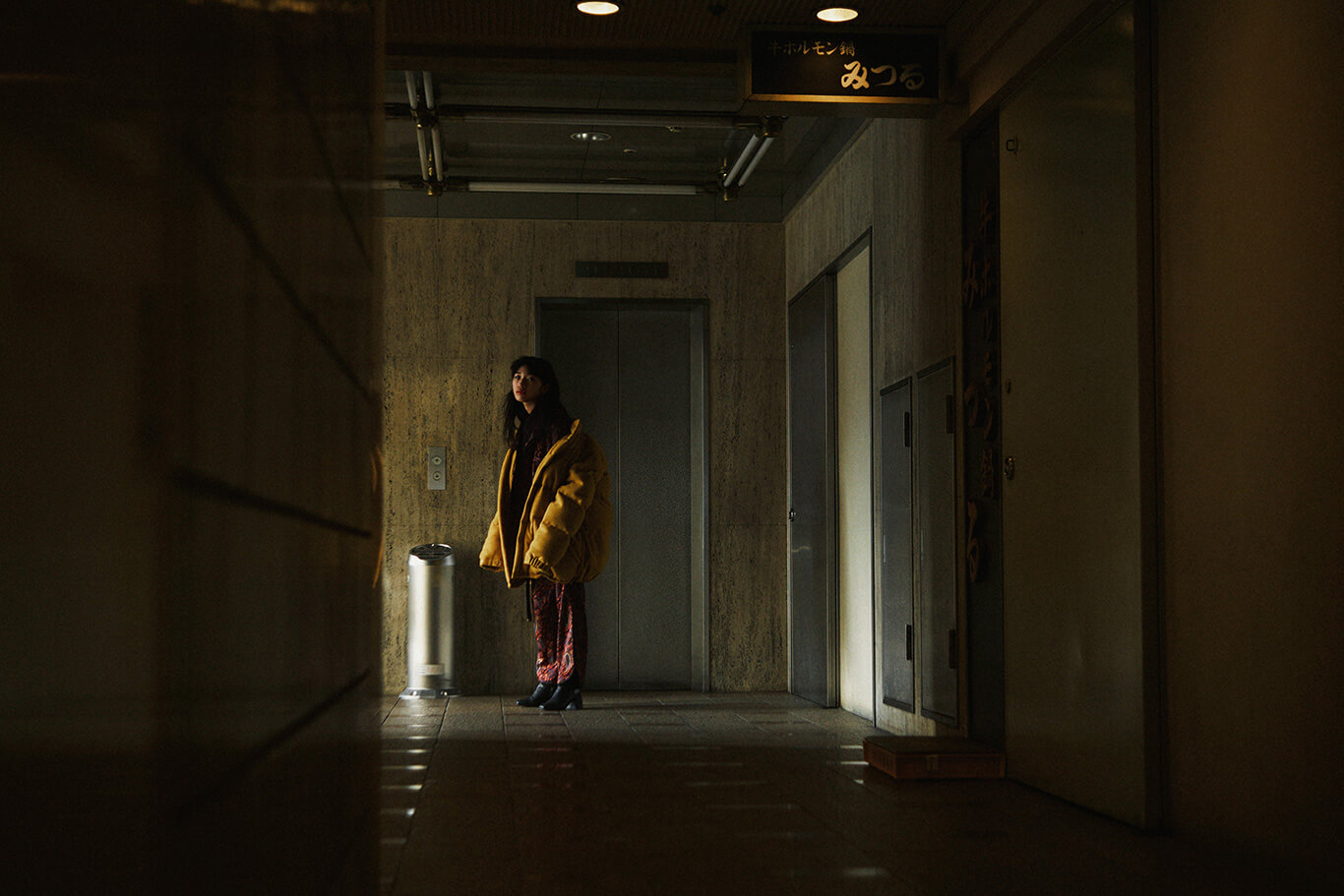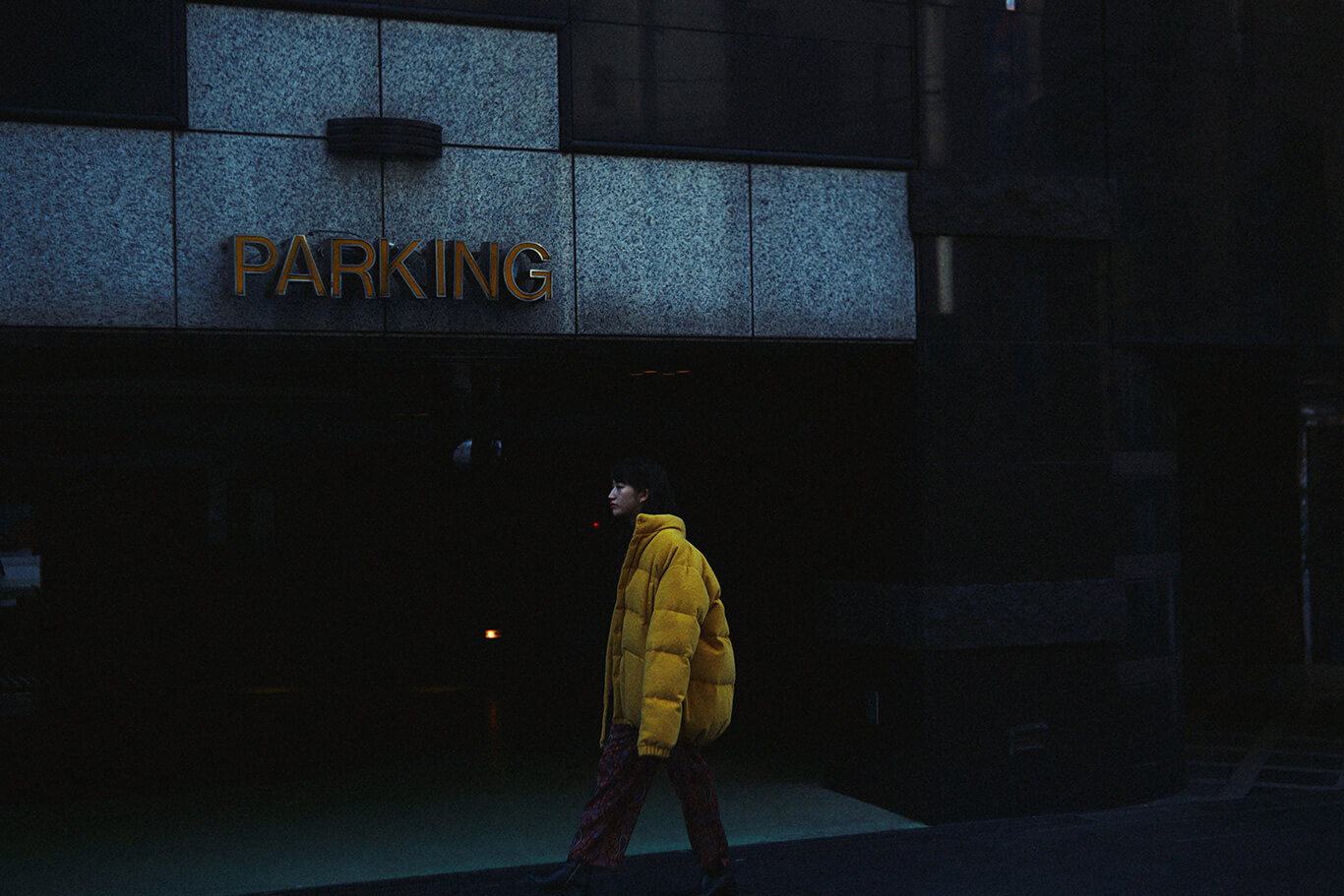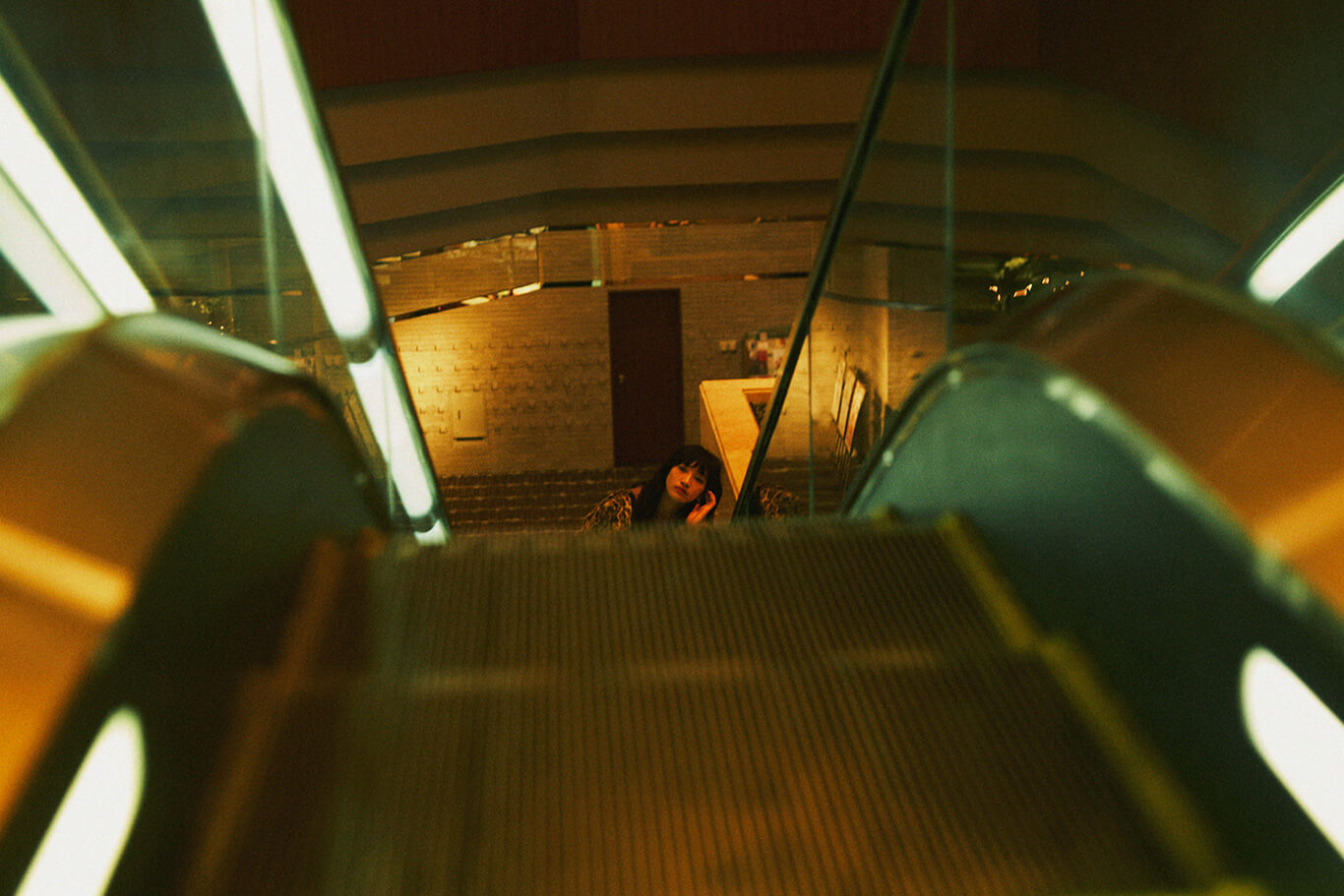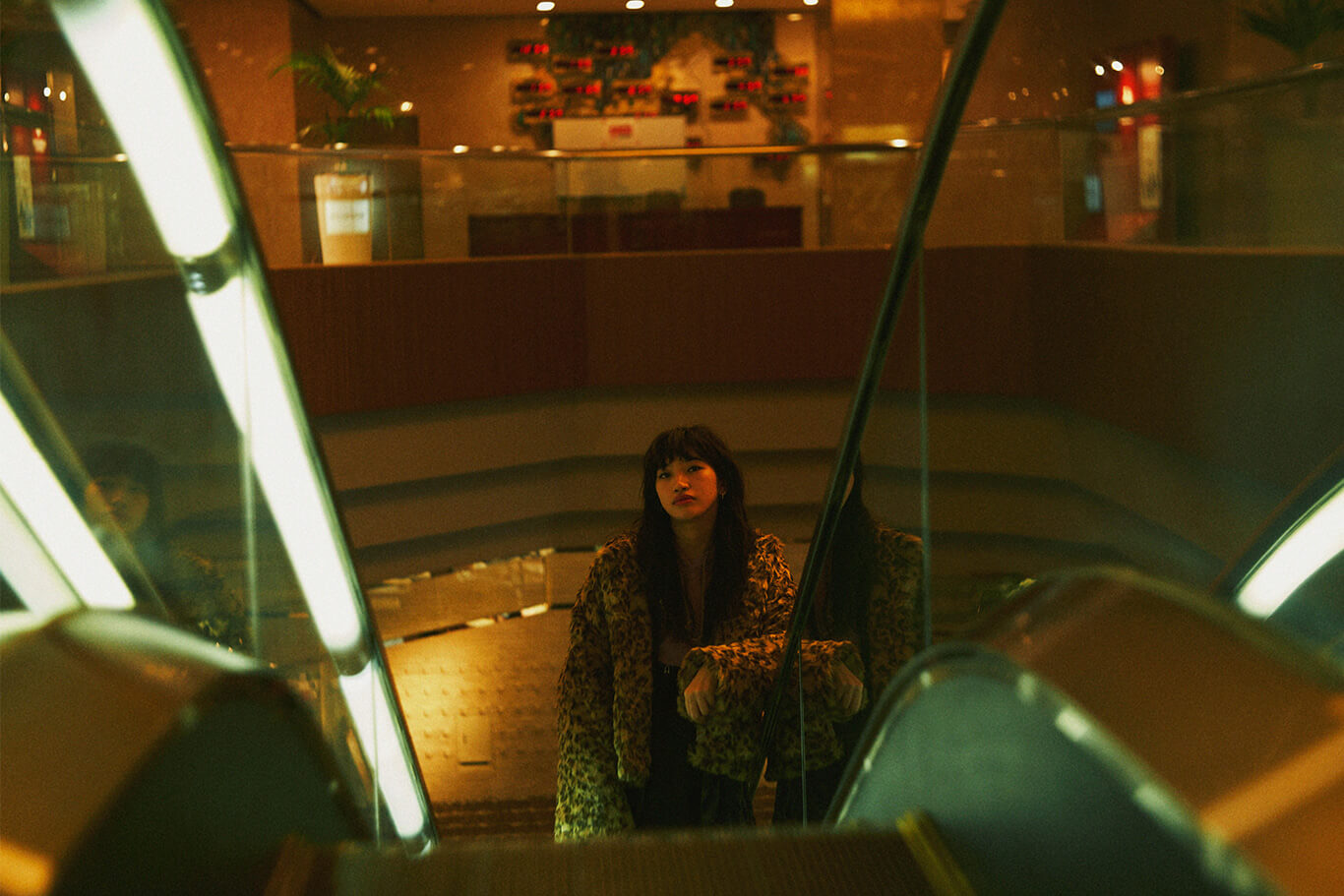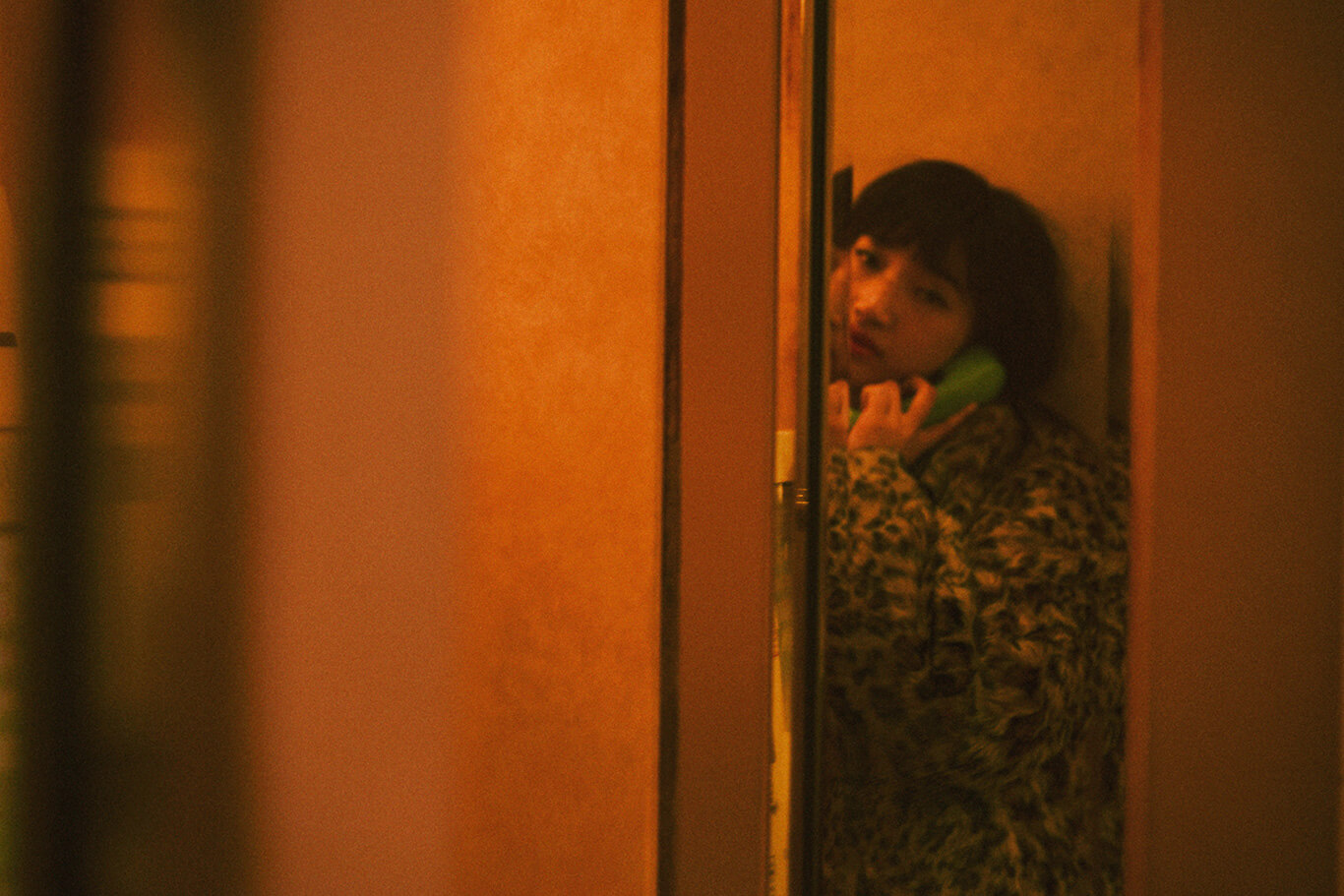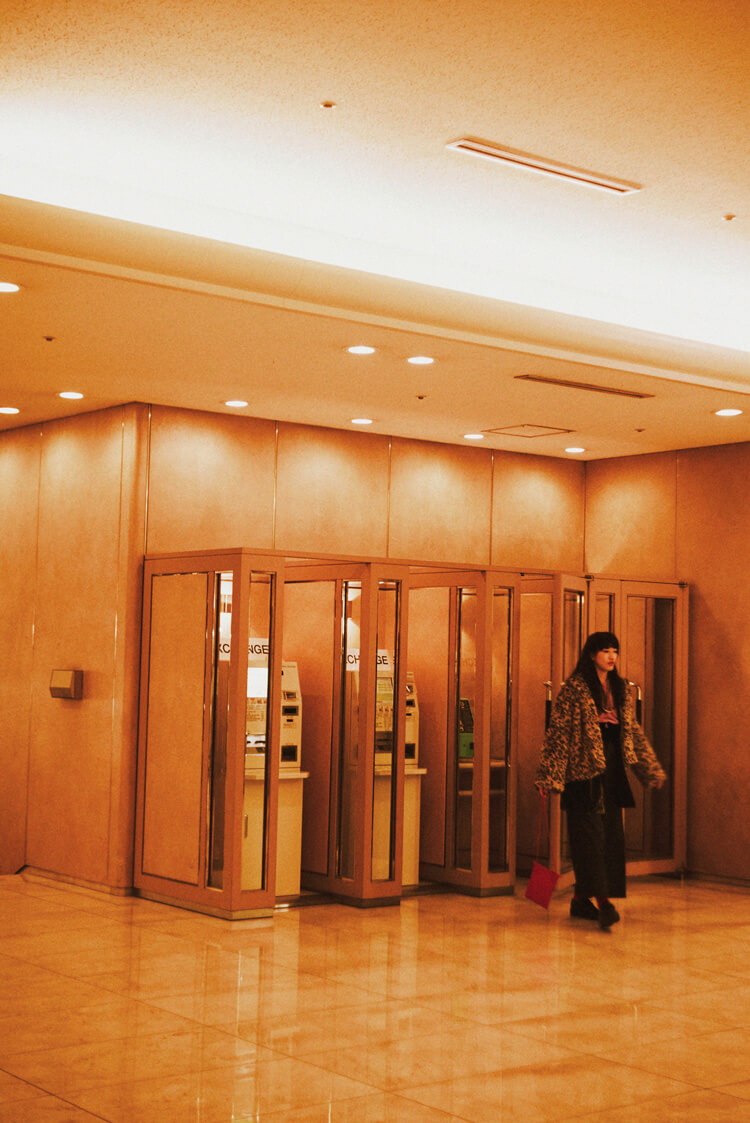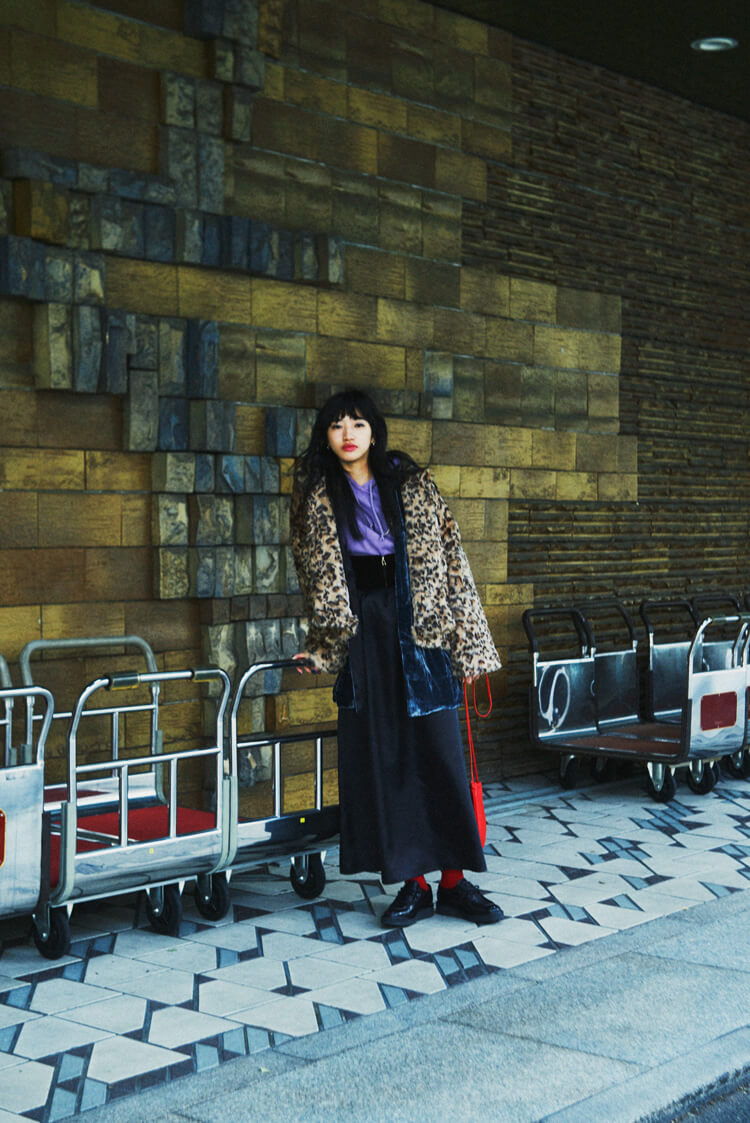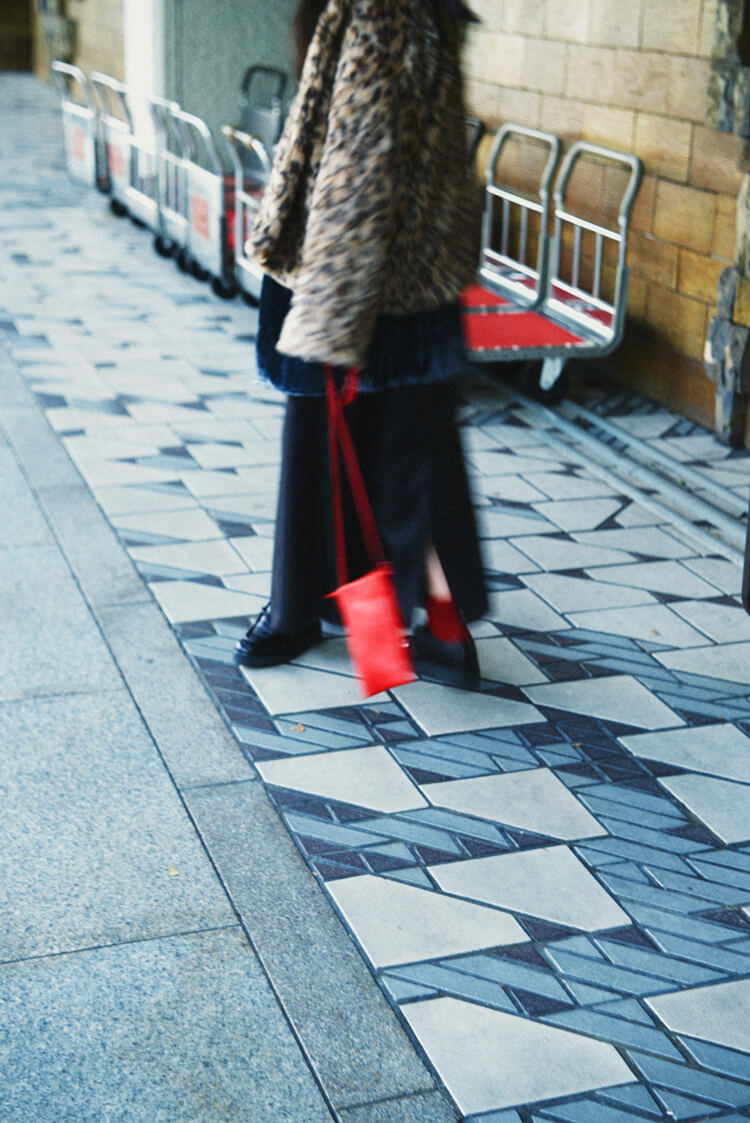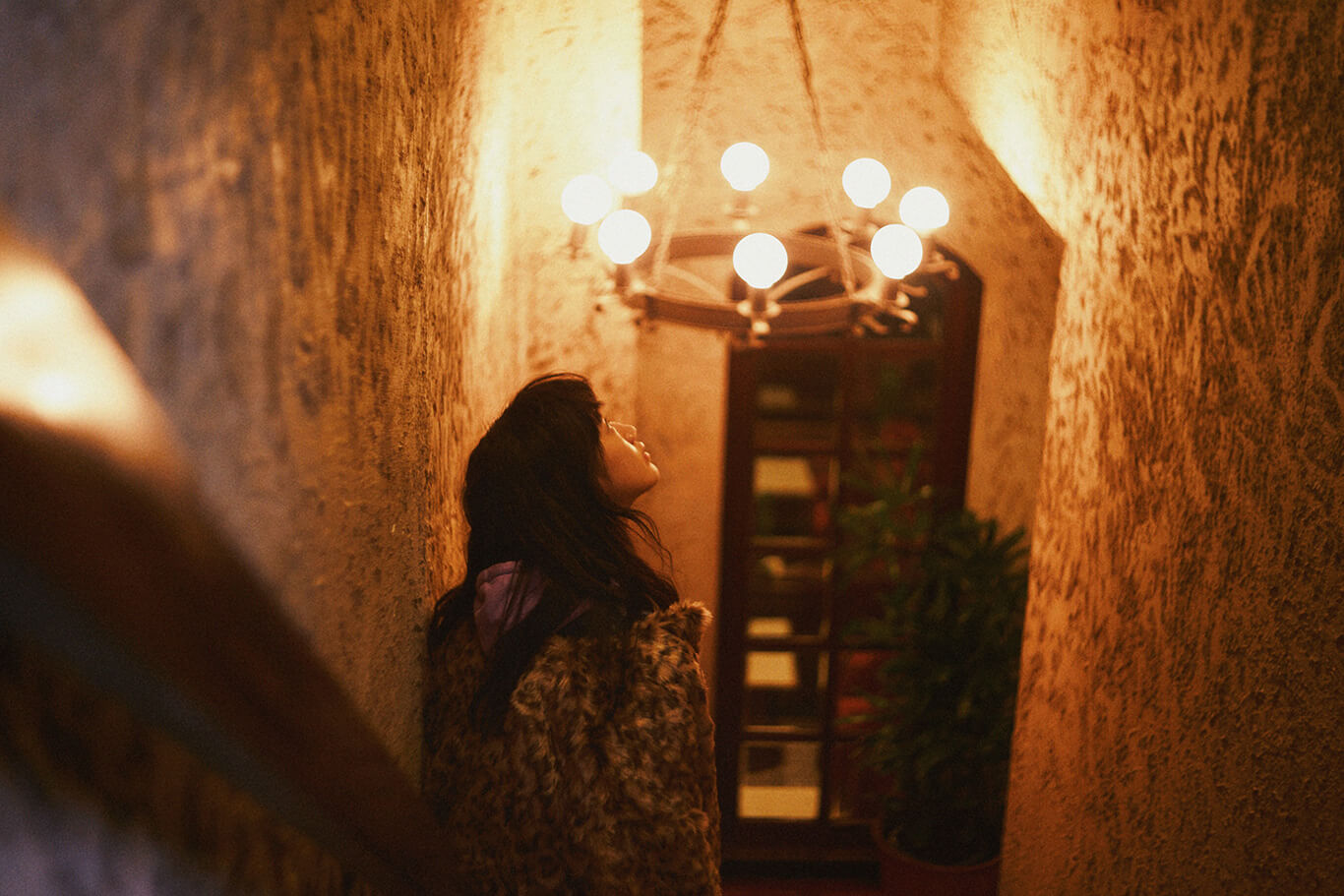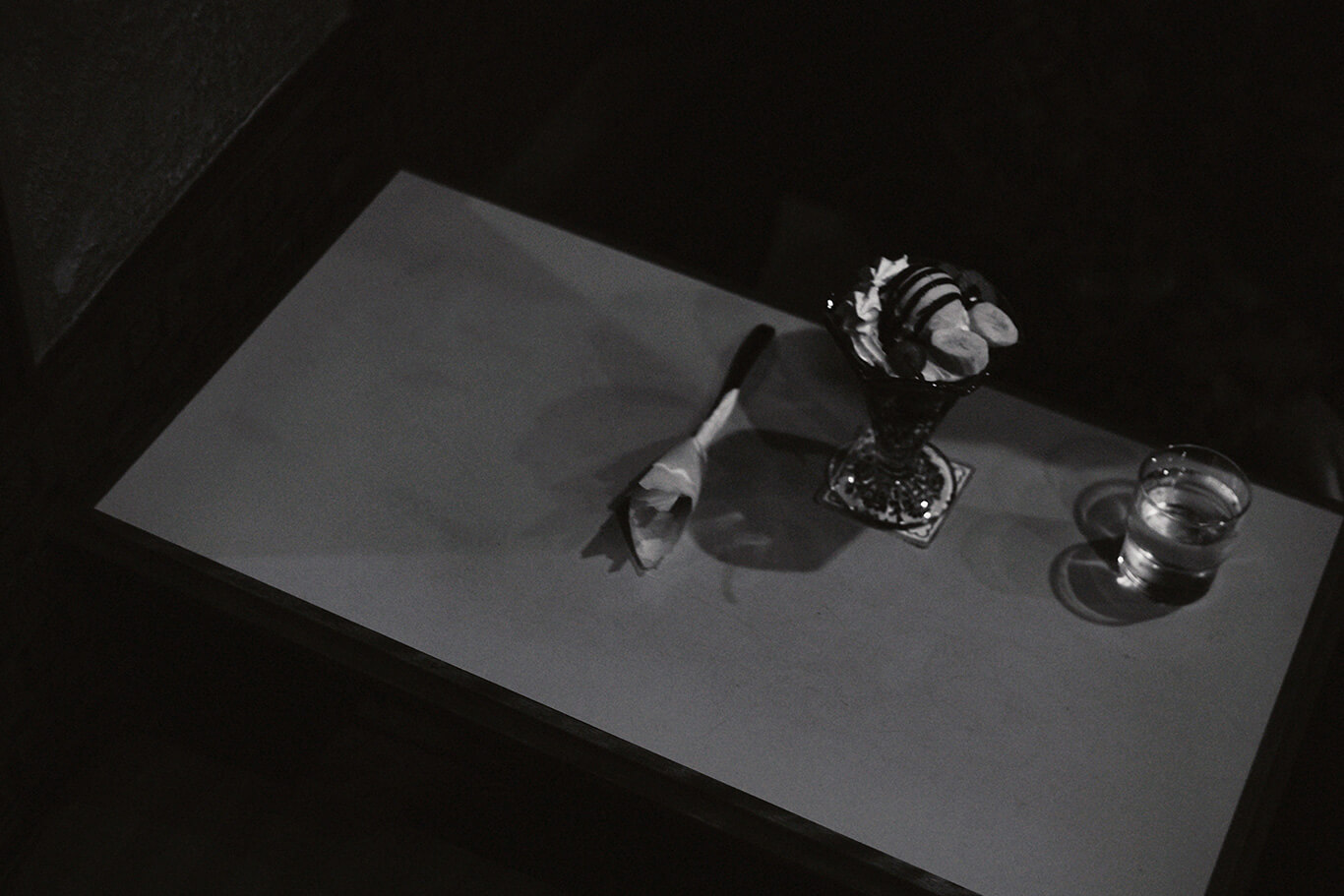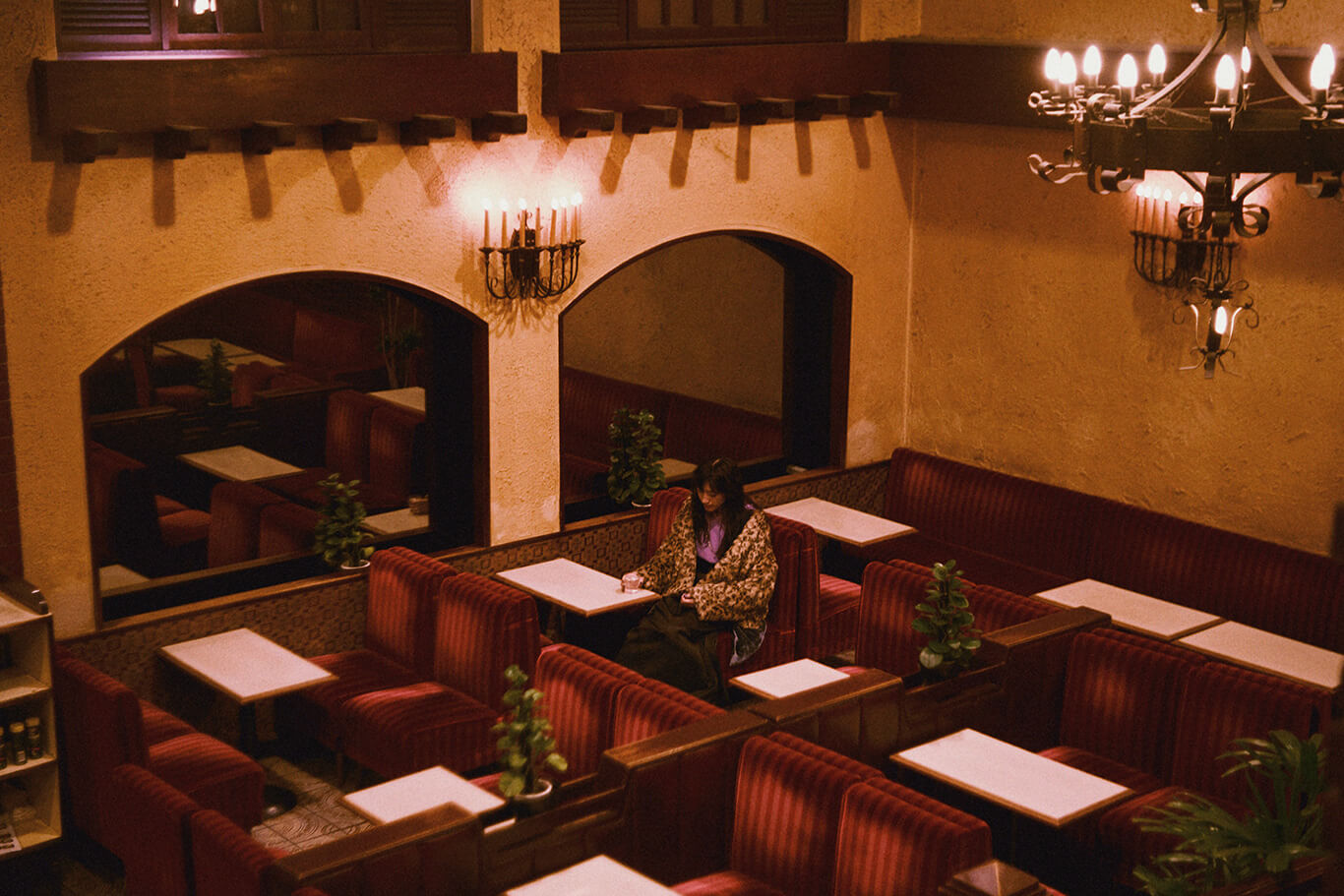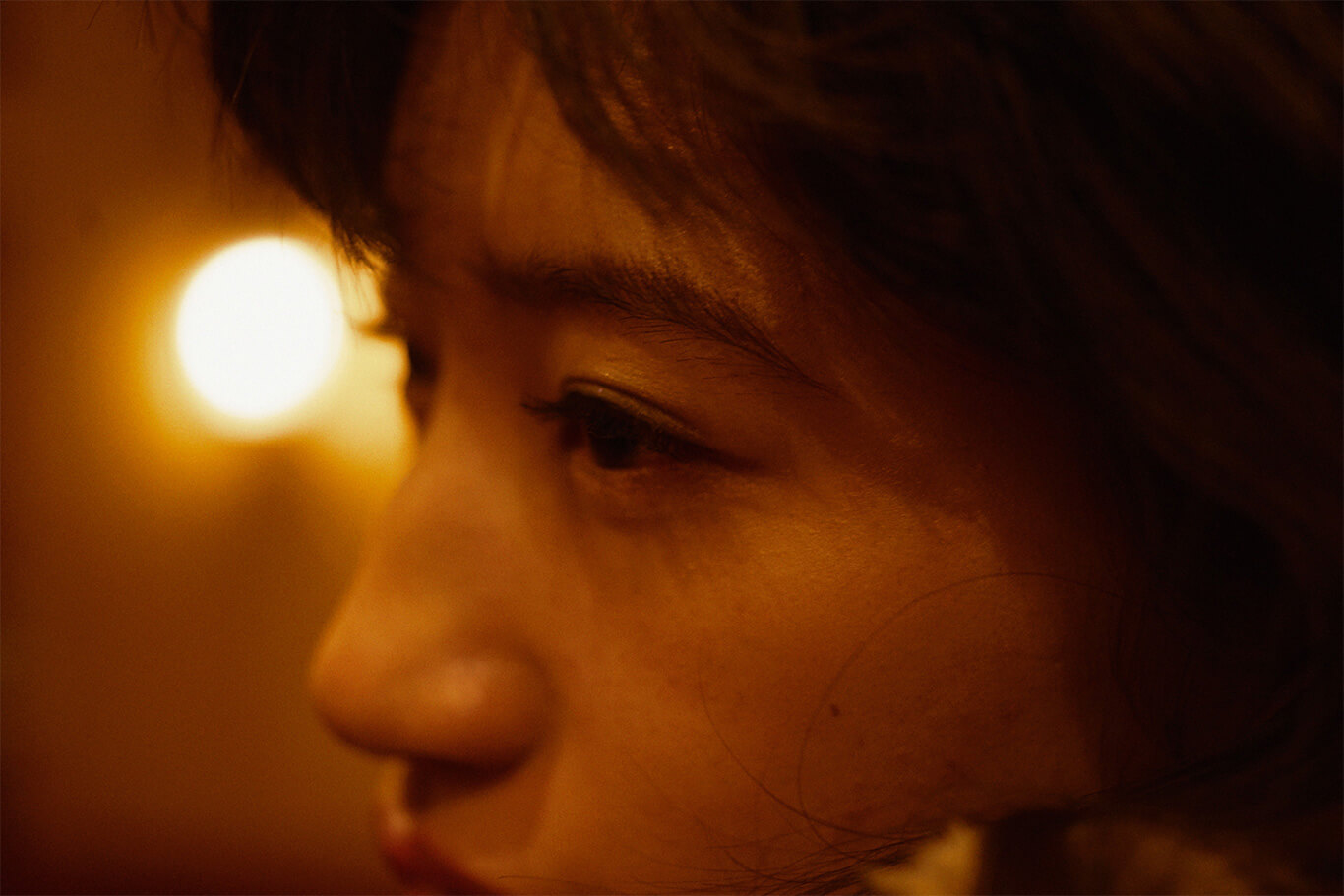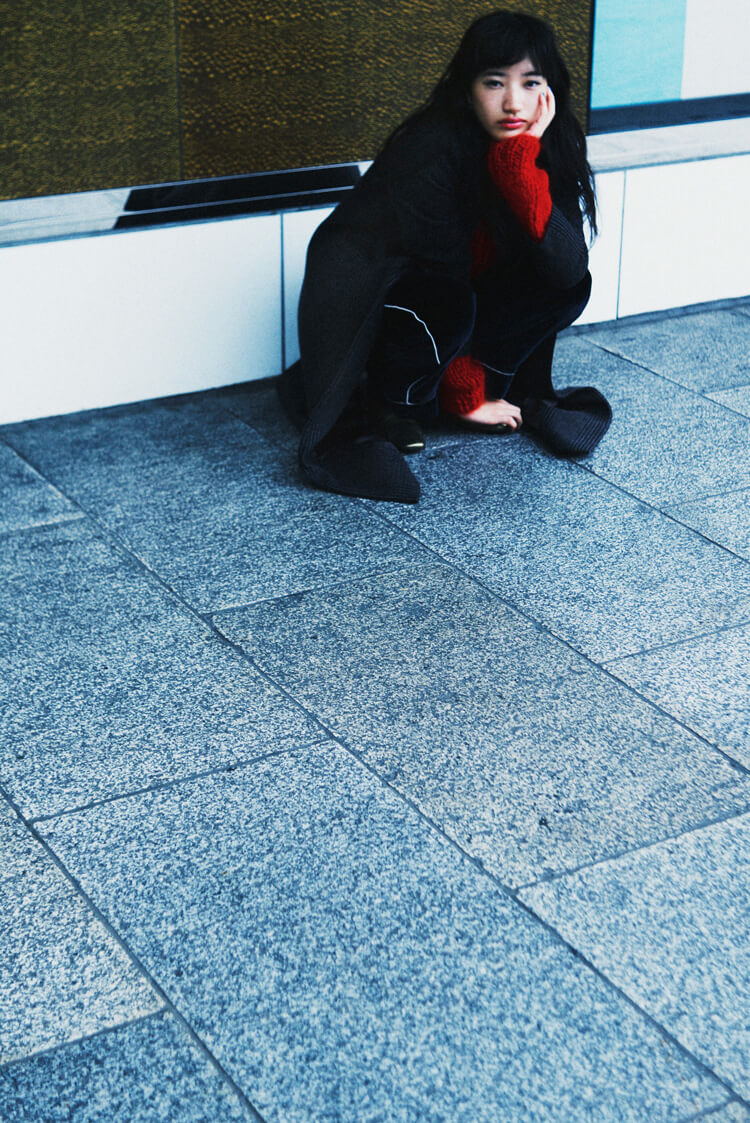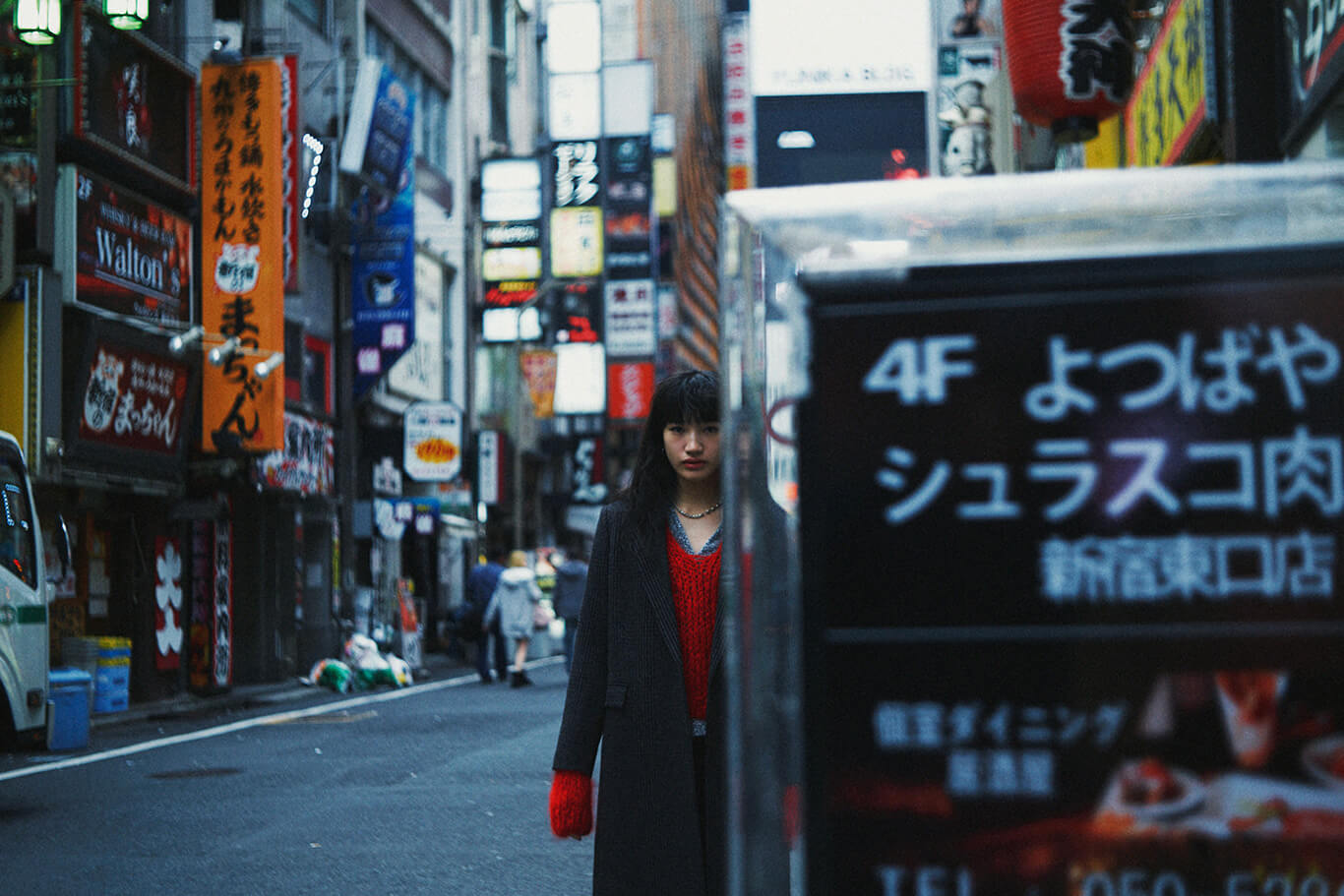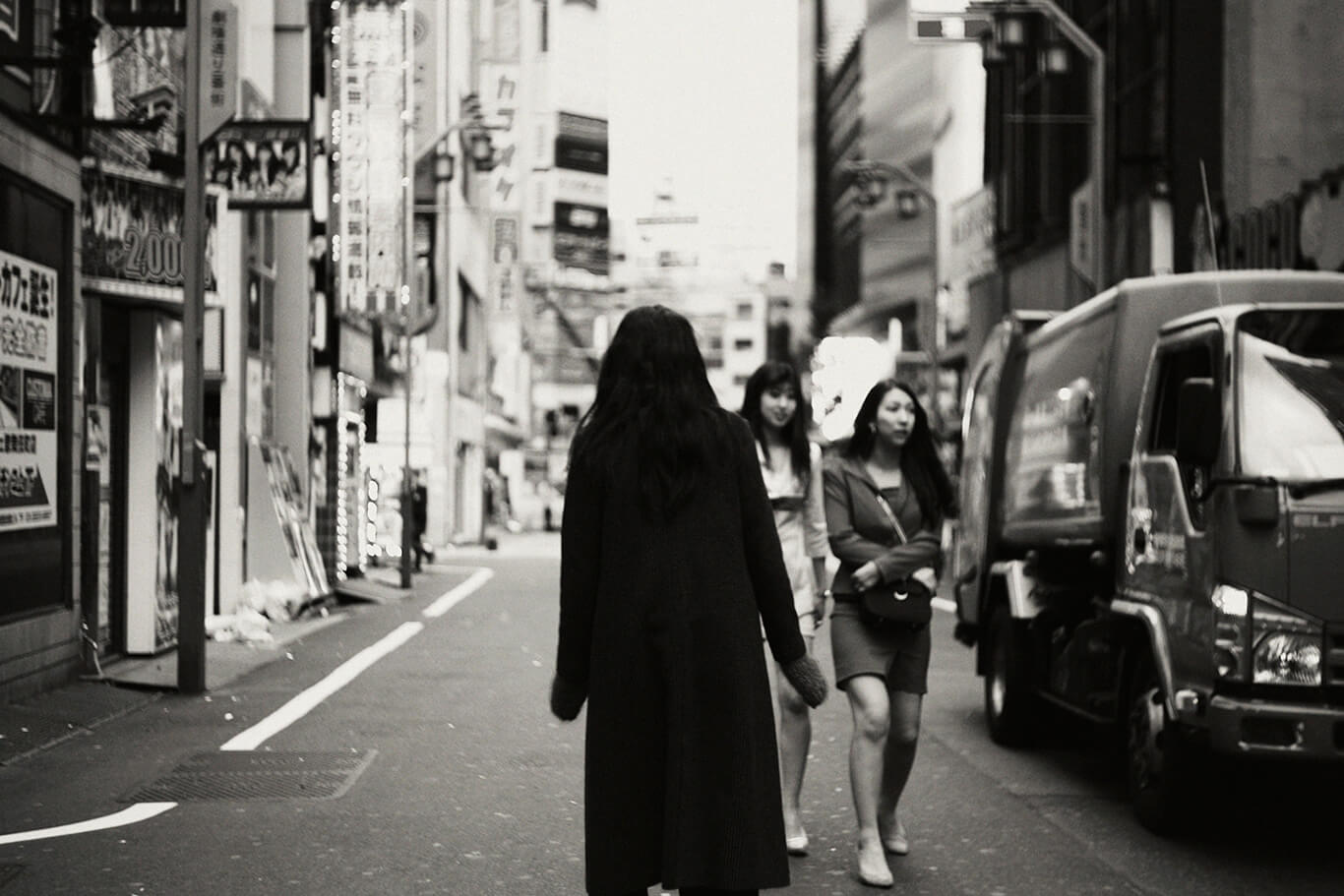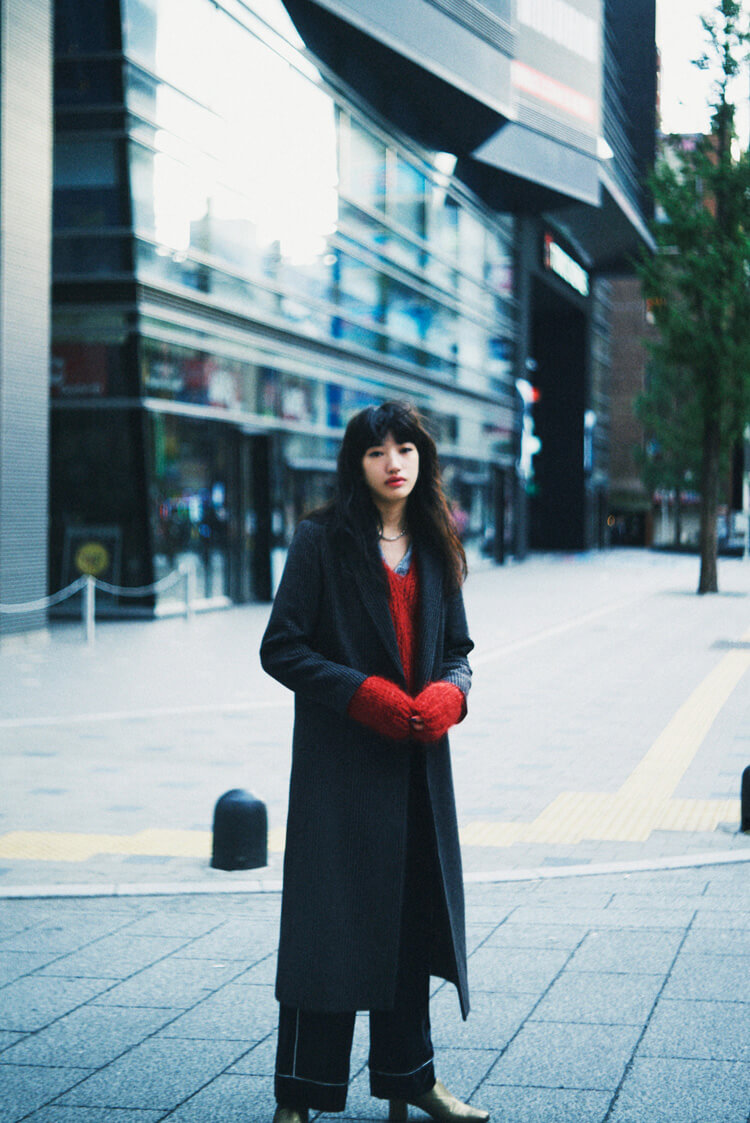 Adding brightness by styling eye-catching clear red knit tops for the matured tailored coat. It is also a point to show lame tops wearing underneath a little bit. For the bottom pants, today's feeling is rather making heavily balance by coordinating velvet pants than neutralizing items such as denim.
<JOURNAL STANDARD> Tailored Coat ¥42,000+TAX、<MAIAMI>Mohair Knit ¥37,000+TAX、<ELAIDI> Tops ¥34,000+TAX、<STAND ALONE> Velor Pants ¥27,000+TAX、<MARISA REY>Sabot ¥24,000+TAX、<WILL SHOTT> Choker ¥58,000+TAX(All items from Journal Standard Shinjuku 03-5367-0236)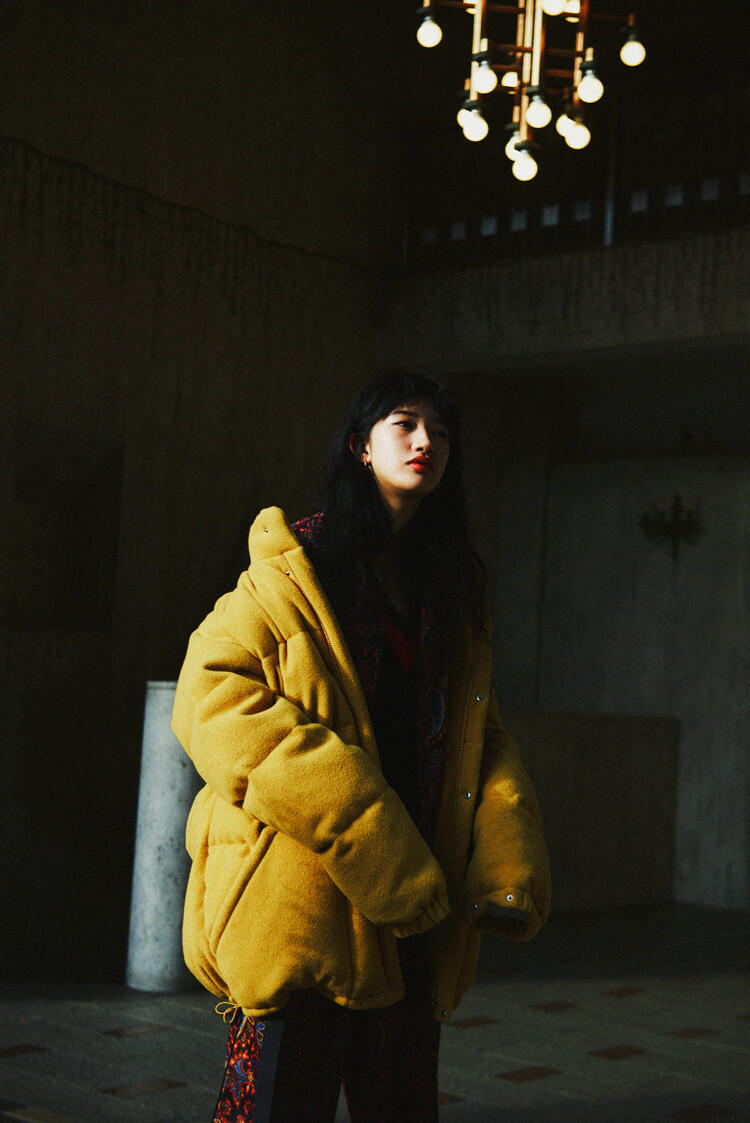 For the big impact voluminous down jacket, matching items with strong characteristic as well to fully enjoy the aggressive style. A loose silhouette V neck knit tops and paisley patterned pajama shirt produce good balance of lassitude mood. Make your bottom neat and balanced by coordinating cropped pants.
<STAND ALONE>Down Coat ¥70,000+TAX、<Jejia> Paisley Shirt ¥47,000+TAX、<Maison Jejia> Knit ¥42,000+TAX、<Jejia> Paisley Pants ¥47,000+TAX、<LOQ> Bootie ¥54,000+TAX(All items from Journal Standard Shinjuku 03-5367-0236)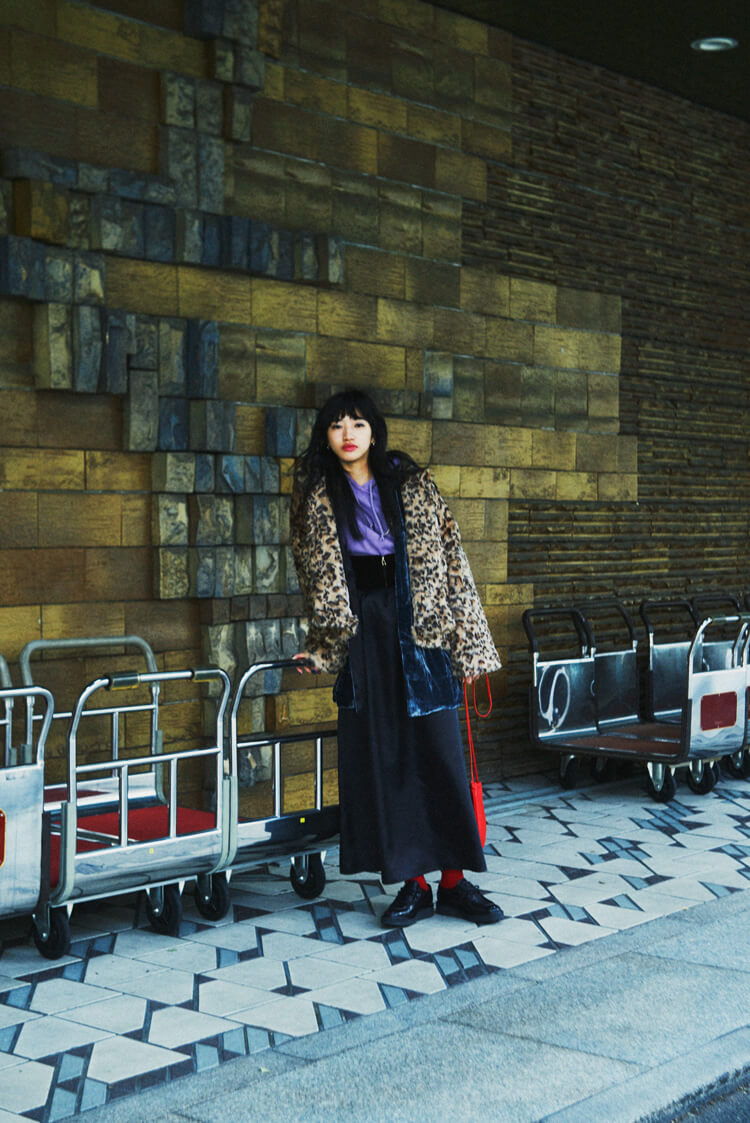 Eco-fur is absolutely indispensable this season. If the one you choose is no collar design, you can enjoy a wide range of coordination regardless of the inner tops. Dress down with a casual compact hoodie inside. Create a cute balance by making heavily impression to bottom with long length skirt and Wallabee.
<JOURNAL STANDARD> Eco-fur Coat ¥19,000+TAX、<TELA> Velor Coat ¥50,000+TAX、<JOURNAL STANDARD> Hoodie ¥11,000+TAX、<CLEANA> Skirt ¥42,000+TAX、<ALBELT FERMANI>Shoes ¥45,000+TAX、<BAGS IN PROGRESS> Shoulder Bag ¥37,000+TAX(All items from Journal Standard Shinjuku 03-5367-0236)