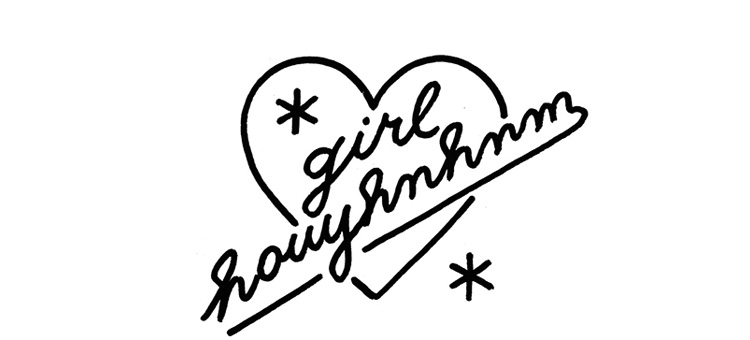 Girls Just Want To Have Fun!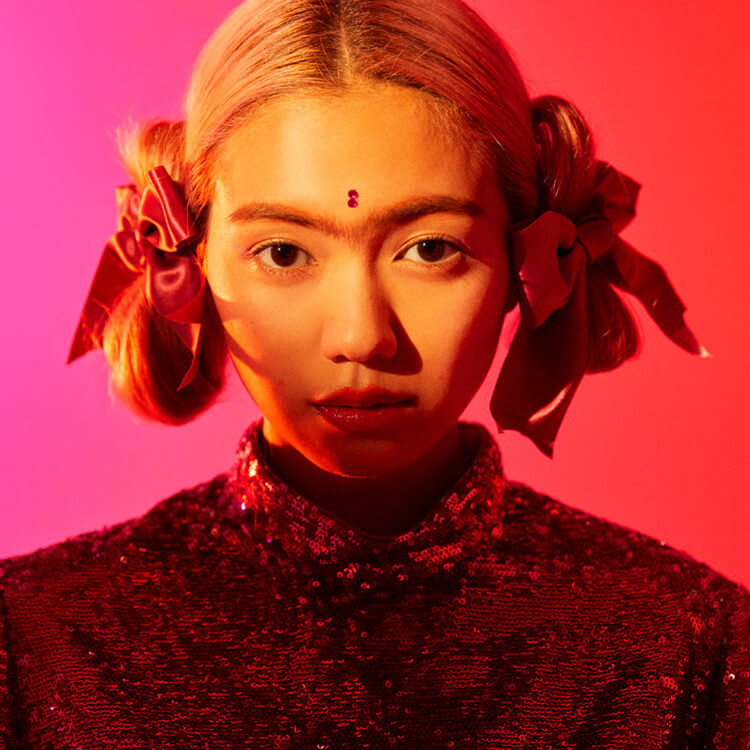 PLAY PINK.
Revel in pink by Fumi Nikaido
Photo_Kodai Ikemitsu 
Styling_Chie Ninomiya 
Hair&Make-up_Naoyuki Akama 
Model_Fumi Nikaido
The girl who always tries something new and intriguing, Fumi Nikaido.
In this summer, she turned her hair into pink and thus Girl Houyhnhnm offered her
"why don't we shoot pinky outfits while your hair is still in pink?"
From hair makeup to styling, everything is in PINK
and don't be too overwhelmed by Fumi's new world.
"Girls with originality" is what she insists on us. Please enjoy it.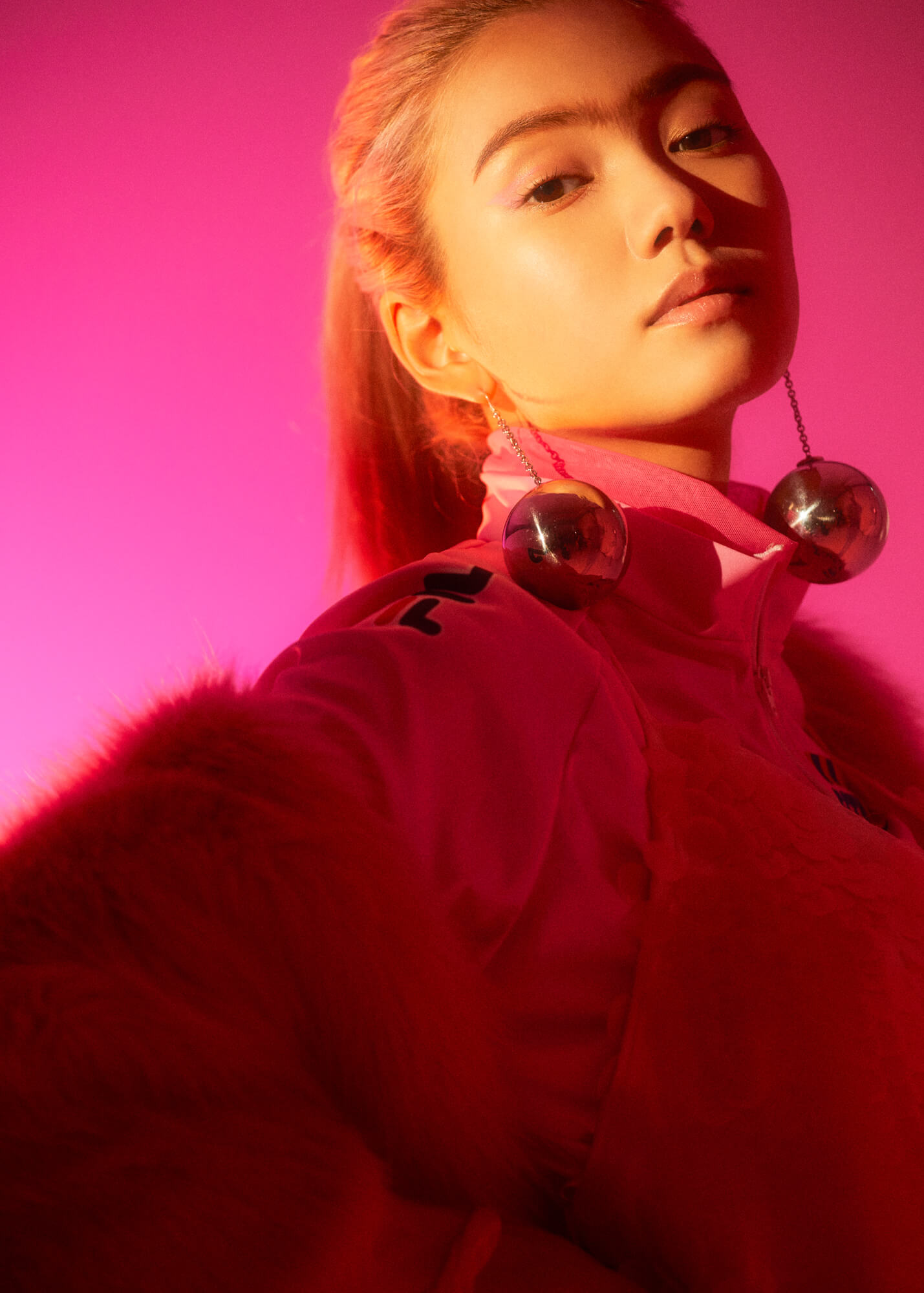 〈kei shirahata〉 Fur Coat ¥55,000+TAX (styling/ Omotesando Hills), 〈G2?〉 Used Tops ¥3,990+TAX (G2? 03-5786-4188), 〈AKIKOAOKI〉 Mesh Tops ¥23,000+TAX (AKIKOAOKI
http://www.akikoaoki.com/
), 〈ATSUSHI NAKASHIMA〉 Ball Pierce ¥15,000+TAX (Sian PR 03-6662-5525), Dress and Shoes (Stylist's properties)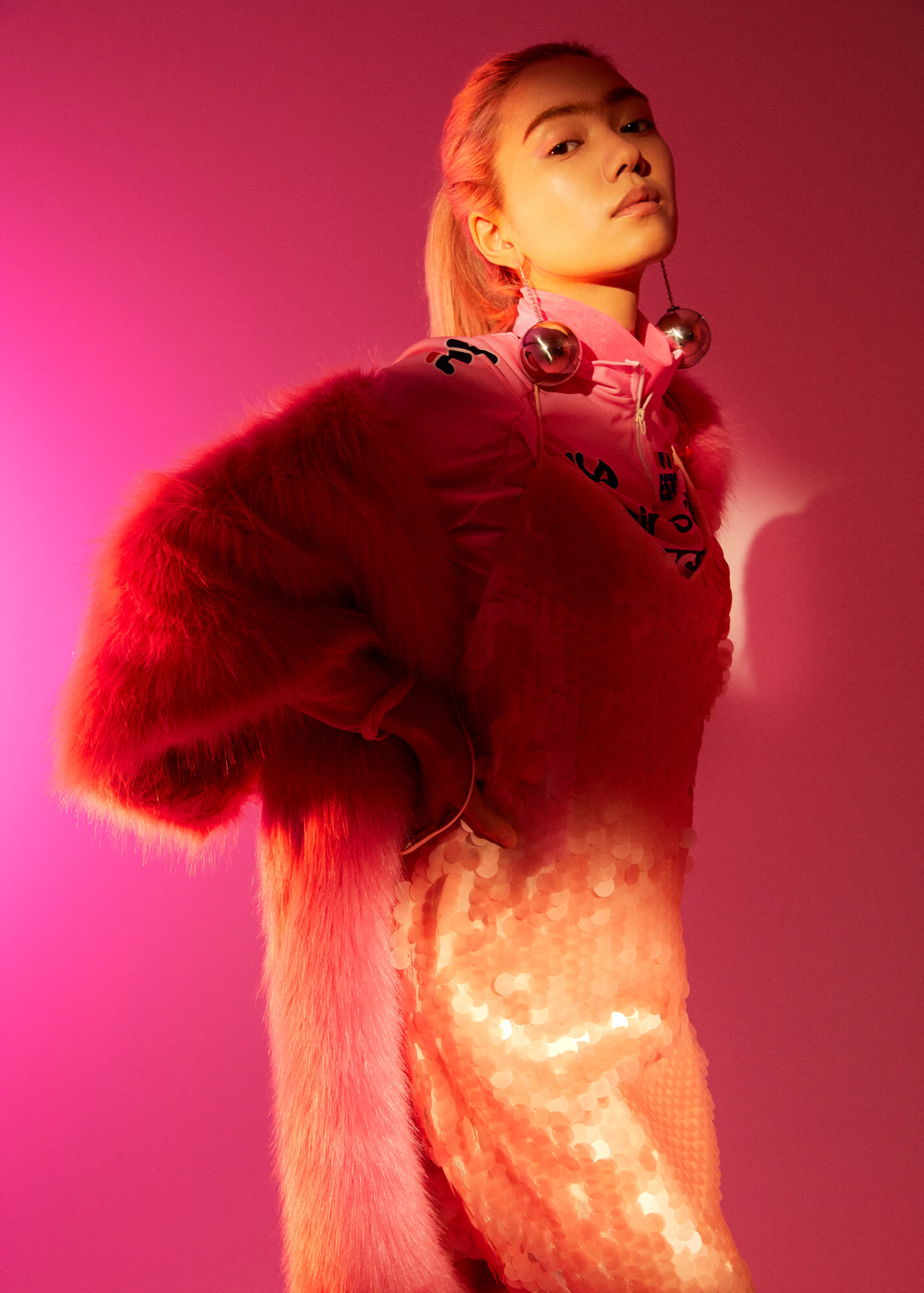 〈kei shirahata〉 Fur Coat ¥55,000+TAX (styling/ Omotesando Hills), 〈G2?〉 Used Tops ¥3,990+TAX (G2? 03-5786-4188), 〈AKIKOAOKI〉 Mesh Tops ¥23,000+TAX (AKIKOAOKI
http://www.akikoaoki.com/
), 〈ATSUSHI NAKASHIMA〉 Ball Pierce ¥15,000+TAX (Sian PR 03-6662-5525), Dress and Shoes (Stylist's properties)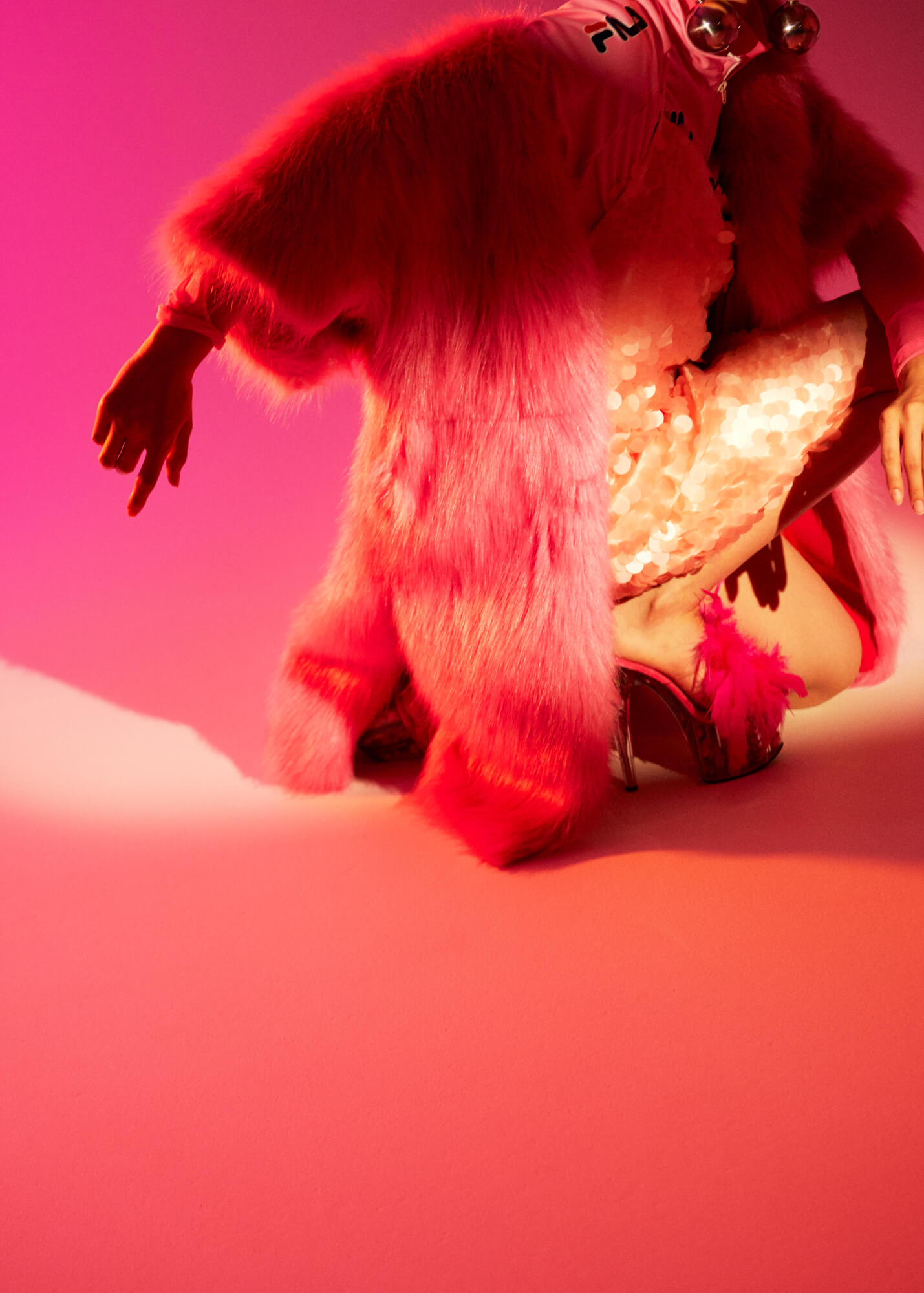 〈kei shirahata〉 Fur Coat ¥55,000+TAX (styling/ Omotesando Hills), 〈G2?〉 Used Tops ¥3,990+TAX (G2? 03-5786-4188), 〈AKIKOAOKI〉 Mesh Tops ¥23,000+TAX (AKIKOAOKI
http://www.akikoaoki.com/
), 〈ATSUSHI NAKASHIMA〉 Ball Pierce ¥15,000+TAX (Sian PR 03-6662-5525), Dress and Shoes (Stylist's properties)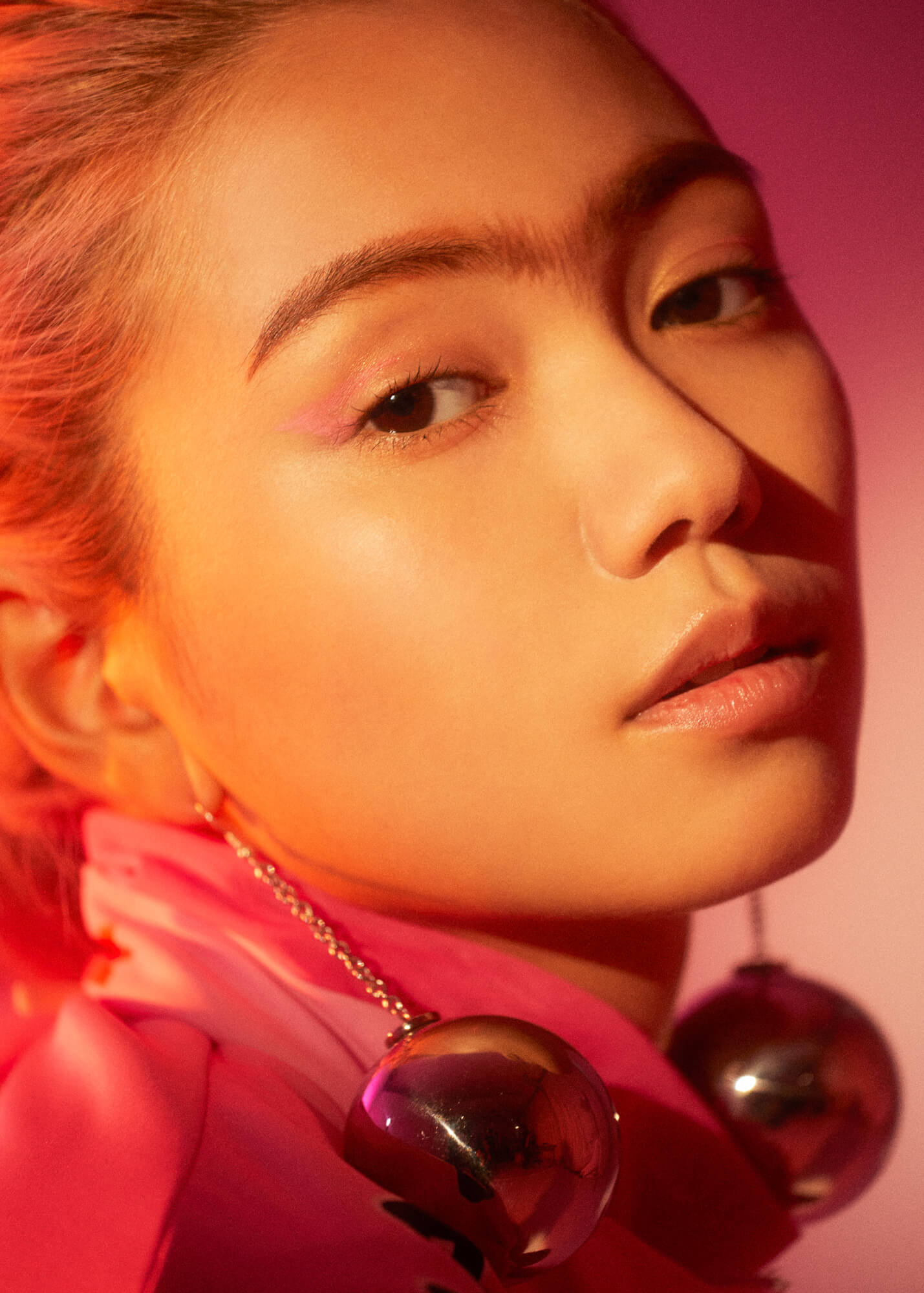 〈kei shirahata〉 Fur Coat ¥55,000+TAX (styling/ Omotesando Hills), 〈G2?〉 Used Tops ¥3,990+TAX (G2? 03-5786-4188), 〈AKIKOAOKI〉 Mesh Tops ¥23,000+TAX (AKIKOAOKI
http://www.akikoaoki.com/
), 〈ATSUSHI NAKASHIMA〉 Ball Pierce ¥15,000+TAX (Sian PR 03-6662-5525), Dress and Shoes (Stylist's properties)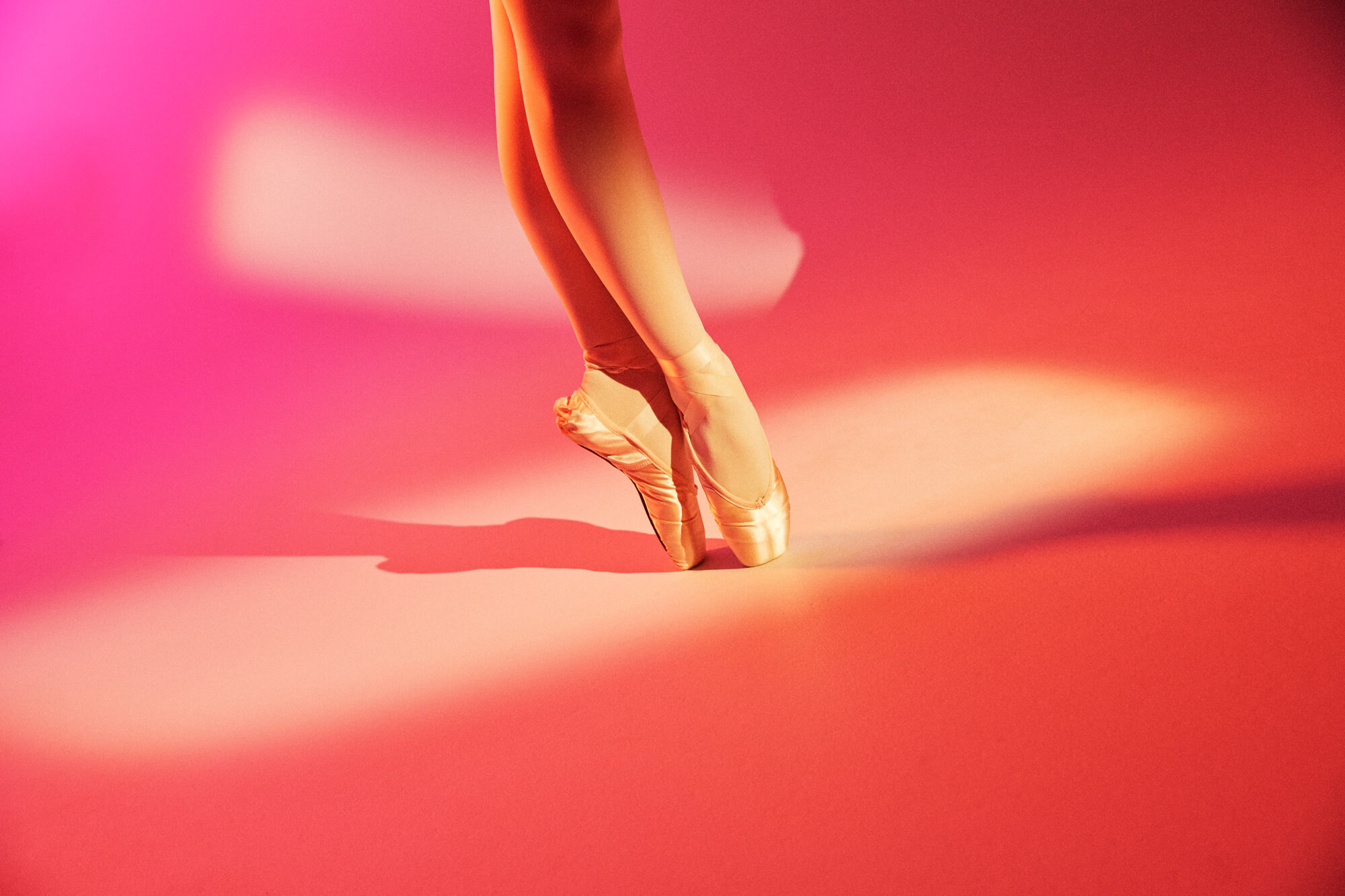 〈Chika Kisada〉 Frill Blouse ¥39,000+TAX, Harness ¥23,000+TAX (EL BAGUS 03-3373-7493), 〈siiilon〉 Bloomer ¥31,000+TAX (siiilon  info@siiilon.com), 〈GALLERIE〉 Choker used as a hair accessory ¥3,900+TAX (GALLERIE TOKYO 03-6434-9770), Tights (Stylist's property), Toe Shoes (Fumi's property)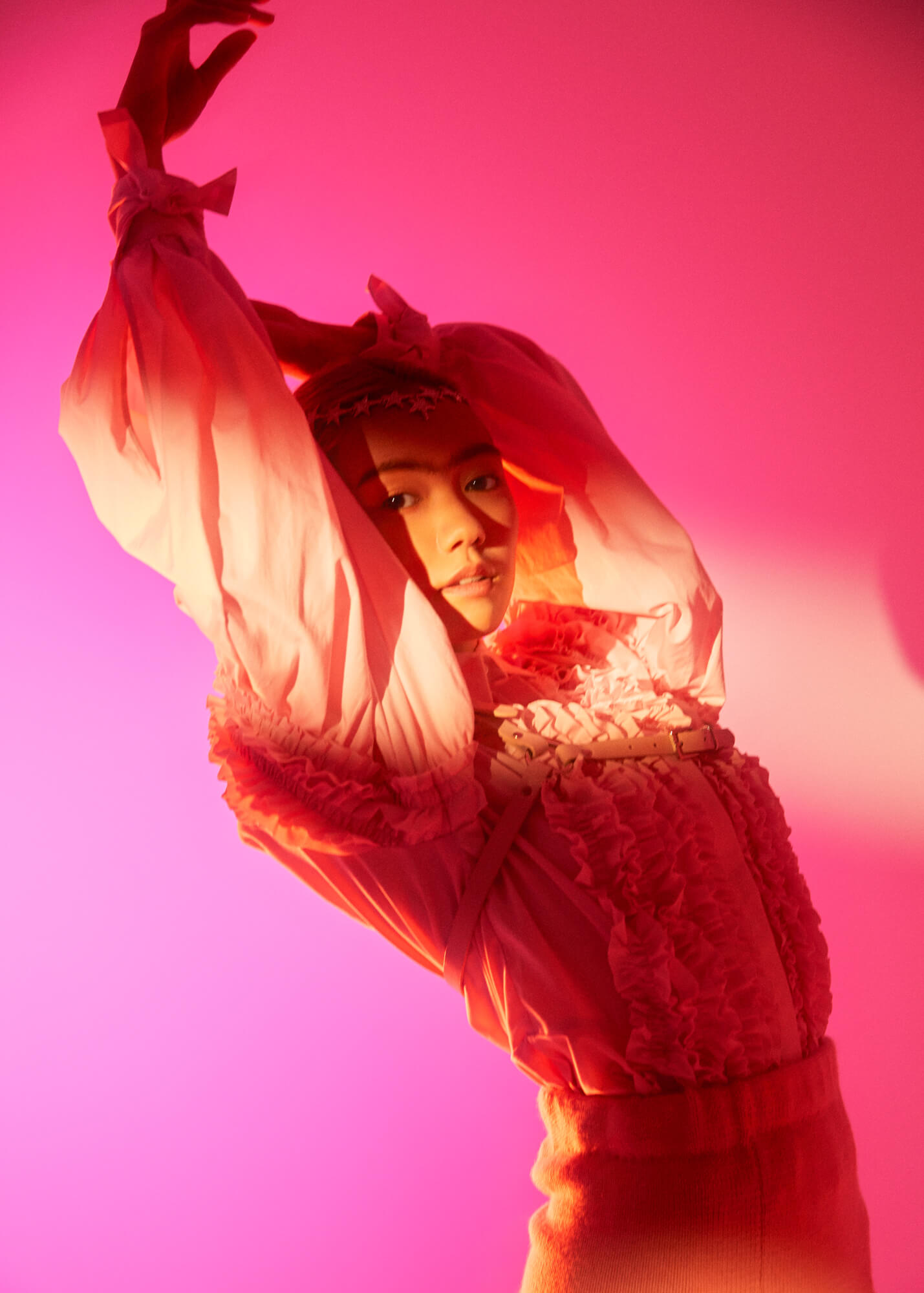 〈Chika Kisada〉 Frill Blouse ¥39,000+TAX, Harness ¥23,000+TAX (EL BAGUS 03-3373-7493), 〈siiilon〉 Bloomer ¥31,000+TAX (siiilon  info@siiilon.com), 〈GALLERIE〉 Choker used as a hair accessory ¥3,900+TAX (GALLERIE TOKYO 03-6434-9770), Tights (Stylist's property), Toe Shoes (Fumi's property)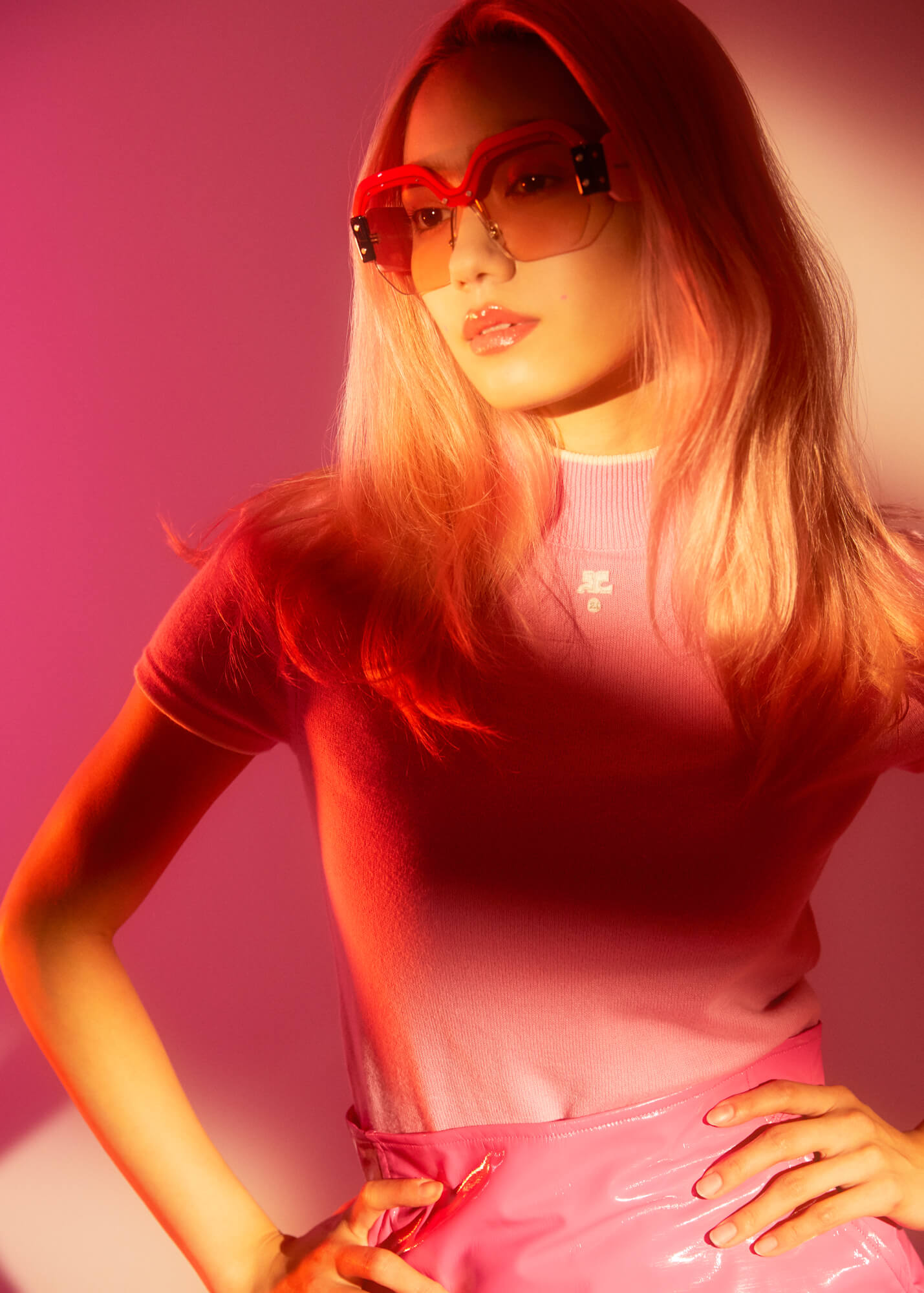 〈GALLERIE〉 Vintage Courreges Knit ¥11,000+TAX (GALLERIE TOKYO 03-6434-9770), 〈Miu Miu〉 Sunglass ¥48,000+TAX (MIRARI JAPAN CO.,LTD. 03-3514-2950), 〈G2?〉 Used Boots ¥5,300+TAX (G2? 03-5786-4188), Skirt and Socks (Stylist's properties)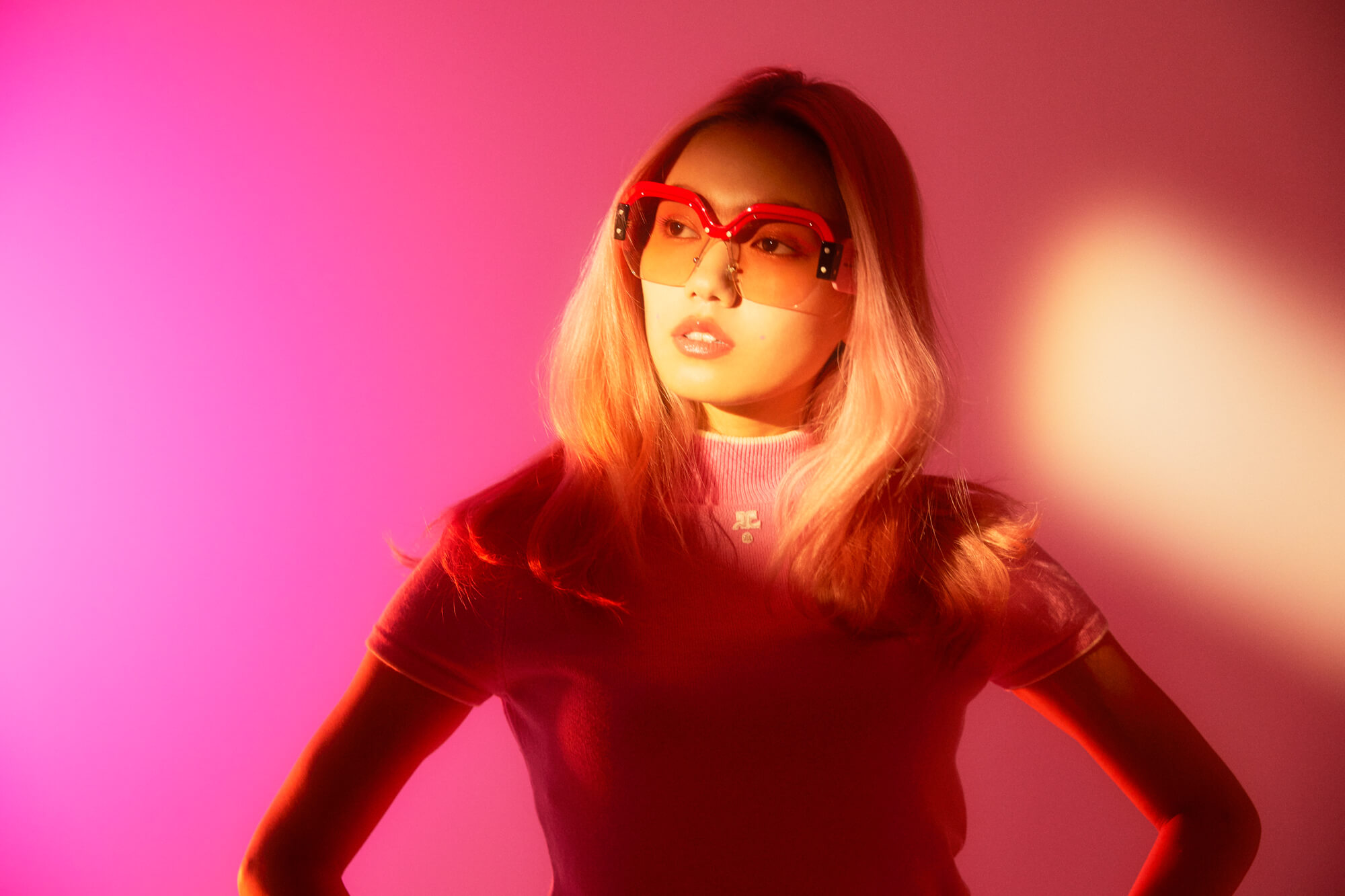 〈GALLERIE〉 Vintage Courreges Knit ¥11,000+TAX (GALLERIE TOKYO 03-6434-9770), 〈Miu Miu〉 Sunglass ¥48,000+TAX (MIRARI JAPAN CO.,LTD. 03-3514-2950), 〈G2?〉 Used Boots ¥5,300+TAX (G2? 03-5786-4188), Skirt and Socks (Stylist's properties)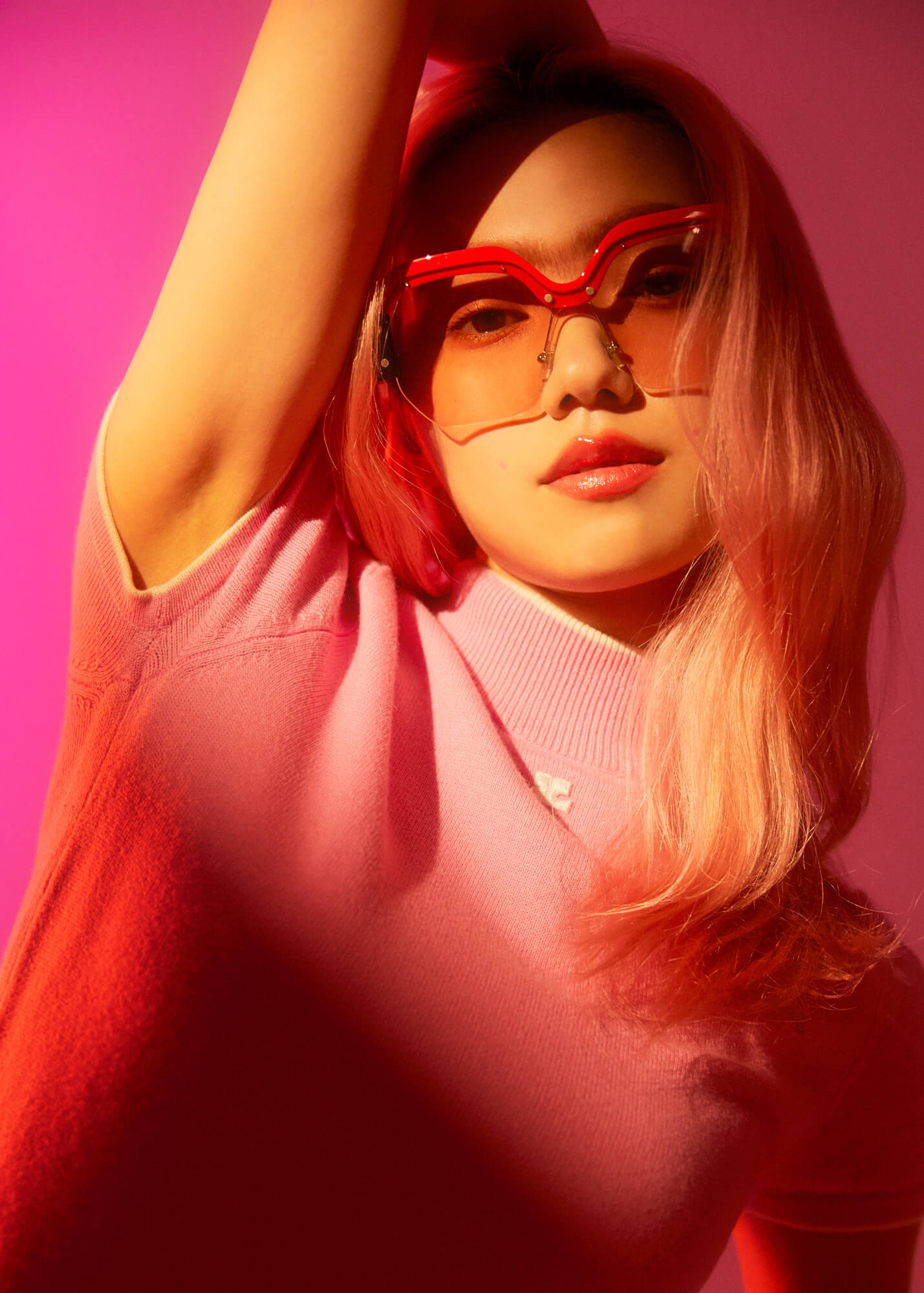 〈GALLERIE〉 Vintage Courreges Knit ¥11,000+TAX (GALLERIE TOKYO 03-6434-9770), 〈Miu Miu〉 Sunglass ¥48,000+TAX (MIRARI JAPAN CO.,LTD. 03-3514-2950), 〈G2?〉 Used Boots ¥5,300+TAX (G2? 03-5786-4188), Skirt and Socks (Stylist's properties)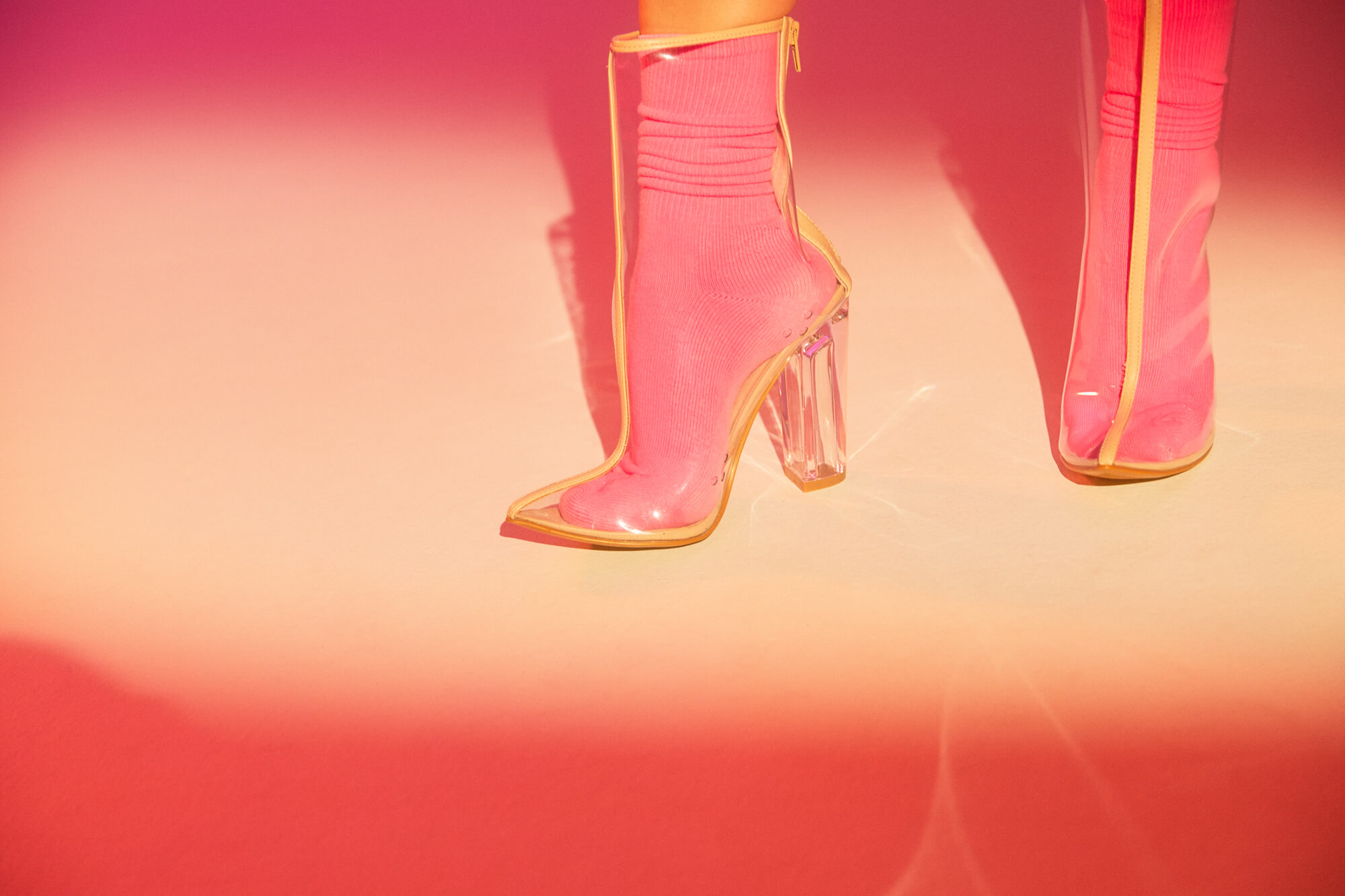 〈GALLERIE〉 Vintage Courreges Knit ¥11,000+TAX (GALLERIE TOKYO 03-6434-9770), 〈Miu Miu〉 Sunglass ¥48,000+TAX (MIRARI JAPAN CO.,LTD. 03-3514-2950), 〈G2?〉 Used Boots ¥5,300+TAX (G2? 03-5786-4188), Skirt and Socks (Stylist's properties)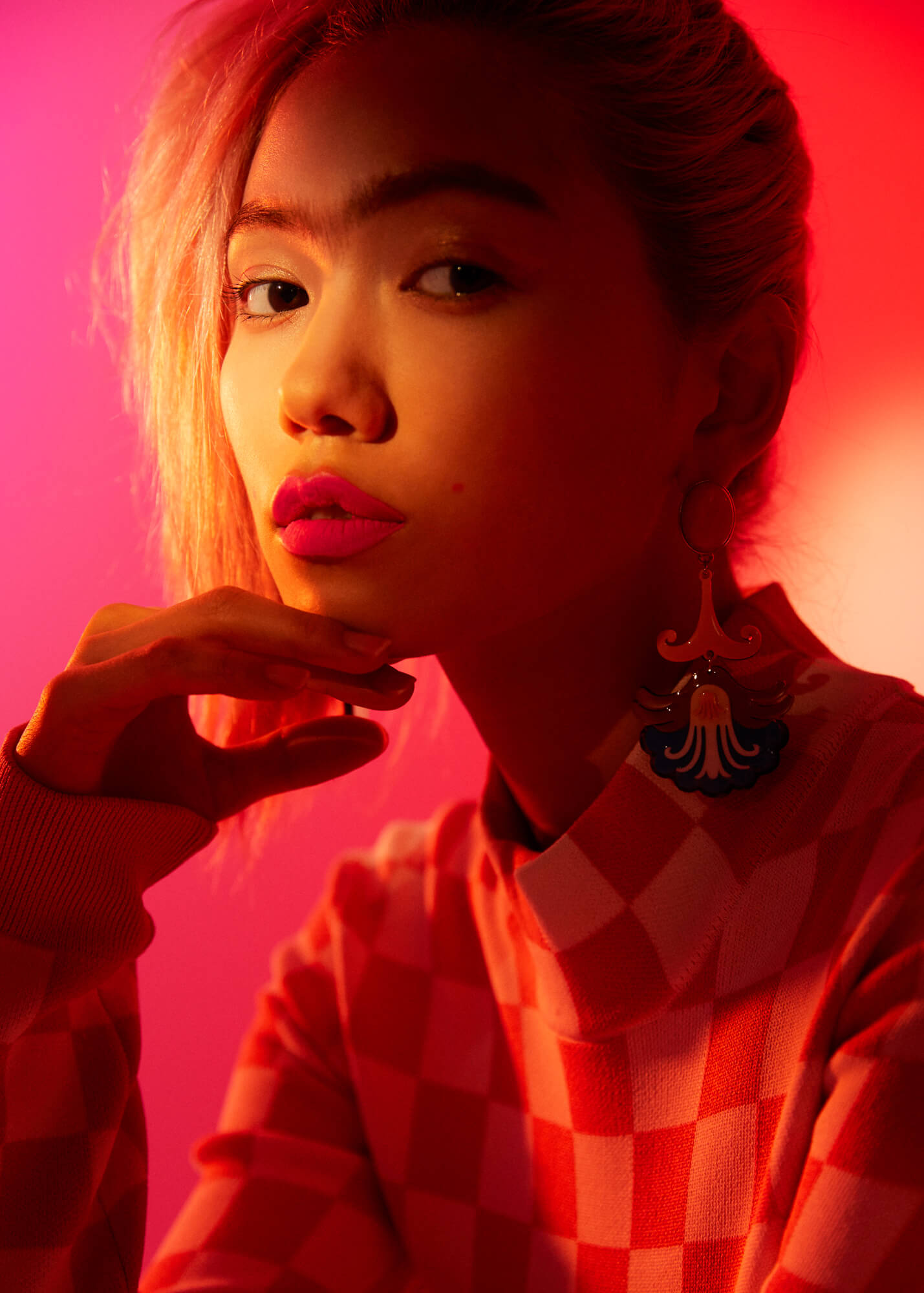 〈House Of Holland〉 Dress ¥58,000+TAX (UNIT&GUEST 03-5725-1160), 〈Kloset〉 Pierce ¥20,000+TAX (H3O Fashion Bureau 03-6712-6180)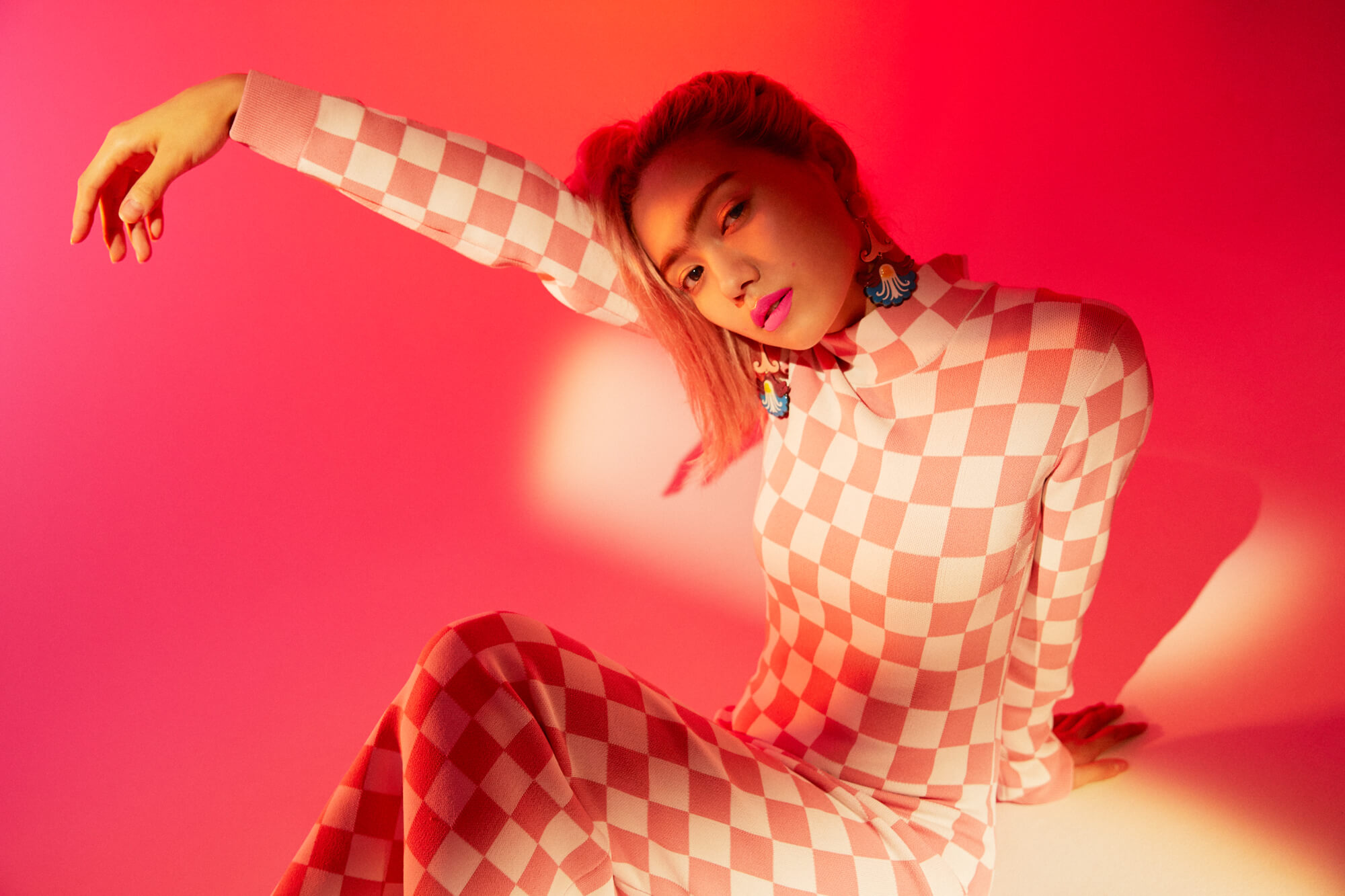 〈House Of Holland〉 Dress ¥58,000+TAX (UNIT&GUEST 03-5725-1160), 〈Kloset〉 Pierce ¥20,000+TAX (H3O Fashion Bureau 03-6712-6180)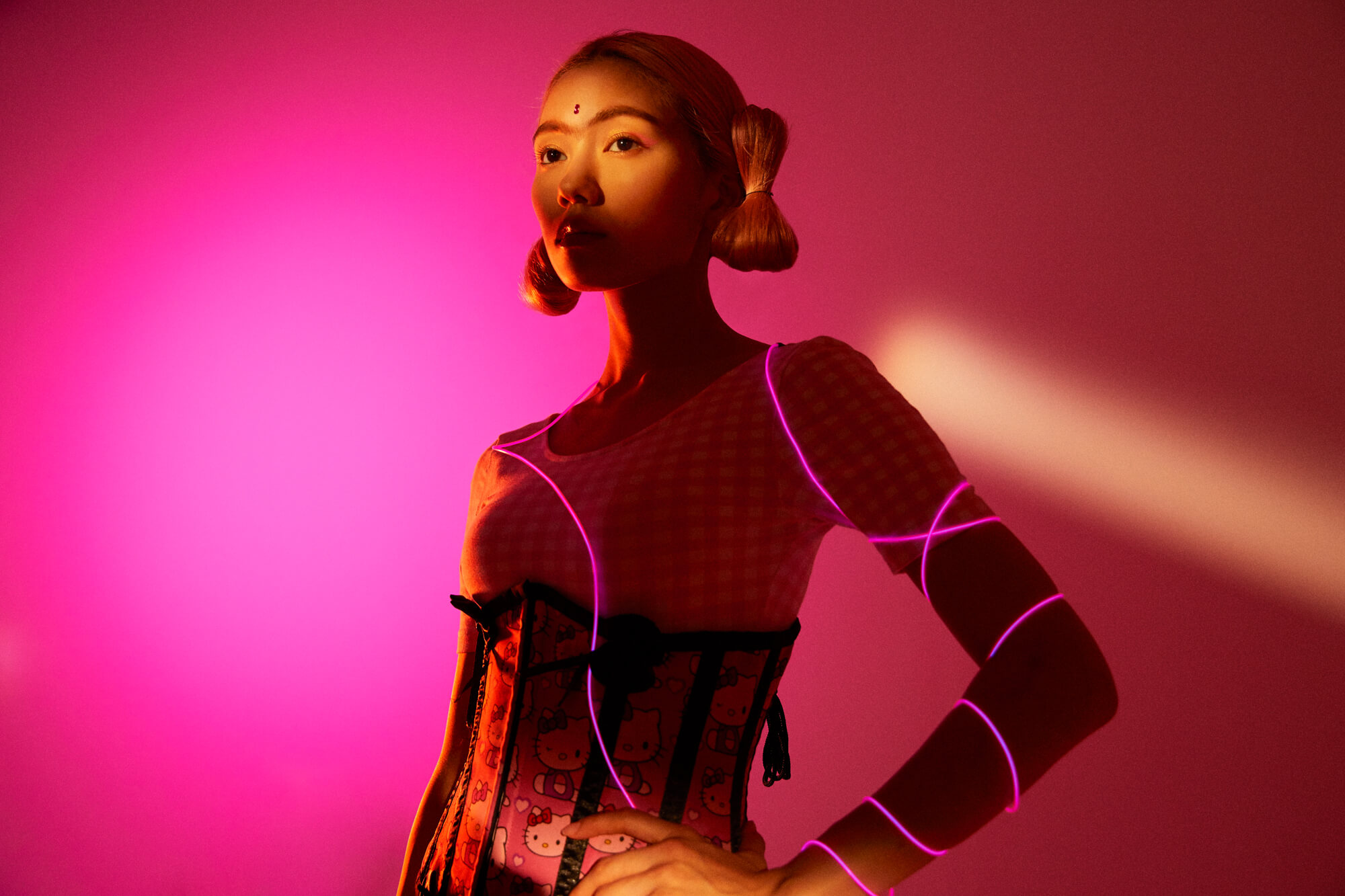 All Items (Stylist's properties)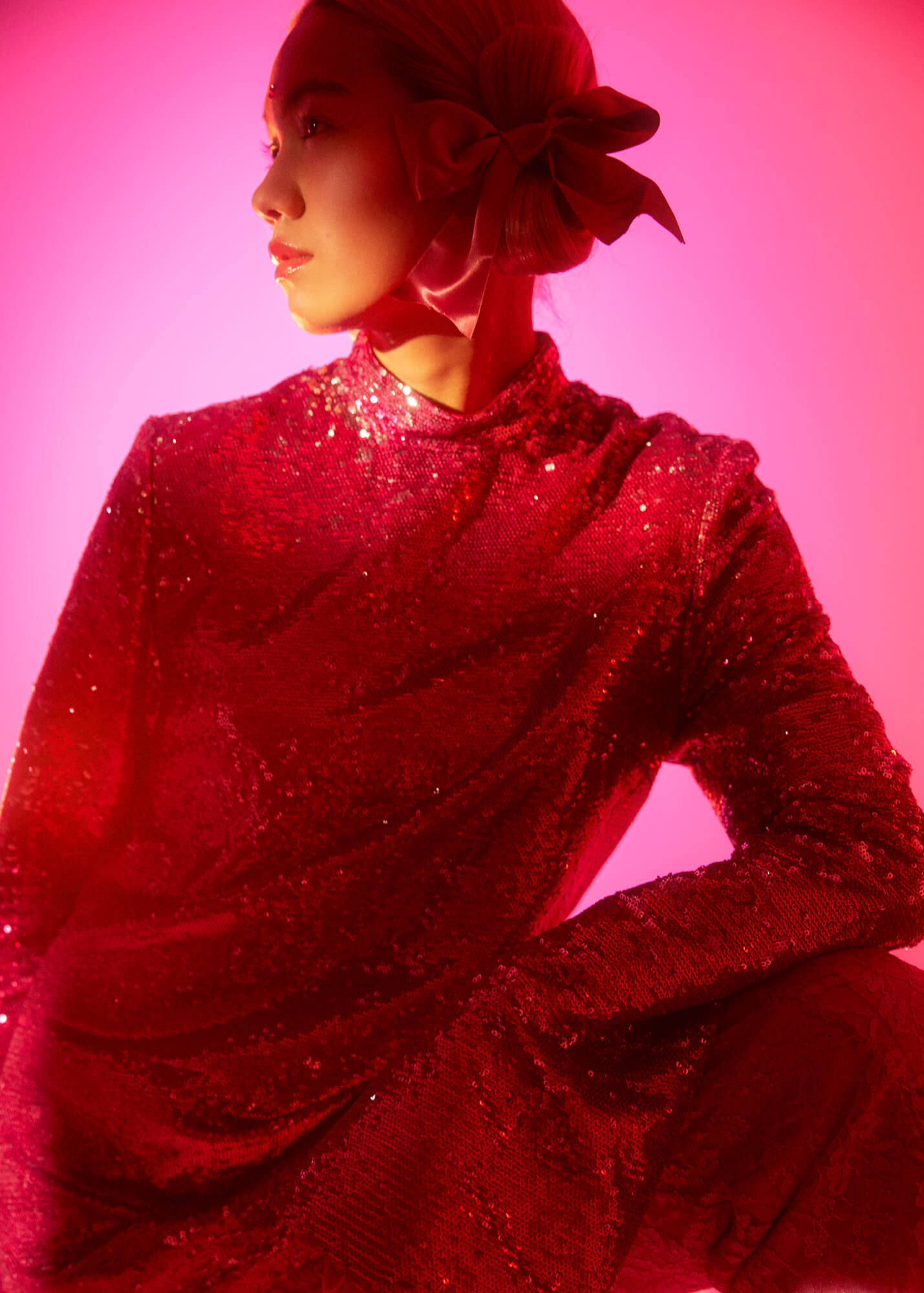 〈G.V.G.V.〉 Lame Tops ¥37,000+TAX, Lace Pants ¥41,000+TAX, Boots ¥32,000+TAX (k3 office 03-3464-5357), Hair Accessories (Stylist's properties)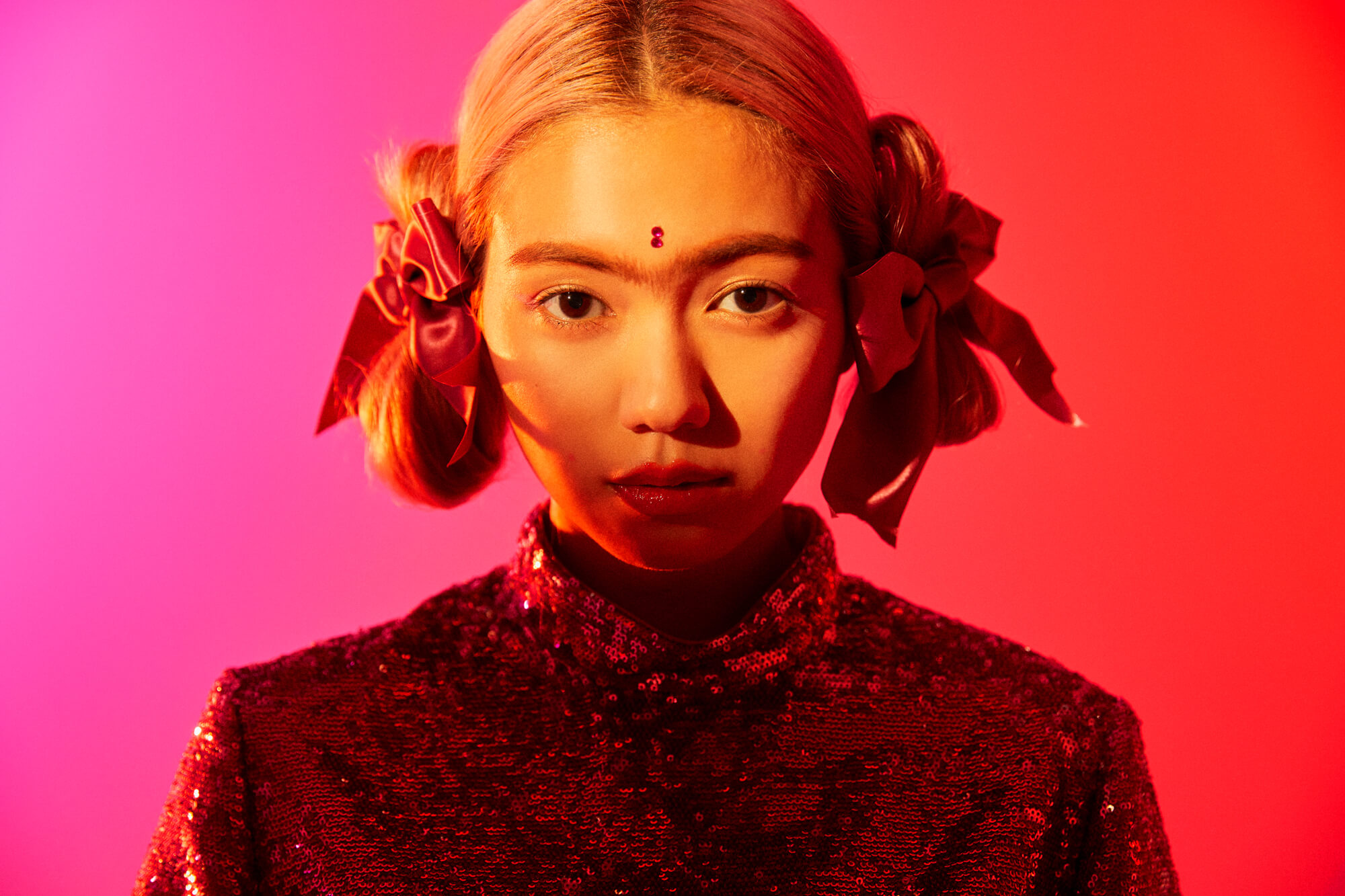 〈G.V.G.V.〉 Lame Tops ¥37,000+TAX, Lace Pants ¥41,000+TAX, Boots ¥32,000+TAX (k3 office 03-3464-5357), Hair Accessories (Stylist's properties)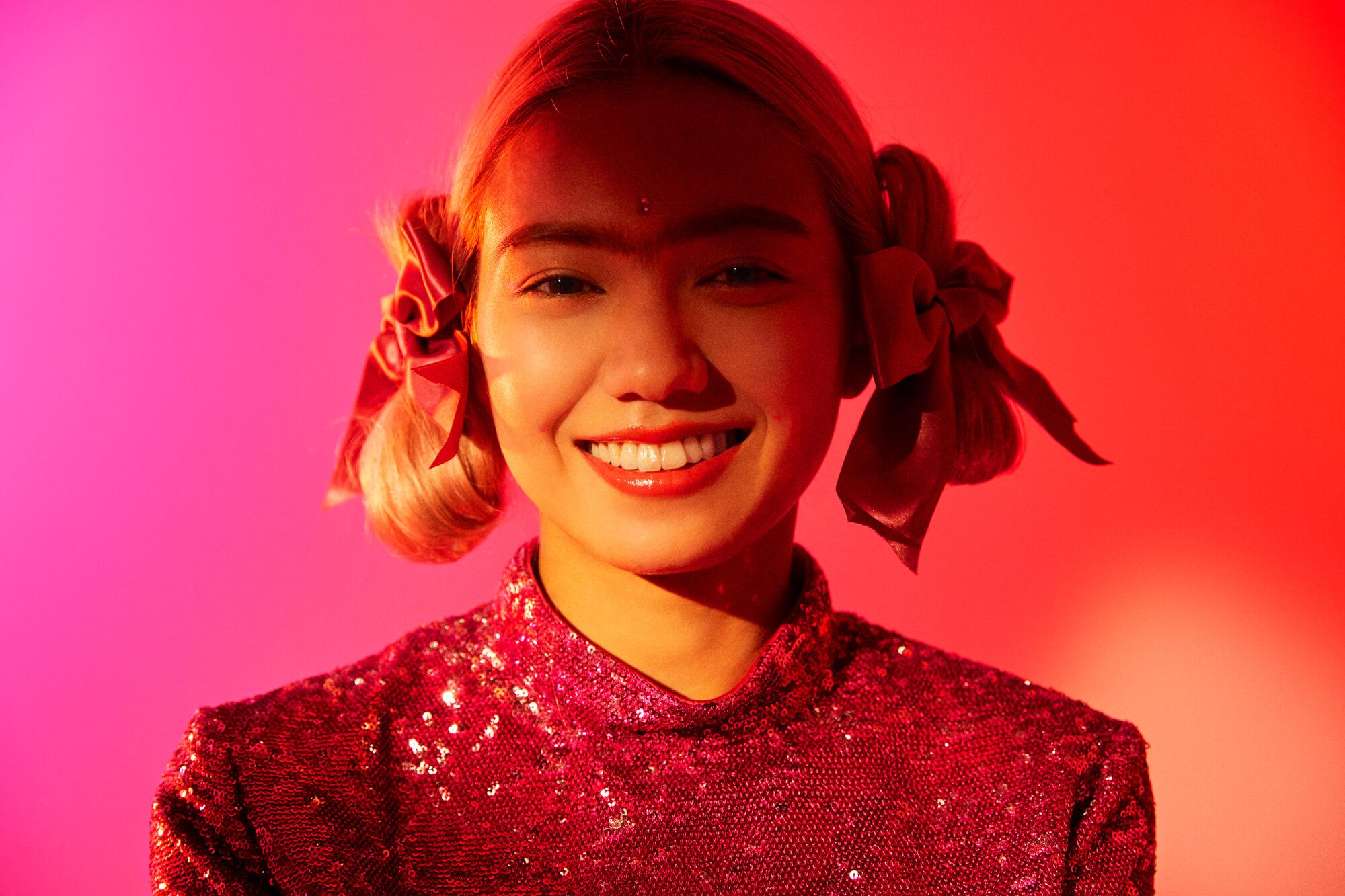 〈G.V.G.V.〉 Lame Tops ¥37,000+TAX, Lace Pants ¥41,000+TAX, Boots ¥32,000+TAX (k3 office 03-3464-5357), Hair Accessories (Stylist's properties)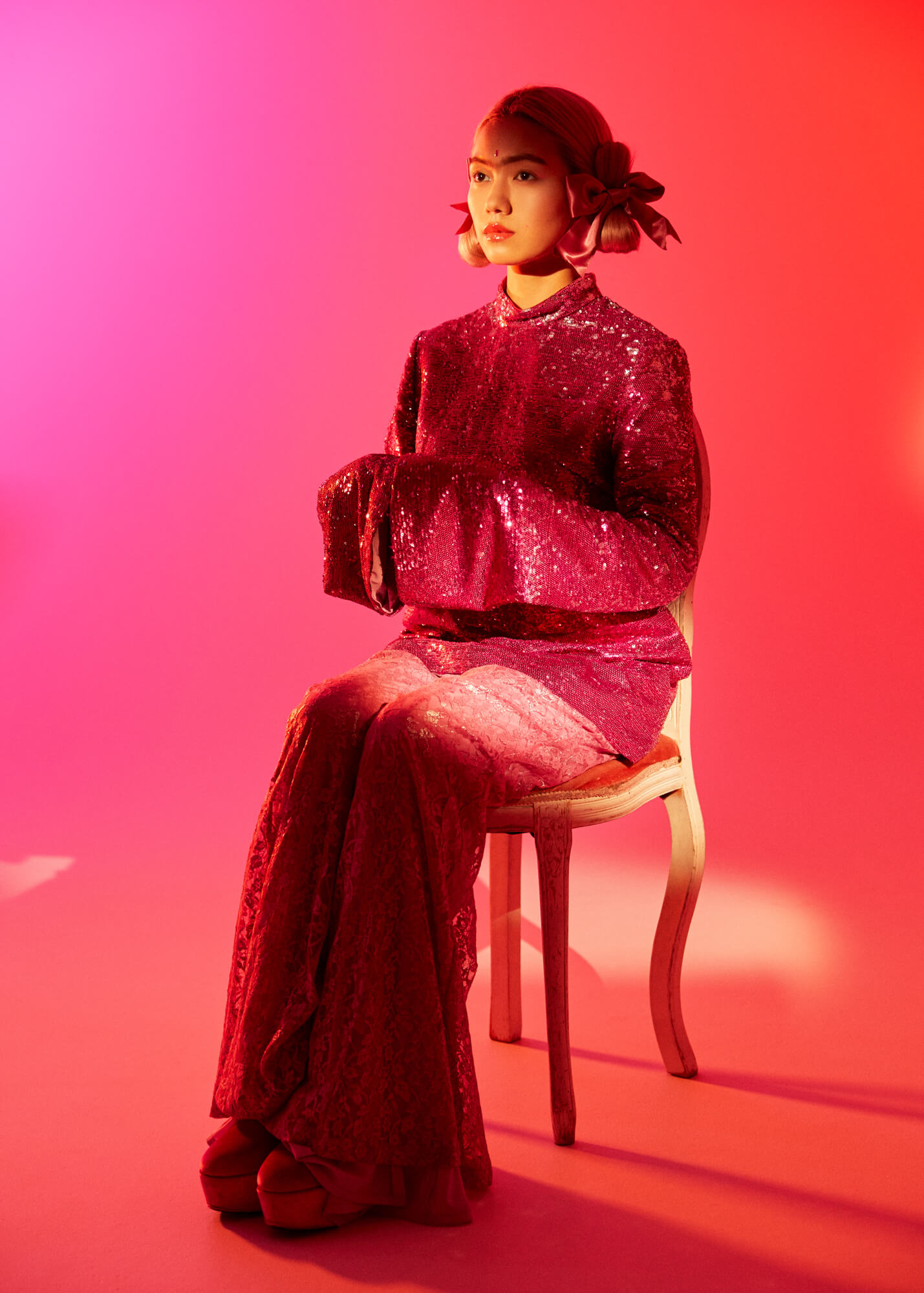 〈G.V.G.V.〉 Lame Tops ¥37,000+TAX, Lace Pants ¥41,000+TAX, Boots ¥32,000+TAX (k3 office 03-3464-5357), Hair Accessories (Stylist's properties)
〈G.V.G.V.〉 Lame Tops ¥37,000+TAX, Lace Pants ¥41,000+TAX, Boots ¥32,000+TAX (k3 office 03-3464-5357), Hair Accessories (Stylist's properties)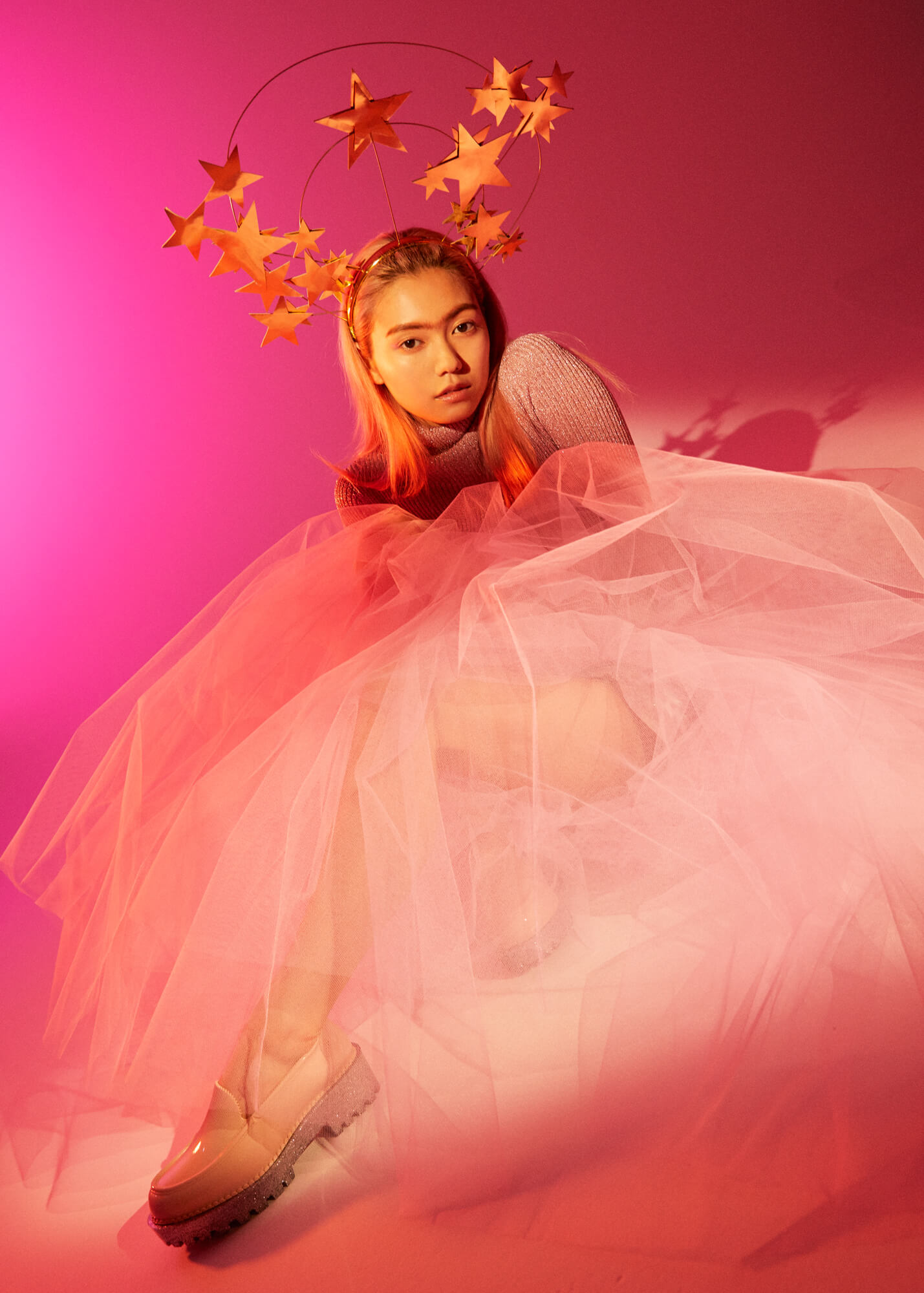 〈Katie®〉 Knit Tops ¥14,800+TAX (Katie® 03-3496-4885), 〈Chika Kisada〉 Tulle Skirt ¥78,000+TAX (EL BAGUS 03-3373-7493), 〈Faith〉 Glitter Skirt worn inside ¥7,900+TAX (Faith
http://faithtokyo.net/
), 〈Melissa〉 Head Accessory ¥48,000+TAX, Loafers ¥13,000+TAX (H3O Fashion Bureau 03-6712-6180)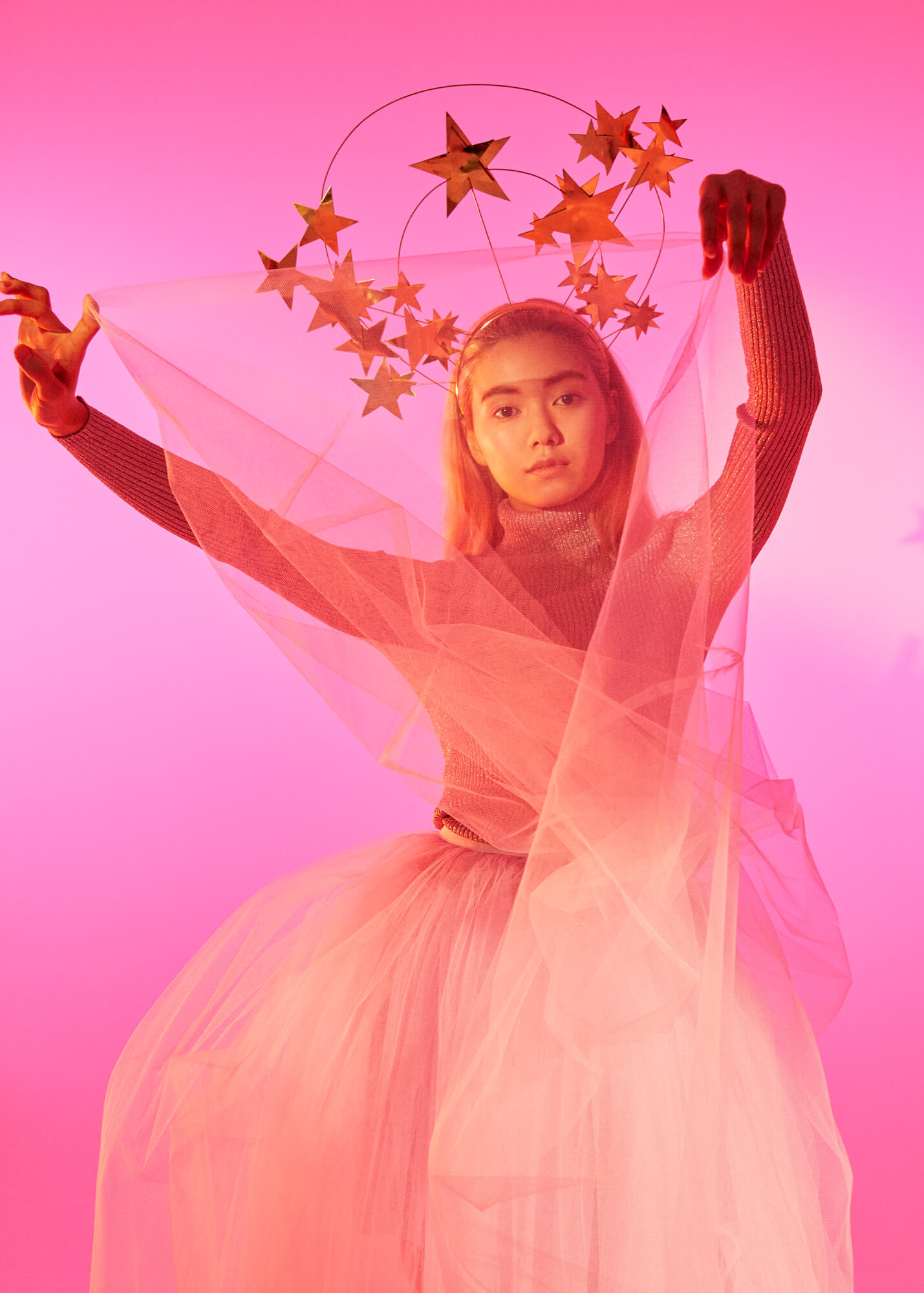 〈Katie®〉 Knit Tops ¥14,800+TAX (Katie® 03-3496-4885), 〈Chika Kisada〉 Tulle Skirt ¥78,000+TAX (EL BAGUS 03-3373-7493), 〈Faith〉 Glitter Skirt worn inside ¥7,900+TAX (Faith
http://faithtokyo.net/
), 〈Melissa〉 Head Accessory ¥48,000+TAX, Loafers ¥13,000+TAX (H3O Fashion Bureau 03-6712-6180)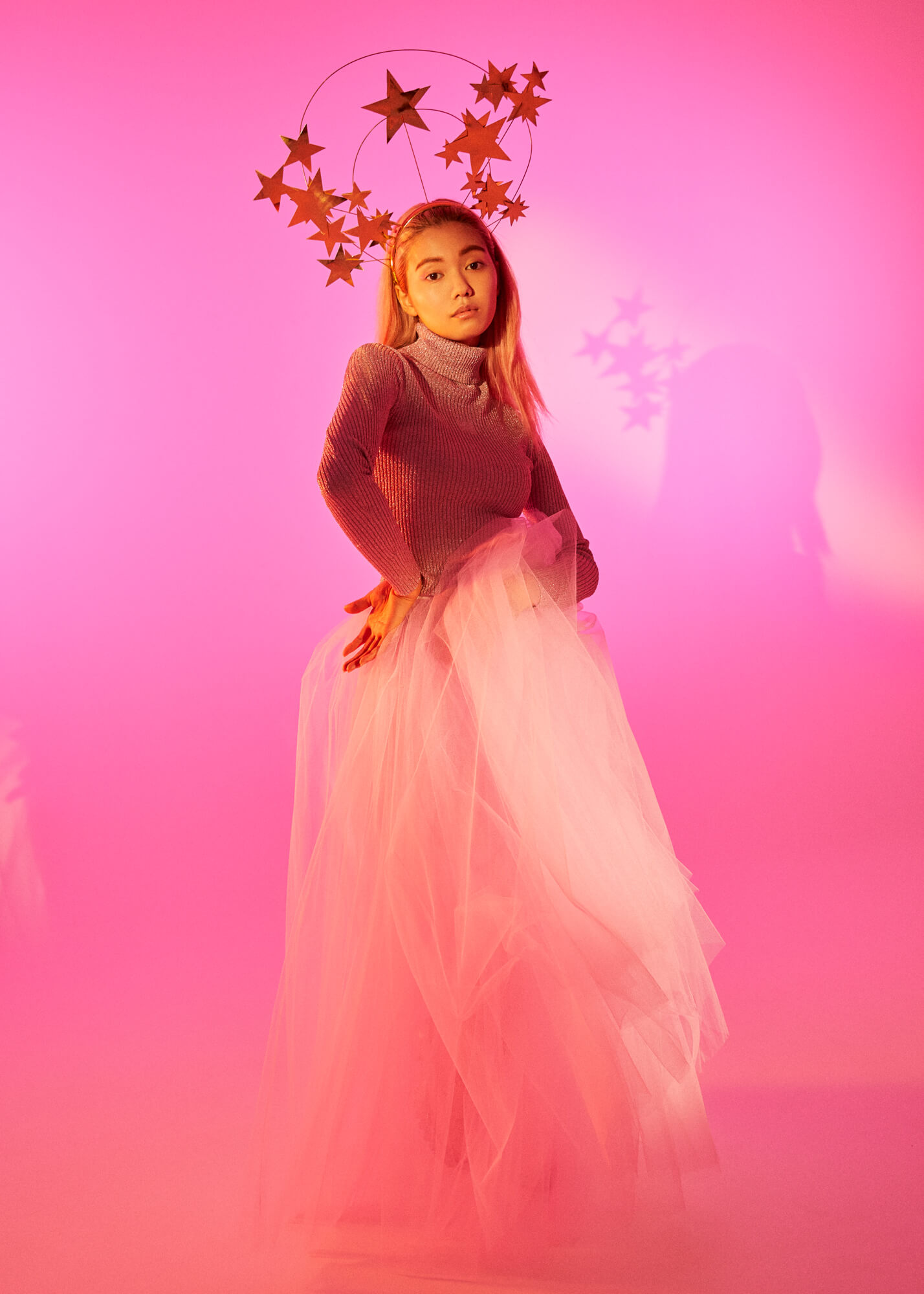 〈Katie®〉 Knit Tops ¥14,800+TAX (Katie® 03-3496-4885), 〈Chika Kisada〉 Tulle Skirt ¥78,000+TAX (EL BAGUS 03-3373-7493), 〈Faith〉 Glitter Skirt worn inside ¥7,900+TAX (Faith
http://faithtokyo.net/
), 〈Melissa〉 Head Accessory ¥48,000+TAX, Loafers ¥13,000+TAX (H3O Fashion Bureau 03-6712-6180)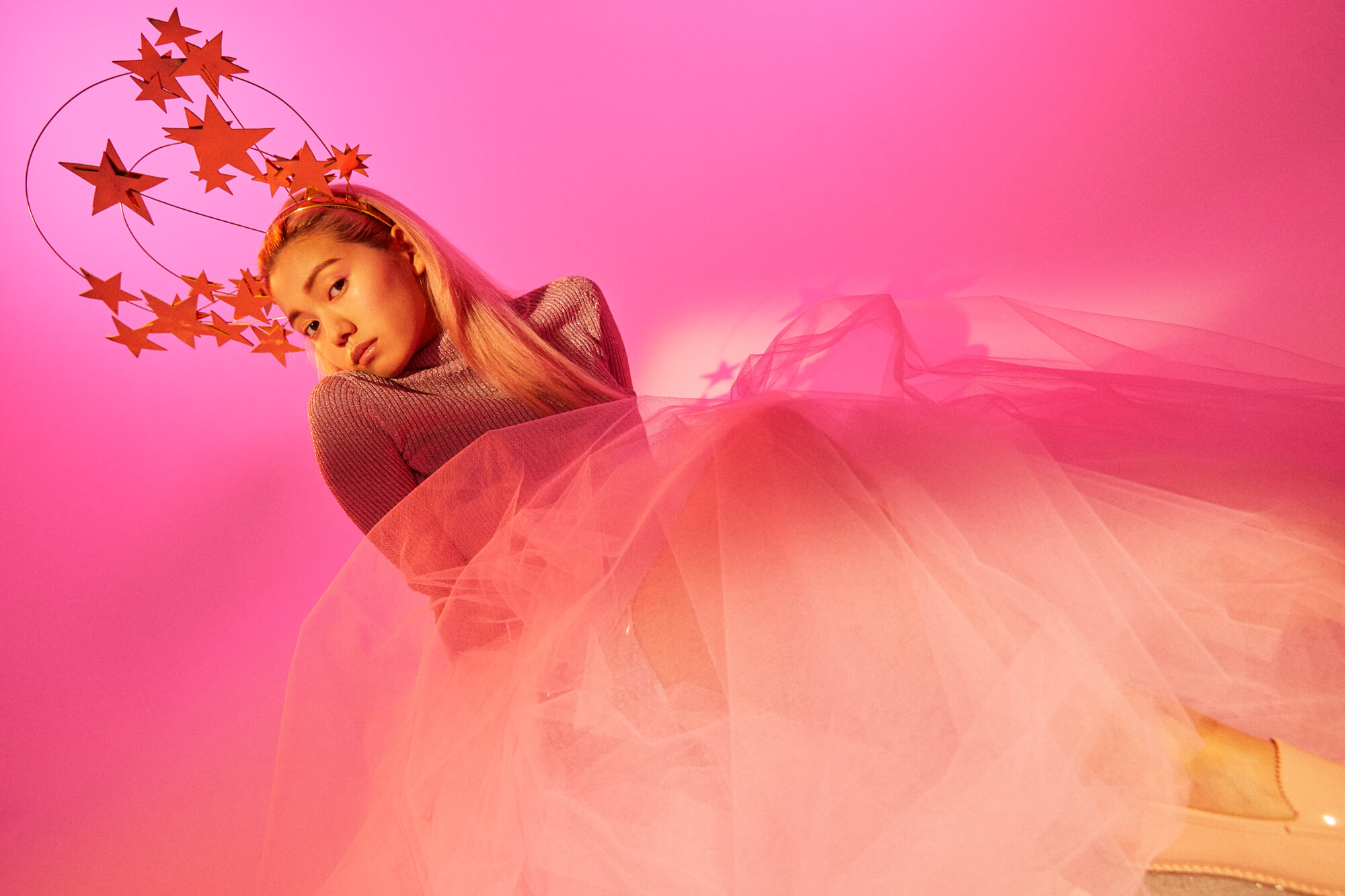 〈Katie®〉 Knit Tops ¥14,800+TAX (Katie® 03-3496-4885), 〈Chika Kisada〉 Tulle Skirt ¥78,000+TAX (EL BAGUS 03-3373-7493), 〈Faith〉 Glitter Skirt worn inside ¥7,900+TAX (Faith
http://faithtokyo.net/
), 〈Melissa〉 Head Accessory ¥48,000+TAX, Loafers ¥13,000+TAX (H3O Fashion Bureau 03-6712-6180)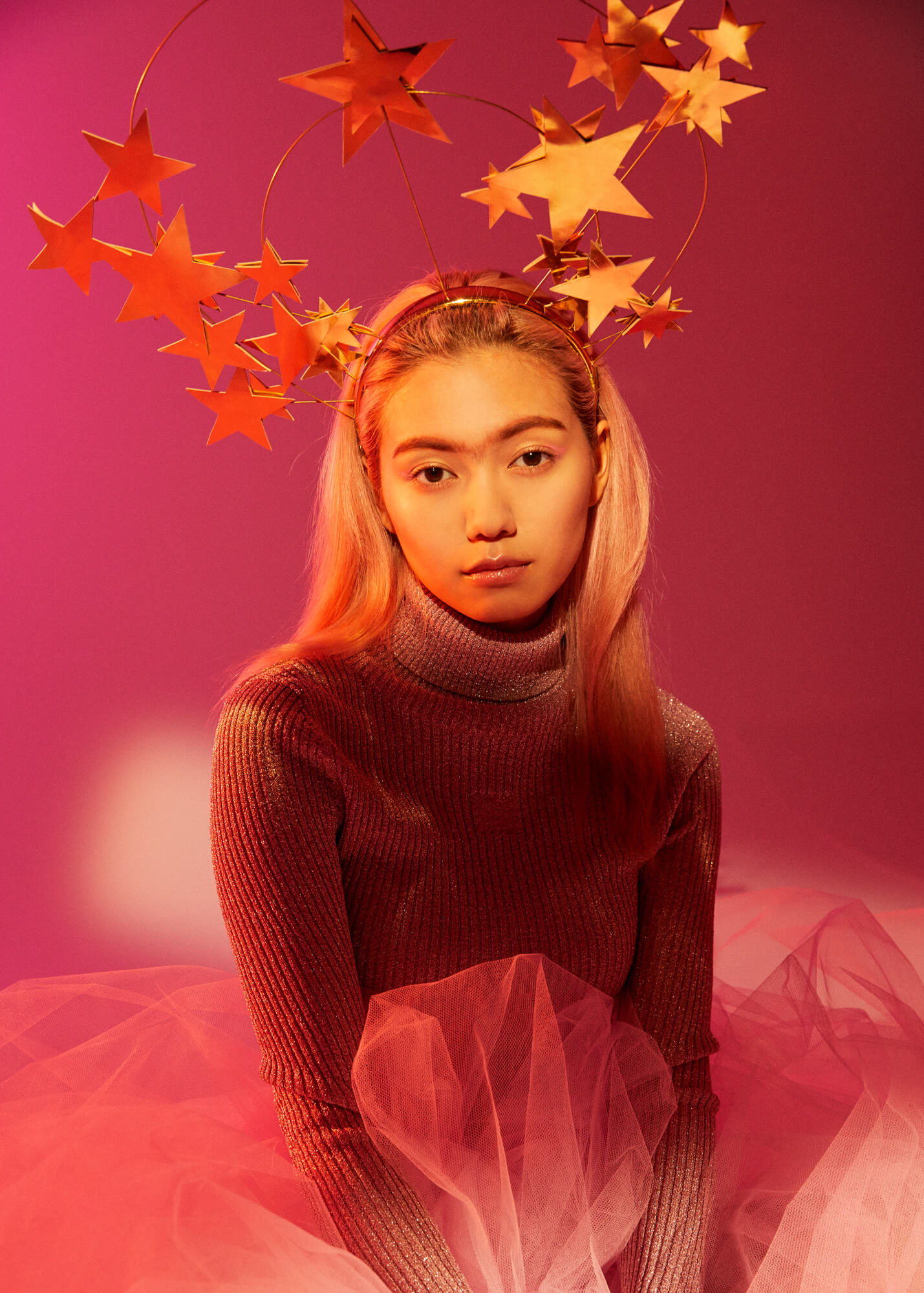 〈Katie®〉 Knit Tops ¥14,800+TAX (Katie® 03-3496-4885), 〈Chika Kisada〉 Tulle Skirt ¥78,000+TAX (EL BAGUS 03-3373-7493), 〈Faith〉 Glitter Skirt worn inside ¥7,900+TAX (Faith
http://faithtokyo.net/
), 〈Melissa〉 Head Accessory ¥48,000+TAX, Loafers ¥13,000+TAX (H3O Fashion Bureau 03-6712-6180)
CREDIT
Fur✕Spangle✕Cycling Shirt
New method of sport mix.

〈kei shirahata〉 Fur Coat ¥55,000+TAX (styling/ Omotesando Hills), 〈G2?〉 Used Tops ¥3,990+TAX (G2? 03-5786-4188), 〈AKIKOAOKI〉 Mesh Tops ¥23,000+TAX (AKIKOAOKI http://www.akikoaoki.com/), 〈ATSUSHI NAKASHIMA〉 Ball Pierce ¥15,000+TAX (Sian PR 03-6662-5525), Dress and Shoes (Stylist's properties)
Fumi associated ballet by observing the knit bloomer she wears.
She brought her own toe shoes for the shoot.

〈Chika Kisada〉 Frill Blouse ¥39,000+TAX, Harness ¥23,000+TAX (EL BAGUS 03-3373-7493), 〈siiilon〉 Bloomer ¥31,000+TAX (siiilon  info@siiilon.com), 〈GALLERIE〉 Choker used as a hair accessory ¥3,900+TAX (GALLERIE TOKYO 03-6434-9770), Tights (Stylist's property), Toe Shoes (Fumi's property)
Like a phony west coast celebrity.
With the courreges knit and the enamel skirt.

〈GALLERIE〉 Vintage Courreges Knit ¥11,000+TAX (GALLERIE TOKYO 03-6434-9770), 〈Miu Miu〉 Sunglass ¥48,000+TAX (MIRARI JAPAN CO.,LTD. 03-3514-2950), 〈G2?〉 Used Boots ¥5,300+TAX (G2? 03-5786-4188), Skirt and Socks (Stylist's properties)
The one and only impact of the checkered-flag long dress.

〈House Of Holland〉 Dress ¥58,000+TAX (UNIT&GUEST 03-5725-1160), 〈Kloset〉 Pierce ¥20,000+TAX (H3O Fashion Bureau 03-6712-6180)
Fumi's recent favorite hairstyle of Yayoi Period in the gingham check and the kitty corset.

All Items (Stylist's properties)
Hide the velour knee high boots under the lacy pants.

〈G.V.G.V.〉 Lame Tops ¥37,000+TAX, Lace Pants ¥41,000+TAX, Boots ¥32,000+TAX (k3 office 03-3464-5357), Hair Accessories (Stylist's properties)
Glitters shine through tulle.
The shining angel-like accessory on head.

〈Katie®〉 Knit Tops ¥14,800+TAX (Katie® 03-3496-4885), 〈Chika Kisada〉 Tulle Skirt ¥78,000+TAX (EL BAGUS 03-3373-7493), 〈Faith〉 Glitter Skirt worn inside ¥7,900+TAX (Faith http://faithtokyo.net/), 〈Melissa〉 Head Accessory ¥48,000+TAX, Loafers ¥13,000+TAX (H3O Fashion Bureau 03-6712-6180)