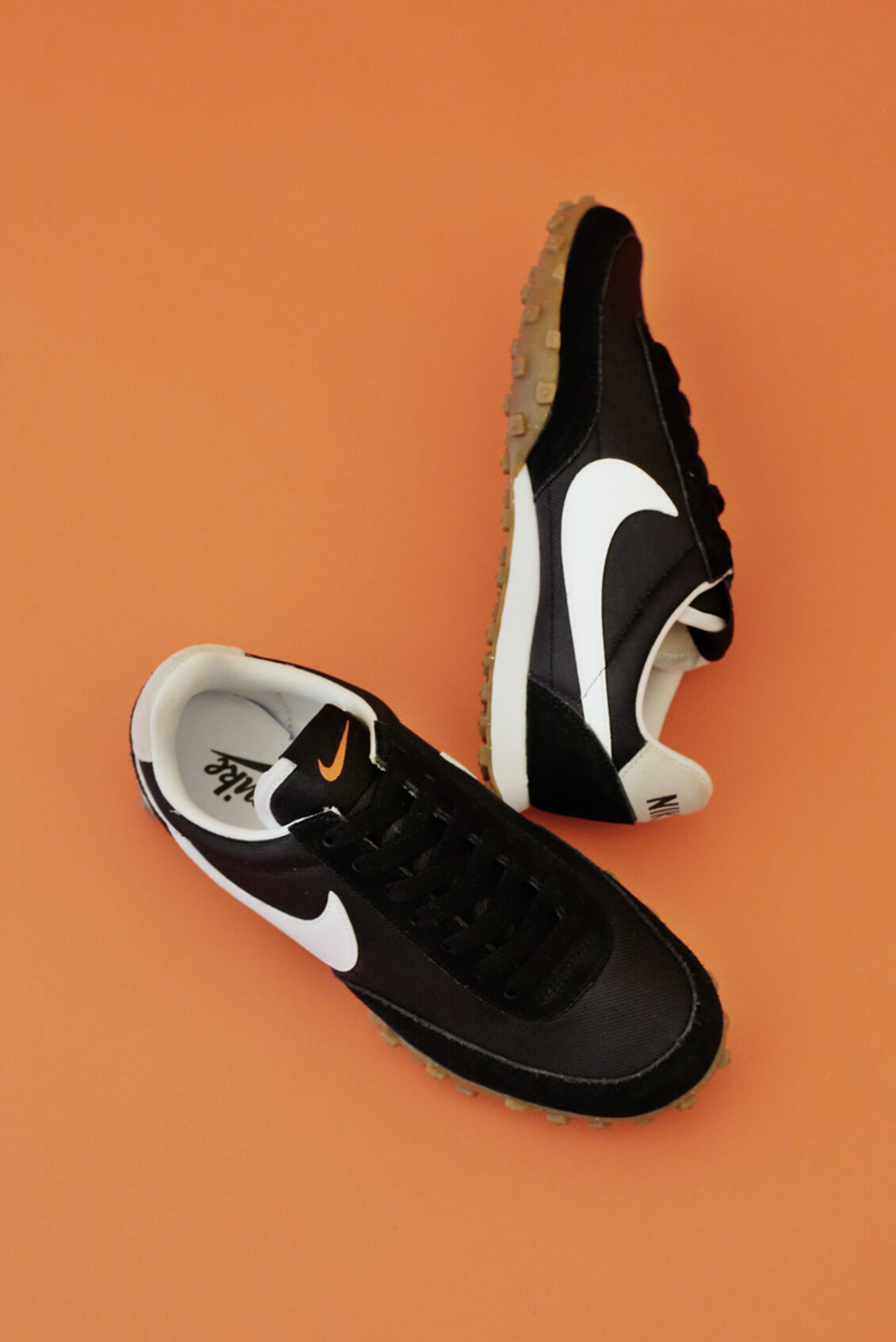 "Cortez, and then Waffle Racer are my current fashion."
"Nowadays, the black-bodied Cortez with a white swoosh is my personal bias that I wear daily. Waffle Racer, my another preference, somewhat embodies the squashed figure of Cortez which has an impressive design. The sneaker doesn't have much volume, so it doesn't suit well with shorts or cropped pants where you present your bare legs. Hence, I think the sneakers are best-suited with slim pants such as slacks." This NIKE's masterpiece, Waffle Racer, was released in 1976. "Its bumpy outsole is inspired and derived by an actual waffle", said the NIKE's founder – what an adorable episode that is.
NIKE SPORTSWEAR
NIKE Women's Waffle Racer
¥9,000+TAX
NIKE Customer Service
+81-120-6453-77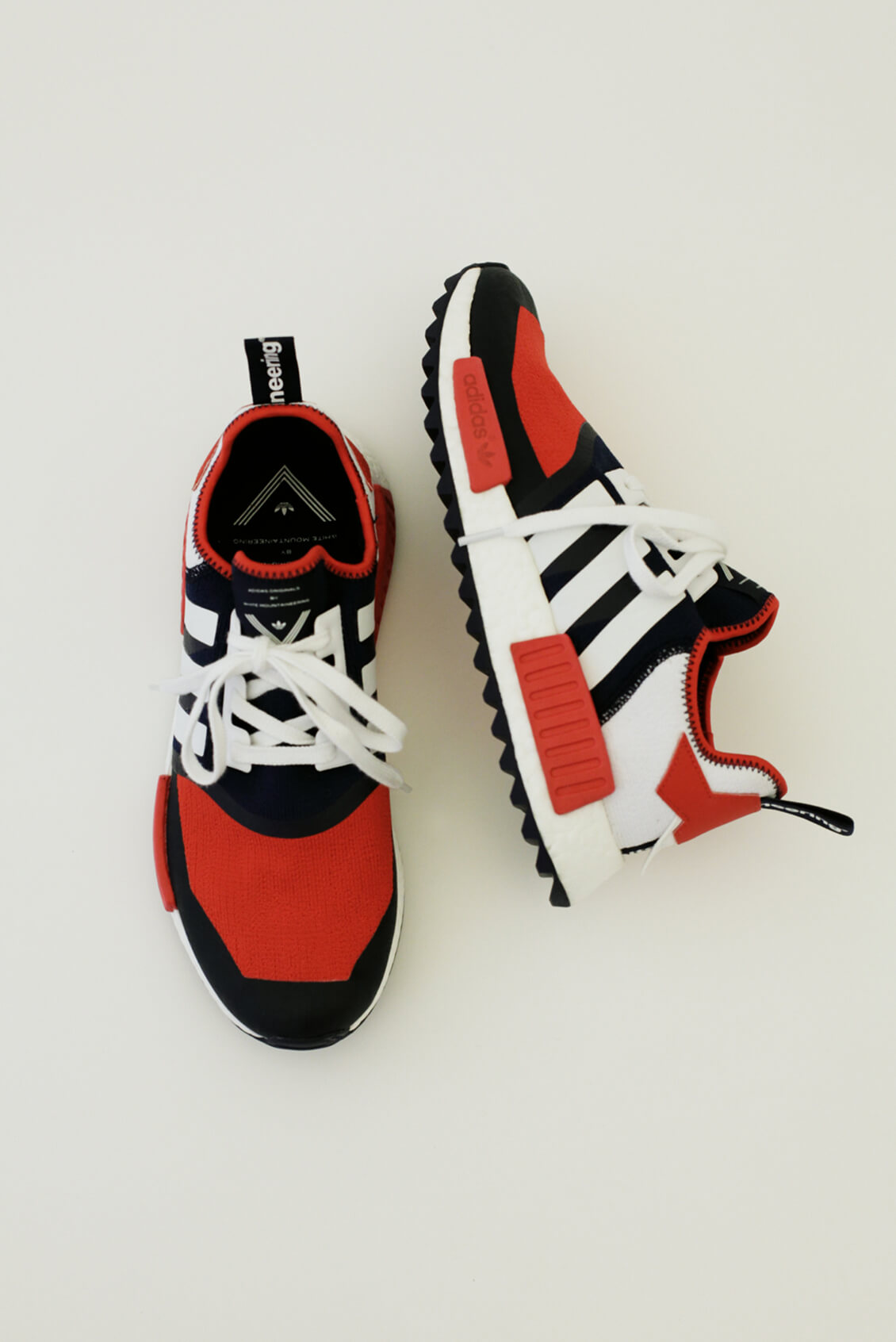 "Superb design with functioning 'more than a sneaker'."
The new NMD, which is once again collaborated with White Mountaineering, will harmonize with a dress or a t-shirt with pants outfit, the monotonous styles, as a decorative accent. "Wearing a casual sneaker with elegant or designers' clothing is often unmatched. Yet, if the sneaker is as casual and stylish as this piece, the pair will definitely boost your 'casual down' outfit." Additionally, this tricolor NMD will truly upgrade your sneaker collections.
adidas Originals by White Mountaineering
WM NMDTRAIL
¥29,000+TAX
Adidas Group Customer Service
+81-570-033-033