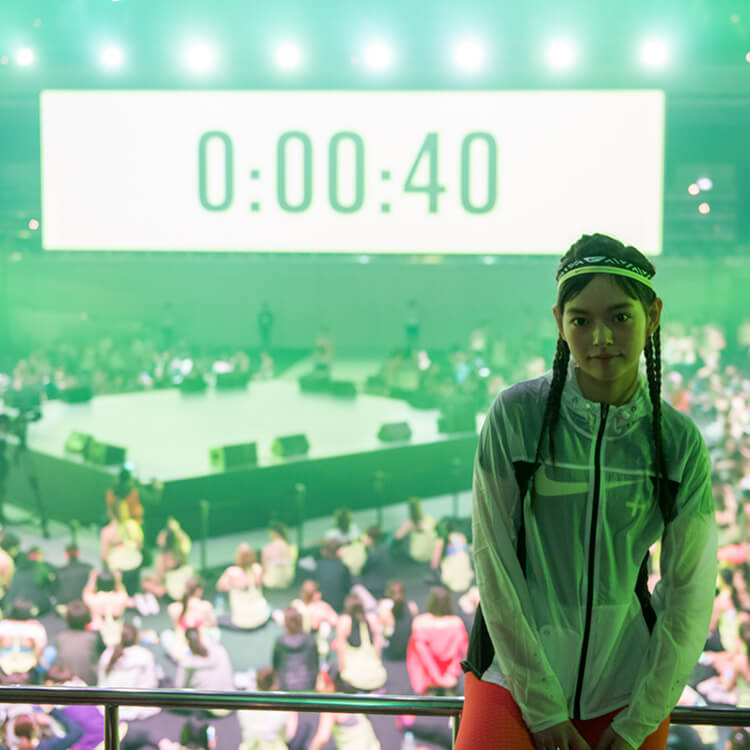 SURPRISED BY ME
You can find "the new you" through the Running & Training experience.
Photograher_Satoko Imazu 
Hair & Make-up Artist_Hitomi Matsuno 
Model_Natsuko (TOP COAT) 
Text_Tomoko Yabuta
An exclusive running & training event to women was held by NIKE: NIKEWOMEN TOKYO.
The NIKE's concept of this season and the theme for the event are both
"Be Surprised at Yourself ".
Natsuko, a model, took part in the event,
and learned the meaning of the keywords and the power that girls have.
This event called NIKEWOMEN TOKYO was held at RYOGOKU KOKUGIKAN on February 25, 2017. It was the exclusive running & training event to women, inspired by the theme of spring 2017, "Be Surprised at Yourself". In terms of running, the program included running for 5km based on NIKE+ RUN CLUB sessions. Rickshaw drivers running next to the paticipants showed them sights of Asakusa, and there was a break area to eat NINGYO-YAKI. Haha Also, they did some stretch inside the HIGASHI HONGANJI's grounds. This event definitely gave them a fun running experience. In terms of training, there was NIKE+ TRAINING CLUB(NTC), a workshop that Nike master trainers taught them how to train. There was also a special workout session by Koharu, a choreographer and dancer. At the end of the event, Koharu and her dance team performed and they reached the crescendo.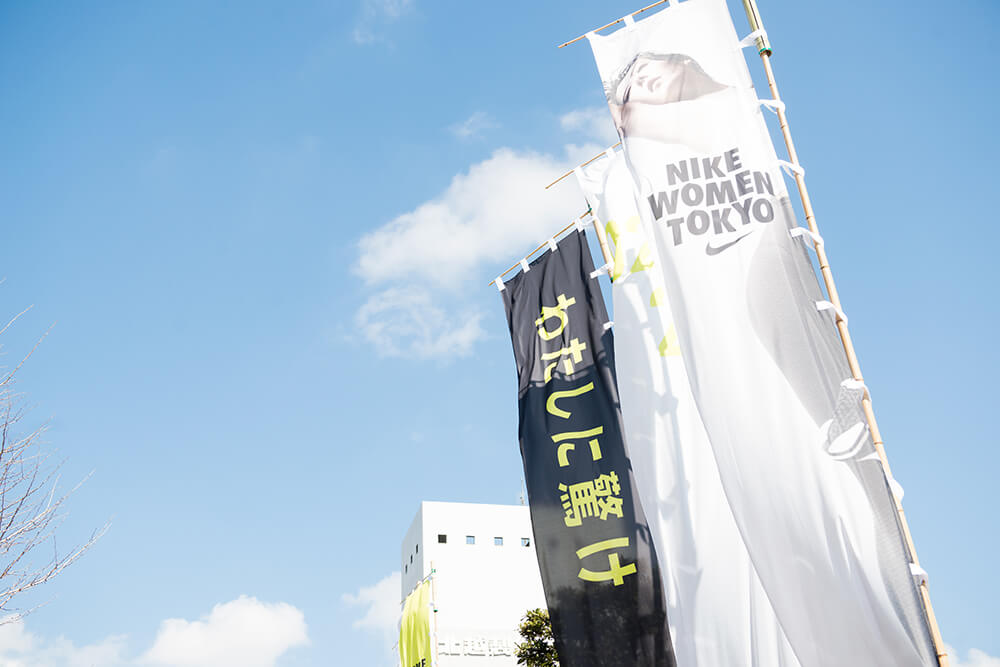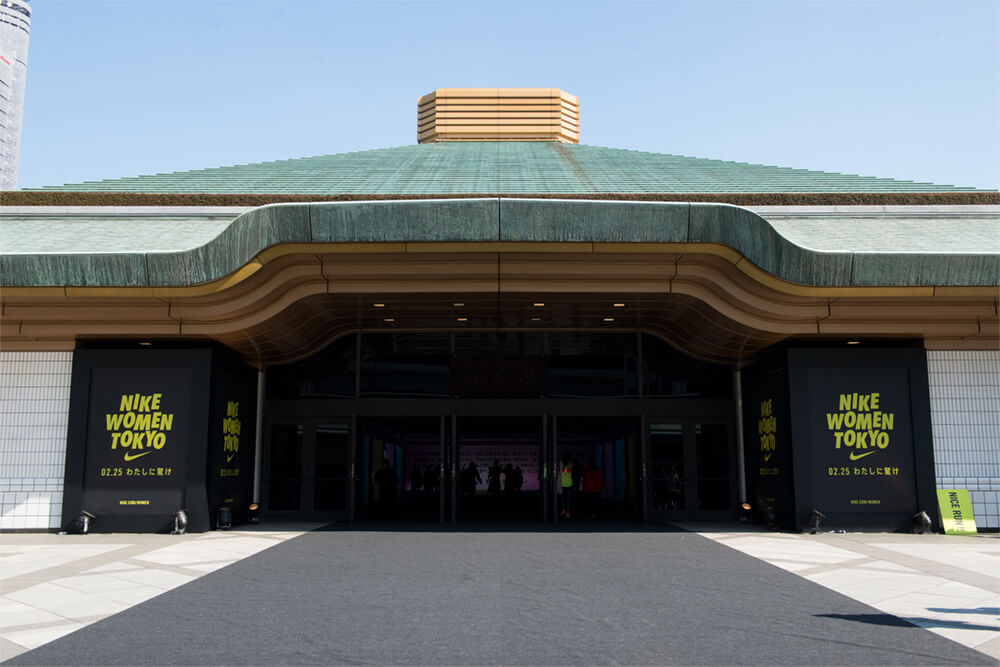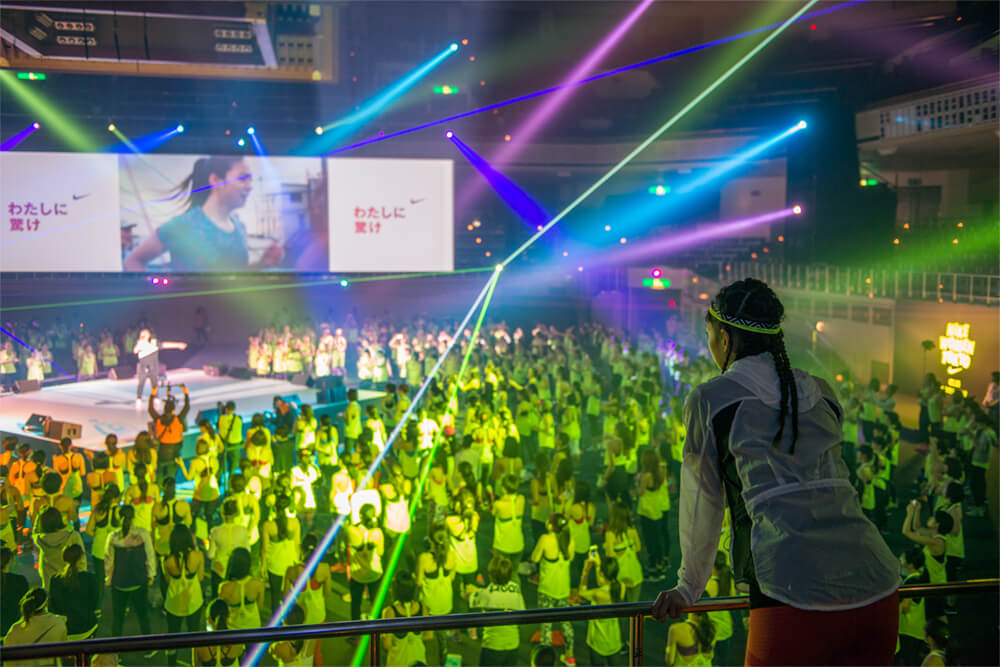 "At the opening ceremony, iri, a singer song writer, performed the campaign song, Watashi, for the theme 'Be Surprised at Yourself'. I was overwhelmed by her powerful singing voice. "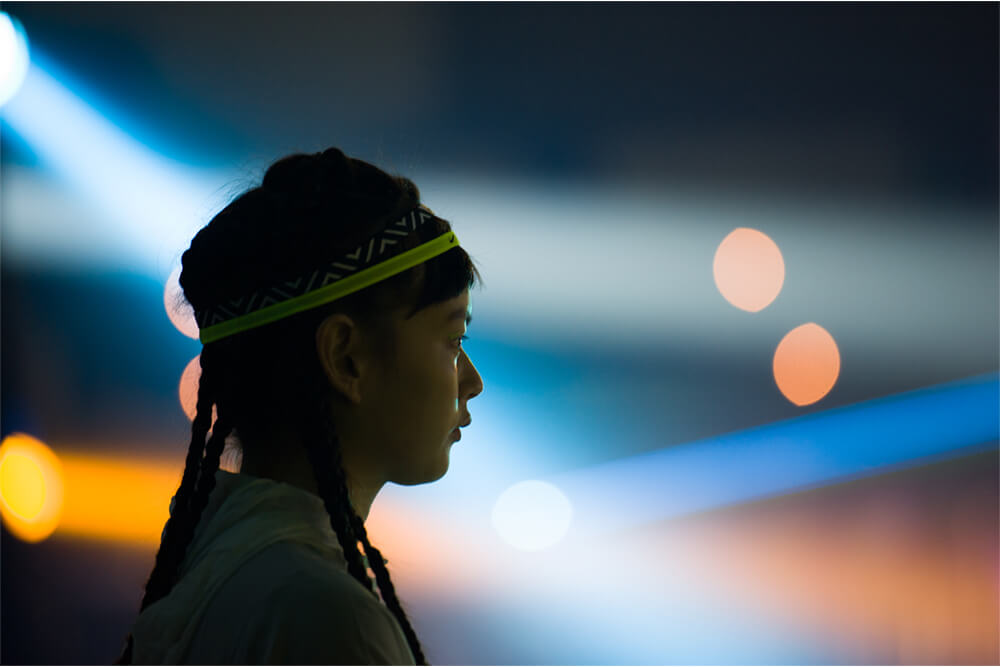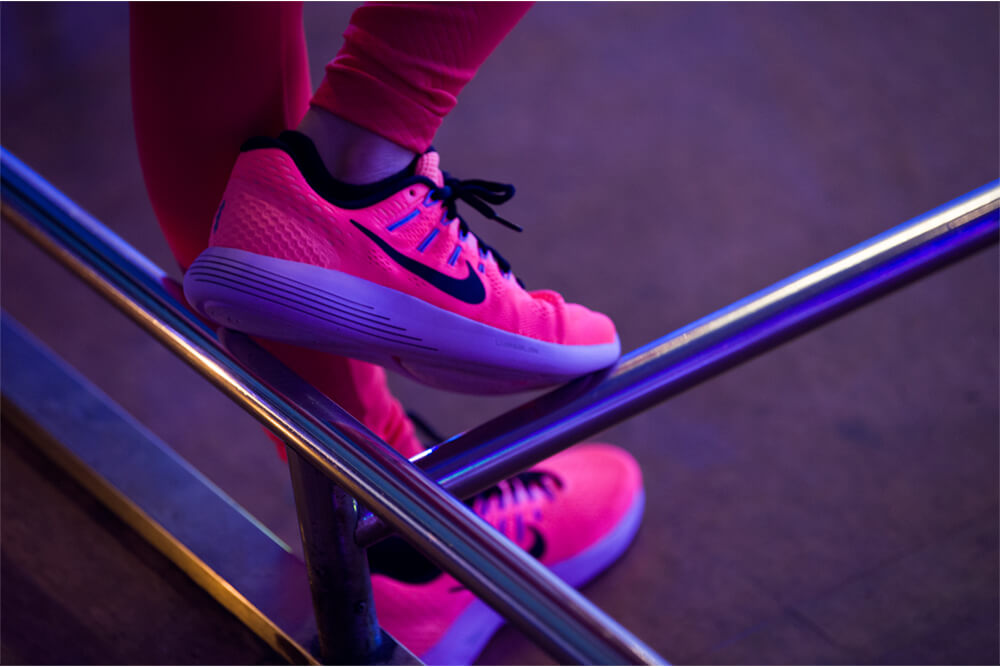 "Flyknit running sneakers are my favorite ones since they are so lightweight, good-fitting and comfortable. All the participants wore the same tops so that I added colorful leggings and sneakers to the look to be more creative and unique."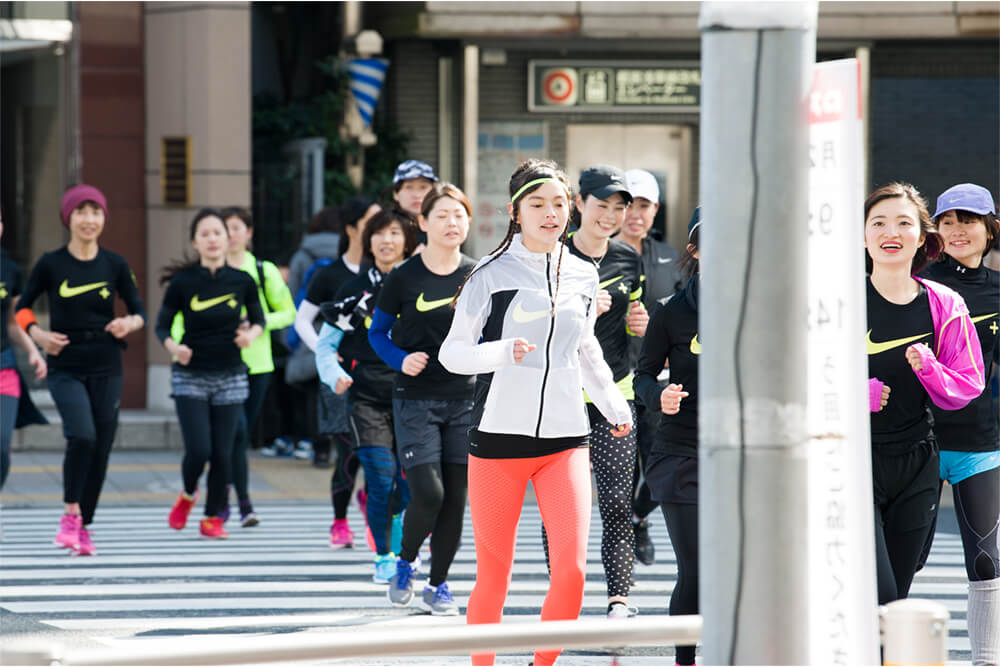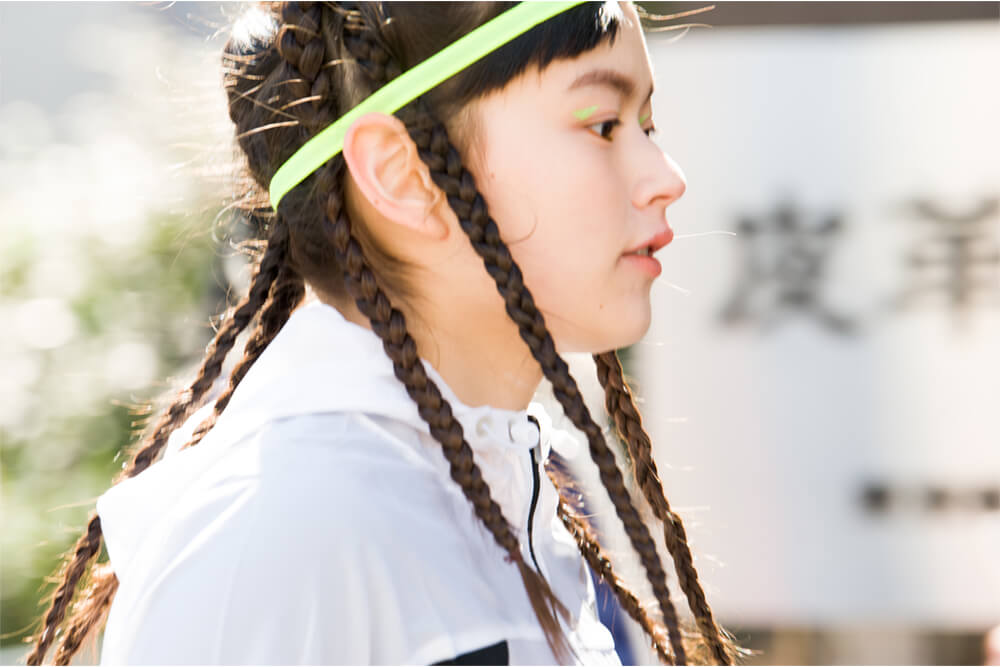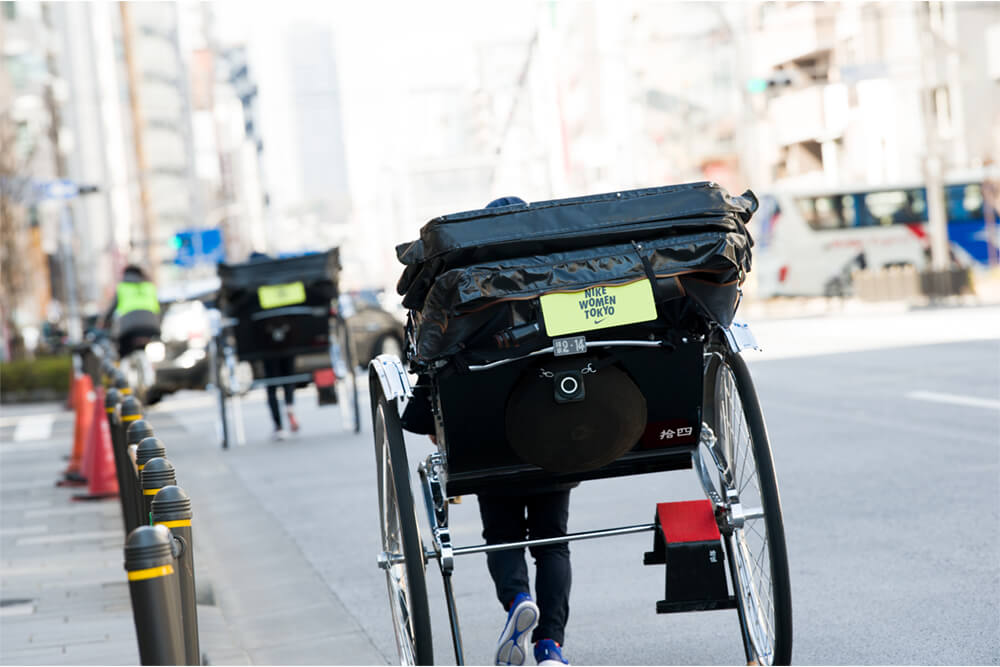 "Recently, I'm just running on the treadmill at the gym, so it's been a while since the last time I've actually run outside. What's great about running outside is that you never get tired of views and that it always feels fresh. haha It was such a rare opportunity to run in the middle of Asakusa with rickshaw drivers. I got out of breath, but I got so excited at the same time."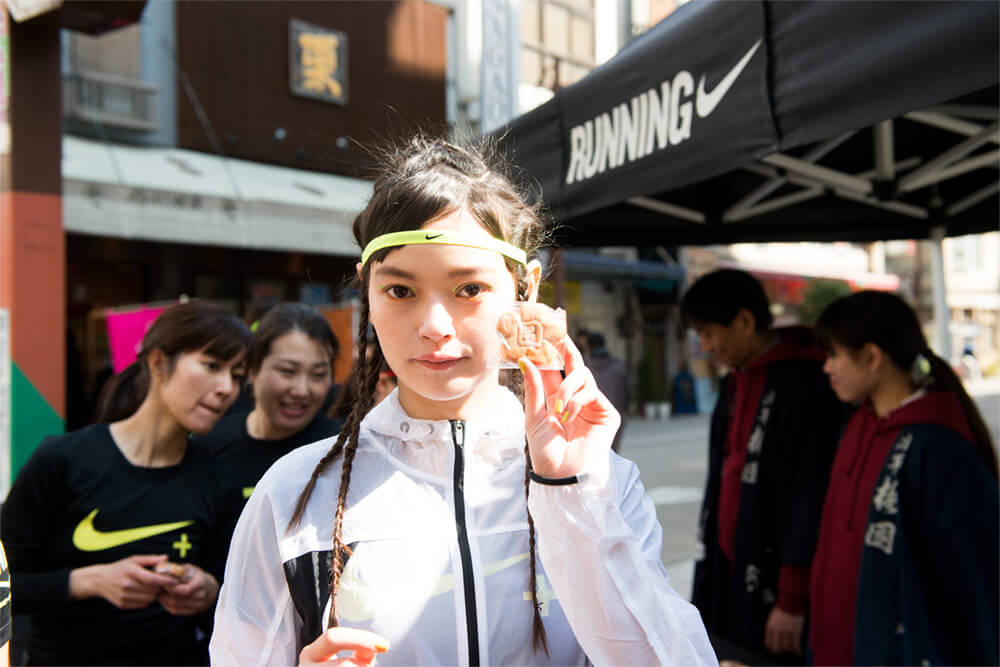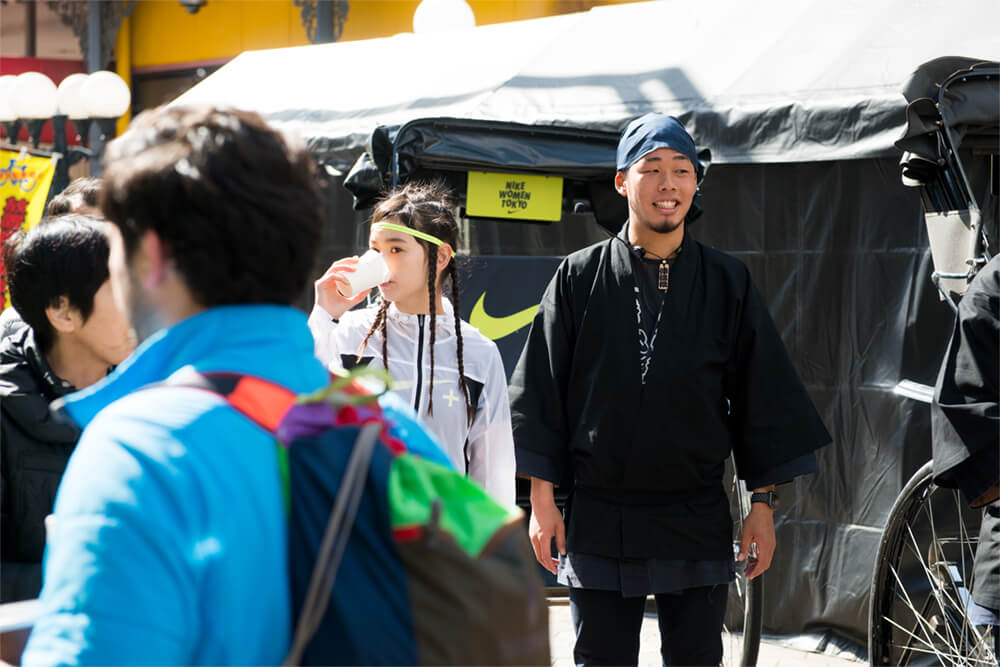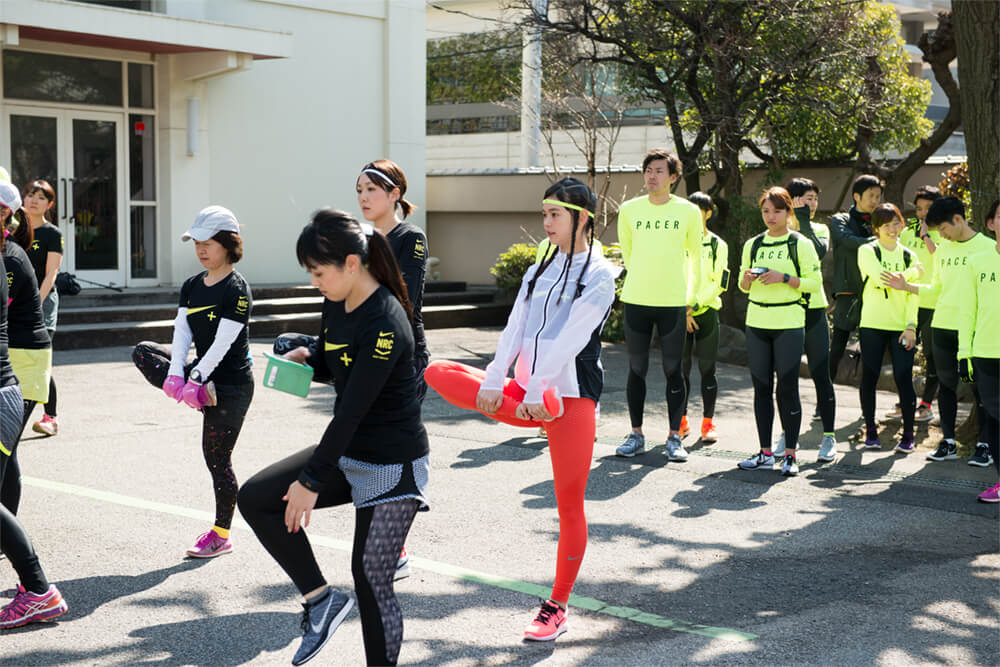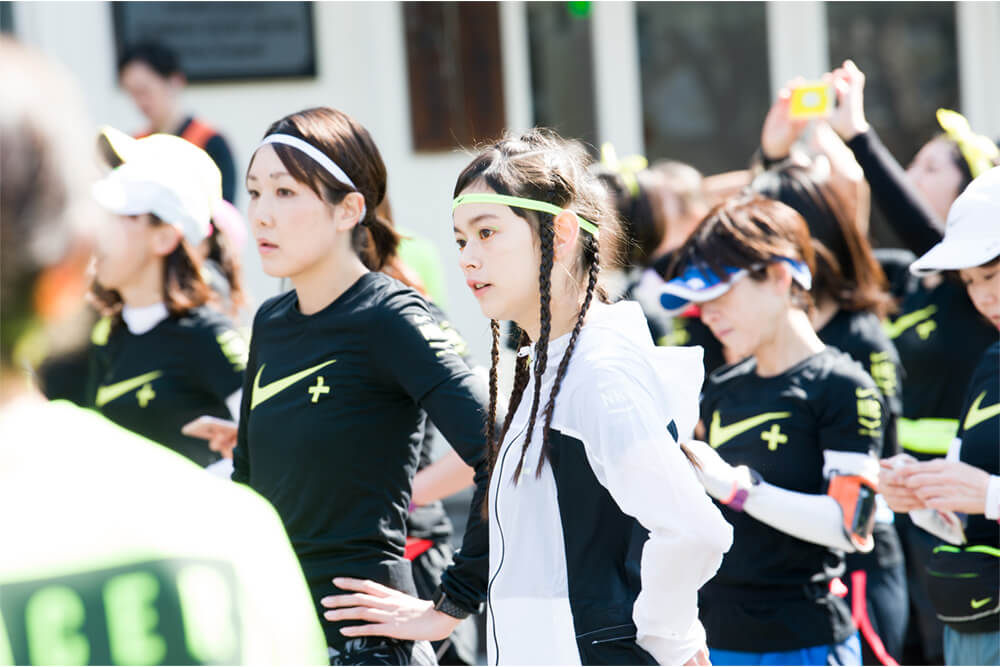 "I joined a training session at HIGASHI HONGANJI. Even though it's very unusual to do workout inside the temple grounds, the training menu was planned quite hard. At the gym, I usually use equipment, so it was fresh to me to train with my own body weight outside with so many people. I was glad that I could easily stand on one leg thanks to my regular training routine."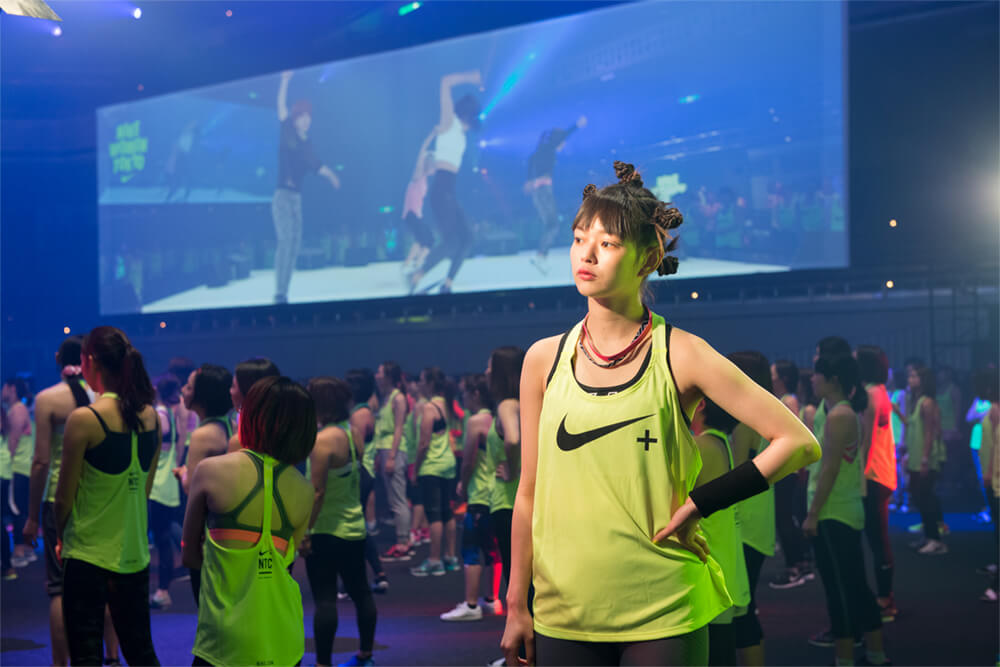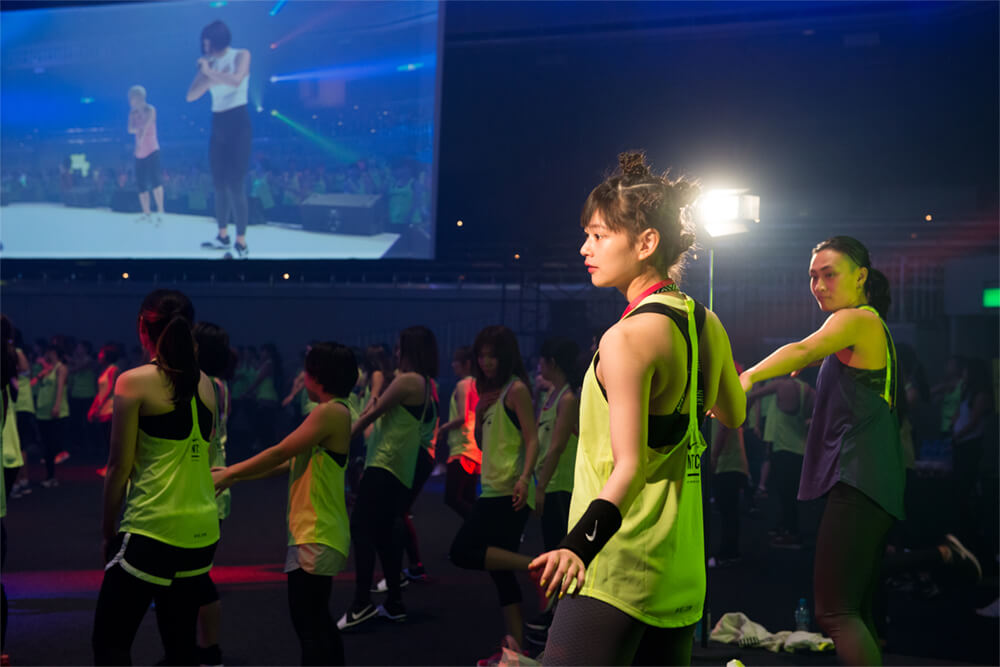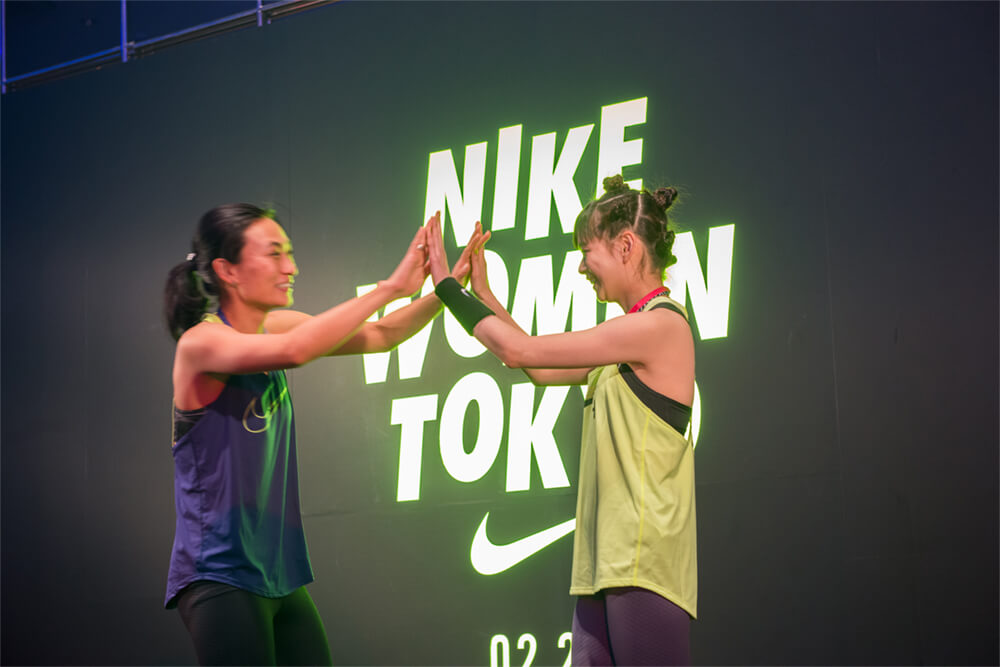 "After running, I took part in a workout session by Koharu Sugawara. I've ever tried only classic ballet in my life, so contemporary dance was completely a new thing to me. Some poses were unique and difficult to follow, but music and training advices from Koharu were giving me enough motivations to pump me up. Although there were many people who tried to dance for their first time, it was such nice and happy vibes. That moment of 900 girls dancing together overwhelmed me and gave me a feeling of camaraderie."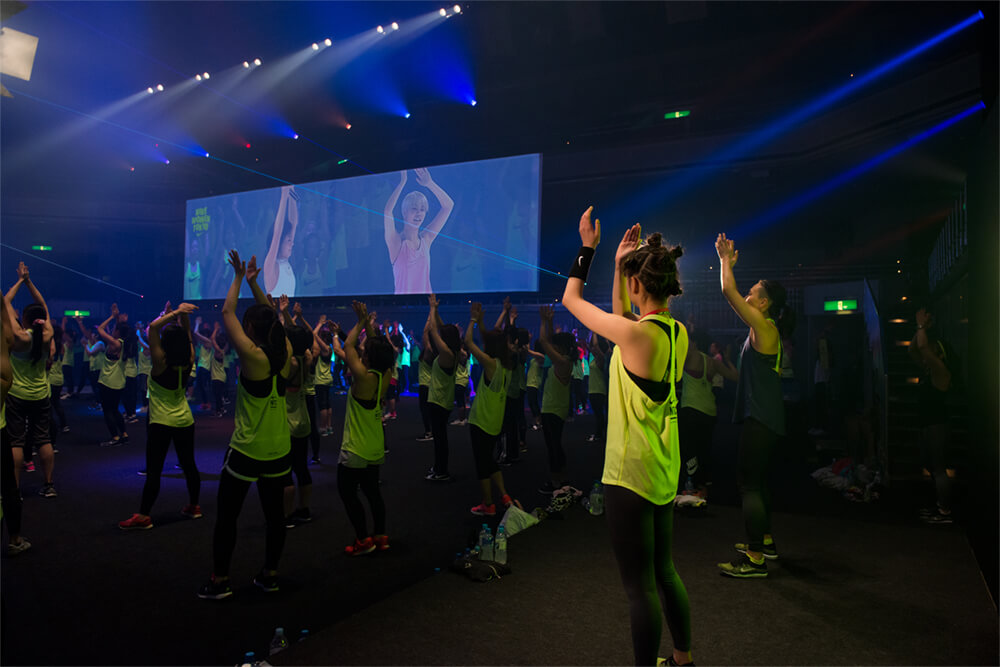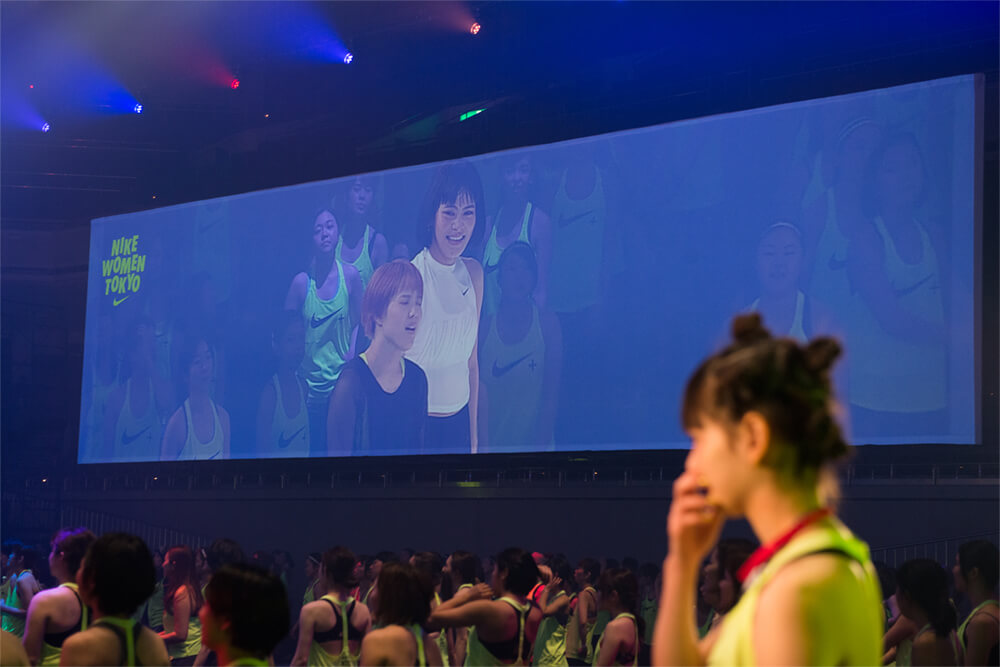 "Today was my first time to actually see Koharu's performance. I could tell she really enjoyed dancing, and that made me smile naturally. After we finished dancing together, Koharu said this loud: "Be just the way just you are, and it's ok to stay just like a kid!". The message inspired me quite a lot... That pure spirit was living in her performance, and that was just so wonderful."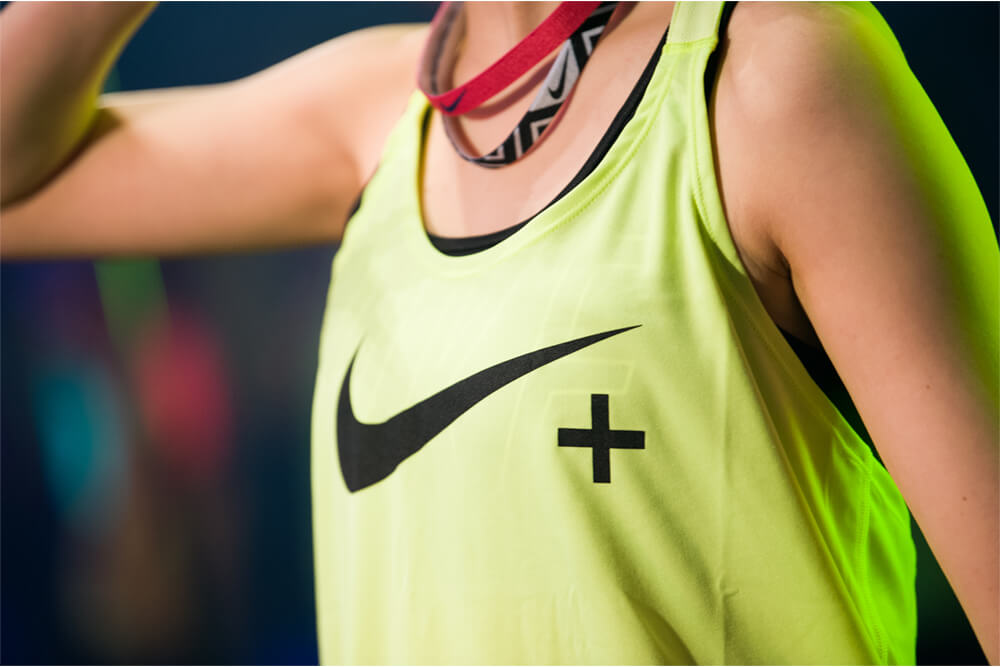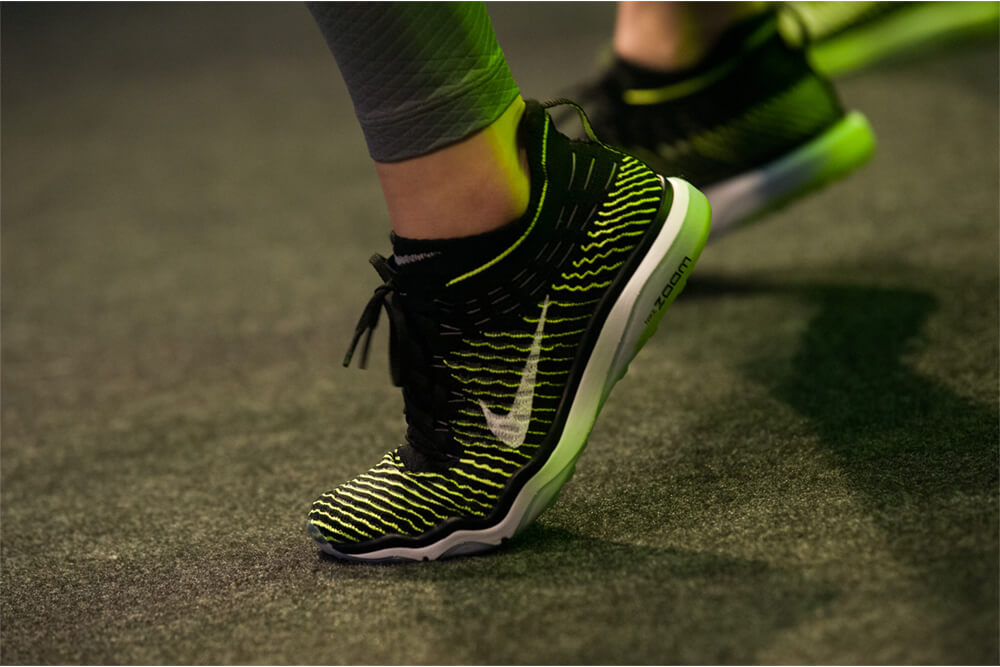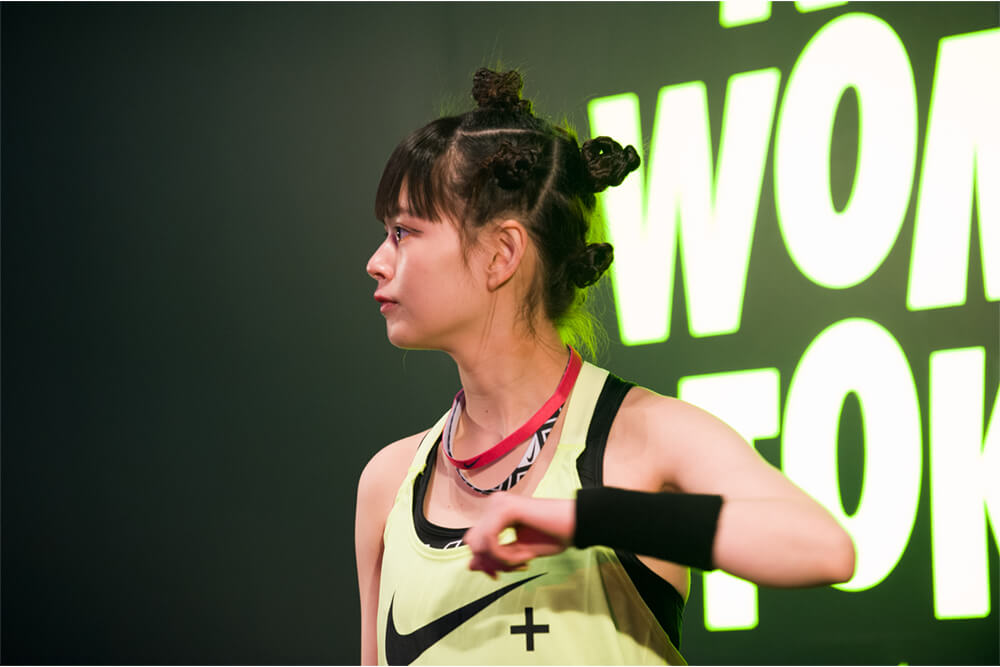 "For running, I used orange shadow for my lower eyelid, matching the color of my leggings. I made my look even more vivid, applying neon green shadow for my double lids, drawing a triangle. It was a fun challenge for me to run around the old town, having an edgy makeup on my face. For dancing, I applied green glitter on my eyes and red lipstick to have a confident look. I had my hair in braids when running but gave a twist to it, making my hair braided bun later. Girls get more motivations for sports by trying out new sportswear, items and makeup, right?"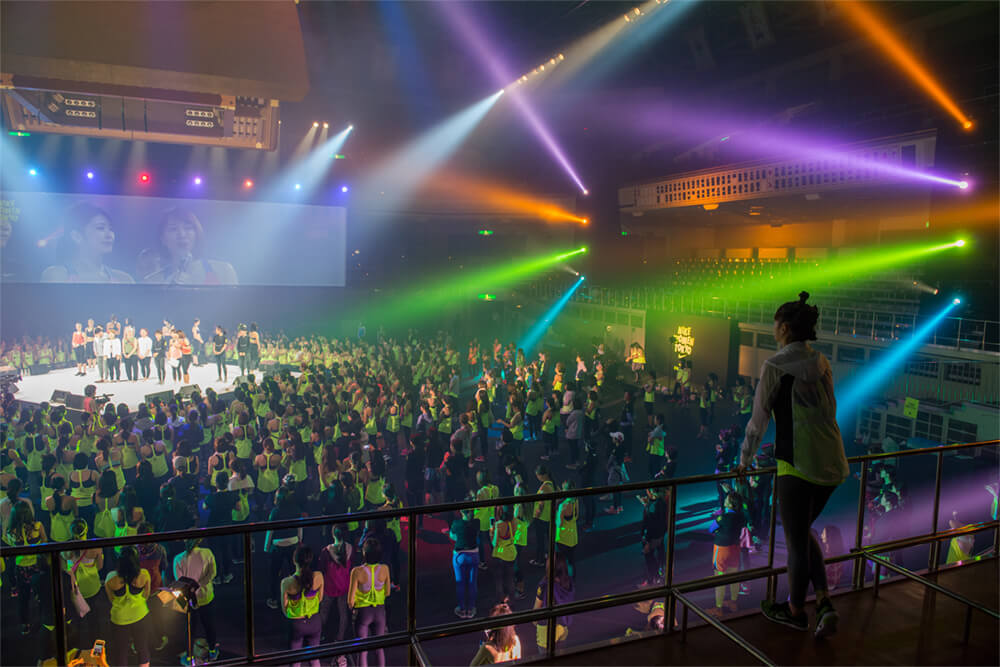 "It was so impressive that every single person had a great expression on their face at the end of the event. Like the theme 'Be surprised by Yourself claims, I learned it was really important to challenge myself, having specific goals. Even though girls tend to find it hard to break out of their shells, starting sports such as running or training can be a good way for them to step out their comfort zone and to find a new part of themselves. Sports make you not only physically stronger, but also more positive mentally. I feel like my perspectives of sports would be changed through today's NIKEWOMEN TOKYO experience. It was inspiring to join such an event and to run and train with numbers of people. In my entire life, I've been thinking that sports are something you do on your own and challenge yourself. So that, I was kind of shocked to know how exciting it was to have a goal to achieve with other people and share one big pleasure with them. Literally, I am 'surprised by myself' right now!"