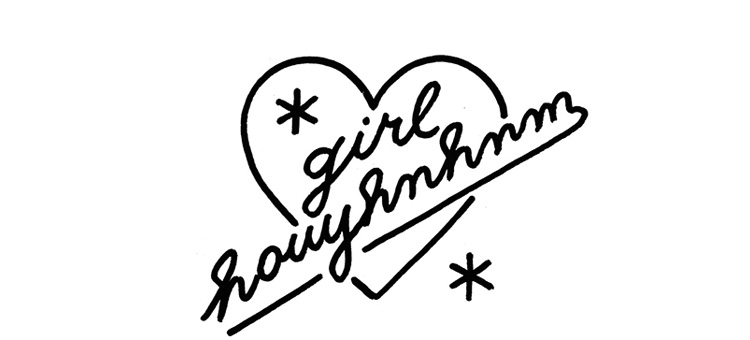 Girls Just Want To Have Fun!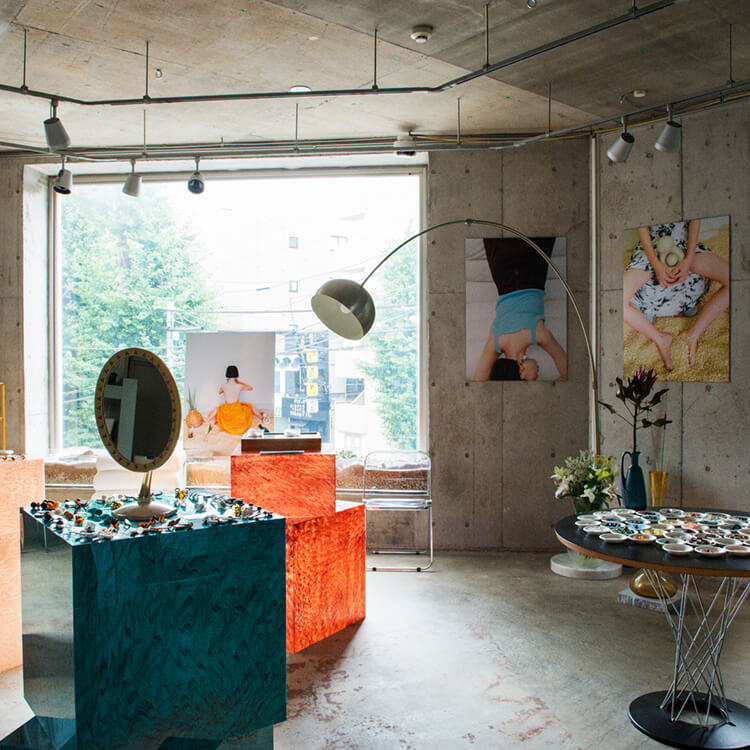 TOKYO MAP for GIRL
vol.1 Destination of the renewed atelier ST,CAT.
Photo_Akemi Kurosaka(STUH)
Brand-new spots are endlessly established in Tokyo,
and everyone is always so devoted to them.
I always get lost of too many new spots here in Tokyo,
and so where is the latest, interesting site I should go?
In this series of publication, editors from Girl Houyhnhnm monthly visit a fresh, catchy spot.
The store of this month is the accessory shop, atelier ST,CAT, in Setagaya,
and we've interviewed Seiko Hayashi, the designer.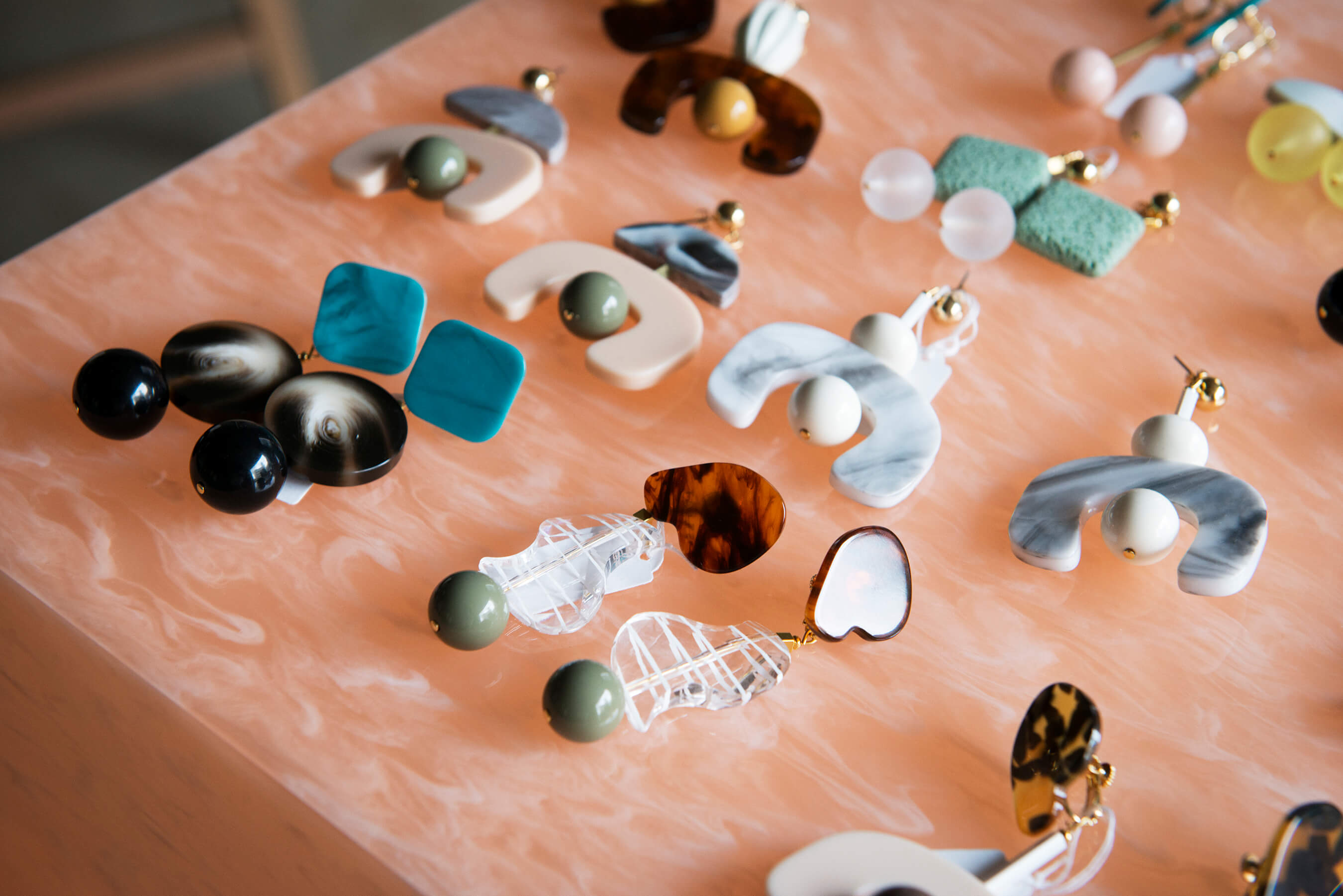 A shop that is not like a shop.
Recently, large accessories on ears are becoming a trend in the city. Aren't you also a person who tries to incorporate accessories to enrich your simple summer outfit? Atelier ST,CAT is the store which is just opened in this month, and it's a place you can purchase those "large captivating pierces", but it's an awesome store much deeper than that.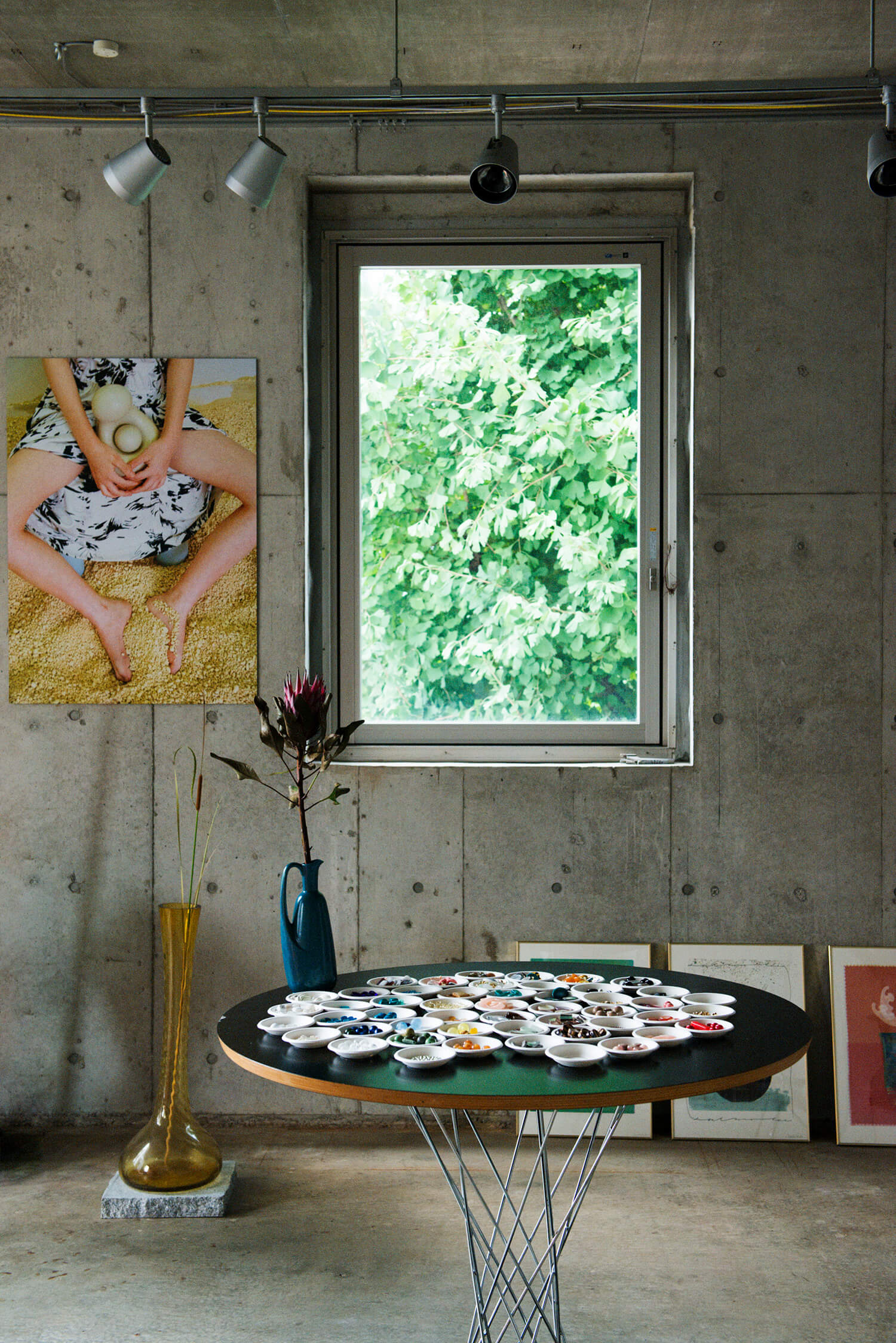 There are artworks hanged on the undressed concrete wall, and a projector broadcasting an artistic video. Personally, I perceived the shop was more like a gallery than a store, and the designer said it actually is functioning as a gallery as well! In addition, the store is opened only like a week in a month, and during the opening days, the shop is available for accessory sales and exhibitions of various artists. Monthly, the artists and contents in the store are shifted, and the July's exhibition was held by a photographer, Towa (@photowaforever) and a film writer, Miki Yoshioka(@oomikidayoo).

Moreover, the shop is not only focused on "selling" items, but there also are friendly events such as workshops of handcrafting accessories with the designer or a unique event held by a fortune-teller. According to Seiko, the designer, she doesn't merely want the items in the store are perceived as the shop's everything, but she'd rather want visitors to feel the ambience of the shop as the entire artistic, fashionable experiences.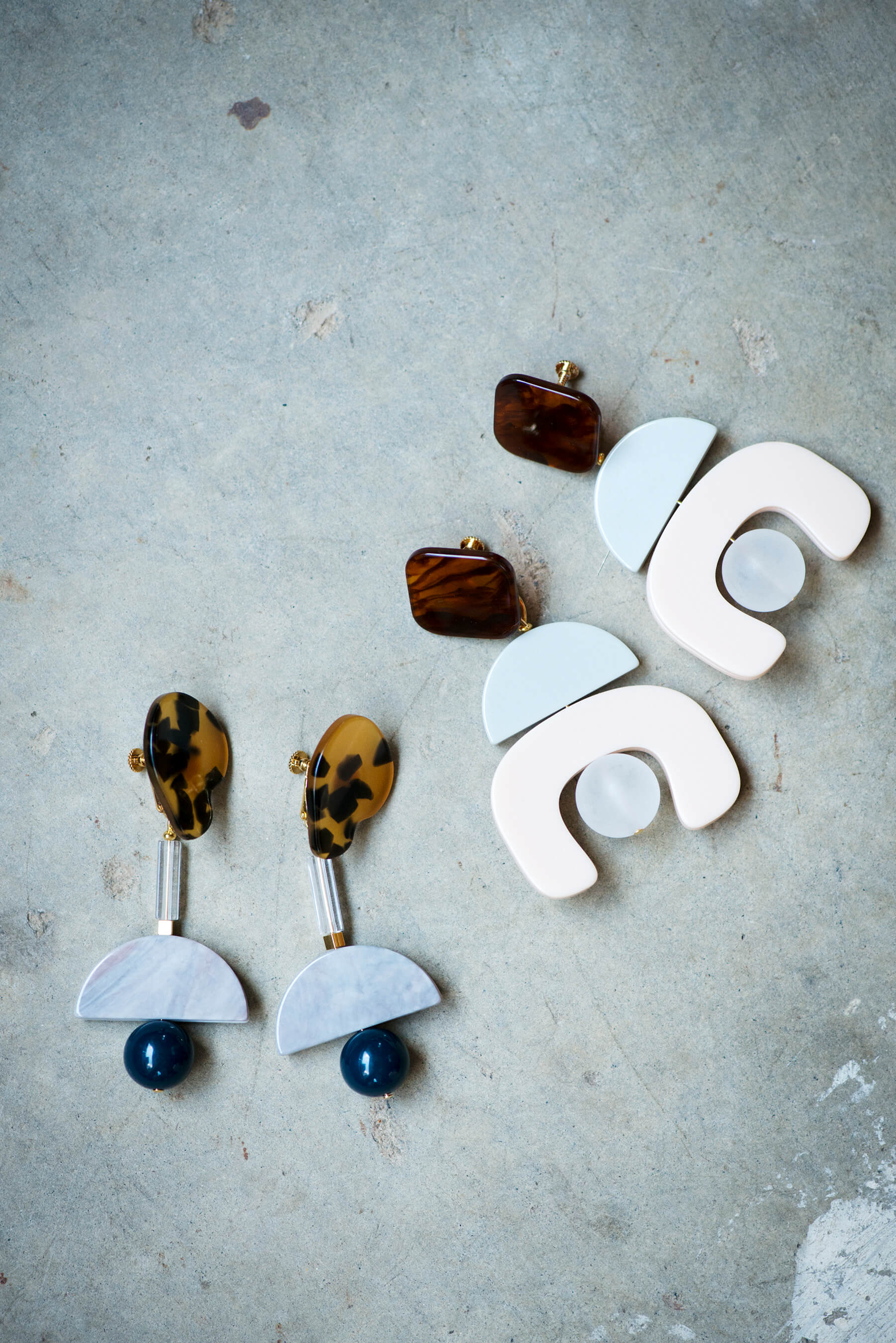 Obsession for the original.
Some of you may already know the name, ST,CAT, since the brand was initially started three years ago. In the beginning, Seiko purchased parts of accessories through the other stores and combined the pieces together to generate her product, but she gradually produced her original components, and eventually, the current store is mostly comprised of her original parts and items.

Seiko mentioned that "originally, I got interested in 'a shape of things'. Something that obtains somewhat intriguing silhouettes such as a gentle curvy figure or a slightly asymmetry shape attracted me a lot. Since I personally wanted to invent those things myself, I spontaneously started to be obsessed with 'original' parts." Integrating small items into one completed accessory is just a general and simple structure of a product. However, ST,CAT's strength is that there is one and only distinctiveness that only Seiko can generate with her ennui taste.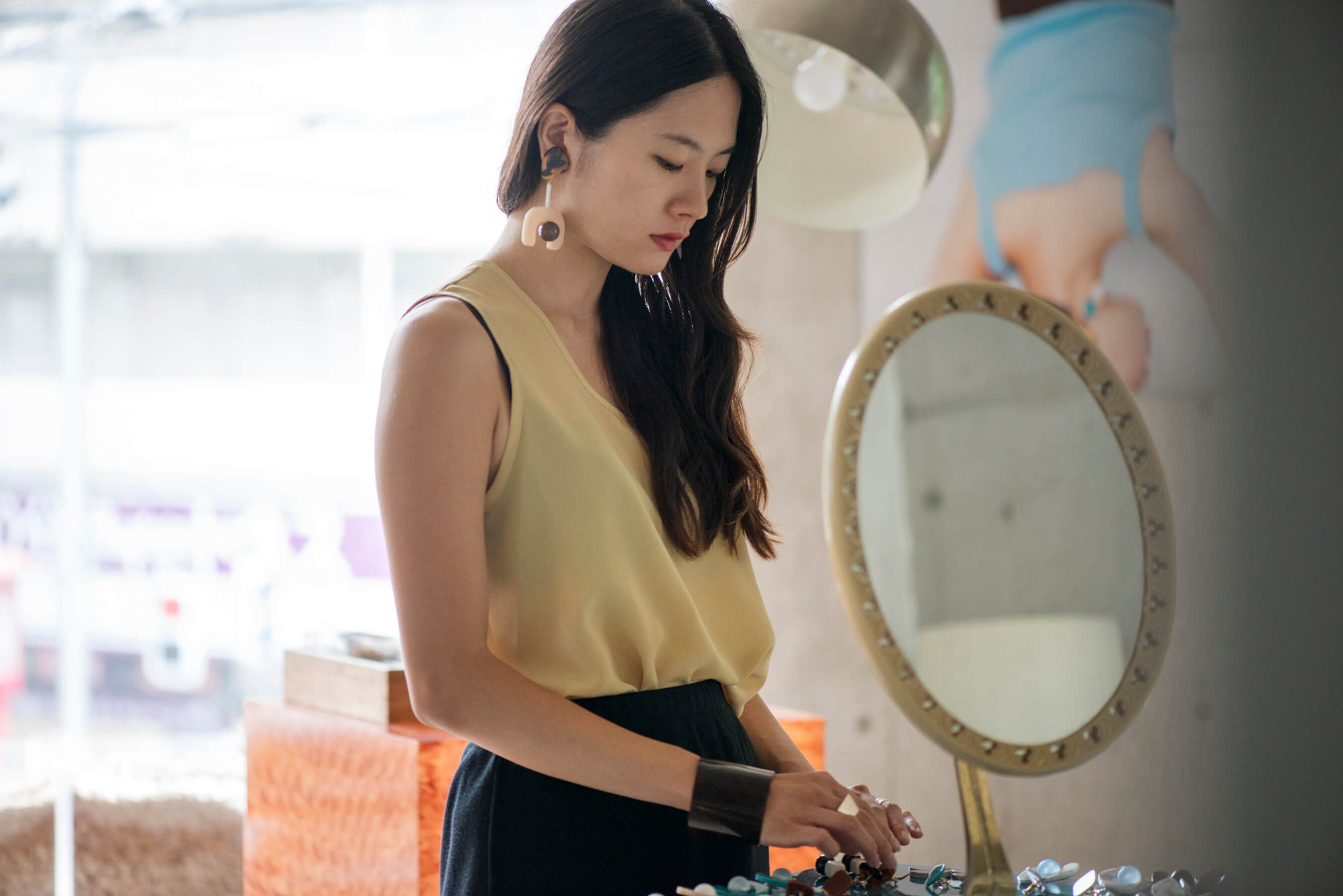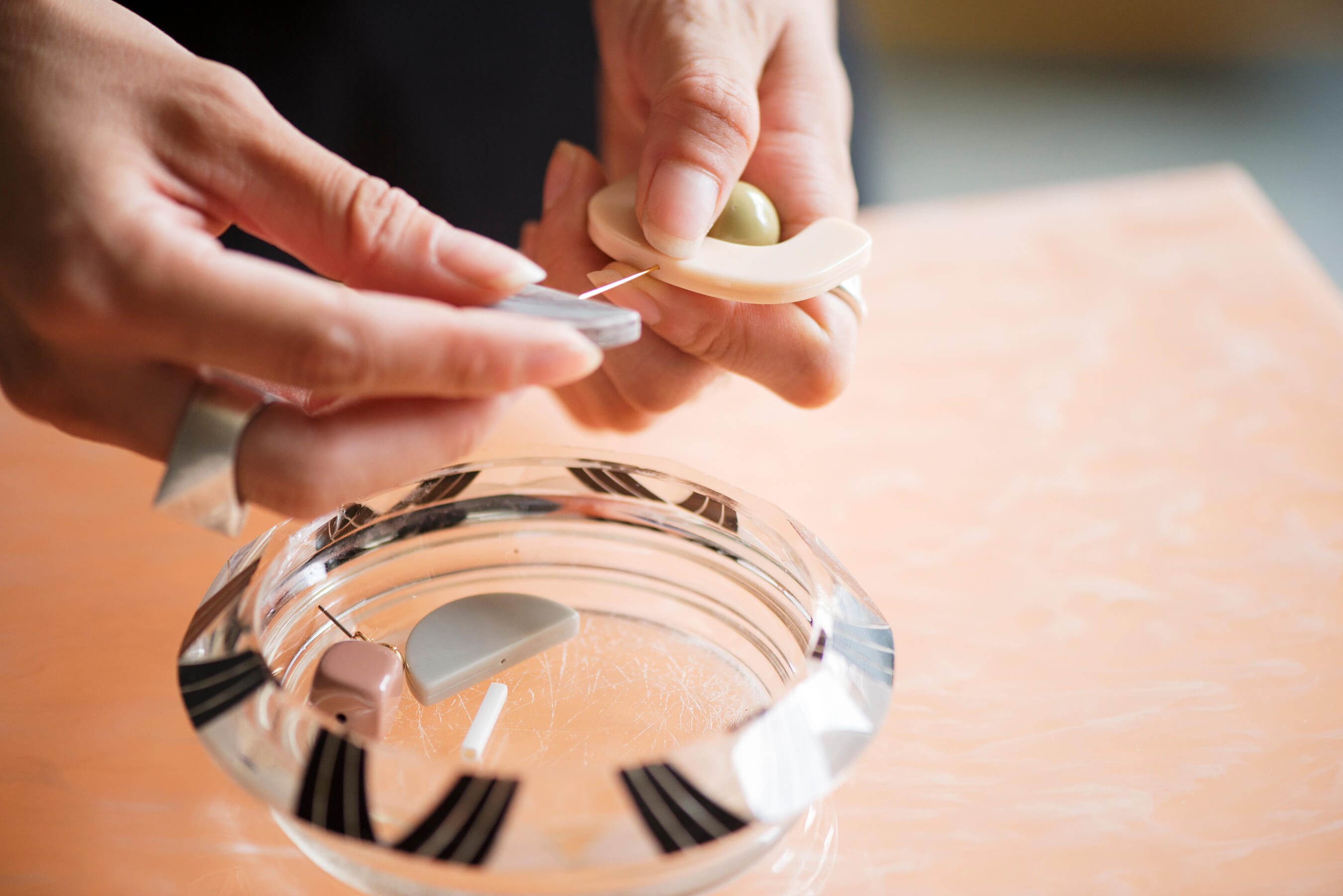 Bewilderment shifted into a determination.
"My accessories were suddenly boomed around visitors and were introduced by various media. In the past, I was just repeating to produce items and wholesale the products, so I honestly didn't even know what kind of people were actually buying my goods" that she revealed. Seiko used to produce items for herself as a hobby, yet she started to put her goods at a salon she often visited in Daikanyama, and that was a catalyst for her to establish the brand, ST,CAT. Thereafter, her items caught media's and buyers' eyes and thus her goods began to be sold at a lot of select shops. Initially, she was thrilled by the prevalence of her items, but at the same time, she felt uneasy if her products were just consumed and her business would be perceived as a typical "temporary brand".

This spring was the time for her to transform her business structure. Wholesale used to be her main business, but she craved to deliver a physical space for a small world of ST, CAT where she could directly communicate with her customers. Additionally, she established the online store in this spring as well. Her store is only opened like a week in a month just like a general pop-up store, but the online store is 24/7 available to purchase her products. Furthermore, She's currently planning to collaborate with the other shops to hold a special event together in the future.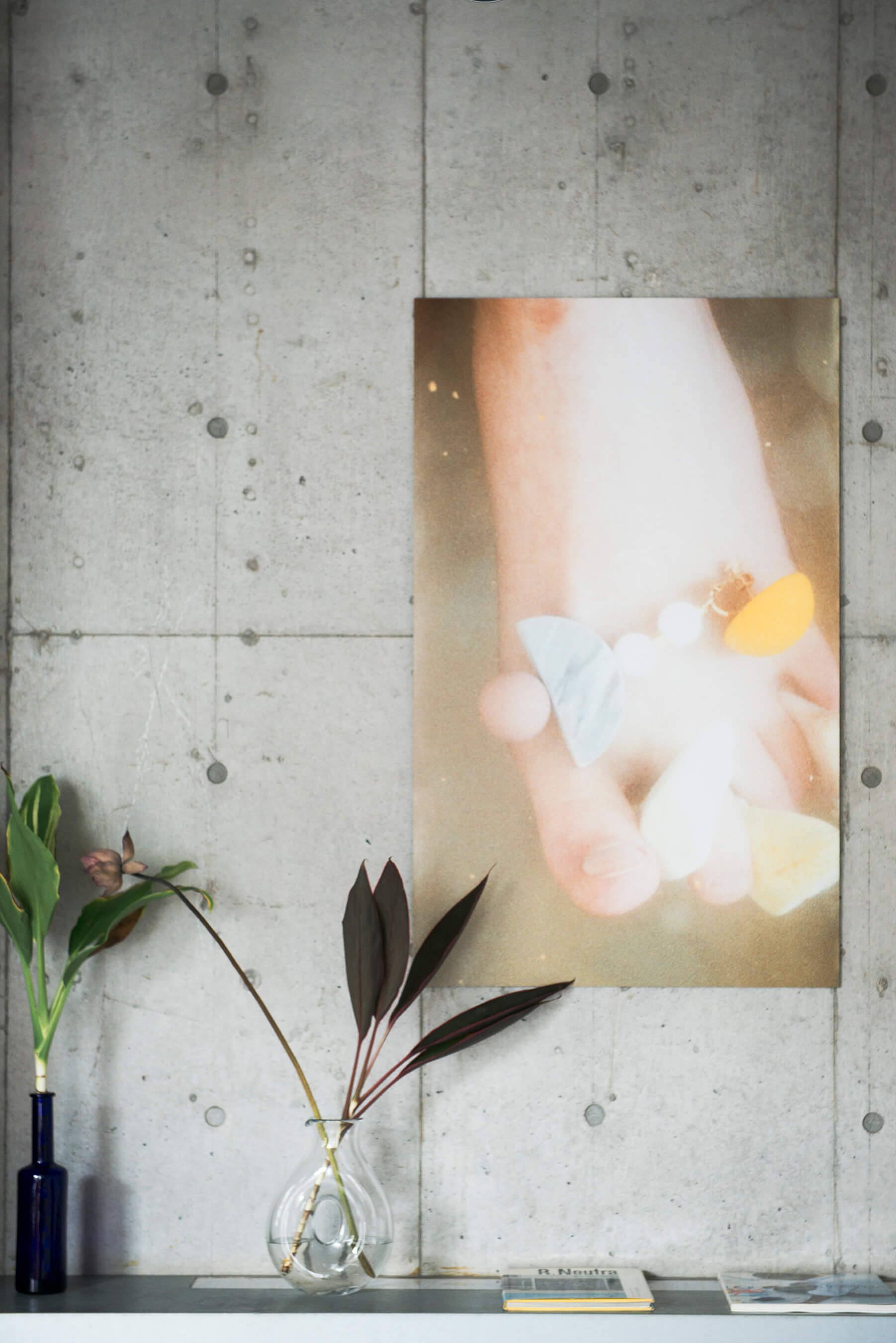 Spirits of young creators.

As I renovated the business structure, I decided to both sell my accessories and display various artists' works in my store. It was not only because I wanted to present the world of ST,CAT, but it was also because I desired to offer a place for young passionate creators to present their great skills. She added that "whether they are famous or not, there are countless numbers of great young creators. Especially for those youth who aren't famous yet but acquire great skills, it's so thoughtless to take their opportunities away as they won't make much profits." Thus, she wanted to supply opportunities for the youth.

Towa, who exhibited her artworks in ST,CAT, was actually a mere 18-year-old high schooler! Seiko found Towa on Instagram and she aggressively induced her for the exhibition. Towa mentioned that she yearns to create something new and unique with the other young creators in which she's currently intrigued by an art-student photographer, Riku Hoshika(@akihsoh). According to Towa, Riku's photography and collage works attracted her a lot. In addition, she mentioned Ryota Nishikawa(@nishikawaryota), an artist who is currently holding an exhibition in Osaka, is also notable. Personally, I'm looking forward to observe those young creators are becoming popular and famous from atelier ST,CAT. You can check out ST,CAT's website INSPIRATION SITE, where it introduces artworks and inspirations that Seiko is influenced by today and in the past.

The world of transition and obscurity.

Seiko's combination of her femininity, ennui, and delicacy into her distinctive expression is super nice, and eventually I asked her "how do you describe atelier ST,CAT in one phrase"? She answered, "it's the world of transition and obscurity." Moreover, she added, "people's ideas and expressions are easily influenced and shifted by aging or experiencing a transformation of an era. It's just like 'a shape of things' I just mentioned previously in which I'm currently preoccupied with obscure items. Therefore, I want my store to keep changing its shape just like a living thing for its further growth." After interviewing her, I really feel I wanna visit her store monthly and deeply observe the world of small accessories of ST,CAT.