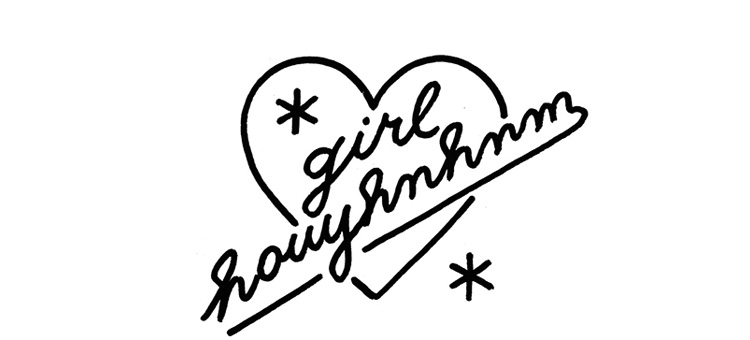 Girls Just Want To Have Fun!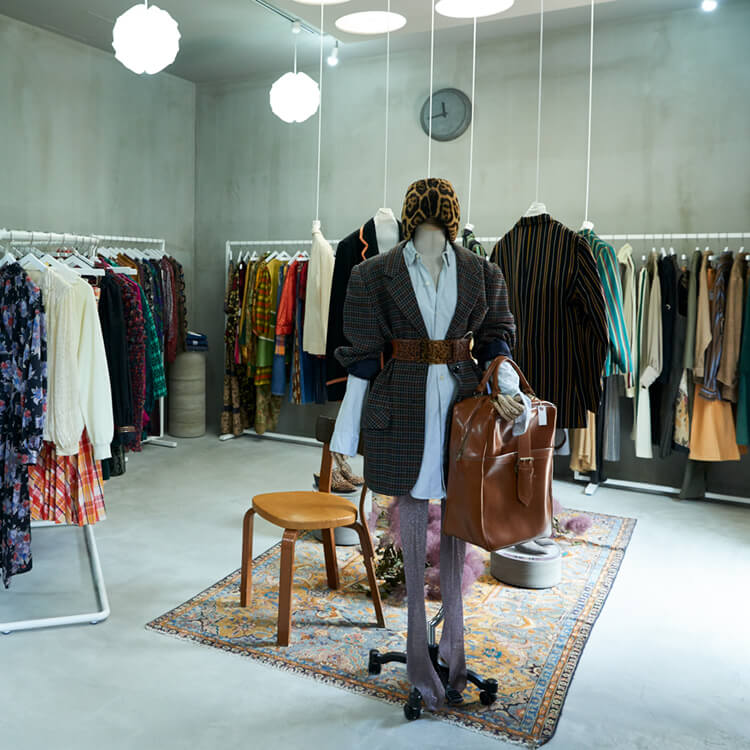 TOKYO MAP for GIRL
Vol.2 Fidelity of the vintage shop, KALMA.
Photo_Yuka Uesawa
Brand-new spots are endlessly established in Tokyo,
and everyone is always so devoted to them.
I always get lost of too many new spots here in Tokyo,
and so where is the latest, interesting site to go?
In this series of publication, editors from Girl Houyhnhnm monthly visit
and introduce a fresh, catchy spot.
The store of this month is KALMA in Shimokitazawa.
Let's dig into the fascination of the vintage shop which is thriving among the vintage freaks.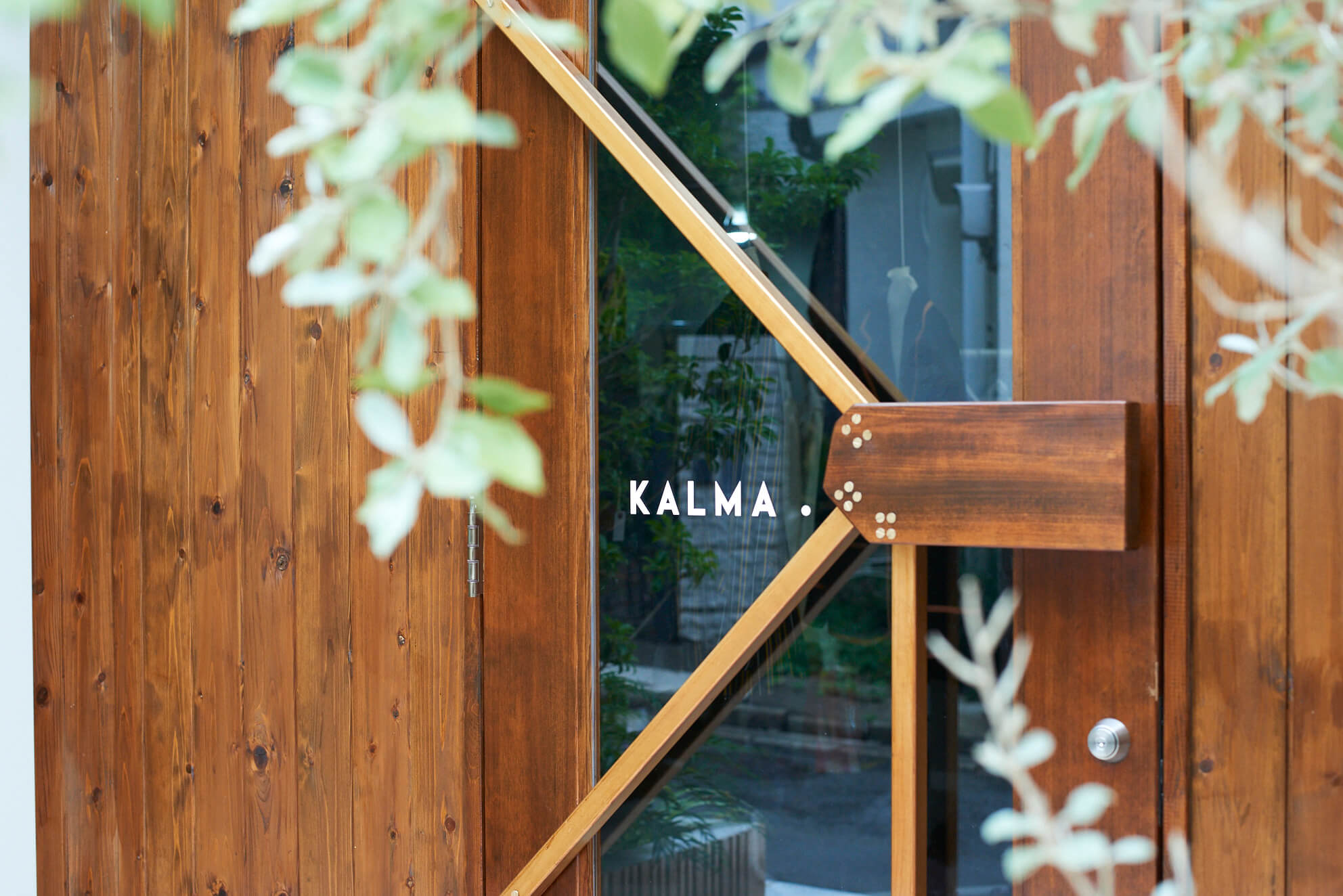 Wish to hand over an item to whom deserves it.
"When you randomly wander the city in Tokyo, you will see a vintage shop." This is not absolutely true, but in fact, there are countless numbers of vintage stores in the city. Therefore, I'm distressed that some stores are never be spotted by anyone and will never be until those stores shut their doors. At such time, KALMA was recently opened on a small street where there aren't many pedestrians in Shimokitazawa.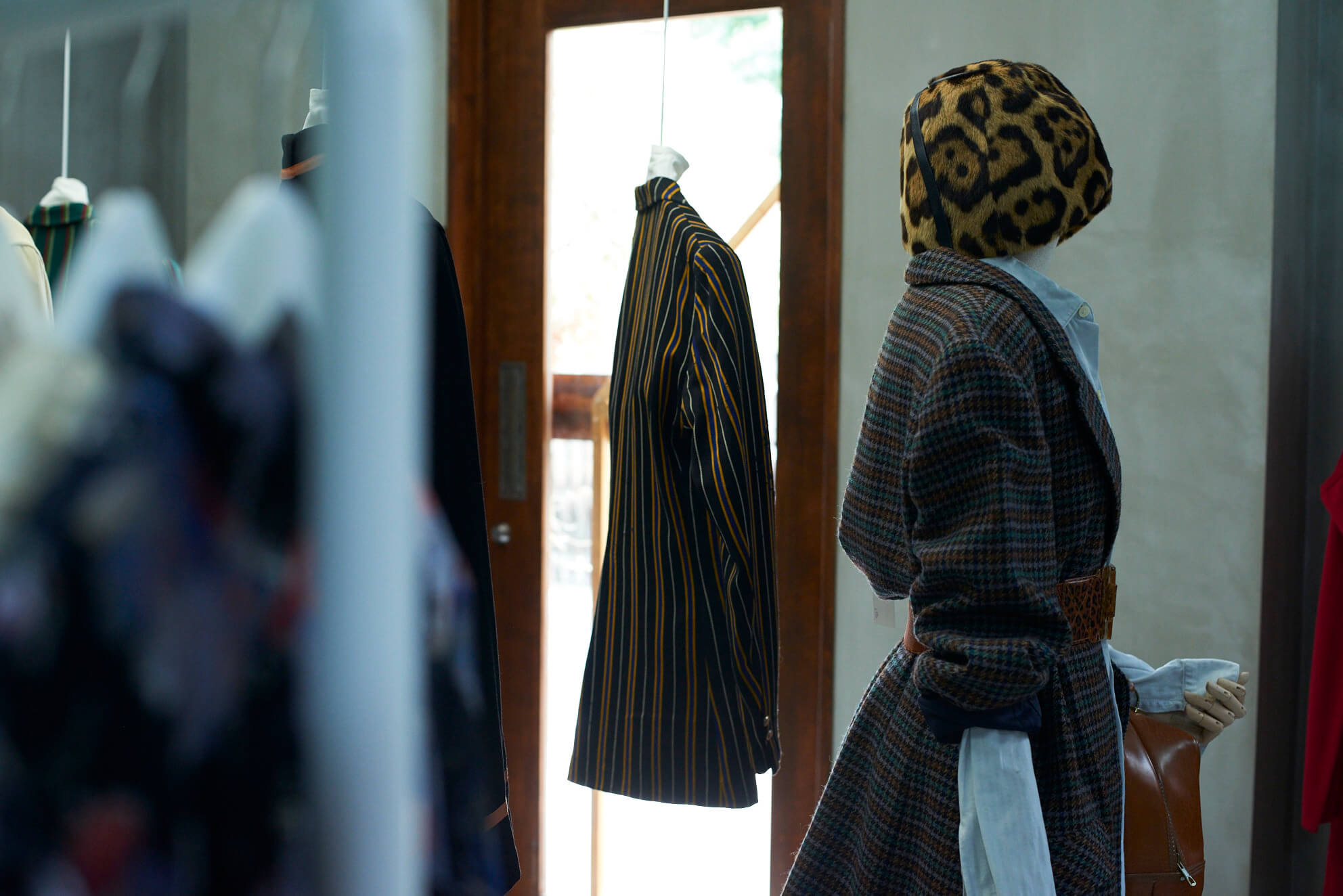 "Why did you open the store in such street?" It was a bit offensive question, but I asked my honest thought to the store's director, Tsubasa Mizoguchi. He replied with a laugh that "I'd definitely think so too. To be honest, I wasn't really obsessed with a specific store location, but I purposely chose the area 'without too many people'. Clothing is actually consumed just by observations, and I carry really old and sensitive items which are more than a century old. So, I cannot open a store in a crowded area since those delicate clothing is easily damaged when too many customers excessively observe and touch it. Thus, I wish to deliver those invaluable clothing to the right person who is eager enough to visit my store in such area." His words really got me in my heart that his priority is to hand over the superb vintage items to those who deserves them; thus, he established the store in such small street.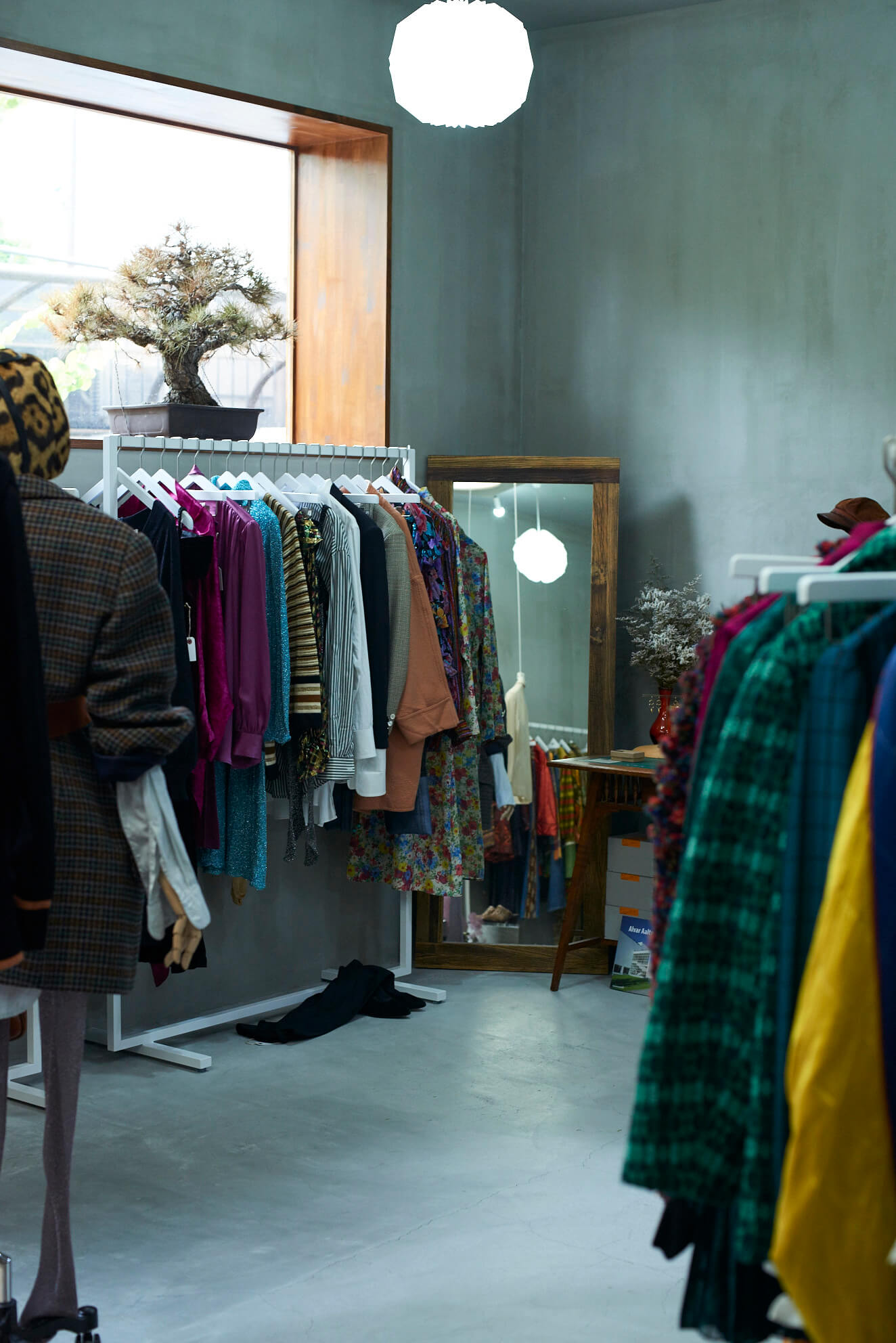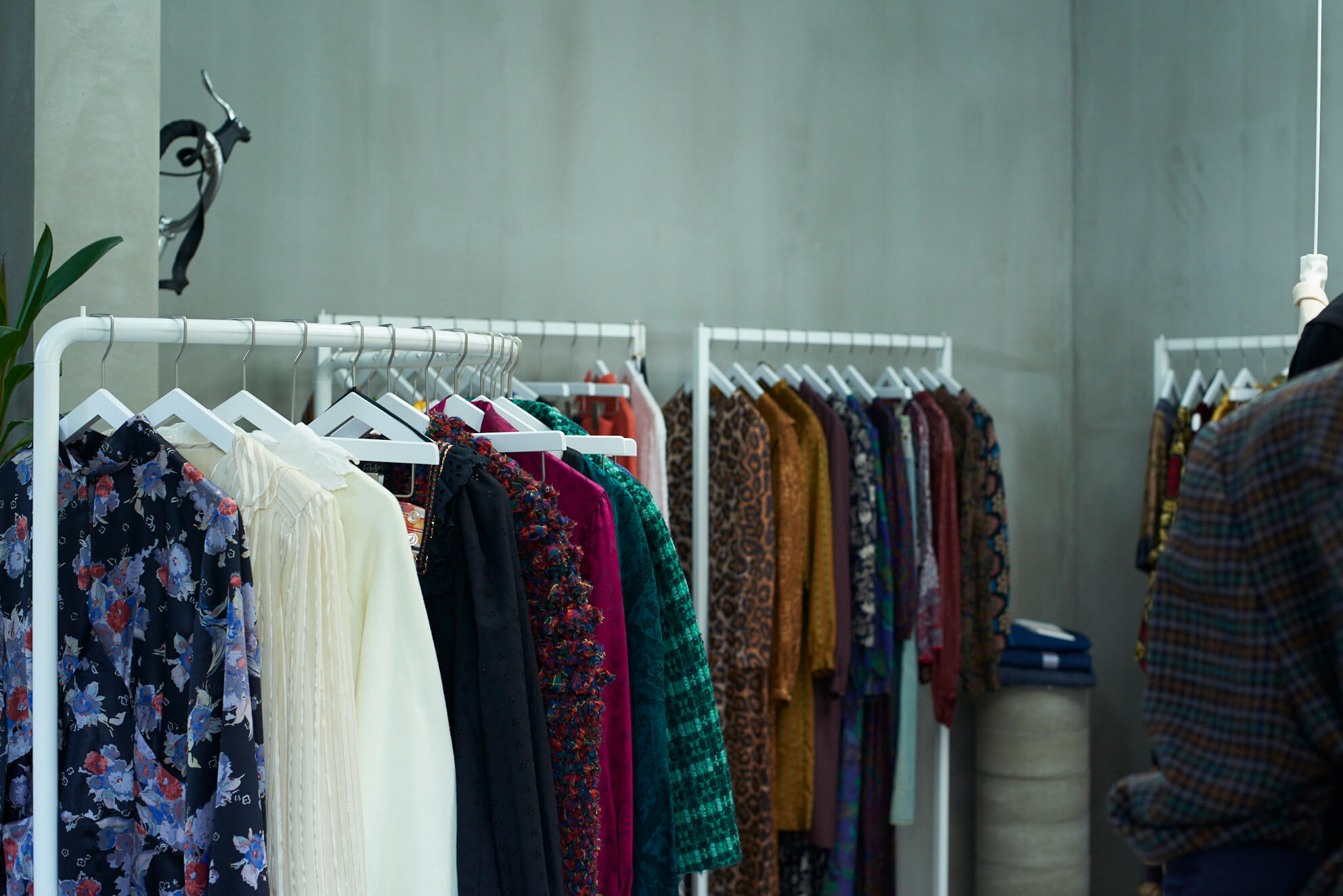 Russian library was my inspiration.
Hag-Le, his another vintage shop which carry both men's and women's clothing, met 10th anniversary year in 2017, and then he opened KALMA this year solely dealing women's items. The interior of the store is completely directed by Tsubasa himself where he produced very simple entire-grey atmosphere. In the first glimpse, it doesn't seem so elaborated, but he sticks to the plain, tranquil ambience. He explained, "for example, artworks are the core of an art gallery, so the interior shouldn't be designed too vigorously. The ambience might wreck the pure impression of an artwork, and it's just the same thing for a clothing store too. I craved an atmosphere that customers can genuinely look at clothing since I believe that is how a clothing store ought to be."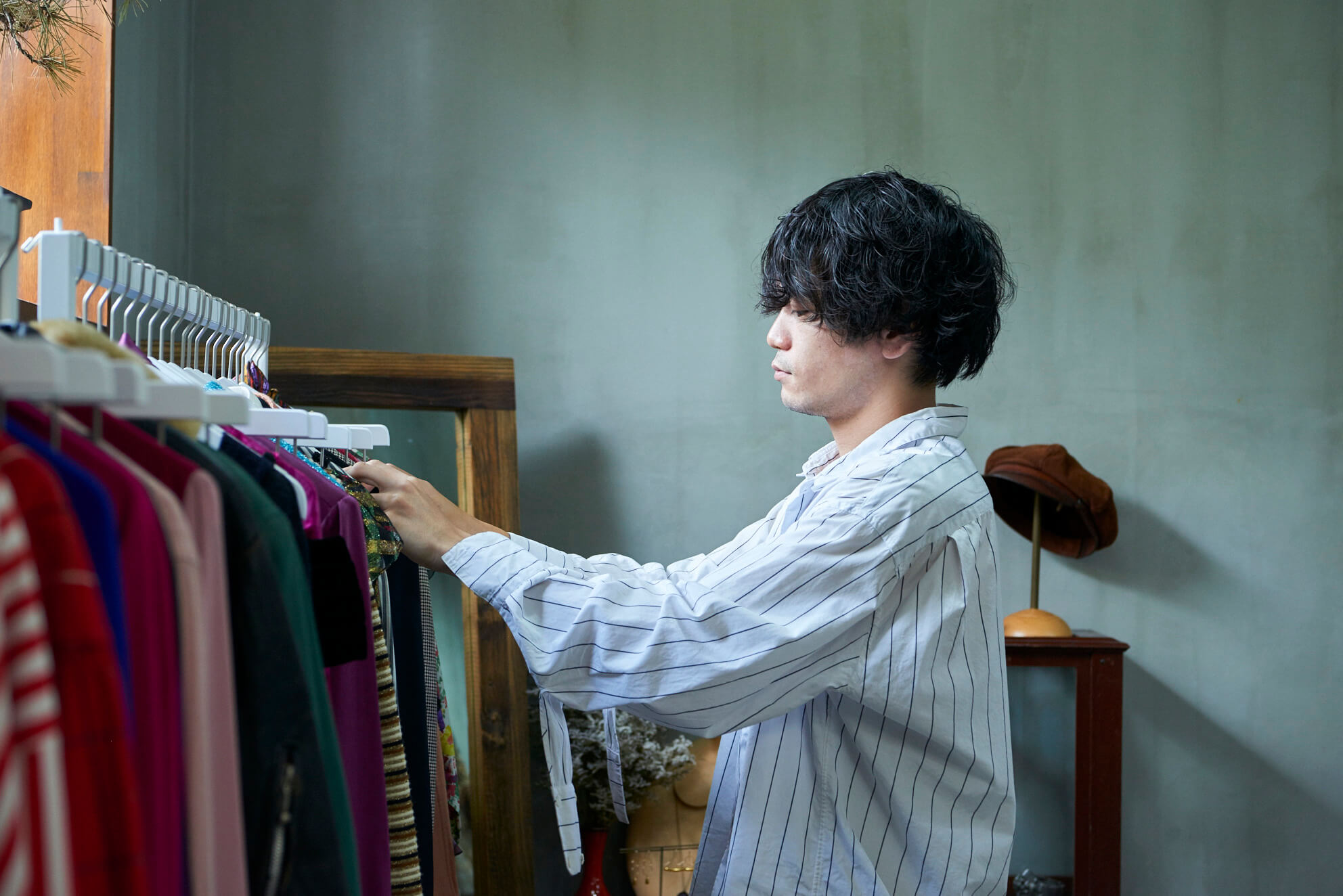 Fascination of female goods.
Every single piece in KALMA is purchased by Tsubasa himself. Through his purchasing process, he observes thousands of clothing and selects the best items in the market. So, I asked him how he opts those selected items for his store. "There are many fans of designers' clothing among my customers, so I always keep that in my mind when purchasing goods. Additionally, I tend to think about the trends when buying women's items. If I don't care about it, 'vintage' would merely be old-fashioned stuffs."

Tsubasa started buying female clothing seven years ago. According to him, the catalyst was that he somehow had to begin carrying women's items at Hag-Le, so he had no choice but to start purchasing female clothing. At the time, he was more into male fashion, but his minds shifted right after he started buying women's items, and now he says he prefers it. He claimed that "men's vintage items are usually not actual 'fashion', especially the real old ones. Meaning that male vintage clothing is more focused on functionalities such as workwear or military wear. However, women's clothing is always more like 'fashion' even if an item is a century old. It is because fashion was the way to express themselves in the old days. As female fashion has longer history, I always encounter unique ladies' clothing and that makes me feel I can continue doing this job for several decades more."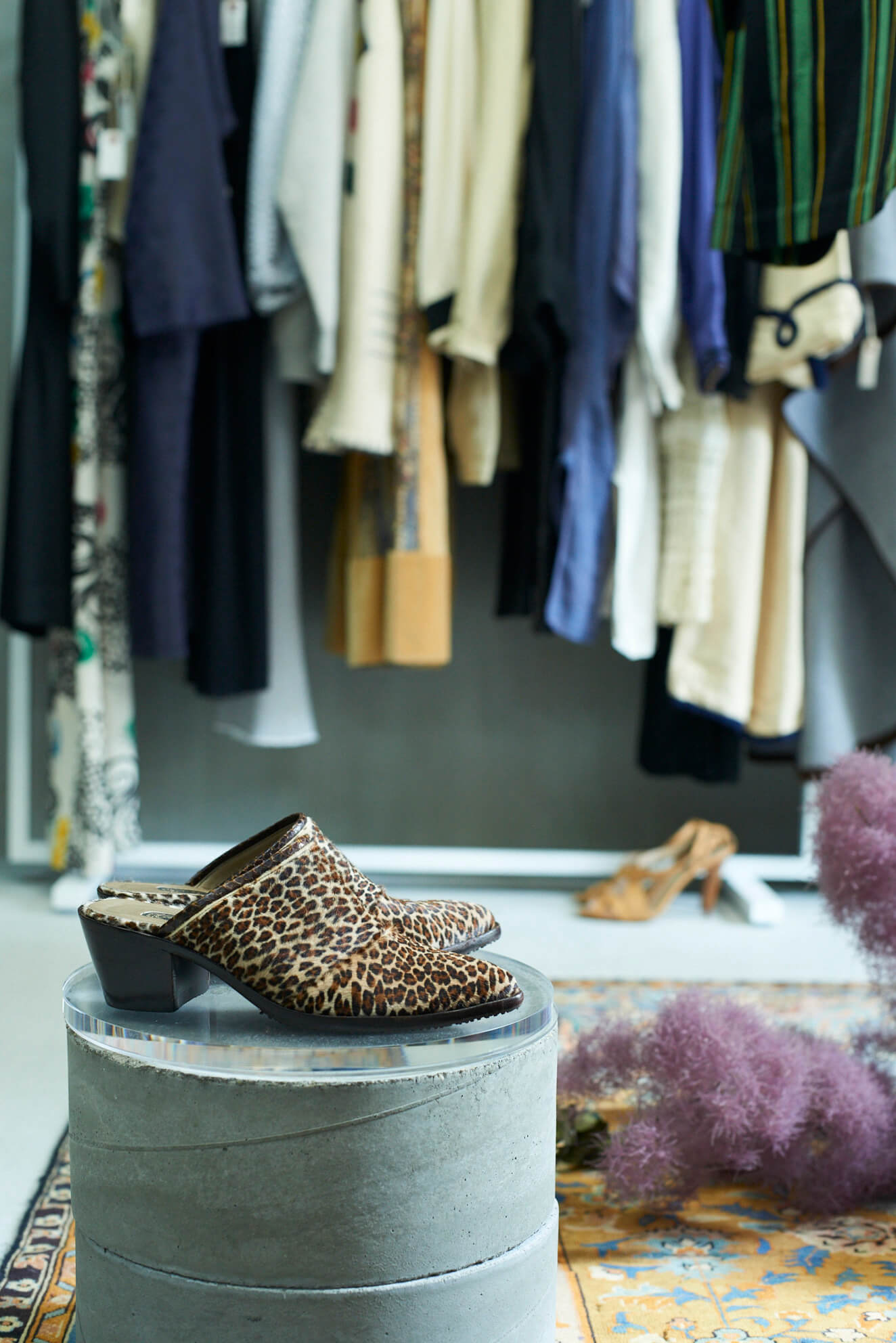 Something that only exists here.
Vintage is recently booming, and I feel like I can discover a good stuff at any store. Nevertheless, vintage items in Tsubasa's stores are exceptional and there have been a lot of fans following his goods since HAg-Le was a small shop. Surely, his distinctive taste is highly evaluated, but his interpretation of vintage is also what makes his store appraised. He said, "vintage is mere old clothing, so those items are not easily and necessarily worn in today's style. I personally think the best way of wearing vintage clothing is to put on the items in one's own style, not by copying someone else's style." He meant that people should not only buy simple clothing, but he also believes purchasing distinctive clothing is a real core of enjoying vintage. I felt that his way of thinking and attitude toward vintage reflect his awesome product lines, and that's what makes him highly evaluated by a lot of fashionistas and vintage devotees.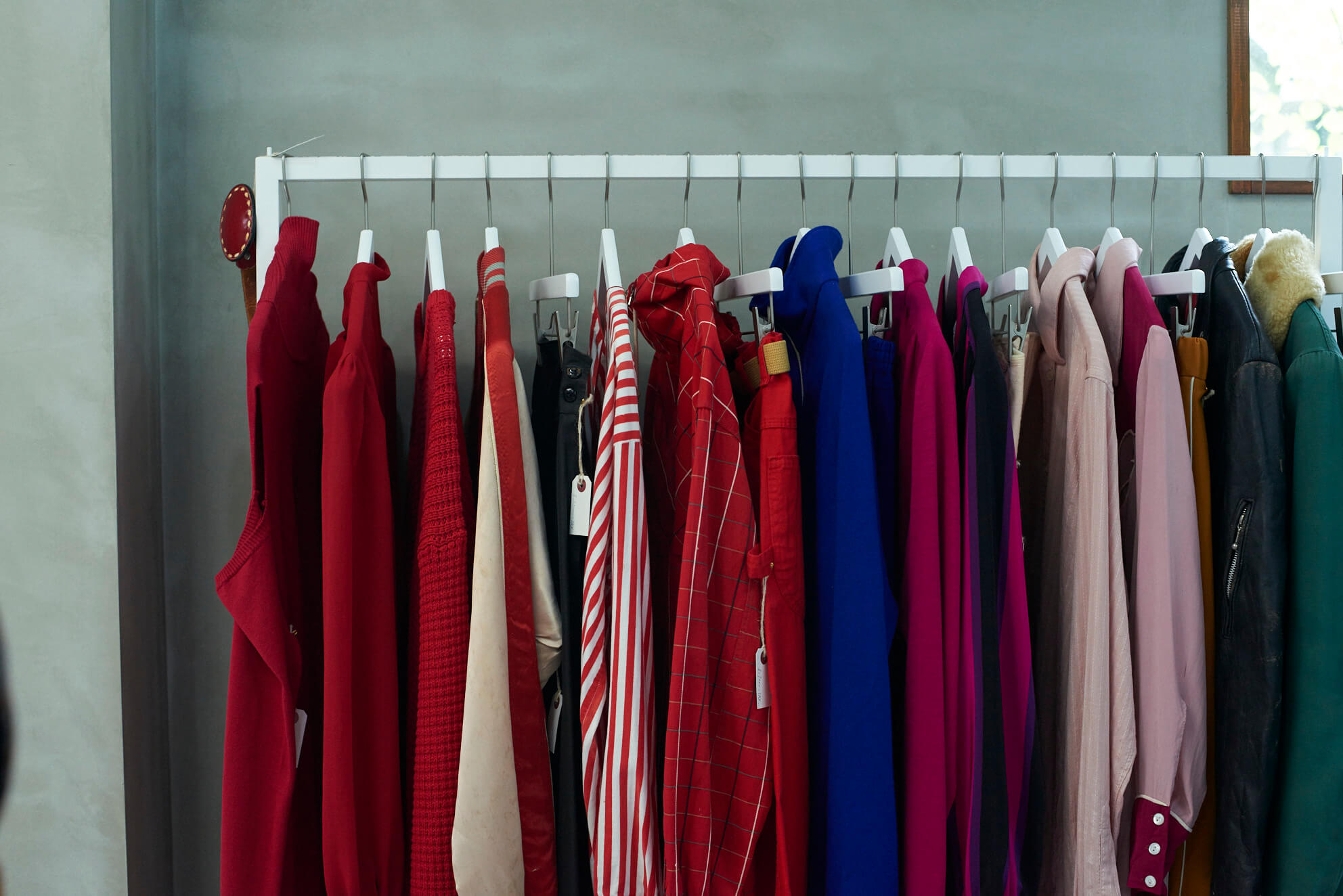 Remain the same, be genuine.
Tsubasa is unstoppable when he starts to talk about clothing, but he says he doesn't excel at serving customers. Yet, he comprehensively explains a detail of a product including its material, manufactured country, and years when an item is sold to a customer. "The value of vintage is always unstable and insecure, so I want every one of my customer to be aware what kind of items they've purchased." After the entire interview session, I felt he was a really earnest guy and that makes his store one and only. The vintage shop, KALMA, will probably be existing in this place for a long time by presenting us what the vintage is and by enriching our lifestyles through vintage clothing.