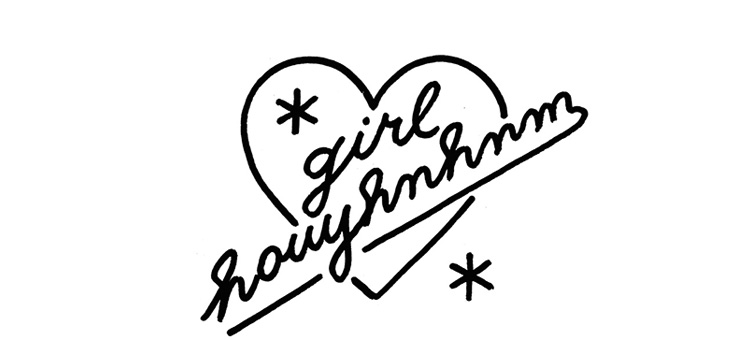 Girls Just Want To Have Fun!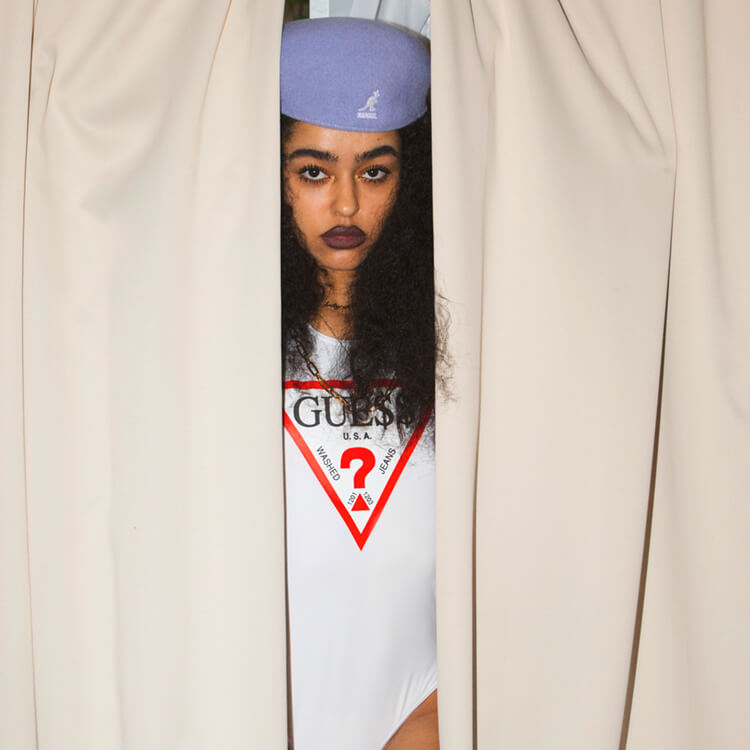 Dreaming to be the Queen of a Beach
A night before a summer trip. It's the time to select bikinis!
Photo_Toshio Ohno 
Styling_Kumiko Sannomaru 
Hair&Make_Rei Fukuoka 
Model_Carolina Cavalho 
Even though we usually put on a simple outfit
such as a t-shirt with a denim in the city,
our style changes tremendously when it comes a beach.
That's how girls live. In such the season,
our leisure time becomes how we match
our new bikinis with the other clothing, accessories, and our hairstyles.
When you start playing your favorite music, it's the time to begin your summer fashion show!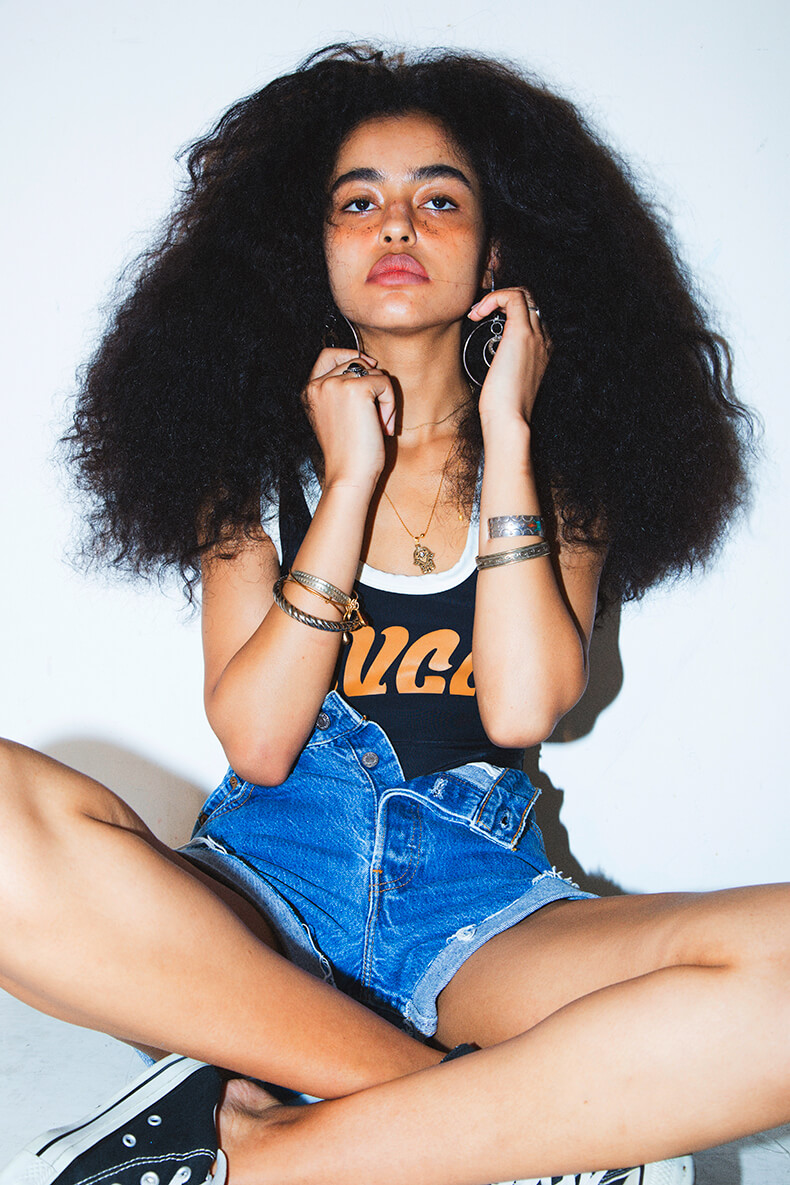 〈RVCA〉 Swimwear ¥9,800+TAX (GSM JAPAN 0120-112-773), 〈Santa Monica〉 Vintage Levi's 501 ¥5,900+TAX, Vintage Pierce ¥8,900+TAX (Santa Monica Harajuku 03-5474-1870), 〈ALEX AND ANI〉 Necklace ¥5,900+TAX, Bracelet (Orange) ¥4,900+TAX, Bracelet (Purple), ¥4,900+TAX (J.Osawa Group Co. 03-3527-2682) , Other Items (Stylist's properties)
〈Lepidos〉 Bikini Top (Available on August) ¥9,700+TAX, Highwaist Bottom (Available on August) ¥7,800+TAX, 〈Mollini〉 Pumps ¥17,000+TAX (Jack Of All Trades Press Room 03-3401-5001), 〈PAMEO POSE〉 Straw Hat ¥12,000+TAX (PAMEO POSE 03-6840-5553), 〈Santa Monica〉 Bracelet ¥2,900+TAX (Santa Monica Harajuku 03-5474-1870), Other Items (Stylist's properties)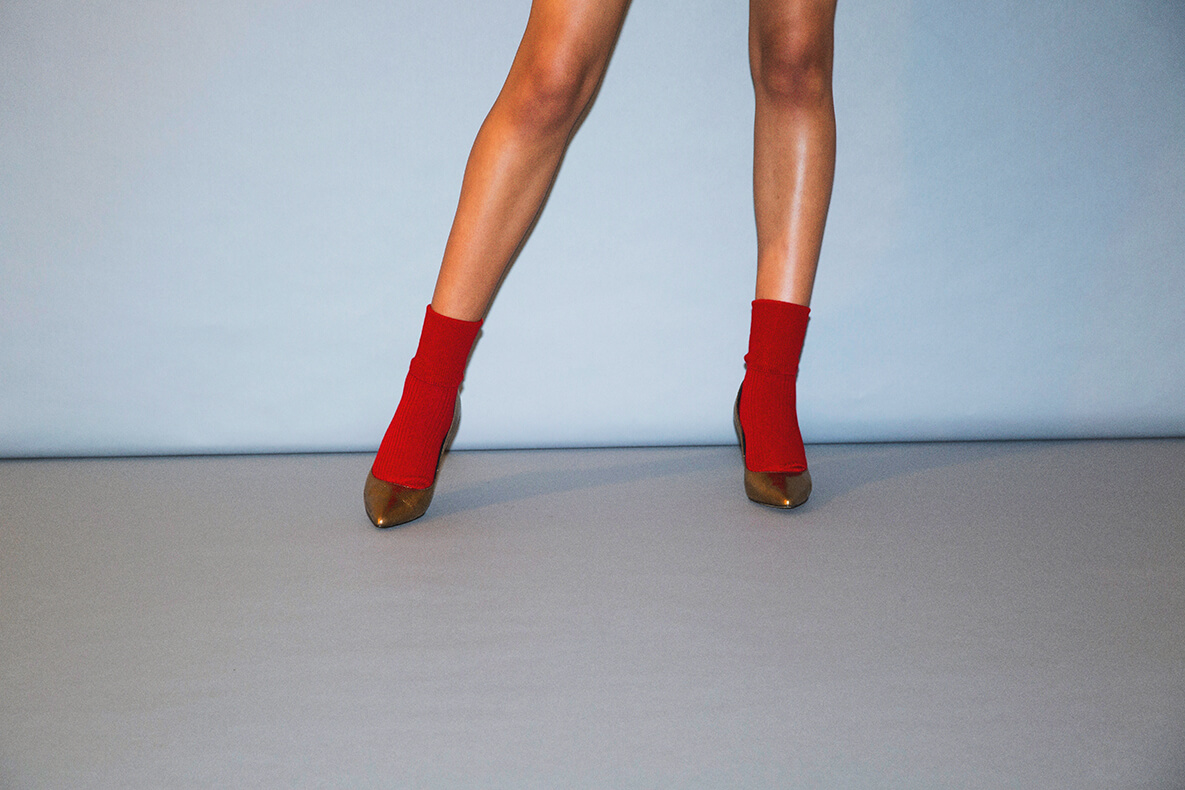 〈Lepidos〉 Bikini Top (Available on August) ¥9,700+TAX, Highwaist Bottom (Available on August) ¥7,800+TAX, 〈Mollini〉 Pumps ¥17,000+TAX (Jack Of All Trades Press Room 03-3401-5001), 〈PAMEO POSE〉 Straw Hat ¥12,000+TAX (PAMEO POSE 03-6840-5553), 〈Santa Monica〉 Bracelet ¥2,900+TAX (Santa Monica Harajuku 03-5474-1870), Other Items (Stylist's properties)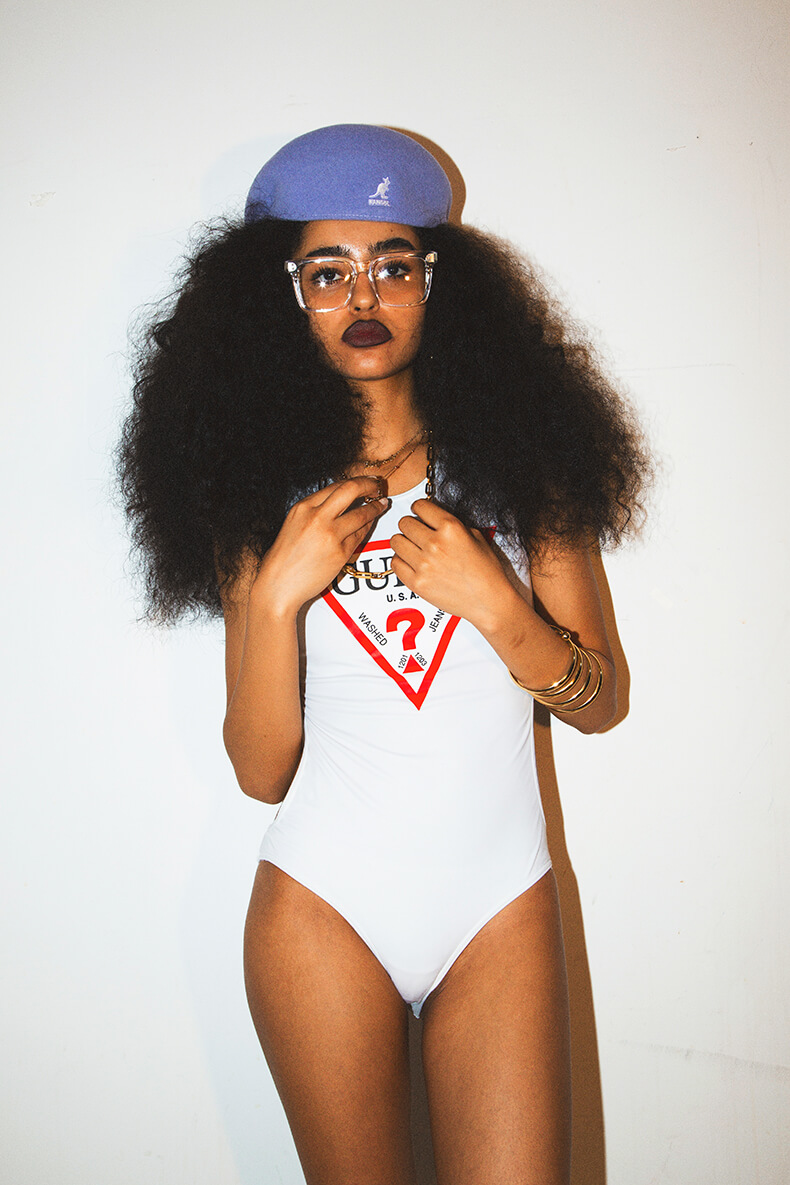 〈Guess〉 Swimwear ¥7,900+TAX (Guess Call Center 0120-82-3788) 〈Timberland〉 Boots ¥25,000+TAX (Timberland/VF Japan 0120-953-844) 〈Kangol〉 Hunting Cap ¥6,300+TAX (KURIHARA CORPORATION 0120-810-041) 〈RELIQUIA〉 Pierce ¥16,000+TAX, Chain Necklace ¥18,000+TAX, Gold Necklace ¥17,000+TAX (Jack Of All Trades Press Room 03-3401-5001) 〈Santa Monica〉 Bangle ¥3,500+TAX (Santa Monica Harajuku 03-5474-1870), 〈DITA〉 Glasses ¥42,000+TAX (DITA Aoyama 03-6433-5892), Other Items (Stylist's properties)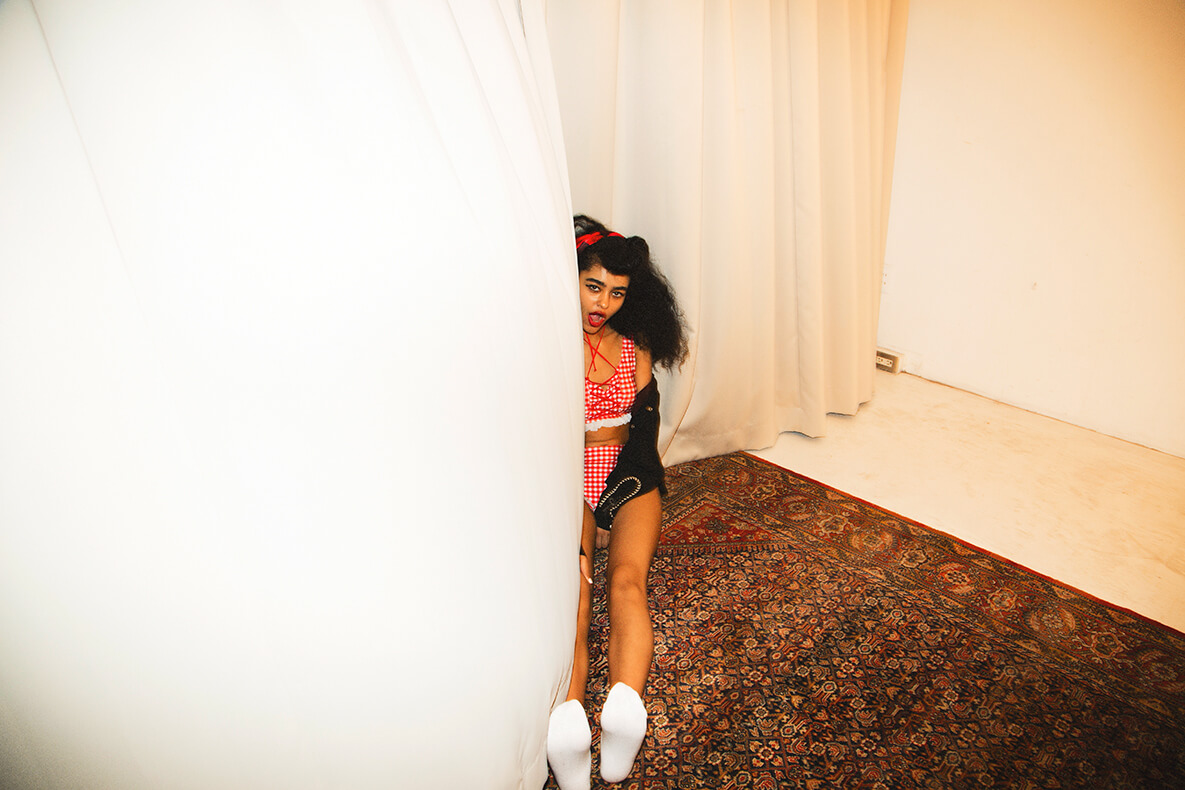 〈YUMMY MART〉 Swimwear ¥6,980+TAX (PEACH JOHN 0120-066-107), 〈Harajuku Chicago〉 USED Stole ¥1,000+TAX (Harajuku Chicago 03-5414-5107) 〈Jumpin'Jack's〉 Earring ¥1,800+TAX (Jumpin'Jack's 03-3470-1499), Other Items (Stylist's properties)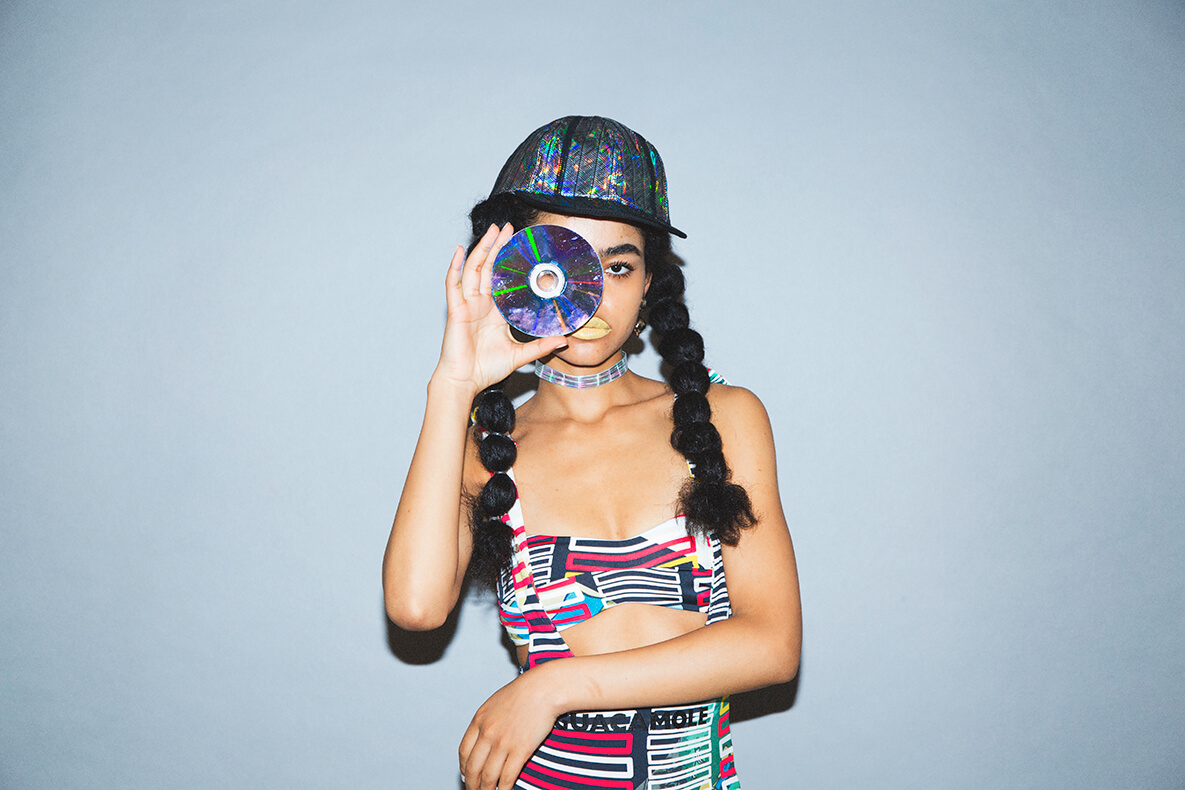 〈GUACAMOLE〉 Swimwear ¥15,000+TAX (LOVERA 049-266-1211), 〈CA4LA〉 Cap ¥14,800+TAX (CA4LA Showroom 03-5775-3433), Other Items (Stylist's properties)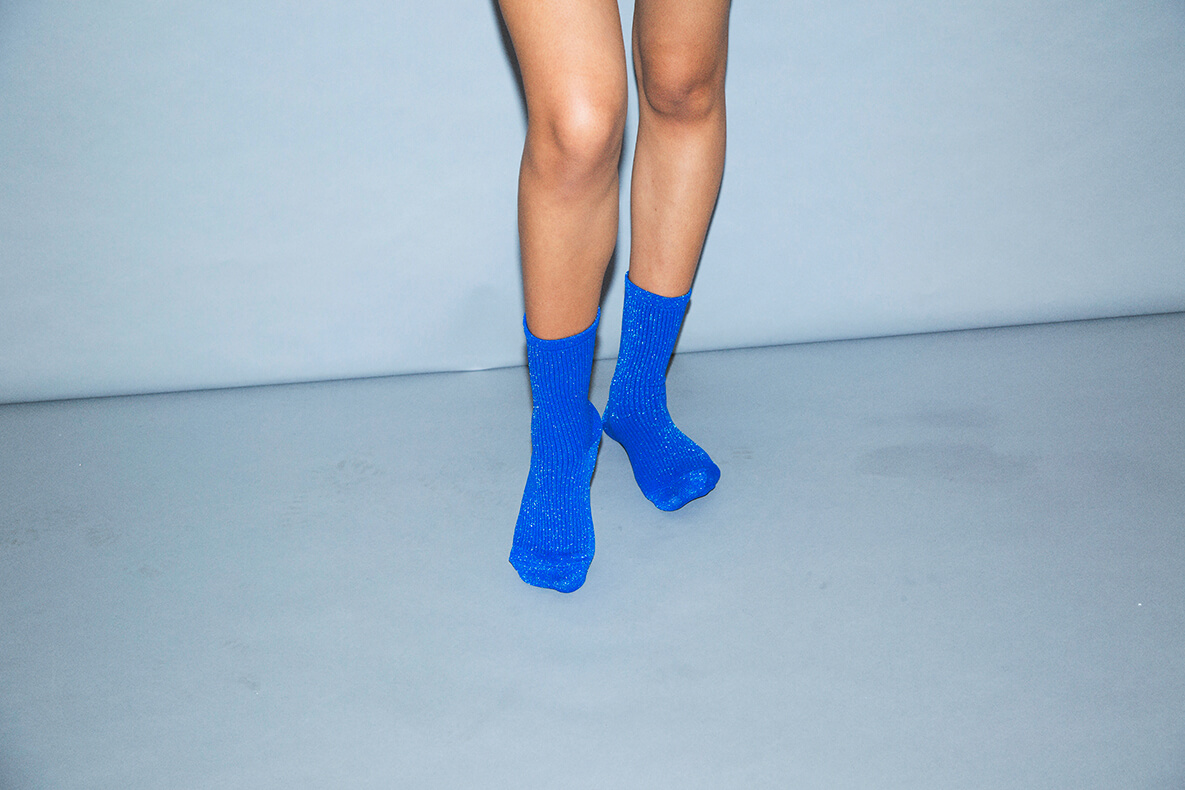 〈GUACAMOLE〉 Swimwear ¥15,000+TAX (LOVERA 049-266-1211), 〈CA4LA〉 Cap ¥14,800+TAX (CA4LA Showroom 03-5775-3433), Other Items (Stylist's properties)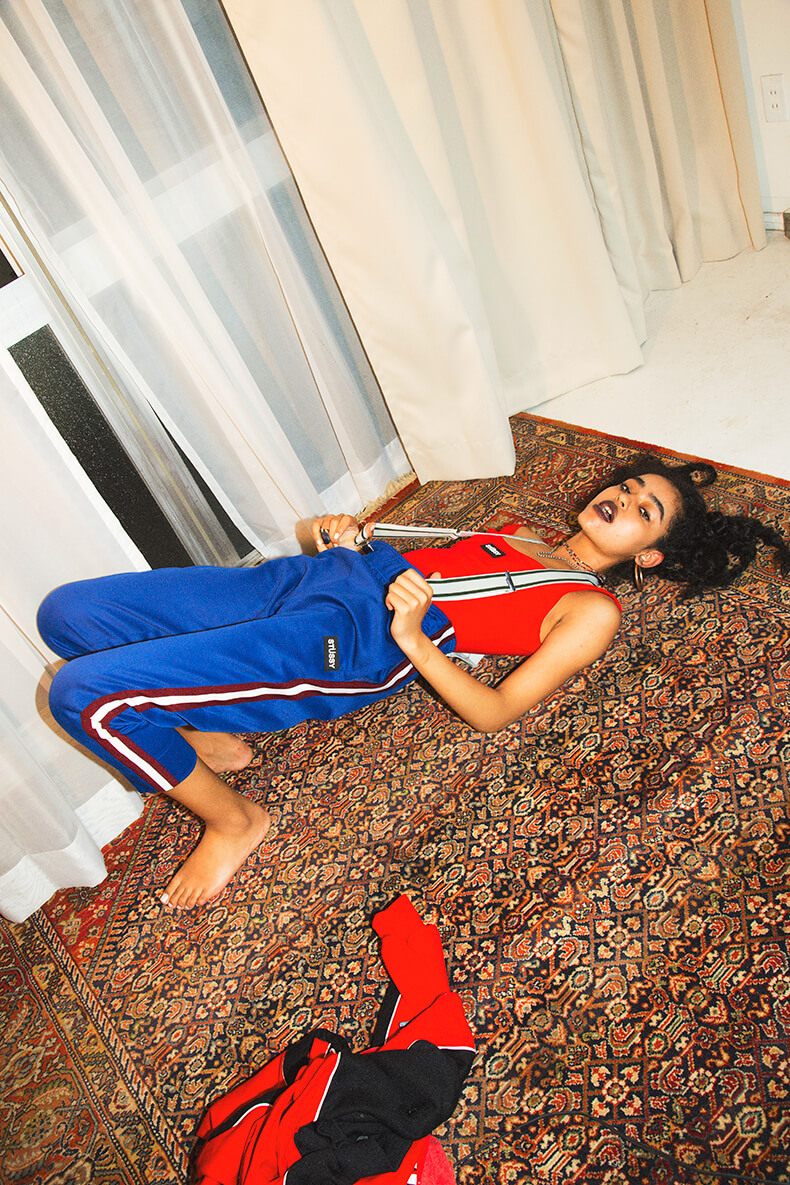 〈Stussy Women〉 Swimwear ¥17,500+TAX、Pants ¥13,000+TAX (Stussy Women Harajuku 03-5414-5505), 〈Banny〉 Vintage Jersey ¥7,028+TAX (Banny 03-3408-1114), 〈DITA〉 Sunglass ¥80,000+TAX (DITA Aoyama 03-6433-5892), Other Items (Stylist's properties)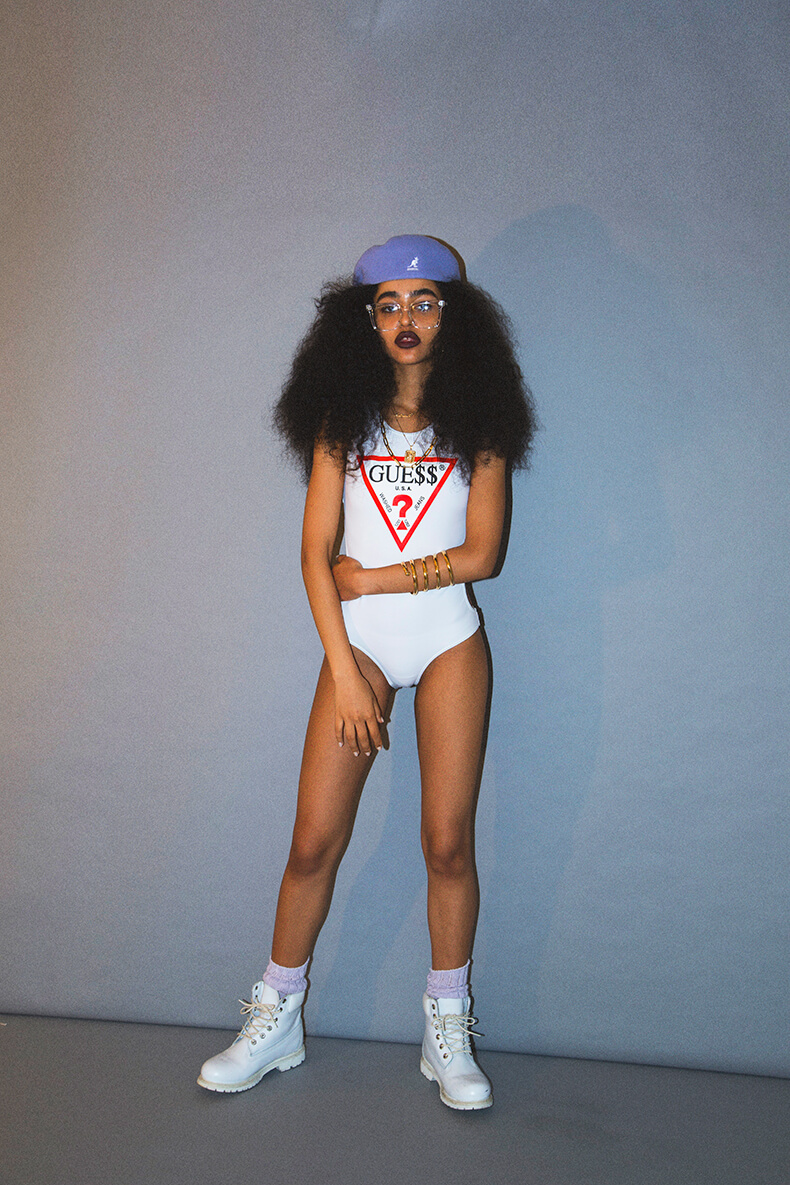 〈Guess〉 Swimwear ¥7,900+TAX (Guess Call Center 0120-82-3788) 〈Timberland〉 Boots ¥25,000+TAX (Timberland/VF Japan 0120-953-844) 〈Kangol〉 Hunting Cap ¥6,300+TAX (KURIHARA CORPORATION 0120-810-041) 〈RELIQUIA〉 Pierce ¥16,000+TAX, Chain Necklace ¥18,000+TAX, Gold Necklace ¥17,000+TAX (Jack Of All Trades Press Room 03-3401-5001) 〈Santa Monica〉 Bangle ¥3,500+TAX (Santa Monica Harajuku 03-5474-1870), 〈DITA〉 Glasses ¥42,000+TAX (DITA Aoyama 03-6433-5892), Other Items (Stylist's properties)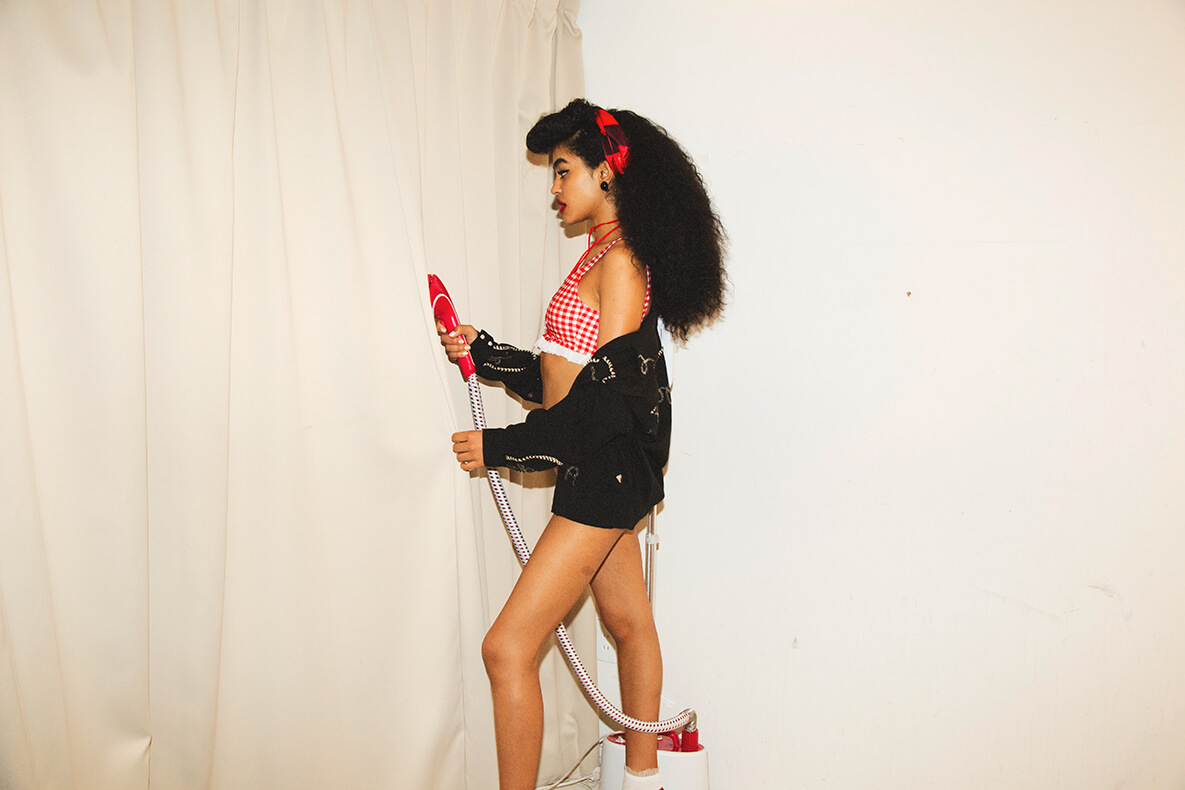 〈YUMMY MART〉 Swimwear ¥6,980+TAX (PEACH JOHN 0120-066-107), 〈Harajuku Chicago〉 USED Stole ¥1,000+TAX (Harajuku Chicago 03-5414-5107) 〈Jumpin'Jack's〉 Earring ¥1,800+TAX (Jumpin'Jack's 03-3470-1499), Other Items (Stylist's properties)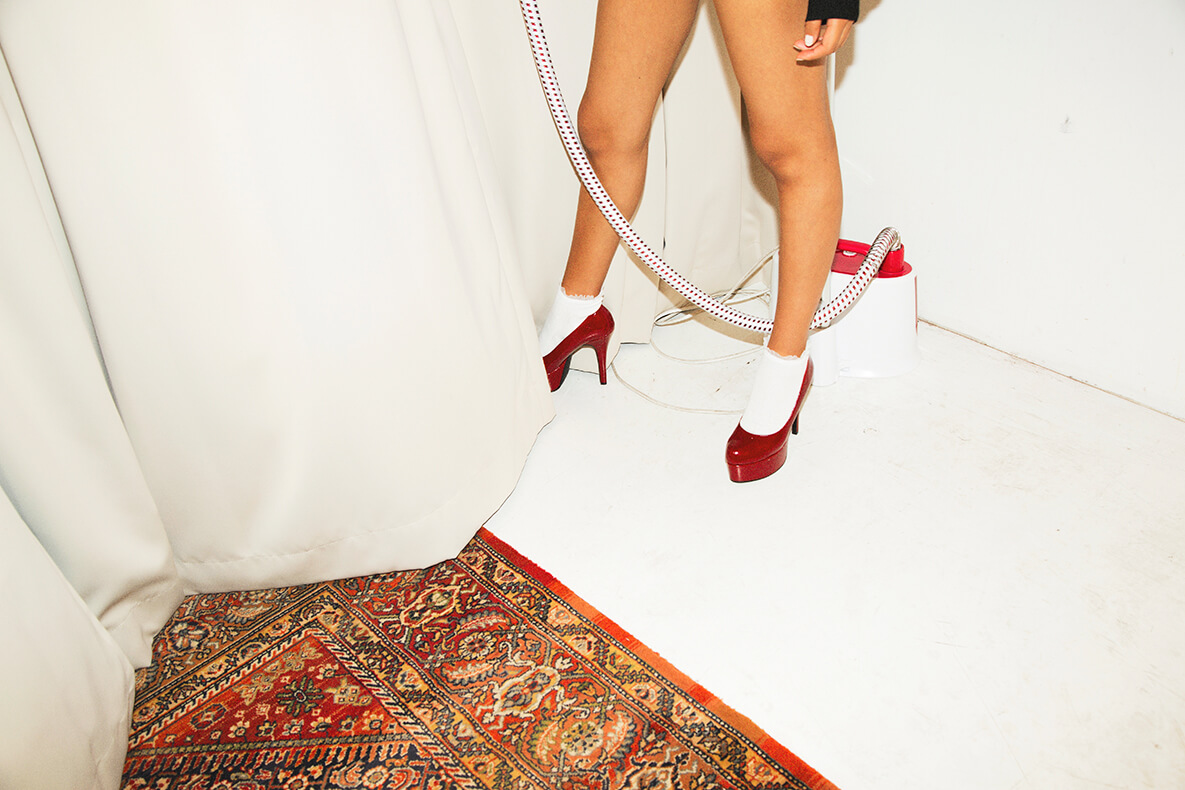 〈YUMMY MART〉 Swimwear ¥6,980+TAX (PEACH JOHN 0120-066-107), 〈Harajuku Chicago〉 USED Stole ¥1,000+TAX (Harajuku Chicago 03-5414-5107) 〈Jumpin'Jack's〉 Earring ¥1,800+TAX (Jumpin'Jack's 03-3470-1499), Other Items (Stylist's properties)
〈YUMMY MART〉 Swimwear ¥6,980+TAX (PEACH JOHN 0120-066-107), 〈Harajuku Chicago〉 USED Stole ¥1,000+TAX (Harajuku Chicago 03-5414-5107) 〈Jumpin'Jack's〉 Earring ¥1,800+TAX (Jumpin'Jack's 03-3470-1499), Other Items (Stylist's properties)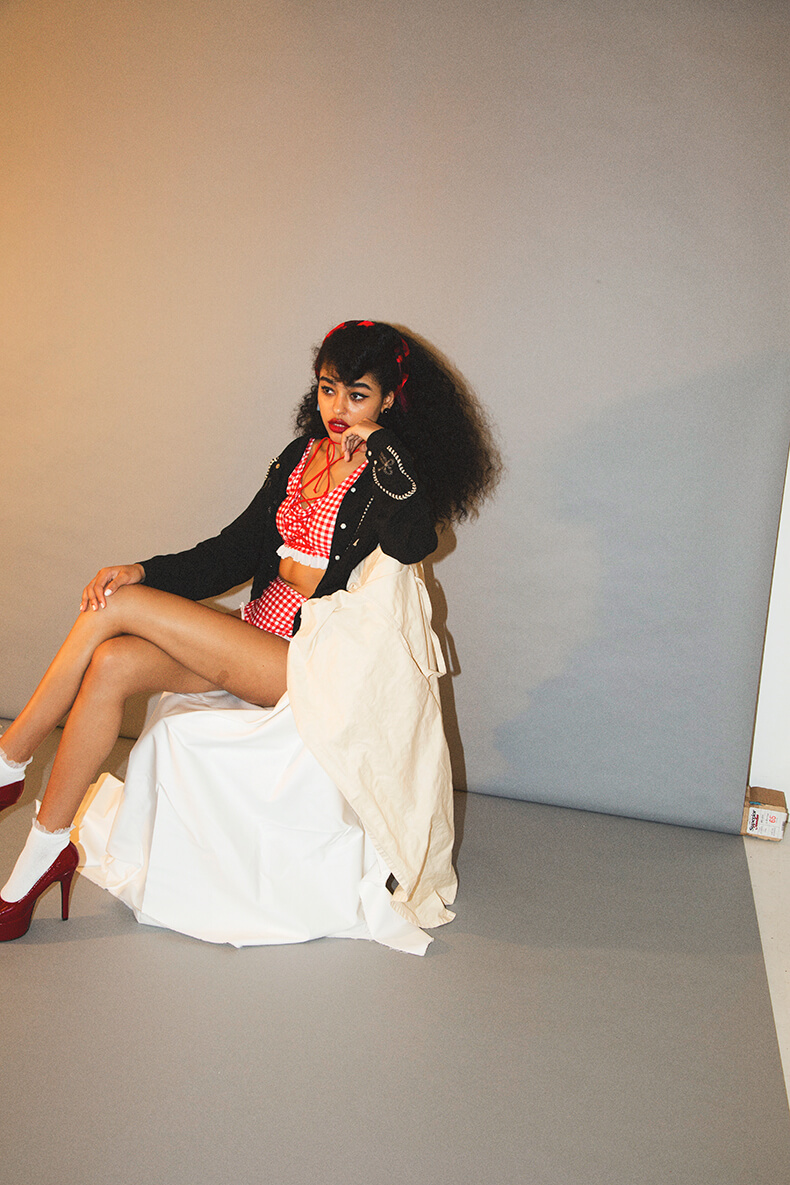 〈YUMMY MART〉 Swimwear ¥6,980+TAX (PEACH JOHN 0120-066-107), 〈Harajuku Chicago〉 USED Stole ¥1,000+TAX (Harajuku Chicago 03-5414-5107) 〈Jumpin'Jack's〉 Earring ¥1,800+TAX (Jumpin'Jack's 03-3470-1499), Other Items (Stylist's properties)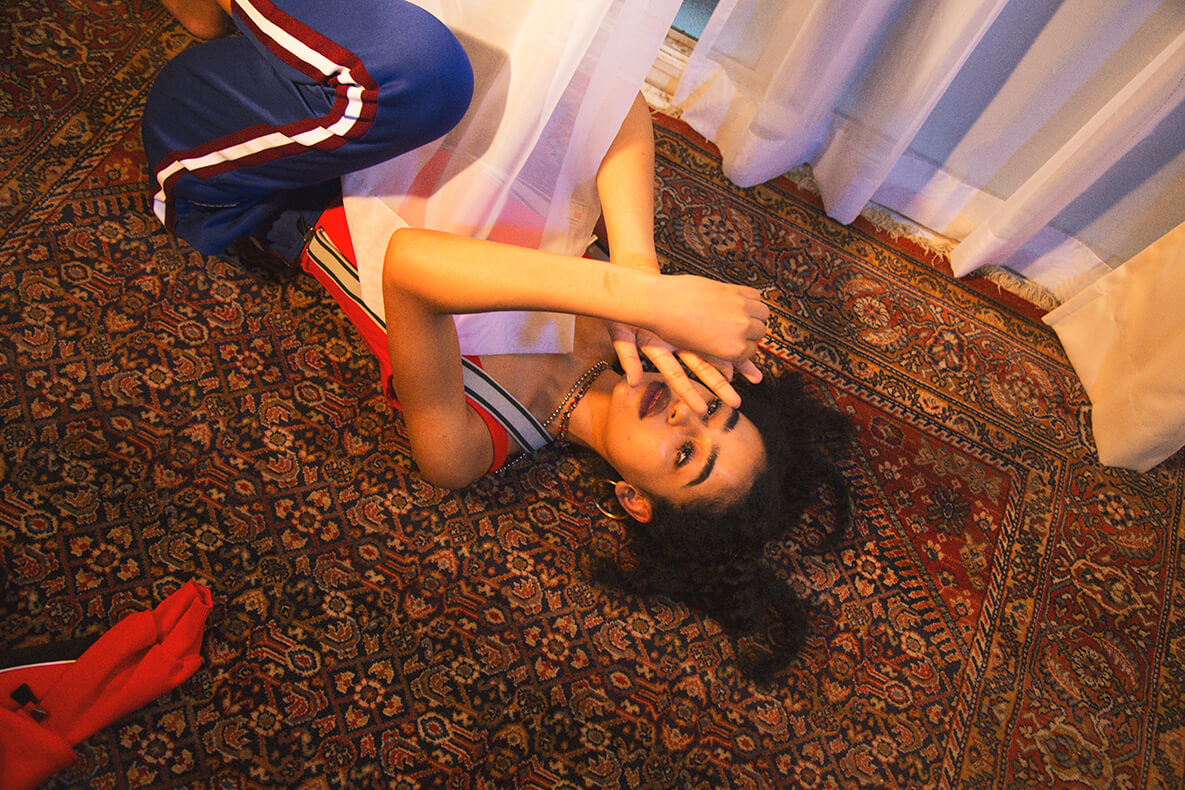 〈Stussy Women〉 Swimwear ¥17,500+TAX、Pants ¥13,000+TAX (Stussy Women Harajuku 03-5414-5505), 〈Banny〉 Vintage Jersey ¥7,028+TAX (Banny 03-3408-1114), 〈DITA〉 Sunglass ¥80,000+TAX (DITA Aoyama 03-6433-5892), Other Items (Stylist's properties)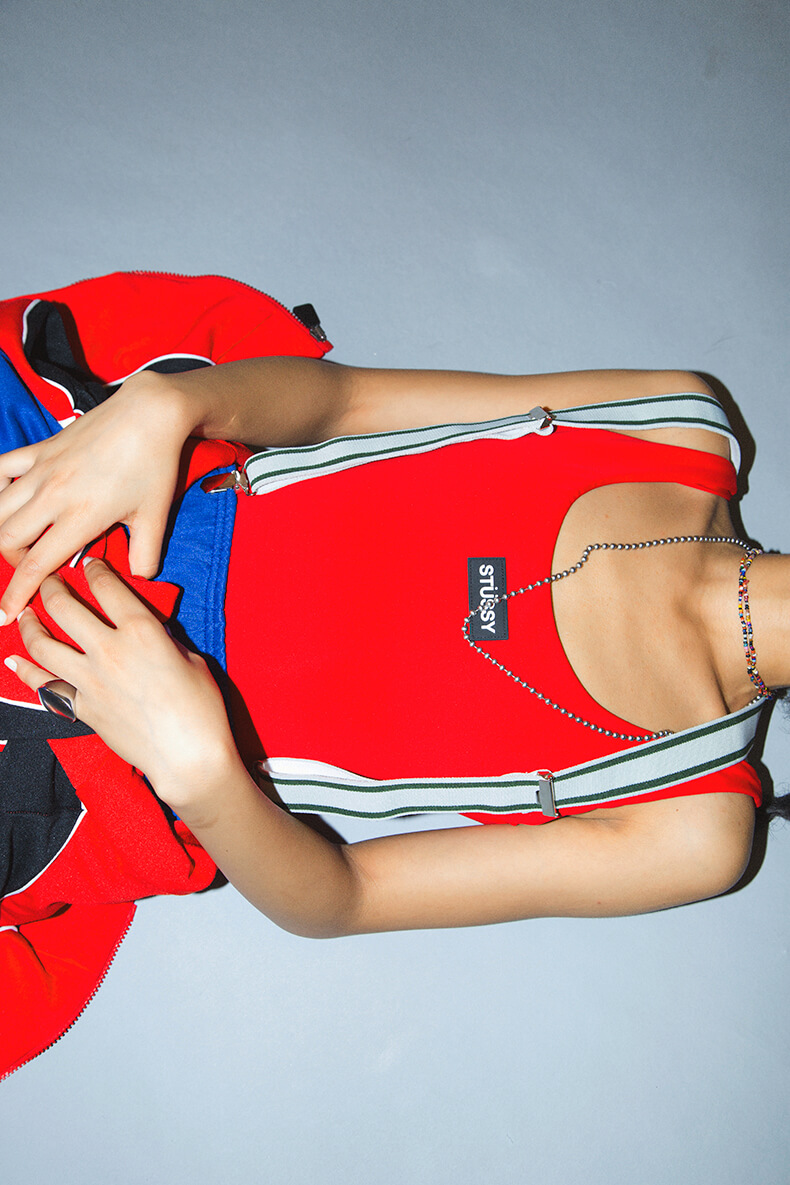 〈Stussy Women〉 Swimwear ¥17,500+TAX、Pants ¥13,000+TAX (Stussy Women Harajuku 03-5414-5505), 〈Banny〉 Vintage Jersey ¥7,028+TAX (Banny 03-3408-1114), 〈DITA〉 Sunglass ¥80,000+TAX (DITA Aoyama 03-6433-5892), Other Items (Stylist's properties)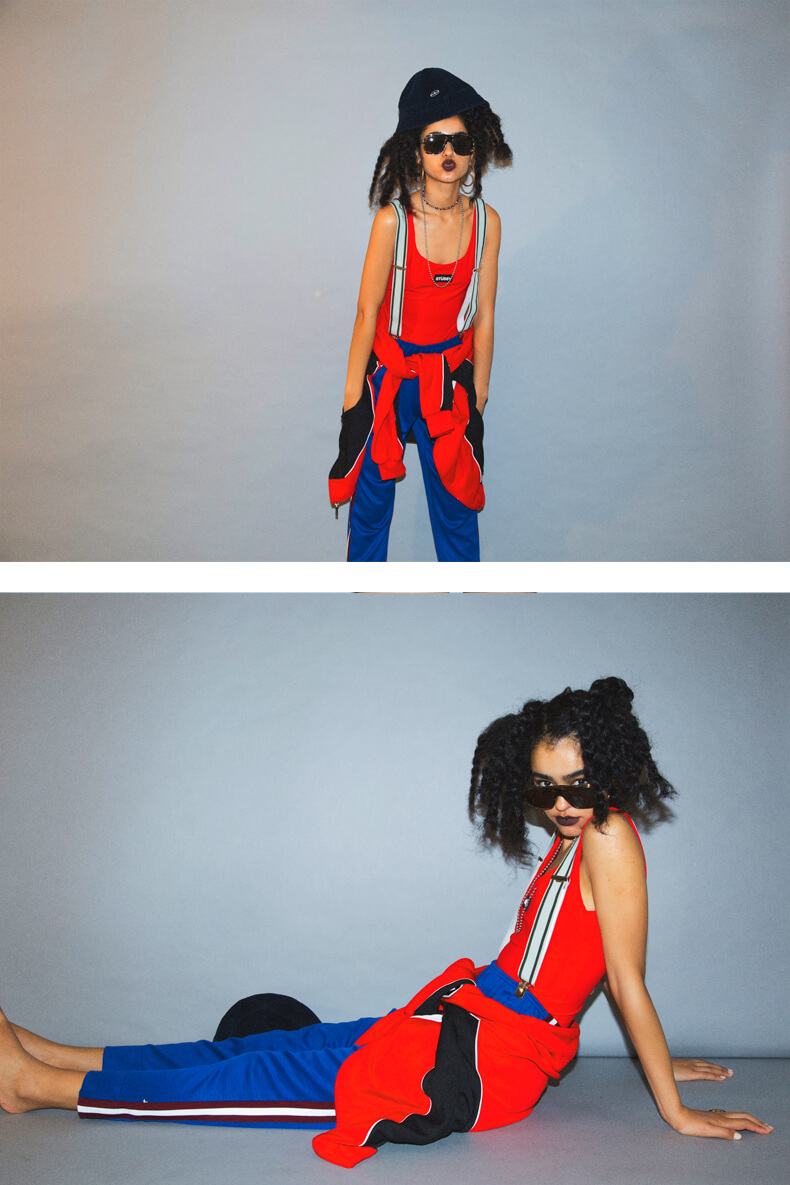 〈Stussy Women〉 Swimwear ¥17,500+TAX、Pants ¥13,000+TAX (Stussy Women Harajuku 03-5414-5505), 〈Banny〉 Vintage Jersey ¥7,028+TAX (Banny 03-3408-1114), 〈DITA〉 Sunglass ¥80,000+TAX (DITA Aoyama 03-6433-5892), Other Items (Stylist's properties)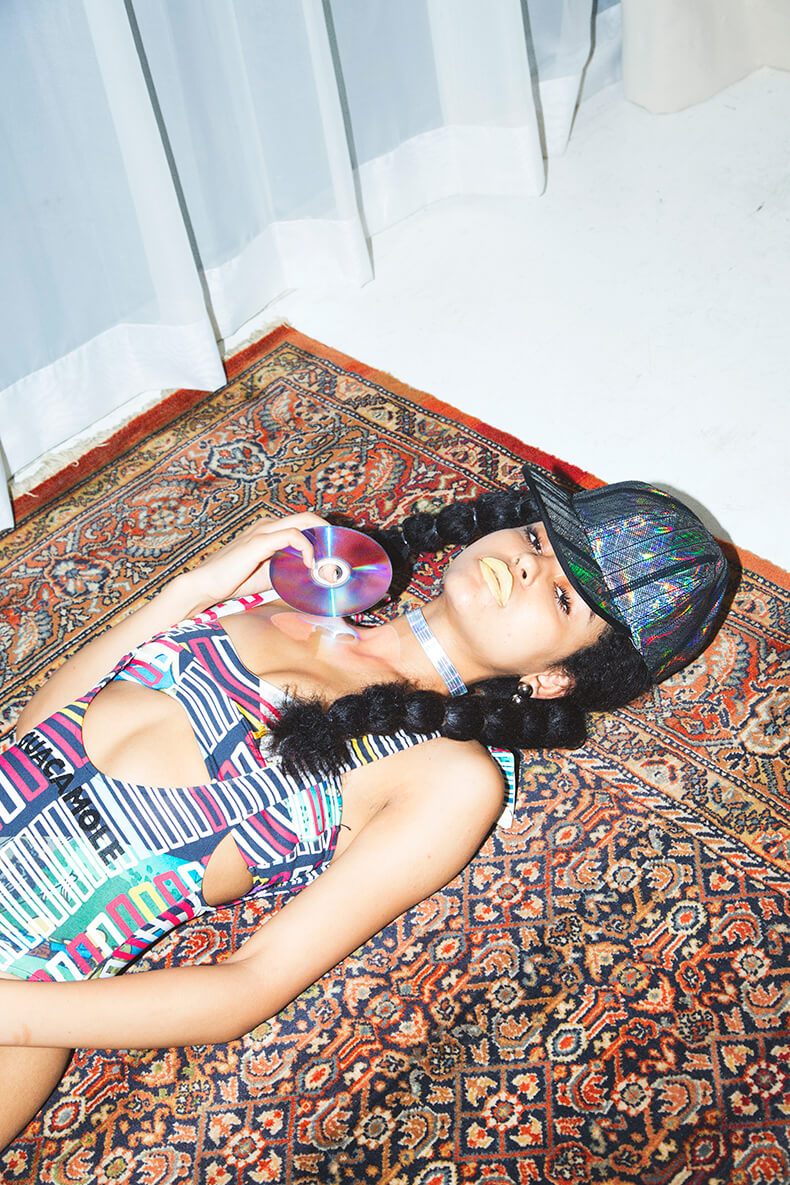 〈GUACAMOLE〉 Swimwear ¥15,000+TAX (LOVERA 049-266-1211), 〈CA4LA〉 Cap ¥14,800+TAX (CA4LA Showroom 03-5775-3433), Other Items (Stylist's properties)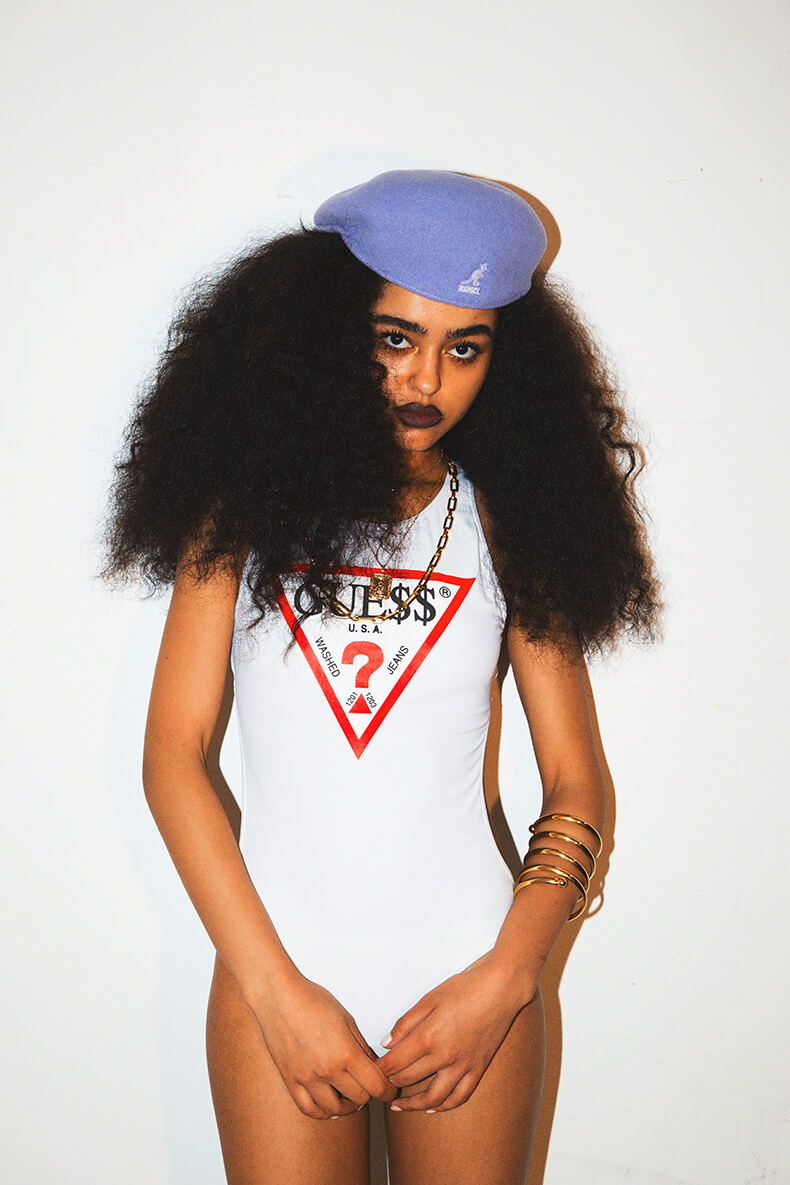 〈Guess〉 Swimwear ¥7,900+TAX (Guess Call Center 0120-82-3788) 〈Timberland〉 Boots ¥25,000+TAX (Timberland/VF Japan 0120-953-844) 〈Kangol〉 Hunting Cap ¥6,300+TAX (KURIHARA CORPORATION 0120-810-041) 〈RELIQUIA〉 Pierce ¥16,000+TAX, Chain Necklace ¥18,000+TAX, Gold Necklace ¥17,000+TAX (Jack Of All Trades Press Room 03-3401-5001) 〈Santa Monica〉 Bangle ¥3,500+TAX (Santa Monica Harajuku 03-5474-1870), 〈DITA〉 Glasses ¥42,000+TAX (DITA Aoyama 03-6433-5892), Other Items (Stylist's properties)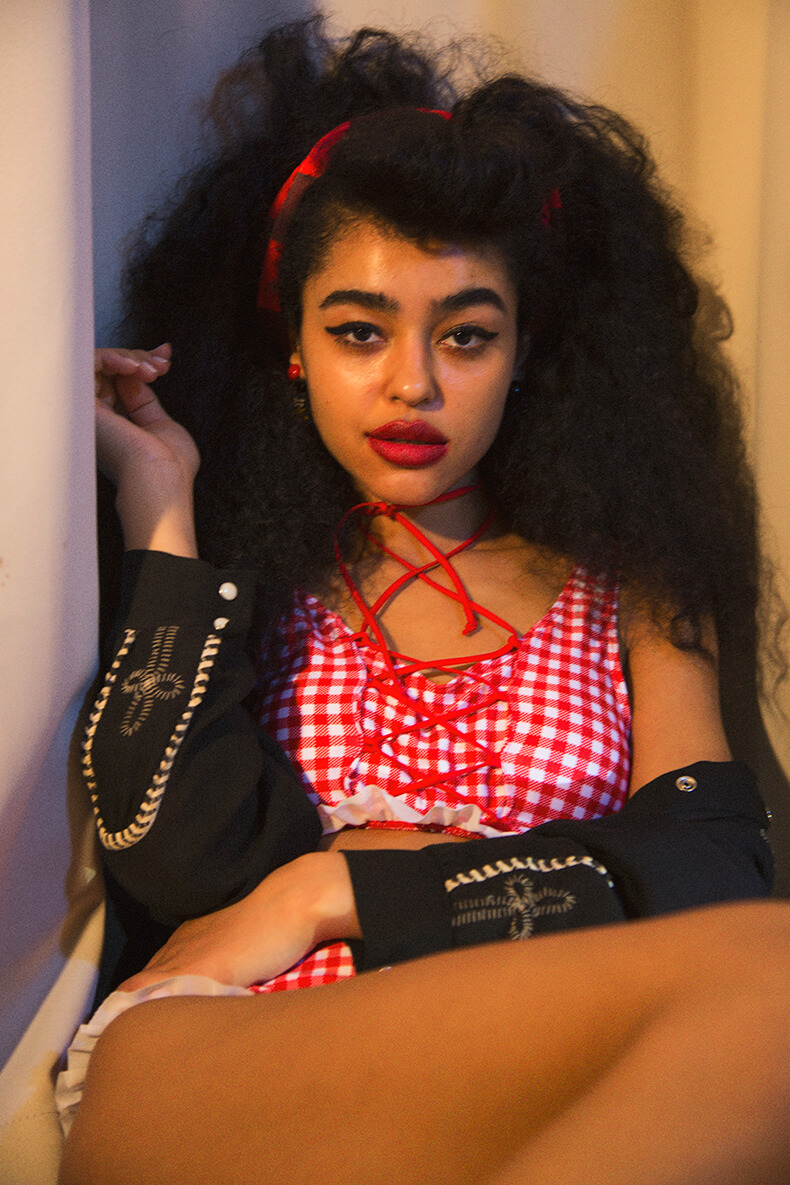 〈YUMMY MART〉 Swimwear ¥6,980+TAX (PEACH JOHN 0120-066-107), 〈Harajuku Chicago〉 USED Stole ¥1,000+TAX (Harajuku Chicago 03-5414-5107) 〈Jumpin'Jack's〉 Earring ¥1,800+TAX (Jumpin'Jack's 03-3470-1499), Other Items (Stylist's properties)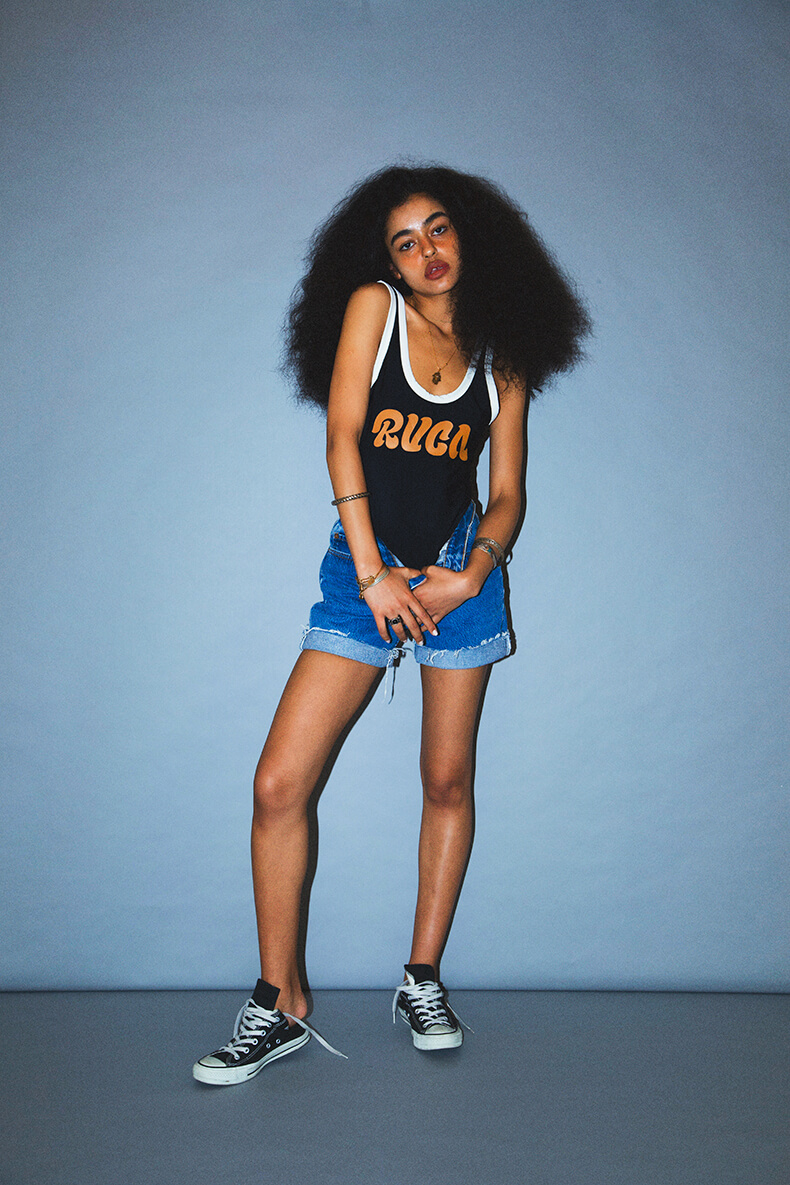 〈RVCA〉 Swimwear ¥9,800+TAX (GSM JAPAN 0120-112-773), 〈Santa Monica〉 Vintage Levi's 501 ¥5,900+TAX, Vintage Pierce ¥8,900+TAX (Santa Monica Harajuku 03-5474-1870), 〈ALEX AND ANI〉 Necklace ¥5,900+TAX, Bracelet (Orange) ¥4,900+TAX, Bracelet (Purple), ¥4,900+TAX (J.Osawa Group Co. 03-3527-2682) , Other Items (Stylist's properties)
〈RVCA〉 Swimwear ¥9,800+TAX (GSM JAPAN 0120-112-773), 〈Santa Monica〉 Vintage Levi's 501 ¥5,900+TAX, Vintage Pierce ¥8,900+TAX (Santa Monica Harajuku 03-5474-1870), 〈ALEX AND ANI〉 Necklace ¥5,900+TAX, Bracelet (Orange) ¥4,900+TAX, Bracelet (Purple), ¥4,900+TAX (J.Osawa Group Co. 03-3527-2682) , Other Items (Stylist's properties)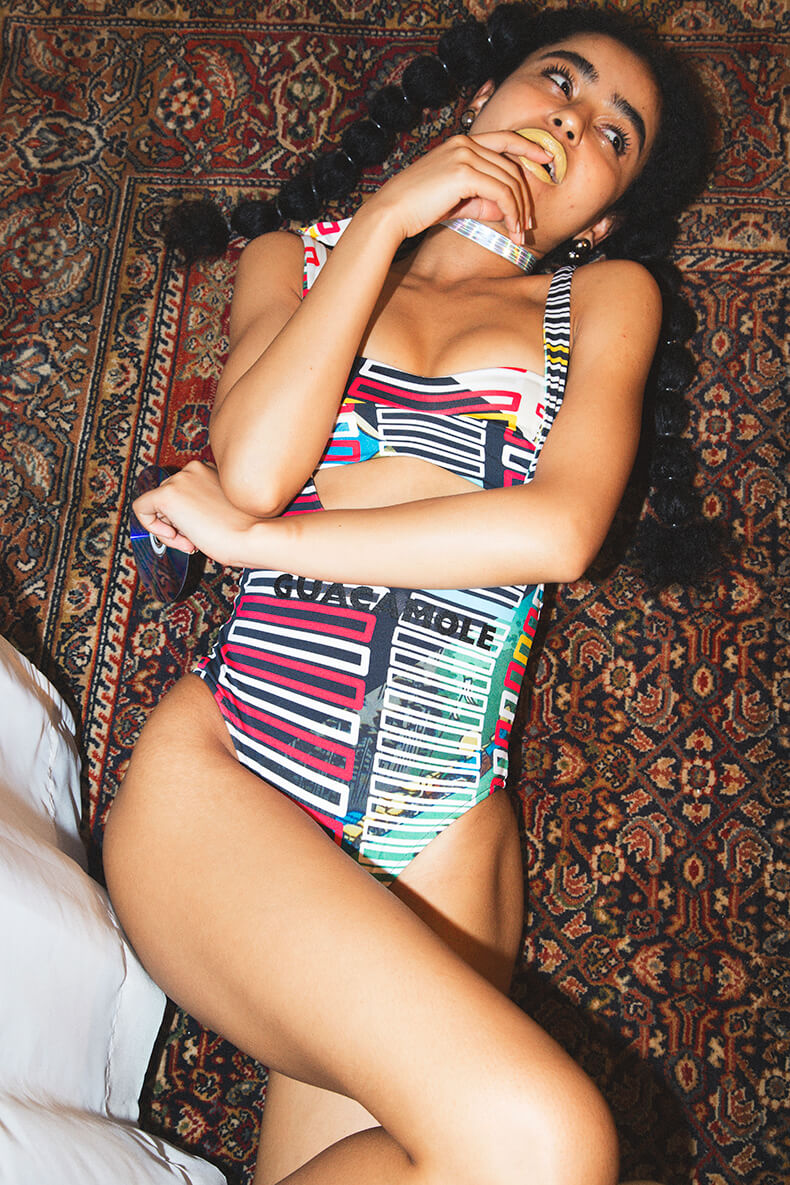 〈GUACAMOLE〉 Swimwear ¥15,000+TAX (LOVERA 049-266-1211), 〈CA4LA〉 Cap ¥14,800+TAX (CA4LA Showroom 03-5775-3433), Other Items (Stylist's properties)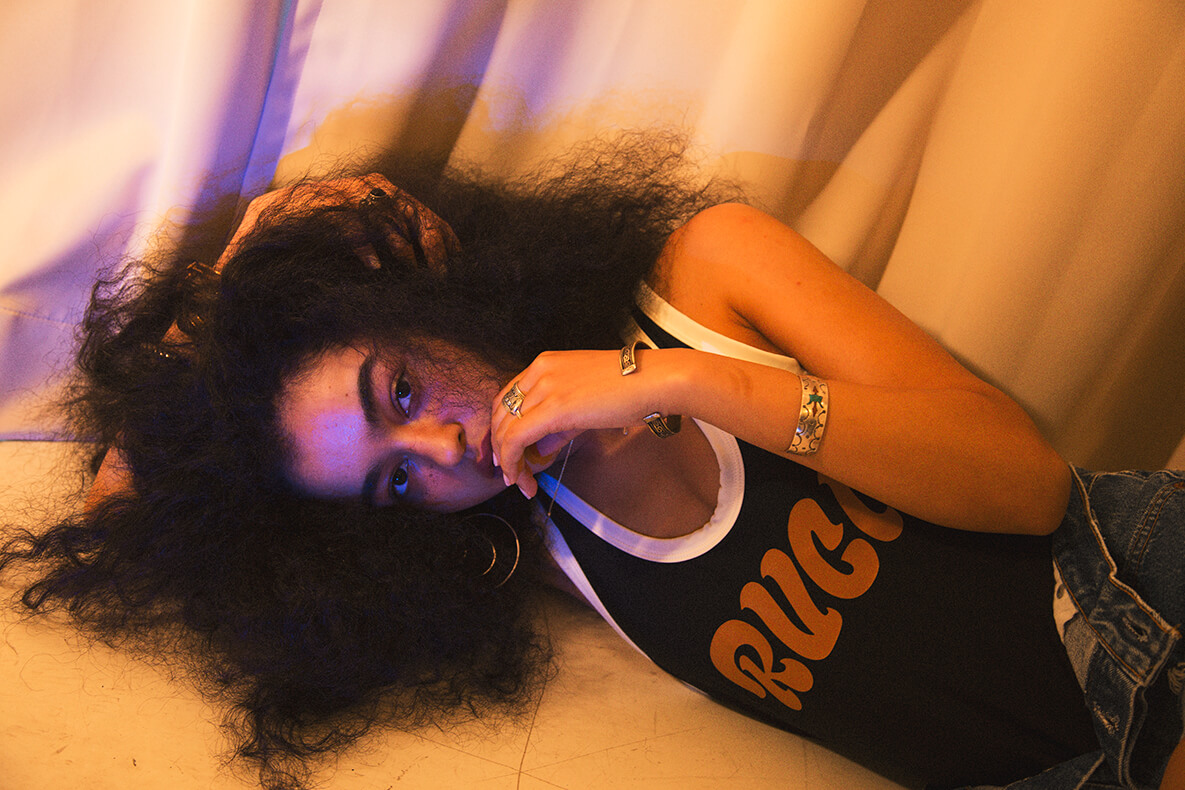 〈RVCA〉 Swimwear ¥9,800+TAX (GSM JAPAN 0120-112-773), 〈Santa Monica〉 Vintage Levi's 501 ¥5,900+TAX, Vintage Pierce ¥8,900+TAX (Santa Monica Harajuku 03-5474-1870), 〈ALEX AND ANI〉 Necklace ¥5,900+TAX, Bracelet (Orange) ¥4,900+TAX, Bracelet (Purple), ¥4,900+TAX (J.Osawa Group Co. 03-3527-2682) , Other Items (Stylist's properties)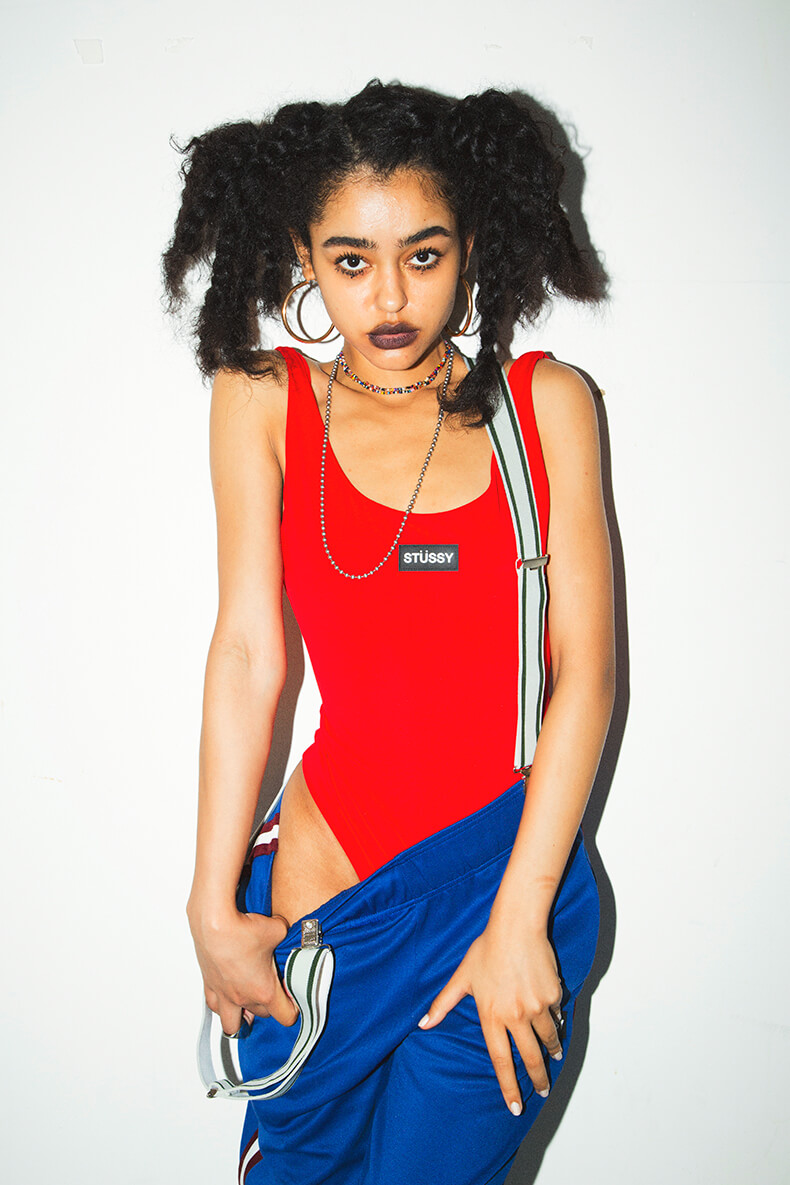 〈Stussy Women〉 Swimwear ¥17,500+TAX、Pants ¥13,000+TAX (Stussy Women Harajuku 03-5414-5505), 〈Banny〉 Vintage Jersey ¥7,028+TAX (Banny 03-3408-1114), 〈DITA〉 Sunglass ¥80,000+TAX (DITA Aoyama 03-6433-5892), Other Items (Stylist's properties)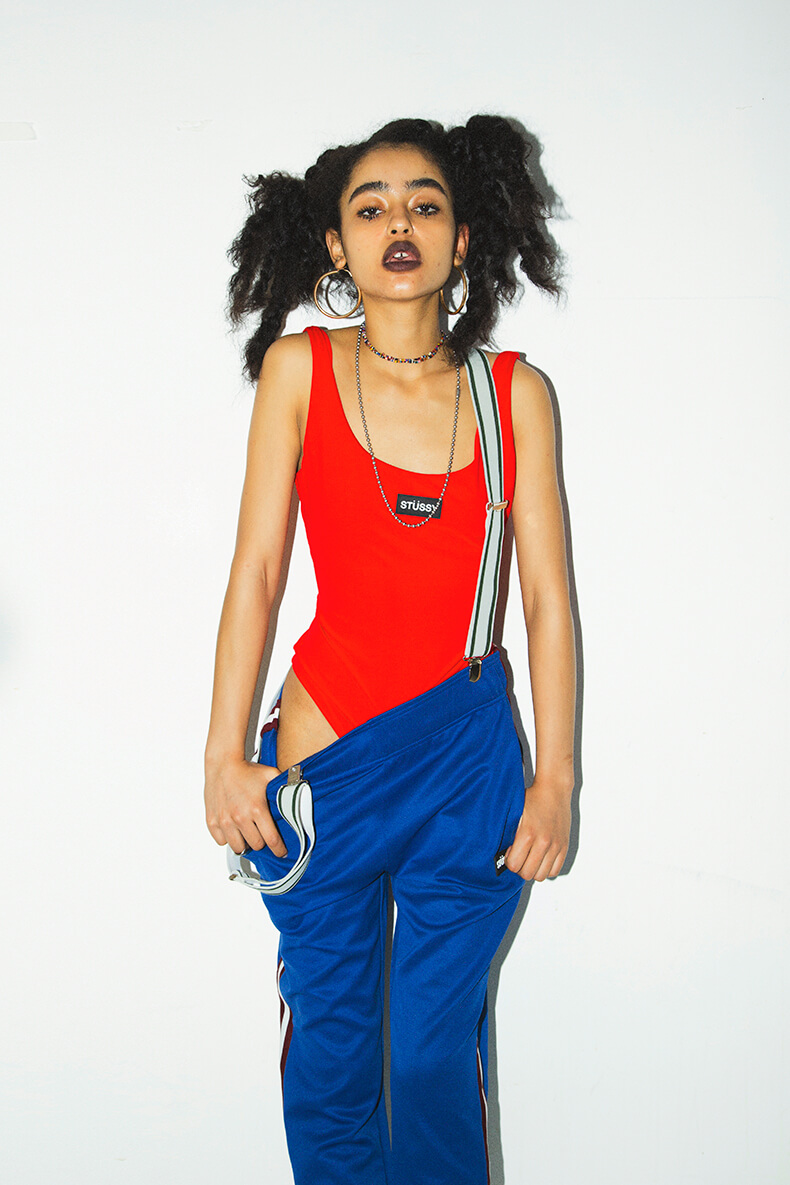 〈Stussy Women〉 Swimwear ¥17,500+TAX、Pants ¥13,000+TAX (Stussy Women Harajuku 03-5414-5505), 〈Banny〉 Vintage Jersey ¥7,028+TAX (Banny 03-3408-1114), 〈DITA〉 Sunglass ¥80,000+TAX (DITA Aoyama 03-6433-5892), Other Items (Stylist's properties)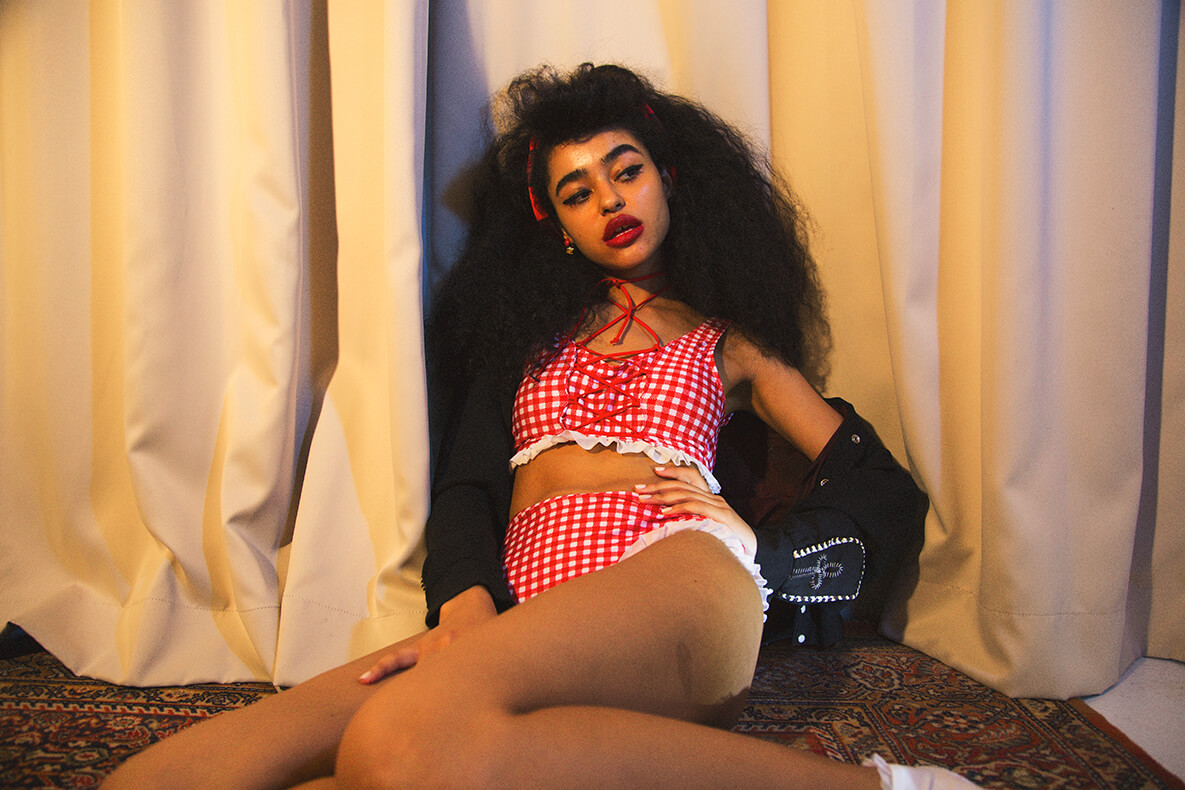 〈YUMMY MART〉 Swimwear ¥6,980+TAX (PEACH JOHN 0120-066-107), 〈Harajuku Chicago〉 USED Stole ¥1,000+TAX (Harajuku Chicago 03-5414-5107) 〈Jumpin'Jack's〉 Earring ¥1,800+TAX (Jumpin'Jack's 03-3470-1499), Other Items (Stylist's properties)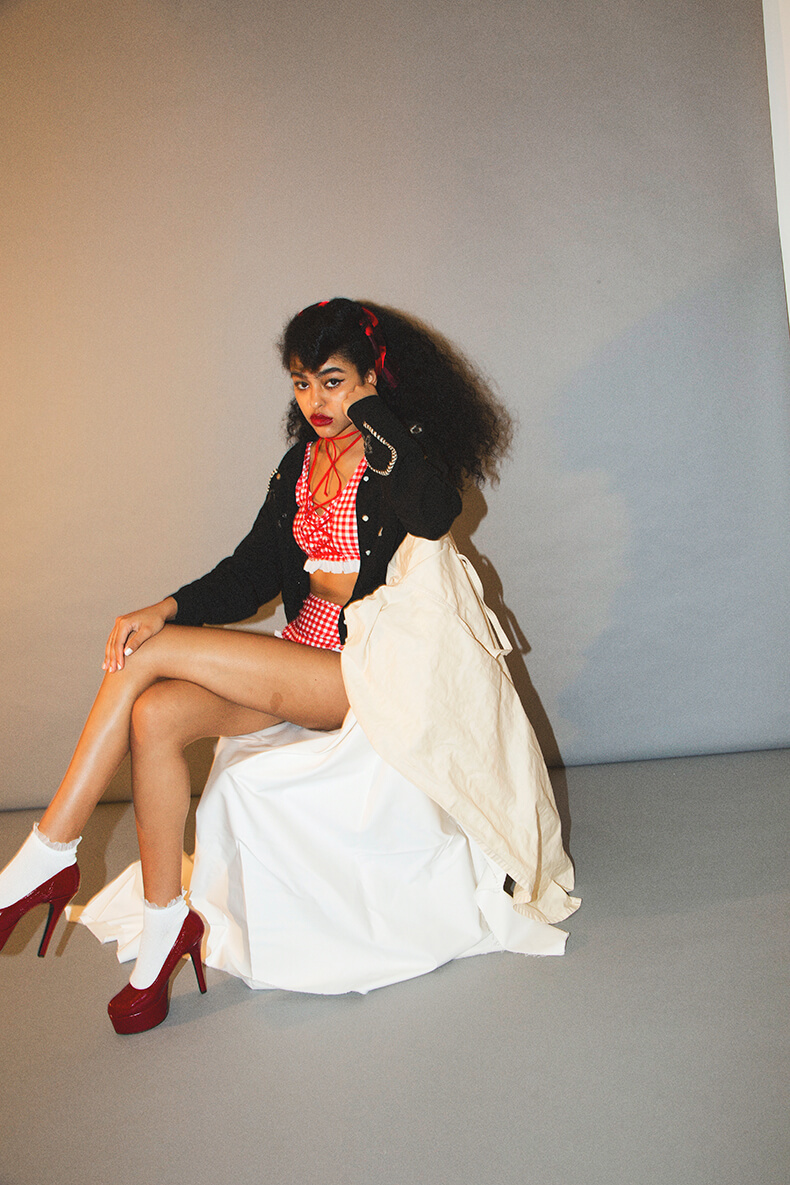 〈YUMMY MART〉 Swimwear ¥6,980+TAX (PEACH JOHN 0120-066-107), 〈Harajuku Chicago〉 USED Stole ¥1,000+TAX (Harajuku Chicago 03-5414-5107) 〈Jumpin'Jack's〉 Earring ¥1,800+TAX (Jumpin'Jack's 03-3470-1499), Other Items (Stylist's properties)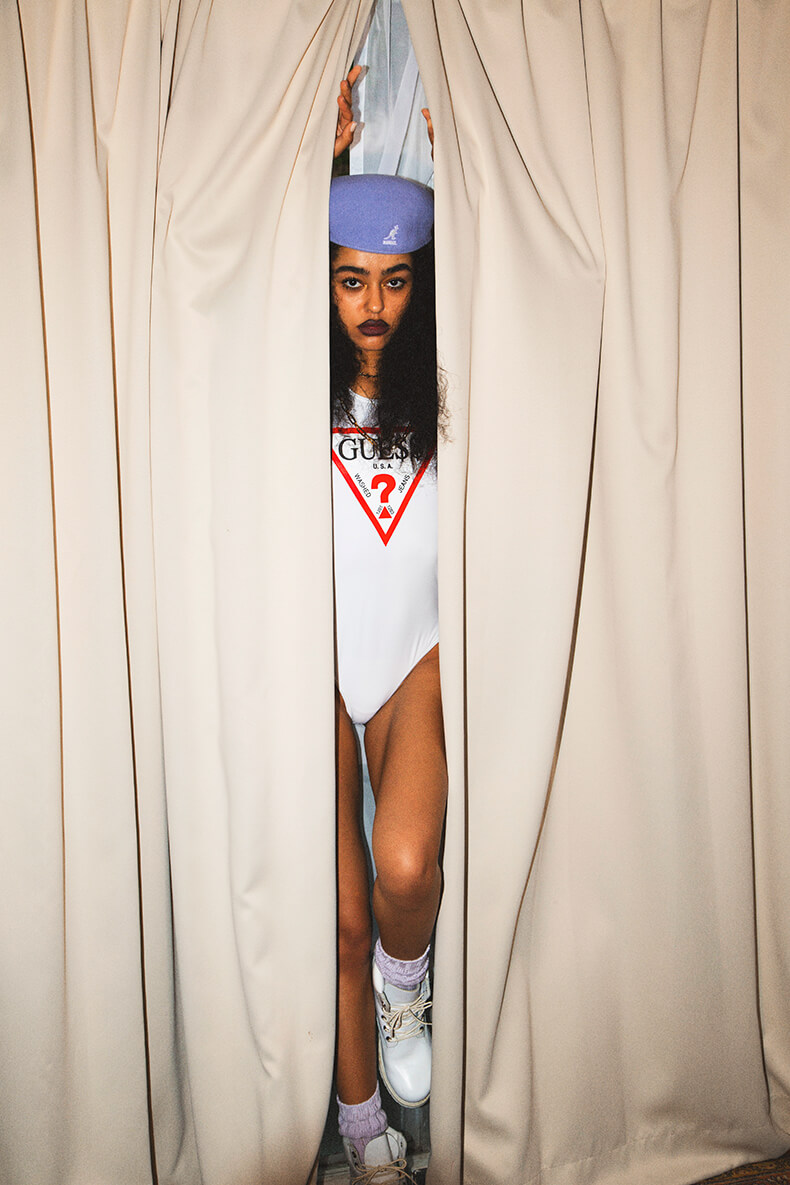 〈Guess〉 Swimwear ¥7,900+TAX (Guess Call Center 0120-82-3788) 〈Timberland〉 Boots ¥25,000+TAX (Timberland/VF Japan 0120-953-844) 〈Kangol〉 Hunting Cap ¥6,300+TAX (KURIHARA CORPORATION 0120-810-041) 〈RELIQUIA〉 Pierce ¥16,000+TAX, Chain Necklace ¥18,000+TAX, Gold Necklace ¥17,000+TAX (Jack Of All Trades Press Room 03-3401-5001) 〈Santa Monica〉 Bangle ¥3,500+TAX (Santa Monica Harajuku 03-5474-1870), 〈DITA〉 Glasses ¥42,000+TAX (DITA Aoyama 03-6433-5892), Other Items (Stylist's properties)
CREDIT
〈Lepidos〉 Bikini Top (Available on August) ¥9,700+TAX, Highwaist Bottom (Available on August) ¥7,800+TAX, 〈Mollini〉 Pumps ¥17,000+TAX (Jack Of All Trades Press Room 03-3401-5001), 〈PAMEO POSE〉 Straw Hat ¥12,000+TAX (PAMEO POSE 03-6840-5553), 〈Santa Monica〉 Bracelet ¥2,900+TAX (Santa Monica Harajuku 03-5474-1870), Other Items (Stylist's properties)
〈RVCA〉 Swimwear ¥9,800+TAX (GSM JAPAN 0120-112-773), 〈Santa Monica〉 Vintage Levi's 501 ¥5,900+TAX, Vintage Pierce ¥8,900+TAX (Santa Monica Harajuku 03-5474-1870), 〈ALEX AND ANI〉 Necklace ¥5,900+TAX, Bracelet (Orange) ¥4,900+TAX, Bracelet (Purple), ¥4,900+TAX (J.Osawa Group Co. 03-3527-2682) , Other Items (Stylist's properties)
〈Guess〉 Swimwear ¥7,900+TAX (Guess Call Center 0120-82-3788) 〈Timberland〉 Boots ¥25,000+TAX (Timberland/VF Japan 0120-953-844) 〈Kangol〉 Hunting Cap ¥6,300+TAX (KURIHARA CORPORATION 0120-810-041) 〈RELIQUIA〉 Pierce ¥16,000+TAX, Chain Necklace ¥18,000+TAX, Gold Necklace ¥17,000+TAX (Jack Of All Trades Press Room 03-3401-5001) 〈Santa Monica〉 Bangle ¥3,500+TAX (Santa Monica Harajuku 03-5474-1870), 〈DITA〉 Glasses ¥42,000+TAX (DITA Aoyama 03-6433-5892), Other Items (Stylist's properties)
〈GUACAMOLE〉 Swimwear ¥15,000+TAX (LOVERA 049-266-1211), 〈CA4LA〉 Cap ¥14,800+TAX (CA4LA Showroom 03-5775-3433), Other Items (Stylist's properties)
〈YUMMY MART〉 Swimwear ¥6,980+TAX (PEACH JOHN 0120-066-107), 〈Harajuku Chicago〉 USED Stole ¥1,000+TAX (Harajuku Chicago 03-5414-5107) 〈Jumpin'Jack's〉 Earring ¥1,800+TAX (Jumpin'Jack's 03-3470-1499), Other Items (Stylist's properties)
〈Stussy Women〉 Swimwear ¥17,500+TAX、Pants ¥13,000+TAX (Stussy Women Harajuku 03-5414-5505), 〈Banny〉 Vintage Jersey ¥7,028+TAX (Banny 03-3408-1114), 〈DITA〉 Sunglass ¥80,000+TAX (DITA Aoyama 03-6433-5892), Other Items (Stylist's properties)