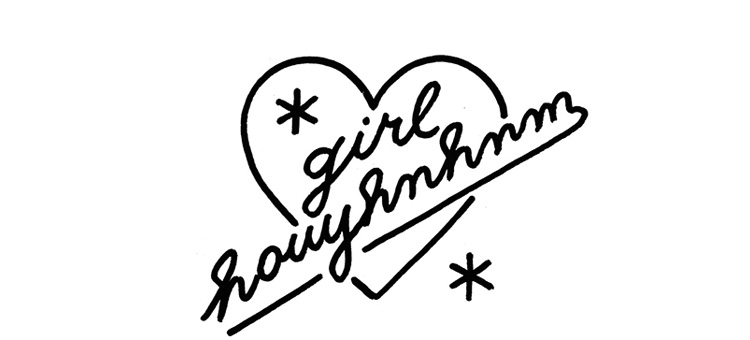 Girls Just Want To Have Fun!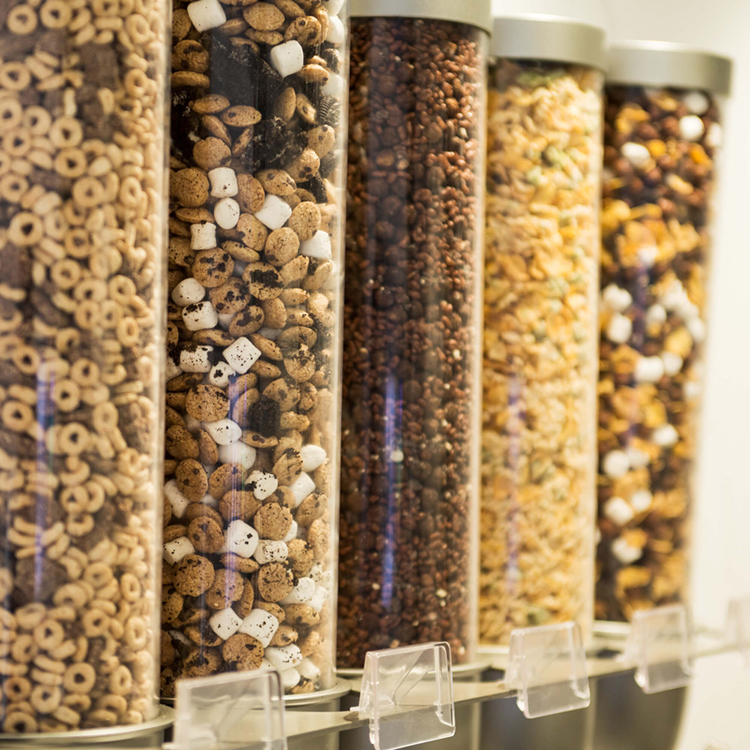 TOKYO MAP for GIRL
Vol.3 Check out the latest trend of a prominent ice cream shop from NY!
Photo_Masataka Nakada (STUH)
Brand-new spots are endlessly established in Tokyo,
and everyone is always so devoted to them.
I always get lost of too many new spots here in Tokyo as well,
and so where is the latest, interesting site to go?
In this series of publication, editors from Girl Houyhnhnm monthly introduce a fresh, catchy spot.
The store of this month is Kith Treats which was just opened in Shibuya.
We'll thoroughly introduce this world famous cereal, ice cream bar, so check it out!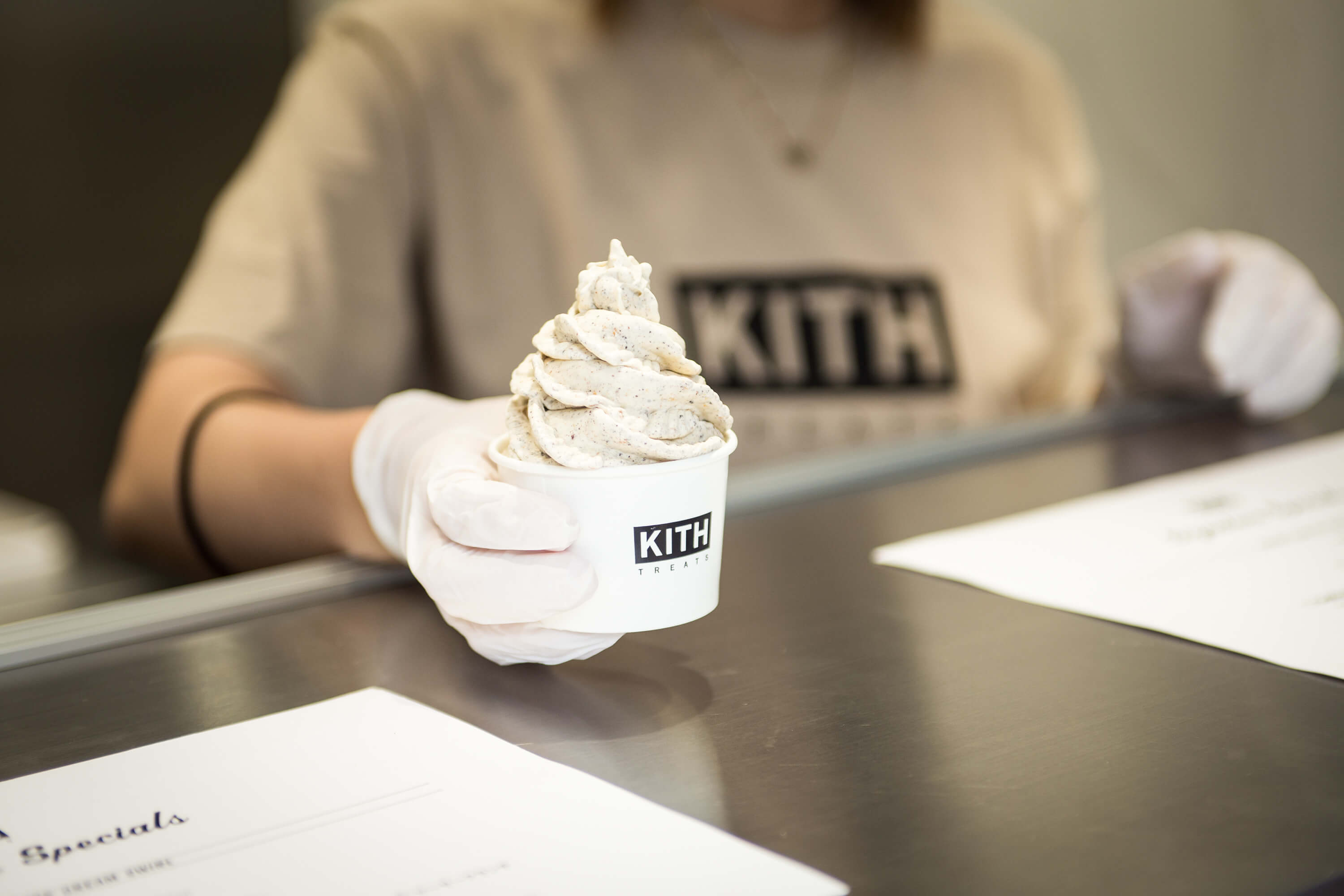 Line of 1,600 people in the first day of the opening.
Kith Treats was opened on August 25th as the first Japanese store in Tokyo. As the bar was already renowned globally before its opening, the line even went through Yoyogi Park from the store location in Jinnan, Shibuya. For those of whom thought "the line is way too long!", it wasn't only formed by those female sweet lovers but also by those keen hypebeasts.

When we checked a video of the opening day on the store's official Instagram,(@kithtreatstokyo)there was a countless number of fashionable guys in the long line, but… why guys at a desert bar?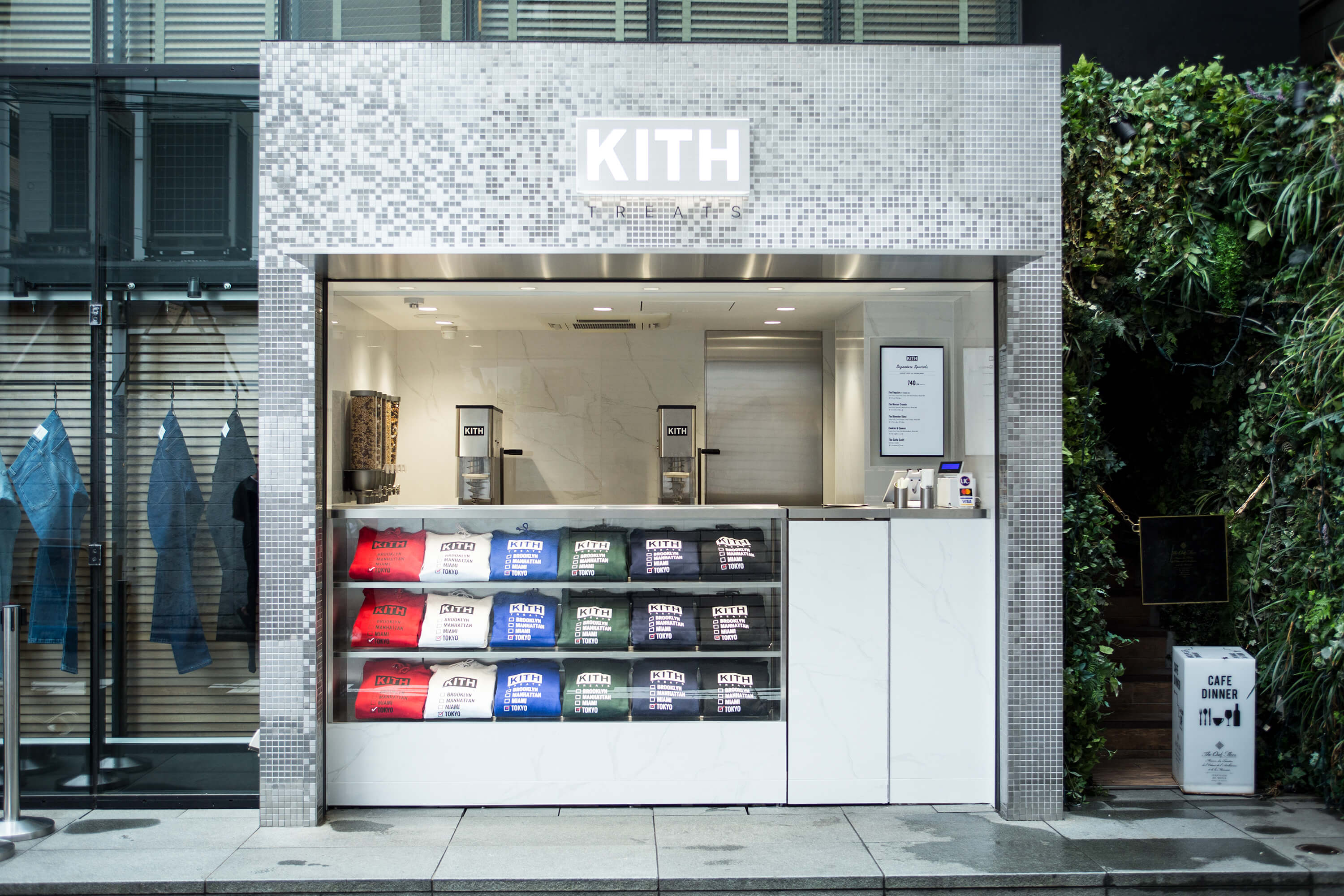 What kind of a person is Ronnie Fieg, the owner?
Firstly, Kith Treats is the cereal bar which is derived from the sneaker select shop, Kith, in New York. Ronnie Fieg, the owner, is one of the leaders of the current street fashion scenes, and he developed his select shop into an enormous lifestyle brand which also holds a lot of original items today. Even though there was no Kith store in Japan before, Ronnie was widely known among sneaker freaks and that probably made the cereal bar with full of young men on its first day.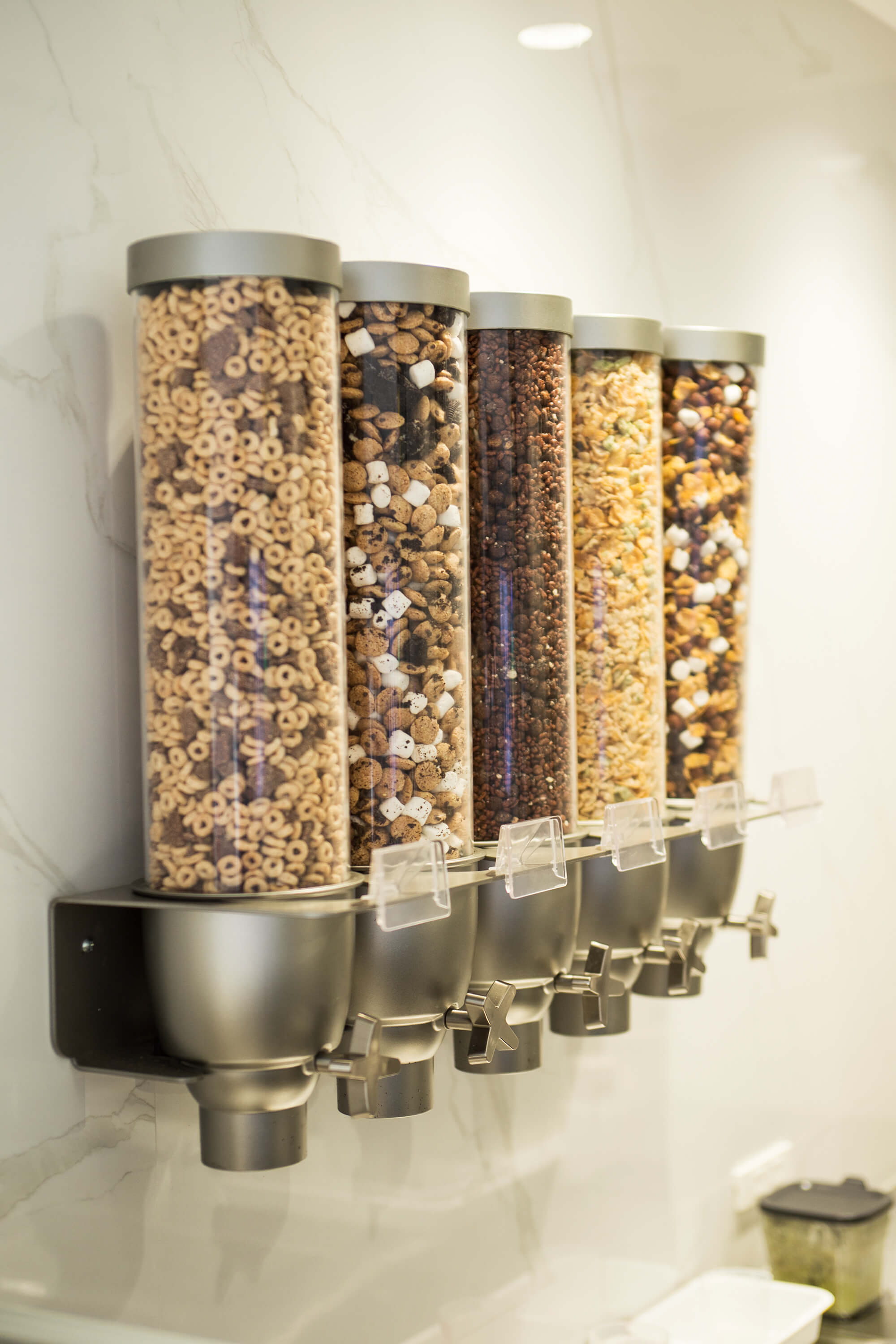 Addicted to the cereal's crunchy mouthfeel!
Kith Treats, which is initially established in 2015, is now expanded into two stores in New York and a store in Miami. Fortunately, the forth store was chosen to be located in Tokyo. Even though most of the Americans haven't even tried the sweets yet, we are luckily able to savor them in Tokyo today. How fortunate of us! Currently, they mainly serve ice creams in the Japanese store, but they might be releasing cereal shakes as well in the early future.

The whole menu is based on five flavors which are all at ¥740 (exc. tax). Yet, the ice cream is fixed for the vanilla-flavor and you got to pick whichever types of cereals you wanna add on. When the ice cream and the cereals are placed in its special mixer, they will be nicely blended which will eventually generate a distinctive crunchy quality to it. I tried these three kinds below!
"The Fiegster" — The one and only item which is produced by Ronnie Fieg himself. It's comprised of various types of cereals and mini-marshmallows which acquires a new, unique mouthfeel.
"The Mercer Crunch" — Exclusive in the Japanese store. Consisted of the green tea KitKat and rice-cracker which forms a Japanese-like flavor. I'm already addicted to the texture of the rice cracker in the ice cream.
"The Soho Swirl" — This is also exclusive in Japan as well. It obtains a slight chocolate flavor which is comprised of a crunchy chocolate and biscuits. Another awesome mouthfeel here.
By the way, each name of the products is derived from the well-known streets in New York.
A dream of a boy who loved cereals.
As I tried the three flavors, I was so impressed of their efforts and considerations into the cereals! I didn't know how important cereals were to generate the completely different mouthfeels. At the time, I wondered how could a mere sneaker shop can establish such a great cereal bar which would become this popular… The answer was within episodes of Ronnie's boyhood!

Ronnie was a boy who loved cereals. (Of course, he still does though.) However, he was forbidden to eat sweet cereals by his parents during his childhood. Yet, as he wanted to eat them so badly, he sold his lunch which his parents prepared for him in the exchange of cereals! Thereafter, one of his dream became to launch his own cereal bar in New York, and he finally made it true two decades later as Kith Treats.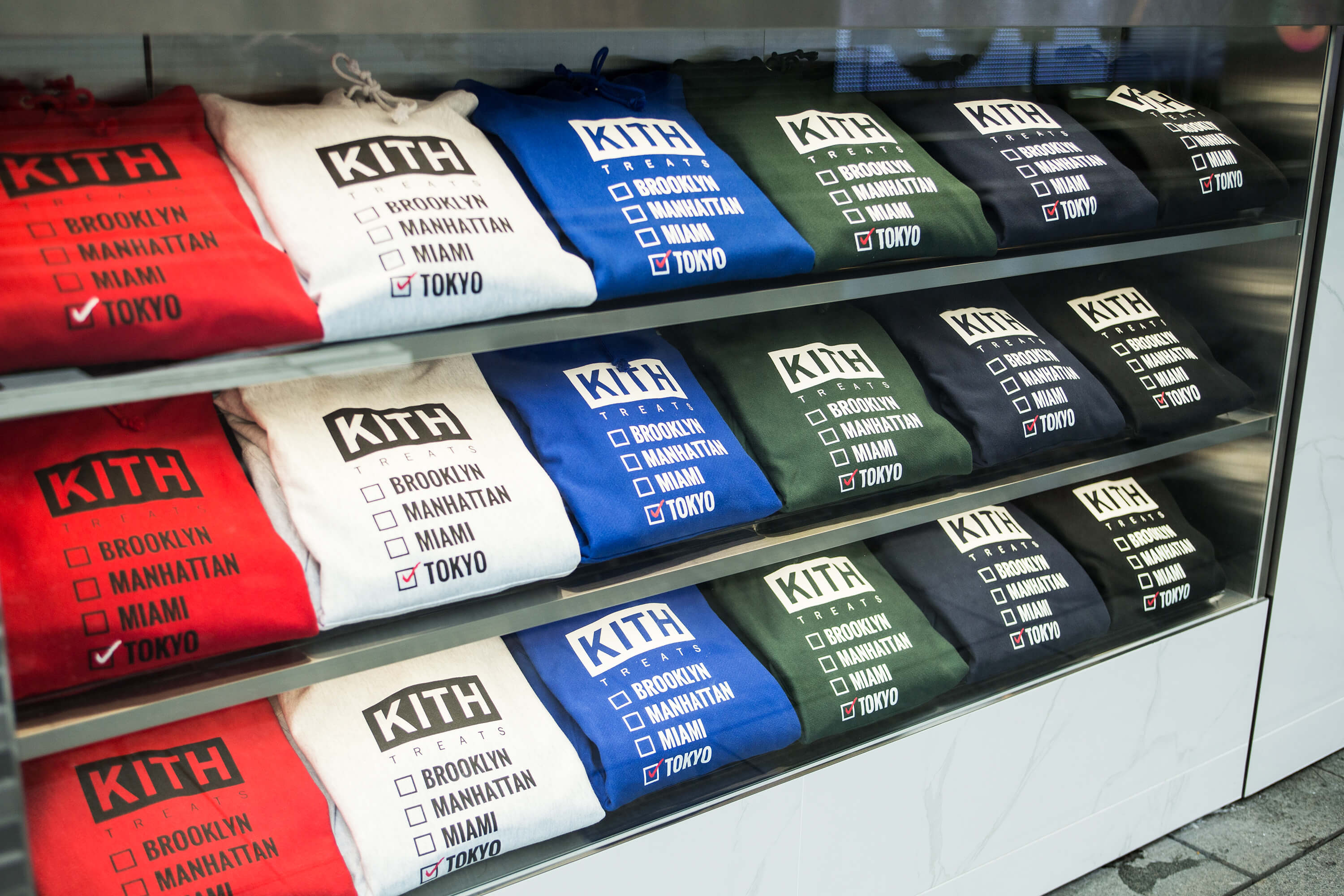 Constant releases of the limited apparel items.
Besides the opening of this awesome cereal bar, there was also another reason why there was such a long line. Actually, there was the release of the limited Kith t-shirts which was notified through social medias days before the opening of the bar. Since it was officially the first time for Kith items to be sold in Japan, the line reached Yoyogi Park unbelievably. Additionally, hoodies were also just launched on the 8th of this month. Seemingly, there will be more launches soon as well! So keep yourself updated with the latest info for the new releases on Kith's and Ronnie's Instagram! We cannot take our eyes off from this stylish, innovative, and one and only ice cream store.