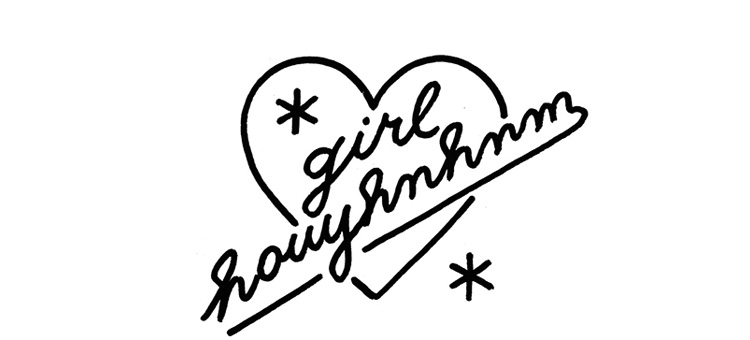 Girls Just Want To Have Fun!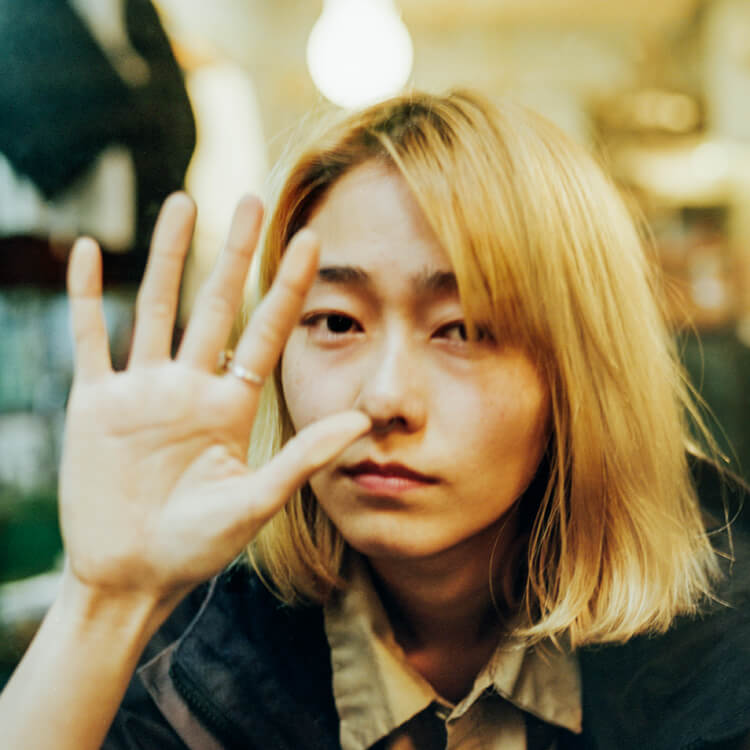 Tokyo Reality.
Talking about the punk spirit of an artist, Aimi Odawara.
Photo_Tetsuo Kashiwada
SNS became an essential tool for living and today, 
personality or talent can be found greater than ever.
What sort of girls are hot real live on street and what's in their heads?
We'll deliver interview to Aimi Odawara who is an illustrator
and also known as a designer of the clothing brand, I&ME.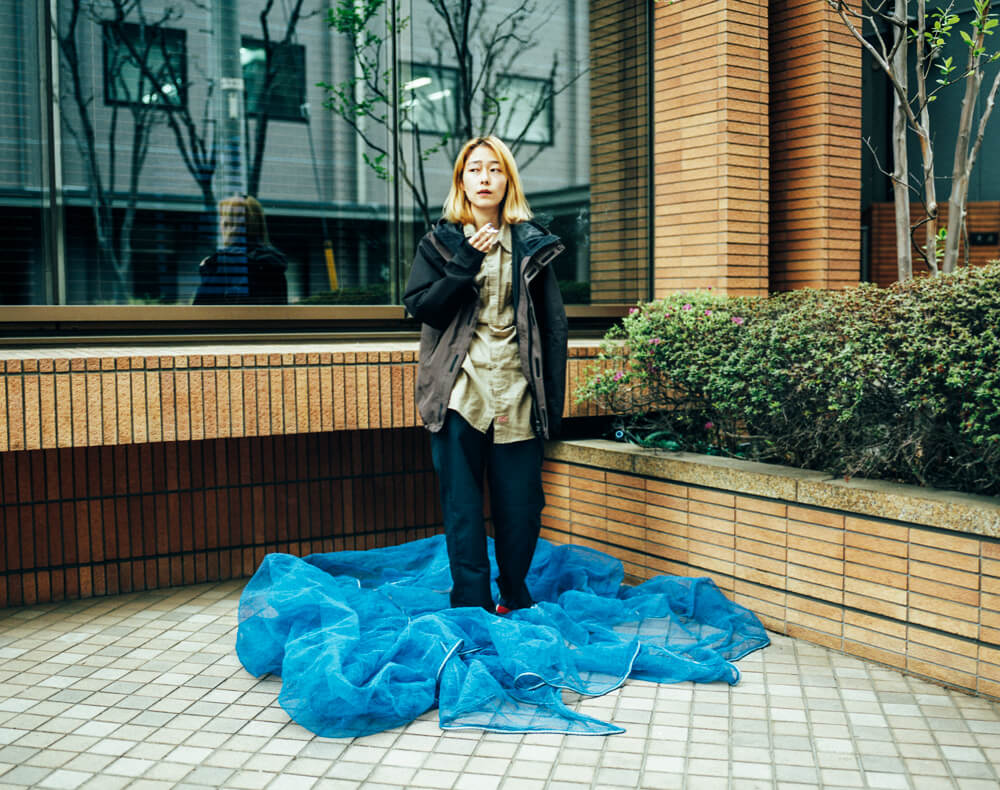 I don't have a longing artist because I don't want to copy somebody.
First, let us hear about you.

Aimi Odawara @aimiodawara:My name is Aimi Odawara, I'm an illustrator and also run the brand called 〈I&ME〉.

How long have you been doing each?

Odawara:The brand's been 3 years and art work is 2 to 3 years ago that I've started for real. First, I thought that clothing is the second priority but it gets busier these days.

What was the opening you became an illustrator?

Odawara:I always like drawing since I'm a kid then got into a specialty school to learn graphic design. I didn't want to do job hunting after graduation and kind of gradually became an illustrator as I did small works.

So it's not like you were longing someone is it? Still don't have a particular artist you like?

Odawara:I try not to see others works because I don't want to copy nobody. Though I was kind of shocked when I saw Takeshi Kagami's work first time. Like 'You can feely express this much' Lol. There are lot of sarcasm and sexual motifs in his work but he knows what he is doing, right? It's not to do with technique, it's a pure talent. I was inspired by Kagami-san. I was drawing weird pictures when I was an elementary school so he convinced me like 'I was right to grow up without change.' Lol

Do you feel like you are saving little?

Odawara:I'd follow regulations for work but I draw as I want for my private work like personal exhibition. I draw picture with head chopped recently.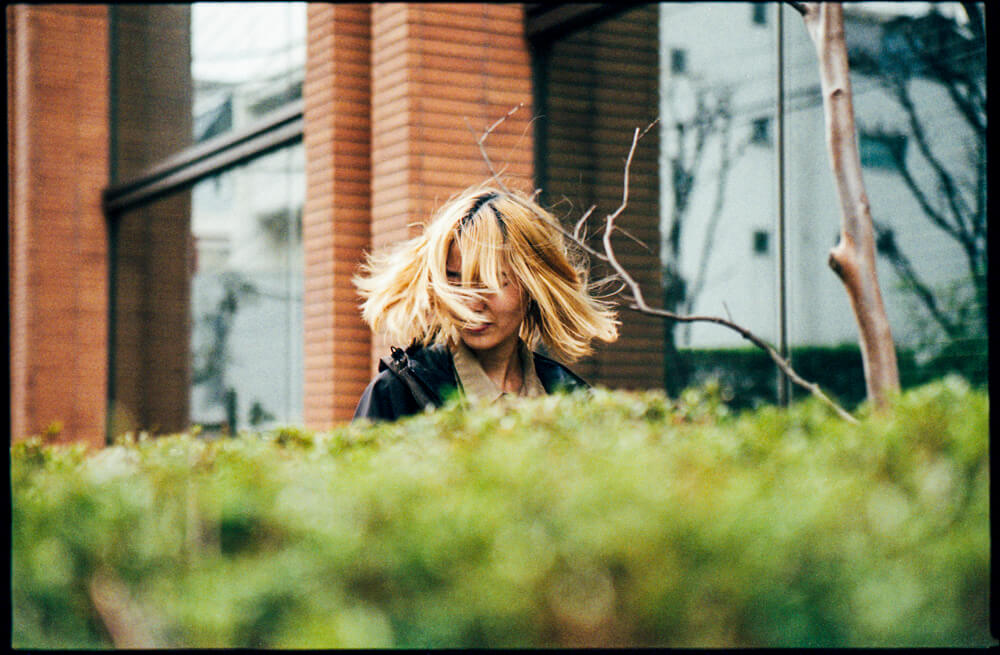 What triggered you started the brand?

Odawara:My farther do fashion for a long time. Like Rockabilly taste brand when he was young and the brand called〈BROTHERHOOD〉. He makes clothing with 〈PINK DRAGON〉at the moment. When I'm grown up, he told me 'How about you make clothing too?' one day.

For fashion, do you have any favorite brand?

Odawara:Not really. I'm not much interested in the trend and because I don't have adventure mind, I feel comfortable dressing ordinary clothes. I wear pretty much used clothing apart from my brand's ones and often do shopping at「I&I」in Shibuya.

Do you have any consistent theme for the brand?

Odawara:The brand doesn't set specific theme. I make what I want to wear at the time and often bring own graphic into design.

What do you want to wear now?

Odawara:Rockabilly taste items. Inspired by my dad's knowledge to the genre, I like Psychobilly for myself too. I guess they match because I hunch that Rockabilly boom is coming.

Do you have any favorite band?

Odawara:The band called 'Death March Kantai'. They are crazy. I went to gigs of Psychobilly and Rockabilly quite often since I'm a kid.

When you are how old?

Odawara:3 years old I guess. I was listening music with my dad holding me in his arm. I also went to see THE COOLS and Ken Yokoyama many times.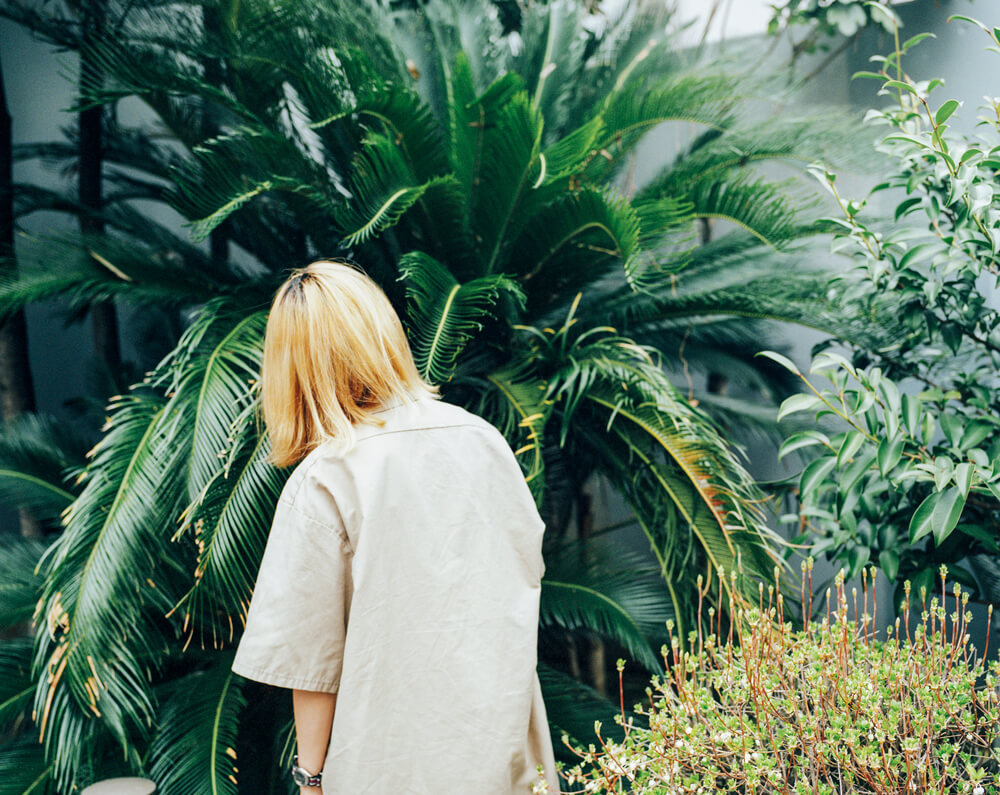 Don't you feel difficulties in terms of creating always something new for both illustration and clothing?

Odawara:I can draw illustration in my pace, but I must make clothes twice a year to do trade show,, so I feel like I want to have a break once in a while. Lol

Next Autumn / Winter?

Odawara:Still thinking about it.

What is the moment you feel fun?

Odawara:I feel grateful when having positive reaction from buyers/friends at trade show. For illustration, the moment when I start drawing, ideas is splashed and completely settled down.

You want what sort of person to wear your brand?

Odawara:Matured adult. Although it's my pleasure that girls wear my clothing, I wouldn't be happy if the reason is 'Because it's popular'. I want people who knows cultures to say 'Aimi, you know it' Lol.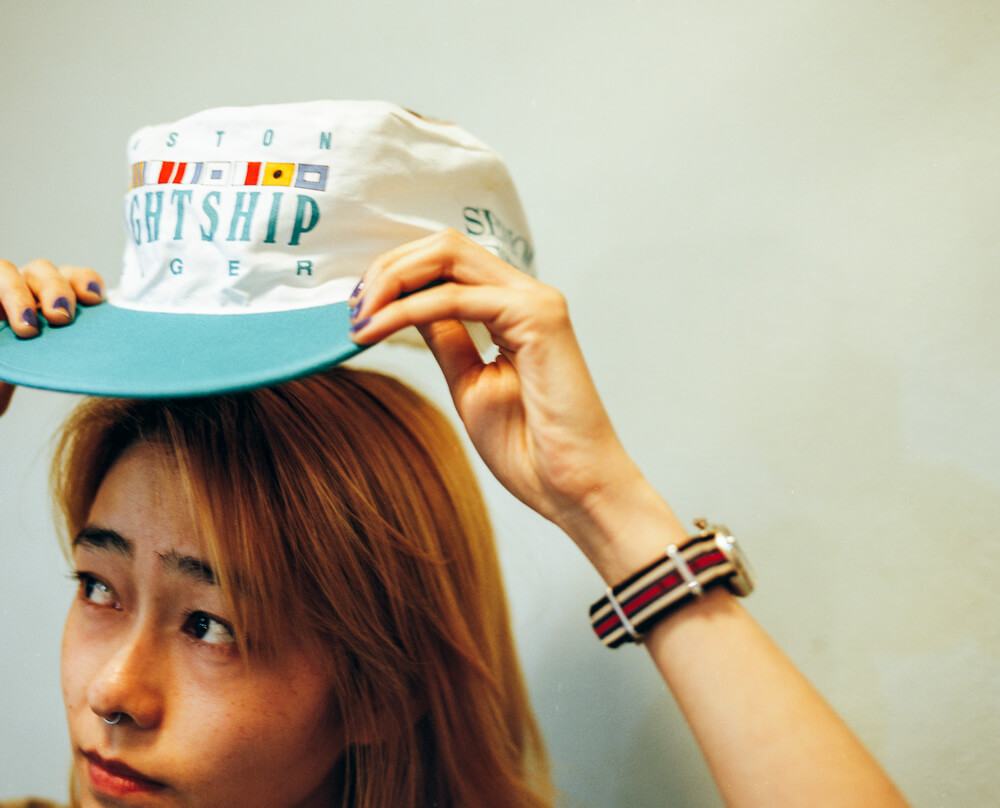 Daily level complains are source of inspiration. Lol

Let us hear a bit of your private things. Where do you usually hang out? Any favorite spots?

Odawara:Shibuya and Nakameguro. Drinking coffee before going to work at「Good People & Good Coffee」that being good to me when I do personal exhibition and I often go out for drink to「Baja」or「Iroha Sushi」at night time. I don't usually go out for clubbing where very crowded. I like playing game stay inside. I'm into terrorist game called『Rainbow Six』these days, playing forever until 3am with illustrator friend, face-san.

I see, you draw illustration with face-san together. Do you live in Tokyo for quite a while?

Odawara:Yes, my office is located at Dogenzaka in Shibuya.

Tokyo is fun?

Odawara:I don't know anywhere else, but Tokyo so I don't really know. But I hate too many populations.

Who else do you hang out together?

Odawara:Skater friends. People in〈FTC〉.

Do you also ride on decks?

Odawara:I'm only watching. I was doing when I was in high school but I quit because it's hurt. Apparently, girls who do skateboarding can't be popular.

To be honest with you, hearing word of popular from you who have image of flat mind always is surprising. Lol

Odawara:I'm different when I'm with a boyfriend. If he tells me 'I have a day off', I would be like 'Okay, I'll have one too. Where shall we go?' Lol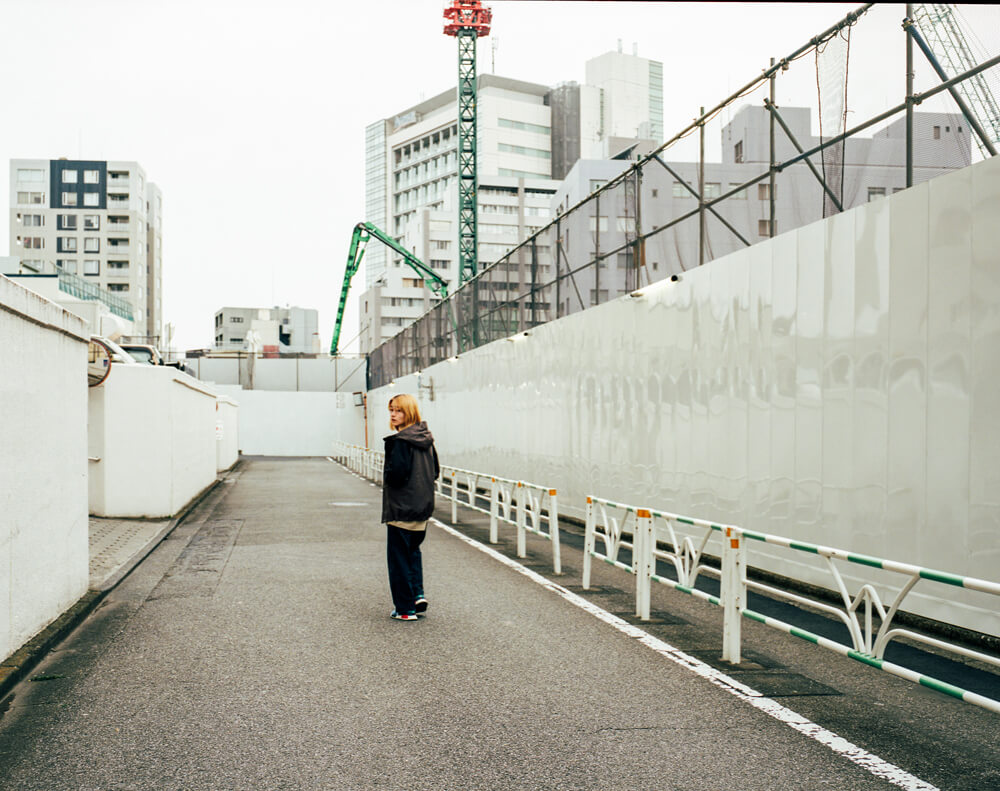 We can see kind of violent, ironic aspects from your art work such as 『Rainbow Six』, Chopped head illustration that you mentioned earlier and where do those inspiration come from? Is it to do with complaints against something?

Odawara:I originally like 70s, 80s horror films like『Shining』 and『Day of the Dead』 and also yes, complaints too./dd>

Is it against the society?

Odawara:No it's more like daily level. Against weird people I encounter in town or sad lame people. Lol

Like what?

Odawara:For example…

・ Skinny jeans with short leg. You should look at mirror once and don't look away.
・ Men's fake glasses. Glasses for only fashion is NG. Girls are allowed though.
・ THE hairdresser. Brood who buggered〈Supreme〉.
・ Colored socks like red or yellow. You should wear normal one.
・ Contradiction of putting a parka over coat. Why don't you take off coat?
・ Hanging a cardigan over shoulder. Don' you put it inside your empty bag?
・ Happy Birthday message letters written by chocolate on dessert plate. It's cheap.
・ People who only think that the trade show is where you can buy clothing in discount.
・ People who spend money only for dressing. You should buy art.
・ Men's with too much wax on hair. Window in town is not your mirror.
・ Empty Instagramer with full of repost photos.
・ Surfer girls who tend to show off making out photos with boyfriend.
・ There's no real fashionable person who tag "♯I want to connect to fashionable people".
・ "○○_offi" Instagram account name though you are not celebrity.
・ Girls who upload meaningless pictures of reception or event.

Full of complaints. Lol

Odawara:On the other hand, there's no serious complaints. Lo

Talking about SNS, What's SNS for you?

Odawara:There's good things and also bad things.

What's good things?

Odawara:Maybe I couldn't do as various works as I do now without SNS. Actually I get offer of work through Instagram.

Then how about bad things?

Odawara:Ripping off my backbone that I spent a long period right away. I hate those shallow people.

SNS is an essential tool of collecting information today. Don't you use it in that purpose?

Odawara:I don't browse with such a purpose. I don' want to be like 'oh it looks ○○-ish' unconsciously by absorbing too much. I follow almost just friends.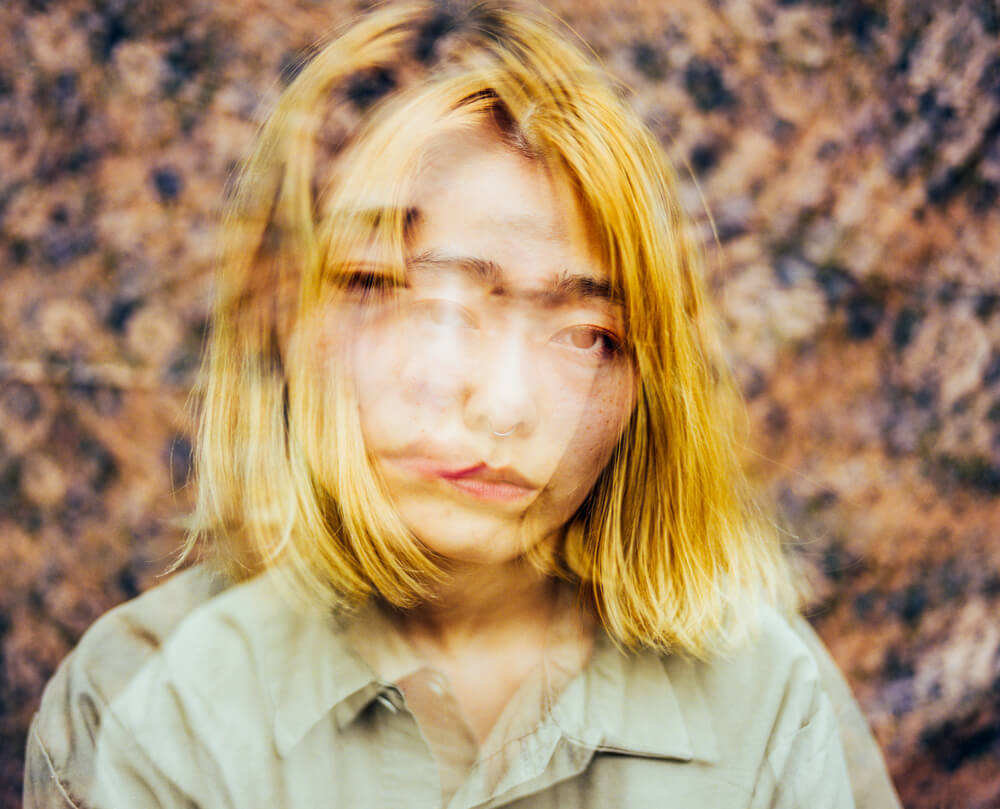 Do you have concrete vision for your future?

Odawara:I'd like to get married. Lol I don't think about long term future for my work but I'd like to do my best for offered work. Also I'd like to expand models of clothes. It's about 20 models for season now. I'm happy for illustration now because I draw when I want to draw.

Wishing you have a new boyfriend soon.

Odawara:No, if I have one, I will spoil myself and maybe models will be 10. Lol So for now I'll do my best for 2017 Autumn / Winter collection.