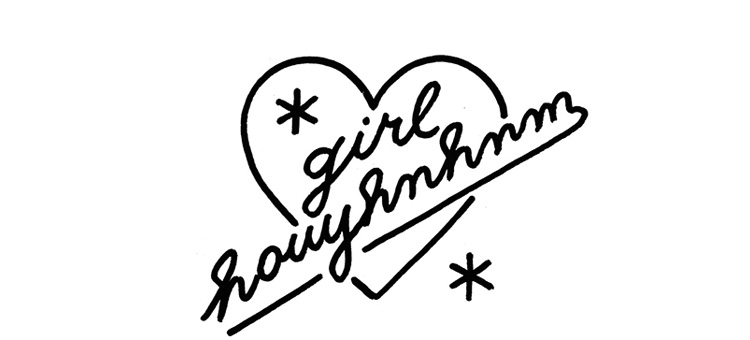 Girls Just Want To Have Fun!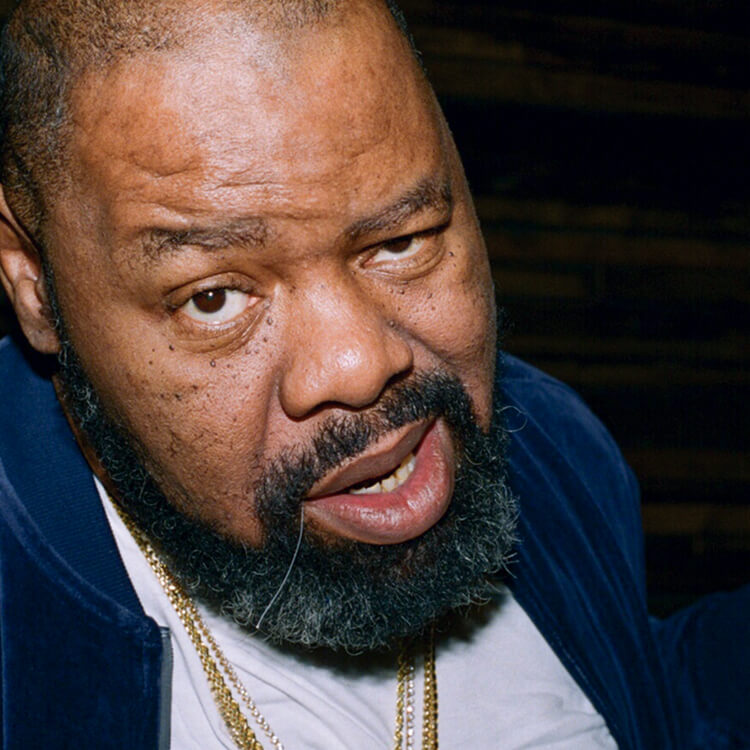 Welcome Back! Biz Markie.
Did you already pick up some records in Tokyo?
Photo_Daisuke Mizushima(D-CORD) 
Interview&Text_Shiho Watanabe
It's a bit of an overstatement to say, "Welcome back!"
but every time legendary New York rapper
Biz Markie comes to Tokyo,that's the vibe we get.
Here to attend the launch party for VICE's new VICE PLUS video service,
we got some one-on-one time with the artist.
We bent his ear for 30 minutes, asking about hip hop and his latest projects.
I'm trying to bring back the 45 culture. 
We heard that you just arrived the day before yesterday.

Biz Markie@officialbizmarkie I just got in yesterday, but I had an easy day today, so I'm good.

You've been to Japan numerous times for DJ and festival appearances. What sort of impression of Japan do you have?

Biz: I love Japan. I love the food of cousre, but I love the people the most. I got a lot of friends in Tokyo and the promoters really treat me well. DJ MURO is here, too, so Japan is the best!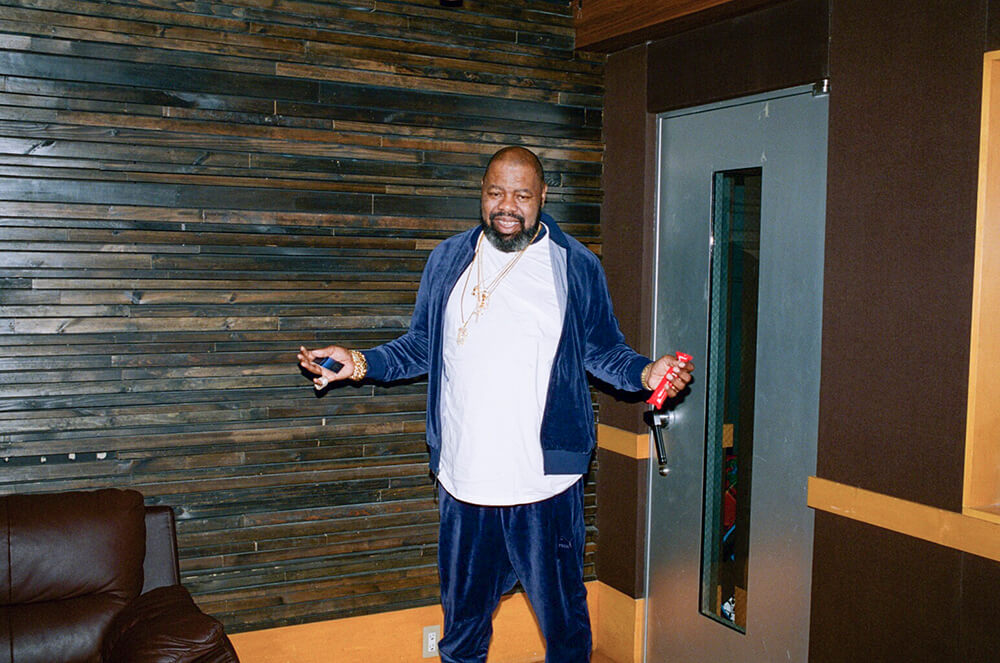 Have you already been to the record shops?

Biz: Yes, a few of them. I went to FACE RECORD, and then we went to a store selling DJ equipment. 

Analog records are really trending in Japan and some DJs are playing 45 vinyl like you.

Biz: Yeah, me too. A lot of us, DJs are giving some attention to 45s these days and were trying to bring back the 45 culture.

Are there any special reasons to play 45s?

Biz: Reason? I can carry more than bigger records.I don't have to haul a bunch of heavy crates around. I just love 45s.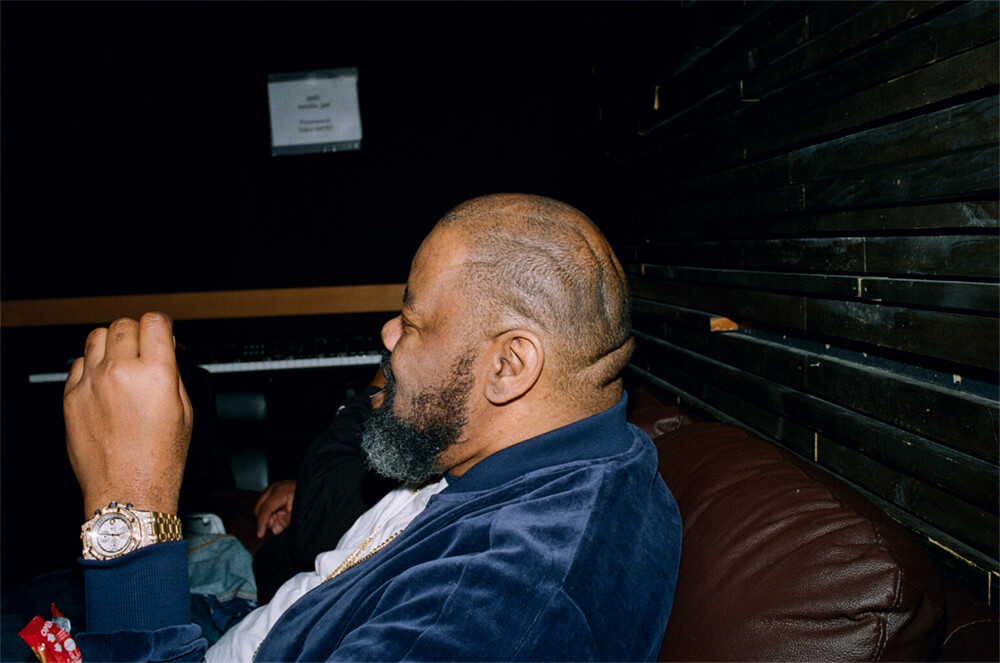 We saw the blog that you were playing with rare Technincs machine for 45s…

Biz: That SL-700!

That's it. A turntable specifically for 45s. We saw the video of you DJing with it. It's a rare equipment, isn't it?

Biz: There are two pairs of SL-700s in the world, I think. Somebody got one before me and I was the second person to get one. I had to trade my own equipment to get it. 

Are you still DJing SL-700 now?

Biz: Oh Yeah. A little while earlier, I uploaded a video on the timeline for Facebook , me DJing with the SL-700 in my PJs. You can check it out on my timeline. That's PJs, not DJs. (Grabbing kaki-no-tane snacks) This is incredible, man!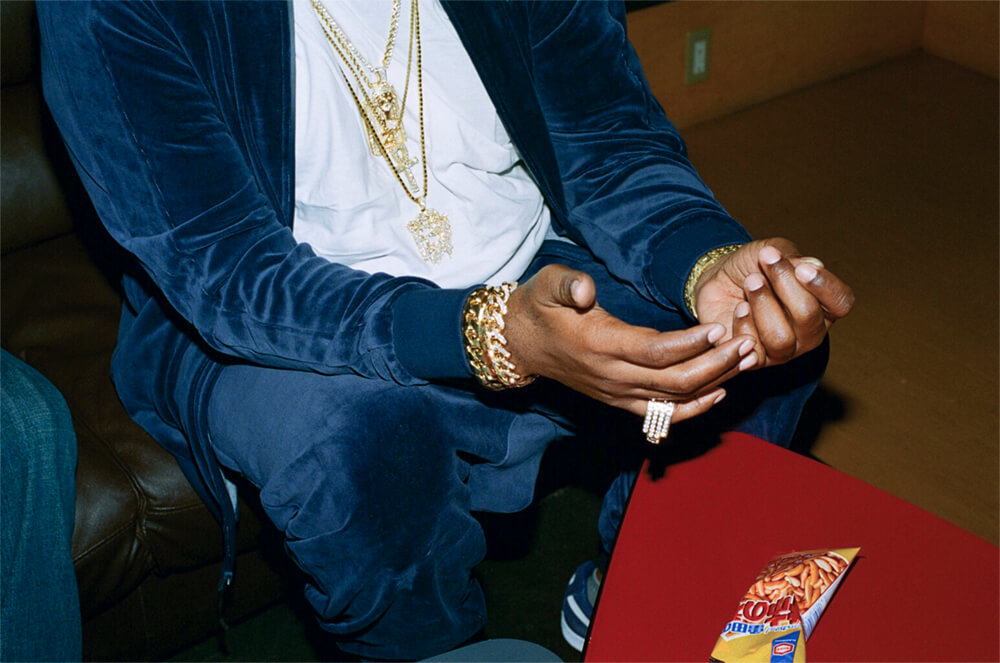 Right now hiphop, especially 90s hiphop, is getting attention in terms of fashion and is popular among young people as a cultural icon. Could you give our readers five classic hiphop songs from the late 80s to the early 90s?

Biz: (clearing his throat)
① Eric B & Rakim - Eric B is president
② Run DMC - Sucker MC's
③ BIZ MARKIE - NOBODY BEATS THE BIZーwithout this song, I wouldn't be here!
④ Audio Two – Top Billin
⑤ Roxanne Shante - Roxanne's Revenge
Speaking of Roxanne Shante, we saw you on stage with her just recently at the Sundance Film Festival.

Biz: That's right. She's like my little sister and she just put me on the stage. She's actually getting her own movie. It's called Roxanne Roxanne and coming out soon. It's absolutely amazing.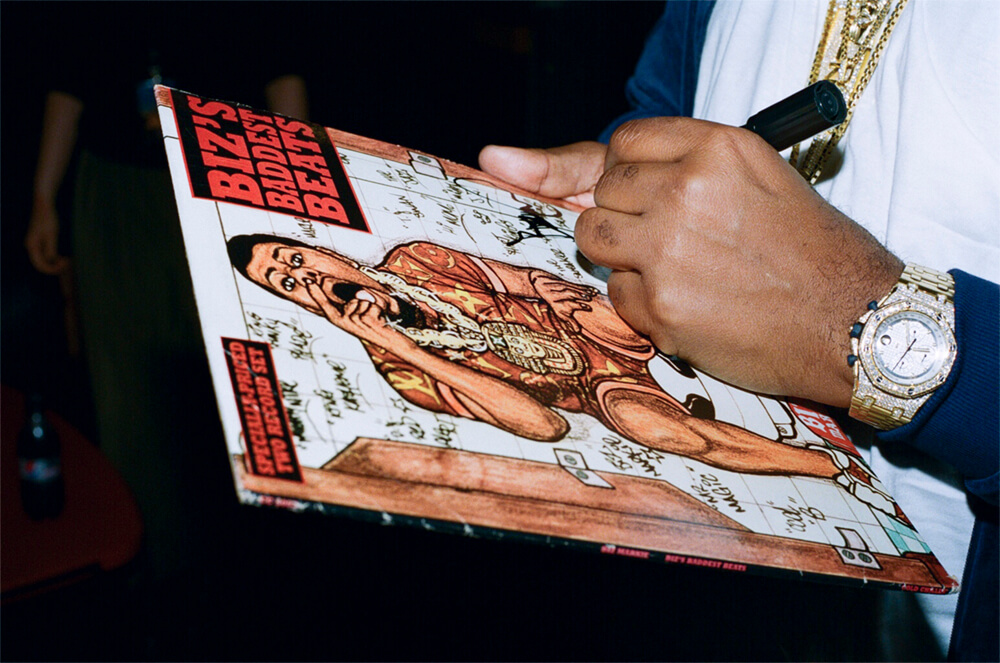 Sounds great. Recently, there are some young rap artists that claim they don't know about rap history. What do you think about that?

Biz: My history? 

No, RAP history. 

Biz: Rap history. Well,I think young rappers today do not respect the history more than they used to. Not now. They go by what they see right now. But they know how to rap, see. Anyone can invent rap not knowing its history.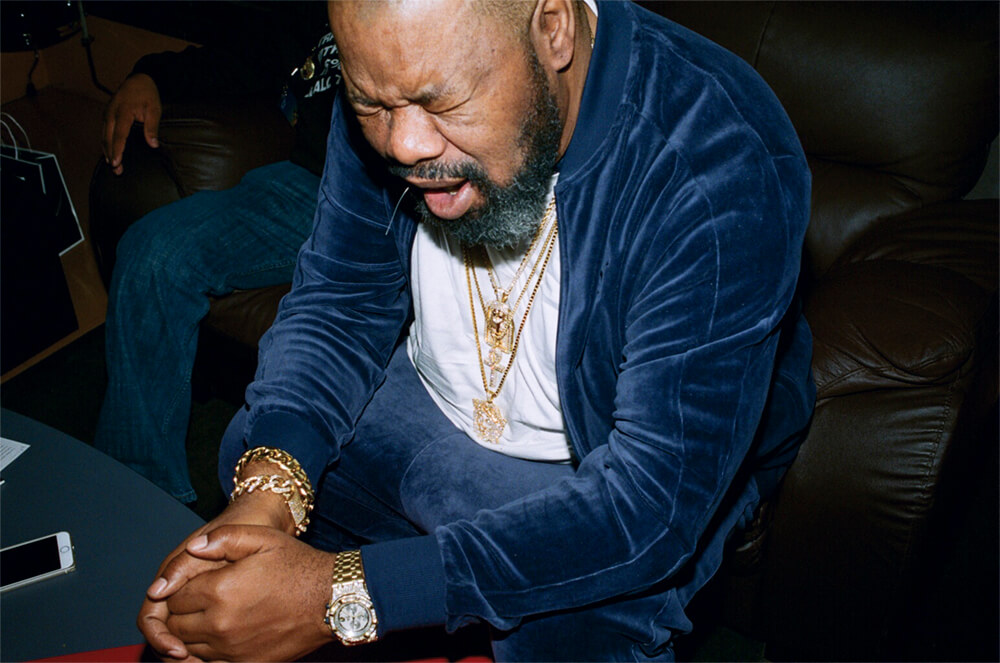 By the way, how is New York going right now?

Biz: To me, I think it's kinda confused. Everyone's trying to be like the South rappers and trying to sell in the South. New York has never been like that. But let it just be.

Thank you. What can we expect from you as an artist in near future?

Biz: I think I got two records, I mean two albums are ready right now. Of course I'm rapping. Hippie to the hoppie. I haven't retired yet and I can still teach rapping to young rappers.