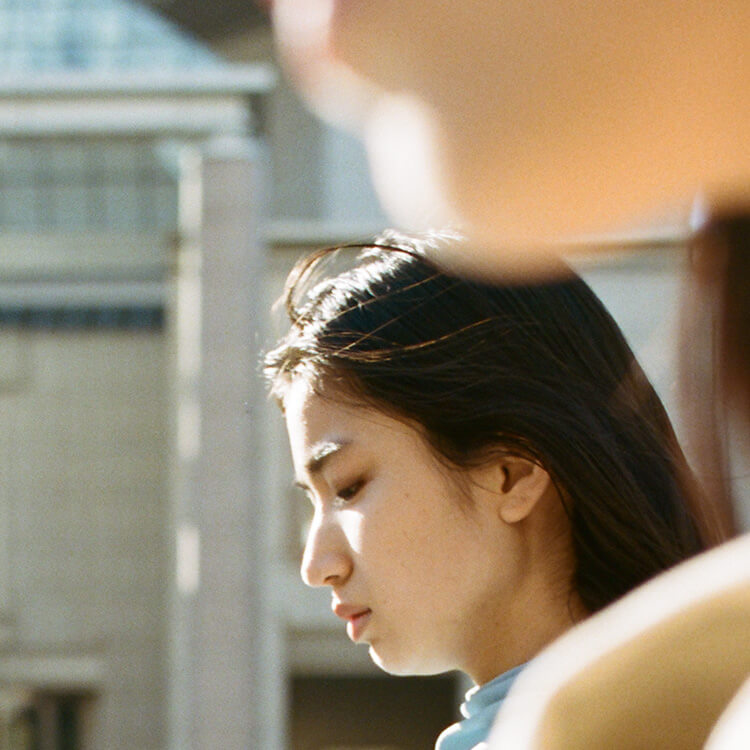 PLAY ON SNEAKERS.
Three pairs of sneakers, recommended by "ACE Shoes"
Photo_Haruki Matsui 
Styling_Mayu Yauchi 
Hair & Make-up_Taro Yoshida 
Model_ Momoko Kawakita(AMAZONE), Nodoka Tsutsui(model agency friday), Yuna Mori(LIGHT management)
"ACE Shoes" is promised sneaker shop that proposes us items,
which suit to contemporary mood in the current sneaker scene where the trend changes rapidly.
DUALTONE RACER, BLAZER LOW and AIR MAX SEQUENT,
which are new pairs of sneakers all from were chosen
as "Recommended for this season" through its aesthetic.
Sneakers are indispensable for the spring fashion.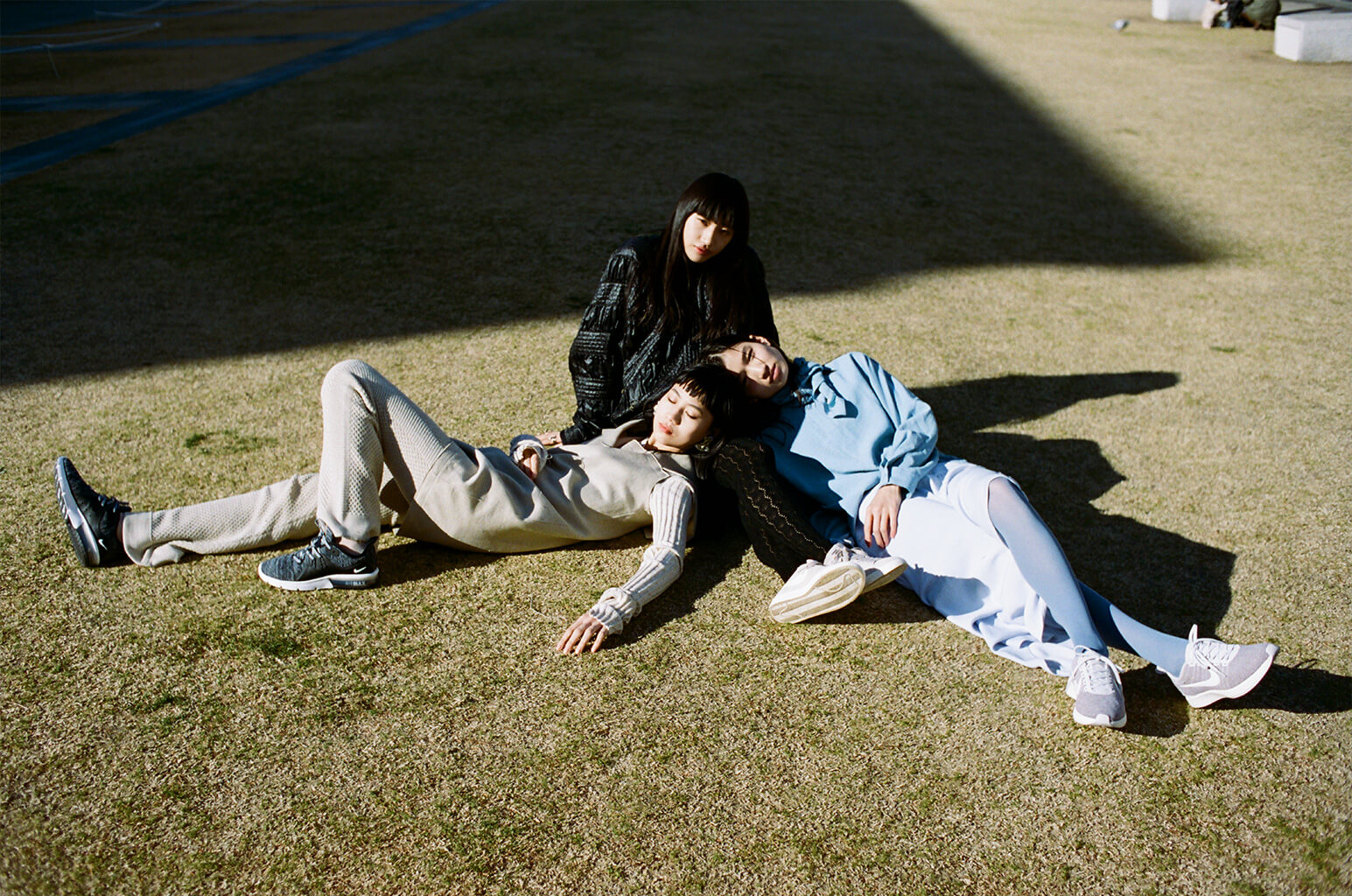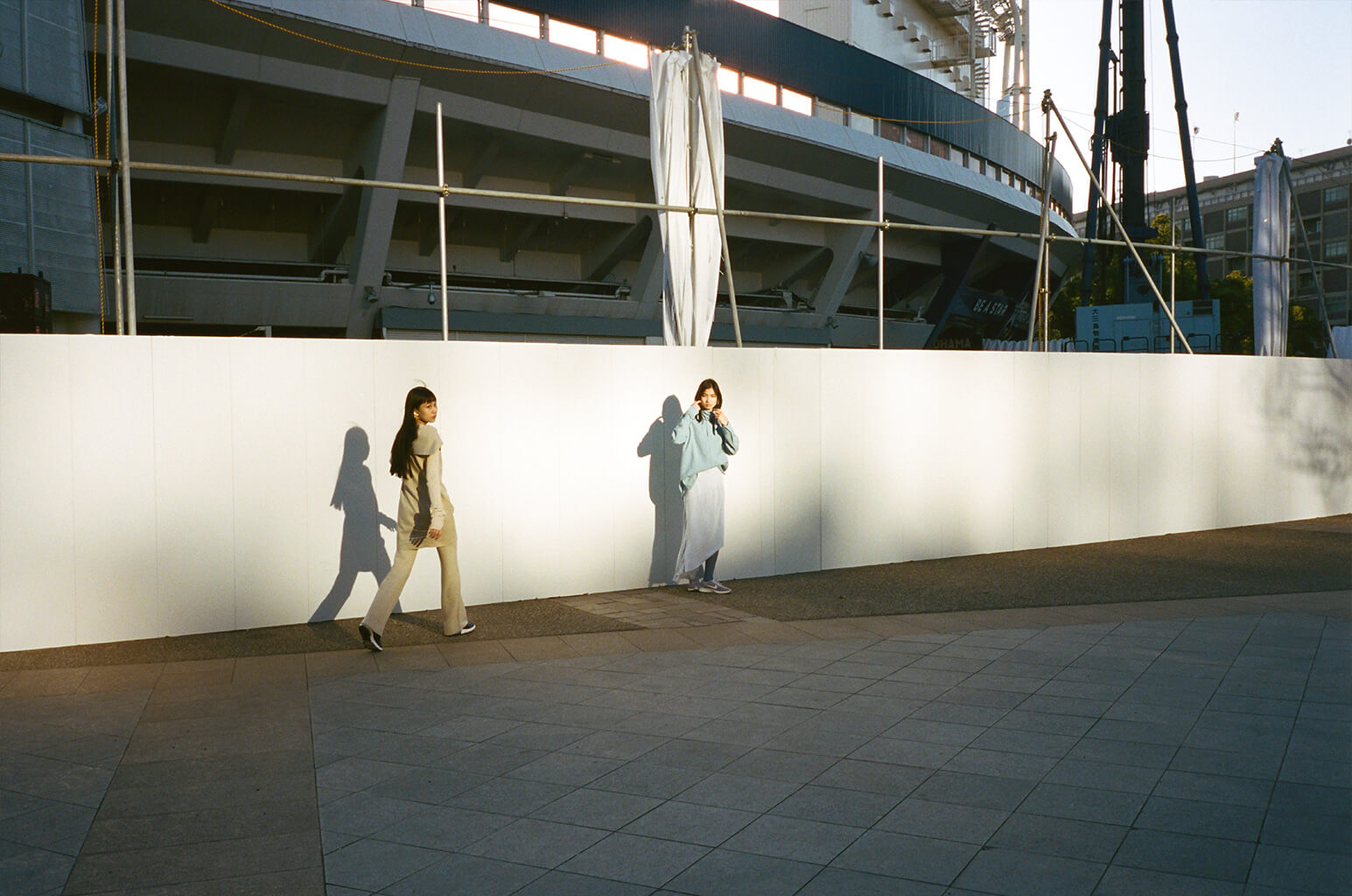 CREDIT
〈NIKE〉AIRMAX SEQUENT 3 ¥10,000+TAX(ACE Shoes )

〈COS〉Tunic ¥9,722+TAX(COS AOYAMA +81 3-5413-7121)、〈PORTS 1961〉Knitwear worn inside ¥68,000+TAX(MAISON DIXSEPT +81 3-3470-2100)、〈babaco〉Knit Pants ¥52,000+TAX(babaco info@babaco.jp)、〈USED〉Earrings ¥4,500+TAX(OTOE +81 3-3405-0355)
〈NIKE〉 BLAZER LOW SD ¥8,500+TAX(ACE Shoes )

〈ALICE ROI×CROSS COLOURS〉Jacket ¥86,000+TAX(Diptrics +81 3-3409-0089)、〈USED〉Knit ¥3,000+TAX(THE FOUR-EYED info@thefoureyed.com)、〈GHOSPELL〉Dress ¥14,800+TAX(THE WALL SHOWROOM +81 3-5774-4001)、〈babaco〉Leggings ¥48,000+TAX(babaco info@babaco.jp)、〈USED〉Ring (Both third finger on left hand and first finger on right hand)¥5,500+TAX(OTOE +81 3-3405-0355)、(Middle finger on right hand)¥9,800+TAX(VELVET +81 3-6407-8770)
〈NIKE〉 DUALTONE RACER PRM ¥8,500+TAX(ACE Shoes )

〈edwina hawl〉Blouse ¥31,500+TAX(OCAILLE +81 3-3403-0627)、〈C/MEO COLLECTIVE 〉Skirt ¥16,800+TAX(THE WALL SHOWROOM +81 3-5774-4001)、〈COS〉Bangle ¥5,463+TAX(COS AOYAMA +81 3-5413-7121)、Stockings Stylist Own