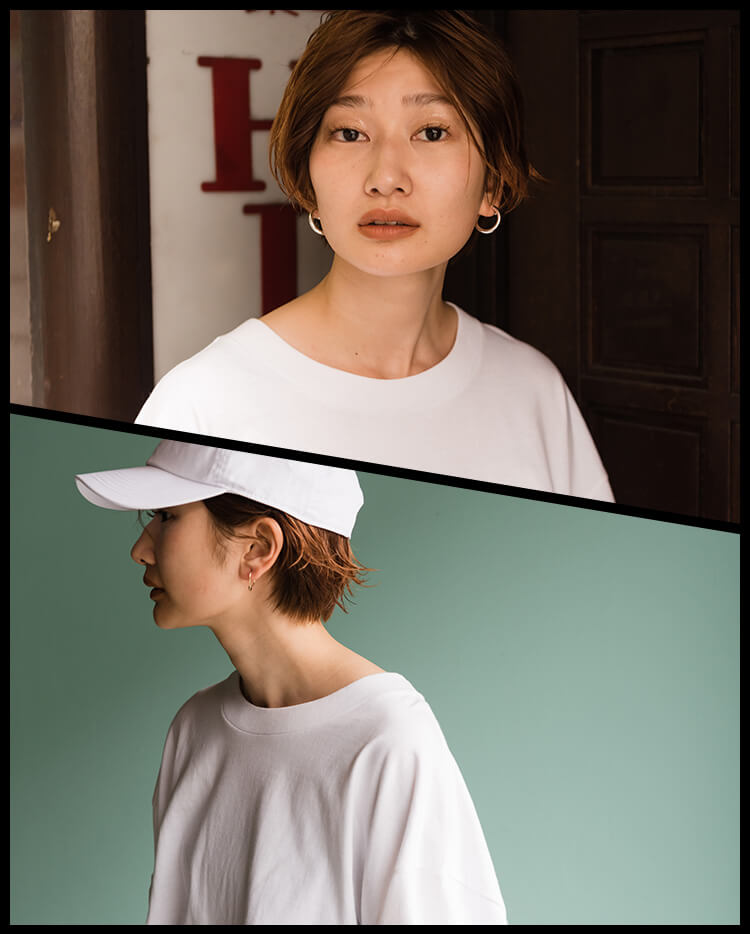 TWO SIDE OF HER #6
Two of my dress style
Photo_Kisshomaru Shimamura Styling_Kumiko Sannomaru 
Hair&Make_Mika Iwata(mod's hair) 
Text_Yuichiro Tsuji
"JOURNAL STANDARD" which catches exactly the movements of the times
and always gives us new discoveries.
It is because attractive staff with sense is gathered to deliver unique ideas.
As if expressing such "two sides" of them,
we had coordinated with different facial expressions with one key item as the axis.
In conjunction with the official website of "JOURNAL STANDARD",
we will introduce two dresses.
KEY ITEM_

BIG SILHOUETTE T-SHIRT

Loose shoulder width and spacious width of a garment, Length set balanced accordingly.
The oversized T-shirt of "JOURNAL STANDARD" is an item characterized
by a relaxed silhouette holding down "the mood of the present".
It is an excellent one that will play a leading role in this one piece.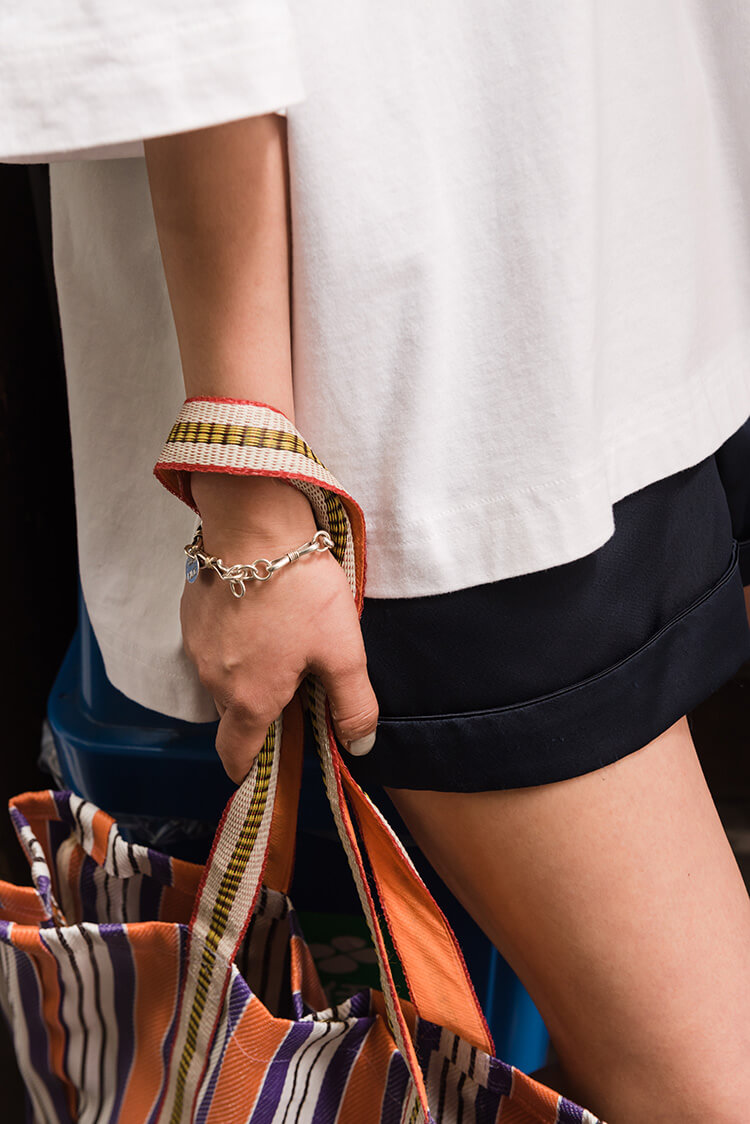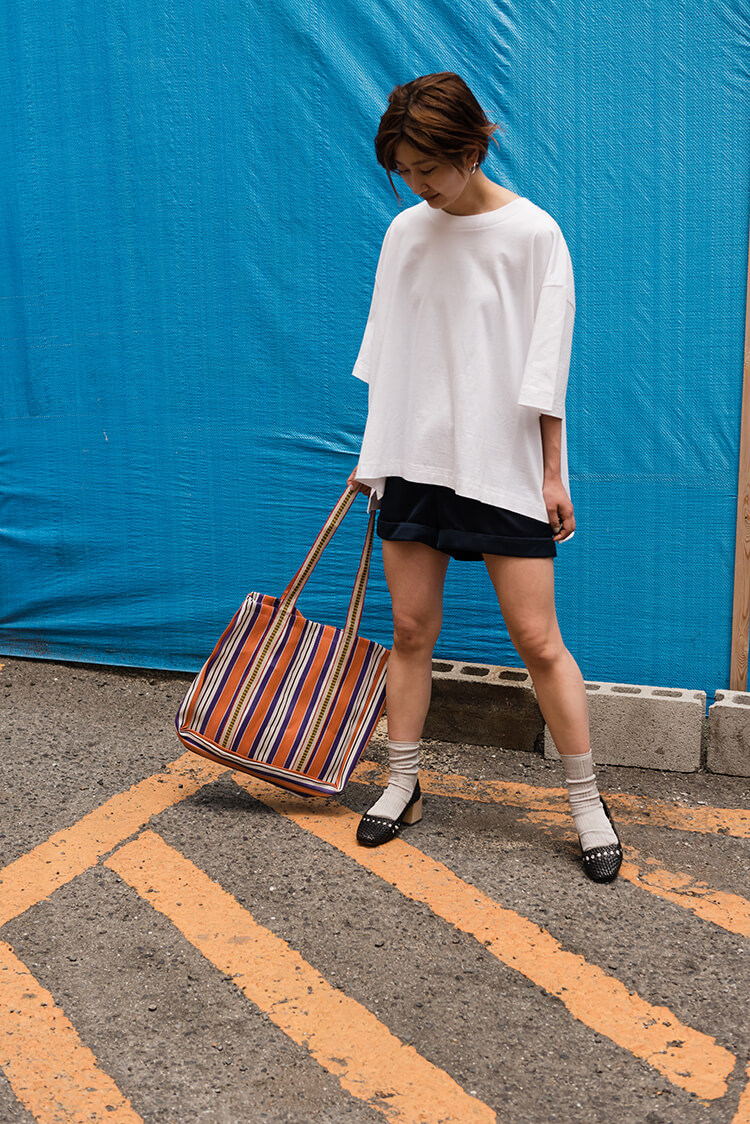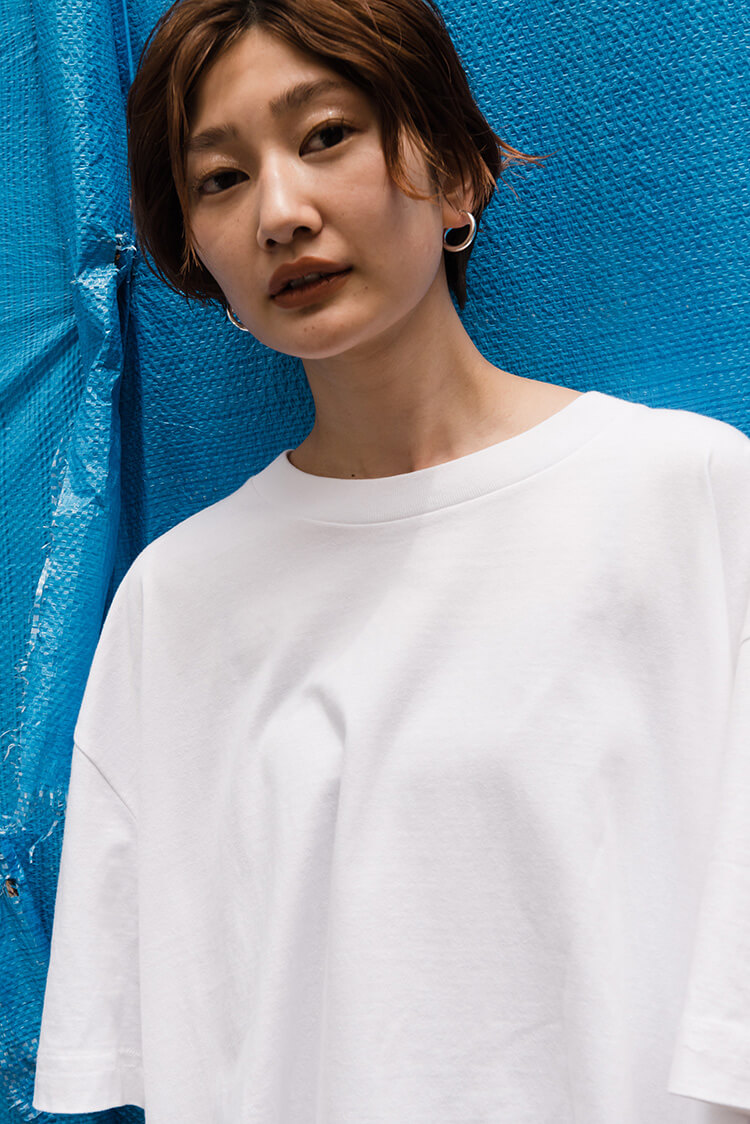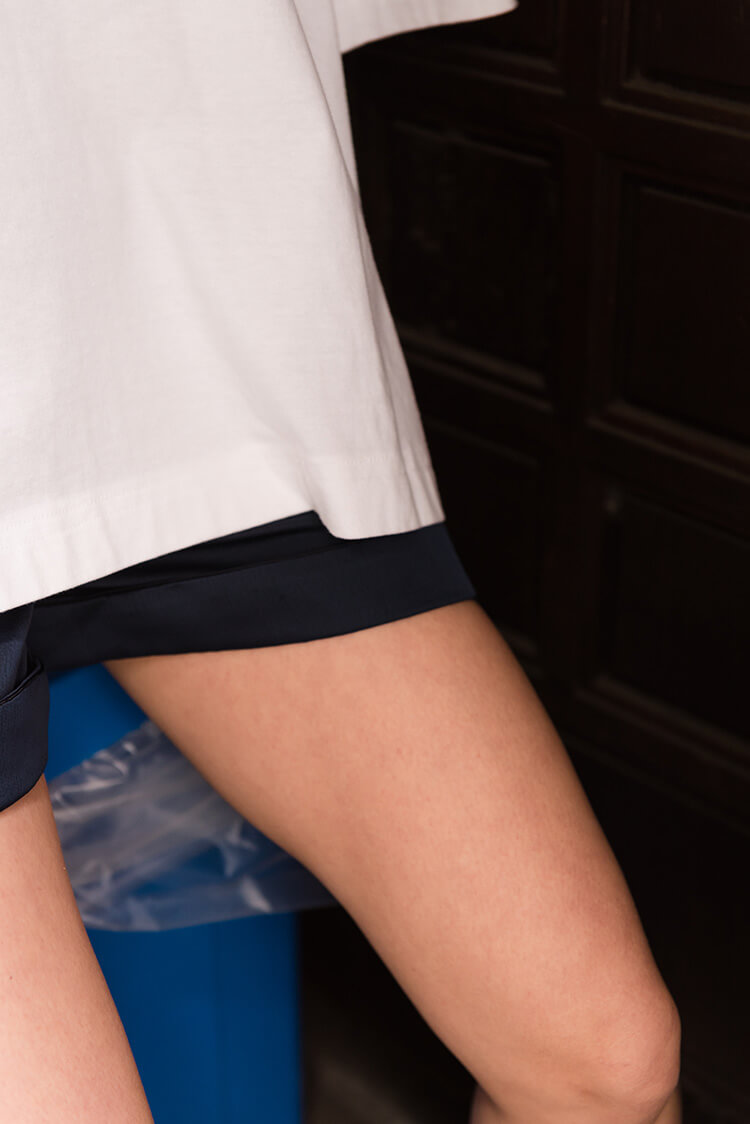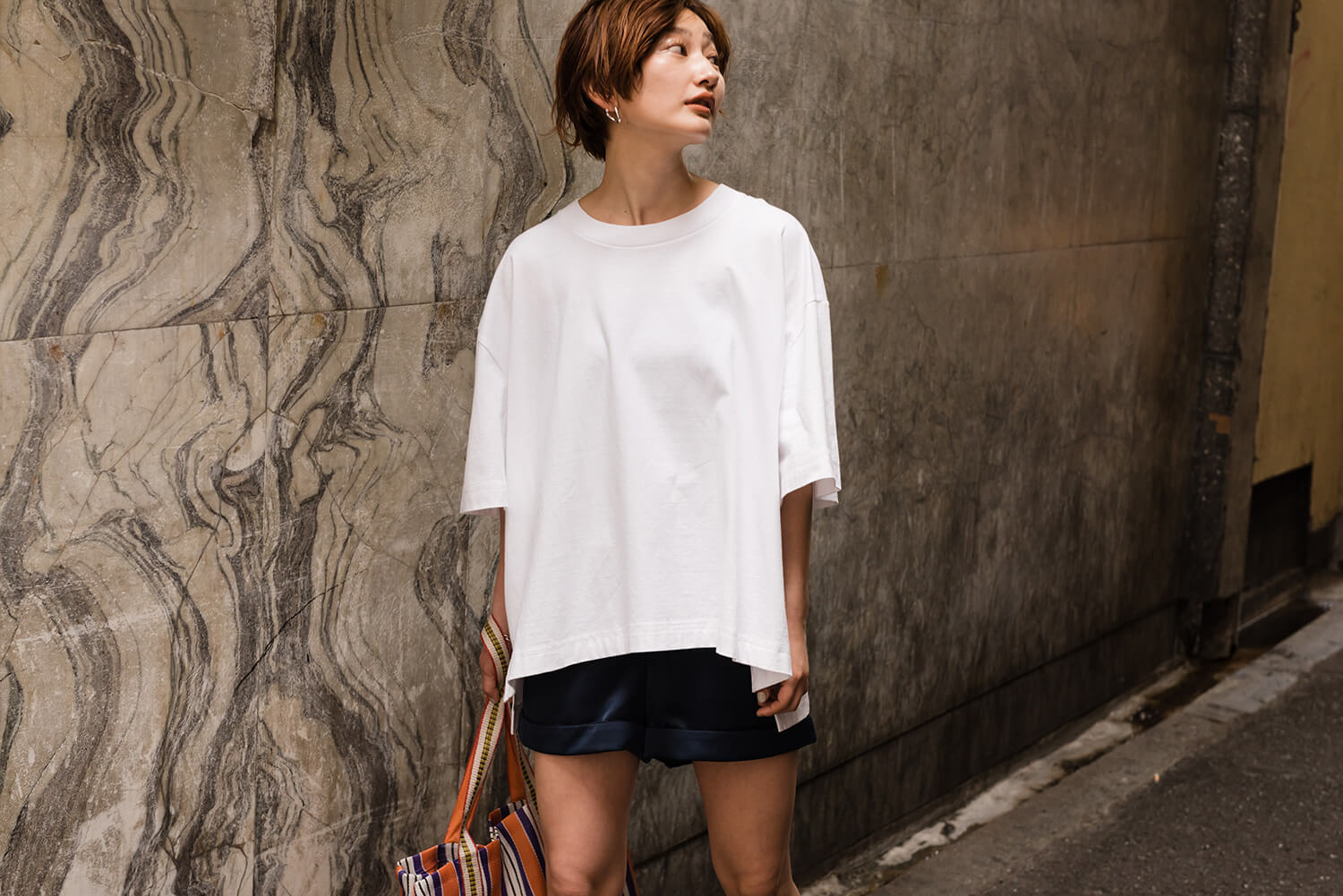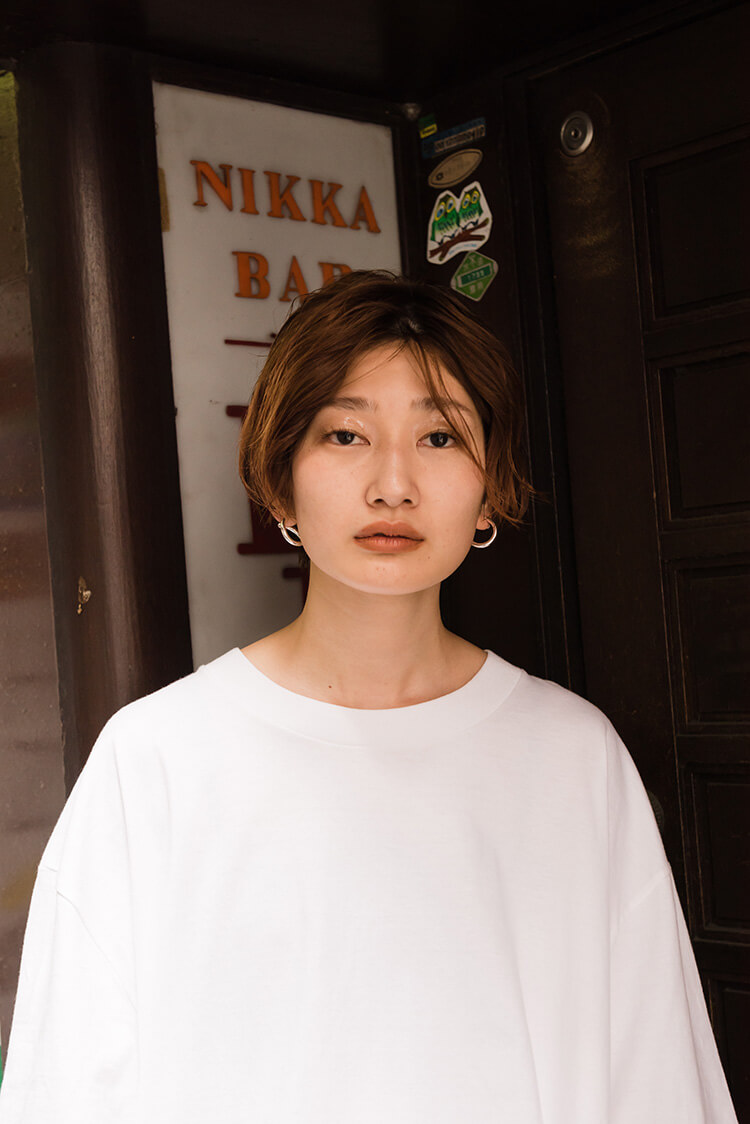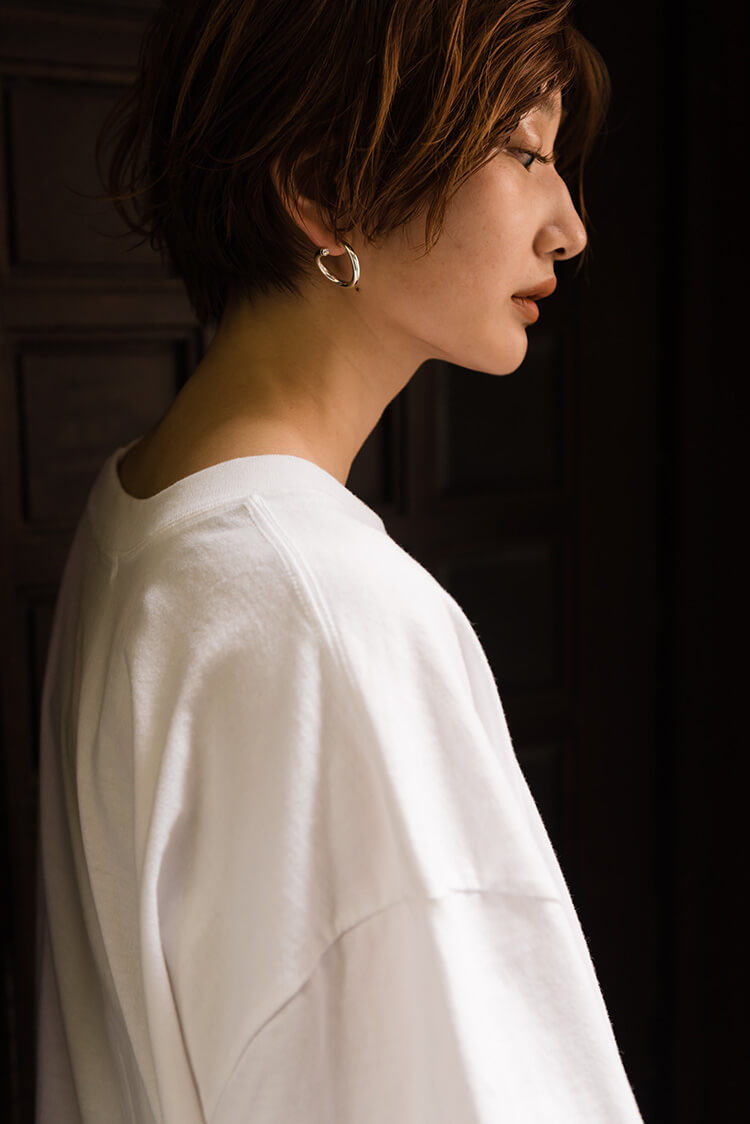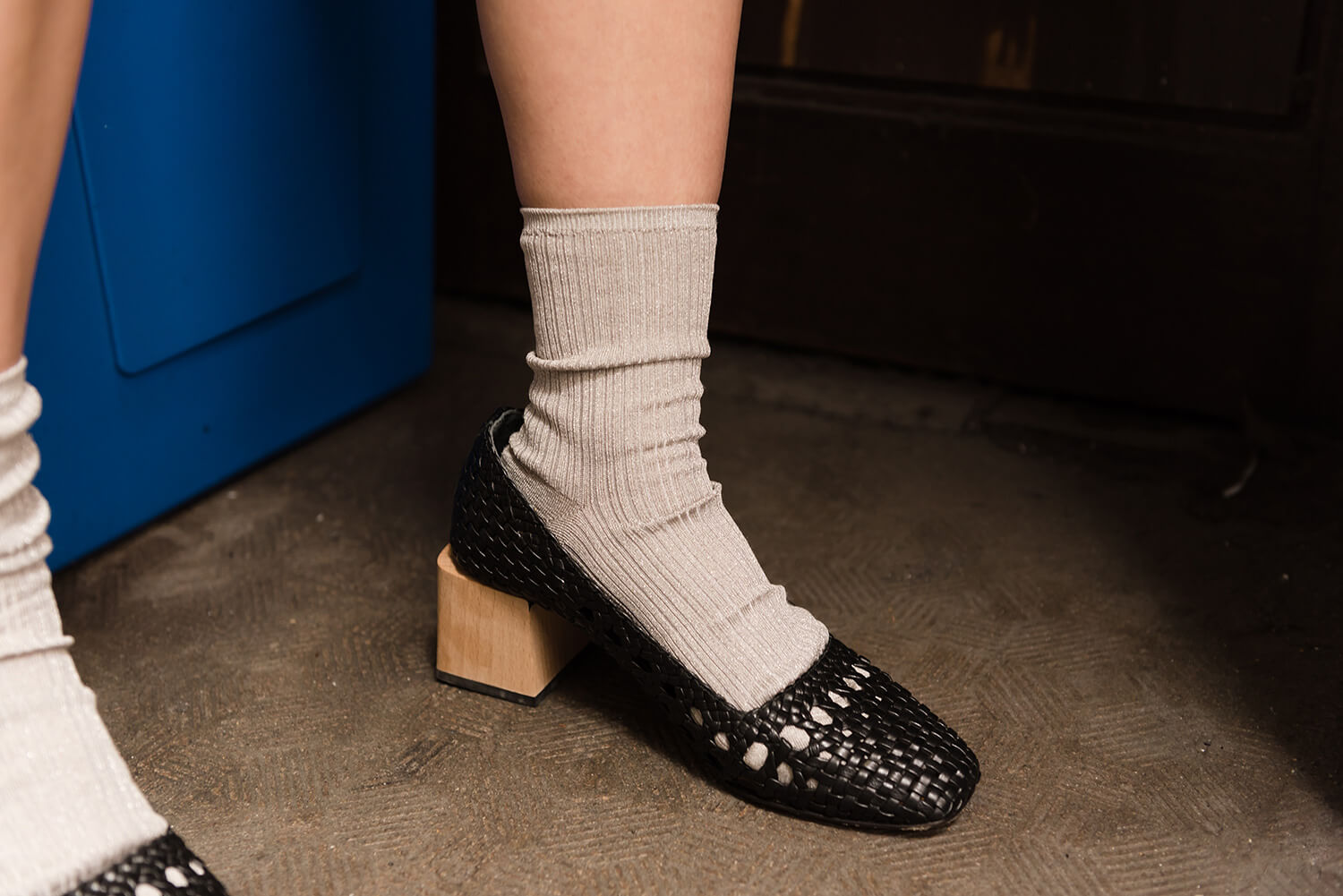 INTERVIEW with
SHOKO FUJIWARA
JOURNAL STANDARD FASHION ADVISER
Minimal coordination making full use of the presence of T-shirts.
ーSo, you are working at "JOURNAL STANDARD Shinsaibashi store"?

Yes, I joined the company at a new graduate and have been in my third year this spring. The first year I worked at the LUCUA Osaka store, and after that I moved to this shop.

ーIn fashion, what style do you like?

Originally I liked casual clothes, usually I had many styles like denim on T - shirts, but since I entered journal standards, I got more opportunities to wear select brand clothes as well.
Since Shinsaibashi store in particular has a lot of arrival of imports, I am conscious of wearing various clothes, from basic to highly designing items. By doing so, I am able to propose coordination widely to customers.

ーThis time you showed a simple coordination using oversized T-shirts.

I often dress in layers and I have never tried a minimal coordination of T - shirts and shorts. That's why the coordination of this time made me feel very fresh. The color matching was also very smart, and the colorful bag was accented.
Merging mesh shoes and trend elements is also great. Just using light materials, summer seems to come out.

ーHow about hairstyles and makeup?

Eye gloss and kip gloss has become a wet texture. Brown. Because dressing is a little boyish, it gave me a glossy look a little like a girl. The hairstyle is greasing and glossy, it has become crispy styling. Today was a simple make-up as compared to normally making up.

ーWhat do you care about in expressing fashion?

I value addition and subtraction. Once in a while I've been adding it all the time. Looking back now, if there was something that I liked it, I was wearing everything. But recently I was careful not to overdo so I'm trying to subtract. If wearing a necklace, remove the pierced earrings or just simple things, or conversely wear a hat when the clothes are simple.
I felt arranging the balance of coordination is important to enjoy fashion.

ーIn this summer, what kind of style would you like to challenge?

I would like to challenge the style of skin show that I have not tried, such as Off shoulder clothes and shirts that opened the buttons. I am interested in coordination that can be enjoyed because I am woman. I am looking forward to the summer.
〈JOURNAL STANDARD〉T-shirt ¥5,000+TAX(JOURNAL STANDARD Omotesando +81 3-6418-7958)

〈M.MARTIN〉Pants ¥41,000+TAX, 〈BY DIMA〉Bag ¥6,000+TAX, 〈LOQ〉Shoes ¥65,000+TAX(JOURNAL STANDARD Omotesando +81 3-6418-7958), Bracelet,Pierce,Socks Private property